Conor McGregor Beats Up Floyd Mayweather — In a Mural
Will he be the first man to beat the American professionally?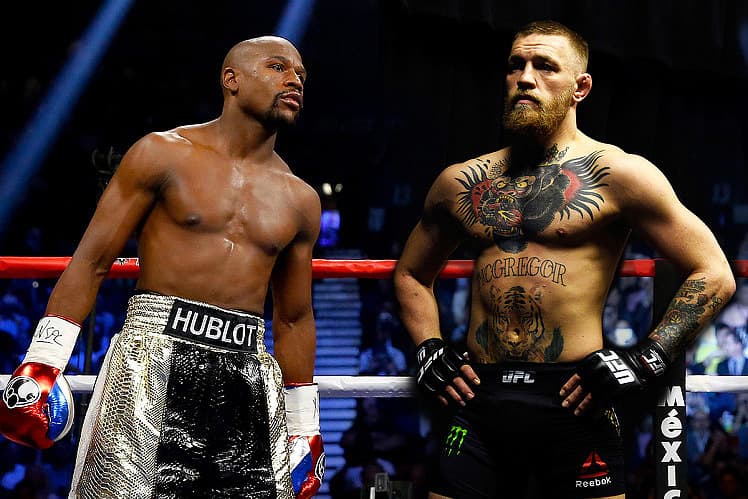 It is not known how often Conor McGregor looks within himself to see a knockout of Floyd Mayweather, but just in case the UFC champion needs any help with that visualization, all he needs is a glance at the wall of his gym. The Irishman has asked a group of artists by the name of "Subset" to paint one of the walls at his Dublin-based gym, which depicts McGregor punching Mayweather right in his jaw, resulting in a devastating knockout blow. "Money," with his legendary defense nowhere to be seen, spits blood as he is caught clean by McGregor's infamous left hand.
McGregor gave his Instagram followers a peek at the mural in posts that showed him training for his boxing debut — which happened to have the image in the background as well.
"The Notorious" will be competing in his first sanctioned boxing match against the boxer widely regarded as the best in his era, and arguably the sport's greatest-ever defensive fighter. Don't miss the match set in Las Vegas on August 26.