These Are the Highest Paid Athletes of 2017
CR7 adds another accolade to his name.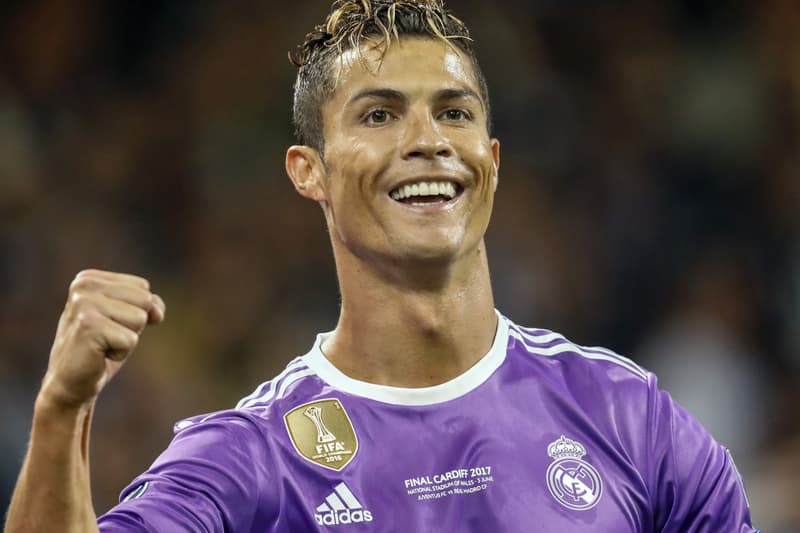 Cristiano Ronaldo's shooting star just keeps on rising. Having already been named the BEST FIFA Men's Player of 2016, winning the Ballon d'Or, and leading Real Madrid to a first ever back to back Champions League win, Ronaldo has just added another accolade to his name: being the highest paid athlete of 2017 according to Forbes.
Over the past 12 months, Ronaldo has also secured a contract extension with Real that will pay more than $50 million USD annually for the next four years, as well as solidifying a deal with Nike worth $1 billion USD. From Real alone, Ronaldo has earned $58 million USD, while his sponsors add up to another $35 million USD. Ronaldo has also branched out with his CR7 line which now includes shoes, underwear, fragrances, jeans, and a line of hotels. Rounding out the top three is Cavaliers's hero LeBron James and Ronaldo's rival Lionel Messi. Check out the top 10 below.
The Highest Paid Athletes of 2017 (Total Earnings)

1. Cristiano Ronaldo – $93 million USD
2. LeBron James – $86.2 million USD
3. Lionel Messi – $80 million USD
4. Roger Federer – $64 million USD
5. Kevin Durant – $60.6 million USD
=6. Rory McIlroy – $50 million USD
=6. Andrew Luck – $50 million USD
7.Stephen Curry – $47.3 million USD
8. James Harden – $46.6 million USD
9. Lewis Hamilton – $46 million USD
10. Drew Brees – $45.3 million USD