Russia Now Has Vending Machines for Instagram Likes & Followers
Purchase popularity.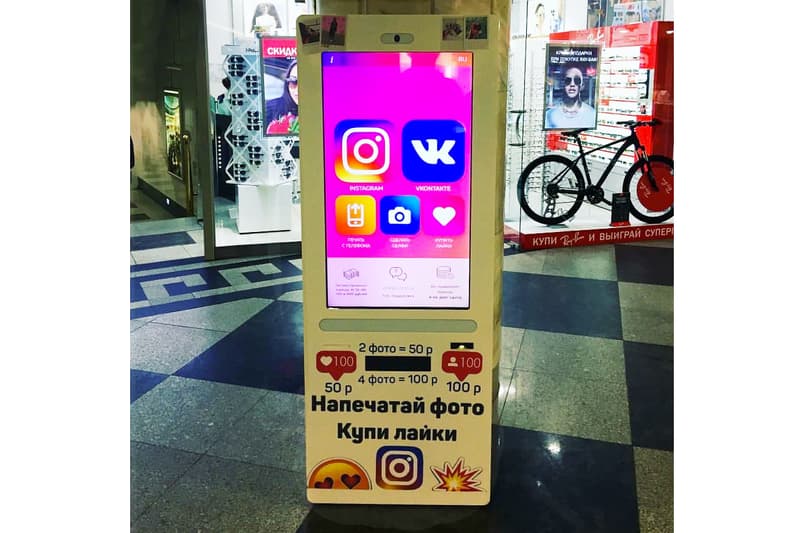 Although selling Instagram likes and followers is nothing new, Russia has taken things one step further by offering up vending machines to buy social media engagement. These vending machines first appeared at a shopping center in downtown Moscow and now similar machines can be found across the region. The machine offers 100 Instagram likes for ₽50 RUB (approximately $0.89 USD) and 100 followers for ₽101 RUB (approximately $1.77 USD). Take a look at the Russian Vending Machine for Instagram likes and followers above and let us know what you think about buying social media engagement.
For more Instagram news, learn more about its new location and hashtag stories.