Goldie May Have Accidentally Revealed Banksy's Identity
Claims Banksy is in fact Robert Del Naja from Massive Attack.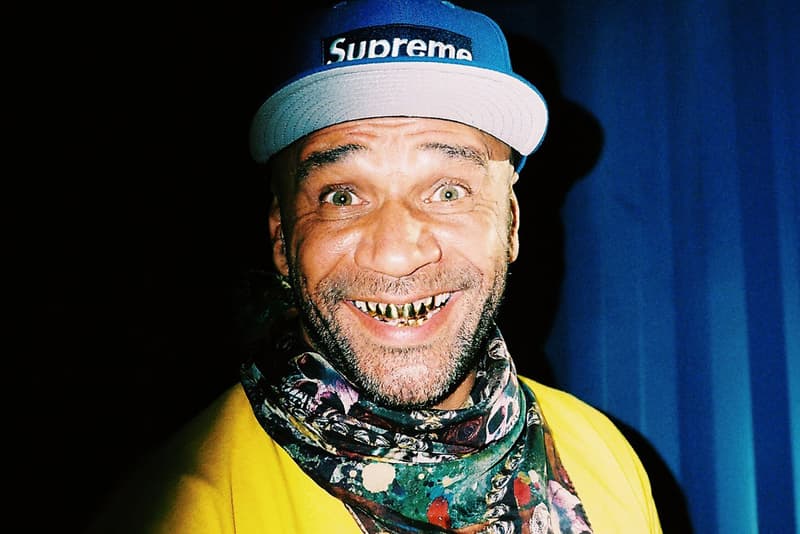 Goldie may have sealed the flood gates of controversy and rumor surrounding Banksy's identity. The drum and bass legend recently paid a visit to Scroobius Pip's weekly Distraction Pieces podcast and accidentally revealed that the elusive artist is, in fact, Robert Del Naja from Massive Attack. The slip occurred when Goldie, in a heated discussion, mentioned how Banksy profiteers on his signature stenciled artwork.
"Give me a bubble letter and put it on a T-shirt and write 'Banksy' on it and we're sorted. We can sell it now," said Goldie. "No disrespect to Robert, I think he is a brilliant artist. I think he has flipped the world of art over." Yes, the "Robert" he's referring to is presumably Del Naja. The reference isn't quite a stretch since Goldie has known the MA founder since the '80s when they were both graffiti artists bombing their respective tags all across the United Kingdom, as per Scroobius.
On the contrary, rumors are still lava hot that Banksy may be a 42-year-old Bristol local under the name of Robin Gunningham. In fact, there's academic research and extensive "geographic profiling" to prove it.
Nevertheless, listen to the full podcast below. The slip occurs at the 36.14 mark.
Whoops. Goldie might have outed Banksy as "Robert" (Del Naja) on a podcast. Fast-forward to 34 mins here https://t.co/wtL1vPKHBg.

— Kosso ? (@kosso) June 22, 2017