Fashion Buyers & Journalists Were Into Balenciaga's 2018 Spring/Summer Collection
"Gvasalia's Balenciaga isn't a lifestyle brand. It's a branded lifestyle."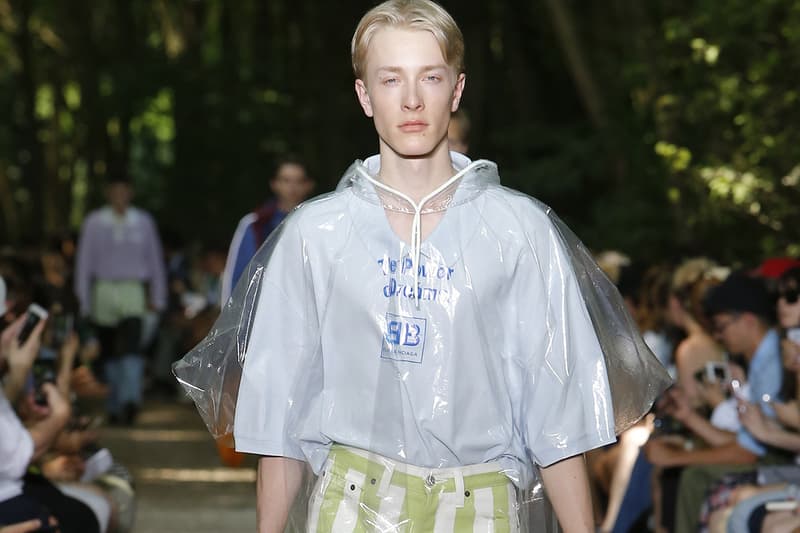 We continue our series of behind-the-scenes reviews with a look at Balenciaga's 2018 spring/summer collection. Demna Gvasalia's time as the brand's artistic director continues with this range, which saw the brand showcase outdoors — specifically in the woods of Bois de Boulogne. Once again, we spoke to an assortment of buyers and journalists to see just what they thought of the collection, which is also available to pre-order right now.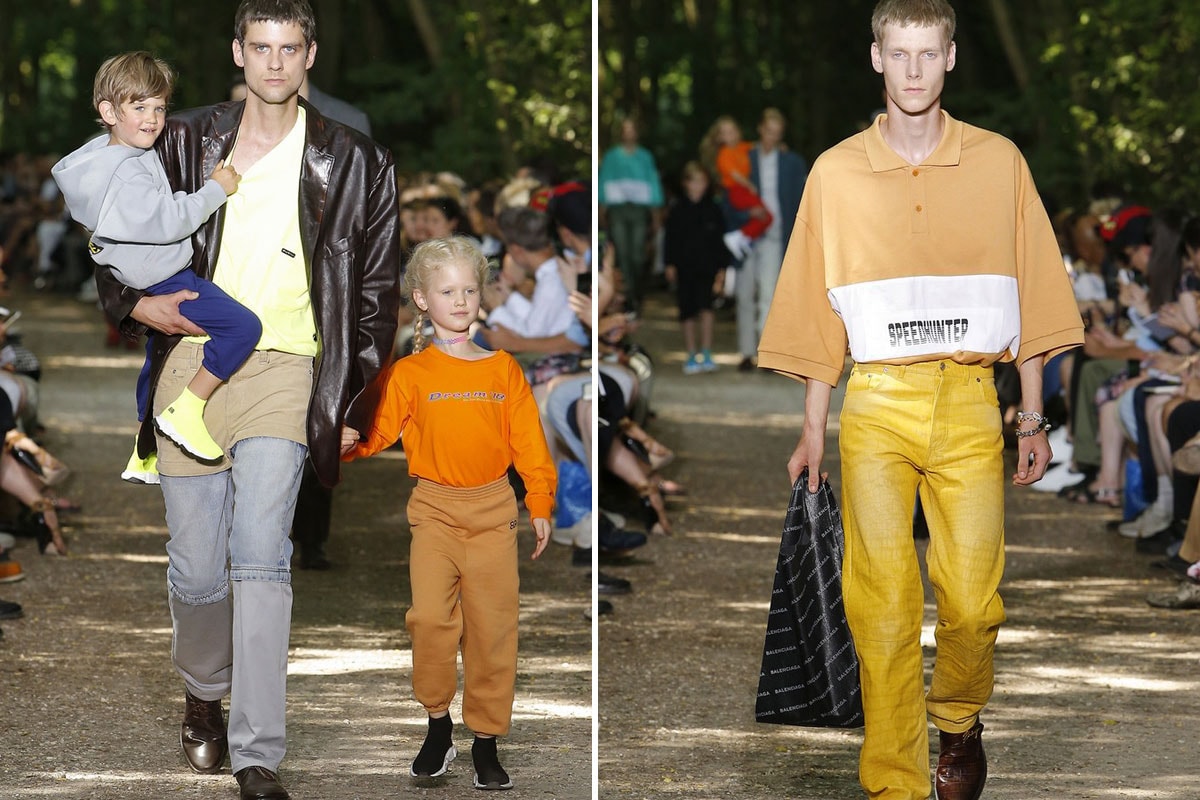 "Oh wait, it's gone all 'Chernobyl chic' again."
Anonymous Buyer
"SS17 screamed Lotta Volkova; stylist, muse, creative director. AW17 though was a revelation: the Triple S sneaker which, all of a sudden, made Ozweegos look tame, the Kering hoodie and, of course, the Bernie Sanders iconography. And it looked wicked. Relevant and to the point. Not weird, like a Russian hitman or the lead singer of a 1980s Eastern Bloc equivalent of Duran Duran. The tailoring was still odd, but the stuff that wasn't city worker was strong. I was actually quite excited about what Gvasalia's summer wardrobe would look like. Oh wait, it's gone all 'Chernobyl chic' again. Hello skinny trousers. Hello strange men. Oh there are children this time? Like when Margiela did that show for SS90. They're the fathers? Why do they look like they shouldn't be anywhere near a school?
Balenciaga looks that bit more refined and sumptuous than Vetements though. It's luxury after all. In the same manner that Karl Lagerfeld's own product is terrible, and everyone wants to buy Chanel (because it's Chanel not because of Karl), people will buy Balenciaga. Only Demna is no Karl, and this is a very good thing indeed."
Anonymous Buyer
"The past few seasons of Balenciaga has seen the clothing become a bit more refined and a bit less extreme. The first season was a tough sell as the shapes were so overboard they scared the customer. But lately there's been a rise in pieces that have the Vetements-spirit with an added sense of luxury.
When we're in France, we usually walk through Colette and see how customers react to the clothing. It was hard to ignore just how excited the general customer is by the products. It took a while for them to come round to it but we think they've done so. It's not for everyone, but luxury never is. For us, and hopefully for our customer who's ready for it, it's a definite purchase."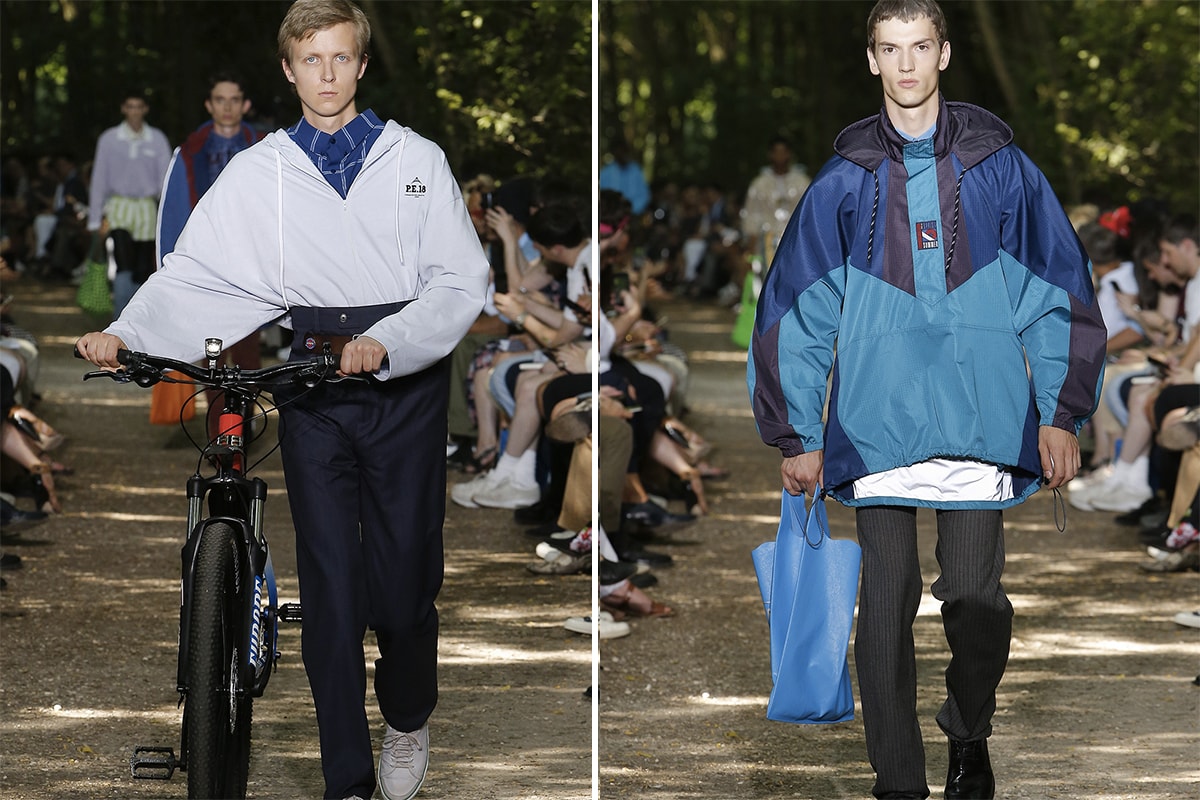 "Slightly eccentric casual clothing that someone like my dad would wear to a summer barbecue"
Anonymous Buyer
"For us, Balenciaga has always been slightly more interesting than Vetements. There's still that edge there, but it's not dialled to 11 like it is with Gvasalia's own brand. It's luxury, but in an interesting way that doesn't just scream 'man with more money than sense.' We haven't bought previous seasons, but we'll be trying to get our hands on it this season."
Greg K Foley, Journalist
"Sometimes I feel like it's unfortunate that Demna Gvasalia's work at Balenciaga has been so intertwined with his output under Vetements. His work seems heavily informed by a fascination with the ordinary and everyday, which makes a lot more sense when it's applied to a prestigious, historic fashion house like Balenciaga. It challenges and deconstructs our idea of what high fashion can or should be. Between Balenciaga's pop-up takeover at colette selling sleeping masks, cigarette lighters, mountain bikes and more, and this SS18 presentation set in a forest, loaded with sportswear and slightly eccentric casual clothing that someone like my dad would wear to a summer barbecue, it seems like Gvasalia is reconfiguring an approach to fashion a lot of brands have been doing for a few years now. Gvasalia's Balenciaga isn't a lifestyle brand. It's a branded lifestyle."
For more Paris Fashion Week news, we also received reviews of VLONE and Vetements from a mix of fashion industry insiders.
Image Credit

Monica Feudi/Indigital.tv