14 Product Drops You Don't Want to Miss This Week
Supreme collabs, Palace, NikeLab ACG, KAWS and more.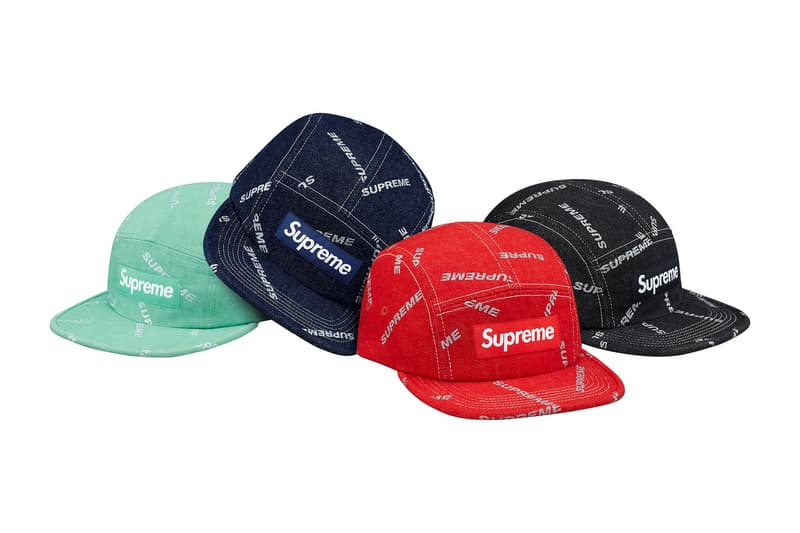 As brands and retailers continue to drop products on a daily basis, we continue with our series to keep you updated so that you can stay on top of your style game. Last week, we saw a new Supreme collaboration with Levi's, while MR PORTER teamed up with both Pubic School and Stüssy for special capsule collections. We even saw the masses lining up in New York City for the sought-after Anti Social Social Club x BAPE collaboration. For this week, some of the more hyped drops include NikeLab's ACG 2017 summer collection, which was assisted by ACRONYM's own Errolson Hugh, to WACKO MARIA collaborations with both WOLF'S HEAD and Reggae legend Lee Perry. Take a look below at some of the more anticipated releases to watch out for this week.
ALYX

2017 Fall/Winter "E. 1999 Eternal" Collection Pre-Order

1 of 2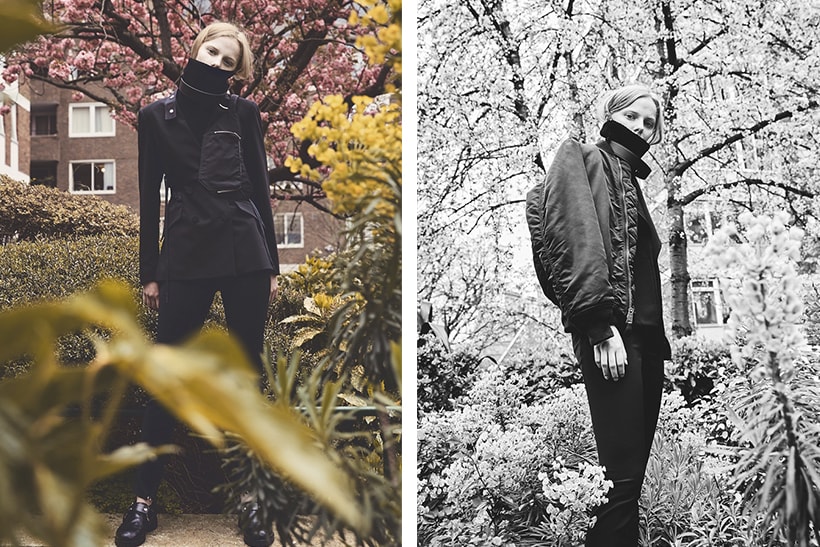 2 of 2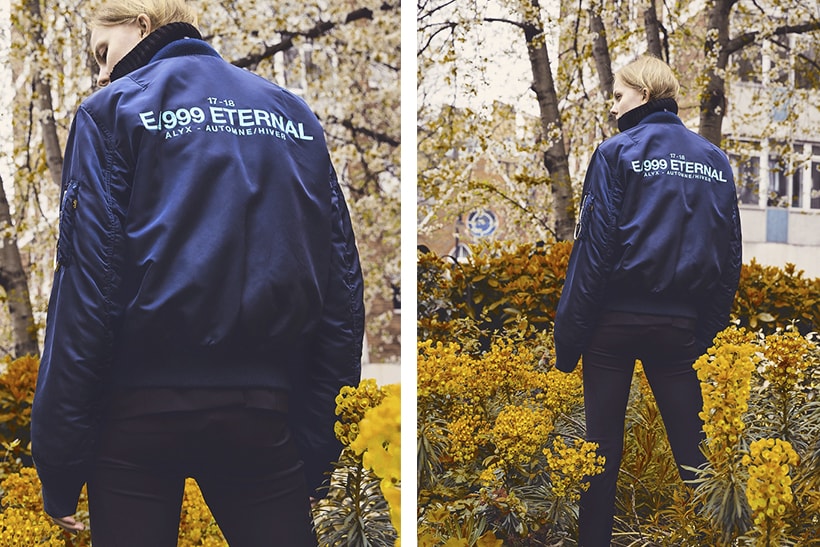 Matthew Williams's ALYX 2017 fall/winter collection has been named as "a sonic line of hope and longevity for the future." Combining military inspirations with S&M hardware, the range features everything from corduroy trousers decorated with bondage straps to oversized shearling jackets to D-ring-accented shoes and much more. Blacks and metallics bring all the looks together while croc skin, leopard-printed silk, chain link quilting and a luminescent nylon-like textile help out in the construction department. ALYX's 2017 fall/winter "E. 1999 Eternal" collection is available now for pre-order at SHOWstudio.
Marcelo
Burlon

x Kappa 2017 Fall/Winter Collection Pre-Order

1 of 3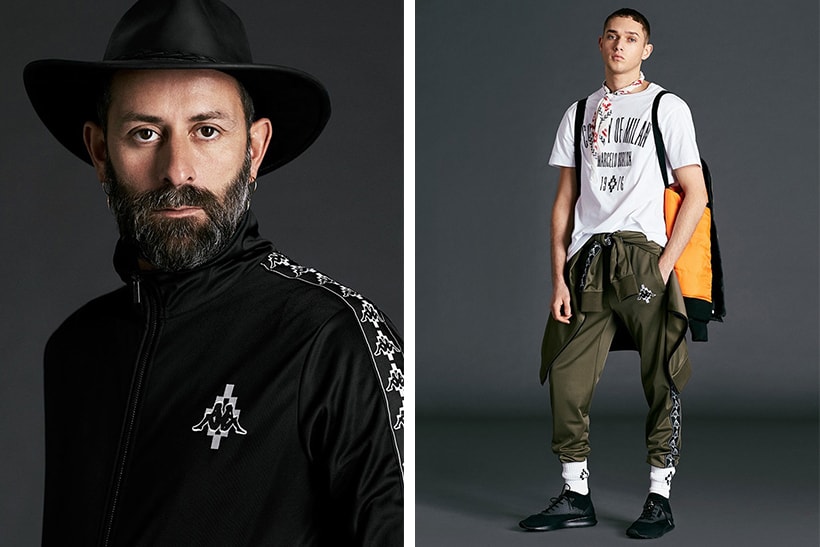 2 of 3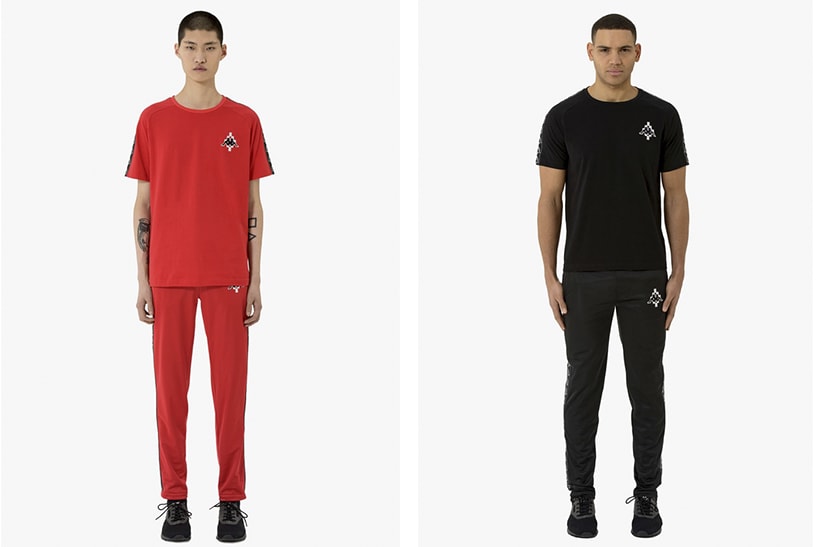 3 of 3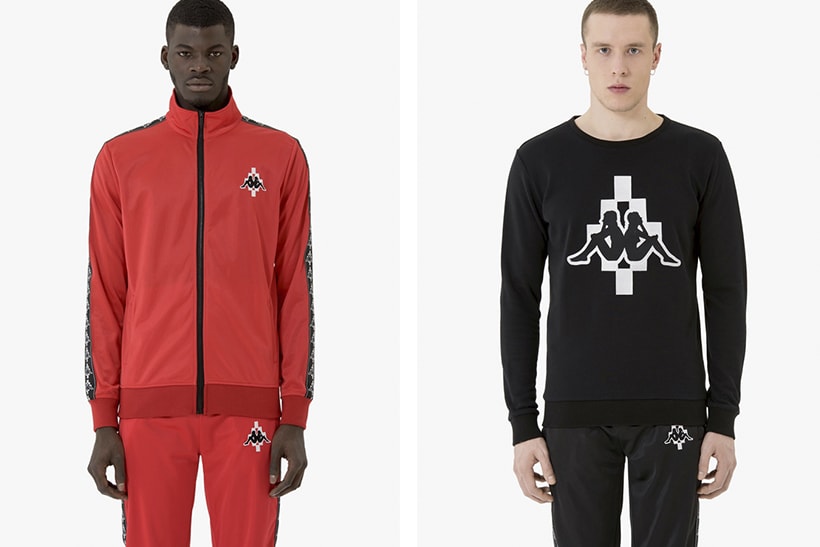 The Marcelo Burlon x Kappa capsule items were first seen during the Italian design house's 2017 fall/winter runway show. The pieces blend Burlon's high-end streetwear aesthetic with the heritage sportswear brand's athletic designs throughout an array of T-shirts, tracksuits and sweatshirts in red, black, and army green. All emblazoned with the County of Milan and Kappa logos, the items are available now for pre-order over at Marcelo Burlon's official site.
WOLF's HEAD x WACKO MARIA 2017 Spring/Summer Collaboration
1 of 8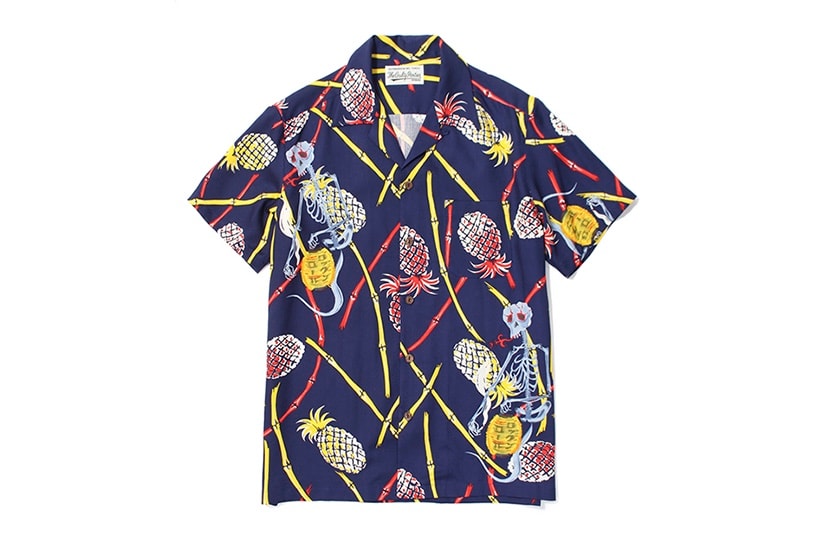 2 of 8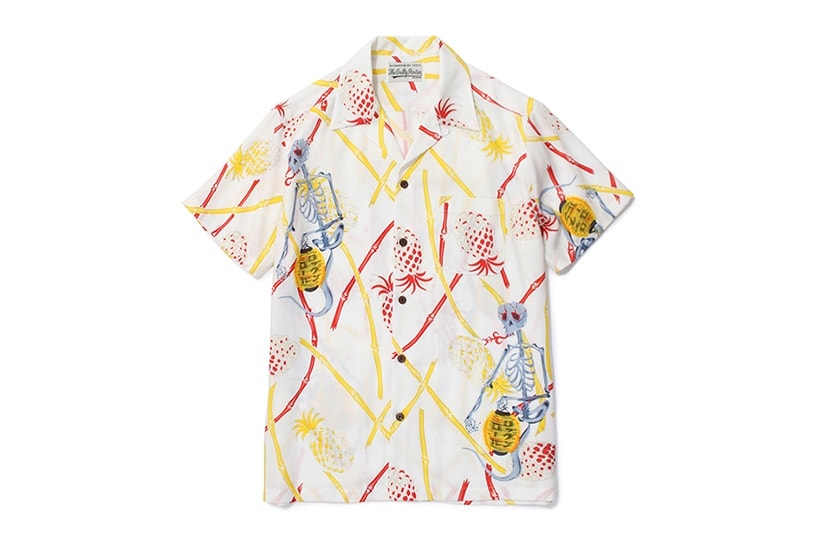 3 of 8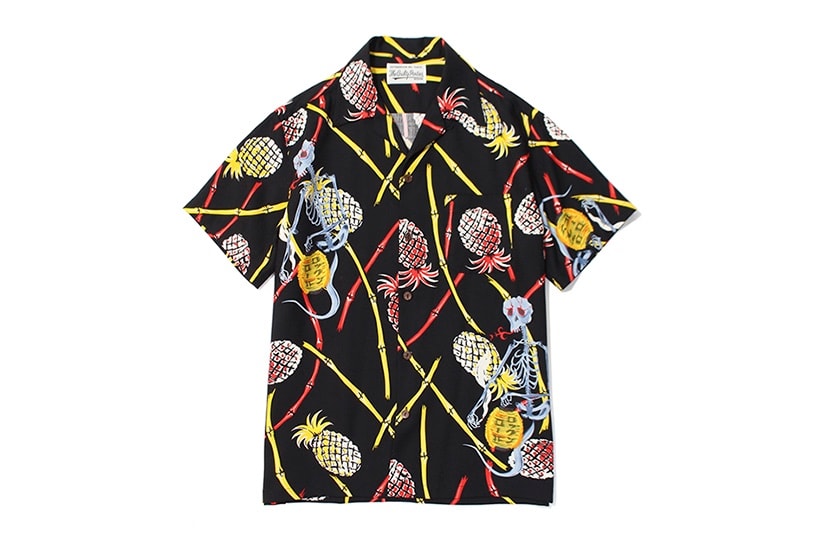 4 of 8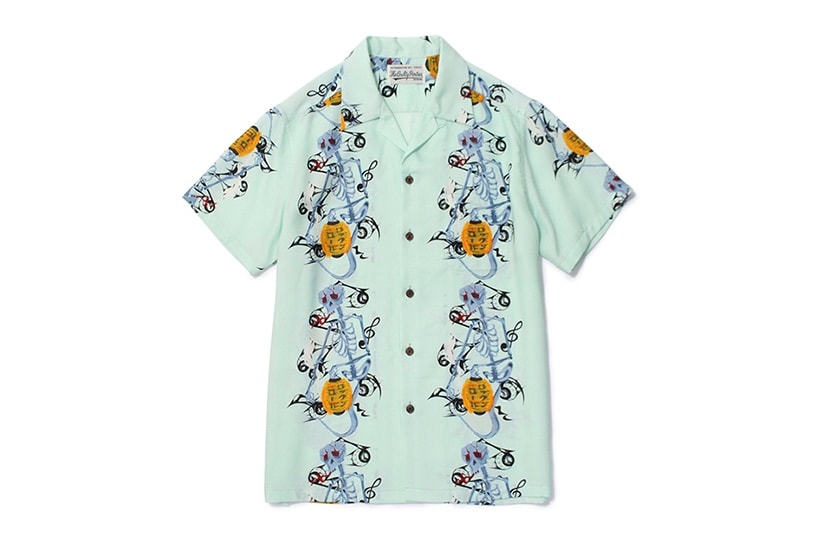 5 of 8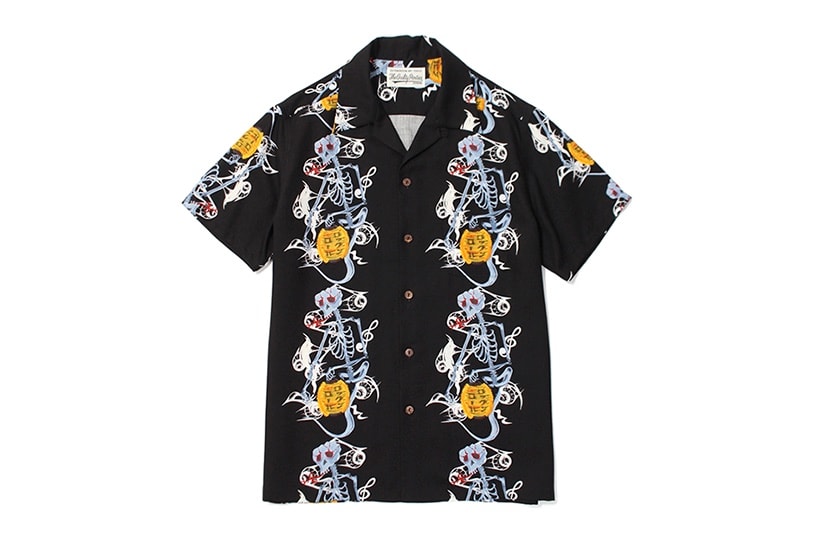 6 of 8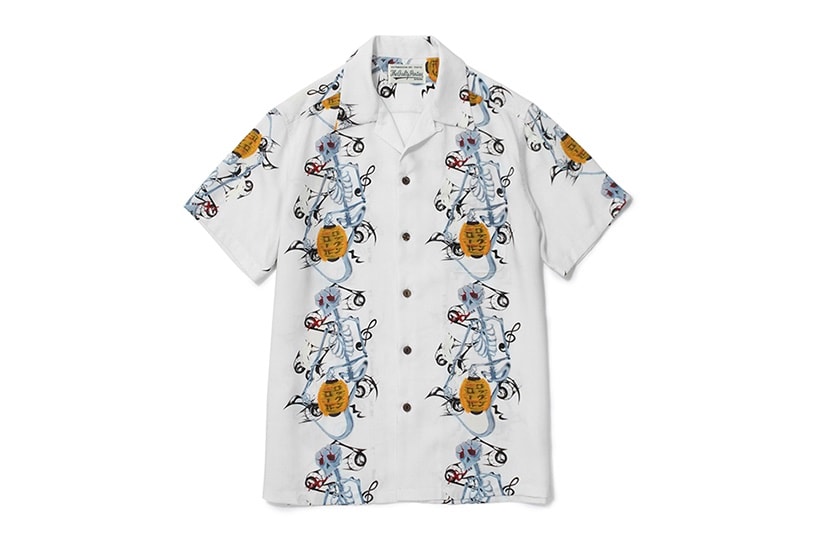 7 of 8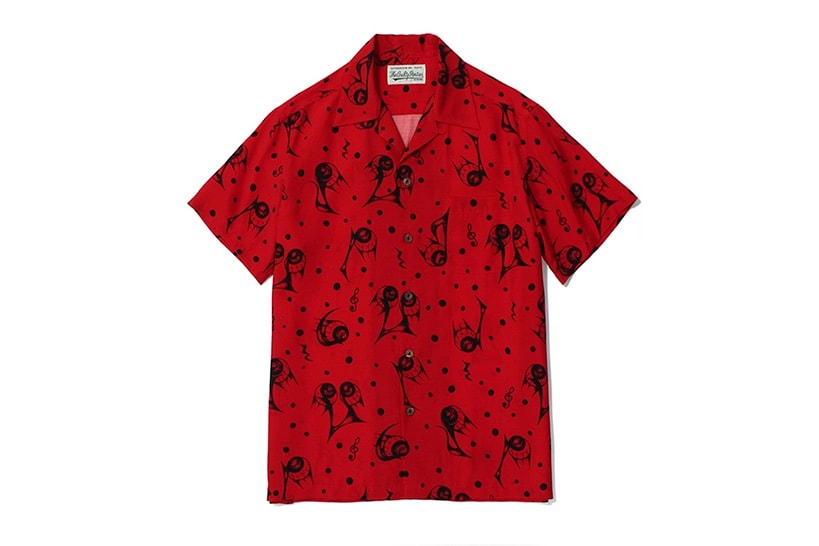 8 of 8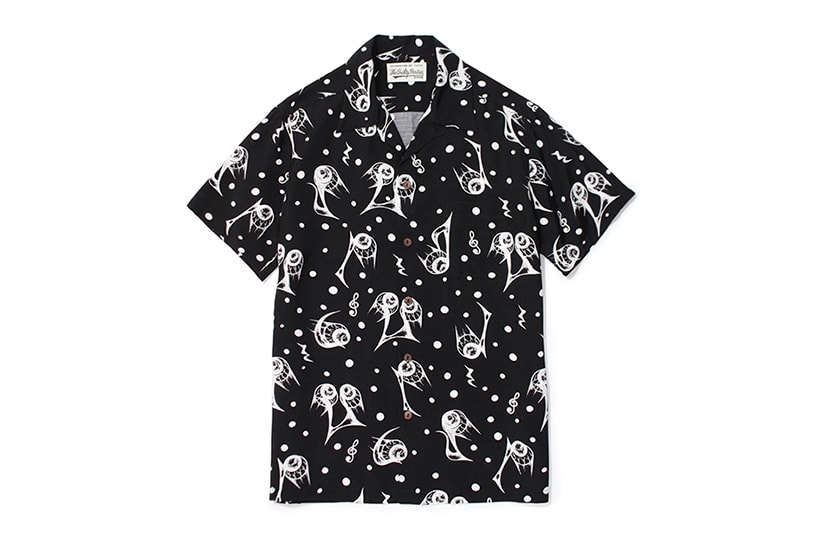 Santa Barbara-based vintage experts WOLF's HEAD joins forces with Japan's own WACKO MARIA on a bevy of '50s-inspired Hawaiian shirt for 2017 spring/summer. The shirts feature bright and bold prints that draw from cult iconography, such as the lanterns and skeletons, as well as classically tropical motifs and colors. The WOLF's HEAD x WACKO MARIA Hawaiian shirts are available now at WACKO MARIA's online store.
Wood Wood

2017 Spring/Summer "Archive 01″ Collection

1 of 2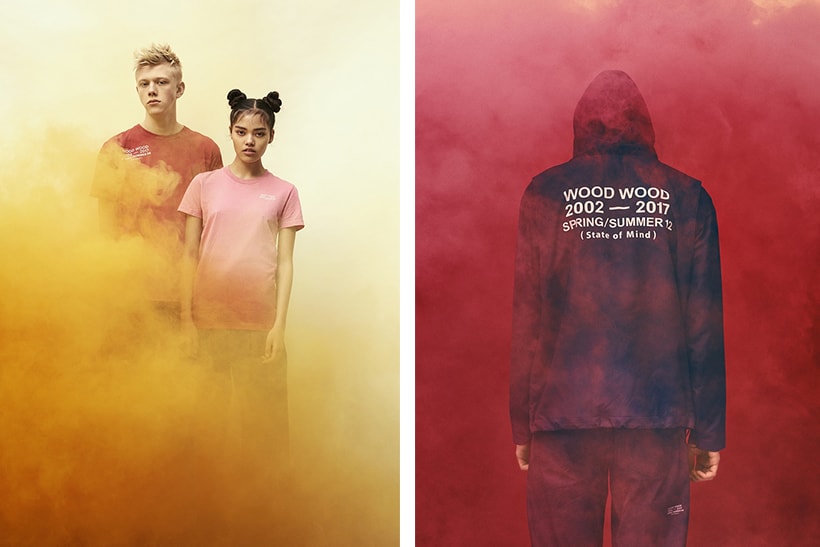 2 of 2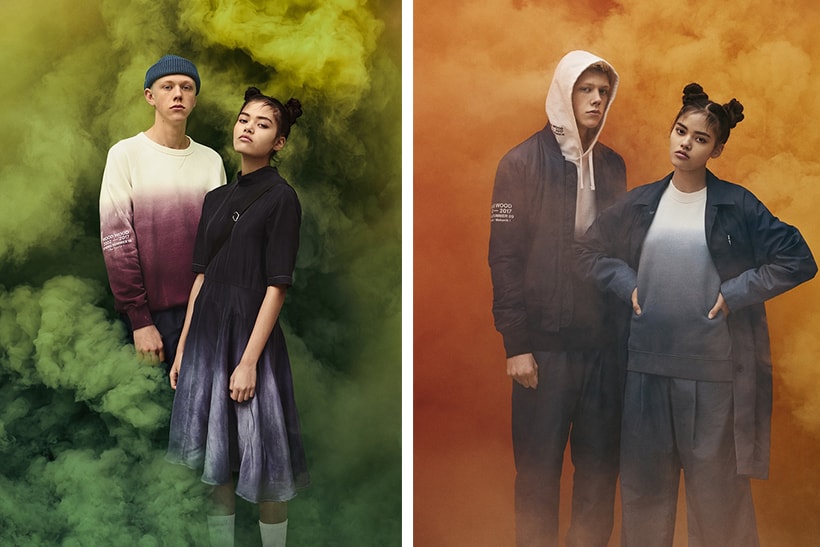 To celebrate its 15th birthday, Wood Wood has pulled out pieces from its archive for an all-new update this season. Previously part of the "Index" line, The "Archive 01″ collection contains updated items, printed with information displaying the collection the item was originally a part of. A standout piece includes the gradient navy hooded "Cabazon" windbreaker, which originally dropped in the 2012 spring/summer collection. Each capsule under the "Index" line will be available in limited quantities at select retailers. The Wood Wood 2017 spring/summer "Archive 01″ collection is available now at Wood Wood's online store.
WTAPS

2017 Spring/Summer Collection

1 of 8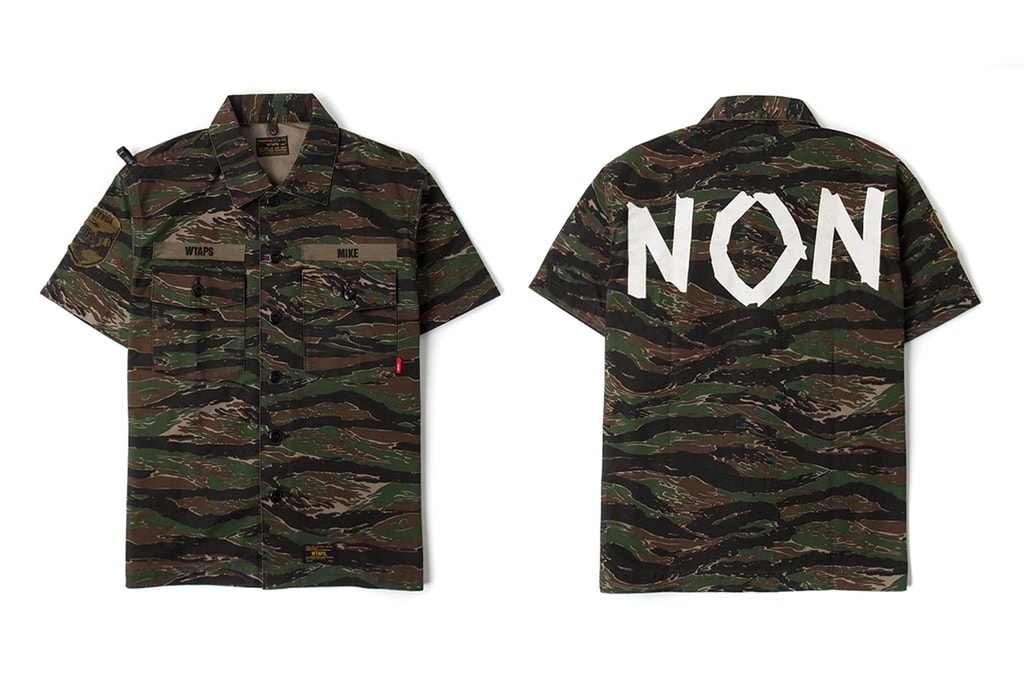 2 of 8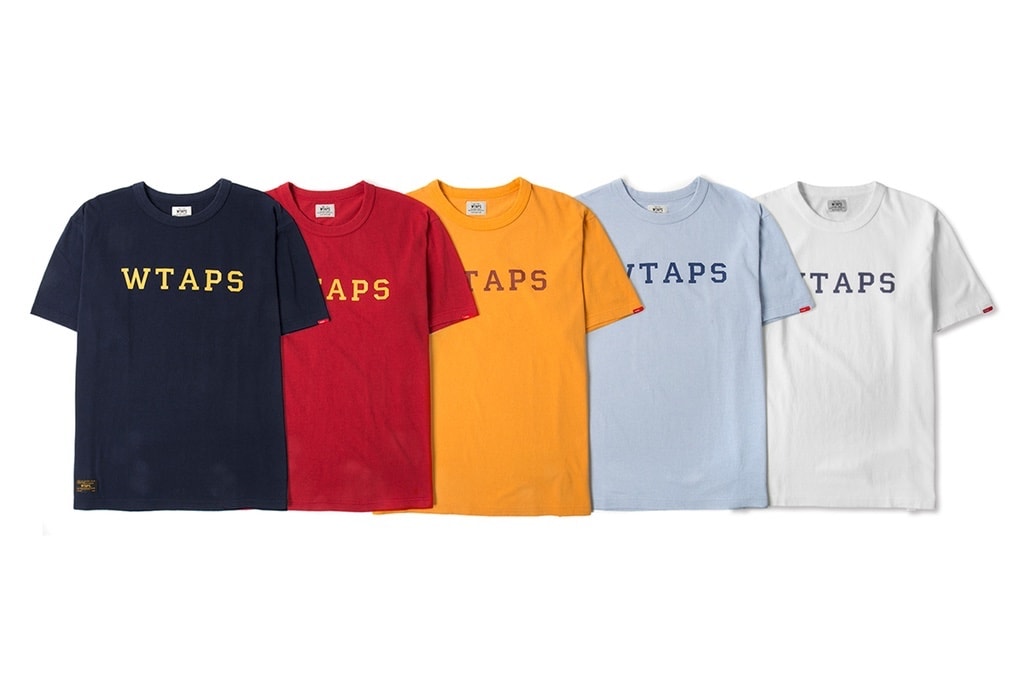 3 of 8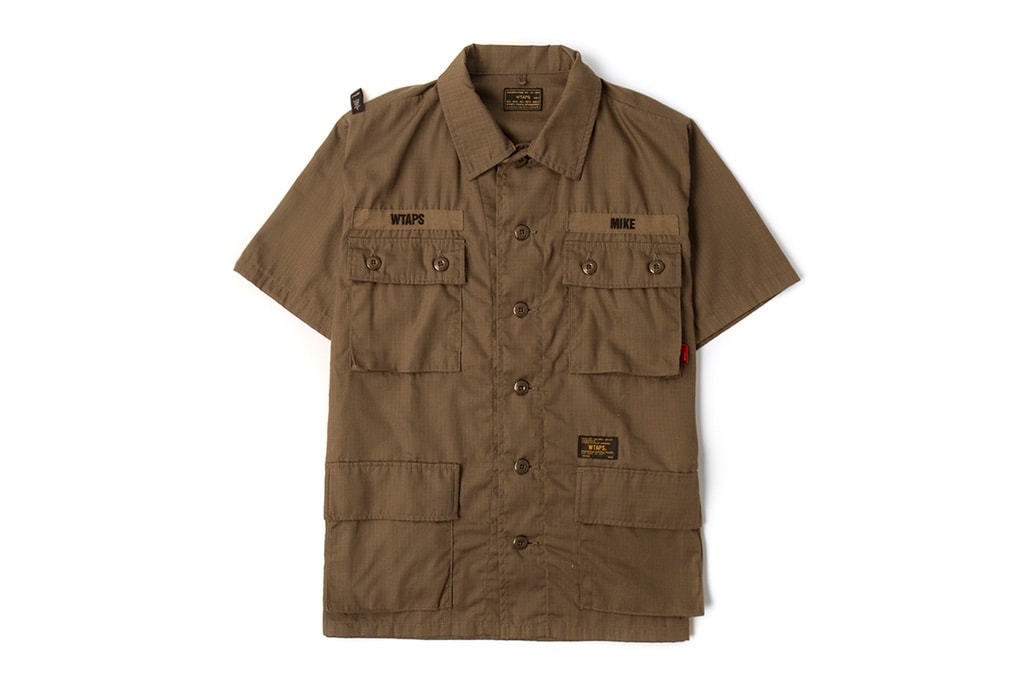 4 of 8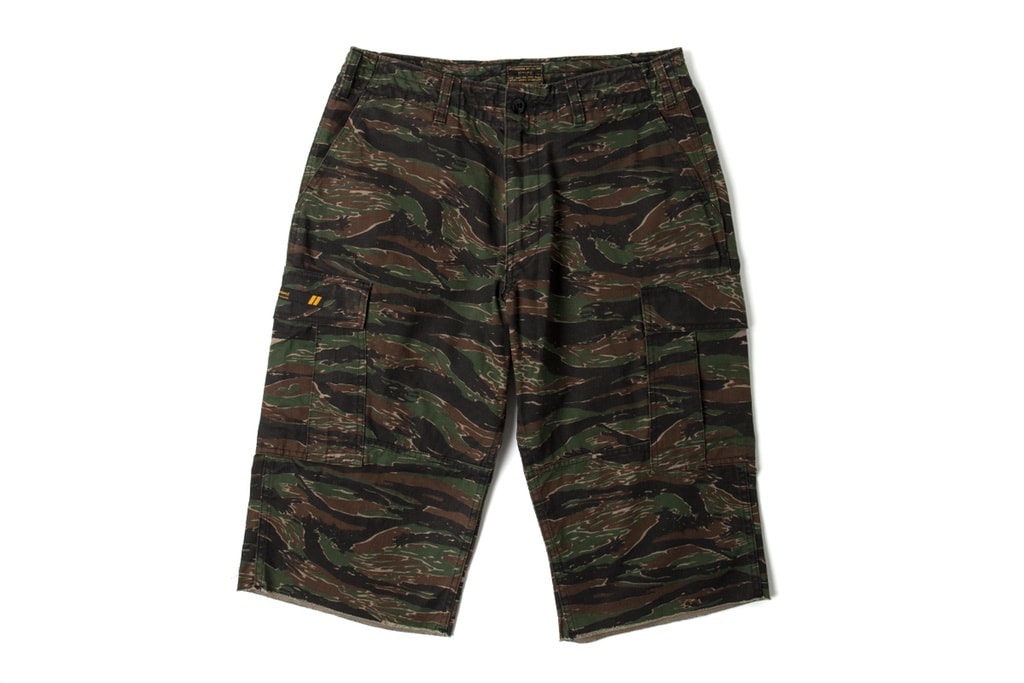 5 of 8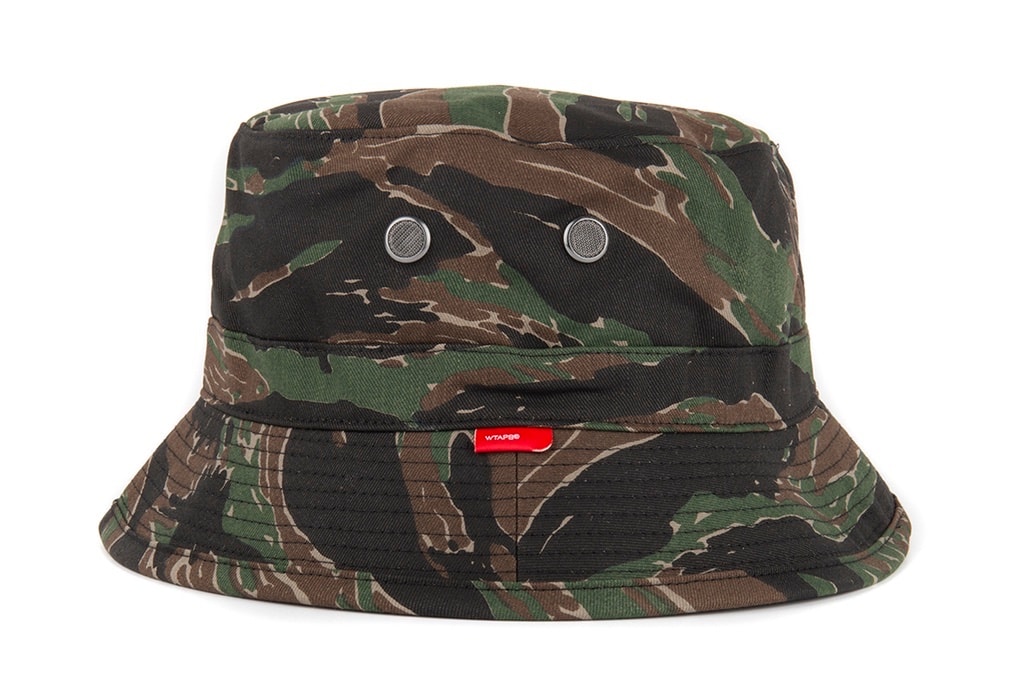 6 of 8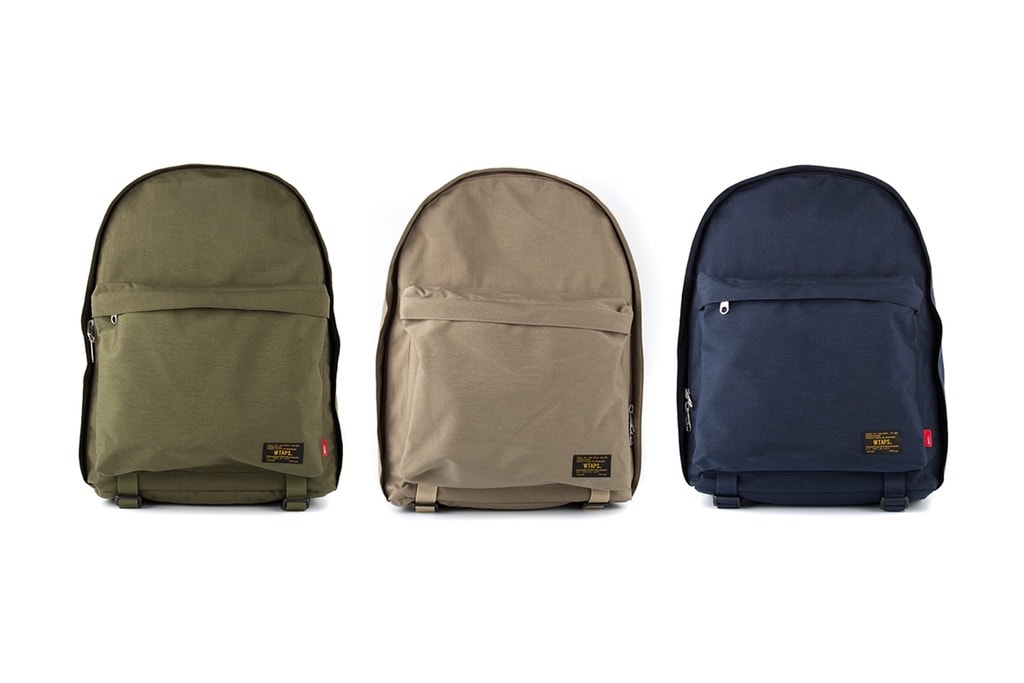 7 of 8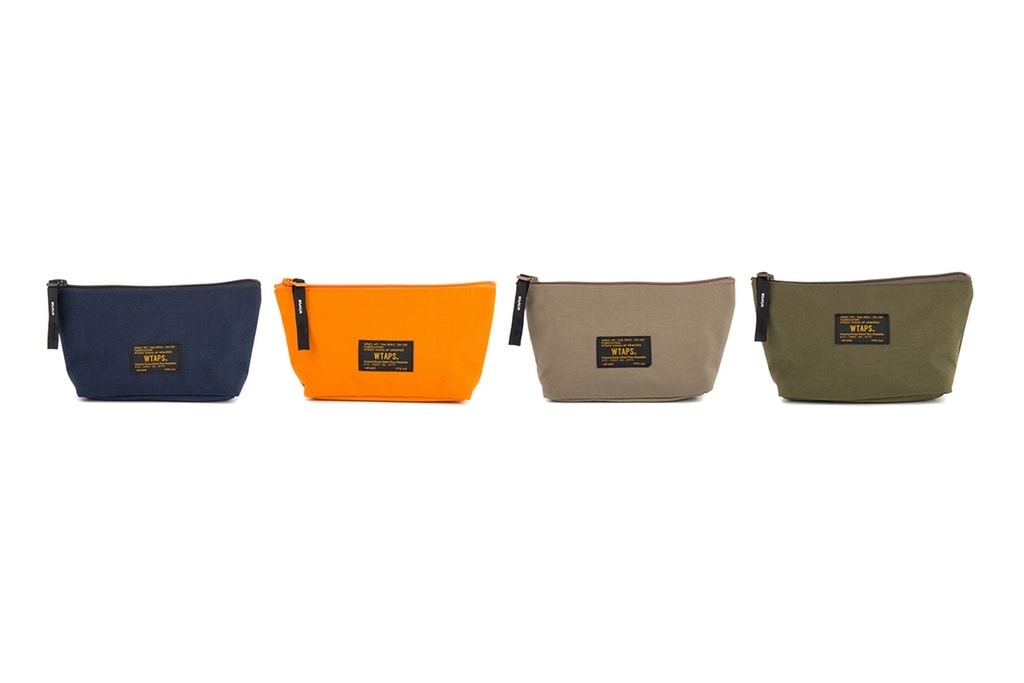 8 of 8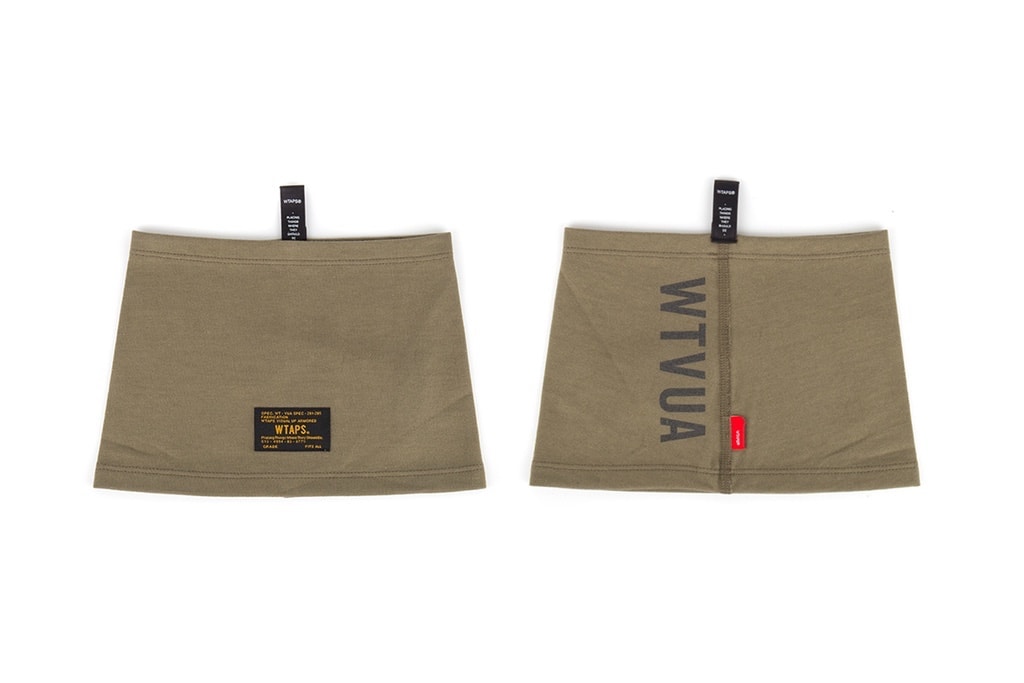 Tetsu Nishiyama-headed label WTAPS unveils its latest seasonal offerings of military-inspired garbs for 2017. Appropriate for daily wear, the collection boasts the BUDS short-sleeved shirt and cargo shorts in tiger-striped camouflage, as well as a range of ultra-soft cotton tees courtesy of Loopwheeler. On the accessories side, bags and pouches help add to that perfect head to toe look. The WTAPS 2017 spring/summer collection is available now at WTAPS retailers such as INVINCIBLE.
ACG

2017 Summer Collection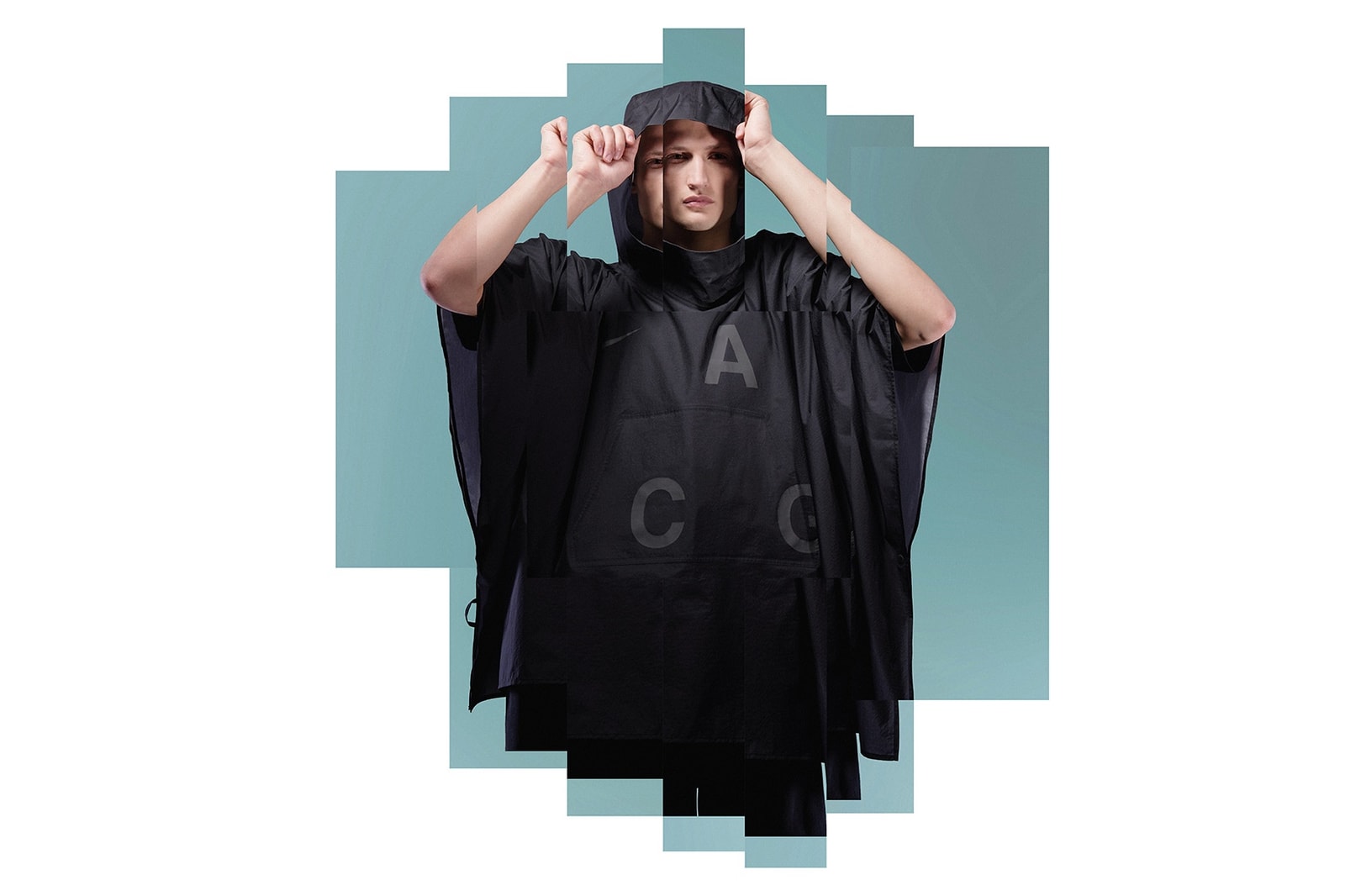 Back for summer, NikeLab's ACG see assistance from ACRONYM's own Errolson Hugh. The All Conditions Gear collection will consist of both technical garments and footwear, including a durable water-repellent coated poncho, tanks, shirt jackets, pullover hoodies, shorts and caps. The ACG 2017 summer collection is set to launch on May 18 in-stores and online.
Supreme x
Vampirella

& Week 13 Drop List

1 of 18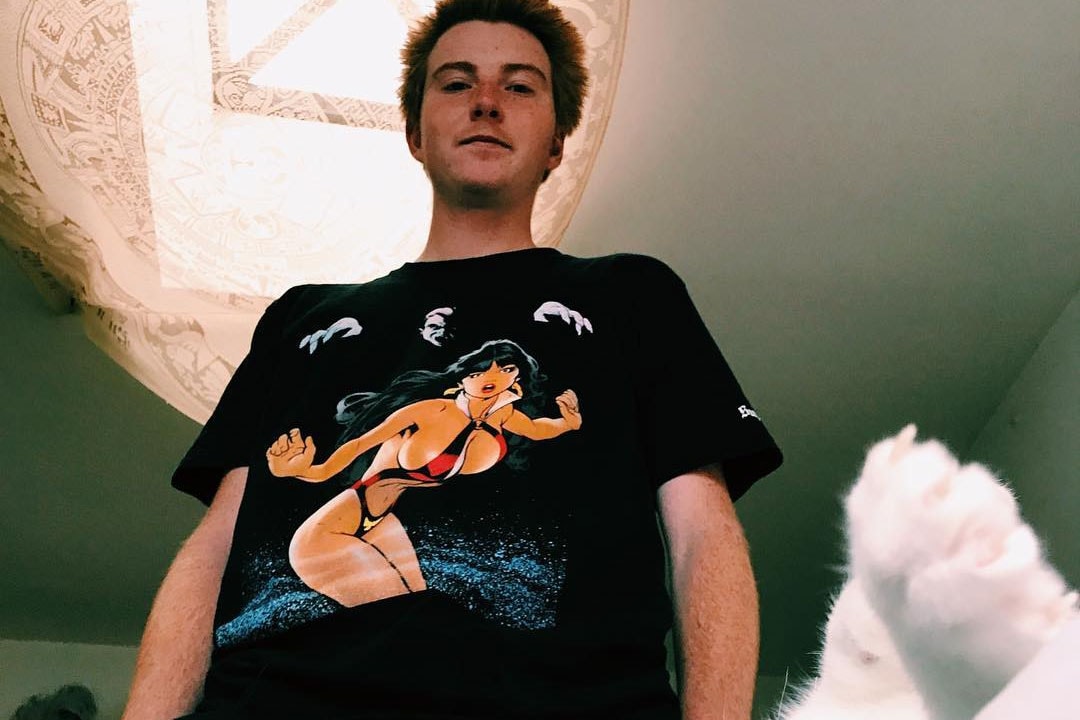 2 of 18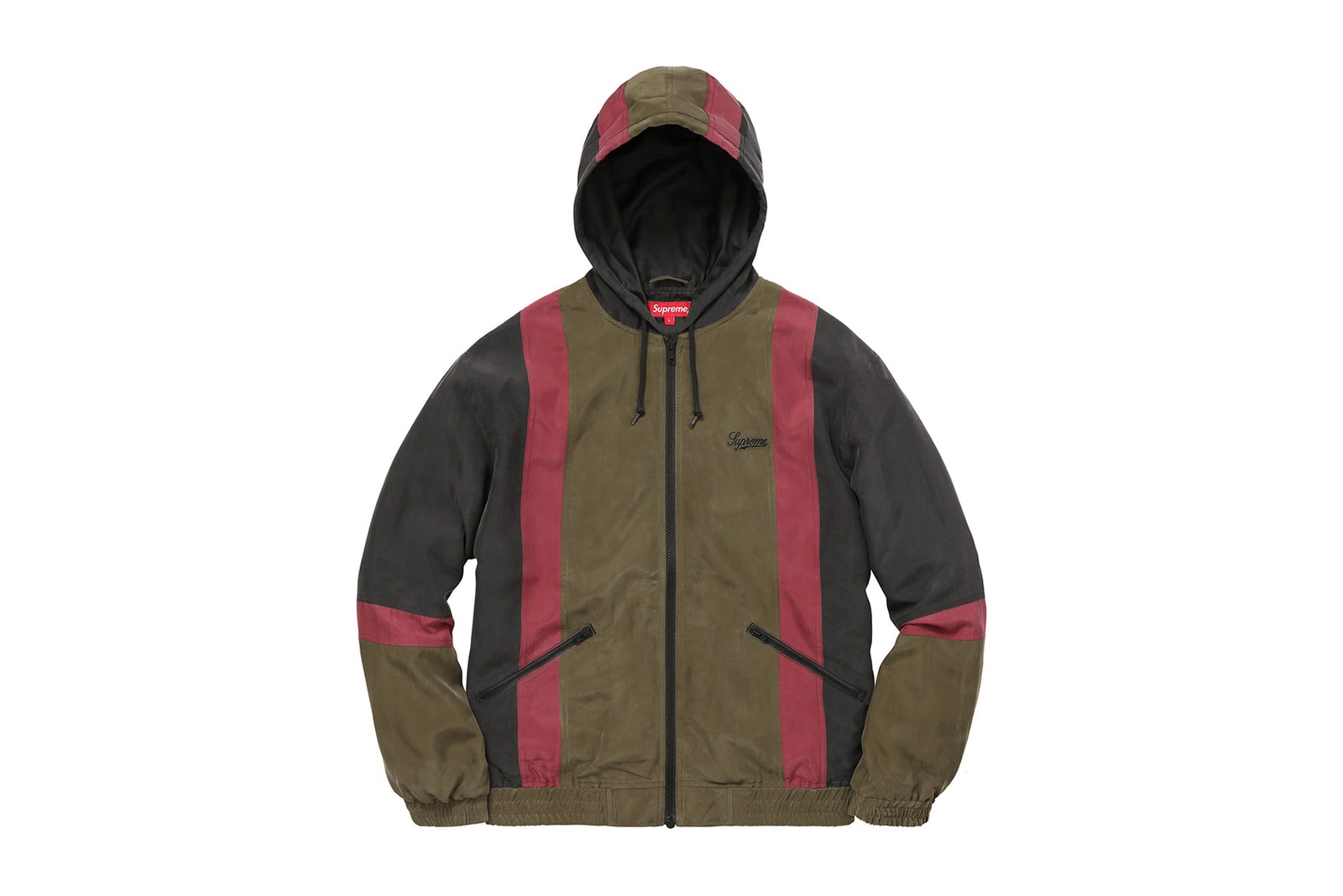 3 of 18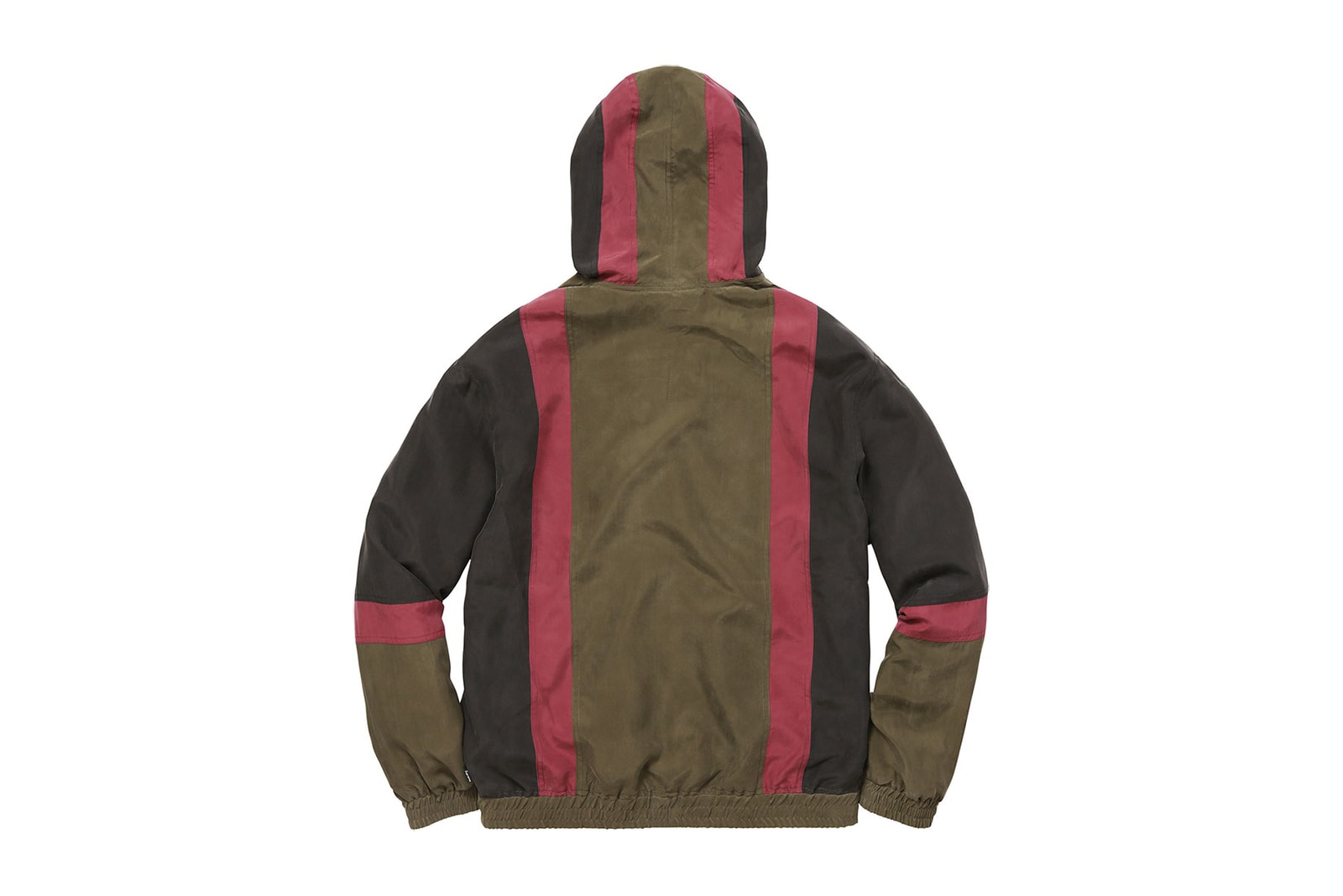 4 of 18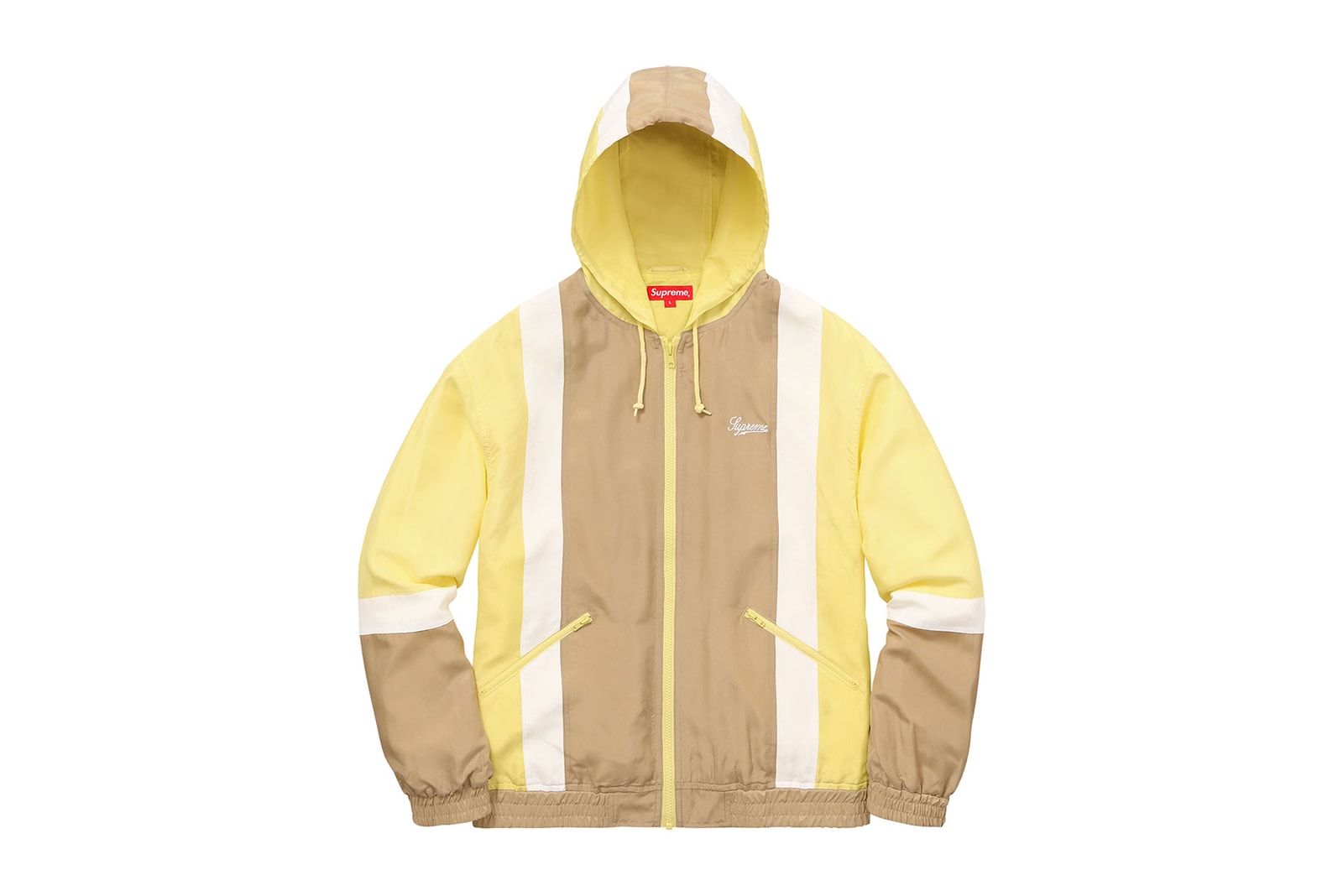 5 of 18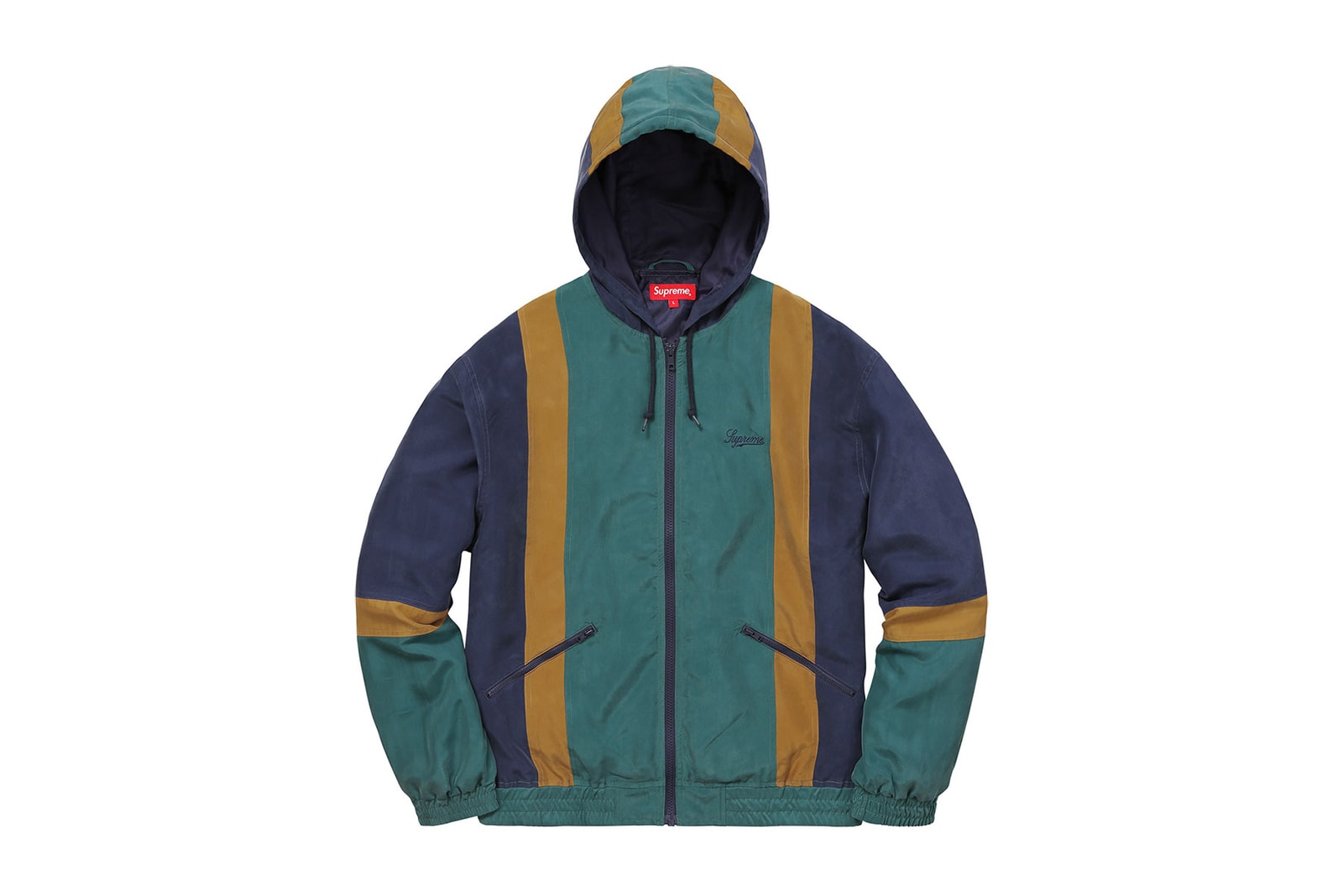 6 of 18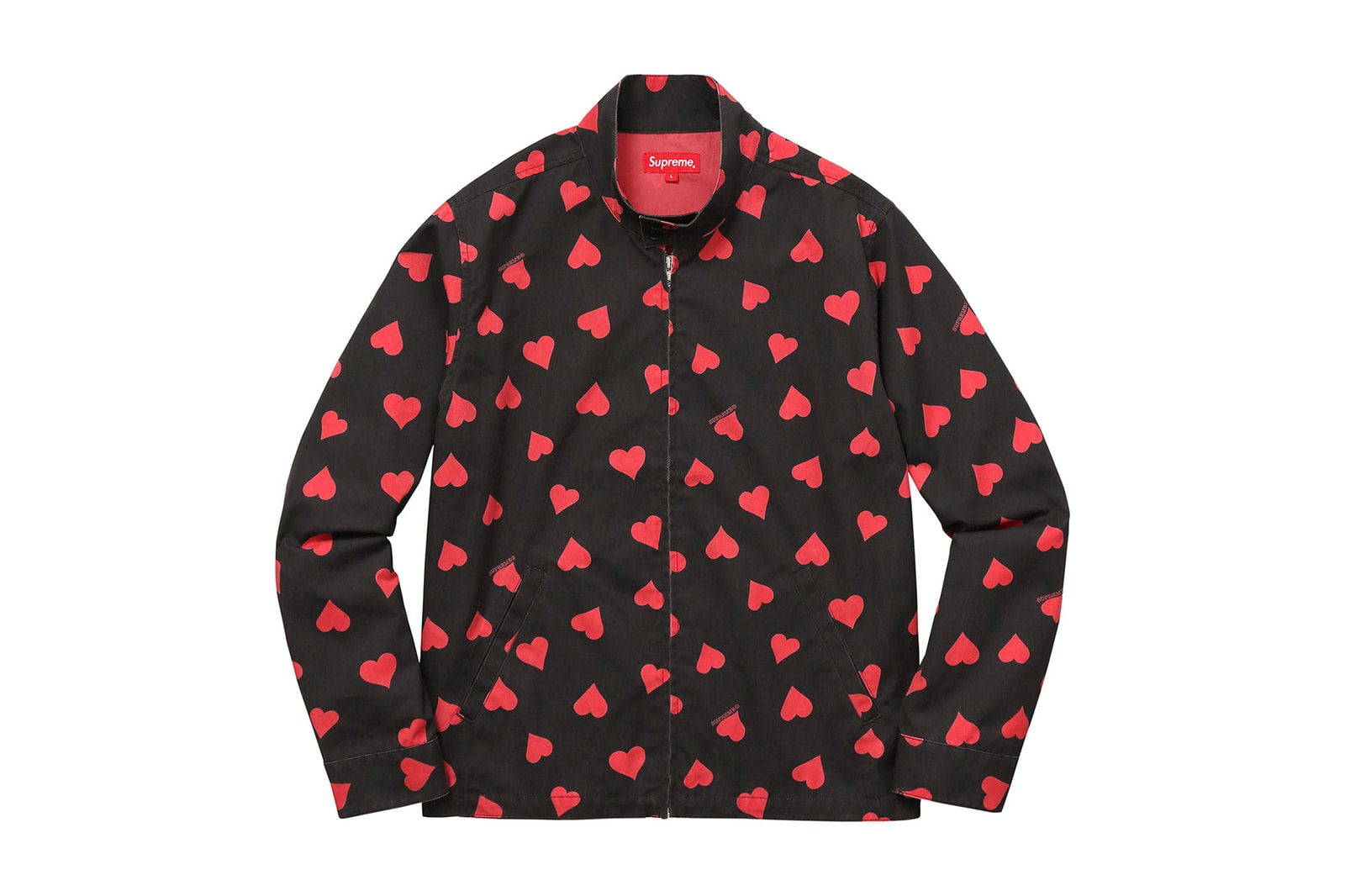 7 of 18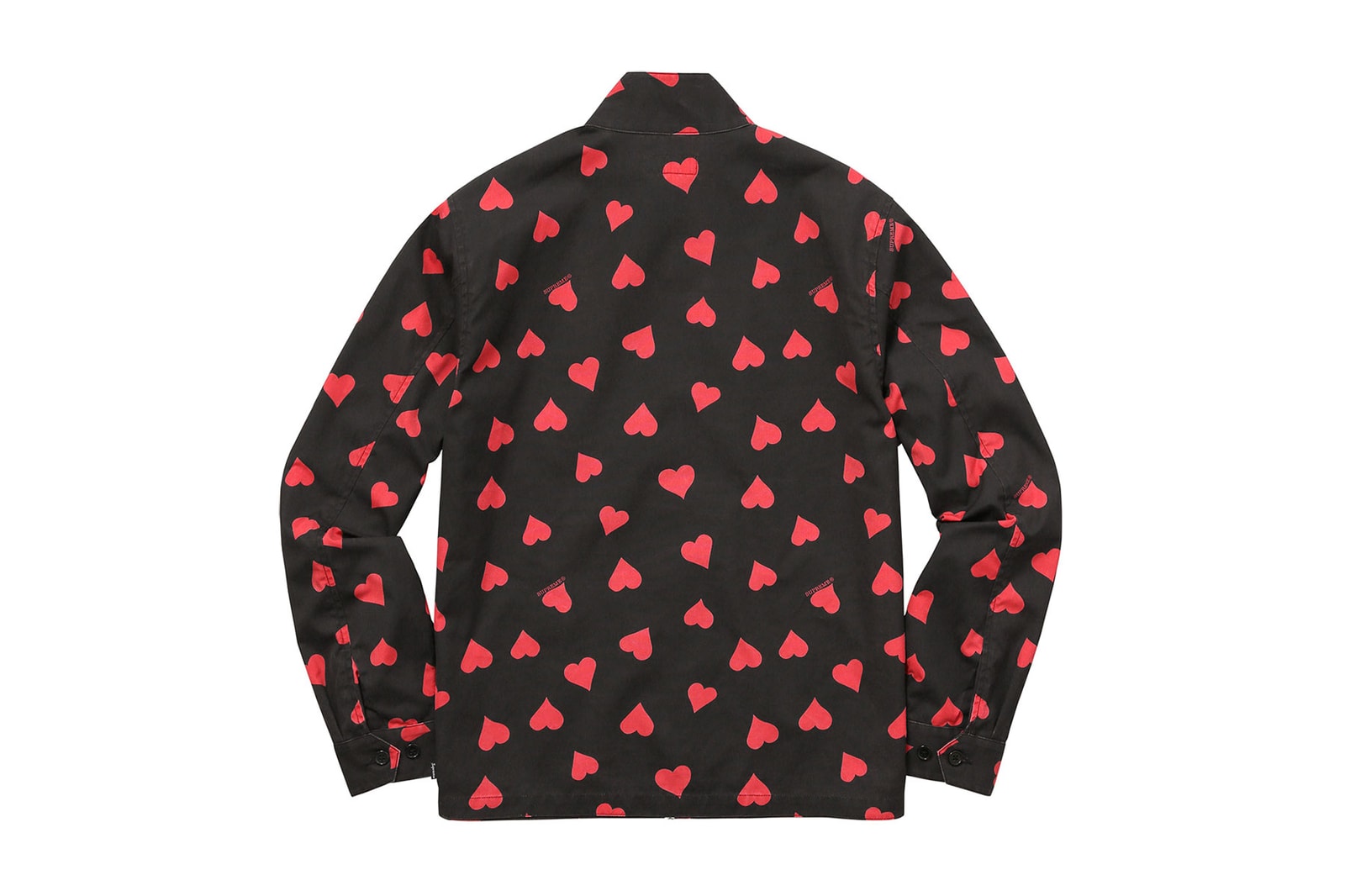 8 of 18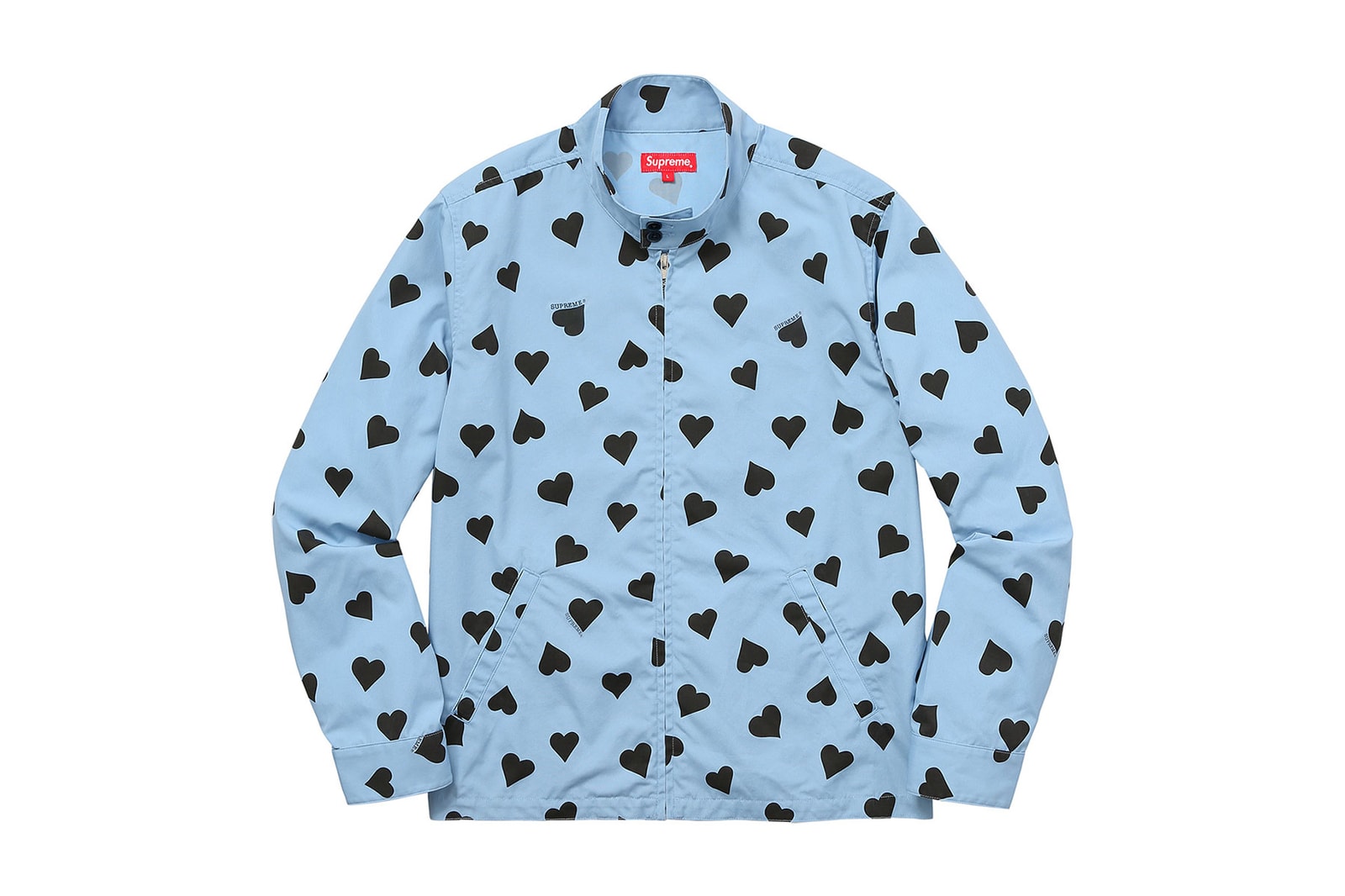 9 of 18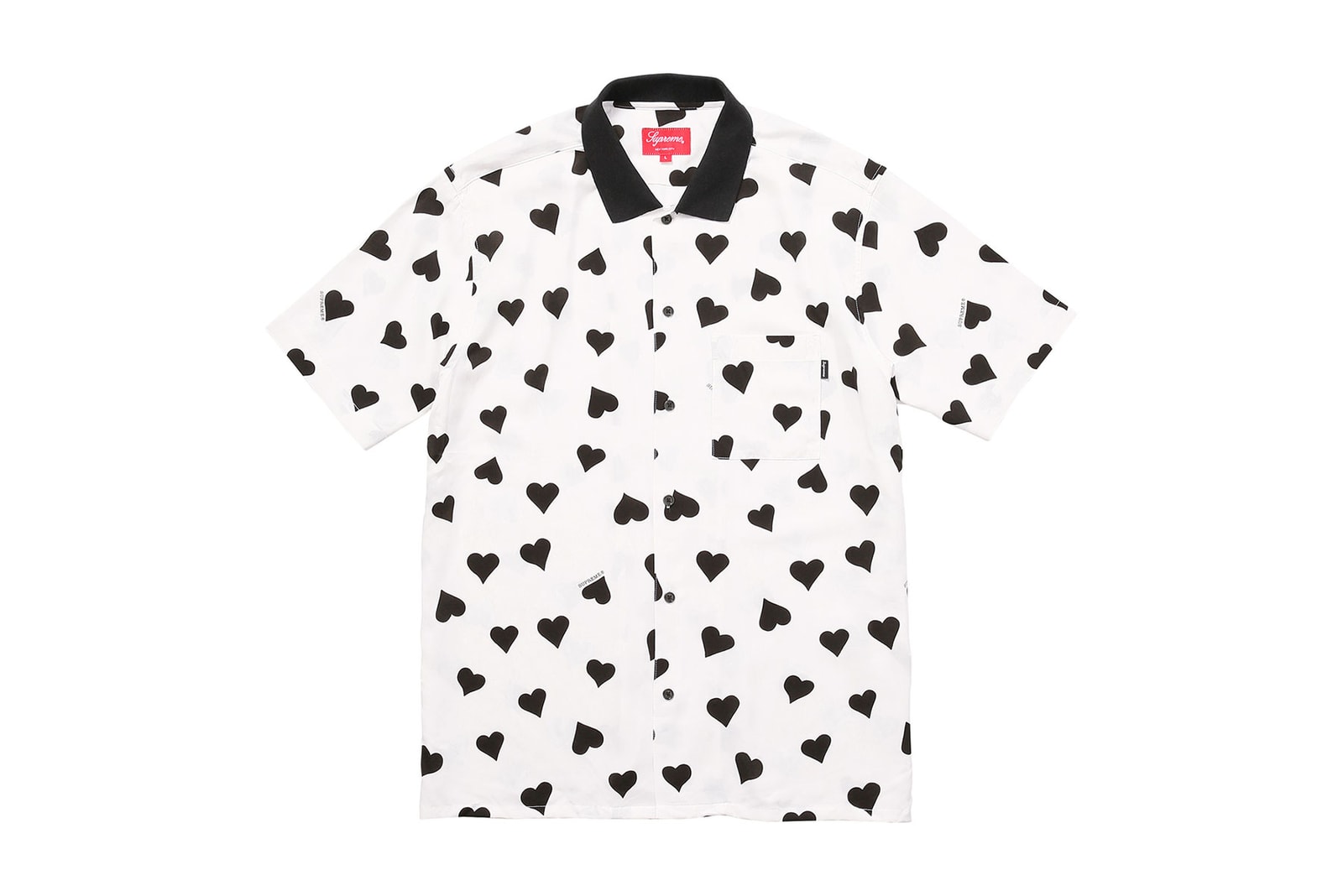 10 of 18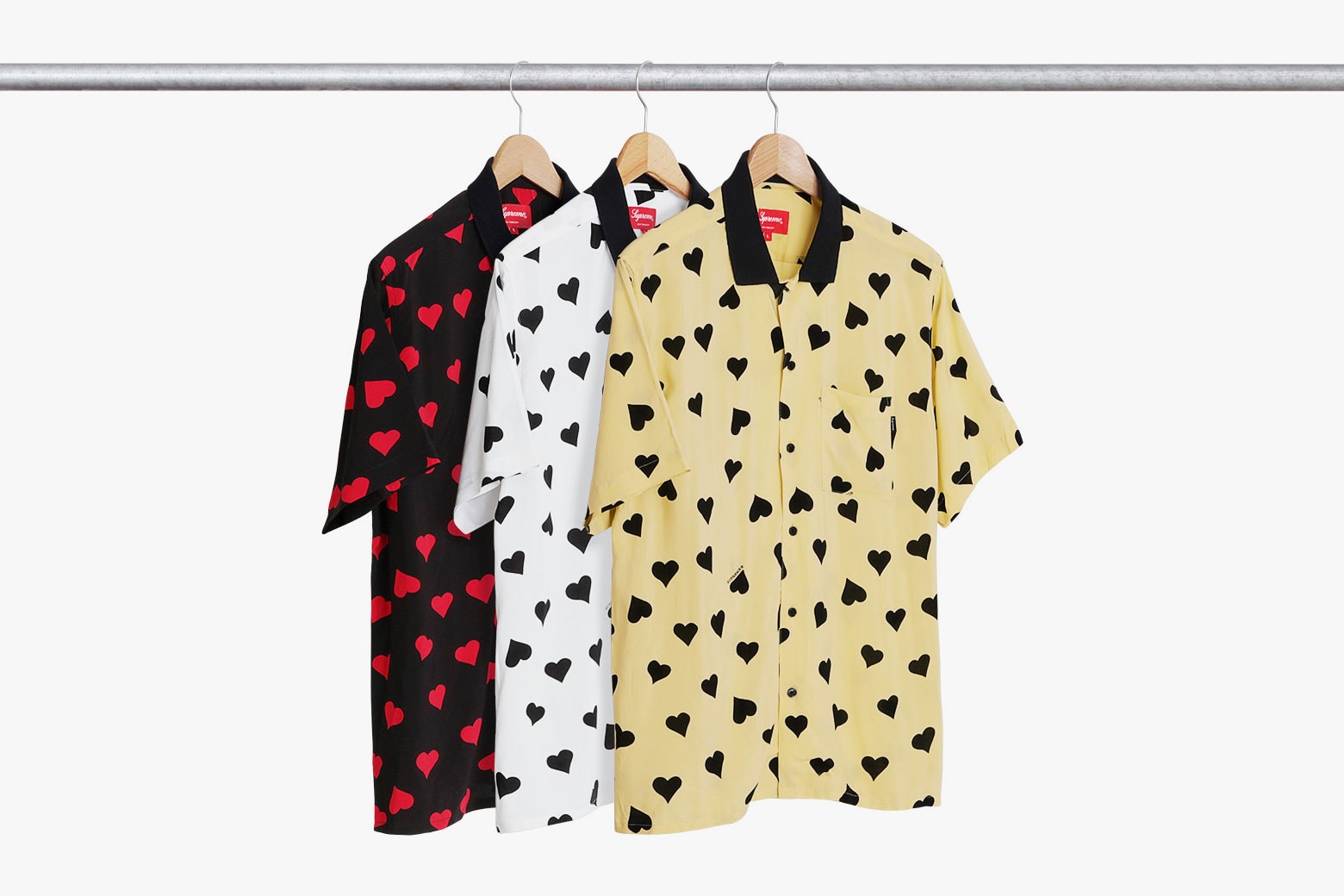 11 of 18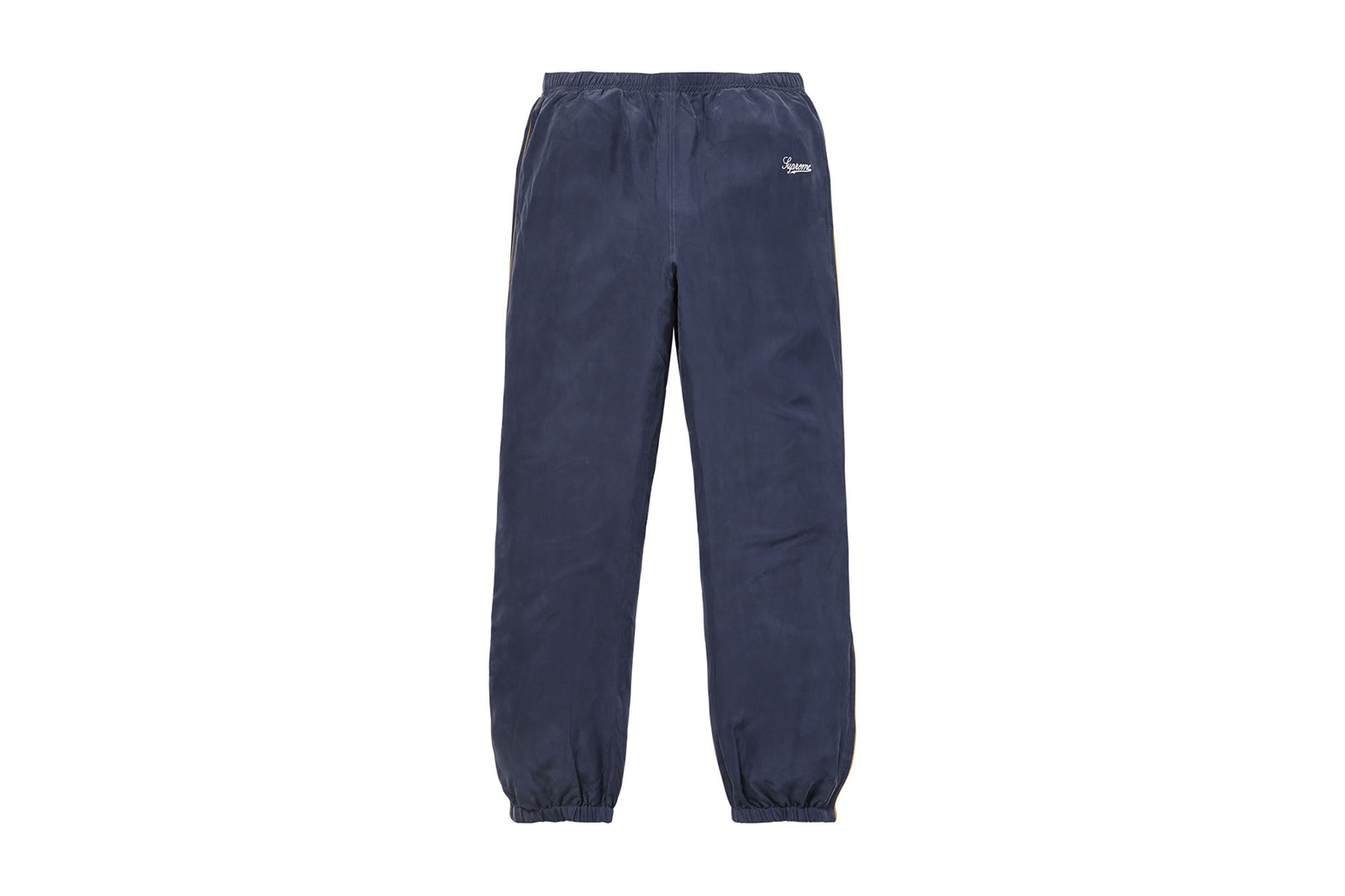 12 of 18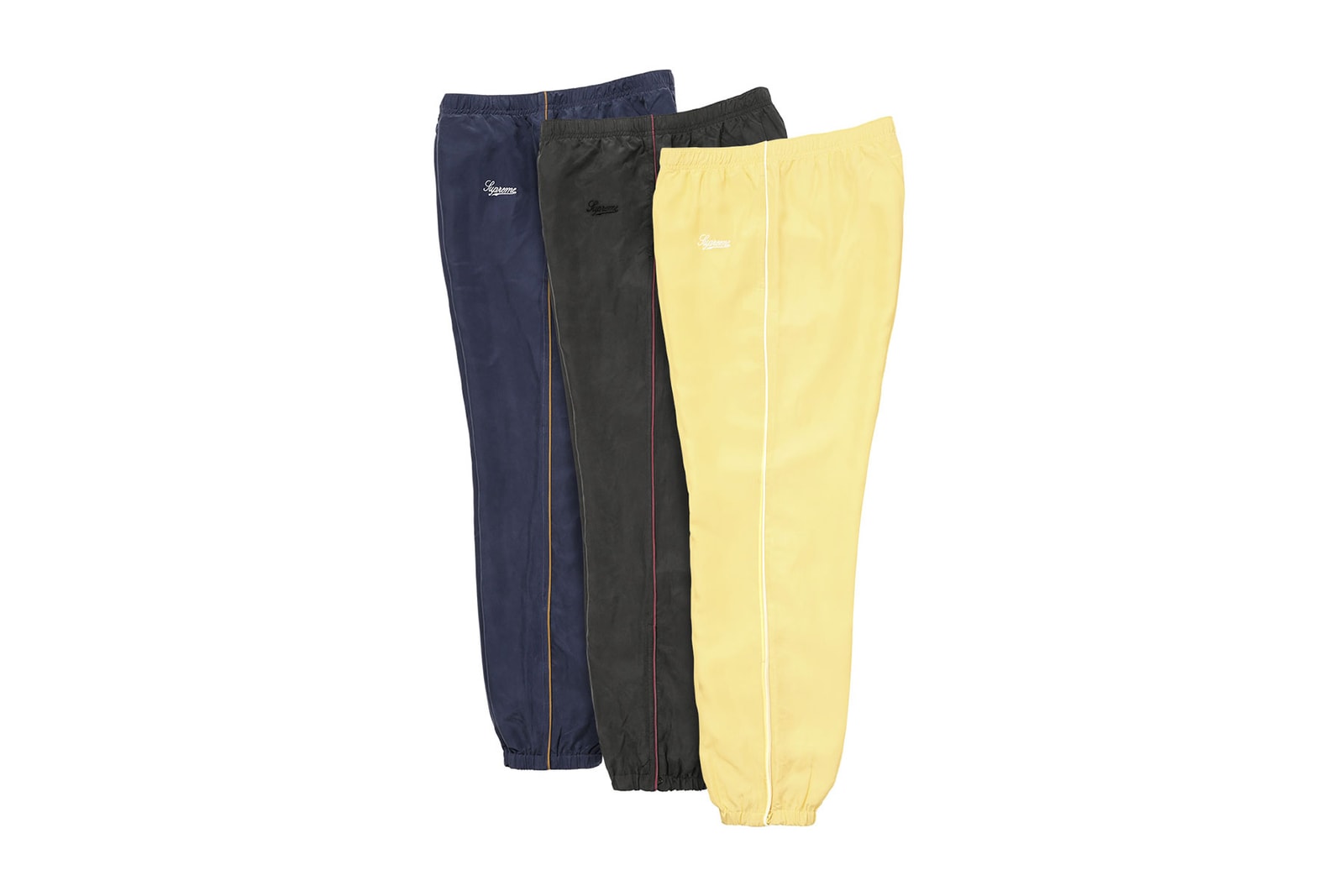 13 of 18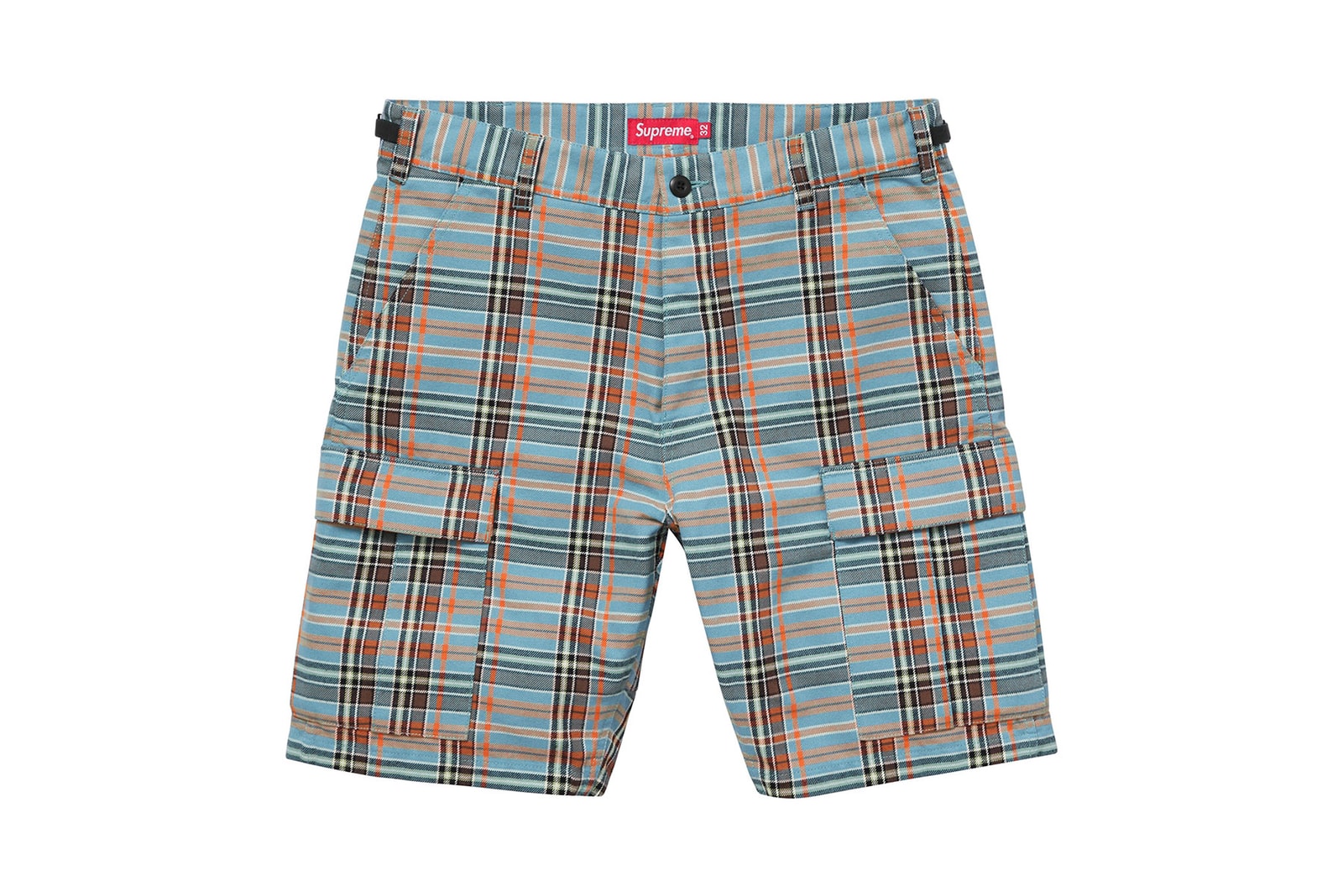 14 of 18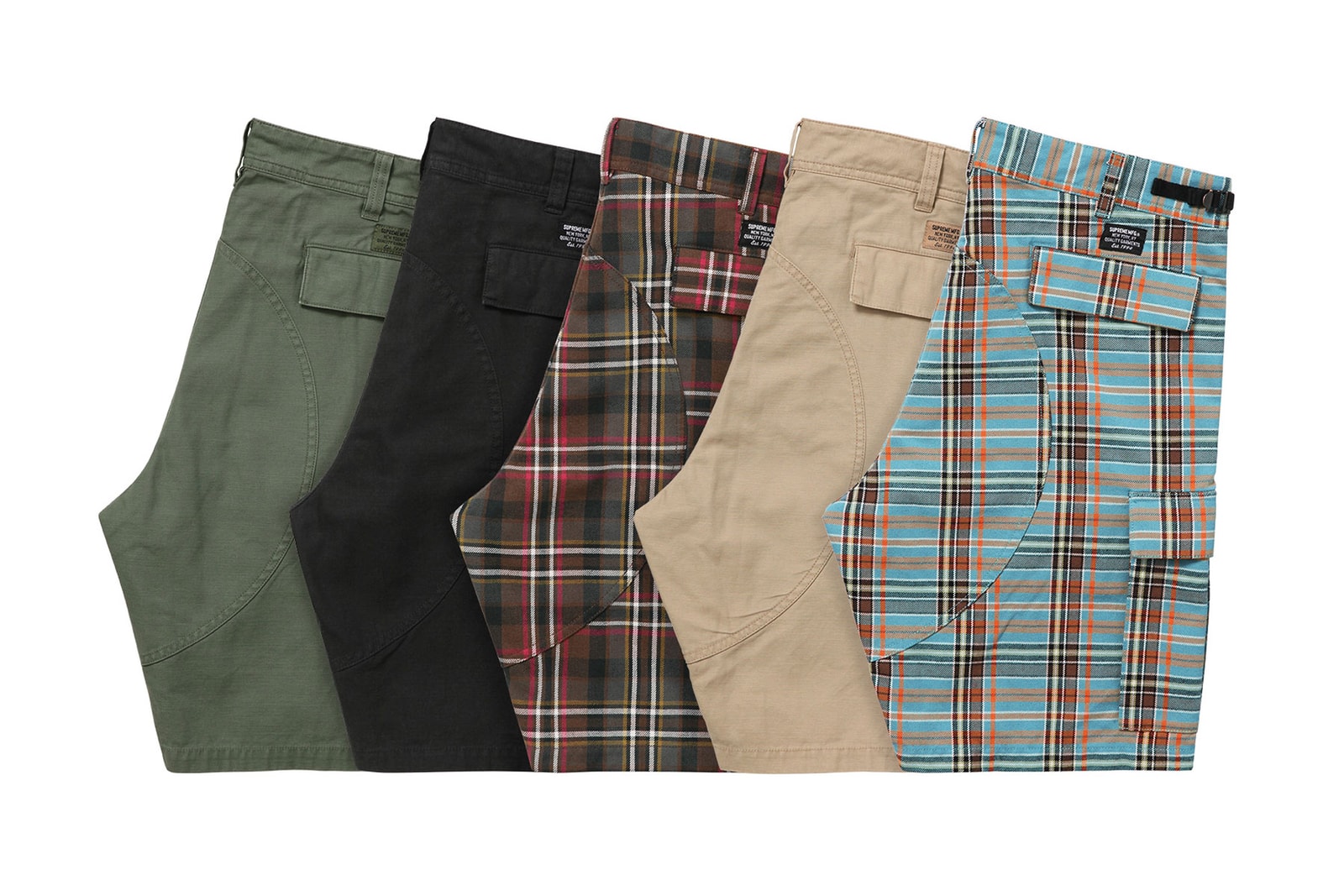 15 of 18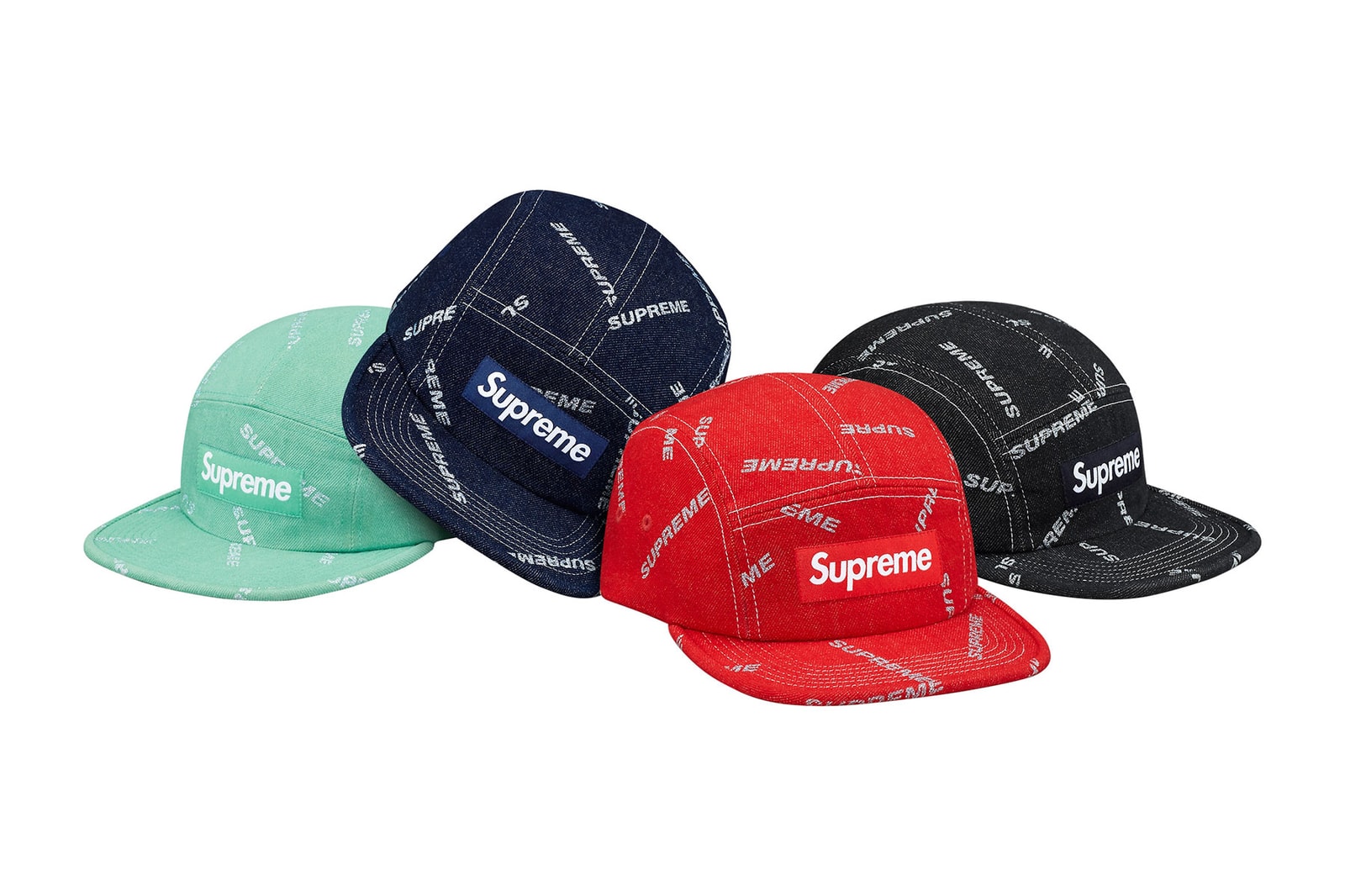 16 of 18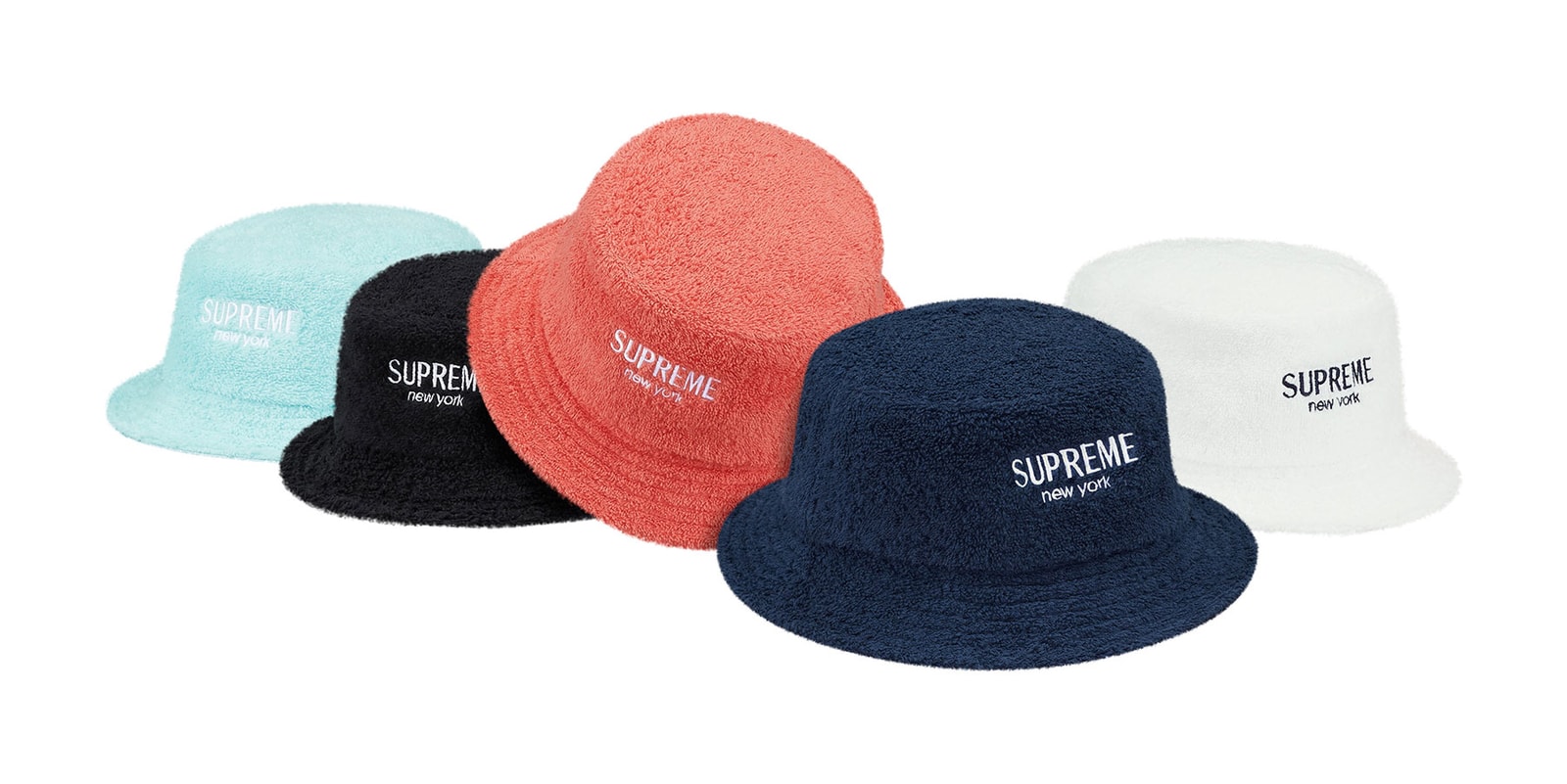 17 of 18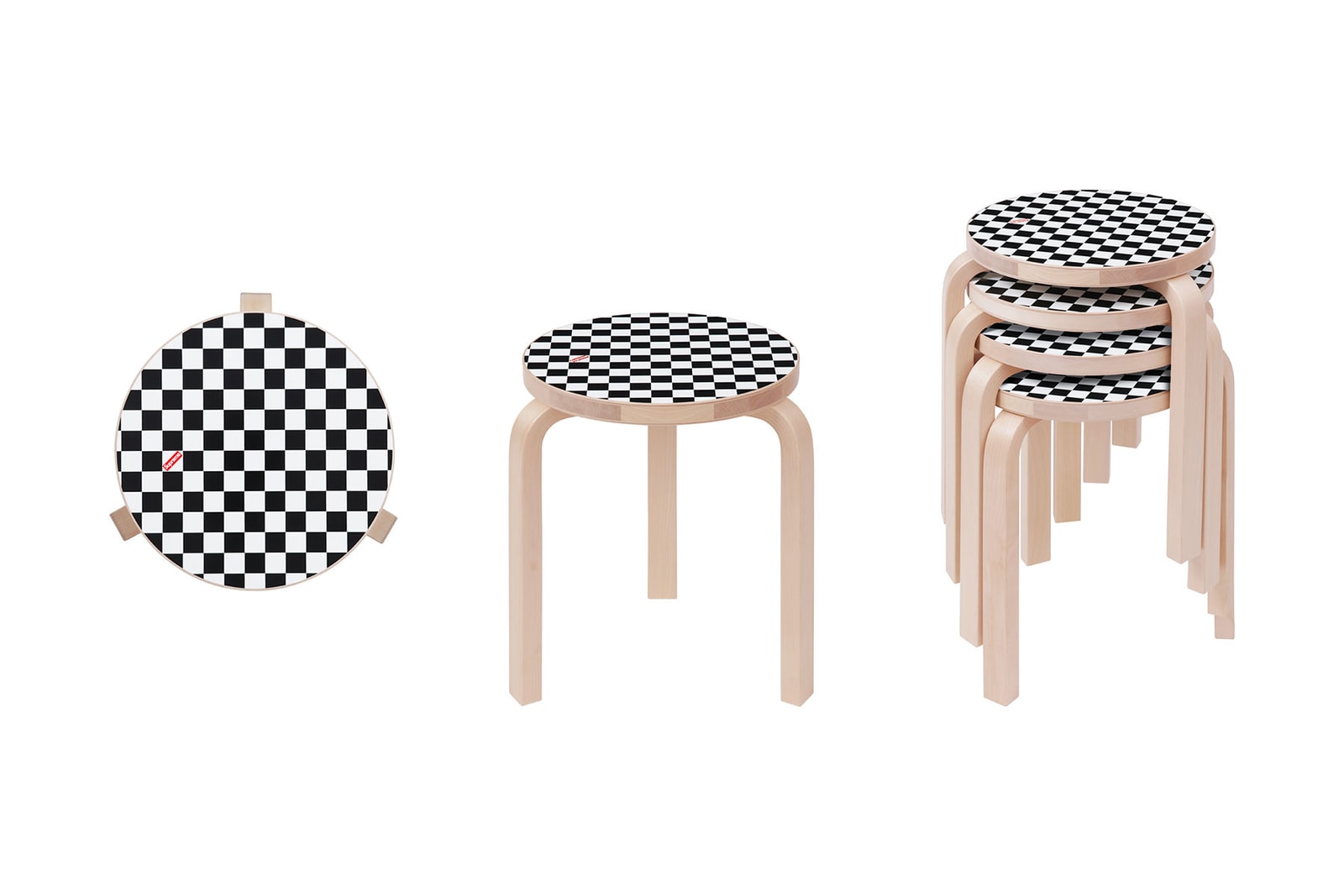 18 of 18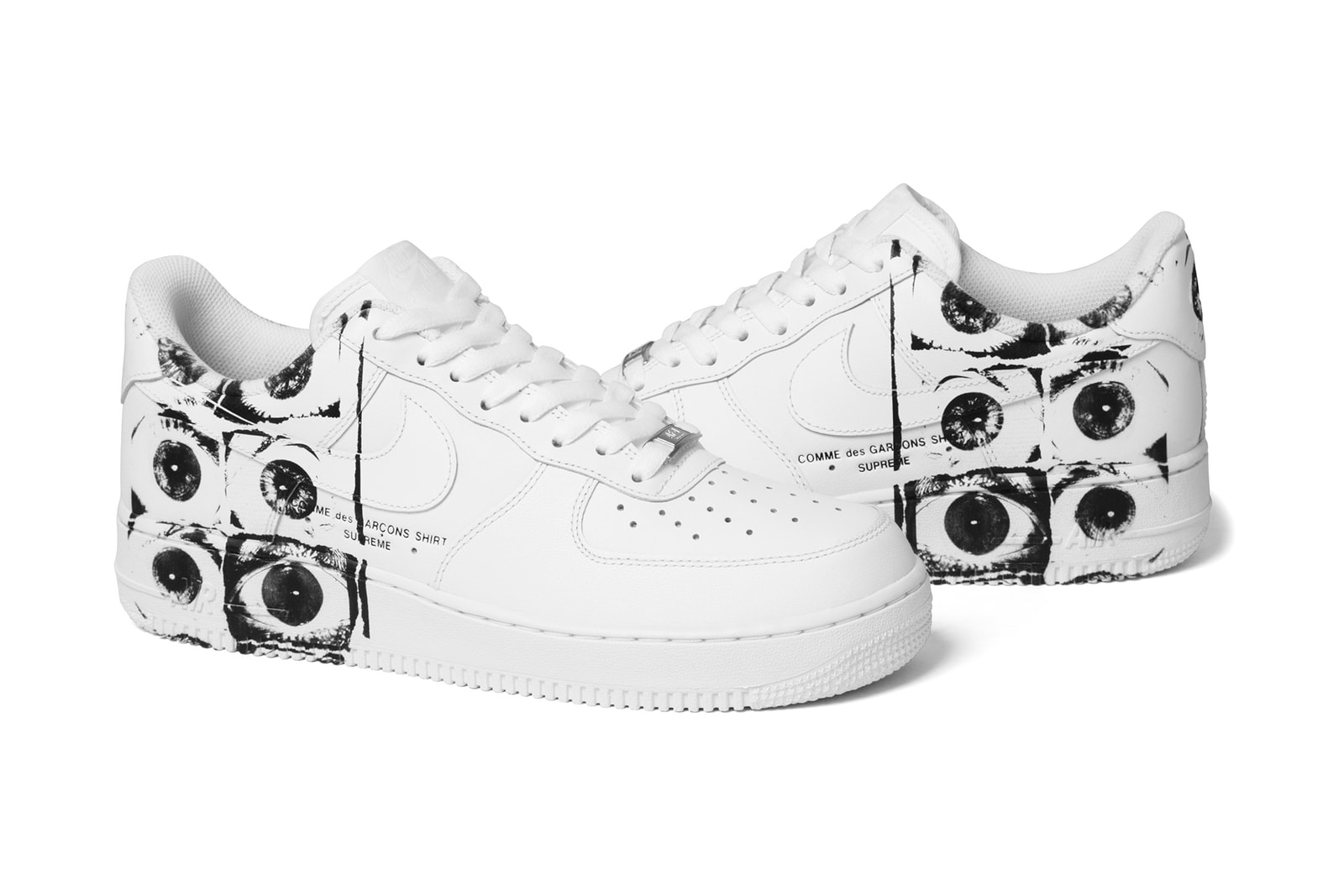 Once again, thanks to Instagram account @supreme_hustle, we get a look ahead at what offerings Supreme will be dropping. The lineup comprises of items such as jackets, shirts, legwear and your usual headwear. However, fans will also be in for a surprise with the Vampirella collab, as well as the Artek Aalto stool. Finally, the brand's collaboration with Nike and COMME des GARÇONS SHIRT will also be releasing but only at Supreme's online stores in the US and EU. The rest of the collection will drop as normal at Supreme NY, LA, London, Paris and online on May 18.
Gucci's MR PORTER Exclusive Capsule Collection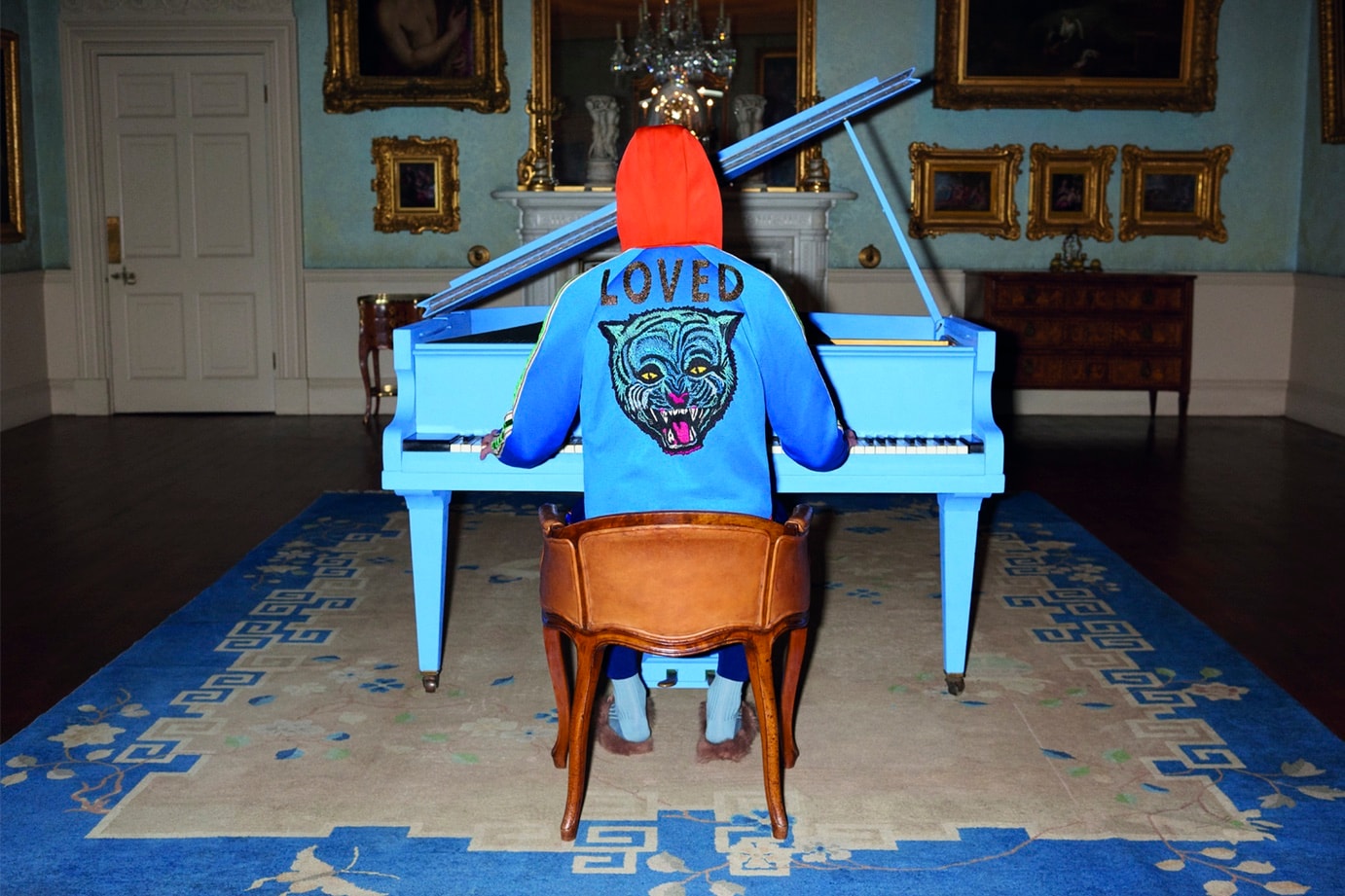 Alessandro Michele is launching Gucci's first menswear capsule collection with MR PORTER. The exclusive 43-piece collection will combine MR PORTER and Gucci's design cues to create a unique selection of garments. The majority of the capsule will see Gucci's animal embroidery set upon blazers and trousers. A range of more casual pieces like T-shirts and jeans, and footwear and accessories will also be included. Each item will also feature a yellow Gucci label that will only be found on items from this capsule. Ranging from $200 USD to $3,350 USD the exclusive MR PORTER x Gucci capsule collection will be launching over at MR PORTER's site on May 18.
Nintendo x
Uniqlo

UT Grand Prix 2017 Collection

1 of 8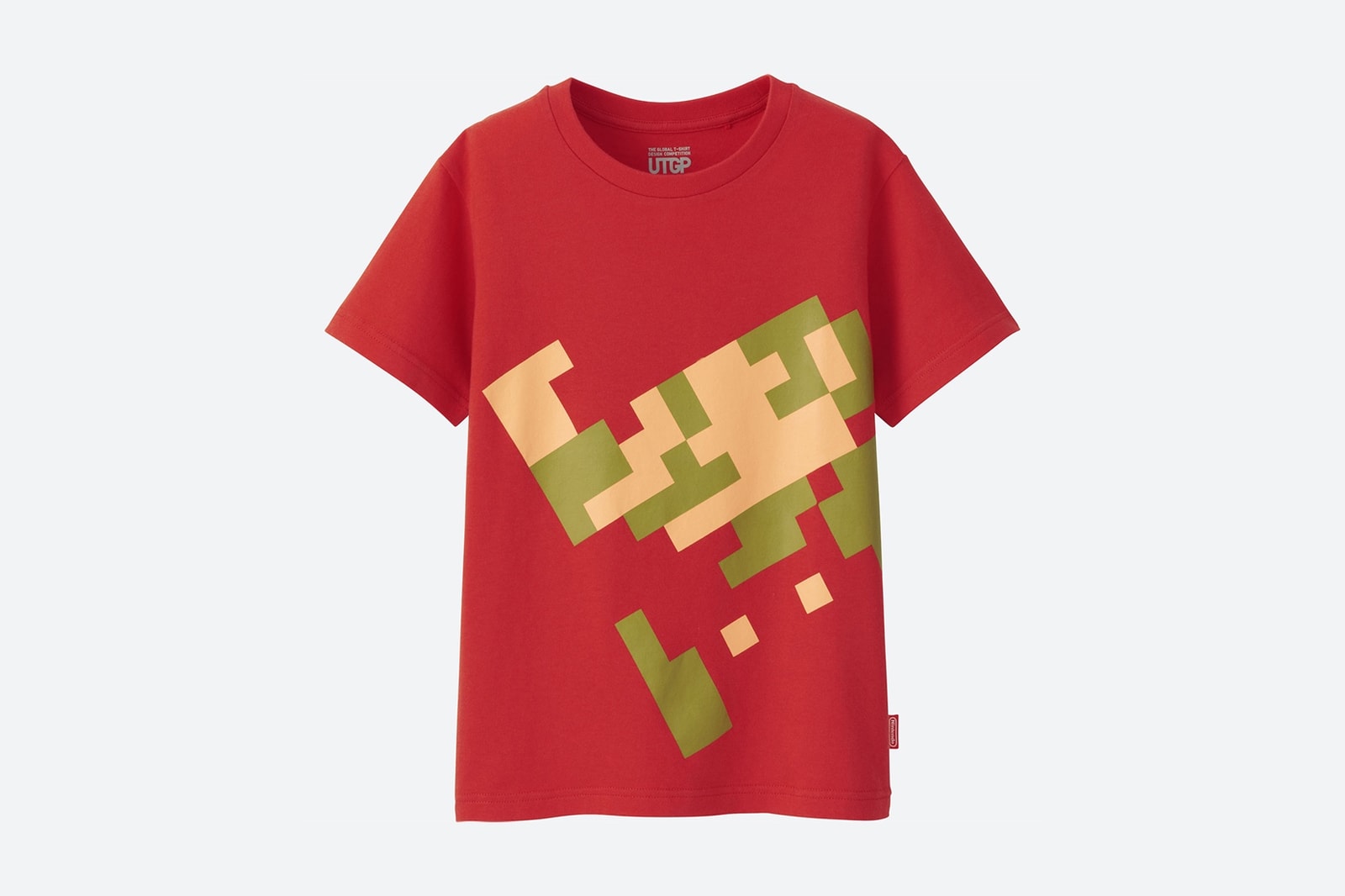 2 of 8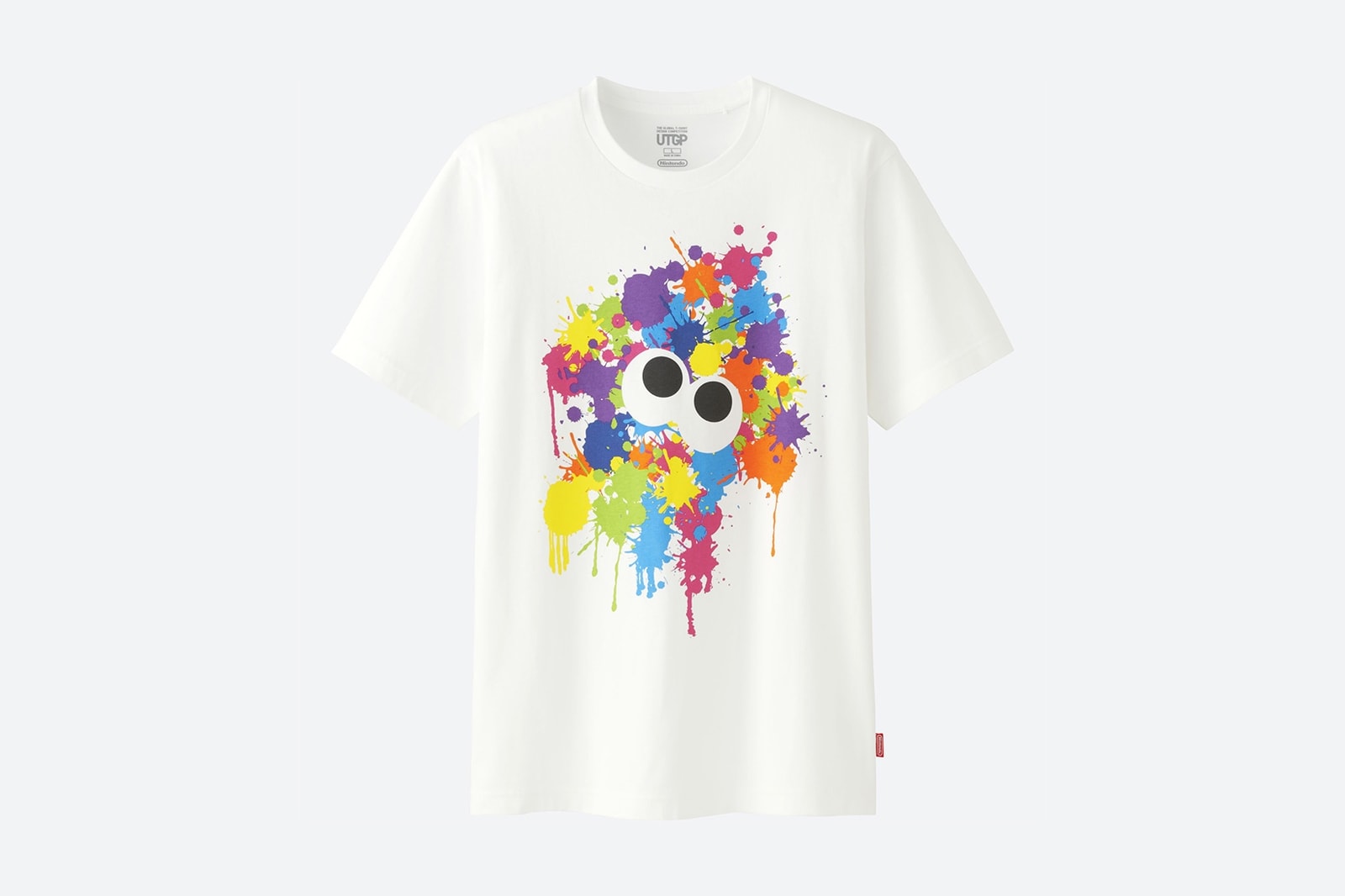 3 of 8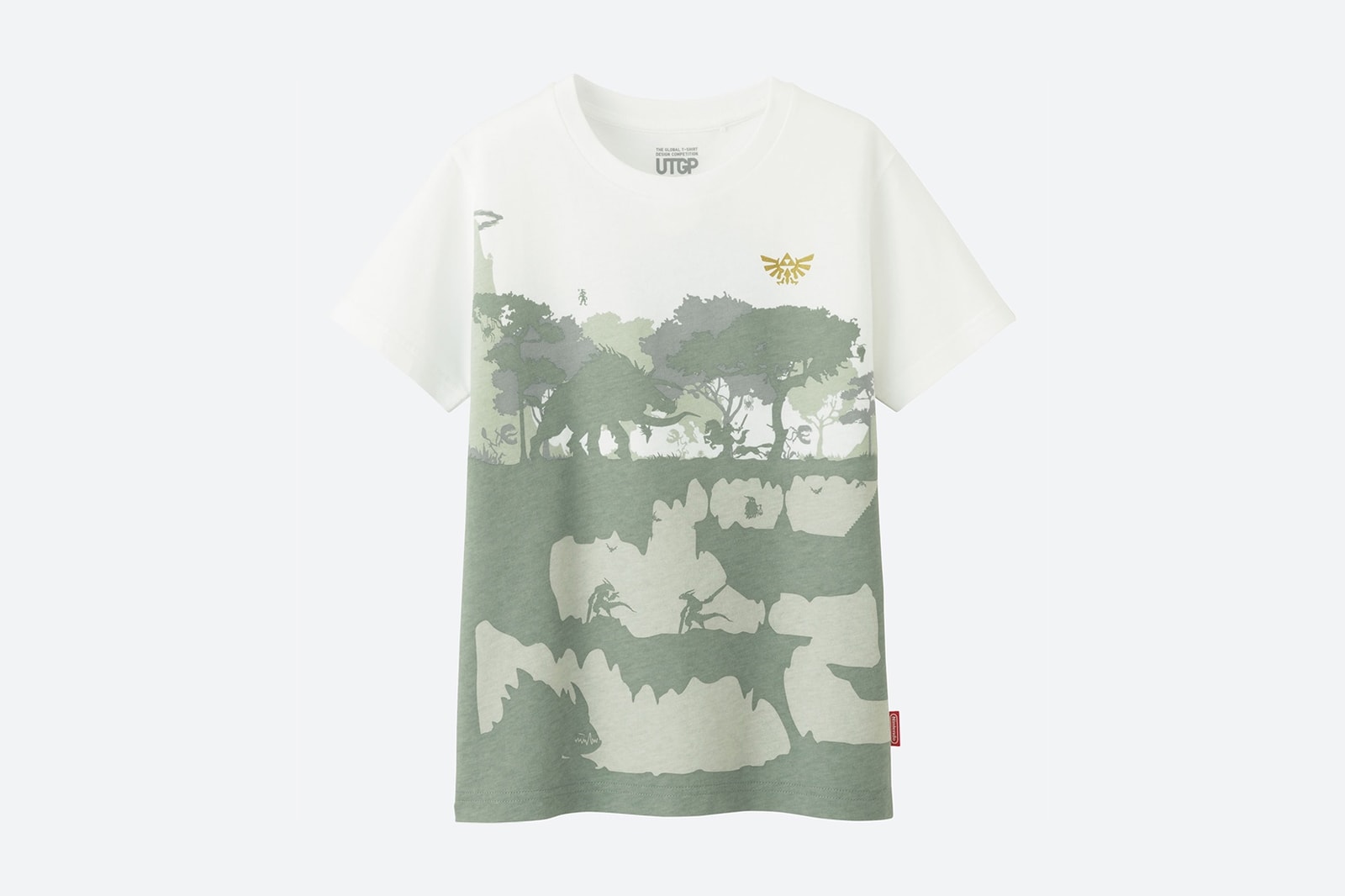 4 of 8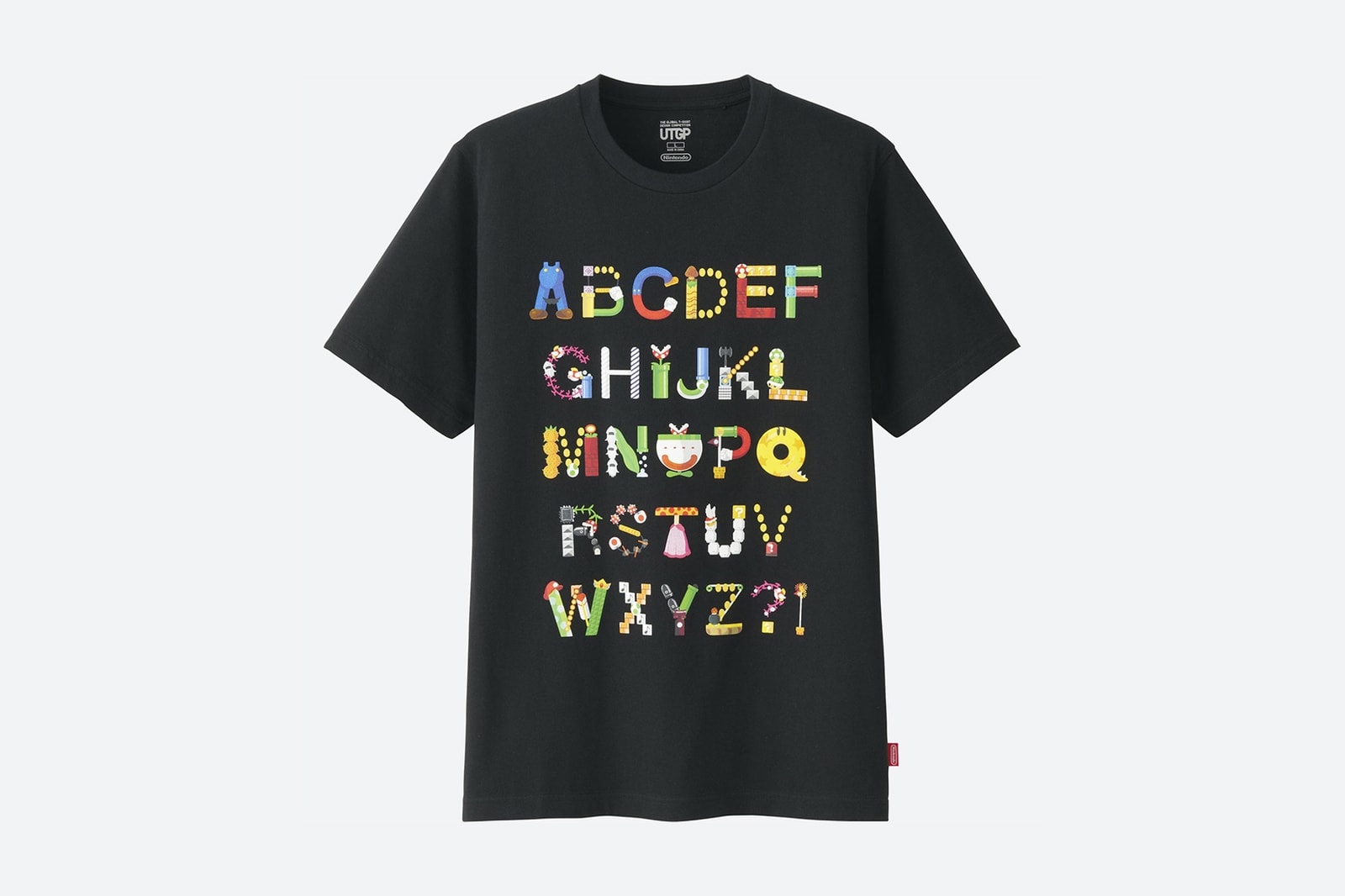 5 of 8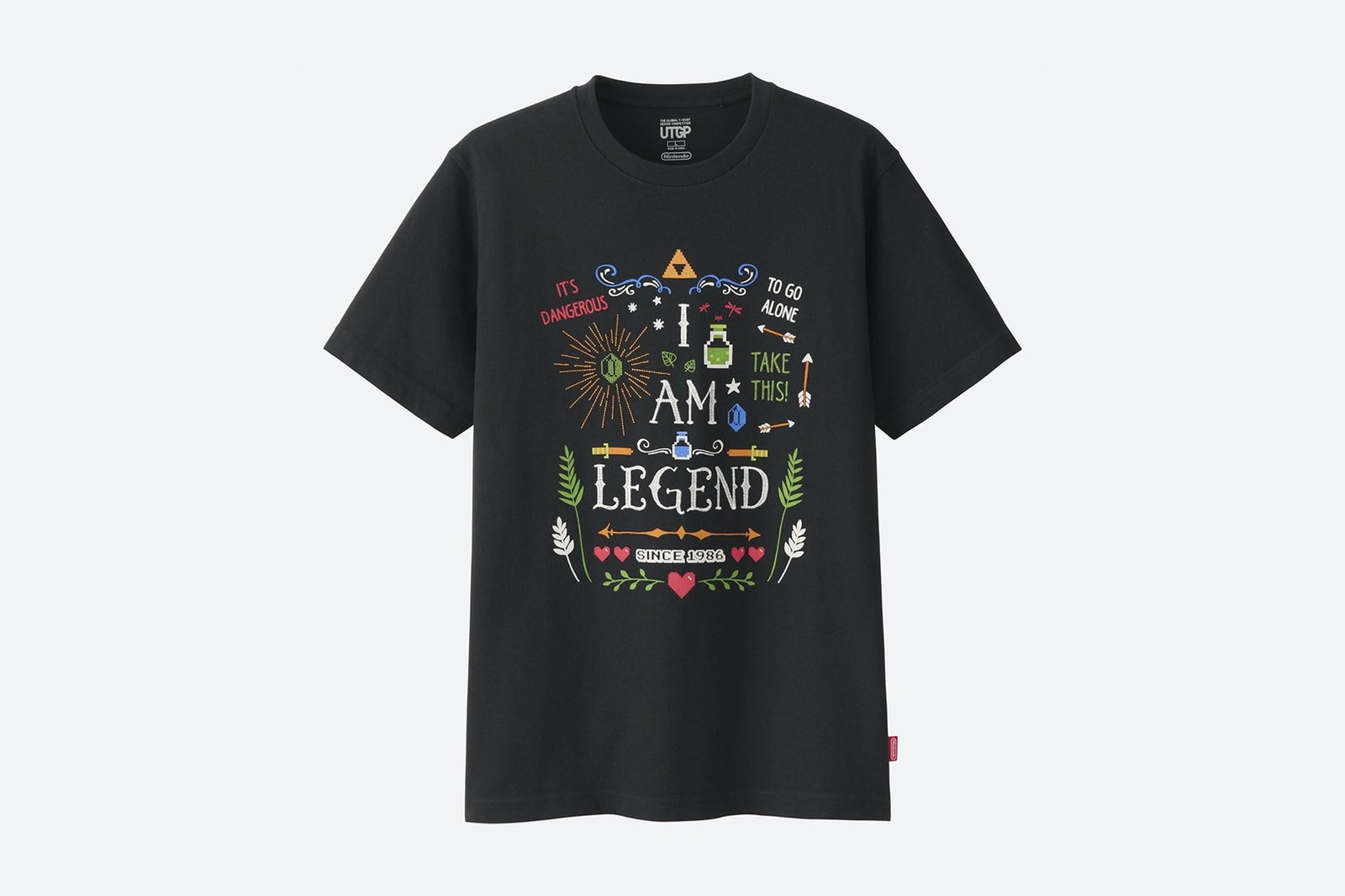 6 of 8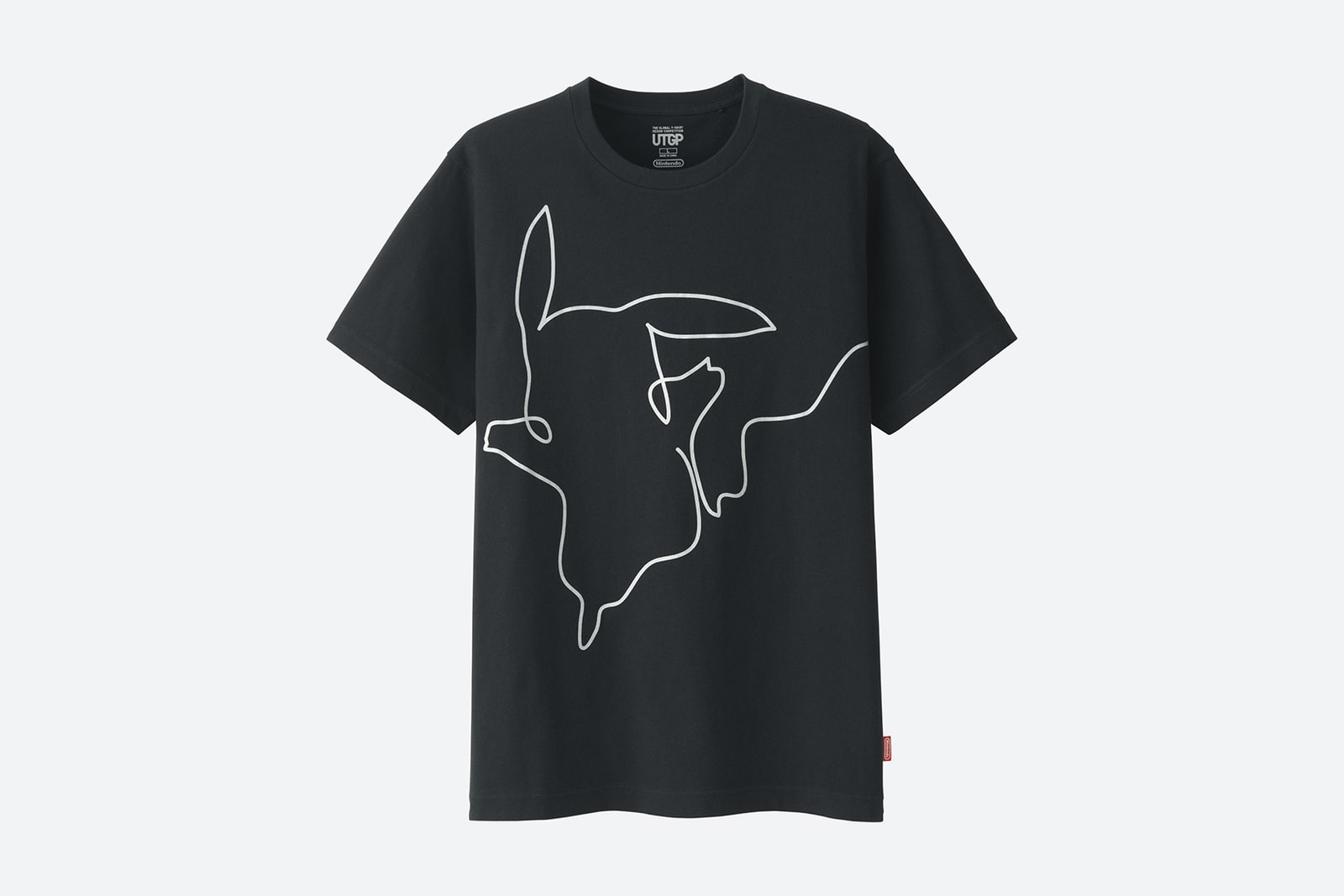 7 of 8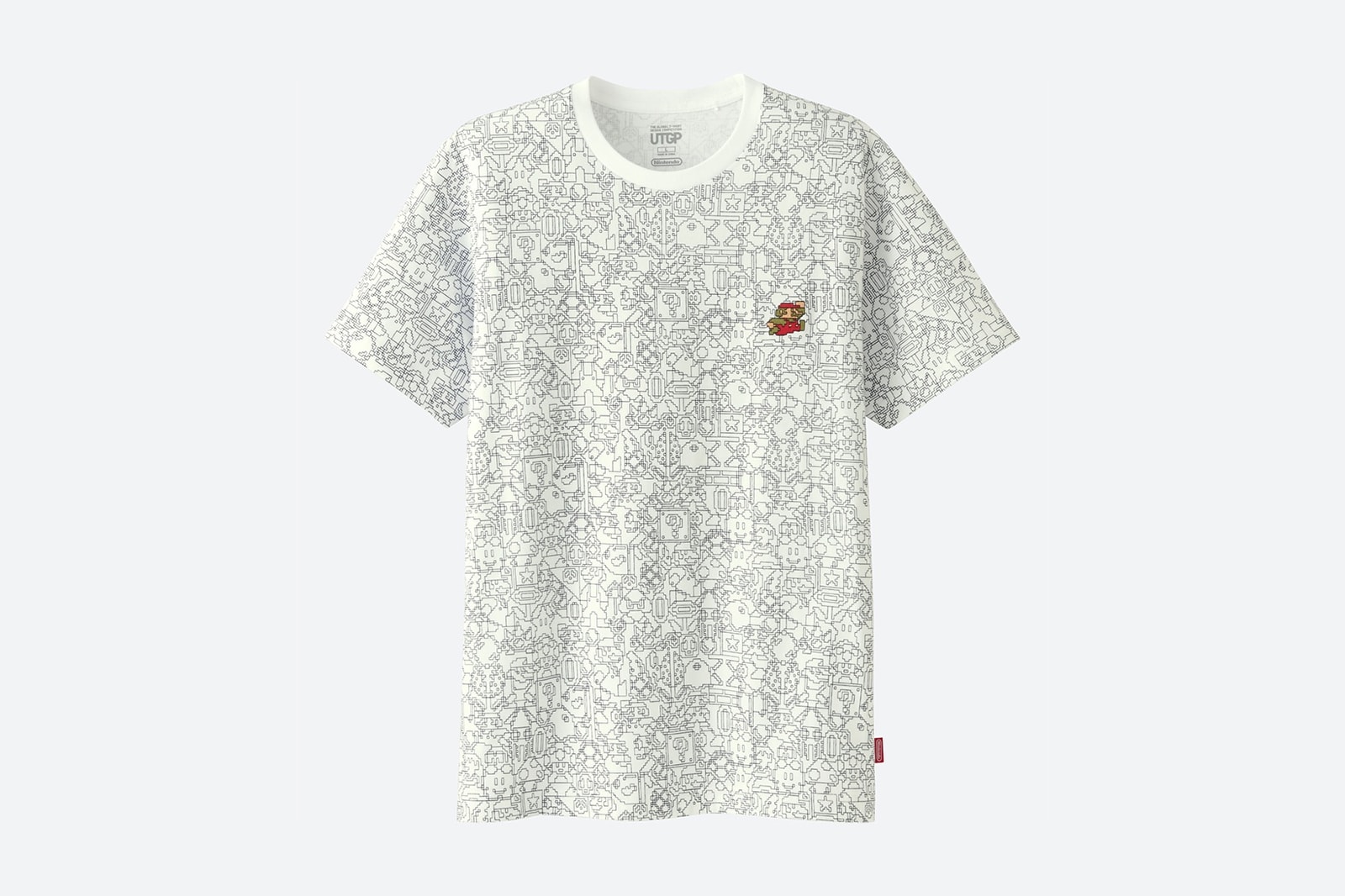 8 of 8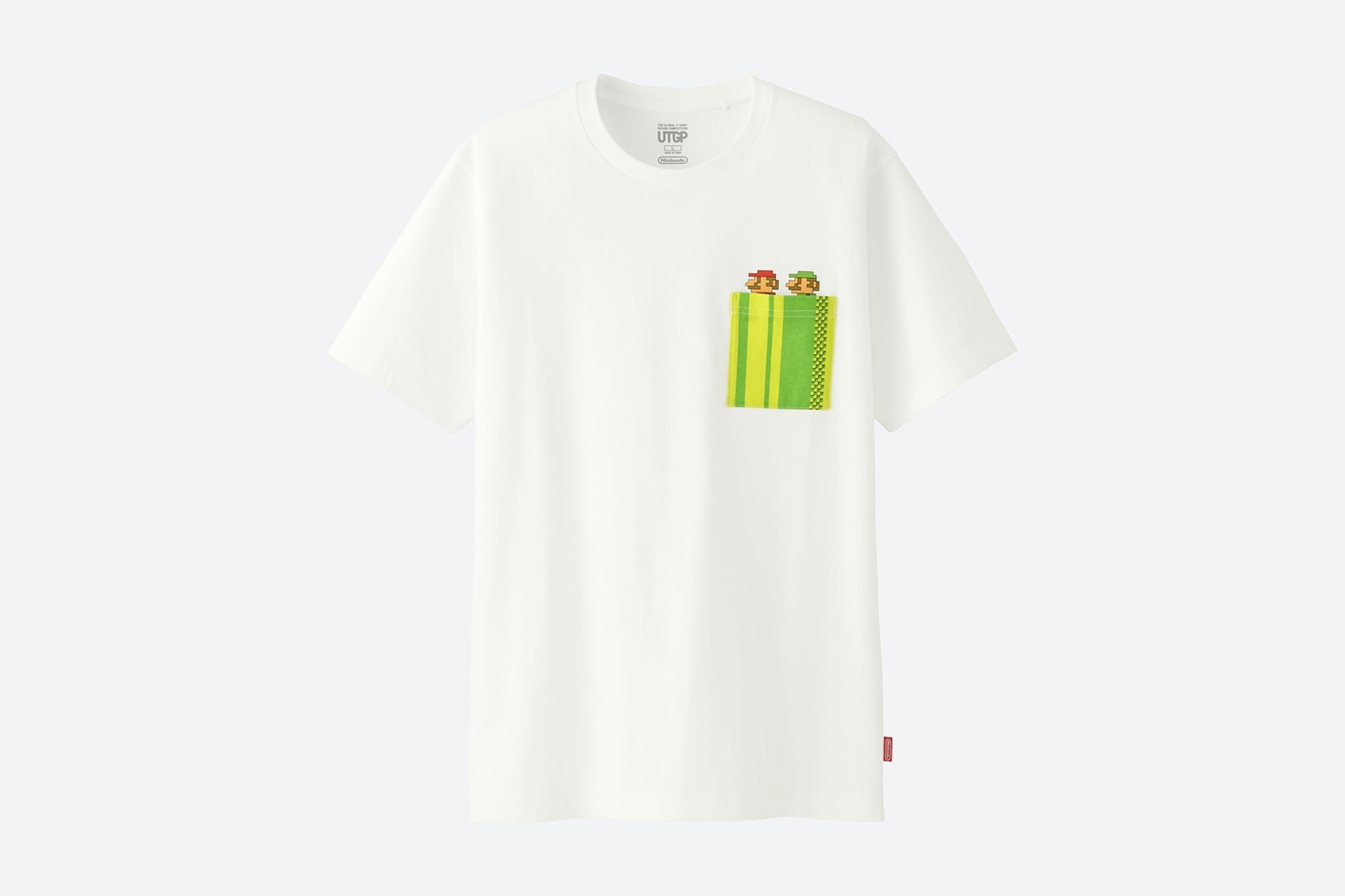 For this year's UT Grand Prix contest Japanese fast fashion giants Uniqlo teamed up with Nintendo. Out of a whopping 16,000 entries, only 25 designs were chosen to be graphically-immortalised as part of this year's collection. Designed by fans from across the globe, Nintendo favorites include the likes of Super Mario Bros., The Legend of Zelda, Donkey Kong, Animal Crossing, Star Fox, Kirby, Splatoon and Pokémon. The grand prize went to Japan's own Takashi Kawazoe, which included $10,000 USD and a Nintendo Switch console signed by none other than Shigeru Miyamoto himself. The Nintendo x Uniqlo UT Grand Prix 2017 collection drops on May 19 with prices set at $9.90 USD for kids and $14.90 USD for men's and women's tees.
Palace 2017 Summer Collection Drop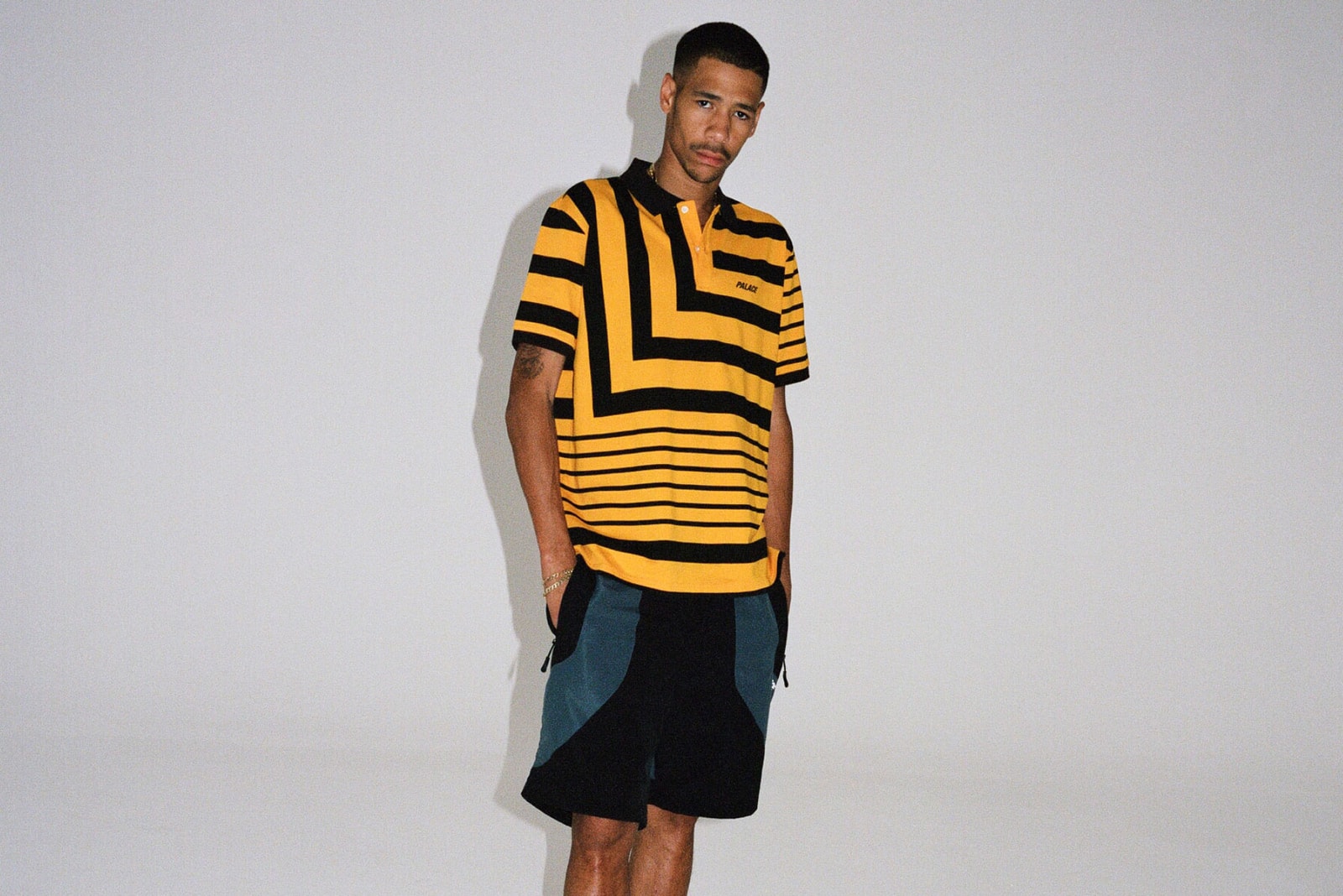 Thanks to Instagram account @supreme_leaks_news, we have an idea of what London-based Palace will be dropping based on what's been released already. Fans can expect a number of hooded sweaters, tops, tees and accessories adorned with tongue-in-cheek graphics. The offerings are set to release on May 19 at Palace's London and New York locations, as well as its online store.
Lee Perry x WACKO MARIA 2017 Capsule Collection
1 of 8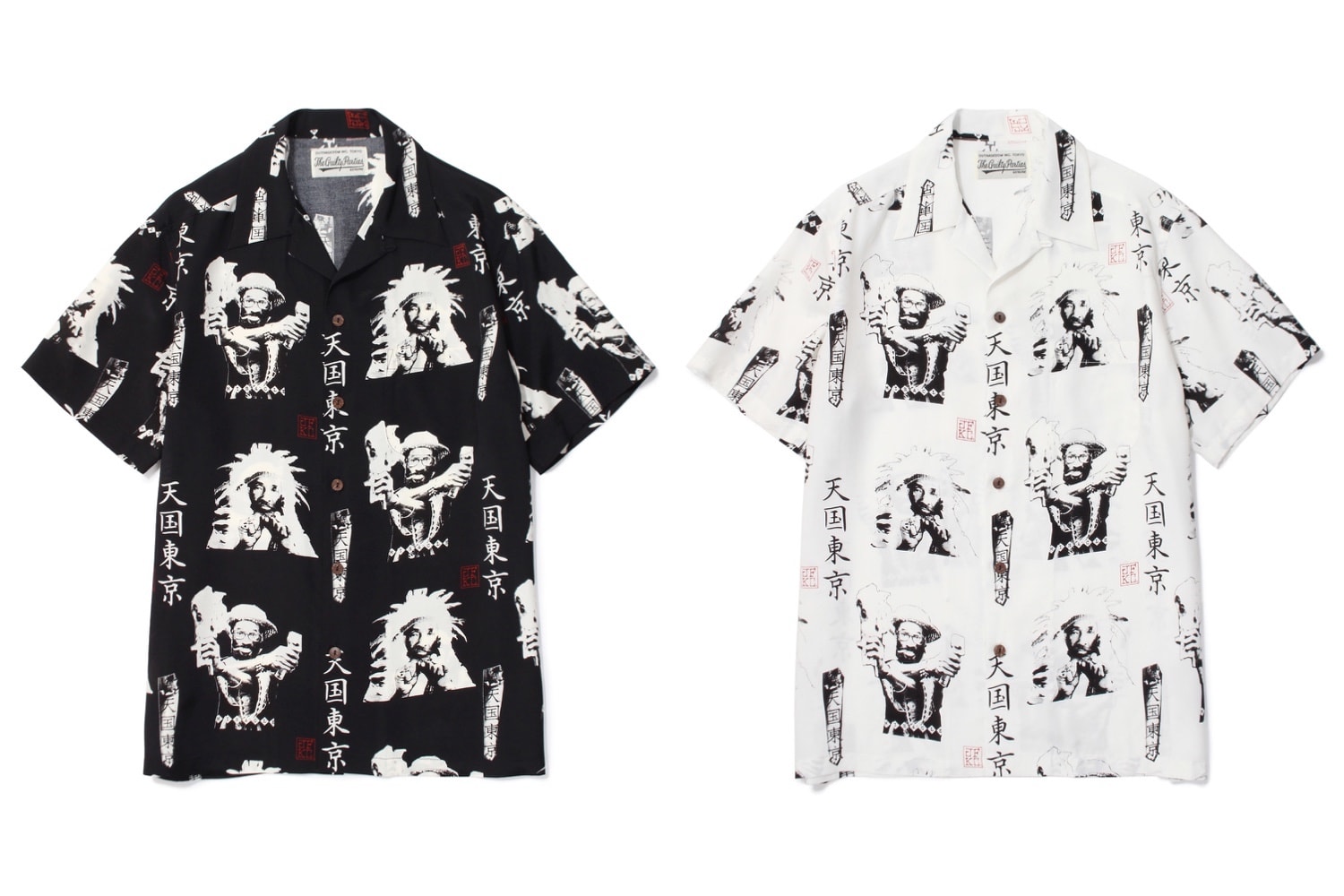 2 of 8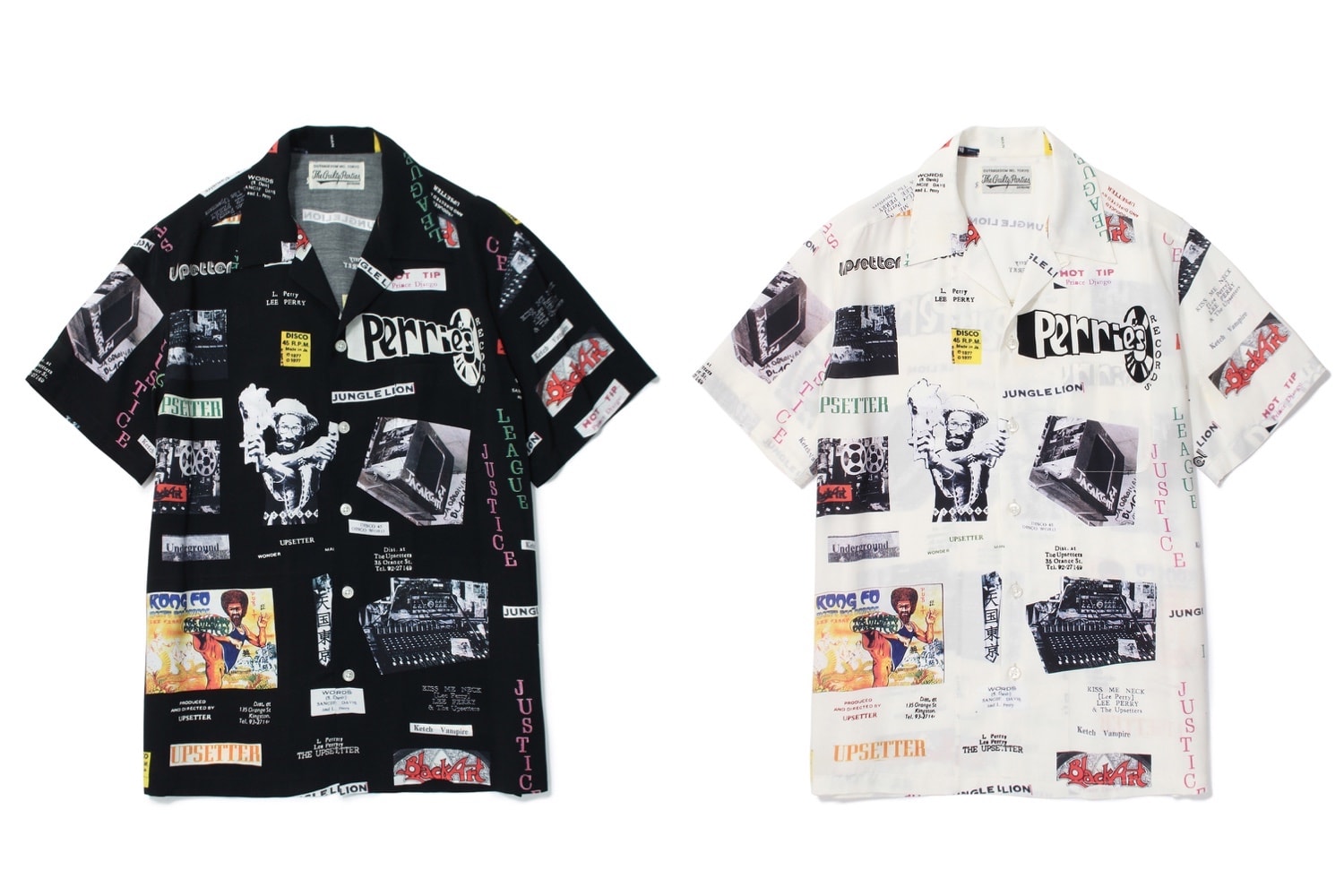 3 of 8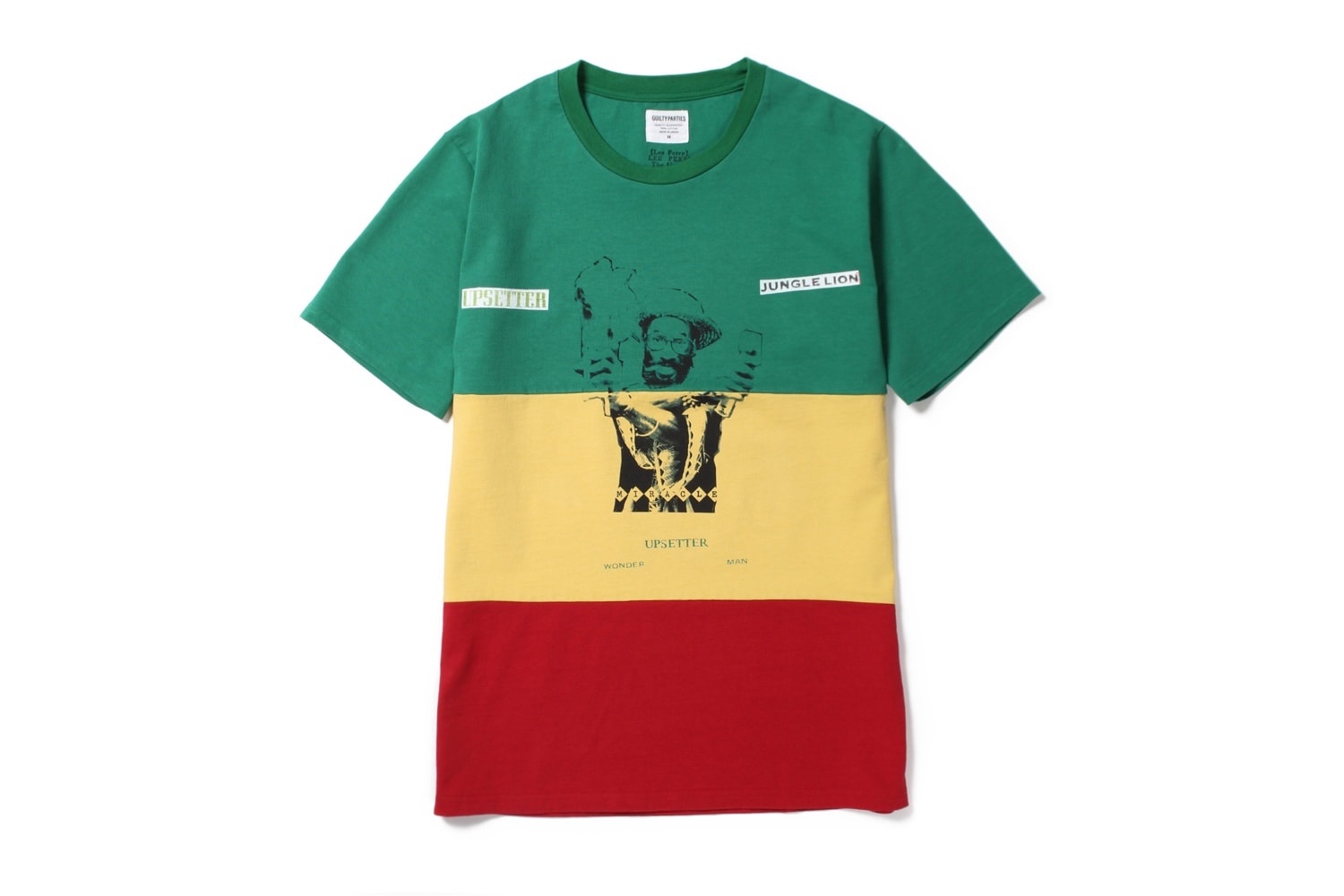 4 of 8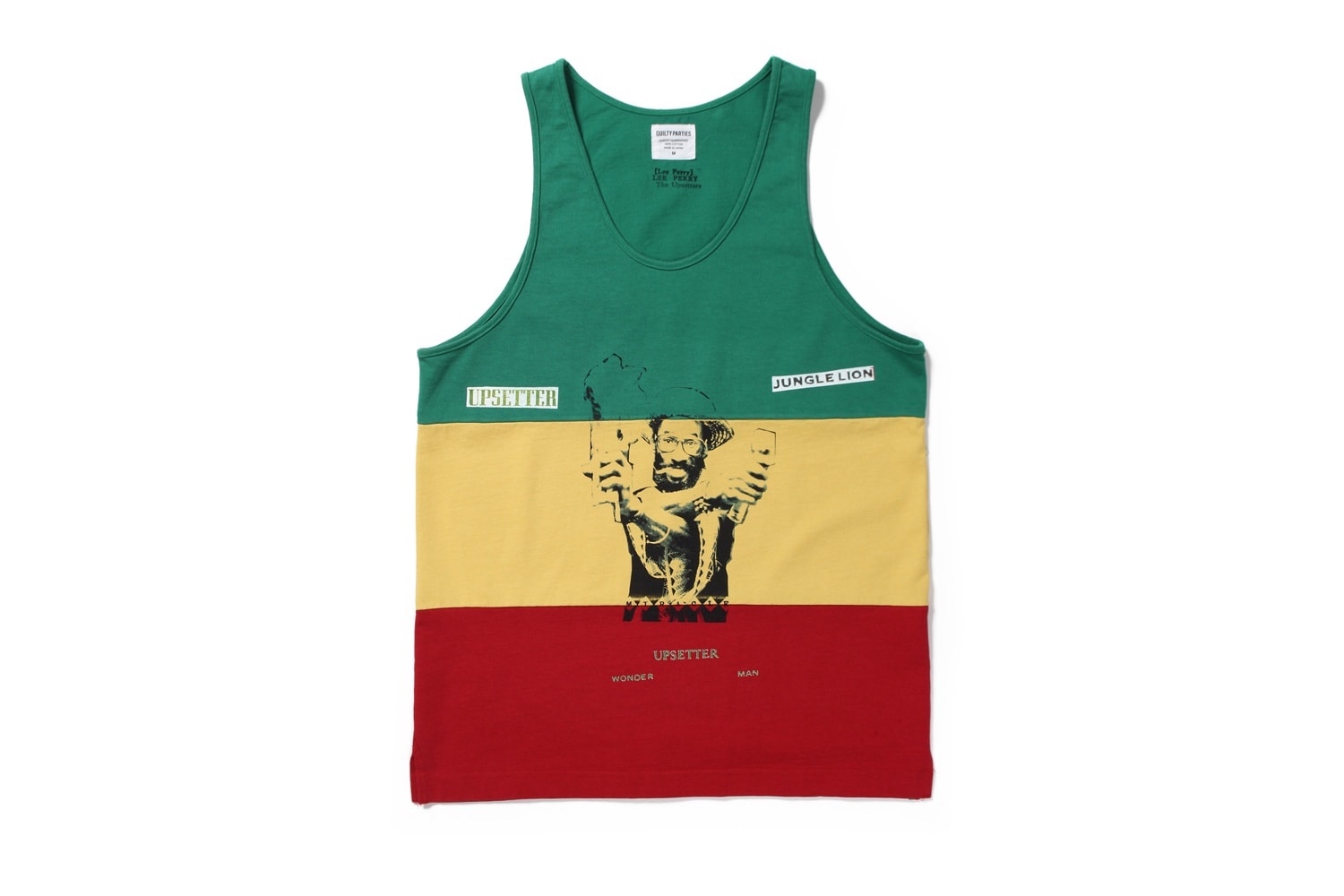 5 of 8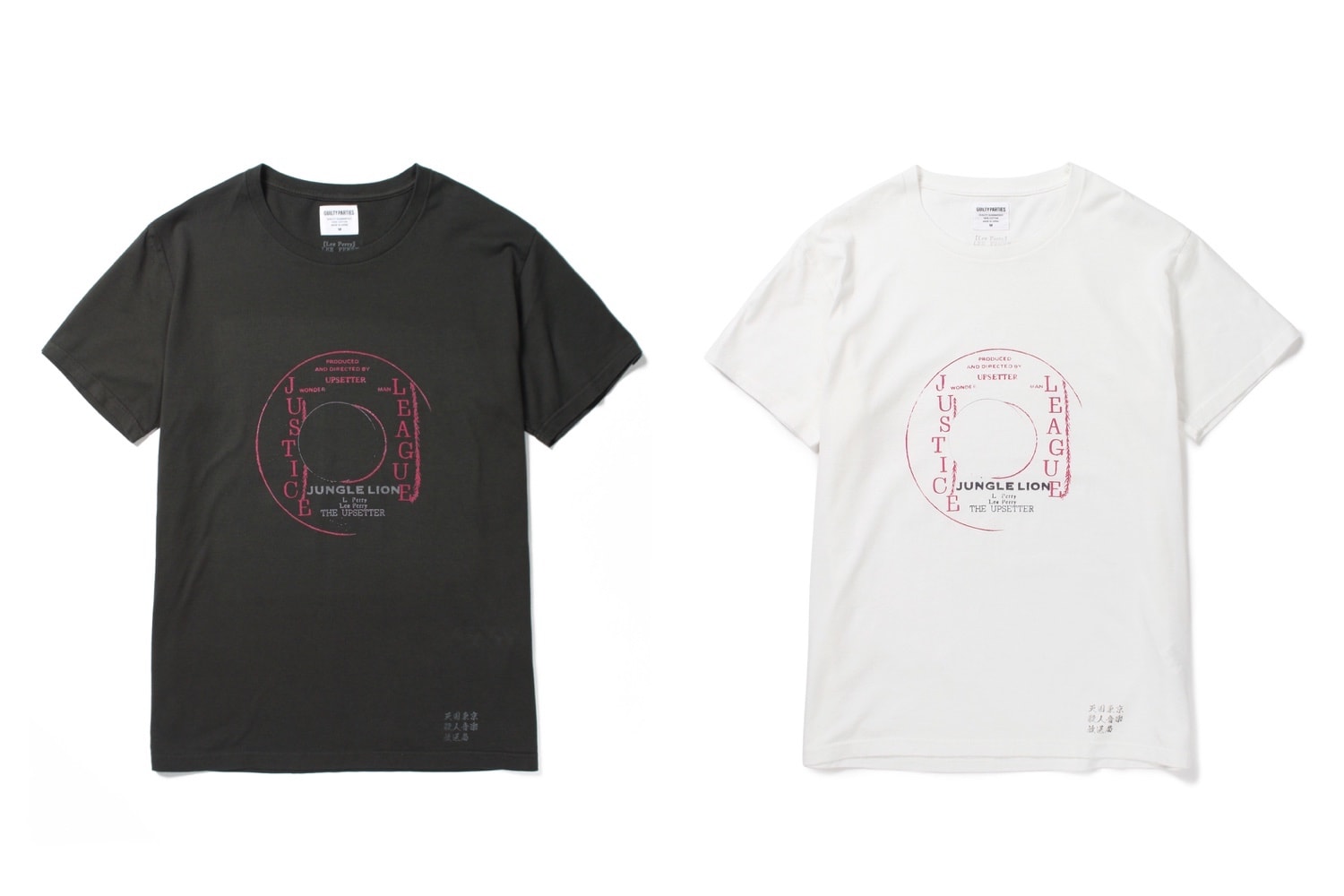 6 of 8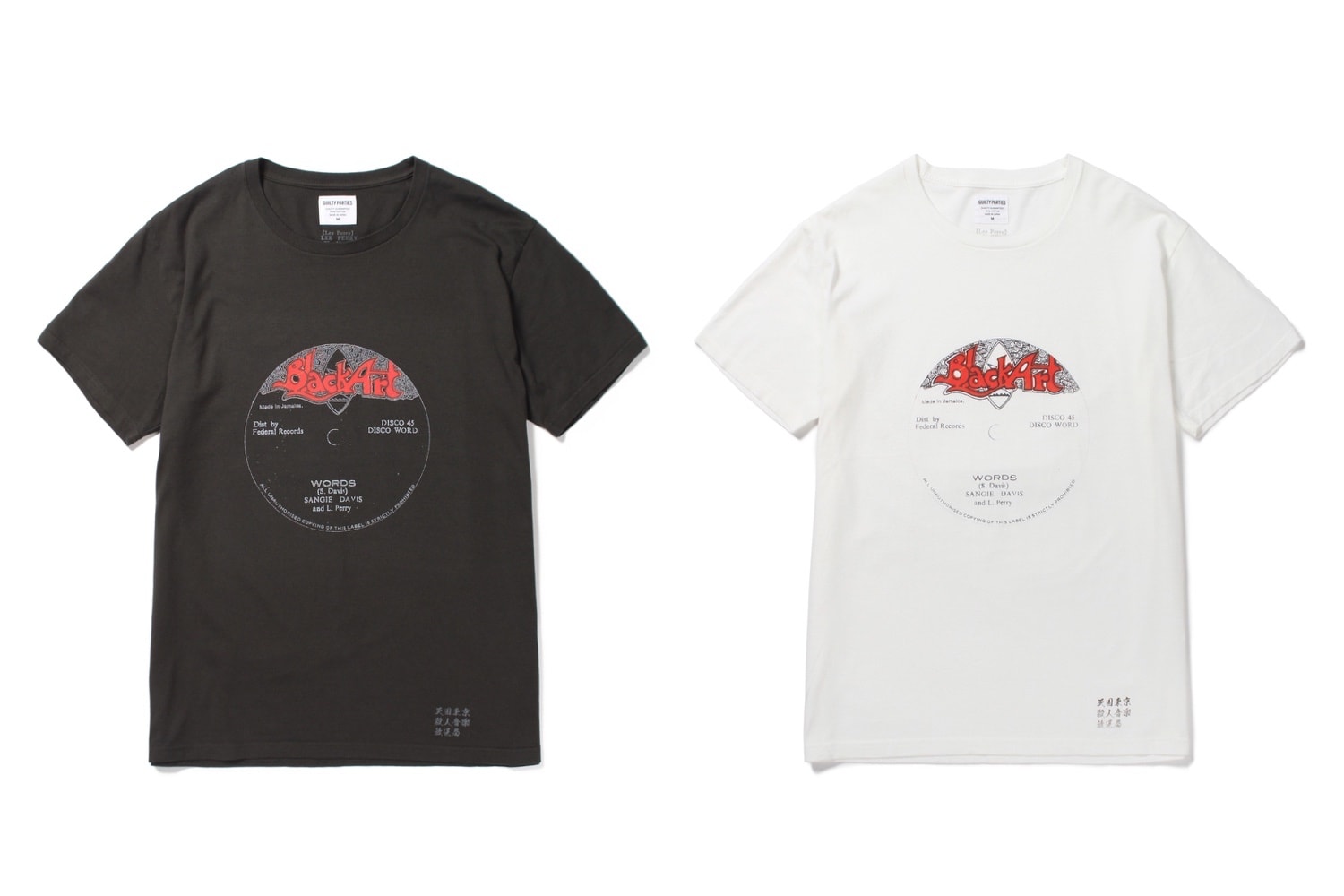 7 of 8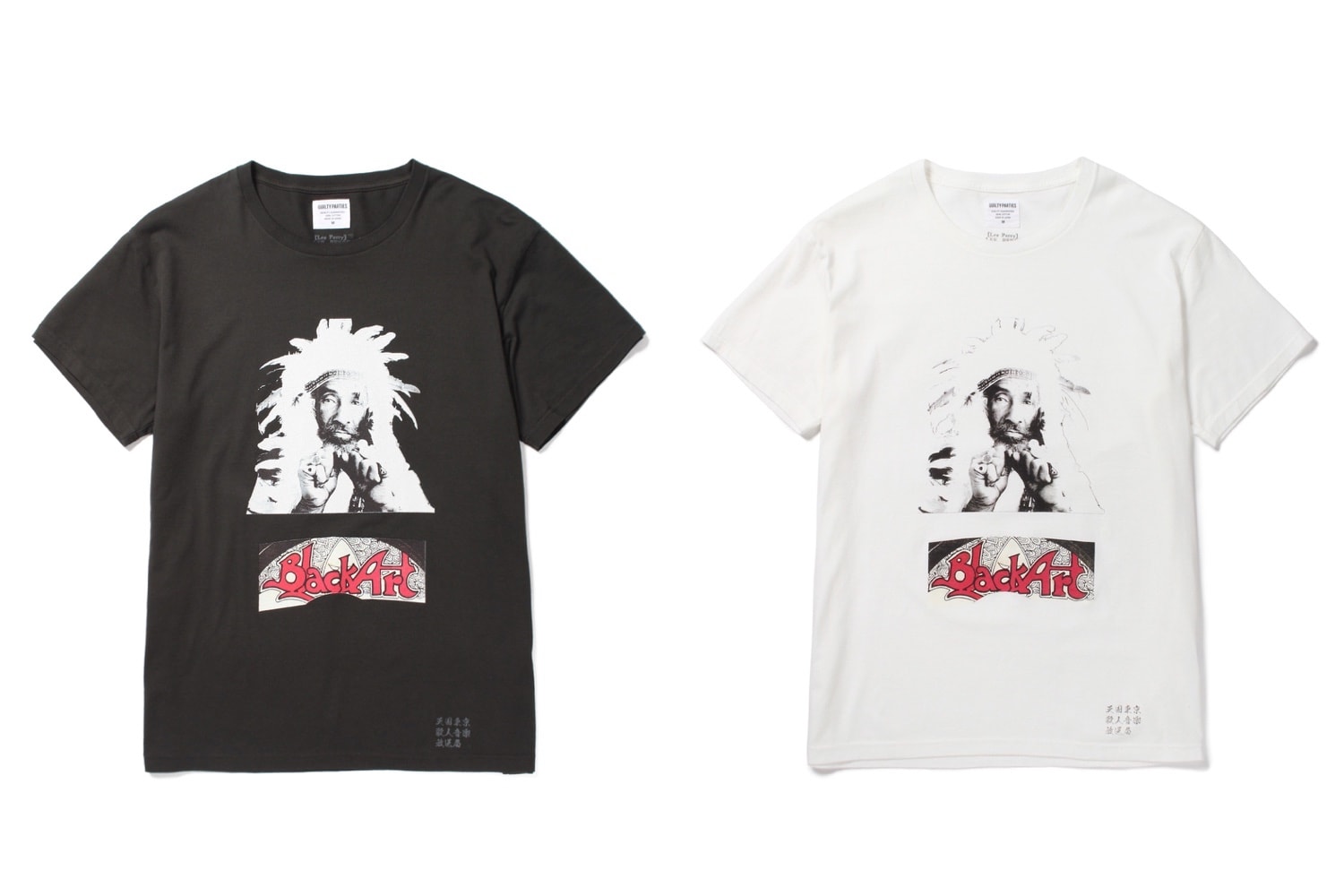 8 of 8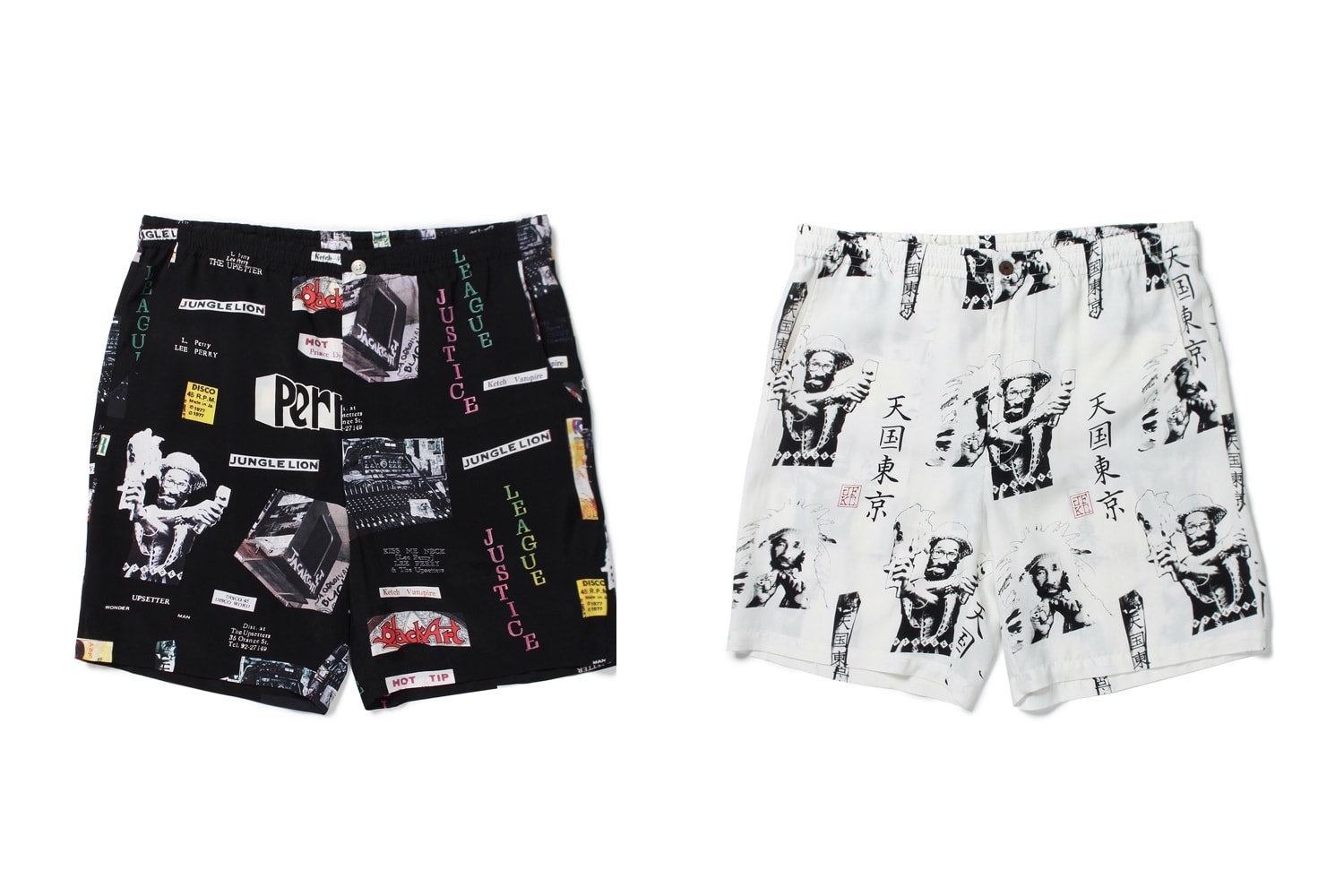 Japanese imprint's WACKO MARIA pay honors to Lee "Scratch" Perry for 2017 spring/summer. Taking a playful route, the graphics boasts both a tasteful and creative homage to the Jamaican music producer/legend. The line includes Hawaiian shirts and rosters, striped tops and vibrant takes on graphic T-shirts. The Lee Perry x WACKO MARIA 2017 capsule collection is available on May 19 at WACKO MARIA stockists.
Heron Preston's 2017 Fall/Winter "For You the World" Collection
1 of 2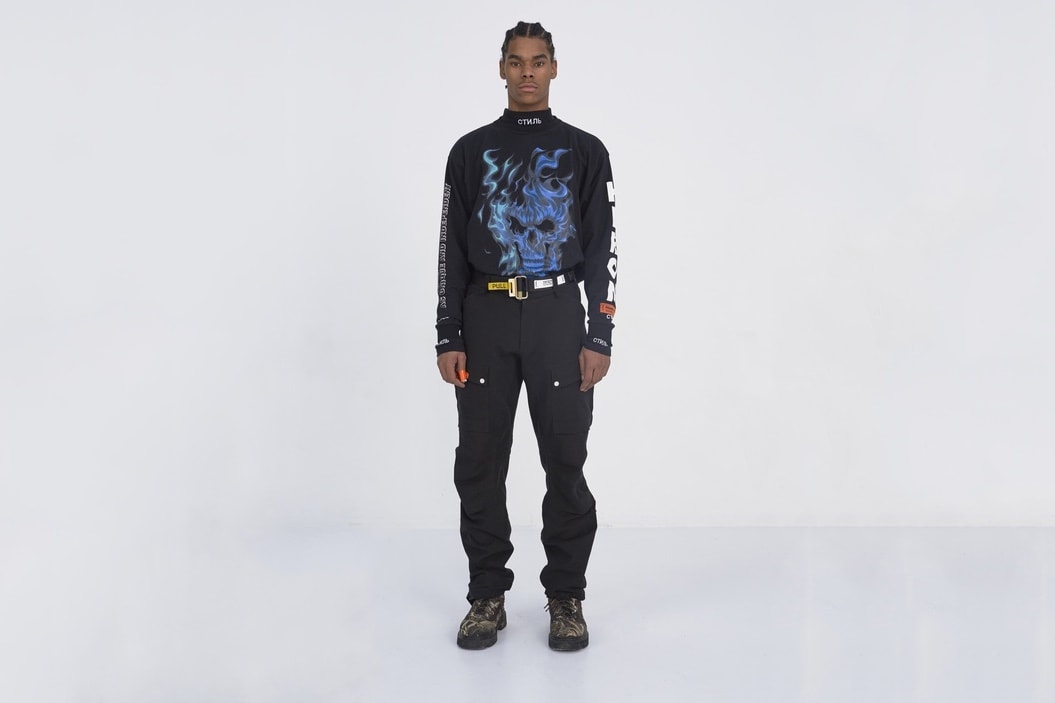 2 of 2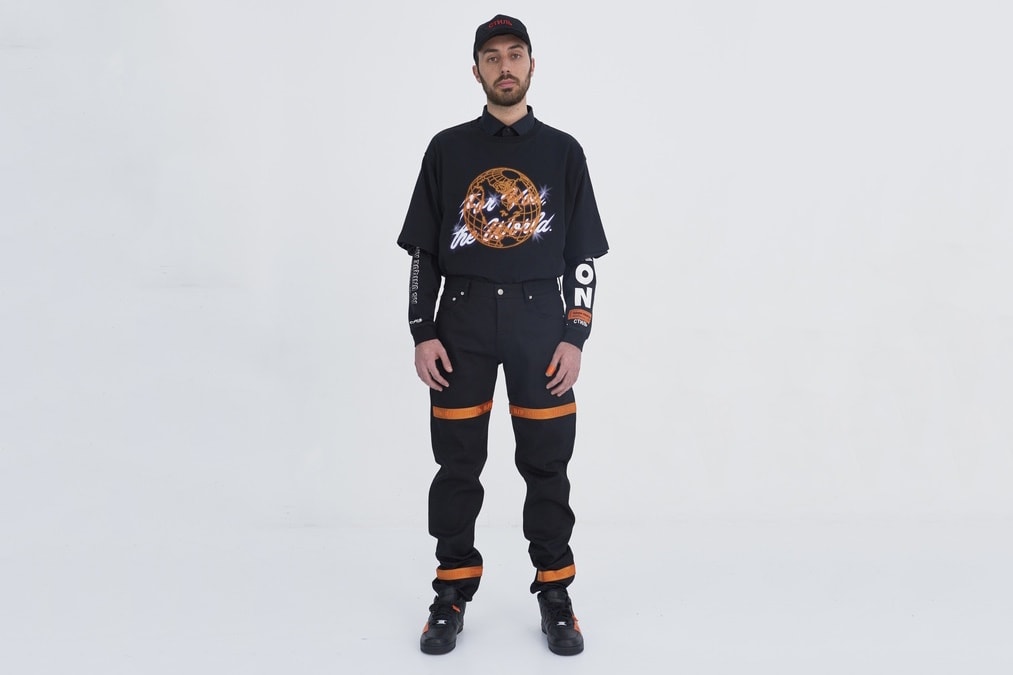 Heron Preston's long-anticipated assemblage for 2017 fall/winter has finally gotten a release date. The collection consists of an extensive range of outerwear and soft goods as well as accessories. Standout items include the Heron Bird hoodie in tonal black, mock turtlenecks emblazoned with "Стиль" text (means "style" in Russian), camp-printed bombers, loose track pants, and fanny packs. Heron Preston's 2017 fall/winter collection will be available on May 19 via pop-up shop at KM20's store located in Moscow, Russia. The collection which will then see a wider release on May 20 including Heron Preston's online store.
KAWS

x

Uniqlo

2017 Collection Restock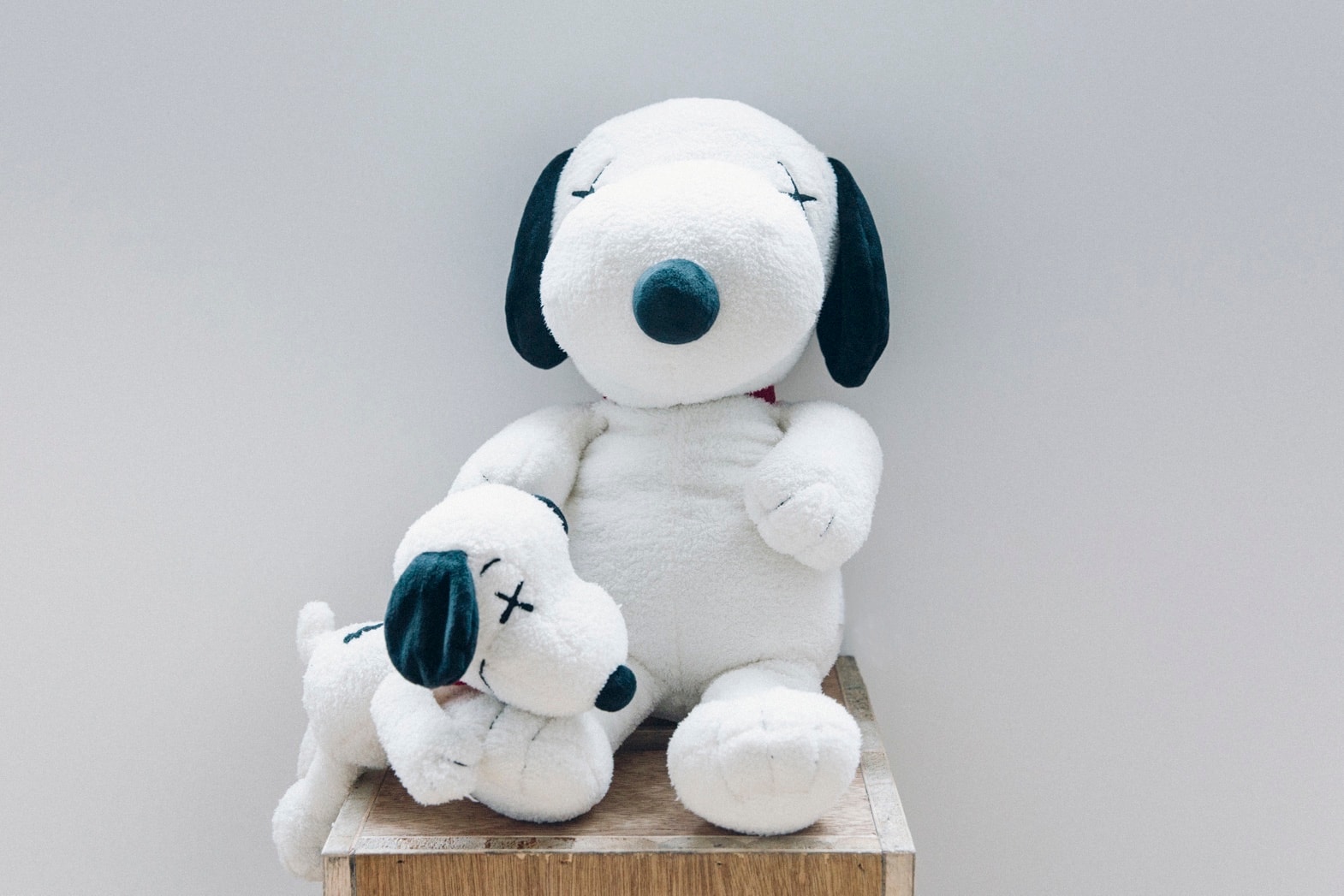 The highly-sough after collaboration between artist KAWS and Uniqlo will be making its way back to the shelves for round two. Officially announced by the company, select tees and the sold out Snoopy plush will hit select stores on May 22. Sign up now over at Uniqlo's website to be notified when exactly the products become available.
Angelica Hicks x Gucci Limited Edition 2017 Spring/Summer Collection
1 of 4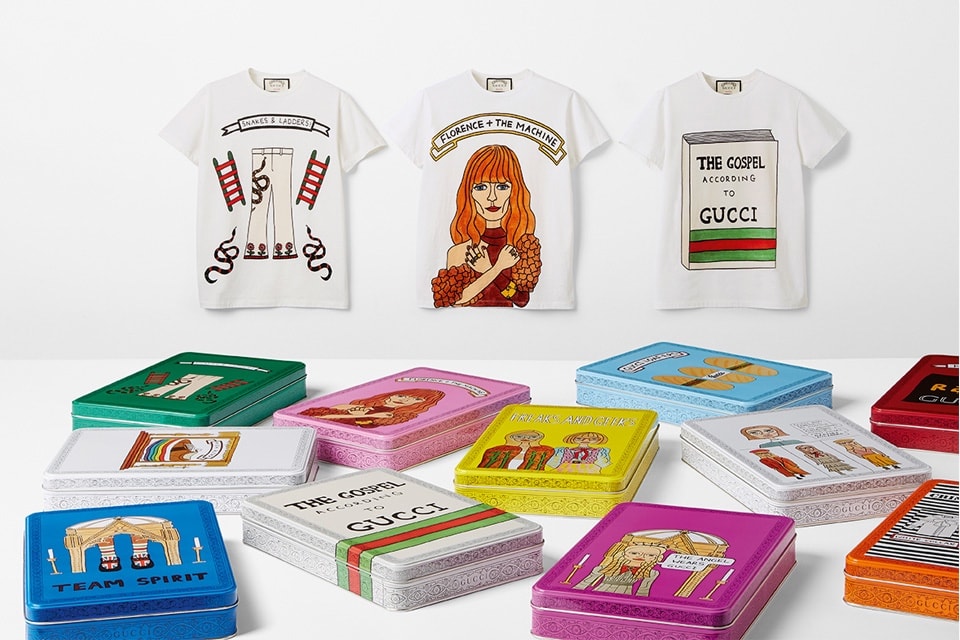 2 of 4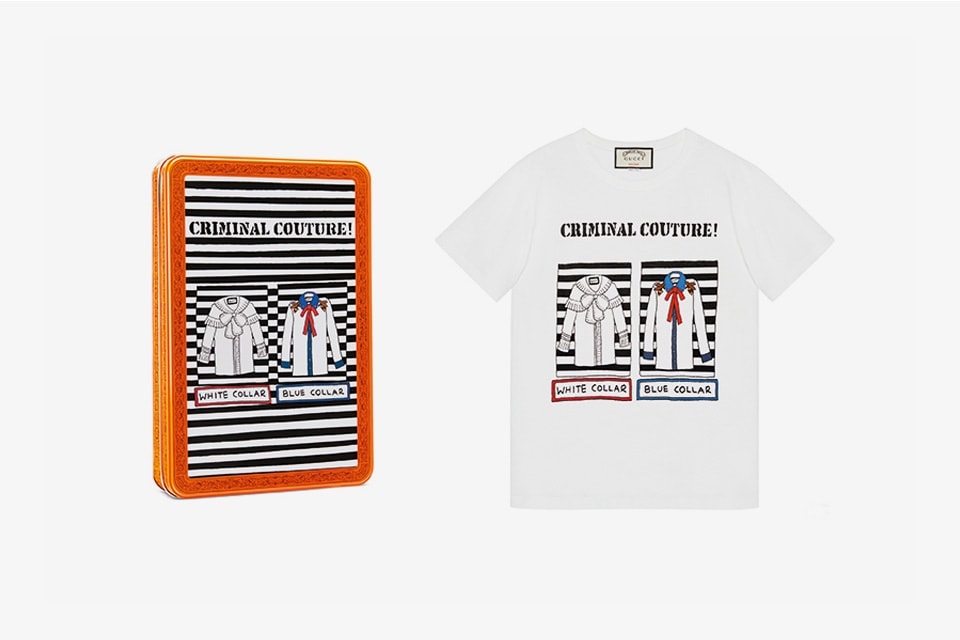 3 of 4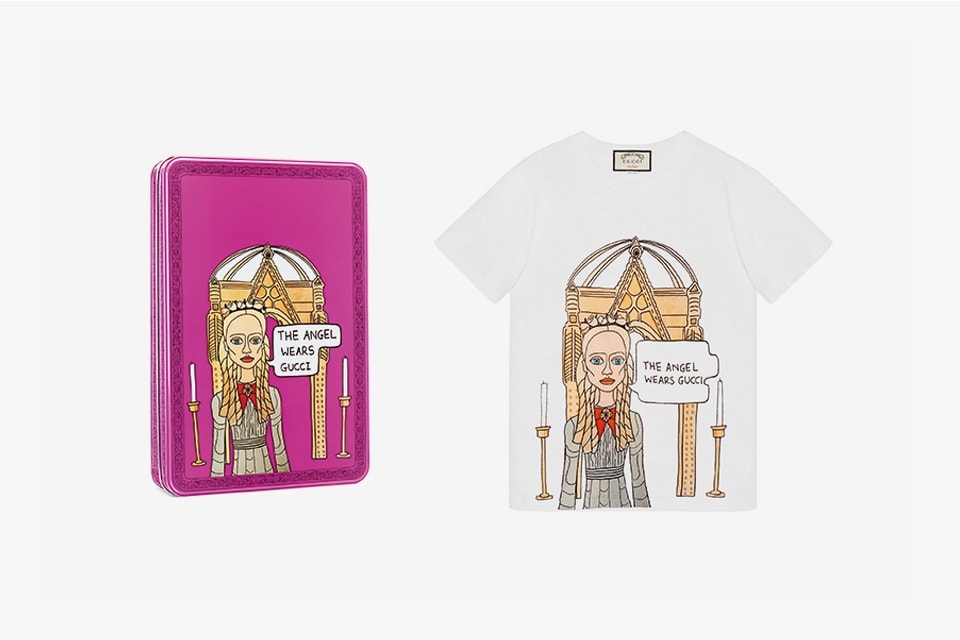 4 of 4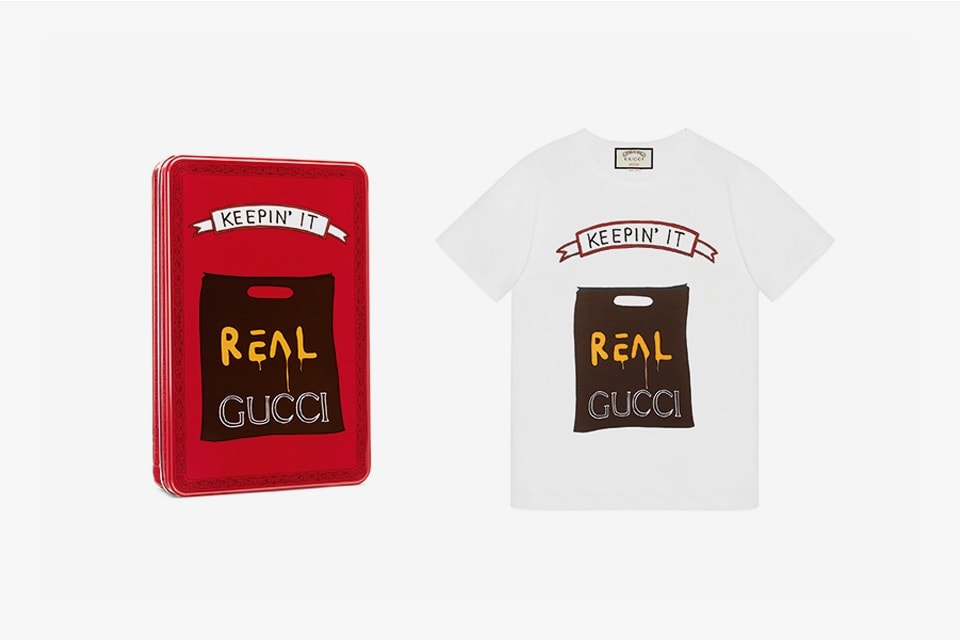 Italian fashion house Gucci has tapped British illustrator Angelica Hicks for a limited edition set of T-shirts. After coming across the works of Hicks via Instagram, Gucci's creative director Alessandro Michele reached out for the collaboration. The capsule includes artwork from "The Gospel According to Gucci" and a tribute to British singer Florence and the Machine. Each print will only see 100 units and will come in a vintage-style metal box adorned with the same image as the T-shirt. The 11-piece Angelica Hicks x Gucci collaboration will be available on May 25 from the Gucci's online store.