Get Migos's Official YRN 'CULTURE' Merchandise Here
From 'Culture' tees to "Bad and Boujee" caps.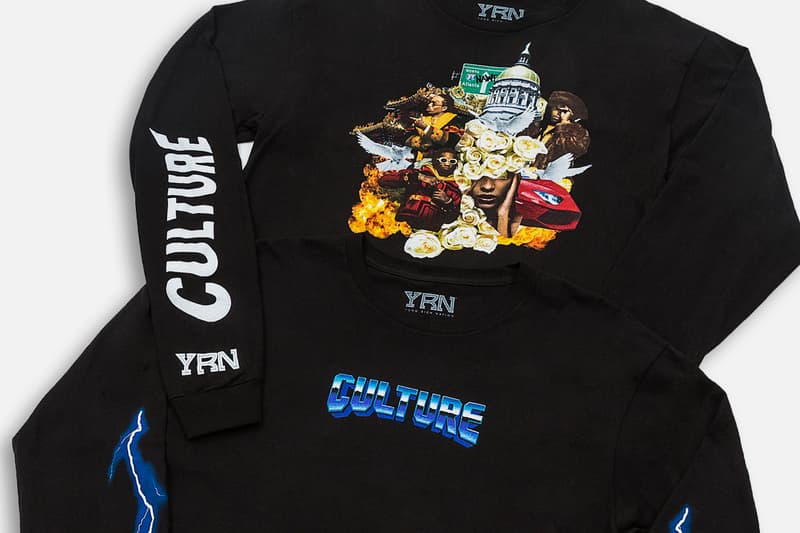 Migos launched its clothing brand YRN (Yung Rich Nation) in 2015, following the success of "Versace," "Fight Night," and the dabbing phenomenon that the Gwinnett County Trio claimed to have started. After achieving new-found mega-success fresh off the release of "Bad and Boujee" and their sophomore album CULTURE, Migos are ready to take their clothing brand to the next level. HBX has teamed up with Quavo, Takeoff and Offset to bring you their official CULTURE merchandise, which includes long- and short-sleeve T-shirts, hoodies and caps. Preview the pieces above and head over to the HBX store to cop yours now.