Louis Vuitton Builds Ritzy Trunks to House the 2017 French Open Trophies
With a terra-cotta interior to match the hallmark clay surface of Roland Garros.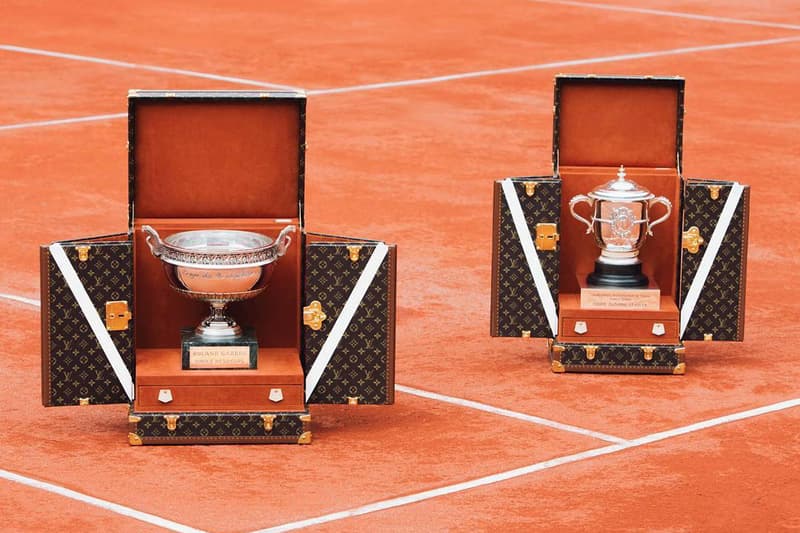 Louis Vuitton has produced two trunks for 2017 French Open, held at the Stade Roland Garros in Paris; one to house the men's trophy and another for the women's winner.
Lifetimes before the streetwear collaborations, the French luxury house's roots began in the world of luggage, specifically trunks, some 160 years ago. Over the decades, LV rebuilt its signature travel pieces for specific occasions — picnics, tea-time, and the like — which transformed into absurd creations like the heavy bag trunk by Karl Lagerfeld, and the casino trunk.
One of its more "yeah, that makes perfect sense" trunk lines is one that houses prestigious awards, like the FIFA World Cup or, in this case, the Musketeers and Suzanne Lenglen trophies created by Maison Mellerio, the world's oldest jeweler and goldsmith. According to WWD, the two trunks feature "the house's signature brass corners and lock" as well as "a terra-cotta interior evoking the clay surface of the tennis courts of the historic Roland Garros venue in Paris where the tournament takes place."
The 2017 French Open will be held May 22 to June 11.