New York's Iconic Katz's Delicatessen Announces First Ever Restaurant Expansion
In addition to a new distribution facility in New Jersey.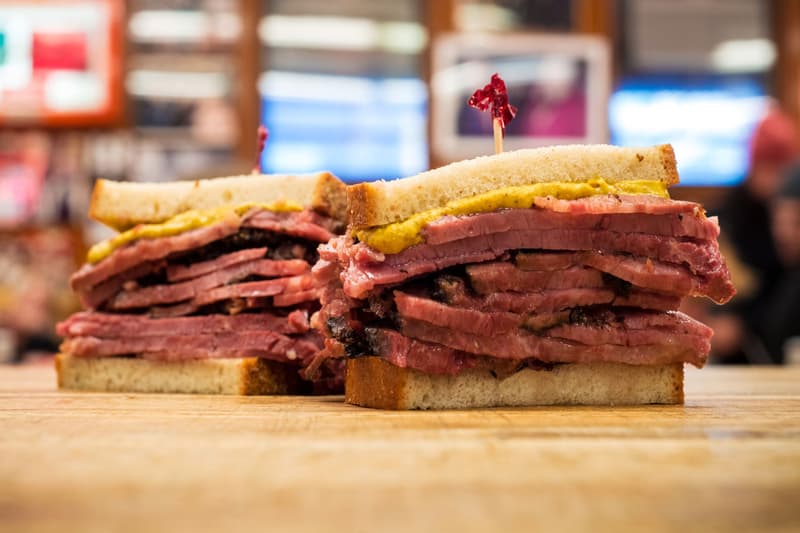 New York's famous pastrami spot Katz's Delicatessen is finally expanding after 129 years of being on the corner of Houston and Ludlow streets in Manhattan's Lower East Side. Known for its generously stacked pastrami and corned beef deli-style sandwiches, it's not rare to see native New Yorkers and tourists line up for the chance to dig into one for themselves. According to the Wall Street Journal, Katz's will expand into Brooklyn and other American cities, possibly Boston, Philadelphia and Washington, D.C. There are also plans to open a 30,000-square-foot distribution facility in Hackensack, New Jersey to ship meats internationally with hopes that shipping to Canada and Mexico will be ready by the end of 2017.
Let us know if you're a fan of Katz's and whether you prefer pastrami or corned beef.