Mache Creates a Pair of IKEA x adidas Originals YEEZY BOOST 350 v2 Customs
Bringing the meme to life.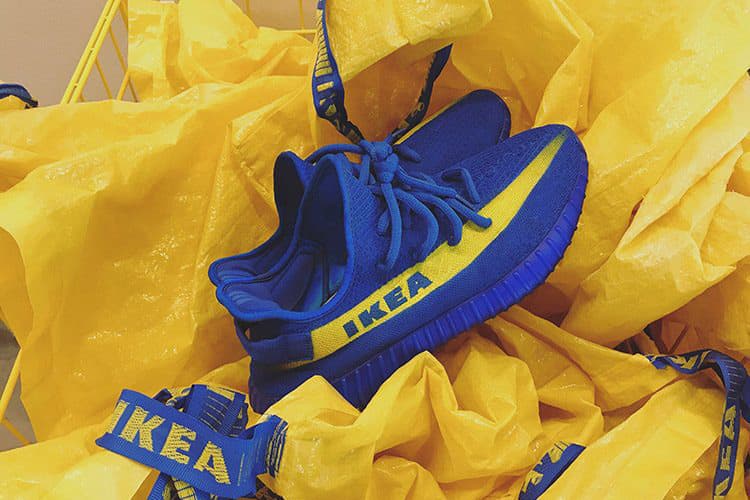 1 of 3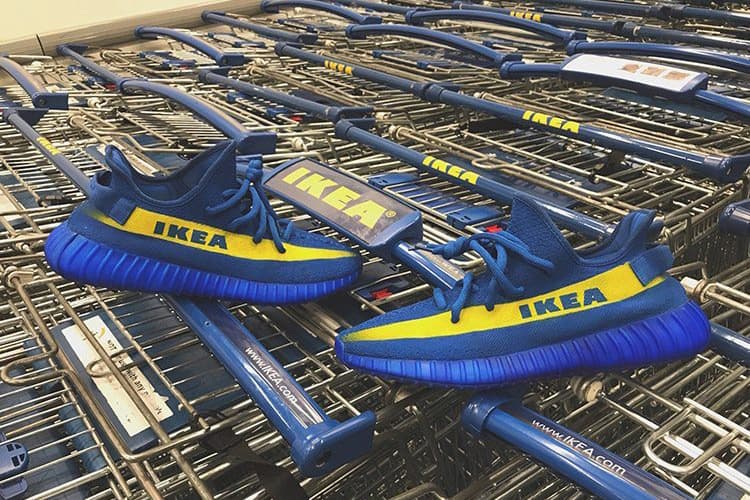 2 of 3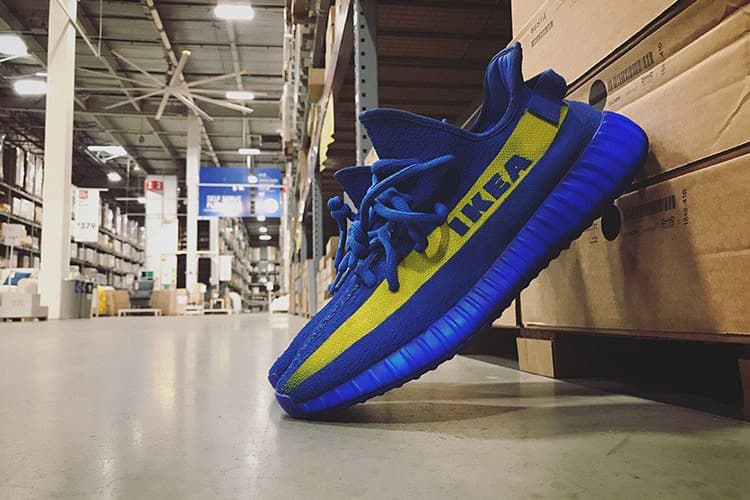 3 of 3
IKEA is so hot right now. Ever since Balenciaga rolled out a pricey adaptation of the Swedish home goods store's iconic FRAKTA bag at a luxury markup of around $2,144.01 USD, there has been a cavalcade of reinterpretations, mashups and life-hacks of the über-practical bag. In the past few days alone, there have been face-masks, hats and innumerable memes based on the craze, including the ingenious Photoshop of a FRAKTA-inspired Yeezy Boost 350 V2 colorway, courtesy of Instagram user @brucehatoo.
Instead of getting bitter when he "destroyed" his fresh pair of Cream Whites, sneaker customizer Mache figured "what better way to salvage them then to give in and hap on the IKEA wave lol." Taking matters into his own hands, Mache brought the meme to life with a pair of blue and yellow Yeezy customs with an IKEA-branded side-stripe. "I had seen @brucehatoo photoshop floating around," Mache explained in an Instagram caption, "so I wanted to give the man some props as well." Mache took the completed pair to his local superstore to shoot the product shots above. Check out the video of the finished product below.