This Is What IKEA Thinks About Balenciaga's Copycat Tote Bag
How do you identify the original?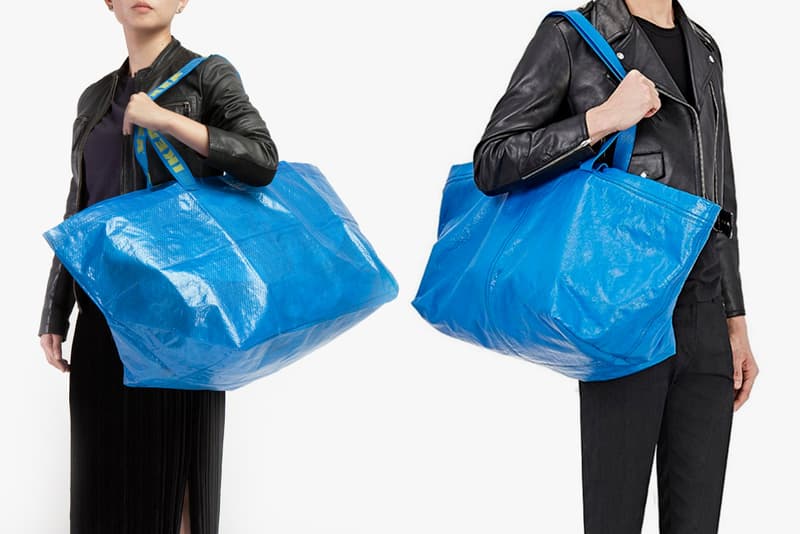 Demna Gvasalia's Balenciaga has always thought outside the box, reappropriating cheap, simple everyday items and reimagining them into luxurious high-end pieces — think the Bazar bag. This season, the designer has taken another everyday staple that we're all familiar with — the IKEA shopping bag — and made it into a $2,000 USD item, constructed of real leather. Well, the Swedish furniture behemoth has responded to the blatant ripoff of its beloved shopping bag, and pokes fun at the whole situation. Courtesy of Swedish advertising agency ACNE, check out the ad below. Shop the Balenciaga version here or cop a few of the IKEA ones for $0.99 USD.