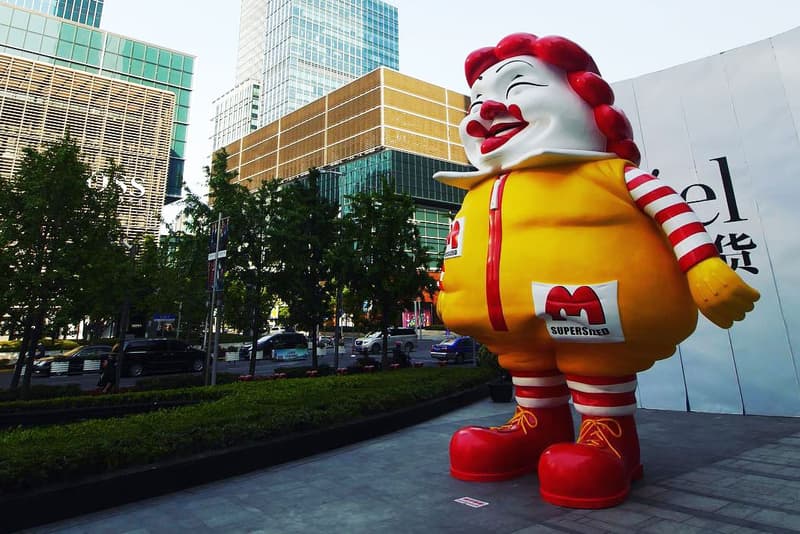 1 of 2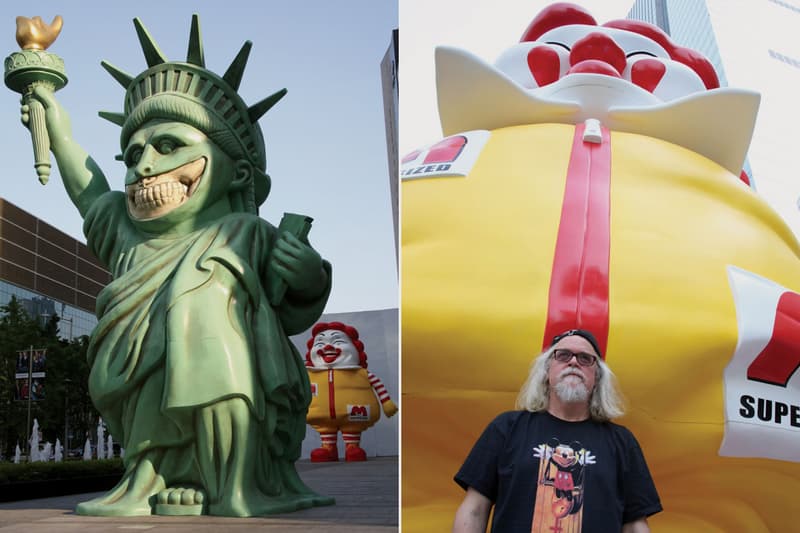 2 of 2
Ron English's Colossal Ronald McDonald & Statue of Liberty Works Taken Down in Shanghai
Just within hours of going up.
---
Two of Ron English's works have been taken down in Shanghai for being too big. Measuring close to 20 feet, the figures — Liberty Grin and MC Supersized — were removed just within hours of going up. They were part of Mr. English's "East Meets West" exhibition which is open to the public until May 13.
As reported by South China Morning Post, exhibition show organizer from Pop Life Entertainment MD Young commented that "Mall management, police, and local government officials advised us that the statues had to be removed from the square because they were too large." Copyrights were not the issue here as explained by Young. In fact, Ron English has the rights to recreate these figures. The complaint also came from McDonald's in Shanghai as they stated that the MC Supersized was a bad representation of the brand.
In the meantime, you can check out "East Meets West" in Shanghai if you're in the area. Plus, read our interview with Ron English about the exhibition here.