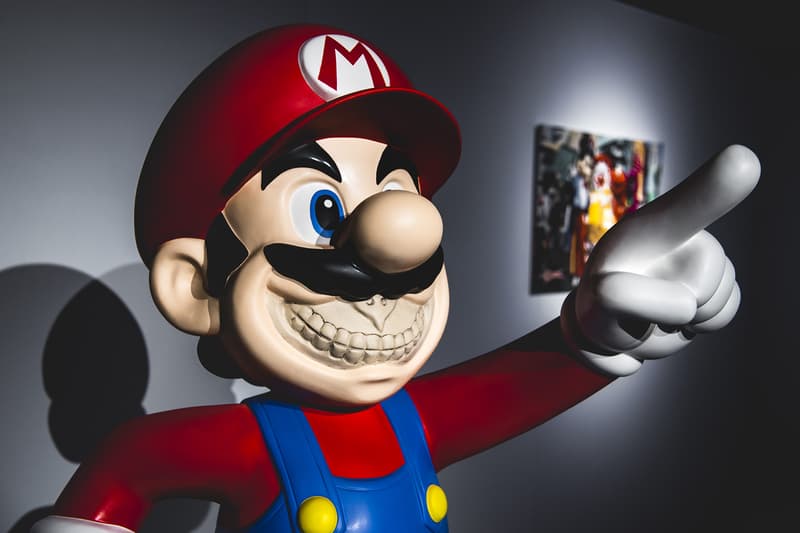 1 of 11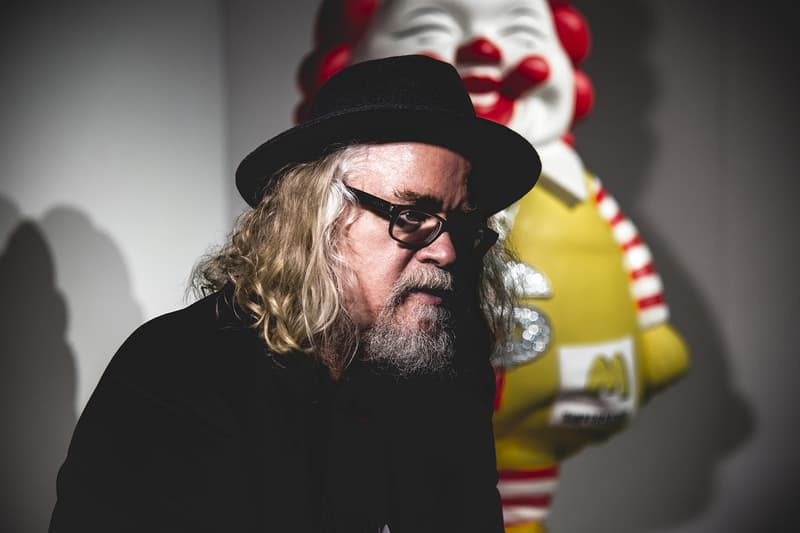 2 of 11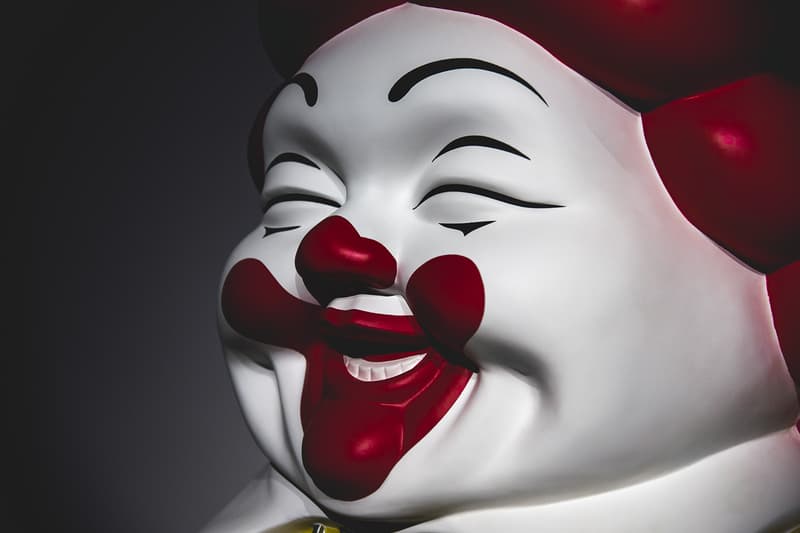 3 of 11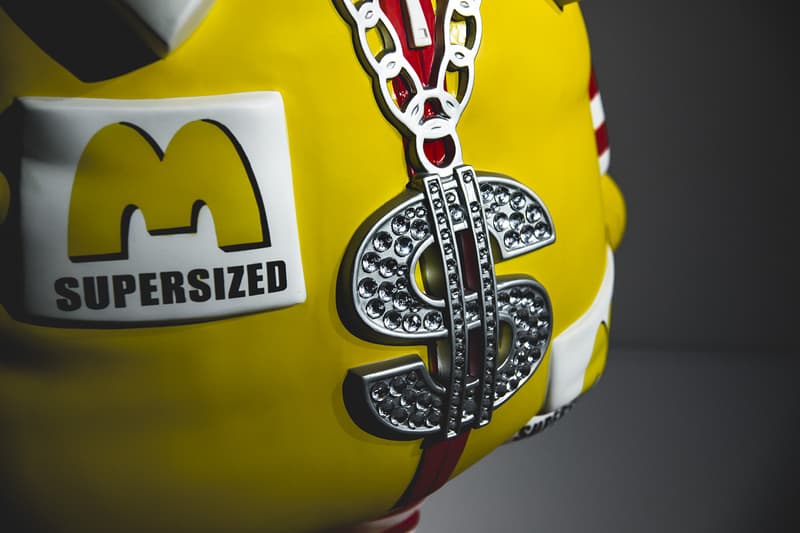 4 of 11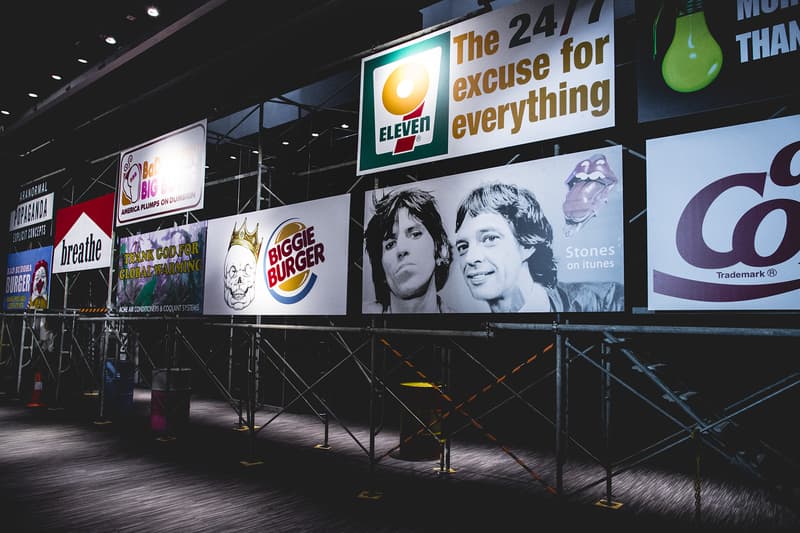 5 of 11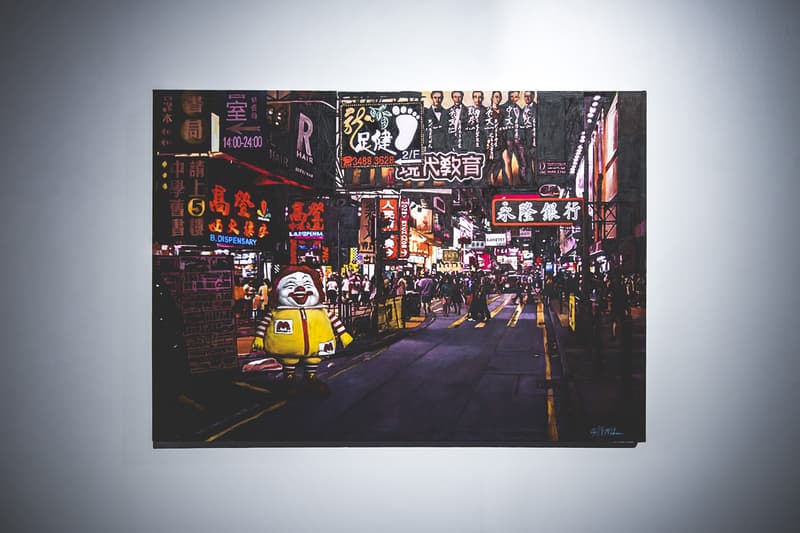 6 of 11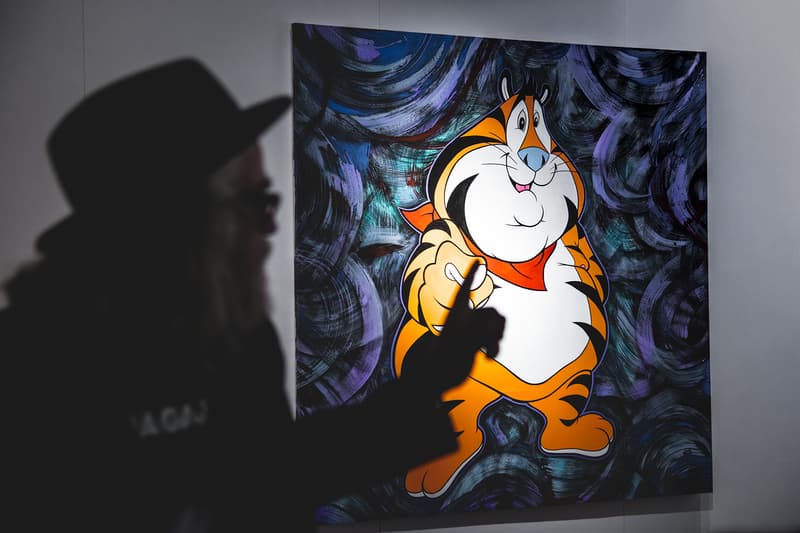 7 of 11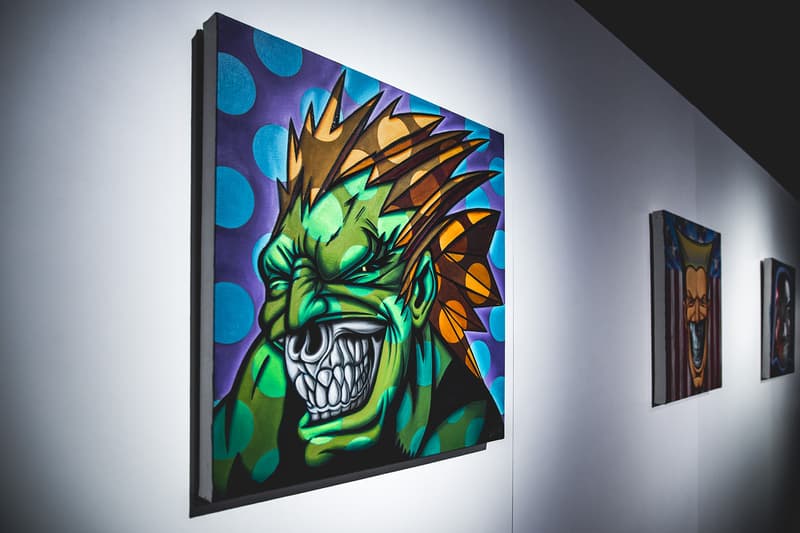 8 of 11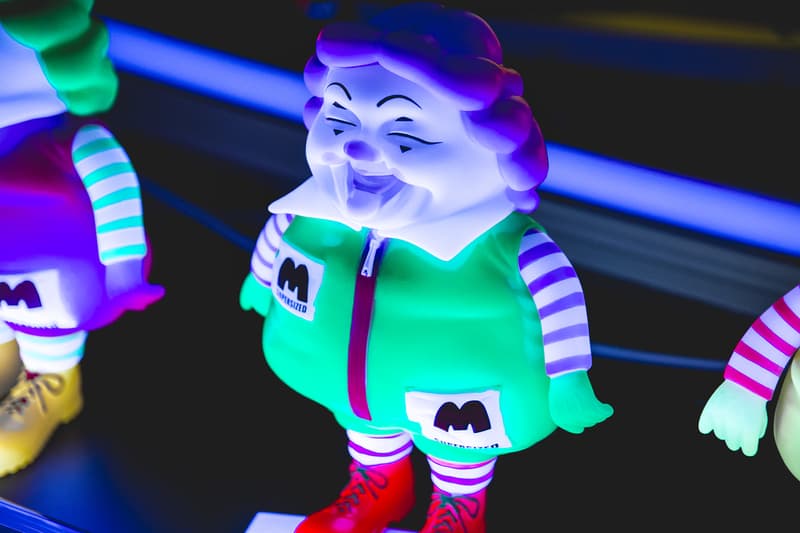 9 of 11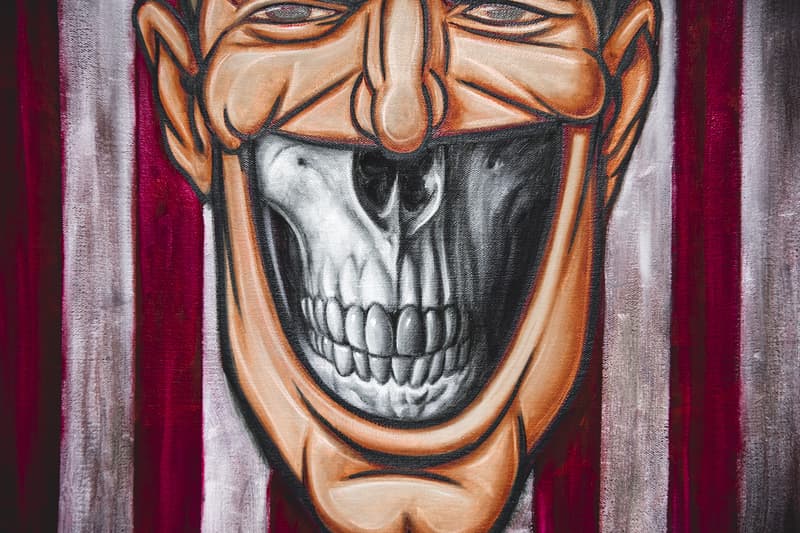 10 of 11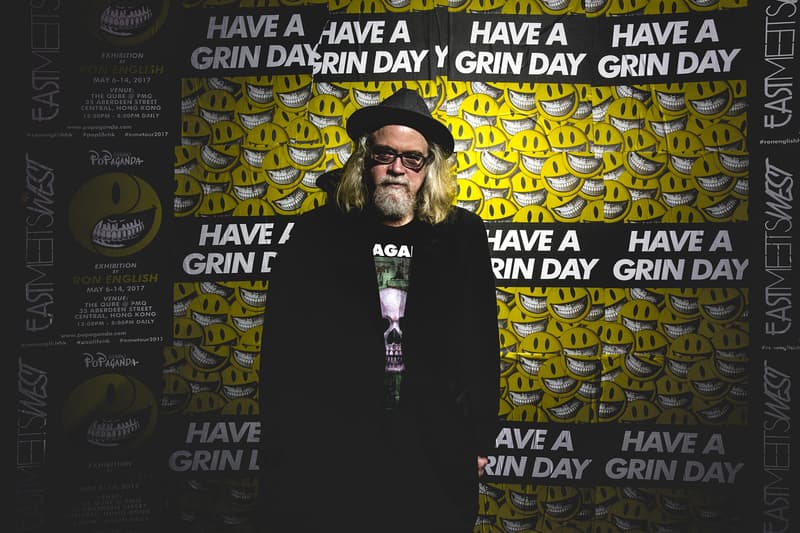 11 of 11
Ron English Talks "East Meets West" Exhibit and Basis of His Artistic Upbringing
"I was just doing street art for the fuck of it. I took two art history classes in college and I flunked them both."
---
In celebration of Ron English's "East Meets West" exhibit, we sat down with the renowned street artist and discuss everything from his early inspirations, political views, college life, music, travels throughout Asia, in addition to the groundbreaking initiative itself. Famed for his satirical spins on some of pop culture's most recognizable caricatures, English has carved out his own niche by taking the innocuously innocent and applying sinful oddities – completely transforming the character. As seen above, we take a look at such personalities as Ronald McDonald, Super Mario and Tony the Tiger.
For more on the legendary artist, check out our conversation below.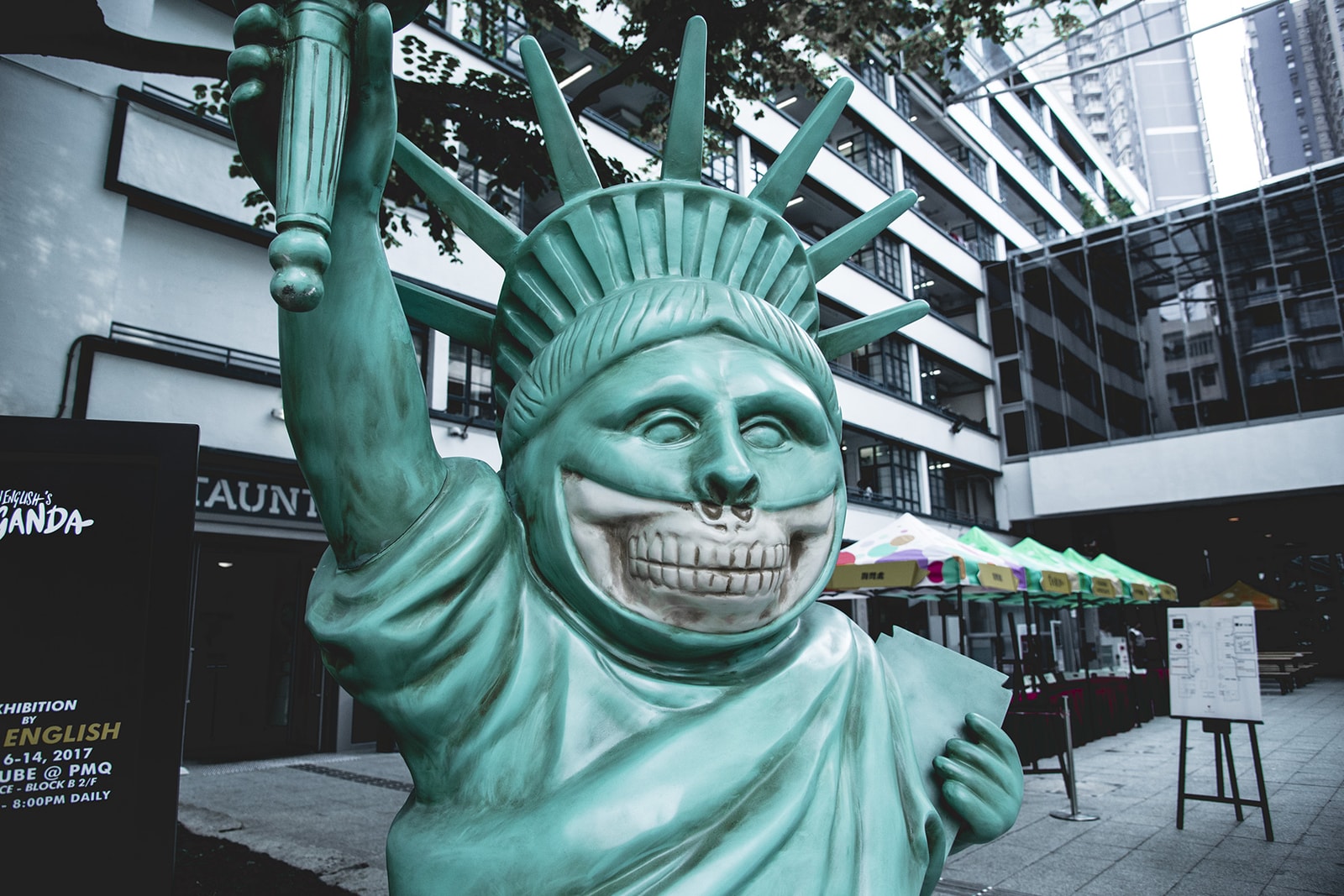 How did this Asian tour begin?
A few months ago, I was doing murals at ComplexCon and I saw the Murakami show where they had a lot of different types of merch. So I said, "what if we did six cities but then each city has different merch that would be special to each place?" That's how this started.
What fascinates you so much about pop culture?
I remember drawing a picture of Snoopy and later finding out in the '80s that you're not supposed to because of copyright. Once I found out i wasn't supposed to do it, then I really wanted to do it.
You often take characters intended for children and strip off their innocence. Where does that desire come from?
If you think about MetLife for example, which is a big insurance company, they're betting against you. Because of that they want to create a softer image, so they use Snoopy as their mascot for MetLife. It's weird that they use a cartoon character to represent them instead of a human being. That softens their blow, and I toughen up the blow. Mine's kind of more honest than their's.
Your work is also very politically charged. When did your interest in politics begin?
I wasn't political at all. I was just partying and having fun and making art. I moved into a house when I was in graduate school in Texas that was all vegetarian nudist political activists. It was interesting because people were always naked. But then you get used to it and it doesn't mean anything anymore. I was really wild and I drank ran around doing all these bill boards. I was kind of a criminal and I didn't have any political opinions. My roommates became fascinated because I had this big voice. There was no Internet but I could speak to people. I could get them 5000 people the next day if they wanted but they didn't have that kind of reach. Then they said, "why don't you say something that means something?" They pushed me towards that. The first political piece I did was Bart Simpson plowing down the rainforest. That's when he was the spokesperson for Burger King for a very short period and Burger King was plowing down rainforests to raise cattle there.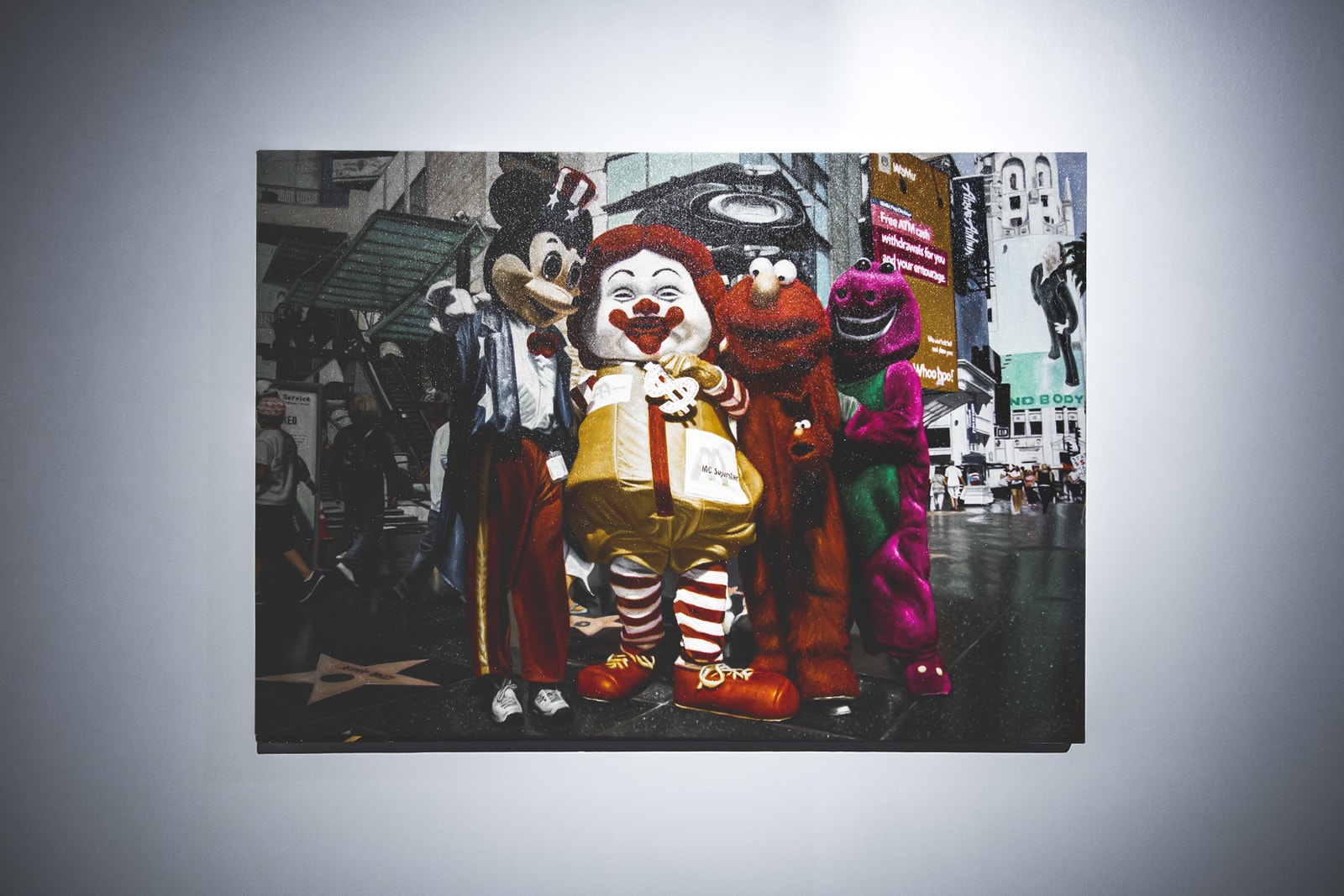 Do you have a main sociopolitical concern right now?
I did a lot of Donald Trump stuff. First, I decided to help Obama get elected. We were contacted by the campaign at Upper Playground which shows street artists. They asked for eight top street artists to work for the campaign. They wanted each of us — it was David Choe, Shepard Fairey, myself, Sam Flores, etc. — to do an image of him. By the next week, they had become viral on the Internet before the print even came out. The idea was that the print would raise money to create propaganda for Obama, and these images would be put on bus stops and billboards. When the trump thing happened, we contacted the Hillary campaign and said, "we'd like to do the same thing for you." But she was angry that we backed Obama in the last one and she felt like all the street artists were against her so she didn't want that as part of her campaign. Then we started doing that for Bernie but then he got pushed out really quick. So I thought to do anti-Trump stuff. But it just felt like the more anti-Trump stuff I did — I did a mural of him in Brooklyn falling off a building — it felt like I was doing what I did for Obama. Donald just said controversial things to get in the press even if they weren't true. He doesn't care if things are real or not, he's just always saying shit. It's not about what you say, it's just who gets the most press. I didn't know how to counter what he was doing.
As a modern pop artist, how do you view traditional Western art history? Do you think street artists today should be educated in art history?
I didn't go to school before I became an artist. I was just doing street art for the fuck of it. I took two art history classes in college and I flunked them both. They made them at 8 o'clock in the morning so I fell asleep. And finally i didn't get it. It just didn't make any sense to me. And then one day I painted my roommate like Matisse's Green Stripe and took a picture of her and it was really interesting. That made me realize that I had an interesting relationship with these artists. It's interesting because you know where these artists' heads were at when they died. Jackson Pollock made all these brut, surrealist, drip paintings, and then he drove into a tree. He had a picture in his mind but he never did it. So i can make his next show. Or warhol, when he died, he had worked out that his next show was going to be about iconic moments in television. So if i wanted to, I could make Warhol's next show. I was the assistant to Ronnie Cutrone, who was Warhol's main assistant. Andy didn't make his own art, and turns out everybody who made Andy's art is still floating around New York. I could go to the guy who sold him paint and buy all the same paint, and I can find the guy who made all the exact silk screens, and I can literally take all the same people and make a Warhol. What I did do was take his Marilyn and expanded it bigger and gave her Mickey tits. I just did my own twist on it but everything was the same. A lot of it had to do with knowing art history. And later, I got a graduate degree in Art History. The more you know about stuff, the better. It's not impressive that somebody doesn't know about art history.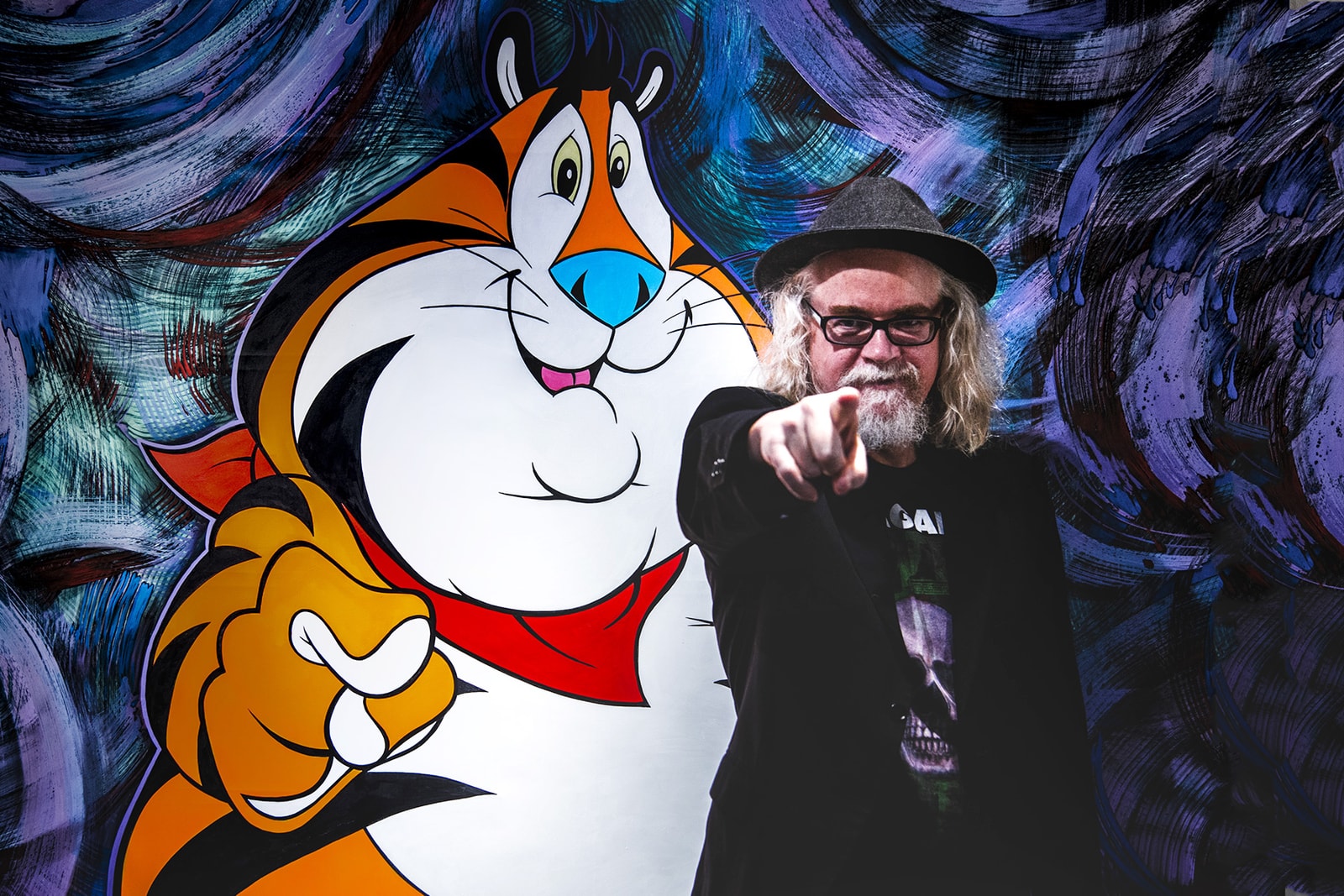 You deal with a lot of American characters. Are there any Asian cartoons that you particularly like?
I've done some Japanese stuff but I do more American because it's part of my identity. I just wanted to make art about how it felt about being embedded in a certain culture. Like if you're forbidden to make renditions of Mickey Mouse, but you're dominated by him, you're embedded in that culture but you're oppressed by it.
Is there anything you'd like to tell aspiring artists today?
Study art history. You're gonna get super excited about your idea, and then you're gonna get super depressed when you find out it's already done. You don't want to find that out at your art show. You don't want to be hoodwinked by lack of knowledge. And once you see what everybody else is doing, then you can make something original. The main thing I would say to young artists is, look at the whole landscape and what's been done, and then see what no one has done after looking at everything else. That's your mission.
How can Asian artists make themselves more known globally?
Seems like it's very easy to get known now with social media. We were very isolated before. In a way, I was the very first street artist but most of the credit is given to Richard Hamilton. I was doing my shadows years before him. But I was doing them in Texas and all the art press was in New York. Just because I did them here and he did a lesser version there, he gets more credit. I would have to work really hard to make people understand that I did them first and he doesn't have to because he was in New York where the press was. Right now is like the renaissance of art. This is the best it's ever been because everybody knows what everybody's doing. You used to have to travel to see local scenes. But everybody's competing at a high level now. You can't just get away with being a crap artist.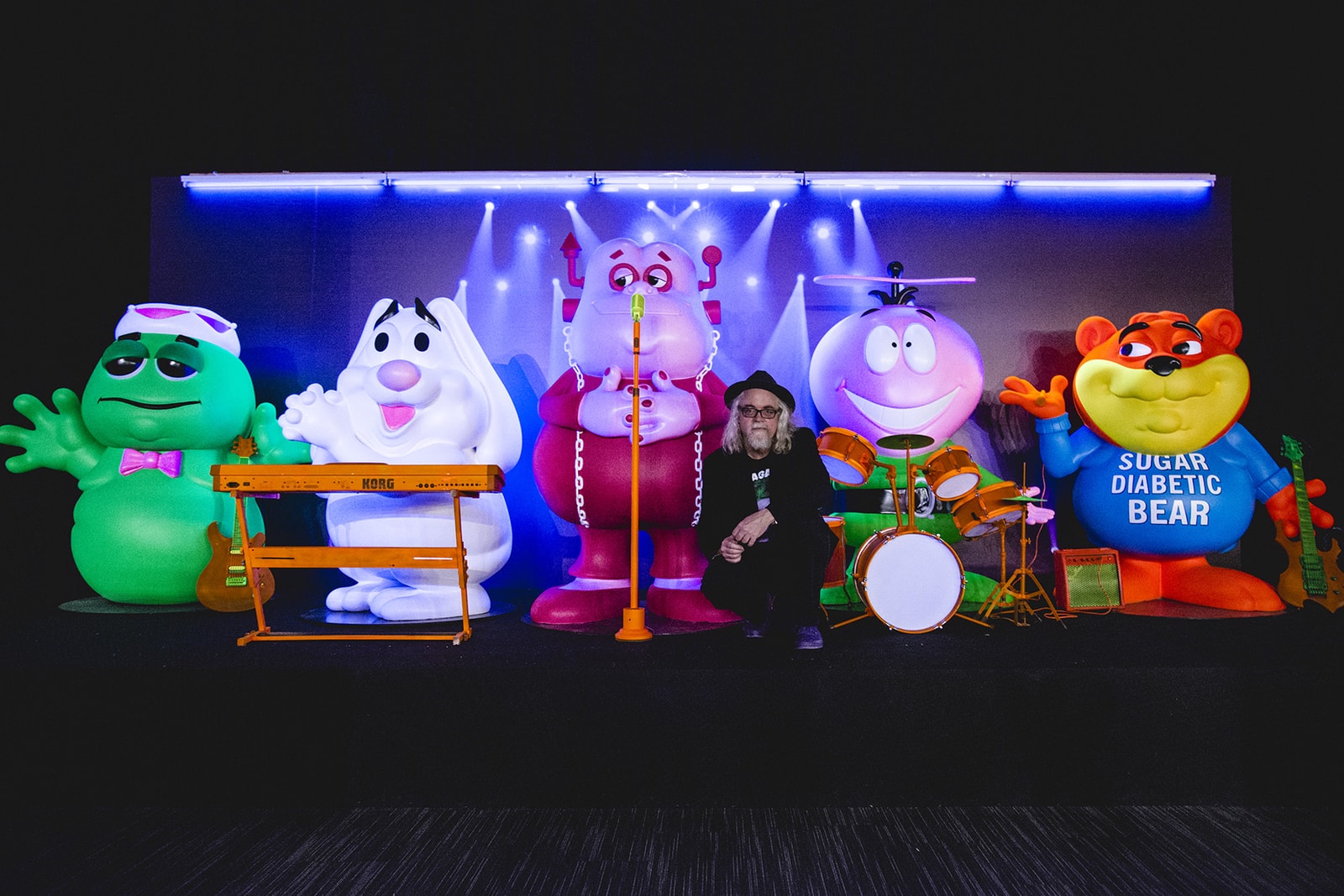 Is there anything you can't travel without? Something you always put in your suitcase?
Stickers. Putting stickers to me is kind of like smoking to a smoker.
What's the name of your band?
The Rabbbits with three b's. We're working on a rock opera that tells the story of The Rabbbits. We're complete idiots because we are working on three records as our first record. Joe Johnson writes the songs and I put everything together with singers and musicians. Our third member is Russell Cusick. We formed last July and we've been working on our opera for about a year. We are pretty close to being done, most of the record tracks are done. Each member of the band has their own vibe. One is kind of hip-hoppy.
You also have skate decks as part of your merch. Were you a skater?
No, I was too old to be a skater. When I was young, there was no skateboarding. We would get these metal roller skates and smash the tops so they'd be flat and nail them to a board and that was skateboarding. You couldn't go to a shop and find skateboards then. I do skate decks because it's a great place to put your art. Kids always come to my shows and they want me to sign their decks.
What is something that is really unexpected about you that no one knows?
One of my first jobs in Illinois was taking the sex organs off of corn so they wouldn't cross pollinate with other corn. I was 13. They would send these kids out in the field to take the tops off of corn. They destroyed the corn in the midwest so you can't really eat them. It's not edible anymore. It's only to make corn syrup. When they were creating that back in the '80s, I was helping them do that but I didn't know what I was doing. That was the only job you could get when you were 13.