George R. R. Martin Confirms Five 'Game of Thrones' "Successor Shows" and Reveals Spoilers
Via a LiveJournal post.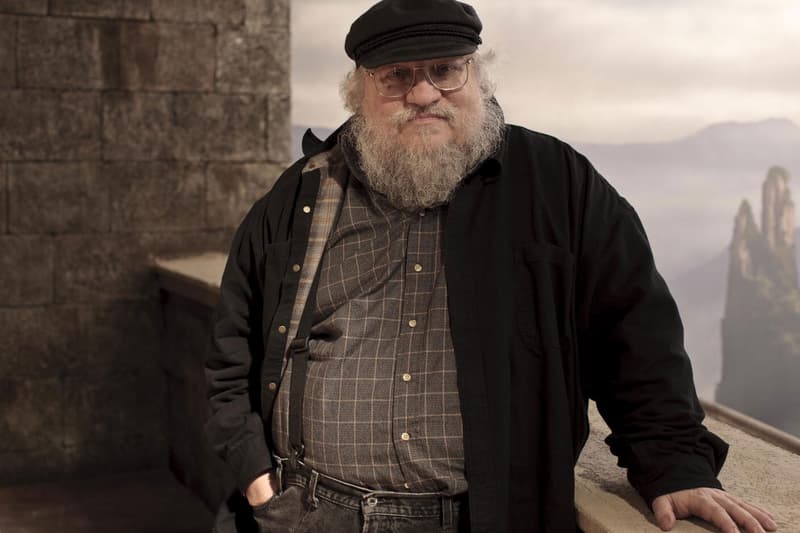 News broke from HBO at the beginning of the month that Game of Thrones spin offs were in the works and George R. R. Martin took to his LiveJournal last night to confirm the news in addition to giving us some spoilers. Martin states off the blog post by saying that he's not a fan of the term "spin off" and that the new stories are actually set in the "secondary universe" of Westeros and beyond — the world he created for A Song of Ice and Fire. Instead George prefers to call the new projects "successor shows" and says that he is very much involved.
He says that the idea of a successor show was first brought up in a meeting with HBO back in August and at that time he pitched two possible series. This number later grew to four series which will be written by Max Borenstein, Jane Goldman, Brian Helgeland and Carly Wray. Martin also stresses that he's working with all four writers, discussing the history of Westeros and the world beyond as details found only in The World of Ice and Fire and The Lands of Ice and Fire. In addition, before he left LA last week, Martin revealed that a fifth writer has been brought on and that HBO will soon reveal his identity.
George finally gets to the spoilers and in this instance reveals everything that the shows won't be. They won't be doing Tales of Dunk and Egg, Martin doesn't want the show to get ahead of the novellas the way GOT did. In addition, they also won't be doing Robert's Rebellion because Martin says once he finished A Song of Ice and Fire, everything important will already be revealed.
Ending the blog post, GRRM says he is still working on The Winds of Winter, Fire and Blood, four new Wild Cards books and some other stuff. Game of Thrones returns for its seventh season on July 16, take a look at the first official images.