David Luiz on Pranks, Personality and His Premier League Return
Time out with Chelsea's Brazilian defender.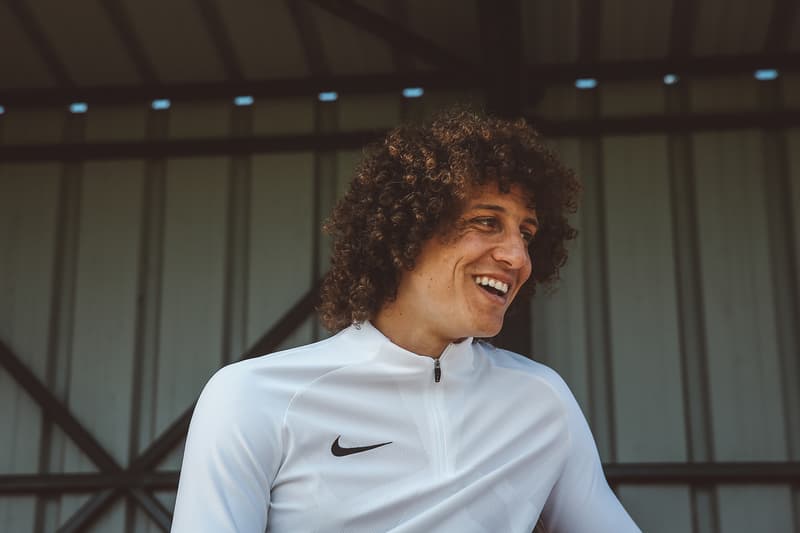 One of football's most familiar faces, Chelsea's David Luiz, has made a masterful return to his former club this season following two successful seasons at Paris Saint Germain, where he twice won the French treble. Now back in London, Chelsea is flying, on the verge of winning the Premier League and set to make an appearance in the FA Cup Final later this month. The cultured Brazilian defender has played a key role in his team's success, with his consistent performances at the heart of Chelsea's defense more than justifying the transfer fee Chelsea paid last August and earning Luiz a place in the PFA's team of the season.
While testing Nike's newest release of the Magista boot at Chelsea's training ground, we spoke to Luiz about his ambitions and returning to life in London.
Tell me about the new Motion Blur Nike Magista Obra.
I've worn the Nike Magista for a pretty long time now – they're my boot. The main difference on the latest version is the collar around the ankle, it's a better fit and a more comfortable, confident feel for the foot.
How important is style when it comes to the boots you wear?
It's about how you feel as well as the character and personality of each player. I used to love classic black boots but it's been a long time since I've worn them – it's good for football that players can express themselves by wearing whatever color boot they want now.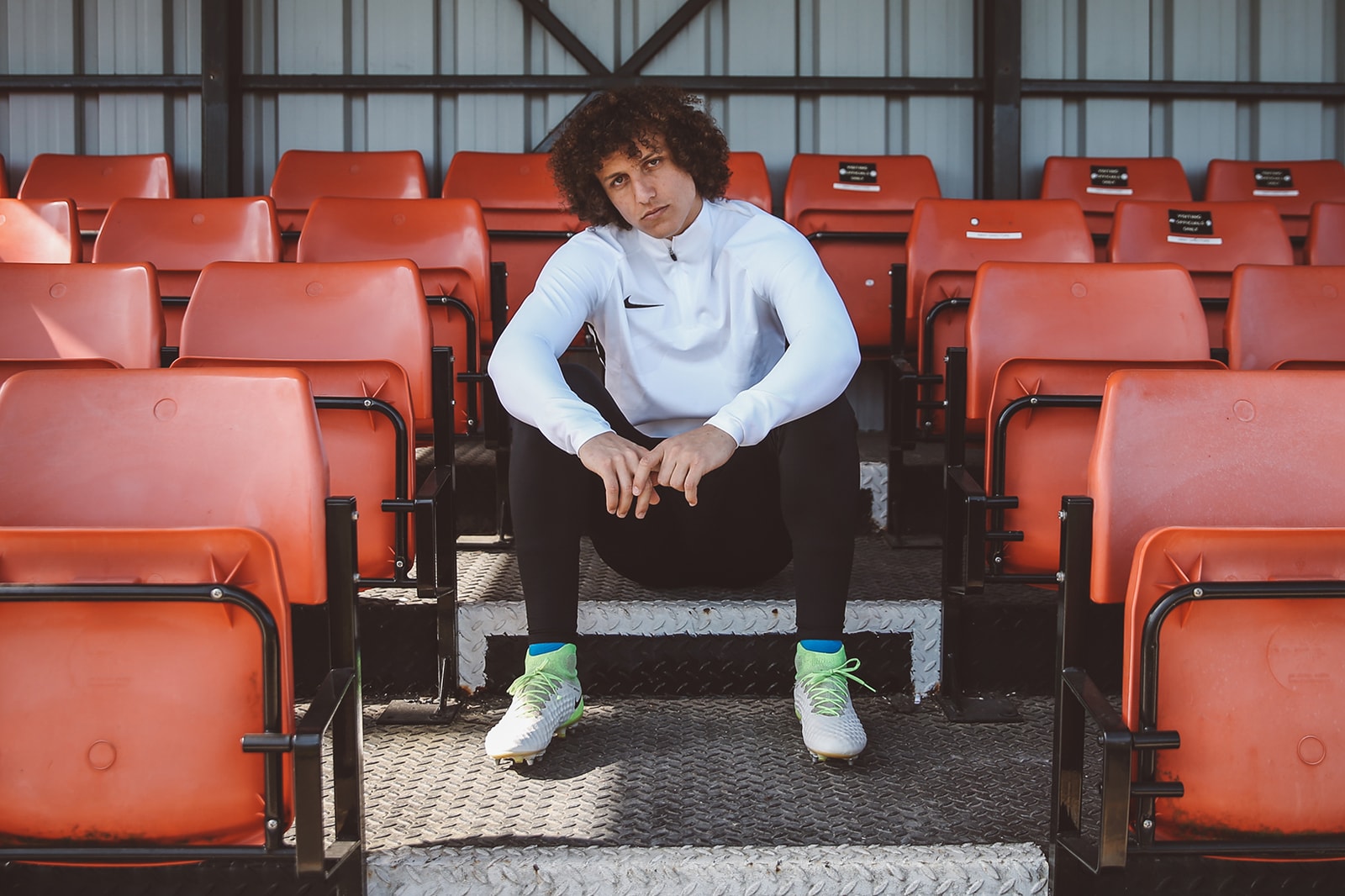 Why did you decide to come back to Chelsea?
It was the opportunity to come back to the most difficult league in the world and try to win it. I'd won titles in France, which was amazing, and it was a difficult decision to leave but this was an individual challenge for me, and I like to do what is inside my heart.
What's the difference between the Premier League and other European leagues?
There is a difference in intensity in English football compared to elsewhere. For me I'm lucky because in France, the UK and Portugal, I've always played with big clubs with the best players and coaches so you've always got the pressure to win.
What do you enjoy about life in London?
London is an amazing city – it's even better when there's sunshine, which reminds me of my own country — but there's also a lot of entertainment here. I love to be at home but when I get days off I like to visit restaurants and try different cuisines. London's great for musicals too — the last one I saw was Michael Jackson's Thriller, which I went to with Willian — that was great. The Lion King is also amazing — you can see how talented these people are in their jobs.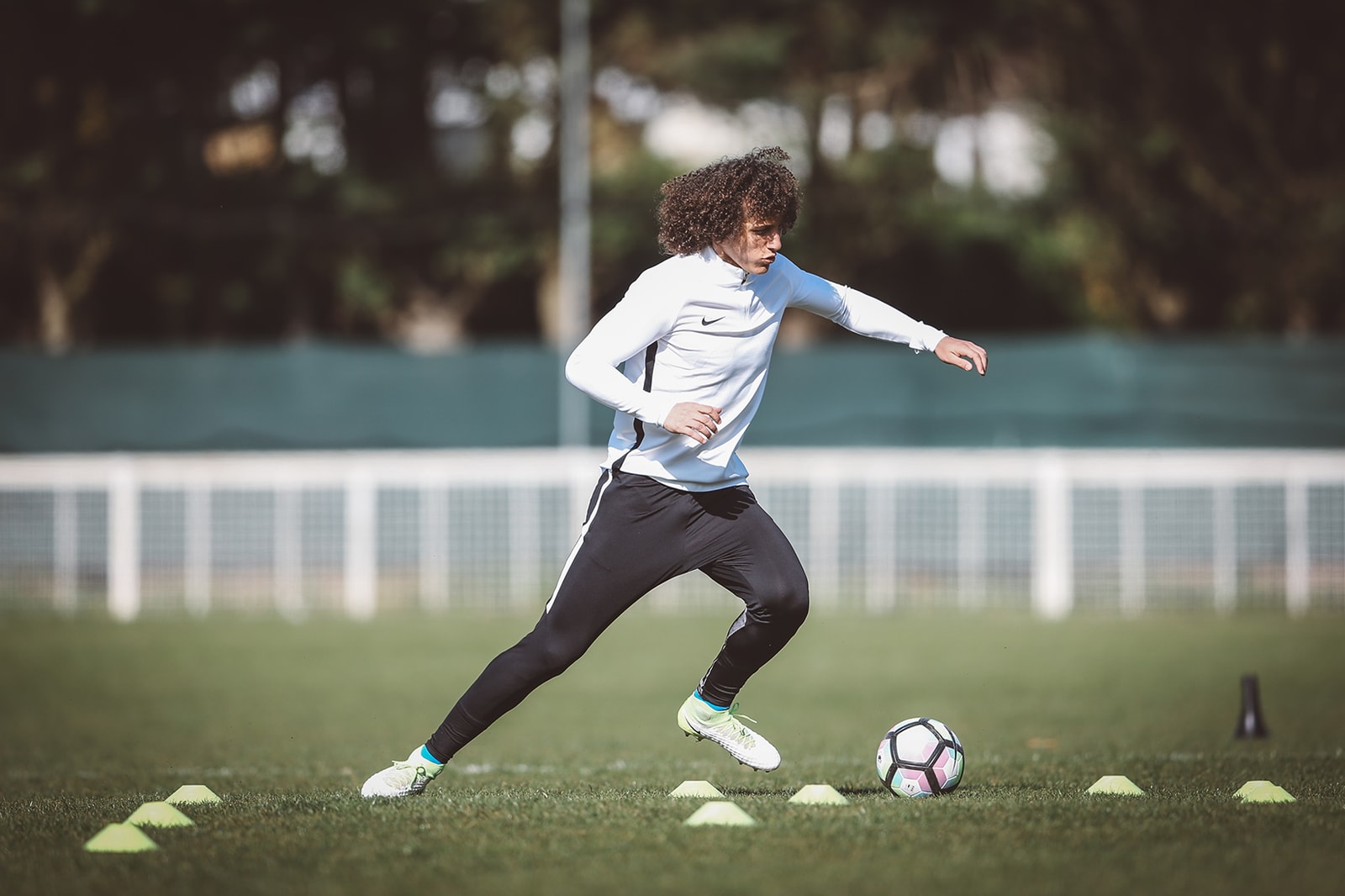 If you could bring one thing to London from Brazil what would that be?
I would bring the Brazilian beaches to the UK. The last one I saw here was the beach at Bournemouth — we played there the other month and it was great to see the beach but I didn't dare go in the sea.
Tell me about your love of practical jokes.
No, I'm a serious guy! But maybe sometimes we'll send messages to each other with the wrong time to arrive at training and if they're ever late they have to pay something to the team as punishment. That type of prank is cool. There have to be limits to these pranks but you need to smile every day and if you're happy, that's when you can give your best.
What makes a good leader?
It's all about the team rather than the individual. To be a leader you are born for the others and you need to be ready to do anything for the team. We don't have too many big egos at Chelsea so that's a good thing.
What motivates you?
My motivation is understanding my life. I'm a blessed guy. I left my family when I was 14 and now I have a great life living in one of the best cities in the world playing for one of the best clubs, and I'm thankful for that.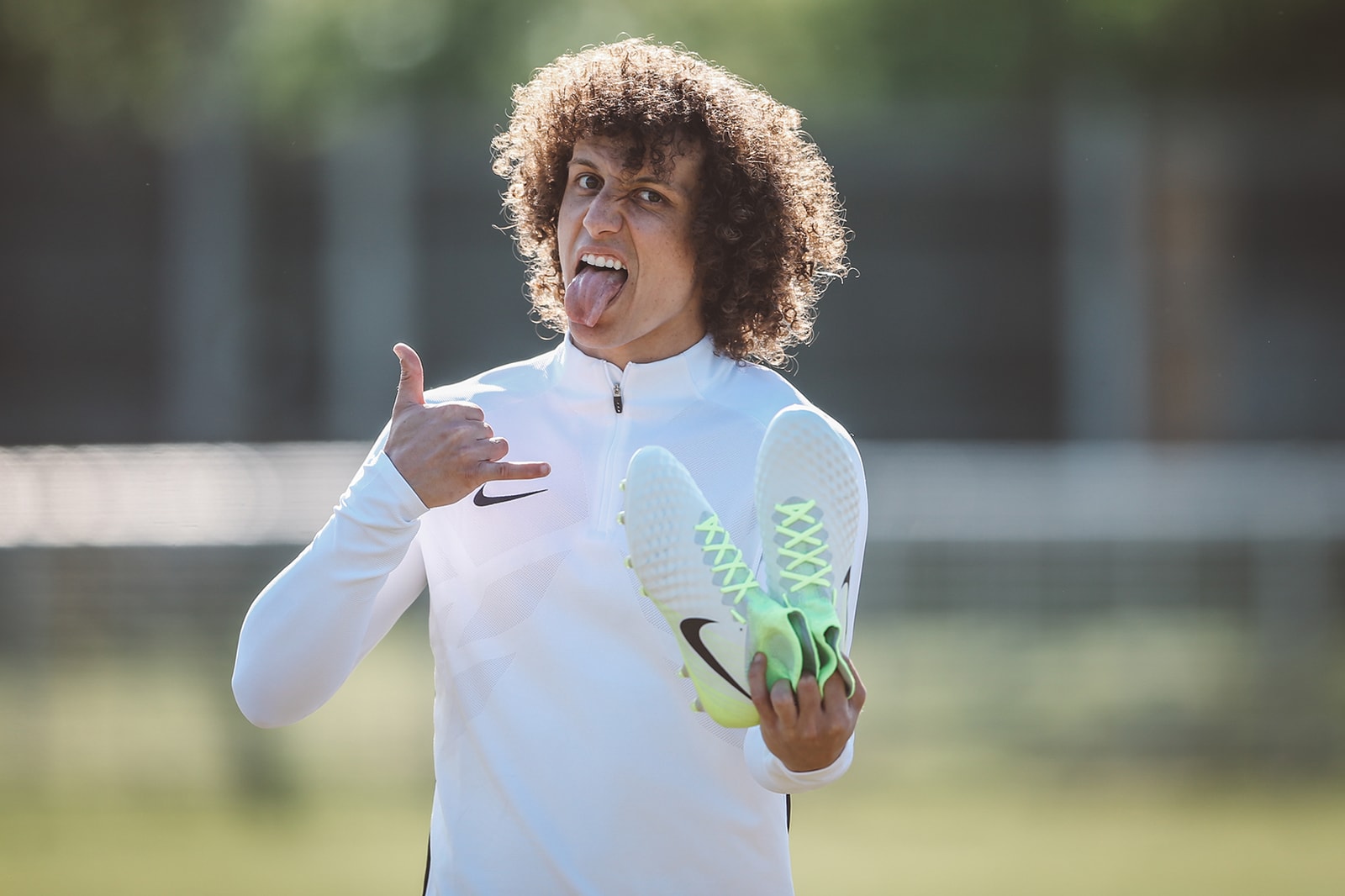 What ambitions do you still have?
My ambition is to play at the highest level as much as I can, which is why I came back to Chelsea. I had a great life in Paris but I didn't get an opportunity to win the Premier League and I had that ambition.
How seriously do you take your job as a role model?
You need to be you. What I try to do with fans is to show that I'm normal like them and if you have a dream you need to work hard to live this dream, and you need to be a good example on a human level rather than just being a good player. I'm always trying to improve myself as a person.
What's been your biggest challenge in football?
My biggest challenge is just to win the next game. When you think too much of the future you don't live in the present.
Designed for creative playmaking, David Luiz wears the Nike Magista Obra II Motion Blur available from Nike.com.