Here Are Five Avant-Garde Fragrances to Try This Summer
Including scents inspired by films, fictitious books, and inorganic smells.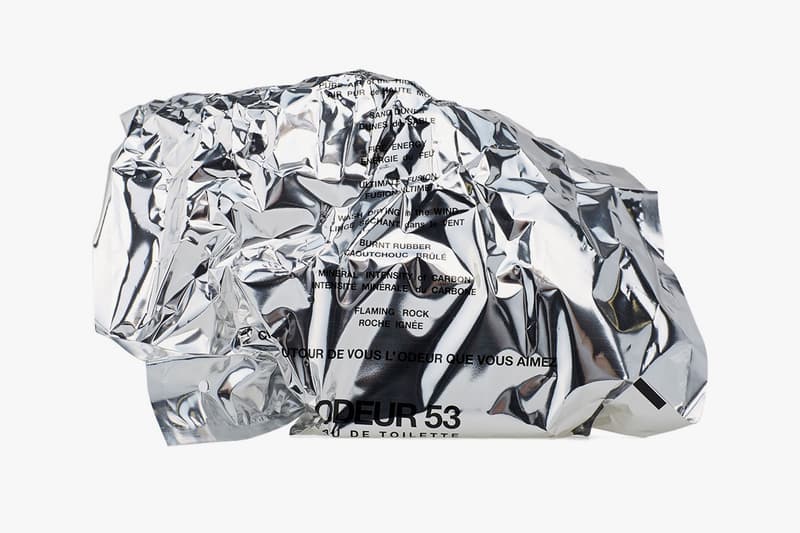 Summer presents a challenge to anyone with style: the weather is better, but it also makes layering outfits and pieces nigh on impossible. With fewer layers, spritzing a statement fragrance into your daily routine may be just the ticket to elevating your summer look. Unlike their more mainstream designer counterparts, conceptual fragrances often take cues from memories, using the olfactory sense to transport the wearer to faraway places and spaces. In addition to their transportive tendencies, conceptual fragrances are usually unisex. With that being said, here are the Five Best Conceptual Fragrances to try out this summer.
Mad et Len — Blackmusk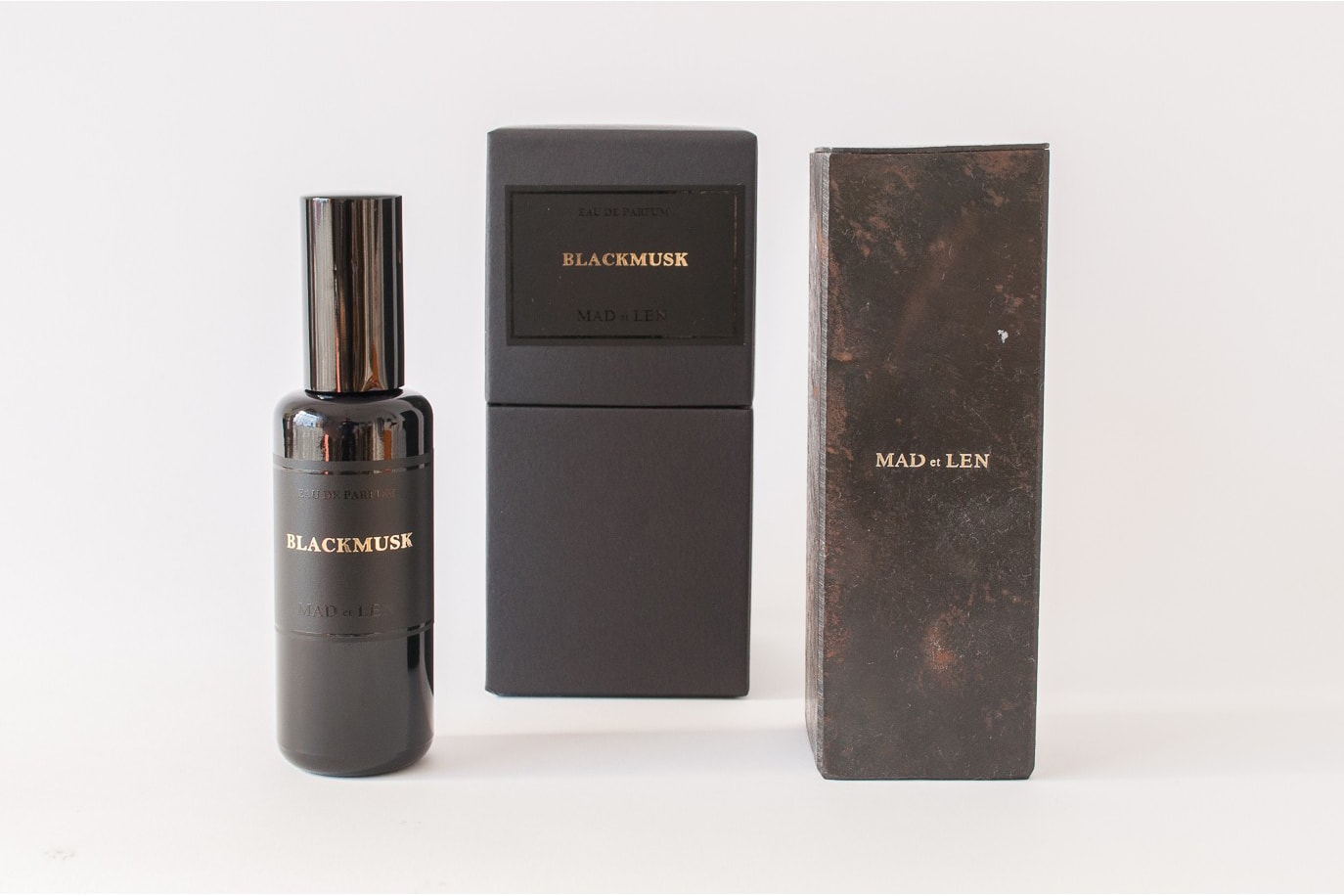 Price: $165 USD
In his multi-tome opus, A Remembrance of Things Past, Marcel Proust's protagonist bites into a Madeleine cake and is instantly transported back to his youth. This idea of involuntary memory is central to the art of conceptual perfumery and the Madeleine scene in particular serves as the namesake behind French perfumers Mad et Len. The brand's eau de parfums and candles are handcrafted in artisanal batches in a remote alpine village — its candles are even poured into iron vessels crafted by the local blacksmith.
Blackmusk is a narcotically intoxicating fragrance: venomously sweet and floral with fruity hints of green apple, the scent slowly fades to a dark heart of amber and wood. Avant-garde, venomous, nigh on dangerous. You can try it out for yourself here, but buyer beware: Blackmusk is an acquired taste that's not for everyone.
COMME des GARÇONS — Odeur 53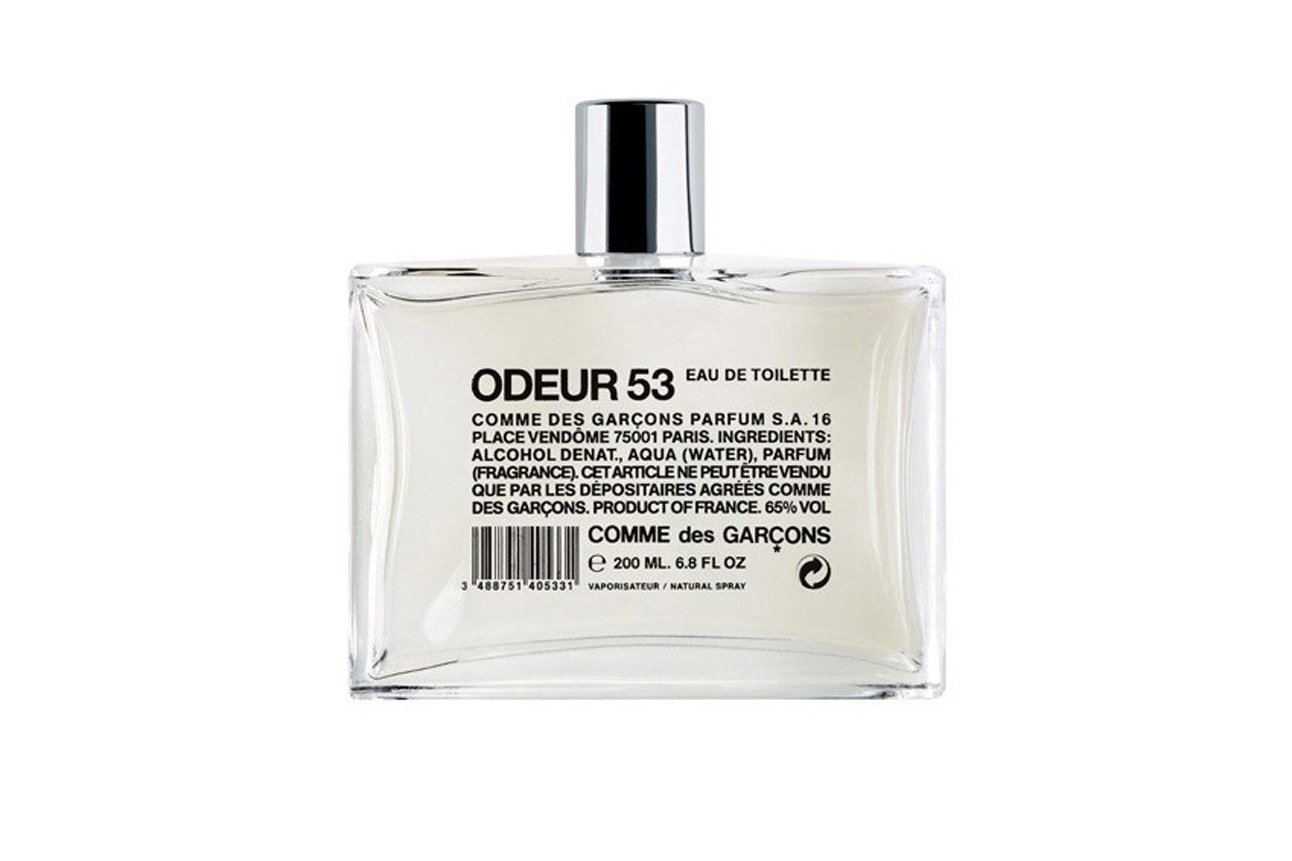 Price: $135 USD
Rei Kawakubo has always had an eye for the avant-garde, and that philosophy extends to COMME des GARÇONS's fragrance offerings. While scents like Wonderwood, Blackpepper, and the PLAY series are all easy sells, Kawakubo's more cutting-edge creations reward the bold. Odeur 53 is the first of CdG's anti-perfume series and it consists of 53 different notes, each derived from inorganic sources like "The Freshness of Oxygen, Flaming Rock, Freshly Mowed Grass, Wash Drying in the Wind, Sand Dunes, Pure Air of the High Mountains, Flash of Metal, and Nail Polish."
This scent splits crowds: some swear by it, others say it smells like soap. Try it for yourself and see or take turns spritzing it and describing what it smells like to you — no two answers will be the same. If Odeur 53 isn't ethereal enough for you, might we recommend its warm cousin, Odeur 71, instead.
Folie à Plusieurs — Le Haine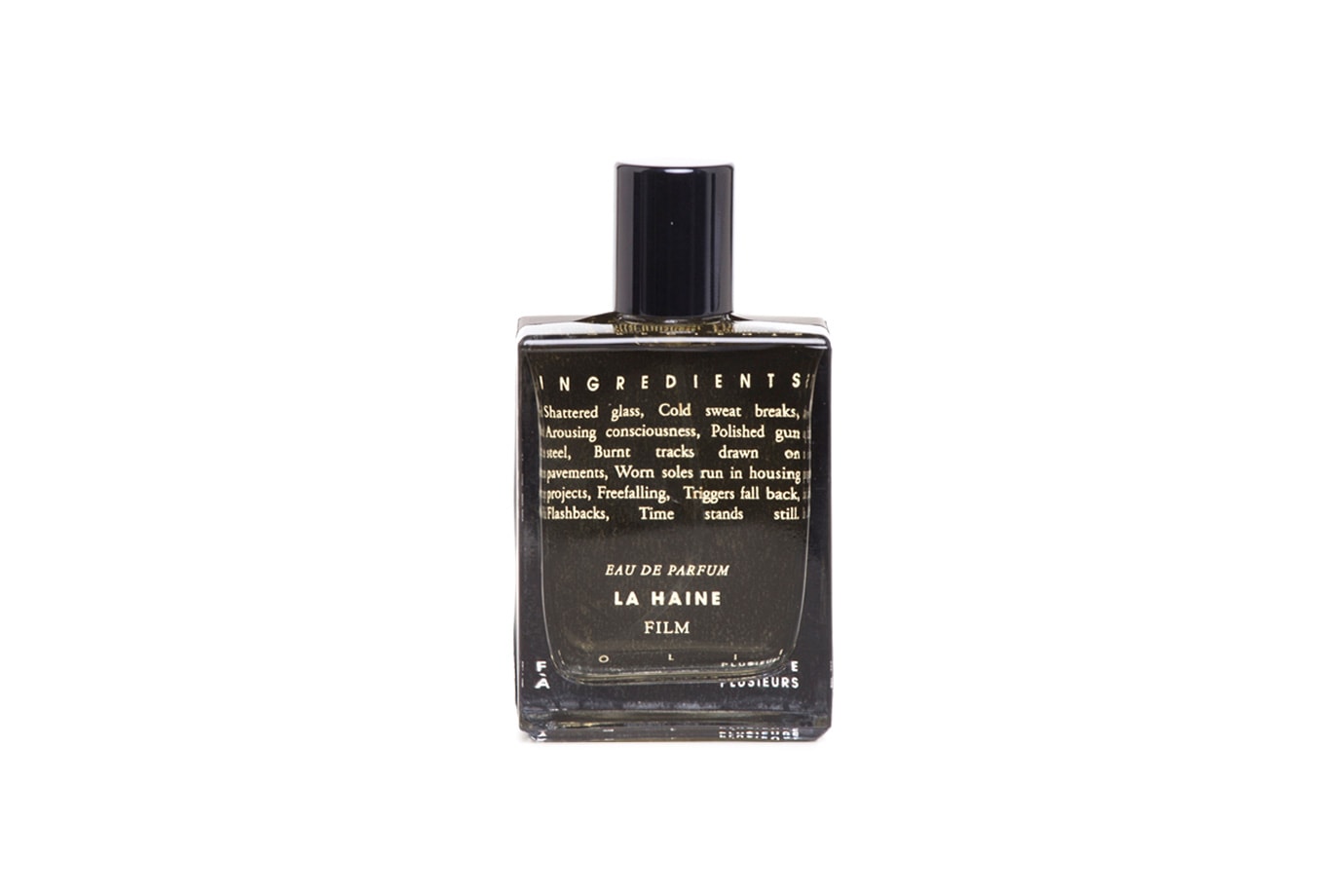 Price: $63 USD
Folie à Plusiers is truly an art-house perfumery: in addition to offering avant-garde fragrances, the Berlin- and Paris-based perfumery also has Le Cinema Olfactif, an ongoing collaborative project with the Soho House that fuses fragrances with the art of cinema.
Le Haine is based on Mathieu Kassovitz's black-and-white masterpiece of the same name and draws upon the film's themes of police brutality, urban decay and racial tension. How does a scent do that, you might ask? By building around scents of a drive-by shooting, including "shattered glass, cold sweat, polished gun steel and burnt tire-rubber." The bottle's label is designed to wear away with use, eventually leaving the wearer with a bare bottle and a blank slate. You can buy a bottle of the stuff from the New Museum's store now. If Le Haine is a little too street for your taste, maybe the brand's adaptations of The Virgin Suicides or The Lobster are more your style.
Maison Margiela — REPLICA "Across Sands"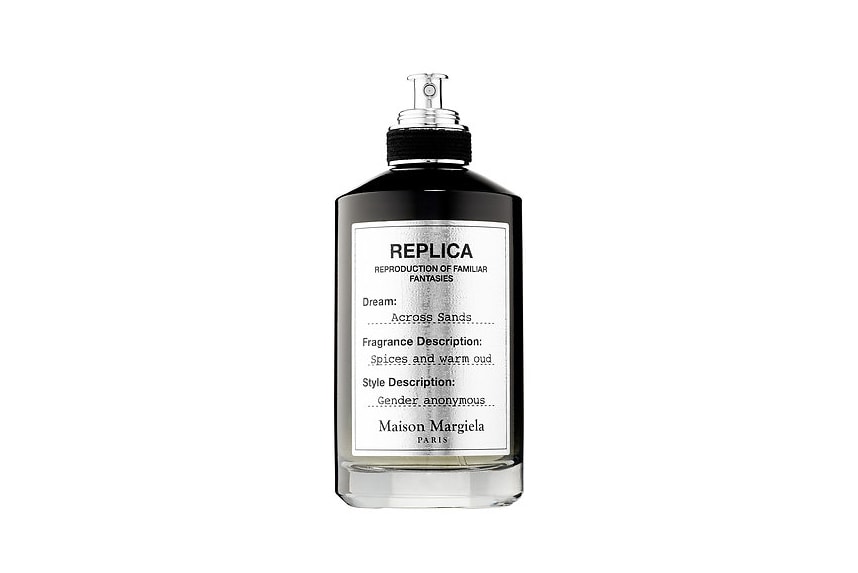 Price: $180 USD
Margiela's Replica line has birthed many a timeless scent: Jazz Club and Beach Walk are both contemporary classics. The "Reproduction of Familiar Fantasies" series continued the lineage while tapping into subconscious fantasies. "Across Sands" uses notes of spice and oud to embody the essence of a remote desert paradise, while hints of date bring a much-needed sweetness. This is one for the adventurer who gets caught fantasizing, eyes glazing over at their desk. Purchase here.
Imaginary Authors — A City on Fire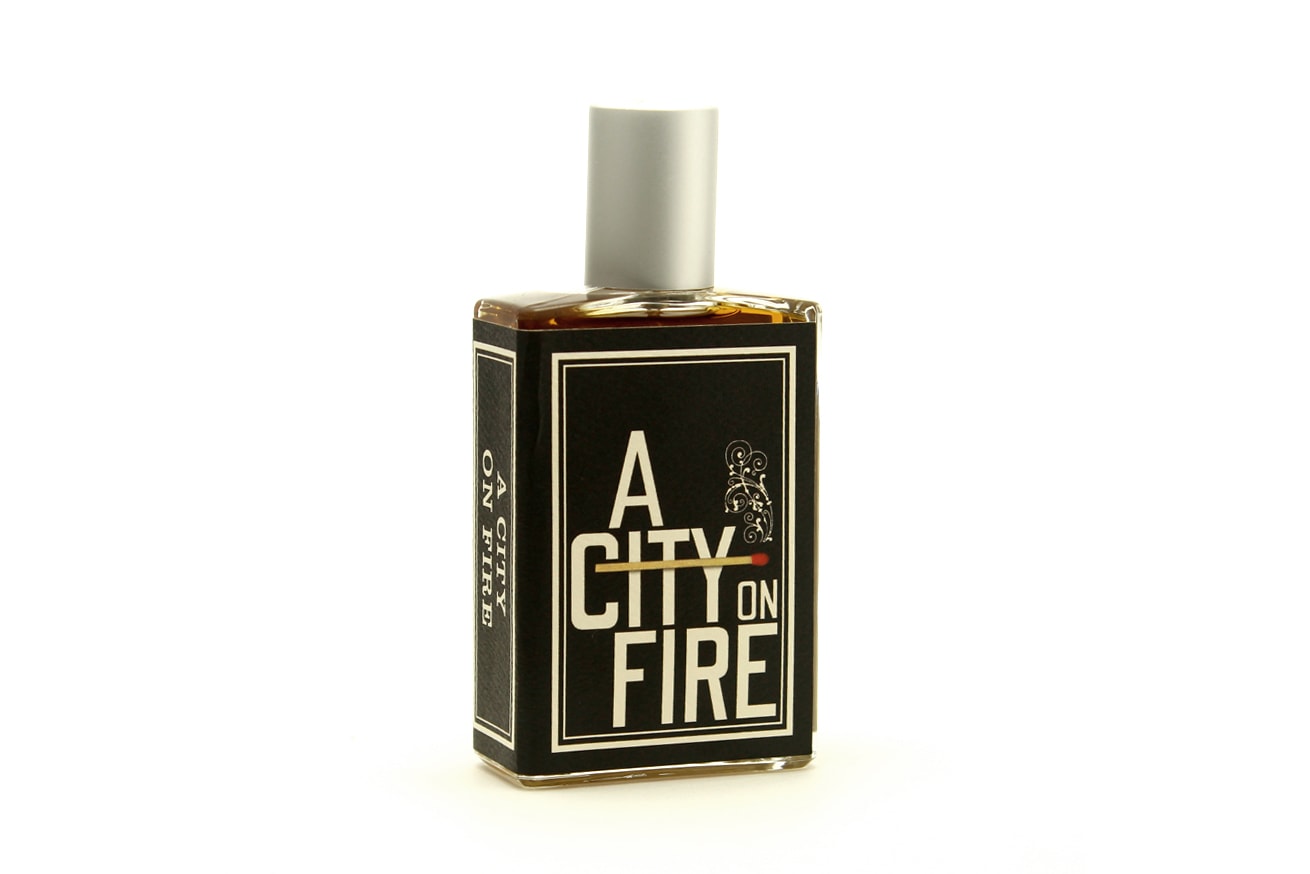 Price: $63 USD
Imaginary Authors is a niche perfumer based around a simple concept: each scent is based on a book by a fictitious author. This particular scent is based on a dark graphic novel that tells the story of two matchmakers. Hence why the top- and mid-notes of dade oil, spikenard, cardamom, clearwood, dark berries and labdanum give way to a smokey heart of burnt matches. Buy it here.