Watch the Grim, Alternate Ending of 'Get Out'
The disparate conclusion is revealed.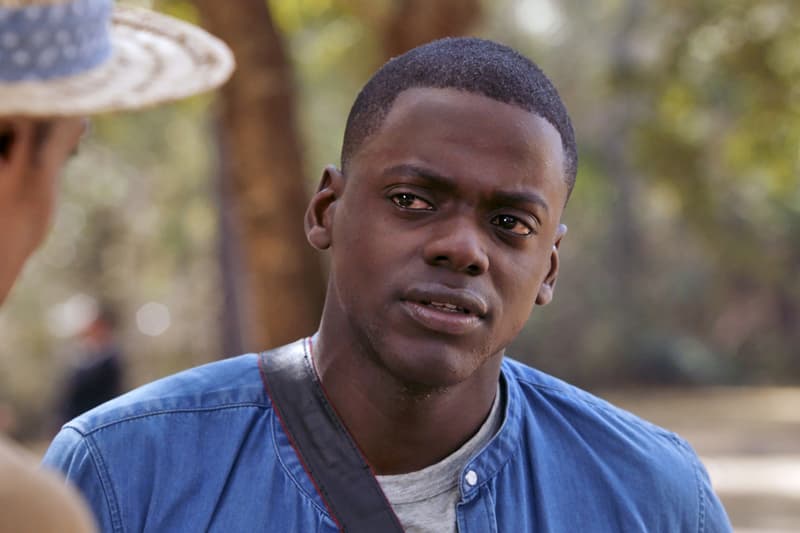 Jordan Peele's Get Out continues to incite discussions after earning the title as the highest grossing film for an original screenplay, receiving acclaim for its cultural relevance in the rare genre of "social thrillers" and essentially rewriting the rules of the box office from its overnight success. For those who have not seen the film, please note that spoilers will be revealed ahead.
In an episode of Another Round, Peele revealed than an alternate ending of the film had been created from the final cut — one which doesn't end up with Chris (Daniel Kaluuya) escaping. While the clip was supposed to be a bonus Blu-Ray feature, a leaked version has been making its way around the internet. The bleaker ending shows the cops arriving shortly after Chris kills Rose, where he's arrested and put behind bars. His friend Rod (LilRel Howery) visits him in jail and tries to help him out, but Chris realizes the harsh reality he's faced with and chooses to stay where he is. Watch the snippet below and be on the lookout for the Blu-Ray which includes director's commentary and deleted scenes, releasing on May 23.
In case you haven't seen it yet the "GET OUT" alternative ending is a lot closer to reality… pic.twitter.com/6cri9OBNRZ

— 30 for Thirty. (@BreakinTheBank) May 20, 2017