ALYX's Matthew Williams on the Pitfalls of Being a Fashion Designer in America
The womenswear wunderkind talks to HYPEBEAST Magazine about why he doesn't make unisex clothes.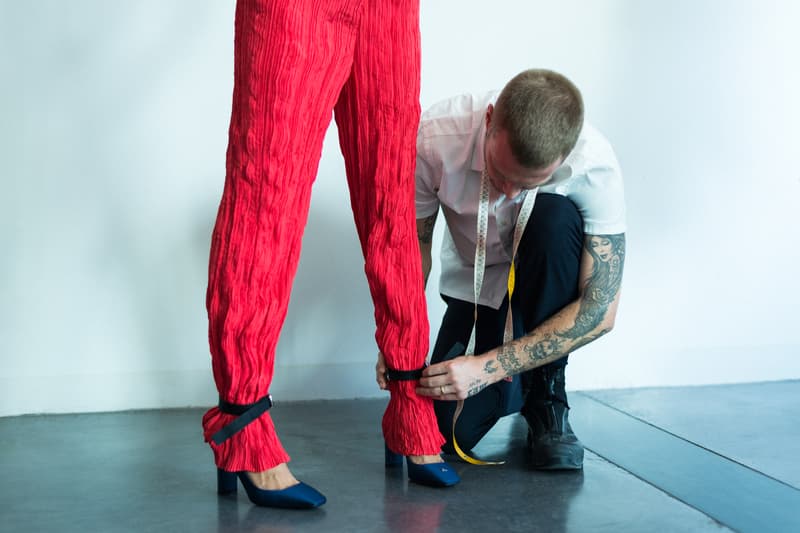 Everyone has their own version of the world, unique to them. What other people see of that world, however, is a culmination of factors that include what you do and how you showcase your life. Within the fashion industry, one of the most difficult tasks is creating the world that surrounds a brand, the way Hedi Slimane, Jun Takahashi, Martin Margiela have done, creating a universe around their labels that transcends the clothing – Slimane with his rock 'n' roll sensibilities, Takahashi with his archaic punk attitude, and Margiela with his ever-present aura of mystery. It's not just sewing together fabrics to create products that make up a brand's identity, but also the concept of what the brand encompasses allows people to connect with it.
Matthew Williams's world is ALYX. Throughout the past decade, the creative director and designer has spent his time astutely absorbing the information that would eventually help him create his own brand, and by extension, a world for people to connect to. Named after his daughter, ALYX is more a personal monologue and culmination of his life, than simply an impartial vessel of consumerism. After dropping out of college at 19 to pursue his passions, Williams went on to work with some of the most notable names in both music and fashion. From projects with Lady Gaga and Kanye West, to Nike, Stussy and Supreme, as well as creating a brand out of his DJ collective with Heron Preston and Virgil Abloh, Williams has led the way in the modern day creative realm. Now in its fifth season, ALYX is a brand that has stayed true to the voice from its inception. The way the garments portray a timeless ethereal quality is just one piece of a larger story – everything produced has a conscious meaning behind it.
The talented creative fills us in on the ideas he is trying to present, how his past work can obscure perceptions of his new work and why ALYX is something he can happily do for the rest of his life.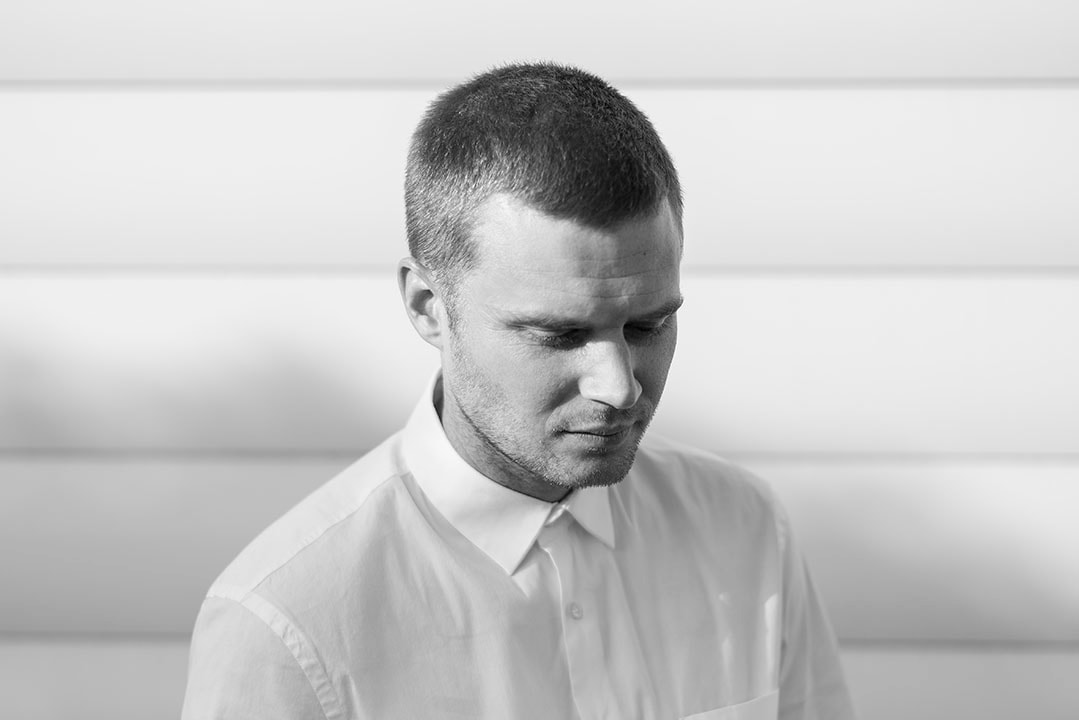 What made you choose fashion as the medium to translate your vision?
The world doesn't need more clothes. Storytelling was always very interesting, and that's what I am as a clothing designer. It's the medium I choose to express myself and to tell the stories that I want to tell. The designers I've looked up to and the clothing I've always loved has a story behind it and that's definitely something that comes from menswear. The lineage of a garment represents what's special to it on the inside but you cannot necessarily see that with your naked eye. It links you to your friend circles and your clan of people that are all drawn to the same secret. I like that idea of creating a world outside of a garment. All of the storytelling through hardware that goes on the clothing or image locations or the music used can be little codes for people who want to go down the rabbit hole to find out more about me and about my love and pain and things that make me happy.
Are you designing for yourself or for a female perspective as ALYX is a womenswear brand?
I'm not designing for what I personally would wear. I'm designing the women's stuff from a place of what I find attractive and what I find beautiful. I'm inspired by girls, like models Molly Blair and Stella Lucia and their attitude, which I keep in mind when making clothes. When you're a man designing for women, it's mostly an idea that you're projecting. A woman designing for women can project special qualities in the clothes, like when Yohji and Hedi design for men. It's exciting when you can tell that a brand clearly communicates the style of the designer. Hopefully one day when I have the opportunity, I'll be able to design for myself. I'm not branding it unisex because I think that term is used too loosely these days.
Do you still get associated with your previous work even as you are working on new projects like these?
When working with celebrities, whatever you do amplifies and gets etched in stone. I did work with Gaga when I was 21 or 22 years old and I still get labeled as Lady Gaga's creative director in the first line of interviews, when what I'm doing now has no relevance to her or to Kanye either. I appreciate both of them but it's not fair to them either, because they're doing their own work now. If I'm an employee for a company I do my best work for that company. But does that company's ideology reflect on each individual employee? Because I worked with pop stars when I was 21 or started a DJ group with my friends, I get labelled as things that I'm not and it's funny.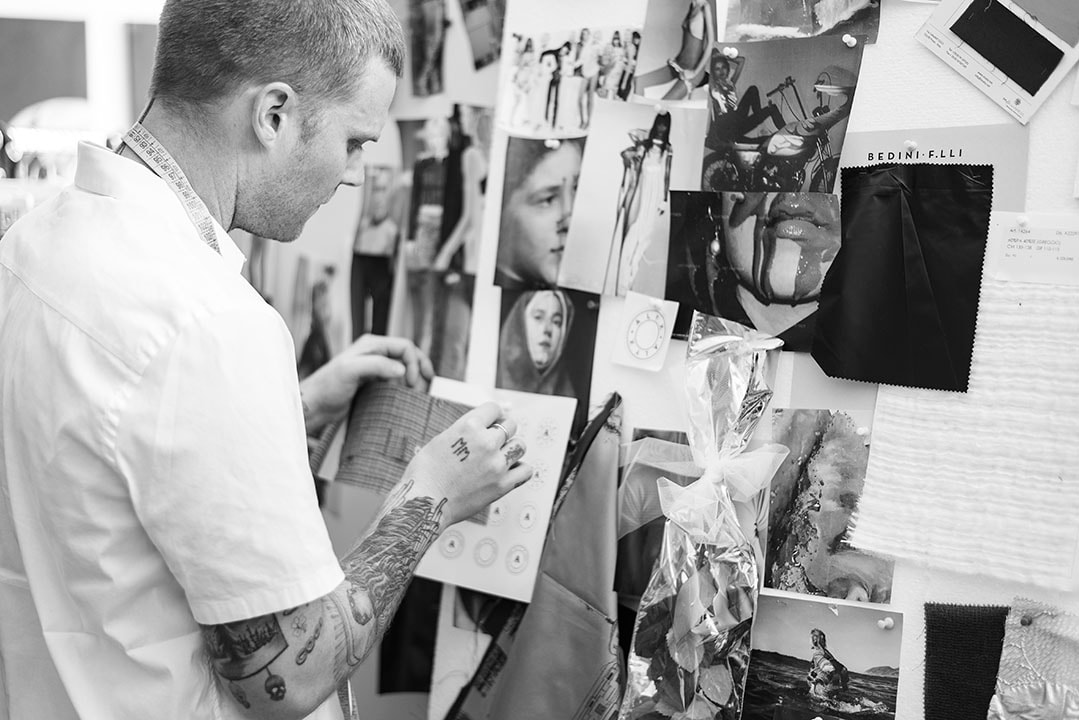 That must be pretty annoying if people keep comparing you to your past.
Where I come from in California, there's no fucking hope. Everybody I grew up with lives in the same town and has like six babies by the time they're thirty. When I started making clothing 11 years ago and dropped out of college at 19 because I wanted to be a designer, I moved to LA driving fabrics around to denim brands and working out of sweatshops, doing anything I could in the luxury space. How would I even know how to meet a store in Europe or get an Italian bank account to work with contractors? You have an extreme disadvantage being born in America and wanting to do high fashion because there's nowhere to make clothing at that level here. You have to go to Italy or Japan. You can make jeans and T-shirts but not elevated womenswear. I'm really grateful that I had the entertainment industry to take me out of Los Angeles to meet all these great people – because it wouldn't have been possible without Kanye and Gaga believing in me and giving me a platform. If I was born in London or Paris, I probably just would've worked up the fashion system but there's no way to do that when you're born in Central California.
Is social media also a part of how you project your vision?
I come from a time when you didn't know what the designer who made your clothes looked like. Clothes were just judged on the magazines, the runway, how they looked and felt in the stores. Now it's not like that at all. Some clothing can be made not to the best level and become successful through social media. Now with e-commerce, less and less of the physical store footprint is as valid if you have the social media following and you're able to direct traffic to your own online store. It's not hard to realize there are people who do it extremely well. For me, it's something I'm still getting used to, since social media is not natural to me. Utilizing it in an authentic way is something I'm working on. In a way, it's a bit snobby to not be on it and using it.
How do you manage to stay on top of all the different aspects of your work?
It's just instinct. Because it's my own company I can do things at my own pace. A lot of these things can take a long time to do. A catalog can take nine months. That's not normal; a normal company might expect a quicker turnaround but that's also why most people's work is shit. I think that's why you see all the burnouts in designers because they're expected to produce relevant ideas and work at a rate that isn't possible. People can fool themselves into thinking their ideas are good but they're not. It's just like more noise.
It's also a struggle for us to cover everything at HYPEBEAST, so it's refreshing to see a brand not trying to make as much as they can.
It's disgusting to me. Like, who's buying all that? It's crazy because everybody wants to keep hitting their sales goals and their company growth, but what if the world is saturated with products? Sometimes the solution to increase sales is to make things less expensive and make more of it, but what about making nicer things and less of it, and making the company smaller? That's why I'm really interested in recycling fabrics and clothing.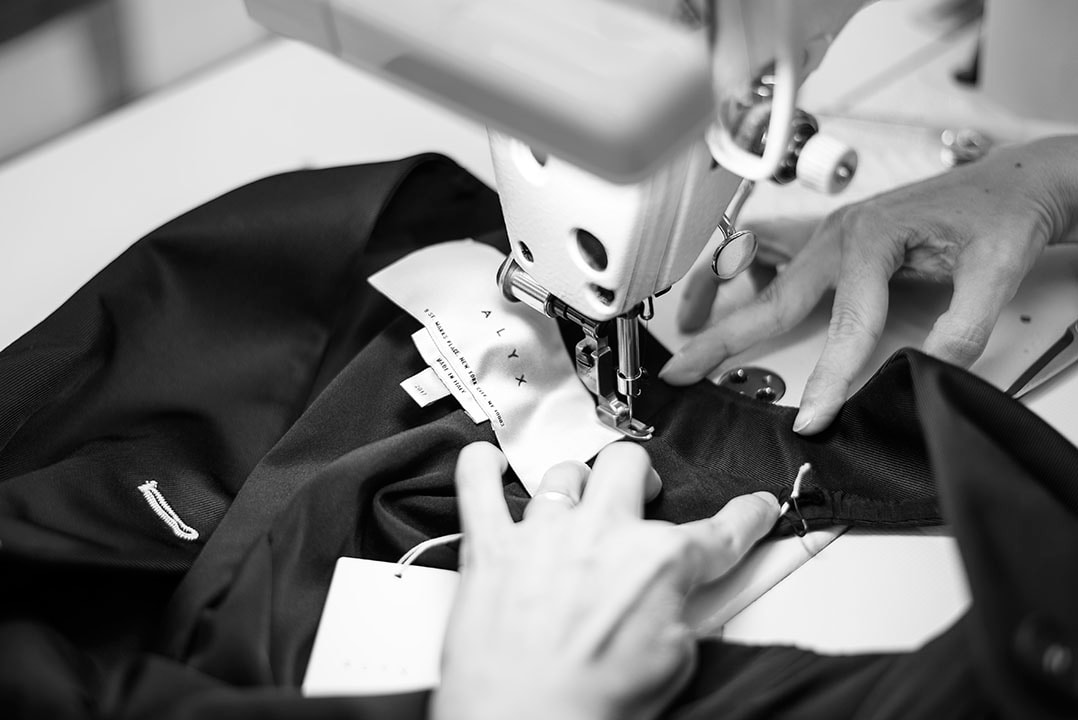 By going against the trend of churning out as much as possible, do you fear ALYX might fall into an area of obscurity?
We're making modern classics. I really think of the clothes as a value investment. When people are spending their hard-earned money on the clothes I make, they're going to want it to be in their closet for years to come. I personally shop like that, as does my wife. In addition, I design the clothes so that each individual piece can be the best garment it can be. You may wear pants from one designer, a top from another. The individual piece has to be the best pants or best sweater it can be, not just a silhouette for that season. I think some designers can do it, like wearing all Rick Owens looks amazing but then sometimes when you're just wearing a drop crotch pant there's only one other T-shirt that can work with that.
How else do you present your ideas outside of clothing?
[Founder of SHOWstudio] Nick Knight has always told me that we should take advantage of all the latest technology. When Ansel Adams was practicing photography, an 8×10 camera was the most technologically advanced camera at that time, and he hiked with it into the mountains of Yosemite with probably 150 pounds on his back to take these amazing landscapes. He wasn't taking a lighter camera because it was easier. I think it's the same with film, I love the look of it but at the same time it's not better or worse than digital photography, it's whatever the person chooses for that look. I feel like there's more room to play when you're dealing with a new technology or a new medium.
So if this is the epitome of your ideas, would you be content to do the same thing for the rest of your life with ALYX?
Yeah, I'd like this to be what I do for the rest of my life, and to keep bringing in people to collaborate with. If you look at a lot of people I look up to like Raf or Hedi or McQueen, they started their brands at around my age and the world found out about them when they were 30 and when they had lived a little bit of life. I did stuff when I was 21 or 22 and people knew about it around the world. Still, all the decisions you made at 20 stick around with you in this day and age. It did take all these jobs and years to understand who I was and what I can do. And that's why I'm happy with where I'm at now and where ALYX is. Just to have the confidence to put something out that's so personal – named after my daughter – is a window into my head. You're kind of naked to the world. If I were younger and didn't have the experience with all these brands and people, I may have just called it an ambiguous name that means nothing and is just a brand. But I think this way it forces me to have some kind of passion and deeper relationship to the work.
This story was featured as part of HYPEBEAST Magazine Issue 16: The Projection Issue. Find out more online here.