Kenzo Takada Given Lifetime Achievement Award by 55th Fashion Editors Club of Japan
One of the industry's most talented veterans.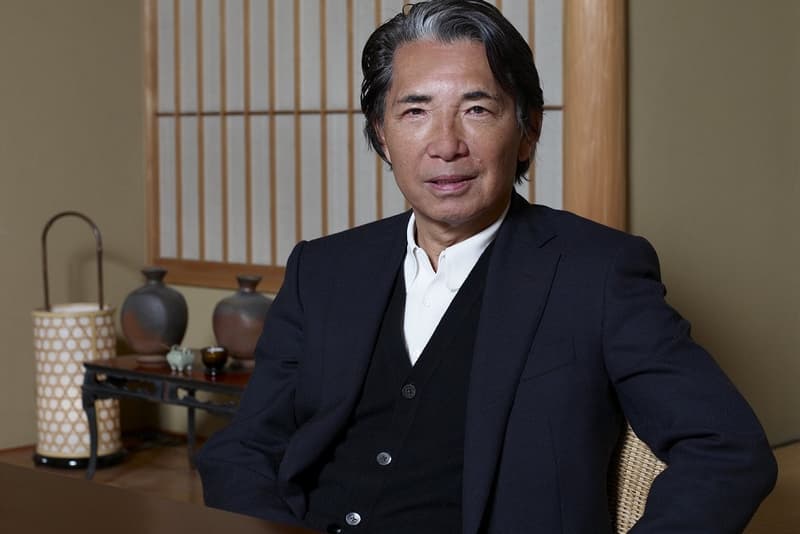 Renowned industry veteran and designer Kenzo Takada was awarded one of the Fashion Editors Club of Japan's most illustrious prizes earlier this week. For the 55th Fashion Editors' Club of Japan ceremony, Takada and his storied career were celebrated with the coveted Lifetime Achievement Award. Along with Kenzo Takada's accolades, FACETASM's Hiromichi Ochiai was given the Designer of the Year prize. Previously, influential creatives such as Yohji Yamamoto, Chitose Abe, Marc Jacobs, Giorgio Armani, Karl Lagerfeld, Tom Ford and others have won the prestigious Lifetime Achievement Award.
In his acceptance speech, Takada had the following to say:
I'm getting older, so I don't think I'll do the same job [I used to do] again. But I would like to work with people from different countries, with different young people, in various areas other than fashion, such as lifestyle and perfume. Even if it's just a little bit, I would like to keep working … And in a personal sense, because I've been removed from Japan since a fairly young age, I feel like I don't know Japan very well. So while I can still get around, I'd like to make some time to increase the number of trips I make back to Japan and to stay here longer. I want to see and learn more about Japanese culture and lesser-known places in Japan. My most fun project right now is discovering Japan.

Even though I'm in Paris, I often hear about young Japanese designers who are quite active. But because I'm in Paris, it's just something I hear. I can't really see it for myself … And another thing I've noticed lately is that young Japanese people, including young designers, aren't going abroad as much. When I hear things like that I think it's a bit sad. I think if young designers have decided on a goal or dream, they should go overseas when they're younger. Actually being able to experience different things with the five senses really provides great inspiration. I also want them to take more risks while they're young, and to work hard in a more international way.