Dr. Dre, Magic Johnson and More Join Board for Los Angeles's 2024 Olympic Bid
Adding a bit of star power to L.A.'s bid.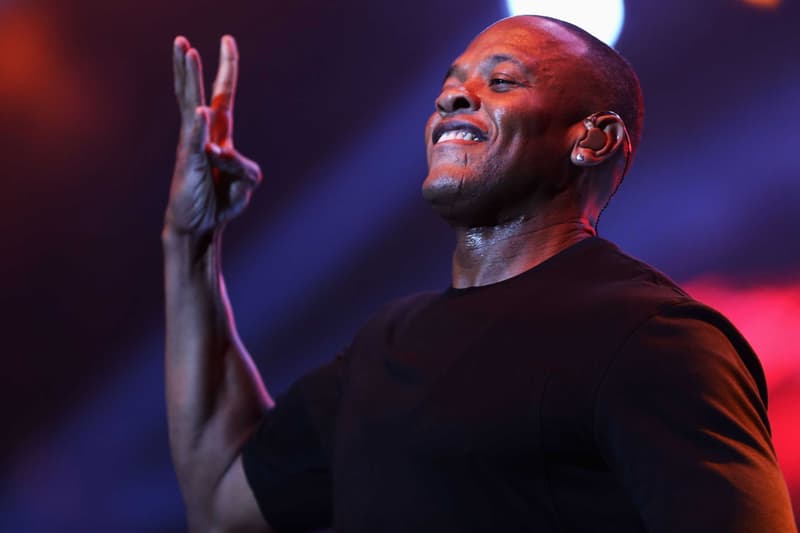 Music mogul Dr. Dre, sports icon Magic Johnson, and Los Angeles Lakers owner Jeanie Buss are among the 117 members selected to sit on the board of directors for Los Angeles's 2024 Olympic bid. Thursday's announcement comes a month after Budapest withdrew its bid, leaving the Californian city and Paris as the remaining finalists.
LA 2024 — the committee's official name — is led by Chairman Casey Wasserman, CEO Gene Sykes and five Vice Chairs, including: four-time Olympic champion and Director of Athlete Relations Janet Evans, eight-time Paralympic champion Candace Cable, Dream Teamer Magic Johnson, The Walt Disney Company Chairman and CEO Bob Iger, and UNITE HERE (National Hospitality Workers Union) Vice President Maria Elena Durazo.
On top of their business expertise, creativity and imagination, board members have donated more than $50 million USD to finance its operations, as unlike many Olympic bids in the past, LA 2024 will not receive any government funding. However Donald Trump has expressed his support for brining the Olympics back to Los Angeles.
Chairman Casey Wasserman said of the board's announcement:
The world is changing, and so are the needs of the Olympic and Paralympic Movements. This calls for new thinking, and that is precisely what the diverse group of 117 leaders and innovators on LA 2024's Board of Directors brings to LA's bid for the 2024 Olympic and Paralympic Games. LA 2024's low-risk proposal has earned 88% public support for the Games and does not require building any new permanent venues. That means that instead of focusing on complex and costly construction projects, we can dedicate this group's incredible energy and creativity to connecting the Games to the future.
The International Olympic Committee concluded an initial two-day review of the two proposed cities yesterday, with each being praised for their "creativity and strong legacy focus." IOC Chairman Patrick Baumann said at the close of the two-day meeting that "The Commission's work is just beginning, but it is already clear that both candidates have embraced the spirit of Olympic Agenda 2020… Both proposals incorporate well-known locations in these two great cities, and would deliver an excellent experience for athletes, spectators and other Games participants."
The IOC will announce the host city in Lima, Peru on September 13, 2017.