Nick Knight: Fathering Fashion Film
A digital revolution making its way into the fashion world.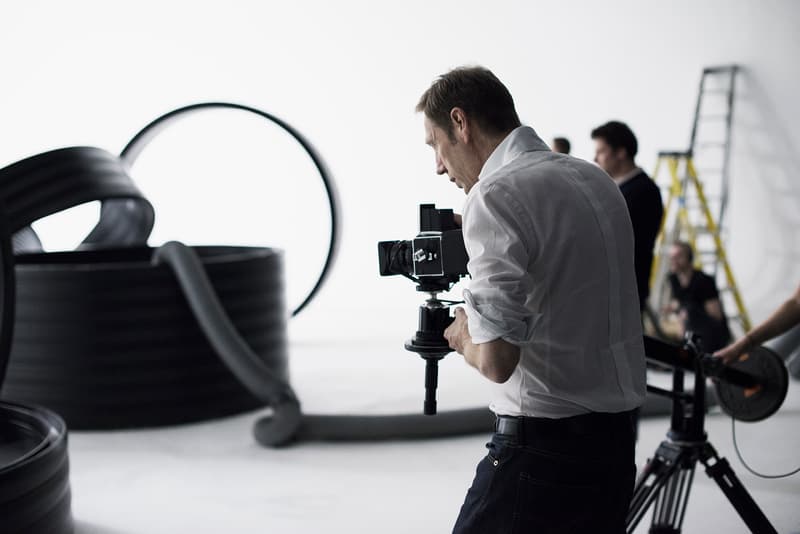 Fashion is characterized by its transience. From seemingly untouchable luxury labels and deep-rooted heritage brands, to the ever-present fast fashion market, the one consistent thread that runs throughout is constant change. The impermanence of style can be seen from collection to collection with color palettes resting on opposite sides of the seasonal spectrum, and new fabrics and material introduced and wiped out all within the same season. Silhouettes are so frequently reimagined that brands are forced to rely on trend forecasters to help make style choices confidently – constantly reinventing themselves in the process, in order to stay relevant. Unlike fashion itself, however, its means of documentation have remained undisputed and constant throughout.
In a way it's the most accessible art form we have.
In the last century, fashion photography has been the primary and resolute way of chronicling fashion. Emerging from the origins of fashion illustrations, the art of photographing elegantly clad models has ascended alongside the development of camera technology and new printing processes. With support from heralded fashion publications like Condé Nast, Vanity Fair and Vogue, famed photographers like Edward Steichen pushed fashion photography into a fine art form and the exclusive way for brands to present fashion.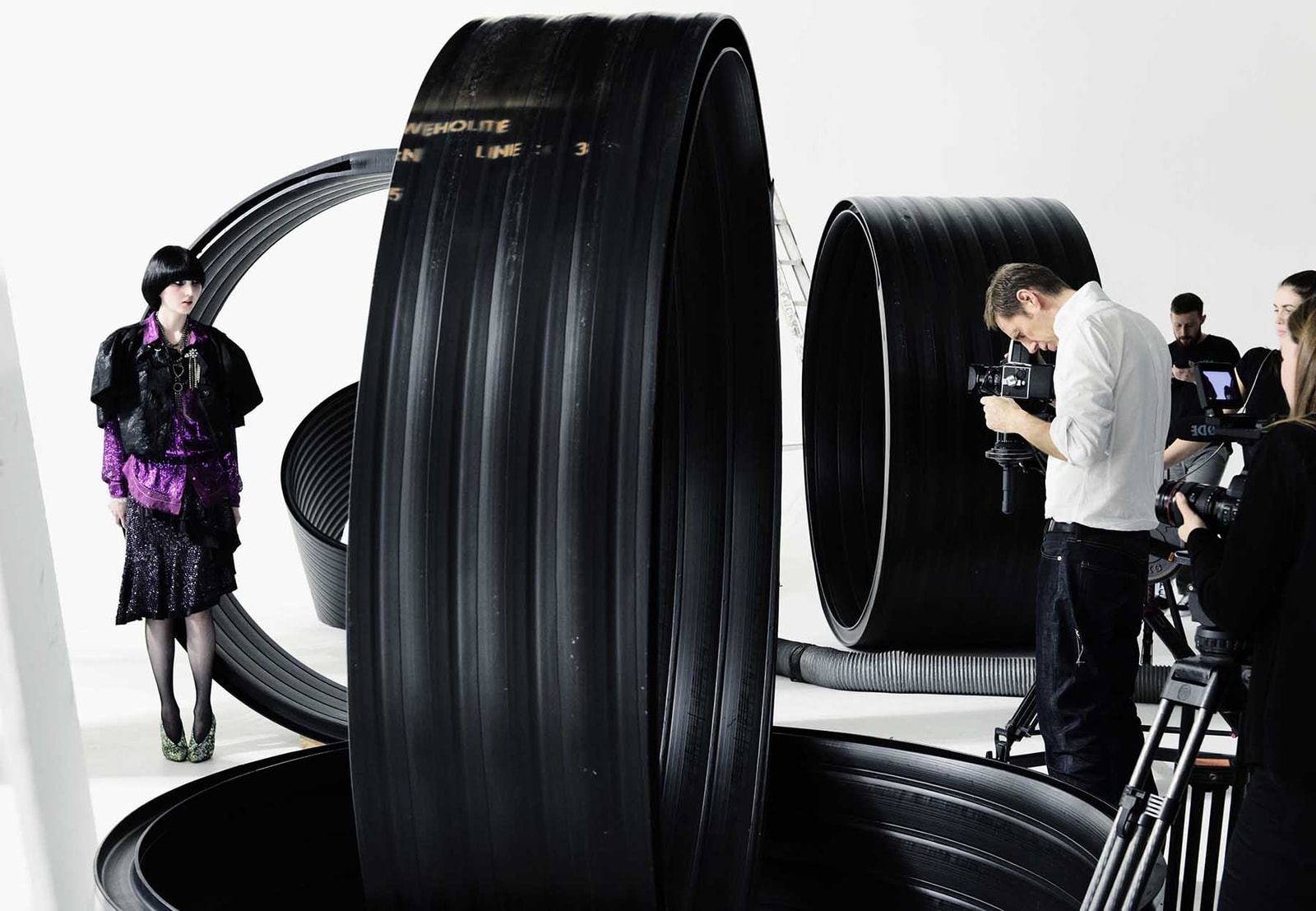 Photography, as the premier medium for presenting fashion, remained unquestioned up until the year 2000. The turn of the century marked the beginning of SHOWstudio, a digital platform for communicating fashion online. With the help of its visionary founder, Nick Knight, and the natural progression of technology – the development of accessible video cameras and the advent of the World Wide Web – SHOWstudio pioneered "fashion film," utilizing a new medium of documentation to create an entirely new art form.
Until now, high fashion only existed on runways, red carpets and in print. Depicted entirely by still images, fashion photography provided fashionistas and casual consumers with mere glimpses of upcoming styles. So was the sentiment of Nick Knight, whose notoriety ironically comes from his work as a fashion photographer, the most elaborate of such. Knight began his visual journey photographing "Skinheads" through the lens of his Olympus Pen EE. He naturally fell in love with fashion, enticed by the concept of clothes acting as vivid expressions of an individual's personality and interests. Growing up in England in the '70s, he saw the rise of the punk scene – a subculture that centered entirely on self-expression through actions, music, and most importantly shiny leather jackets and tightly-laced boots. Being right in the thick of English cultural prominence, Knight saw the importance of fashion to our society, our culture and ourselves, "In a way it's the most accessible art form we have."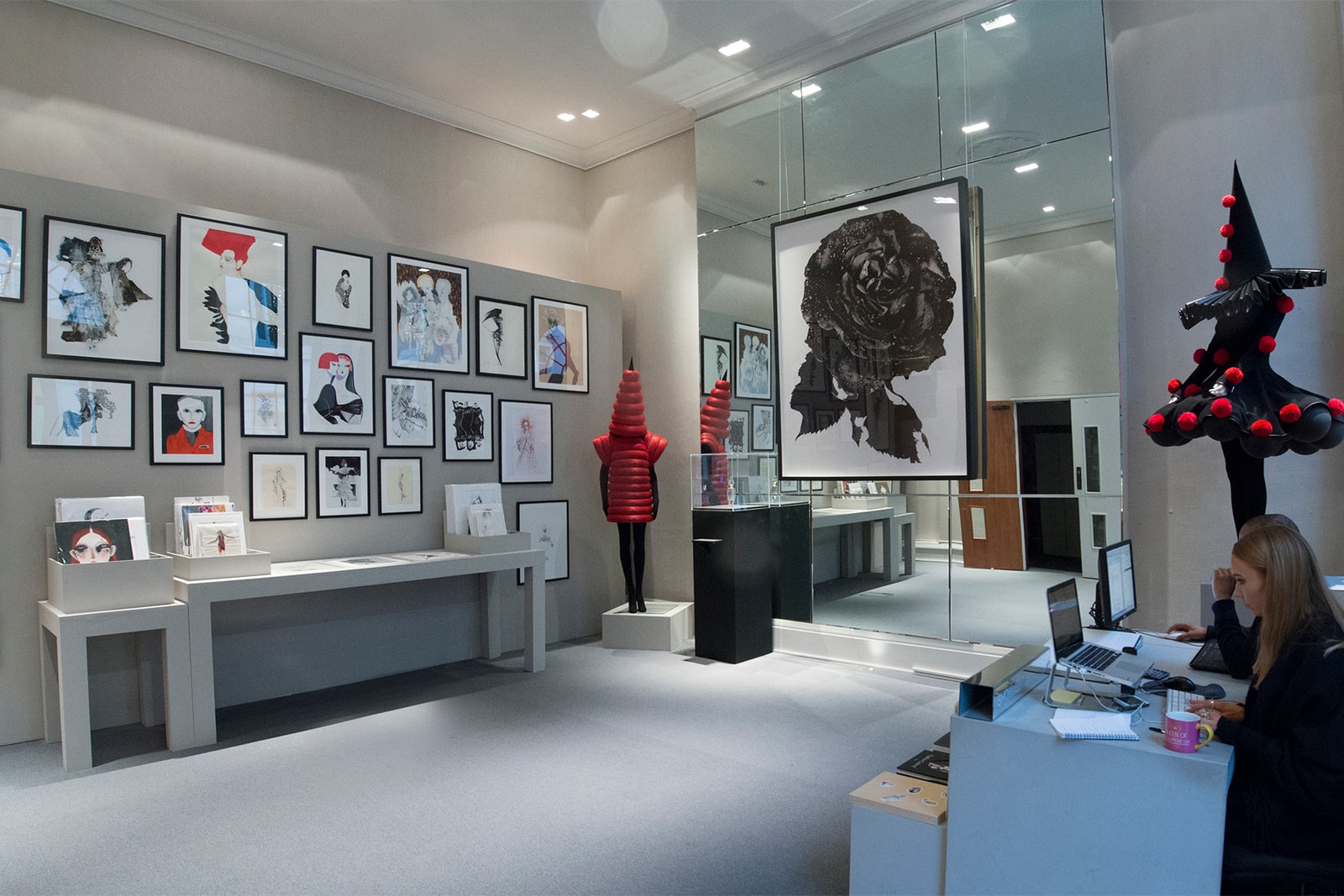 First recognized for his photographic works by legendary designer Yohji Yamamoto, Knight has long been a cut above the rest in the world of fashion photography. Having worked with Alexander McQueen, Jil Sander, Christian Dior and nearly every other illustrious brand imaginable, his flair behind the camera – elaborate setups and imaginative storytelling – is apparent inside the pages of Vogue and i-D magazine. However, this acclaim was not enough for Knight and by the mid-'90s he felt discontent with magazines and their depictions of fashion. "It was not politically where I was in life. I didn't feel it was representing people I knew, or was interesting to them, and I found it all a bit too stained and too stale. Not that there wasn't anything interesting in my life – it just wasn't being depicted in the magazines."
His solution: SHOWstudio, a fashion website that "consistently pushes the boundaries of communicating fashion online. Alongside the rise of internet prominence, SHOWstudio, unlike print magazines, gave Nick an uncensored global platform on which he could present fashion with freedom, unhindered by clients and commercial demands. In reference to commissioned photoshoots, Knight explains "I don't want that to be the only work I do in my life, I'd like to do some stuff which isn't about money, which actually is just about making images or making films, or whatever it is, just for the love of the subject matter; for the love of art." With this unique fashion platform, new media in fashion flourished and moving pictures became an exciting new means of presenting clothes, from four-second GIFs to full-length films. The marriage of two previously separate disciplines, made for a fresh yet unmistakably cohesive mode for depicting fashion.
"You never draw or imagine a piece of clothing as a still thing, you always see it in movement," explains Knight in what seems to be an obvious, but previously neglected thought.
"It's closer to the designer's vision. You've got something that is in its essence, its reason to be. It's there to show a better version of fashion than stills do." In the same way he believes that fashion represents us, Nick Knight is passionate about representing fashion optimally. He has personally nurtured this new medium from its nebulous infancy to the established fine art form it is today. With SHOWstudio being an incubating platform for artists and fashionistas alike, Knight has made it his mission to not only develop fashion film, but actively seek out elite fashion filmmakers. Knight believes these individuals are a new breed of creatives whose primary characteristic is a love, understanding, and obsession of fashion first and foremost. Knight introduces Ruth Hogben, an assistant of his for years before blossoming into, as he considers, the first of this new generation of artists. He stresses the importance of the filmmaker's entrenchment in the realm of fashion. "Being a great filmmaker does not make you a great fashion filmmaker, the same way being a good photographer does not make you a good fashion photographer." Knight sees fashion filmmakers as defined by their highly specific interests, knowledge and skillset, and like fashion photographers, there are only a handful of elite artists in the field. SHOWstudio sets out to not simply be a platform for extraordinary artists, but to help seek out and help establish these fashion-forward artisans. Hence, the creation of the Fashion Film Awards – just one of the many diverse facets of SHOWstudio, "The Home of Fashion Film."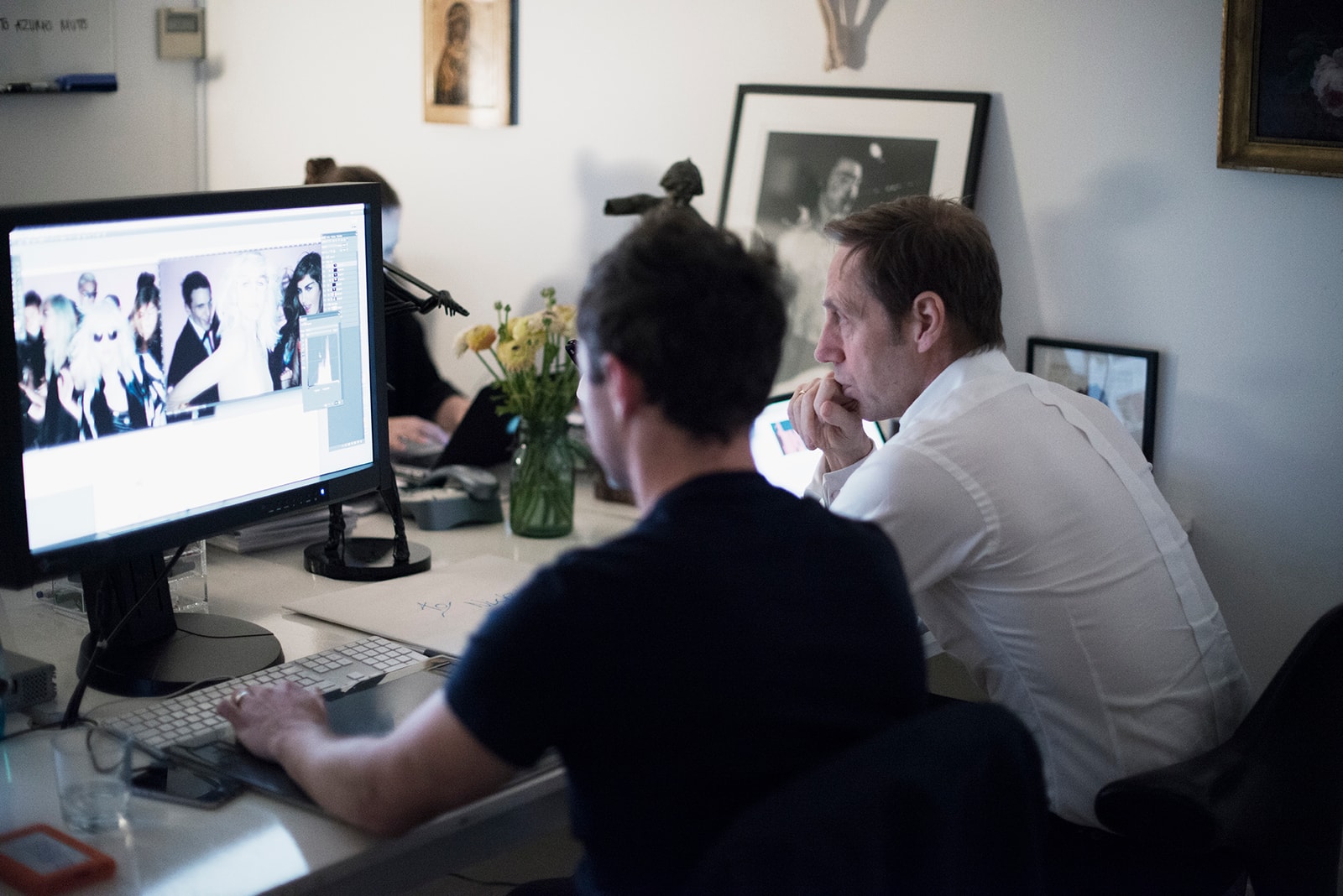 However, all this is not to say that the one time Kodak UK's Photographer of the Year has denounced photography. Knight still conducts painstakingly ornate shoots like his "Blade of Light" composition for Alexander McQueen, in which rays of light strike through a group of individuals like a speeding train, but for each of these elaborate photoshoots is also an accompanying film that clearly yet creatively presents the entire process behind the production. An important part of SHOWstudio's ethos is depicting the production process for what they are: performances, live or otherwise. Each project coming out of SHOWstudio, from Nick Knight or any of the esteemed contributors, incorporates this concept of process and inherent transparency, from behind-the-scene looks at photoshoots to livestreaming runway shows. This open documentation of the industry is entirely new to fashion, with brands and publications constantly attempting to distance themselves from its readers and consumers, taking the route of exclusivity. This typical mindset is apparent in the exclusive nature of runway shows, where a small group of distinguished attendees make up the entire audience, limiting the viewership of such incredible and extravagant shows. The same goes for the production of photoshoots. These sophisticated setups that Nick and other high-caliber fashion photographers put on are not only eye-opening and inspiring, but simply entertaining. The instances that occur behind the camera should not be missed as Nick mentions, "In the 1980s I was working with a very young Naomi Campbell. She was in the studio, dancing to a cassette tape with a friend to a previously unreleased album. Naomi dancing in the studio to Prince, wearing Yohji Yamamoto, and there were five of us in the studio seeing this. I thought, this is a shame… I don't know what images I can produce out of it, but this is a real moment. Why aren't people seeing this?" Nick wraps, packages and sells fashion film as the essential medium and art form all in one line: "It's simply because it's more interesting."
Now, 16 years into becoming a new art medium, fashion film is still in its early stages. According to Knight, it has to define itself, but it hasn't really yet. He is not worried, however, as he believes fashion documentation is in a renaissance, with film at its helm. He draws on the parallel of fashion photography and the slow progression experienced in its early stages. Introduced in 1910, fashion photography did not come into cultural relevance until the '60s. At the time, it took this new and zeitgeisty medium nearly 50 years to define itself as an art form. It took the fervent efforts of fashion photographers such as Irving Penn, Bert Stern, and Richard Avedon to develop the medium from simply being a trade to an artistic expression. Knight presumes that fashion film is going through the same evolution at the moment, that it has yet to understand its own parameters, and what it needs is support and encouragement from artists and establishments the same way Vogue and Harper's Bazaar did for fashion photography. SHOWstudio exists for this purpose, to nurture and invest in this new creative channel.
You can absolutely bet we'll continue to explore
Despite being in its infancy, the expansive reach and clear impact of fashion film is already evident. Brands and designers are flocking to the new medium, from established designers to up-and-coming labels. "Tom Ford didn't want to put out a collection on the runway, he only wanted to do fashion film." Knight also lists Liam Hodges and Nasir Mazhar as examples of burgeoning designers who exclusively want fashion film and have no interest in print. In this current digital landscape, video has become the new mode of currency, fueled by accessibility via the Internet and social media. And in a competitive industry where circulation is everything, film is the answer, whether it be a multi-episode series or a 15-second Instagram video. There is a fundamental shift occurring and brands, designers and models alike not only want to stay fresh and in with the new – with smartphone, TV and laptop screens all around us, they see the monumental benefit of digital moving images. "One-hundred percent nobody comes just for still now."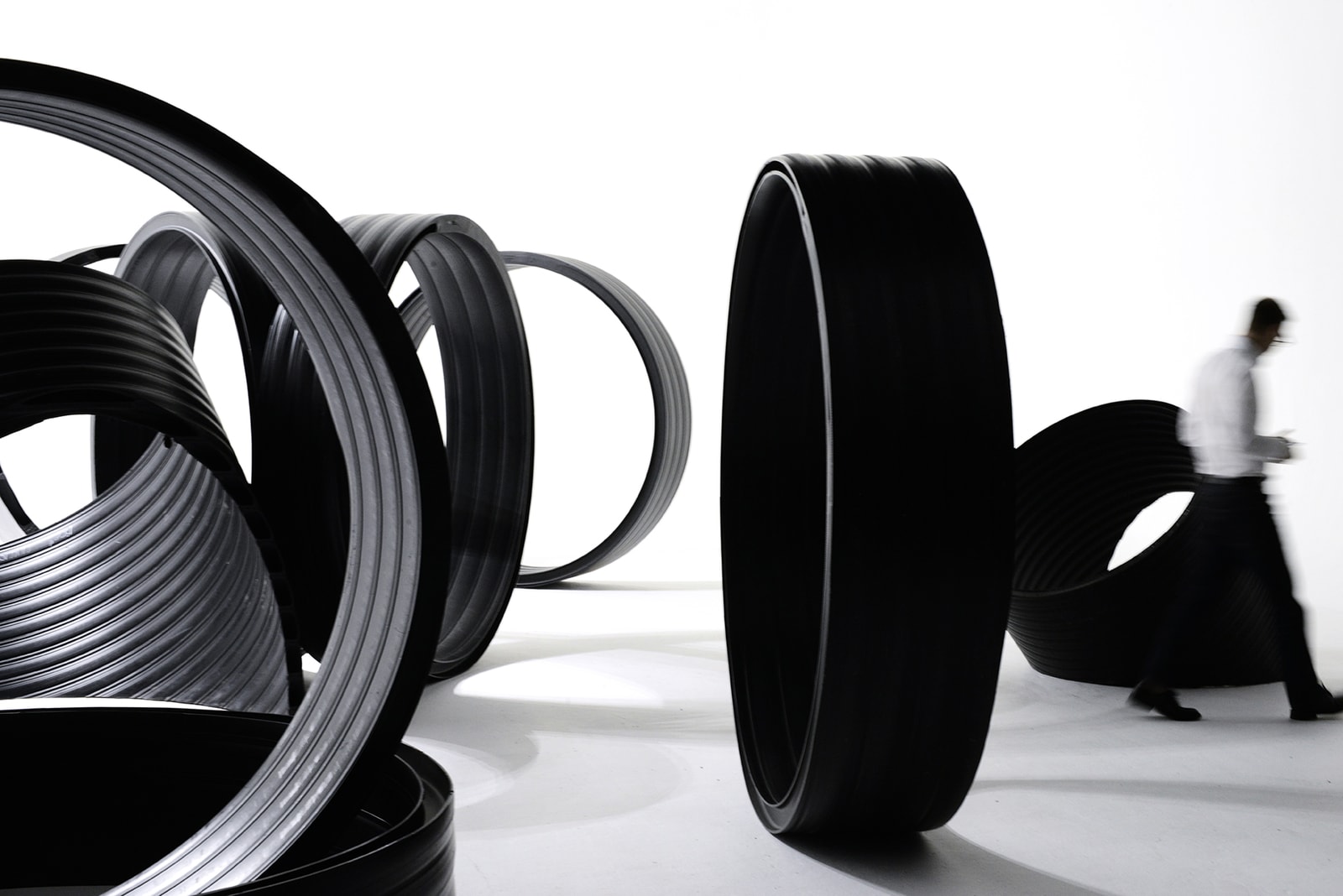 Nick Knight is to fashion film what Edward Steichen was to photography: a braving pioneer. But in this new age of technological advancement, his impact on the progressive medium has increased tenfold. As a global online platform, SHOWstudio is able to reach the masses with ease giving rise to livestream runway shows and high fashion studio shoots entirely open to the public. Alongside this exciting new environment, we are presented the opportunity to watch Alexander McQueen slashing and cutting at pieces of materials in his attempt to make a dress for Bjork, and at the same instance watch models strut down the catwalk donning Gareth Pugh. The Internet itself is and has been bringing about a digital revolution and for fashion, it was just part of the natural progression to intertwine with film in creating this new avant-garde medium. Following this development, with SHOWstudio as its cornerstone, the possibilities for fashion film are endless.
The medium itself – as Knight is slow to define – is still entirely open for new innovation. Knight himself has continually pushed the limits, exploring all facets of motion picture from animating images of virtual models and lookbooks to 3D scanning Kanye West for his "Black Skinhead" music video. Art that is coming out now, in this Internet age, is completely different than it was a decade ago – the way we interact with imagery is reimagined and redefined constantly. Just like fashion, technology is moving nonstop, and as fashion film is progressing we certainly cannot look at the existing medium and say this is what fashion film will be or this is where it will go. While Nick and SHOWstudio continue to advocate for and promote this art form, he is the first to admit the future of visual production and documentation cannot be predicted. "What we're going to start seeing over the next 5, 10, 15 years is a very, very new form of art. We're looking at an incredibly different visual landscape in the next 50 years, nothing like what we're seeing around at all." What we can expect from the future, however, is Knight's involvement every step of the way. "You can absolutely bet we'll continue to explore, it's a certainty. It's the thing that makes me get out of bed in the morning. It's a bit like being permanently the first person in the sweet shop. There's just so much out there to do."