The Best Select Shops in Hong Kong 2017
We pick the best that the city has to offer in menswear.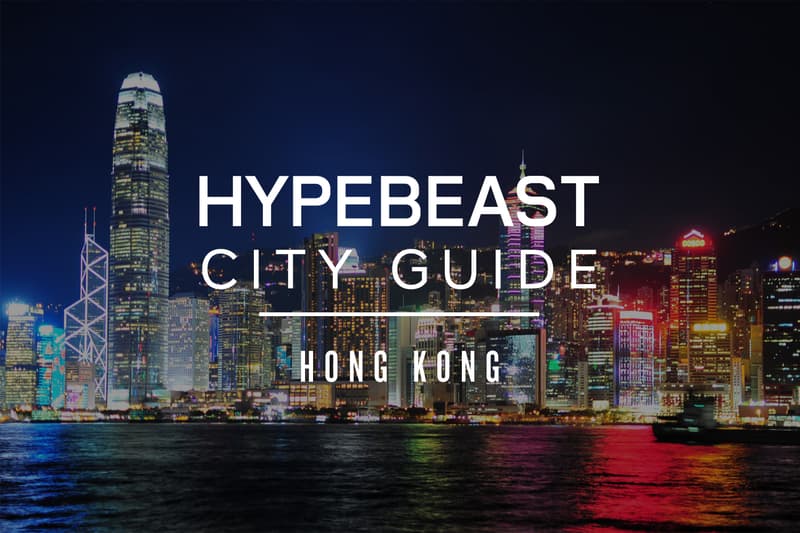 A blazing beacon of commerciality at the edge of Southern China's Pearl River Delta, Hong Kong is a frenetic mishmash of contrasts; and a living, breathing oxymoron of 7 million inhabitants. Necessarily distributed more vertically than horizontally thanks to its minuscule territory, this impossibly dense city throbs with opportunity and potentiality, yet often comes across as monolithic to first-time or even repeat visitors. Its clashing of cultures throws off any reliable frame of reference — vast, speckless luxury malls compete with decades-old, salt-of-the-earth businesses, and it's no rare sight to see a French fine-dining restaurant share a wall with a traditional Chinese coffin maker.
We're dedicating a multi-part city guide to the Fragrant Harbor to give due exposure to its many nuances. We start off with a look at its burgeoning independent boutique culture which, while small, brings a much-needed counterpoint to the glitz and glam of the high fashion brands that dominate the local shopping scene. While more established boutiques such as JUICE, 8FIVE2 and WOAW have made a name for themselves outside of Hong Kong, lesser-known shops catered to more of a local clientele can be found clustered around the main shopping areas of Mong Kok, Tsim Sha Tsui and Causeway Bay, where high ground-level rents have forced many of them to retreat to the upper floors of buildings or into more secluded neighborhoods. This, of course, only adds to their charm.
Take a look at our selection below, and stay tuned for more installments of our city guide to Hong Kong.
delstore
1 of 7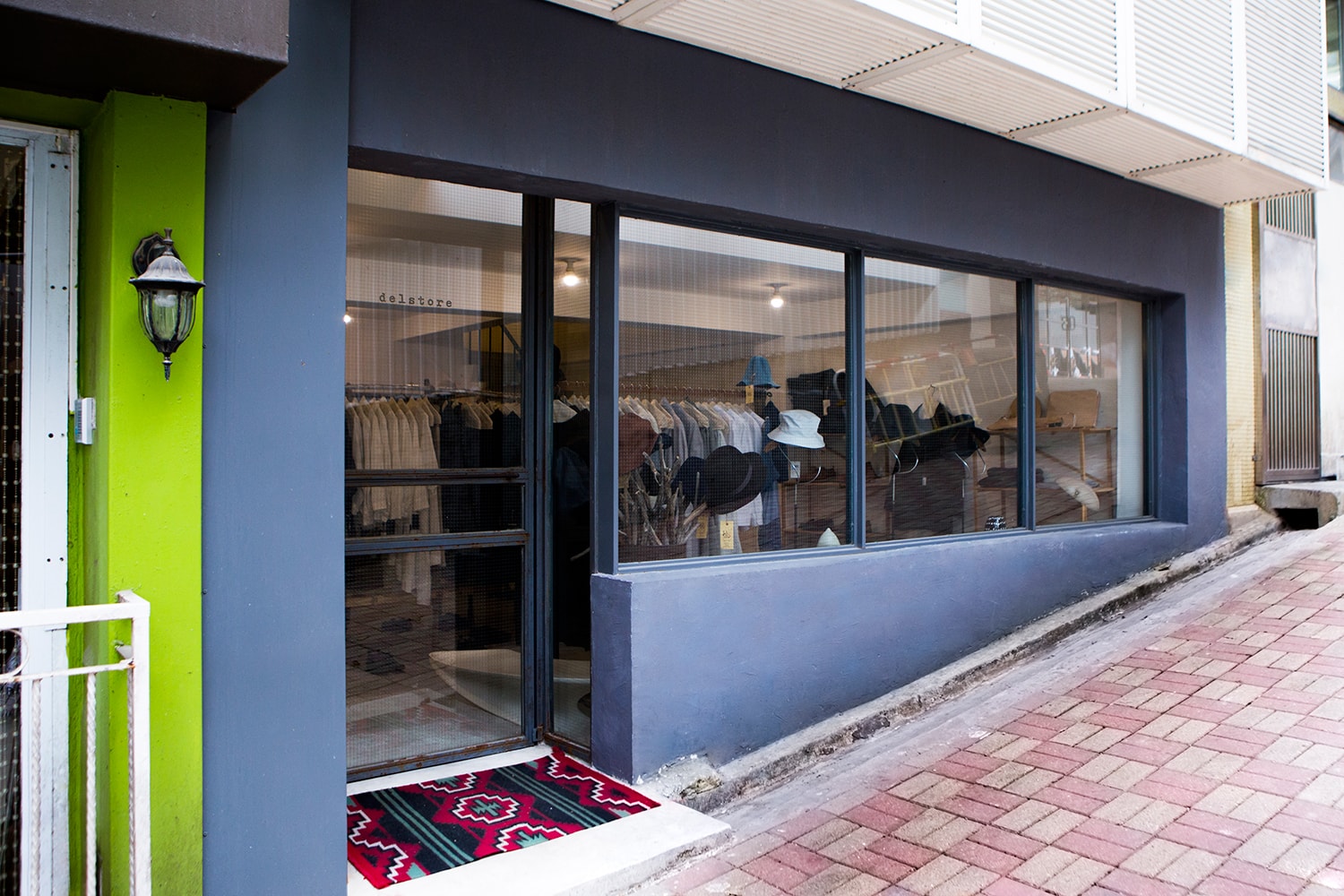 2 of 7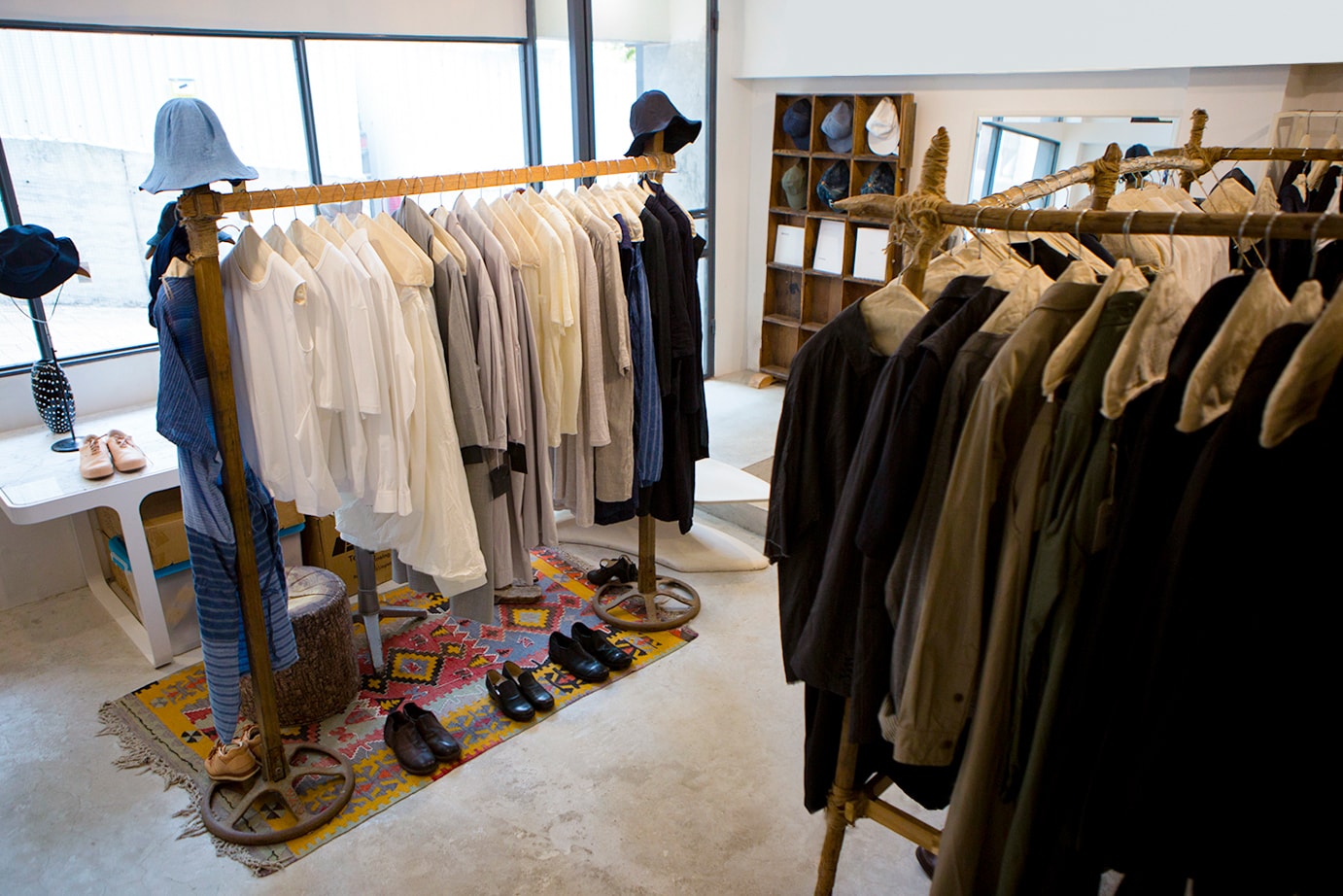 3 of 7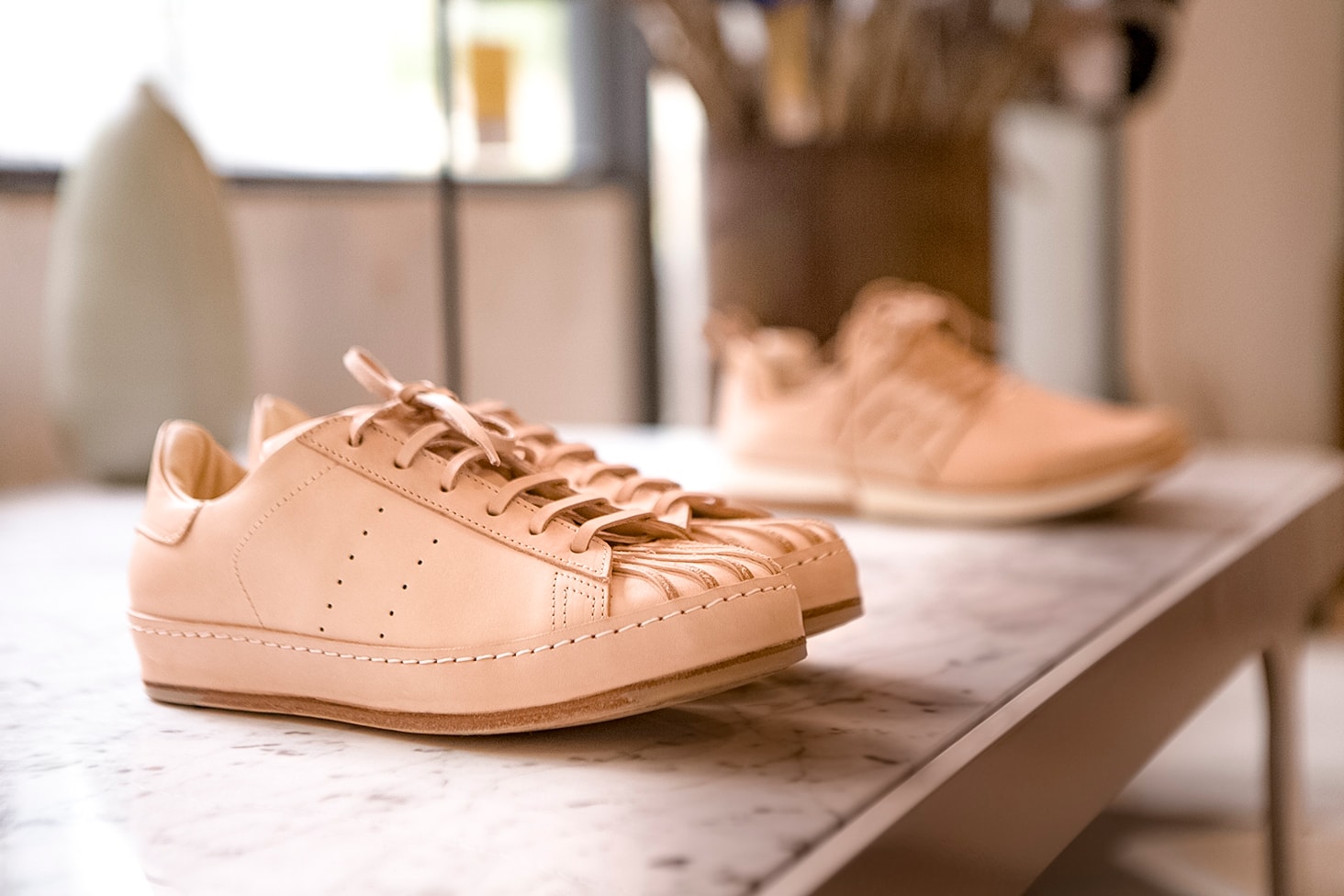 4 of 7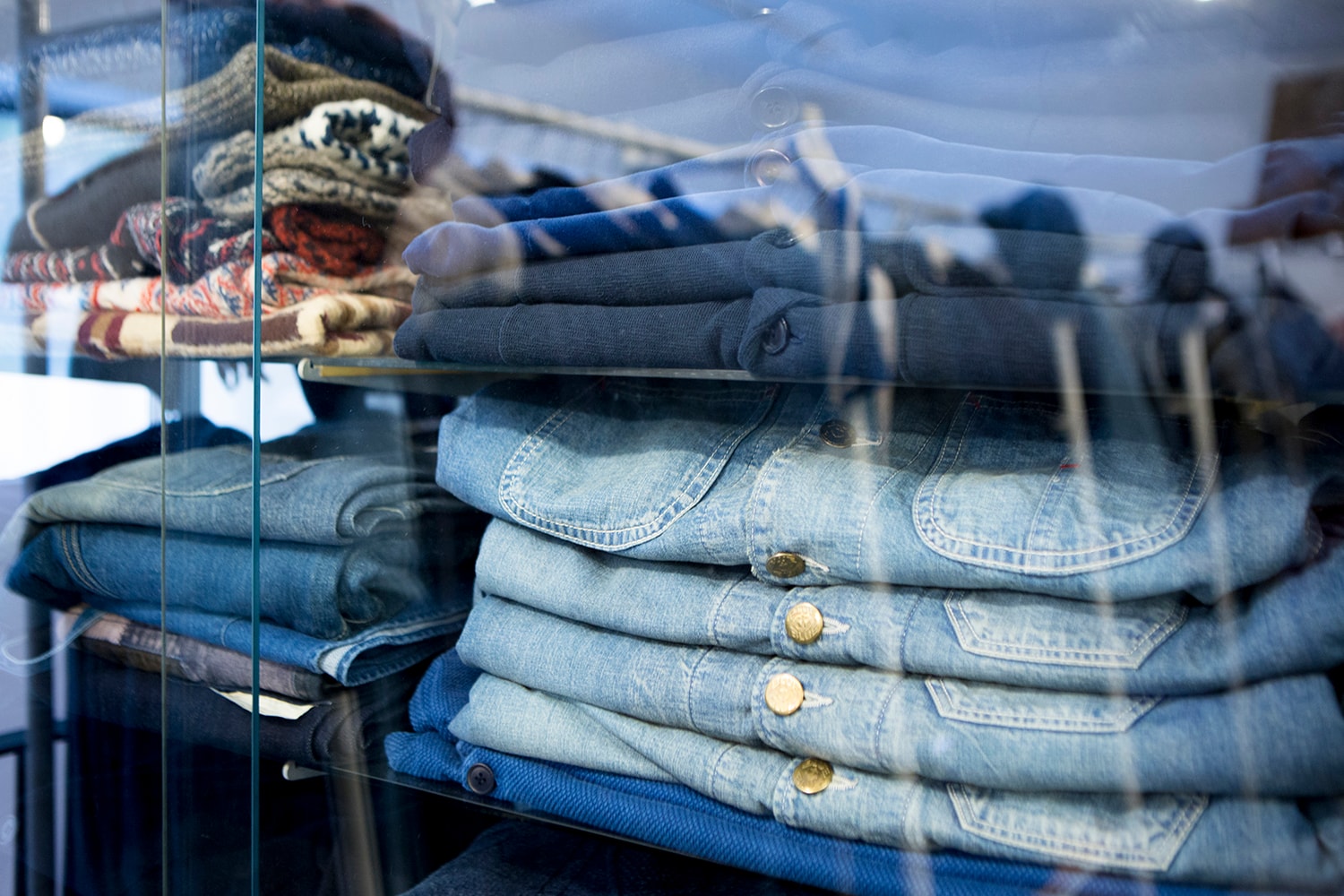 5 of 7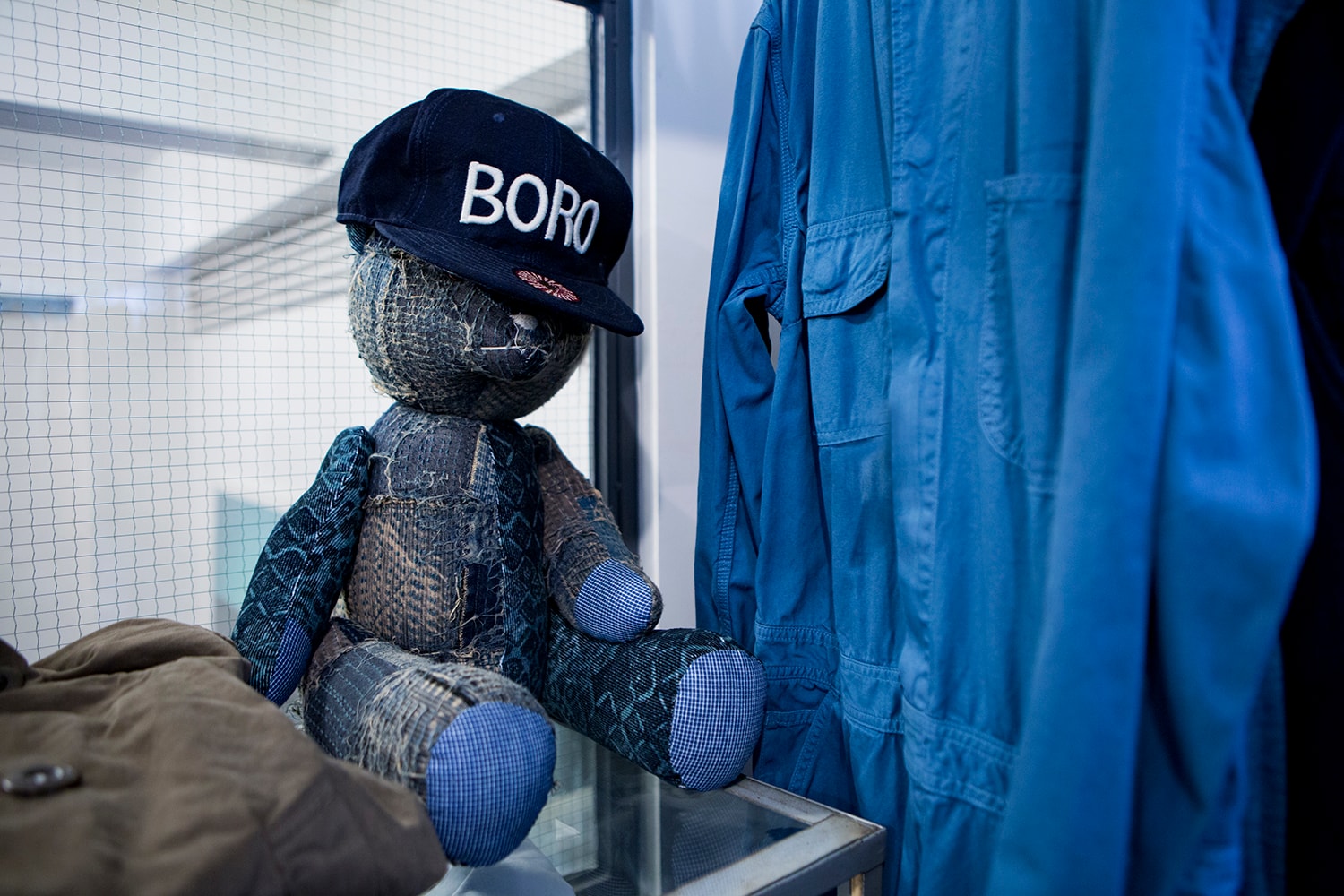 6 of 7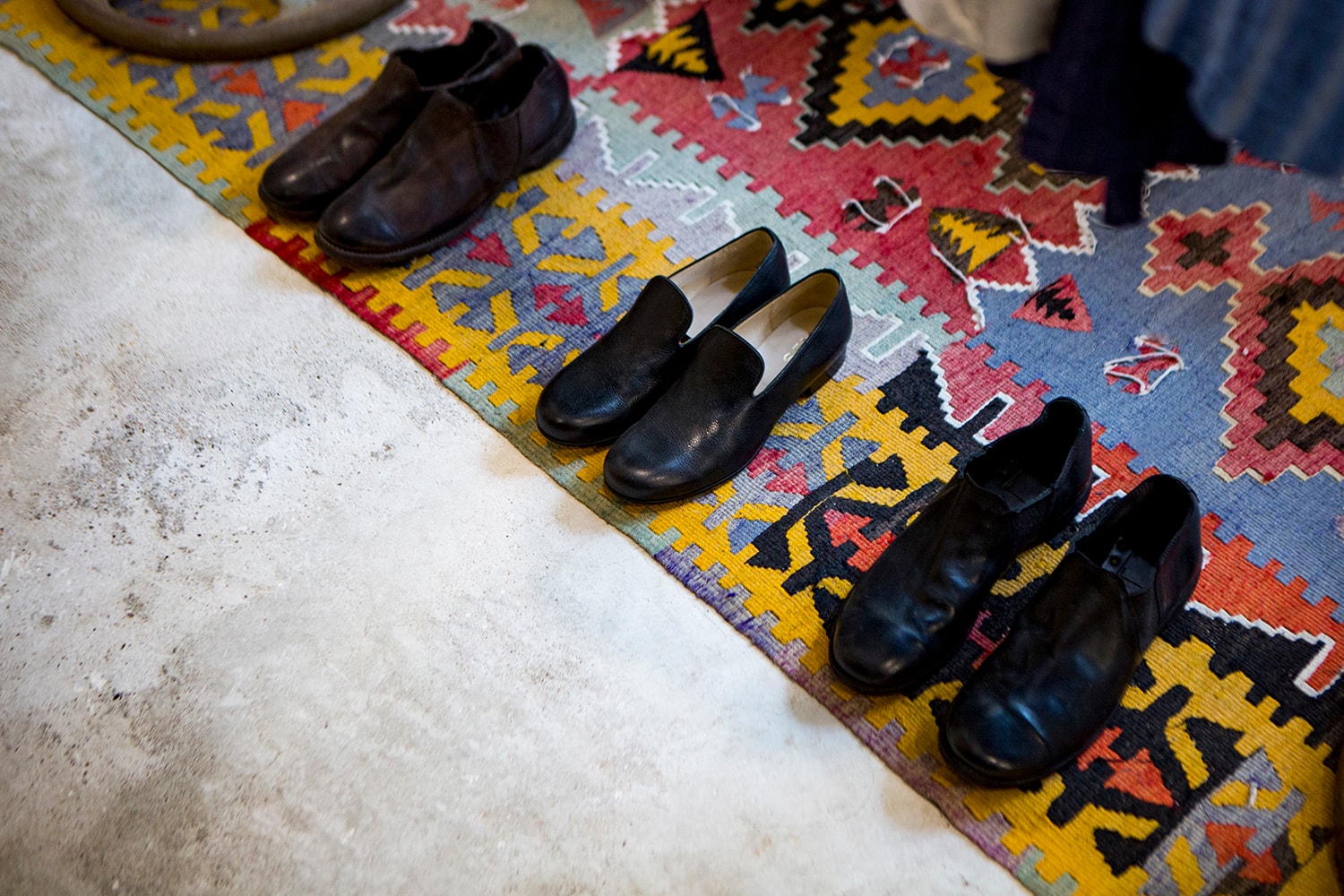 7 of 7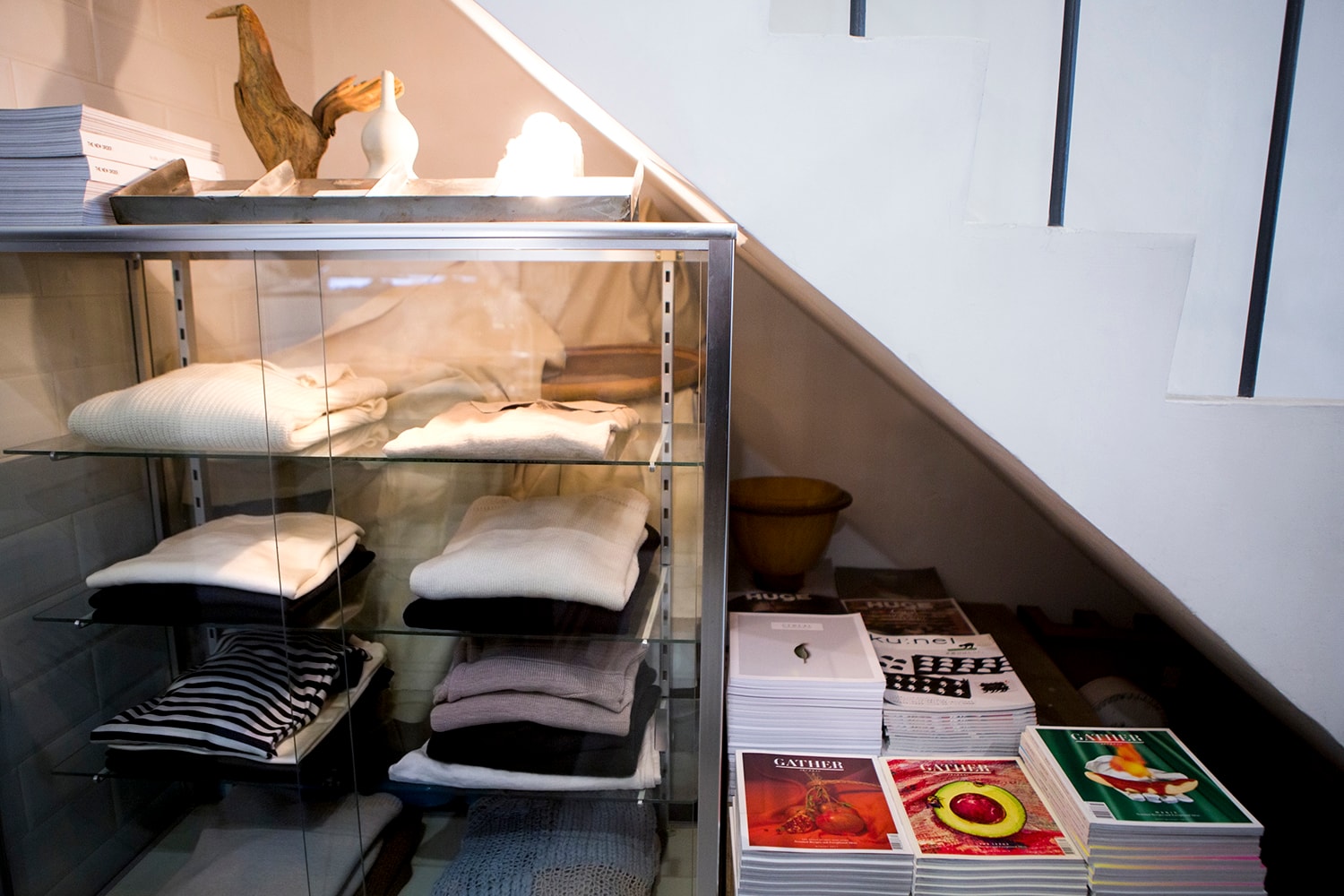 Nestled next to the completely gentrified Star Street and the bustling streets of Wan Chai, yet completely unbeknownst to all but the most in-the-know, the micro-neighborhood of Sau Wa Fong houses the longstanding delstore among a mix of architecture firms and quaint cafes. Founded by Lane Crawford alumnus Derrick Leung, the two-level boutique carries a very narrow edit of Japanese labels tending towards the more obscure, including the likes of Junichi Abe's kolor, innovative outerwear by Dr. Franken, Blue Blue Japan's indigo-dyed boro pieces, Yuketen, and daily basics by YAECA. Especially evident is the presence of Hender Scheme, whose signature vegetable-tanned leather sneakers are afforded a place of pride within the store's layout. Once you're done browsing, don't miss out on the neighboring Incredible Shop, which focuses on Japanese artisanal denim.
Address: 3 Schooner St, Wan Chai
TAKE5 Co.
1 of 5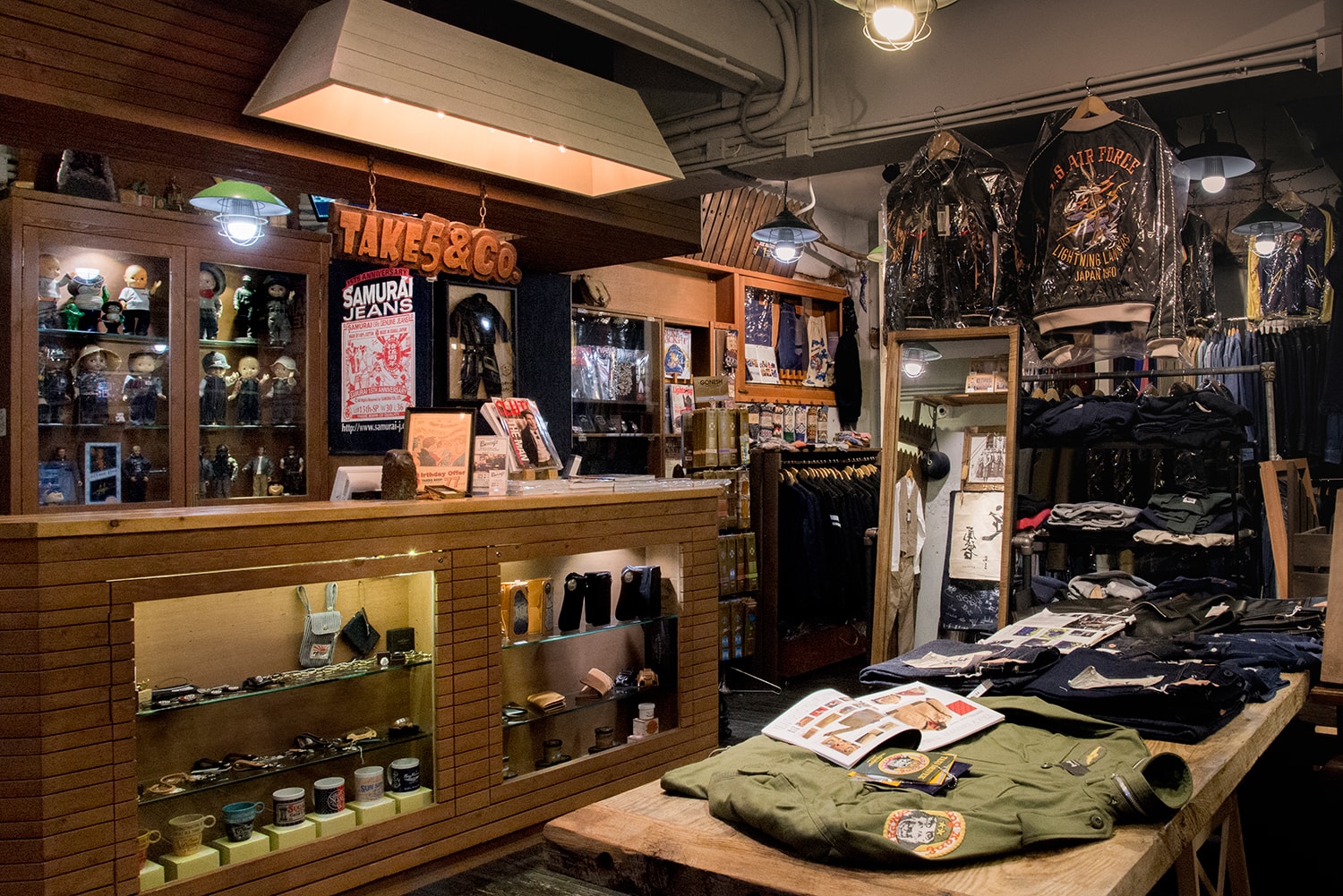 2 of 5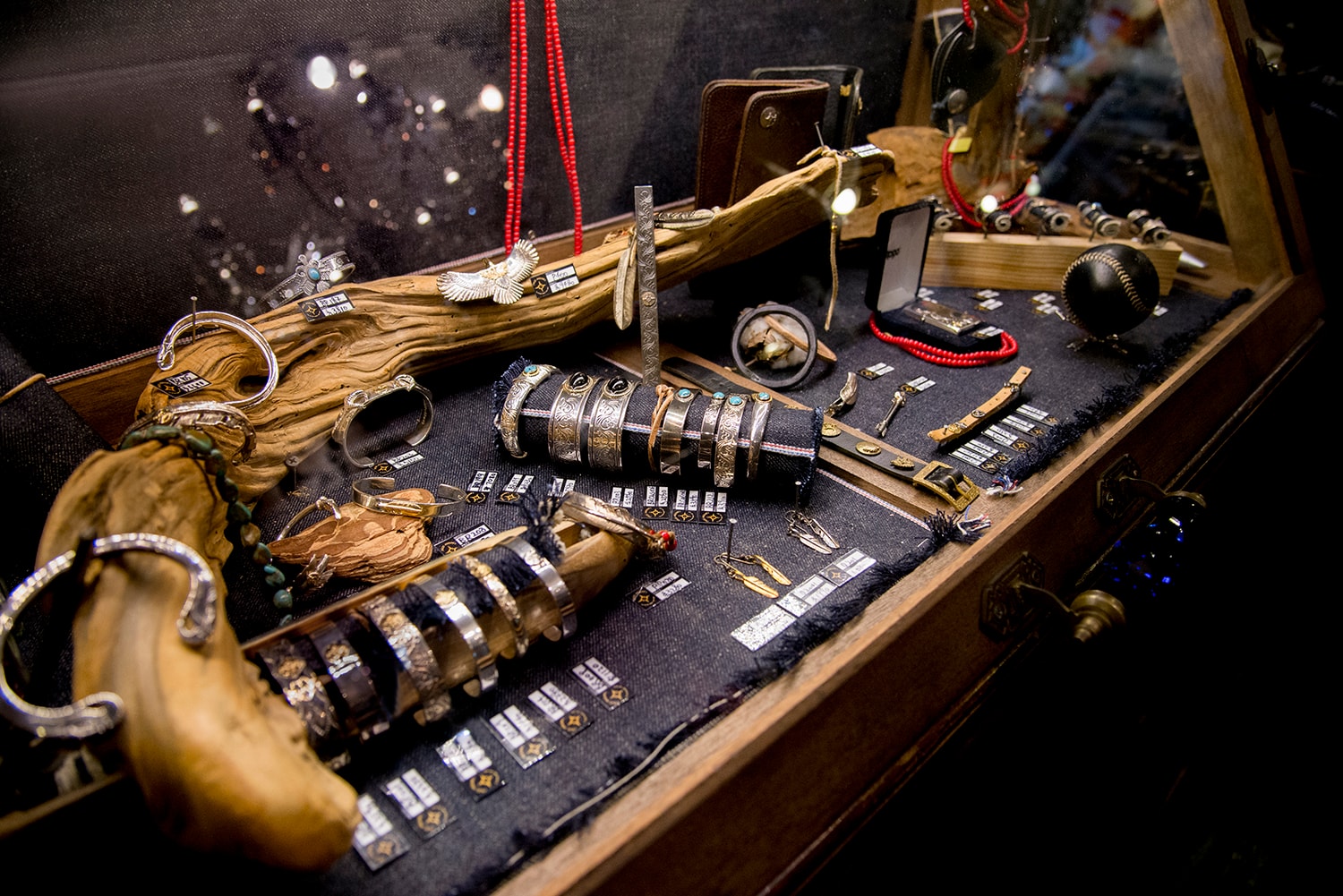 3 of 5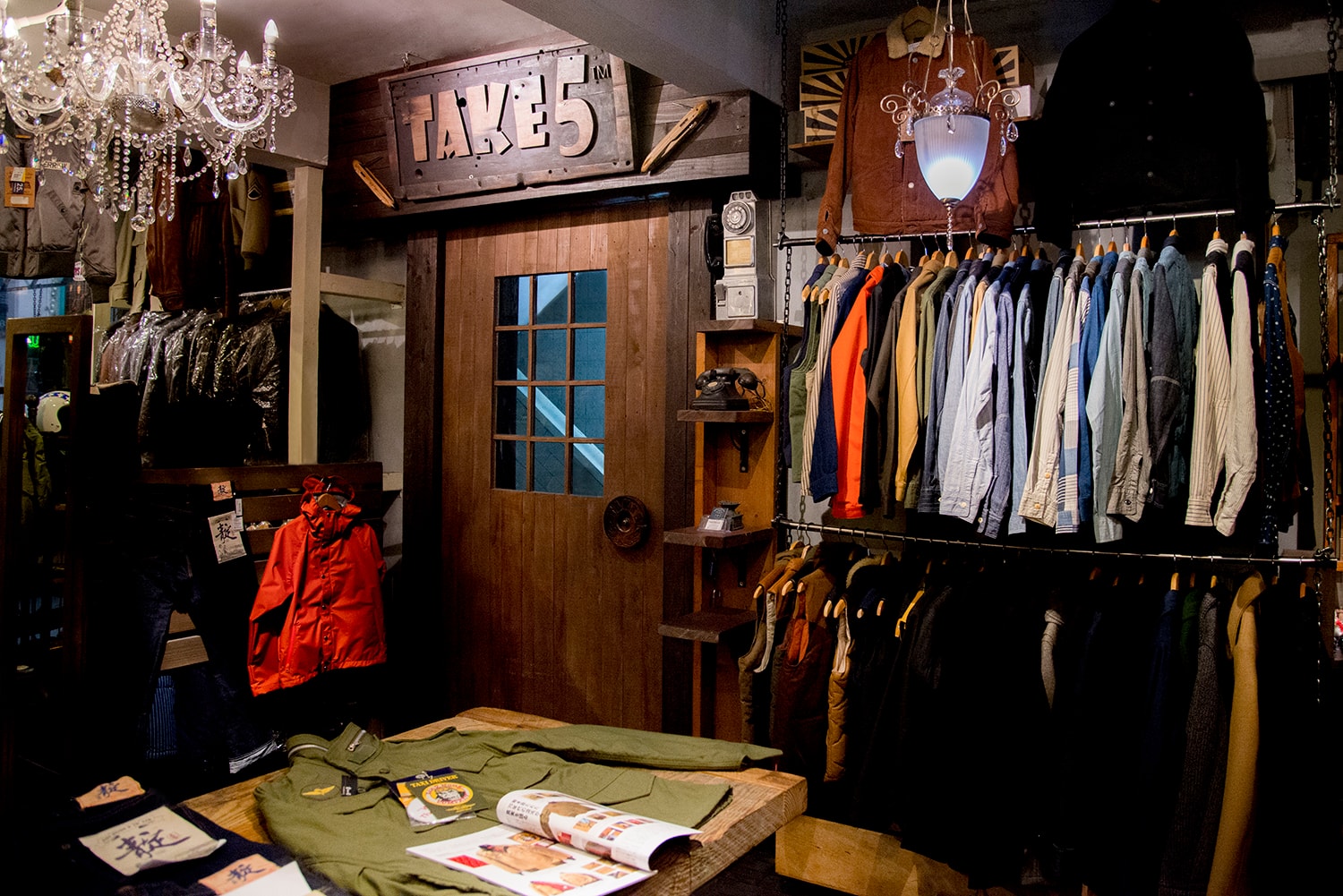 4 of 5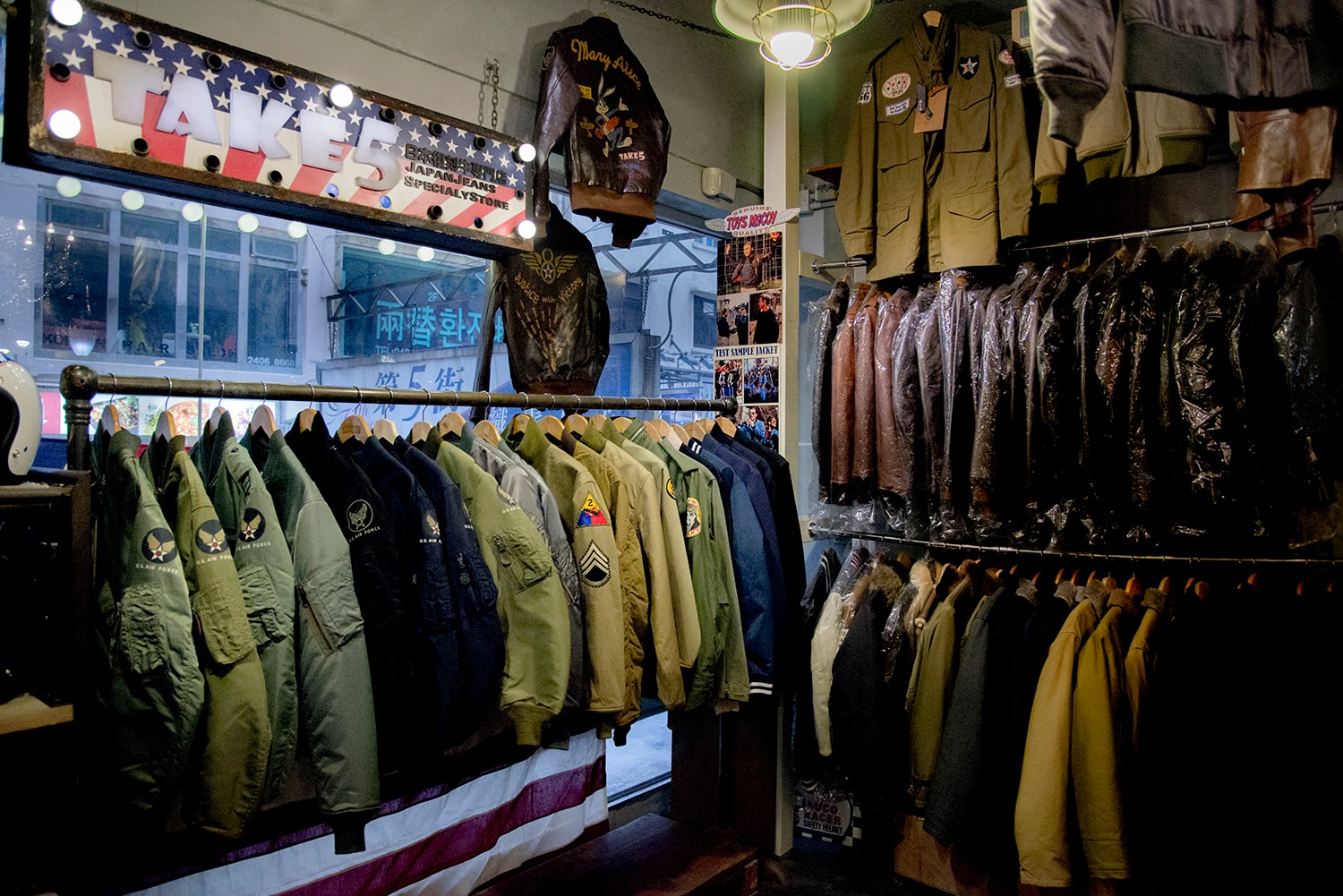 5 of 5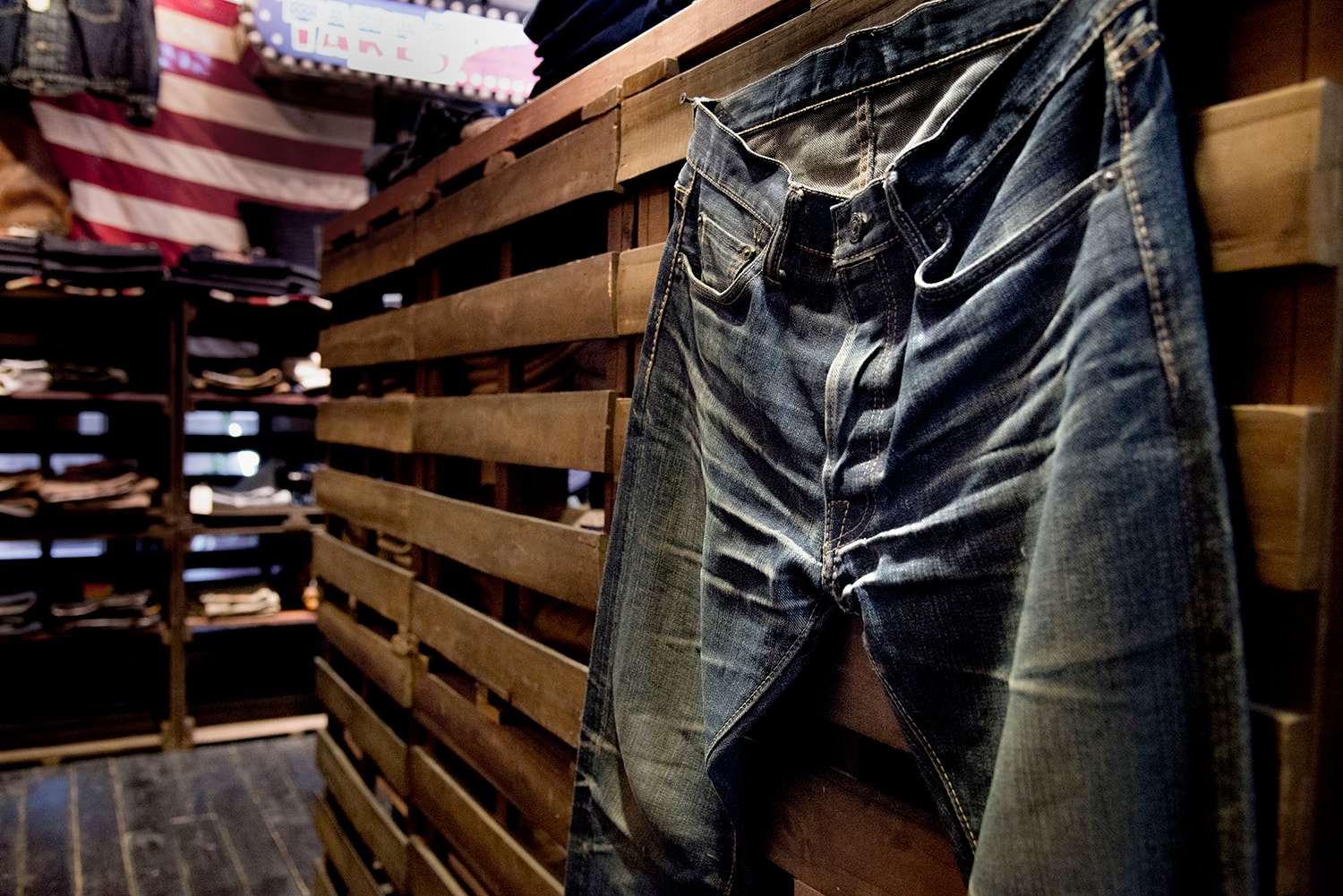 Tucked above the tourist-thronged streets of Tsim Sha Tsui, TAKE5 Co. bills itself as the top boutique in Hong Kong for amekaji, otherwise known as American Casual Style which took Japan by storm in the '80s thanks to the likes of BEAMS and POPEYE magazine. After encountering the style repeatedly over the course of his career as a Japanese electronics importer, boutique owner Benny Seki was so thoroughly inspired by its mix-and-match aesthetic that he opened TAKE5 in 2000 to bring the style back to his hometown. Alongside its enviable collection of deadstock American military bombers, the boutique dedicates an entire wall to its specialty — Japanese raw denim from the likes of Pure Blue Japan, Pherrow's, TOYS McCOY and Momotaro Jeans.
Address: 1/F, 17 Cameron Rd, Tsim Sha Tsui
Loading Store
1 of 5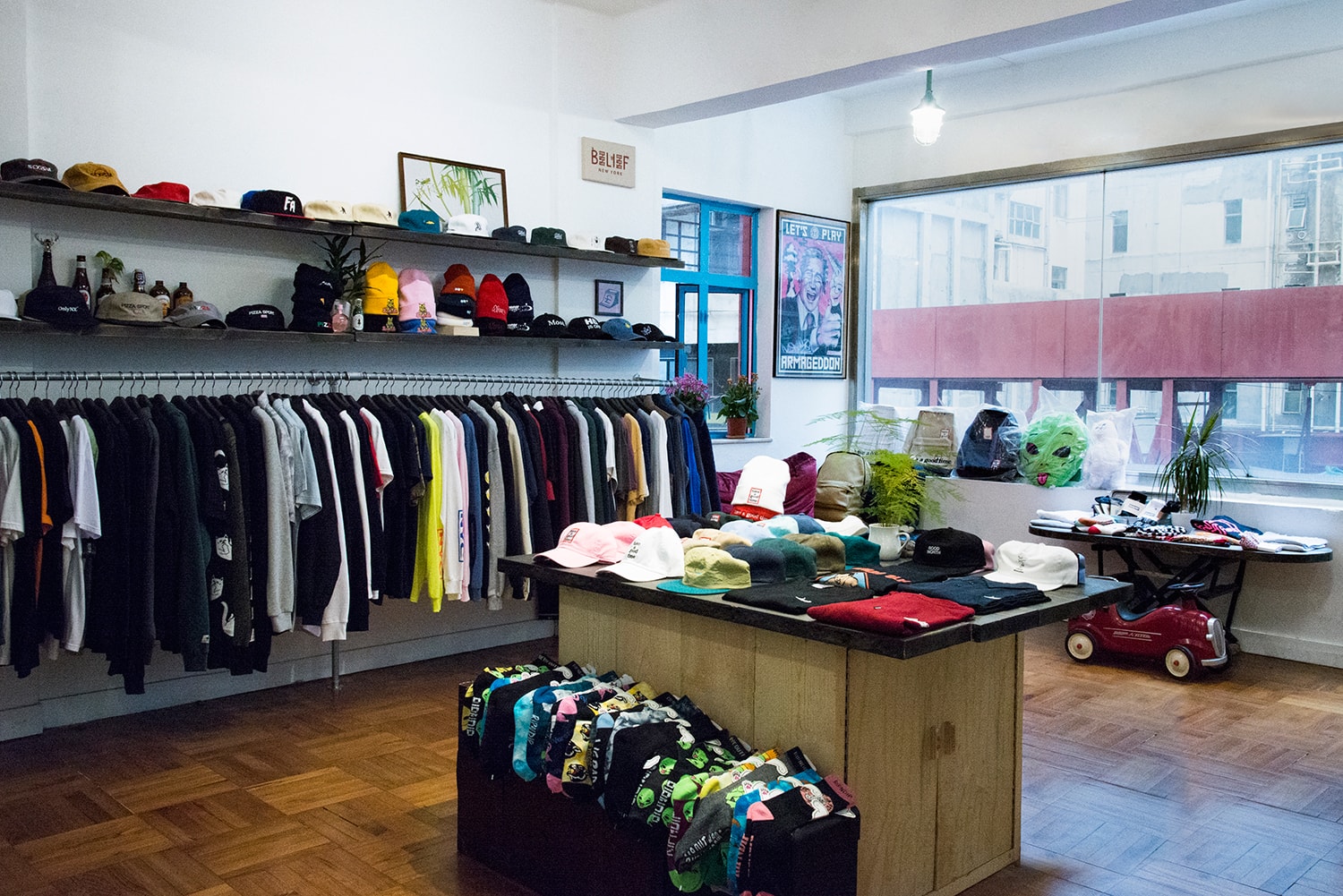 2 of 5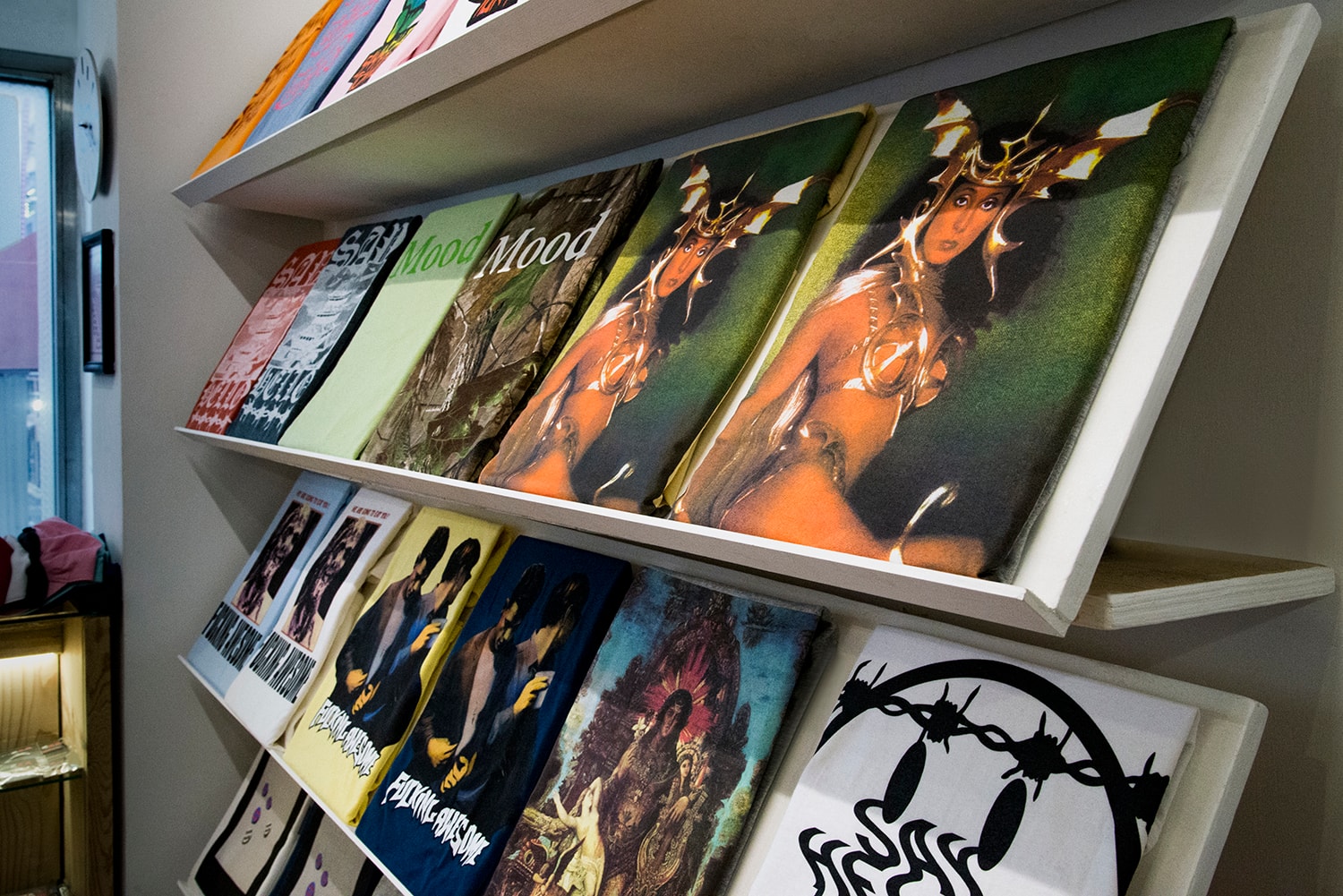 3 of 5
4 of 5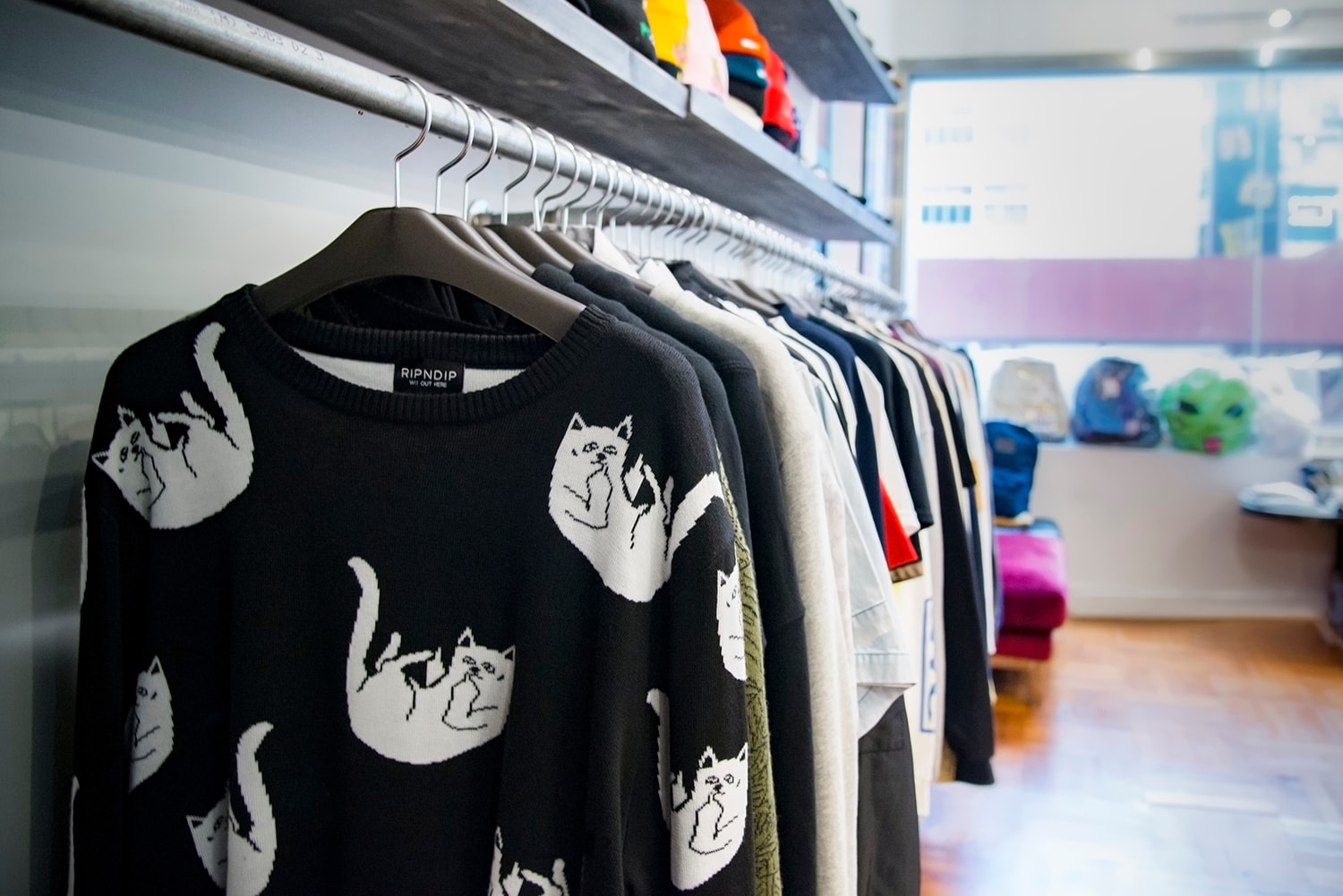 5 of 5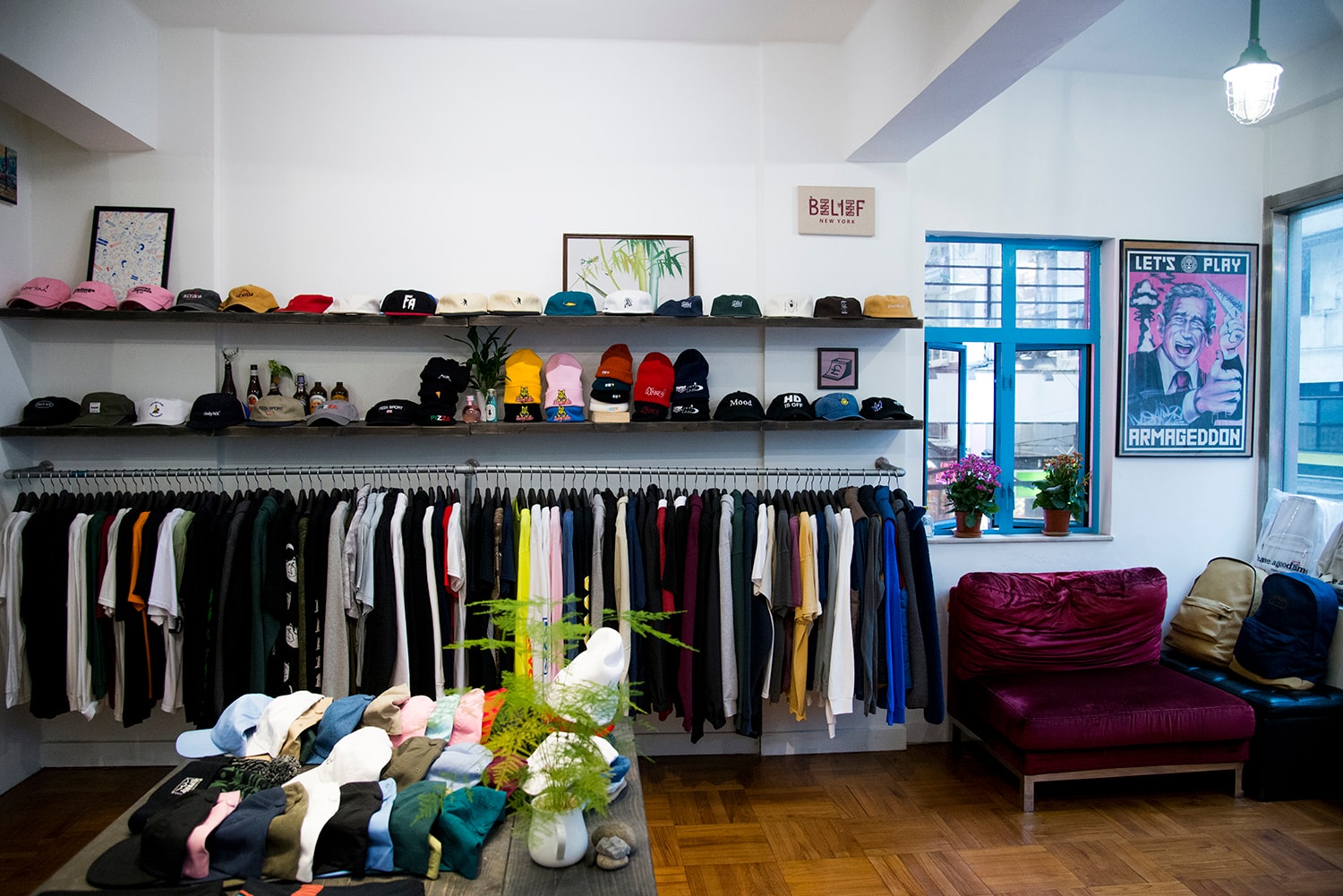 On the next street over from TAKE5, a decidedly different American aesthetic can be found at skatewear boutique Loading Store. Established in 2008, Loading's stock runs the gamut from smaller brands such as Doom Sayers, Sol-Sol and Pizza Skateboards, to more well-established labels like RIPNDIP, Have A Good Time, and ONLY NYC. The boutique also carries designs by local fashion and music collective OKOKOK, one of the more recognizable brands in the city's burgeoning underground scene.
Address: 43-45 Granville Rd, Tsim Sha Tsui
Asterisk
1 of 5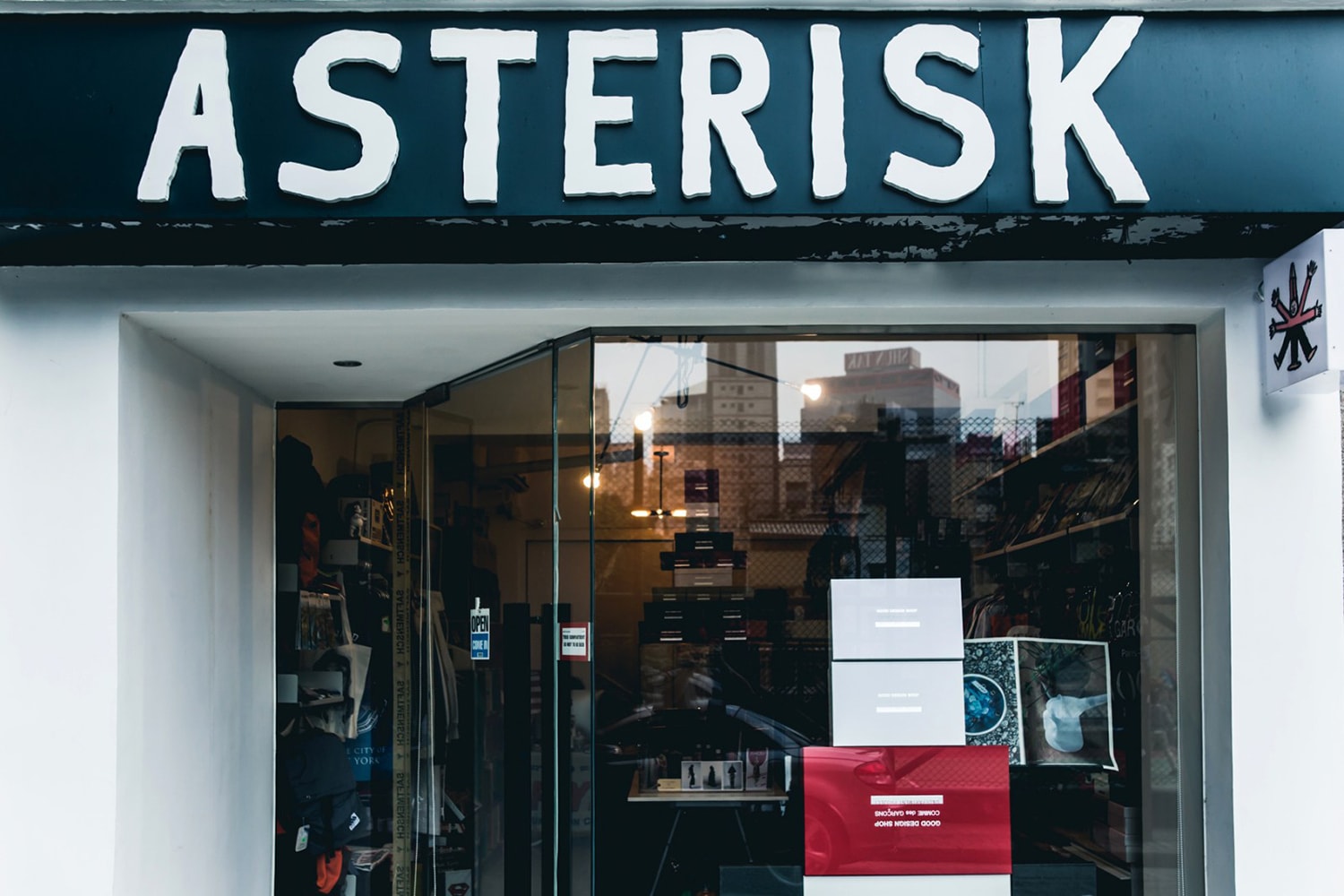 2 of 5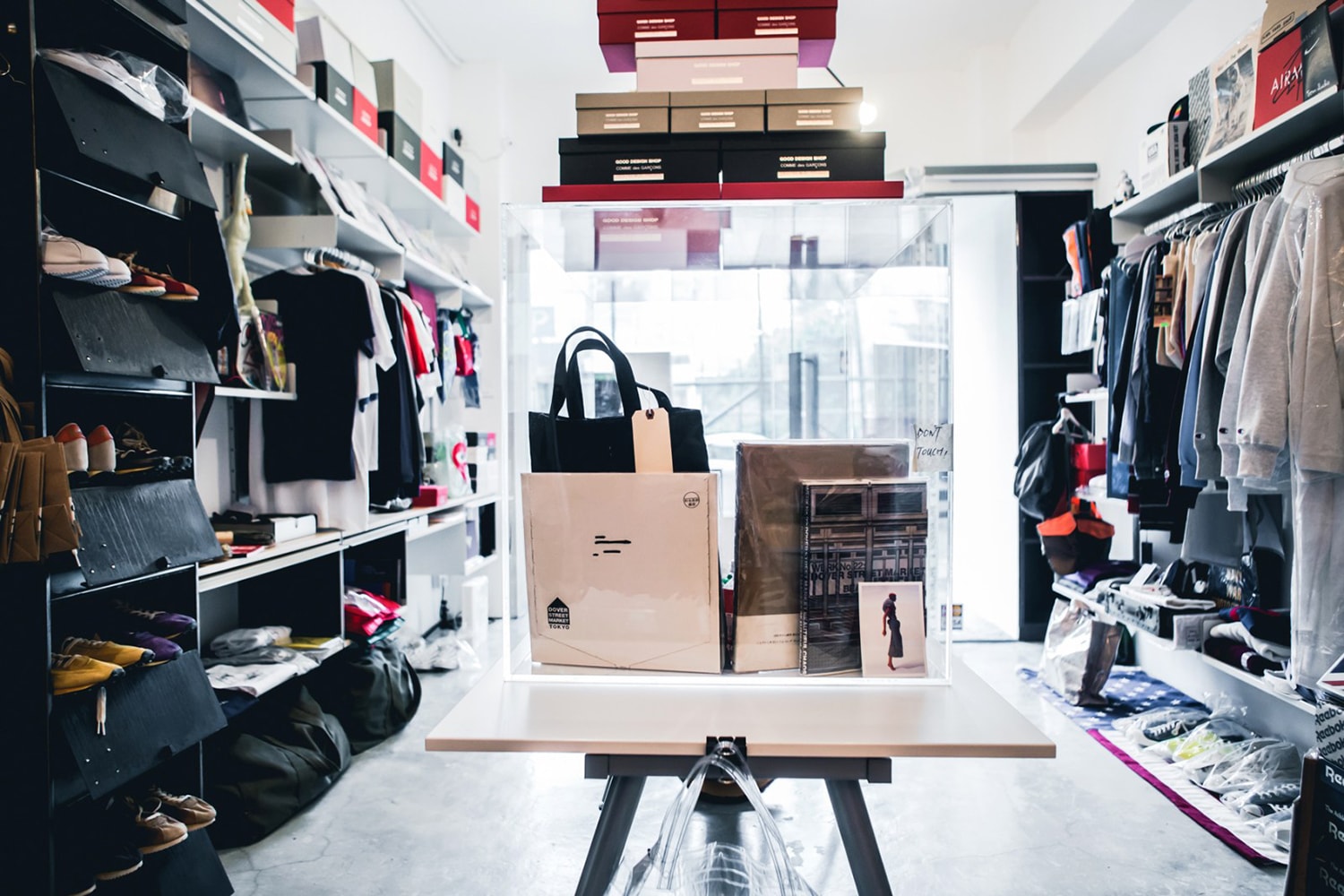 3 of 5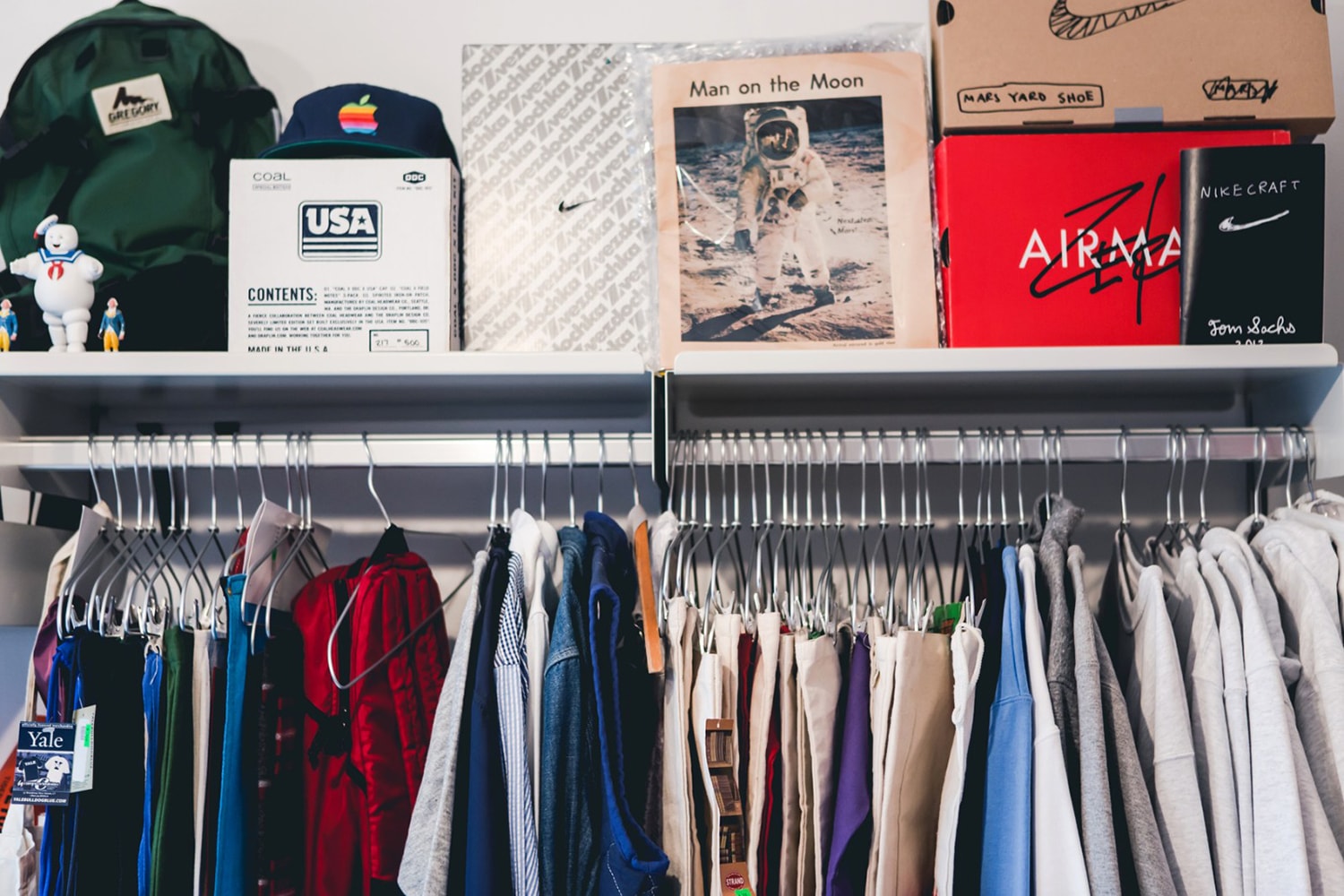 4 of 5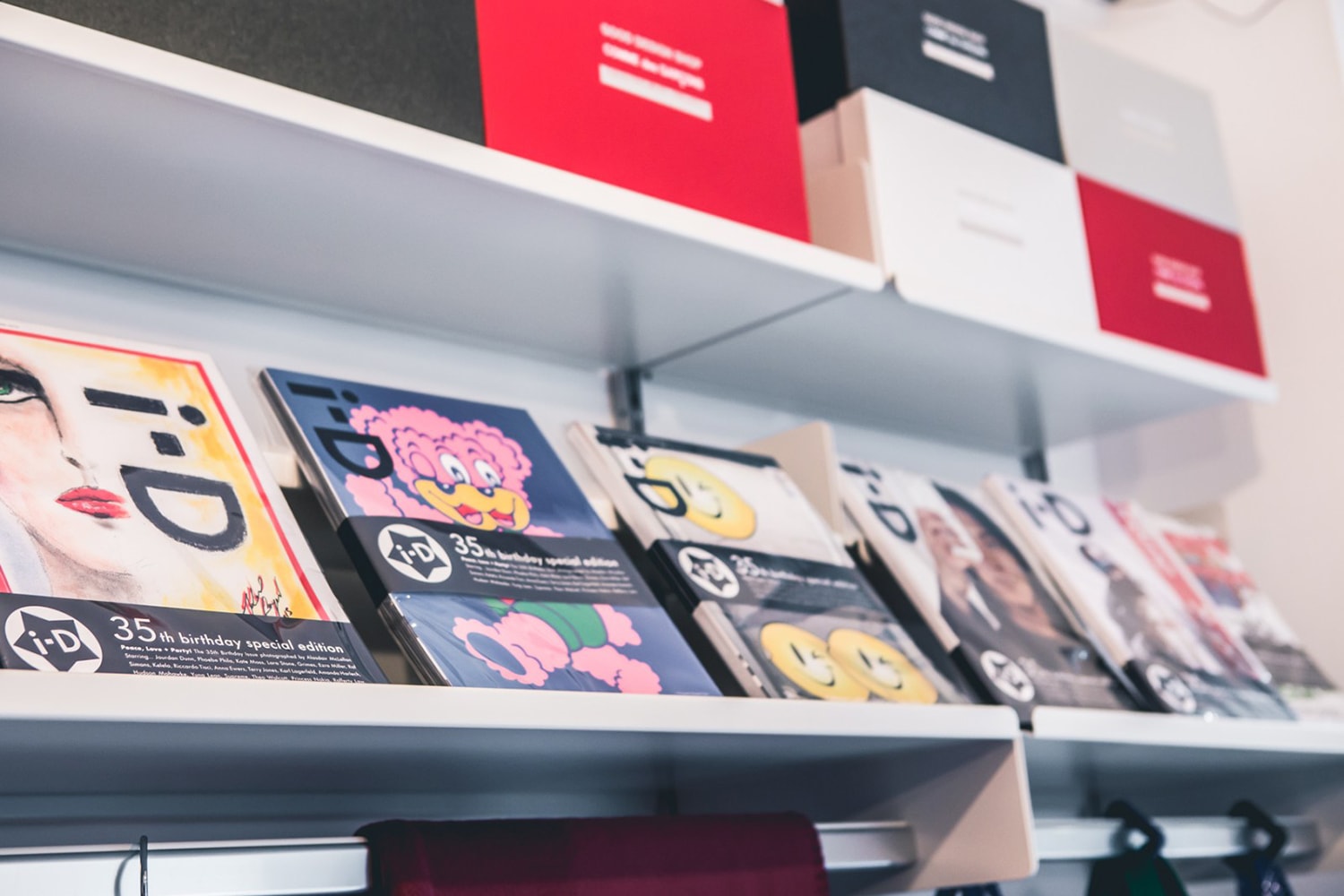 5 of 5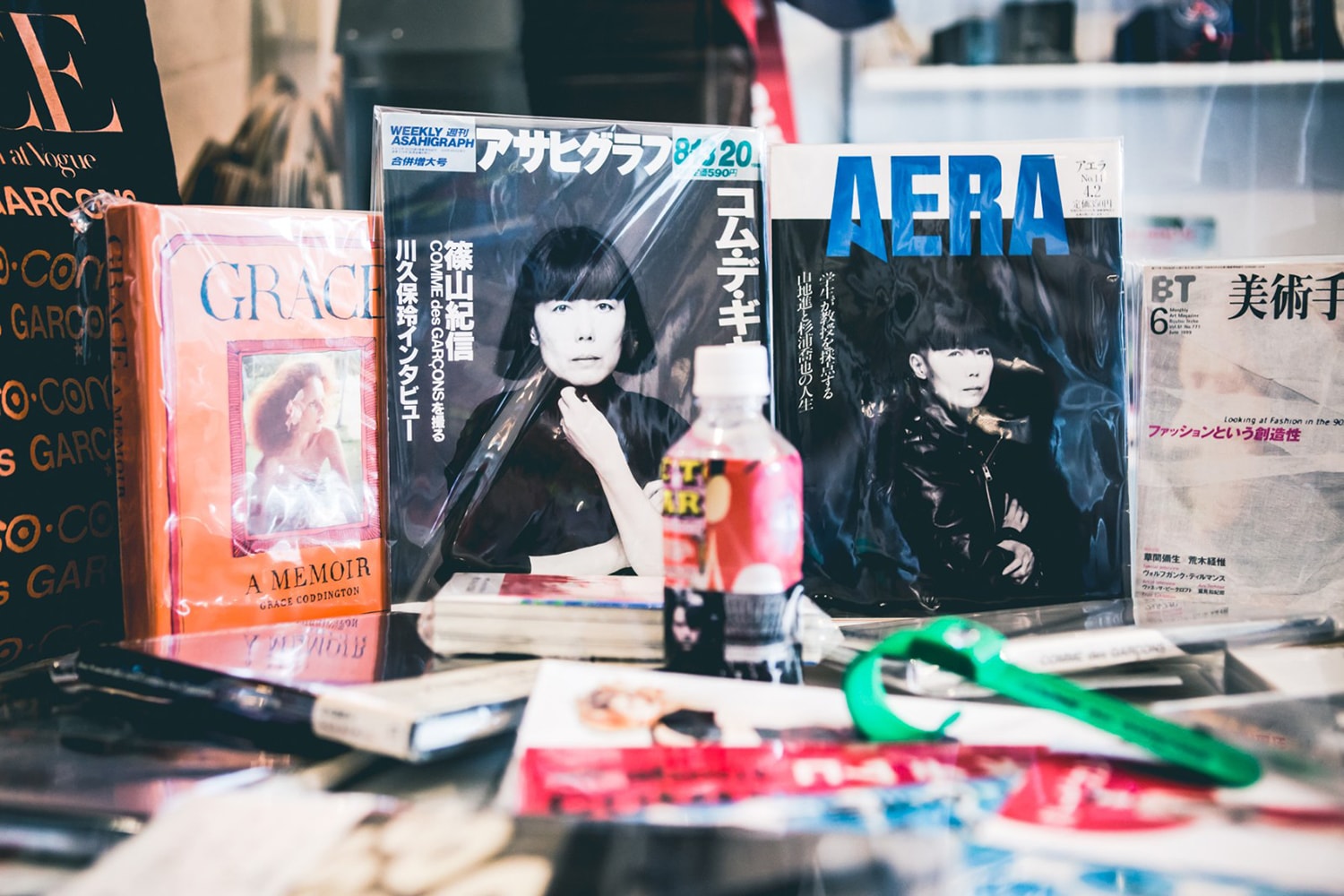 Adjacent to the trendy eateries and boutiques (among them, JUICE) of Tai Ping Shan Street, Asterisk is an unassuming store along a quiet lane that focuses on retro Americana from the '70s. Founded in mid-2015, Asterisk is a platform for founding partners Shawn and Jay to showcase the often secondhand or deadstock products they collect from their travels around the world, combined with designs from the current season. Having already garnered a loyal word-of-mouth clientele, Asterisk offers a robust selection from brands like mastermind JAPAN, Junya Watanabe, BEAMS, COMME des GARÇONS, Porter and vintage kicks from Nike, adidas and Converse. Quirky knickknacks litter the spaces in between, ranging from a Raf Simons MA-1 bomber worn by Cantopop star Eason Chan, to a pair of Stan Smiths personally signed by their namesake. Don't miss out on nearby cooked tea mainstay teakha afterwards.
Address: 60 Po Hing Fong, Sheung Wan
Luddite
1 of 6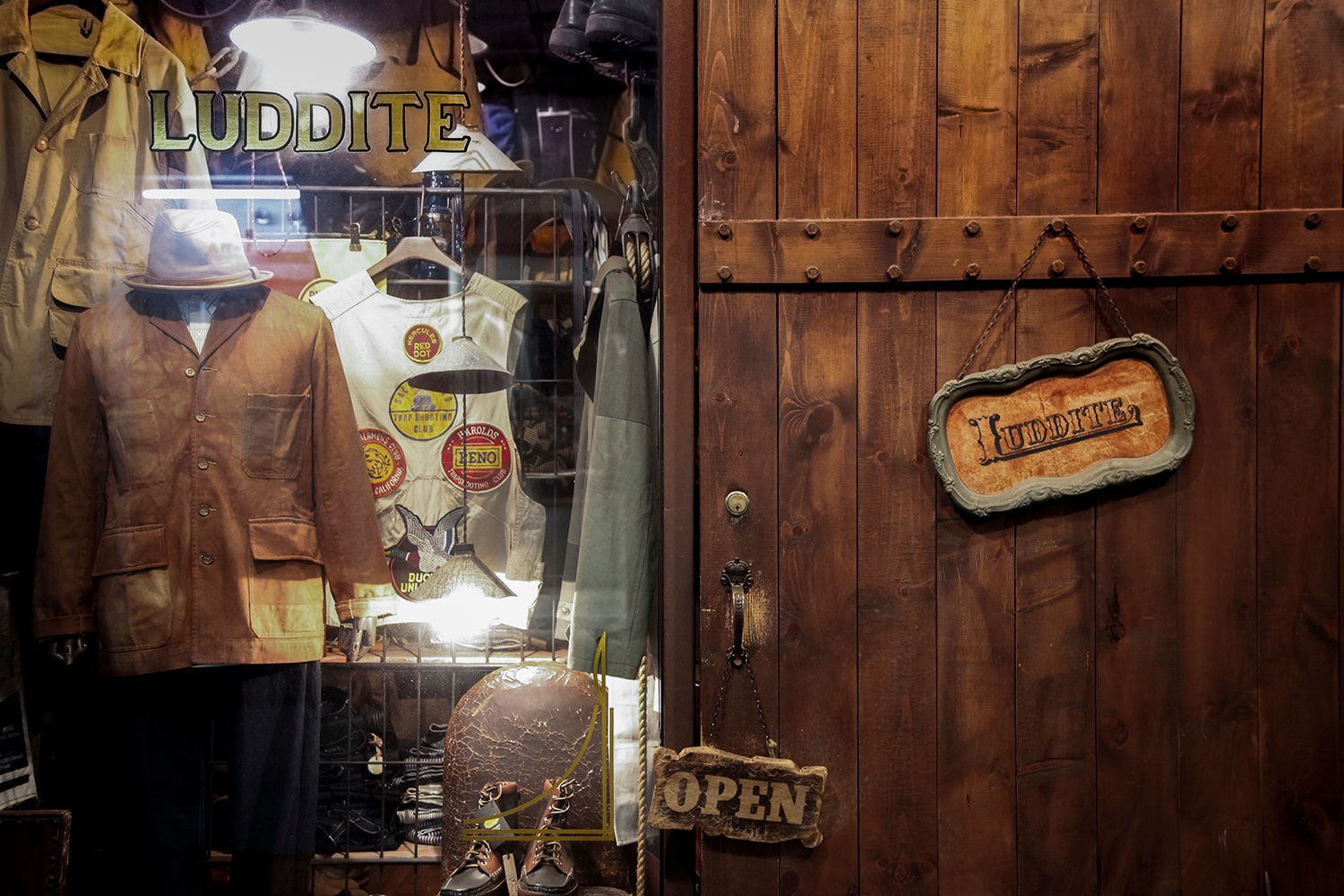 2 of 6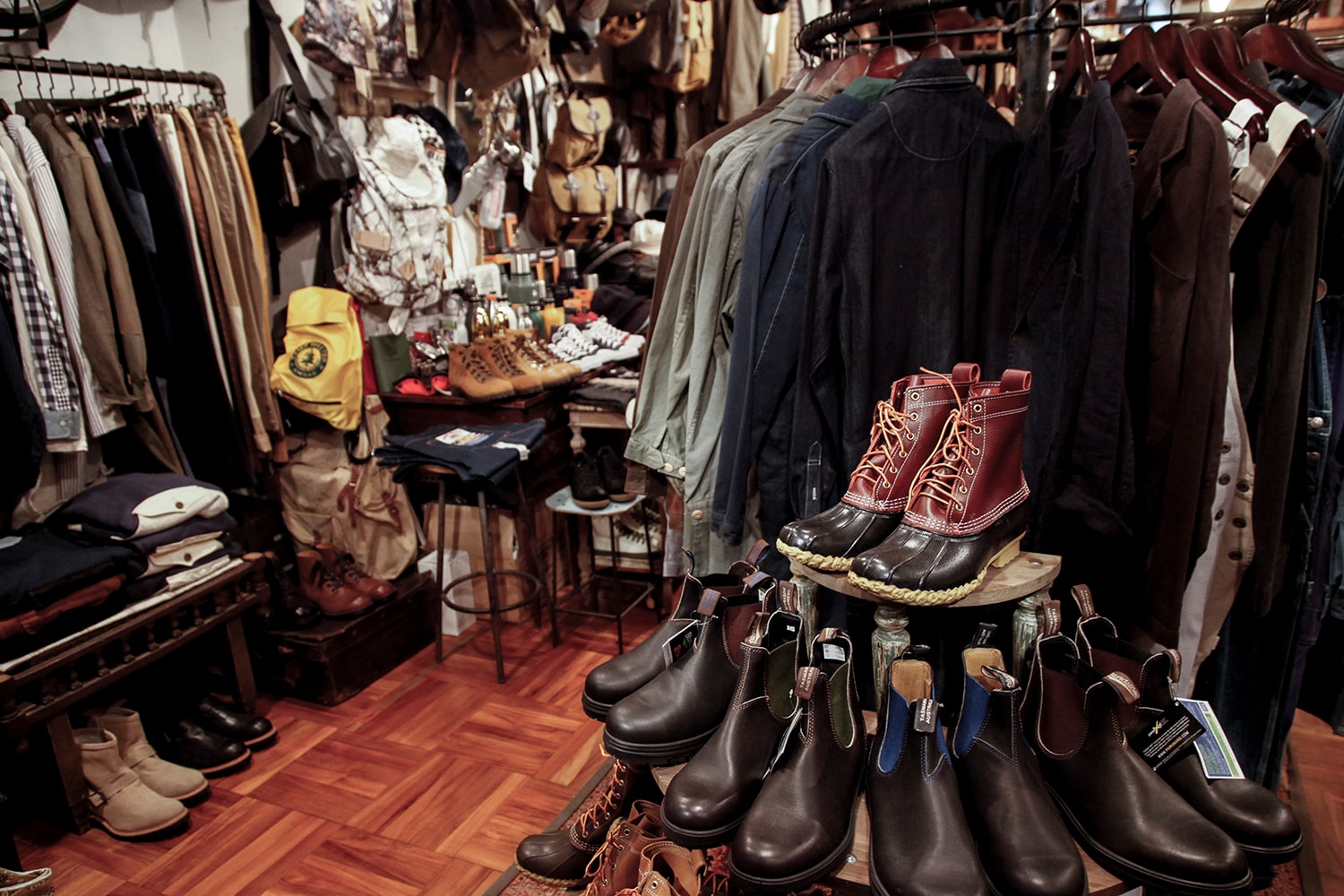 3 of 6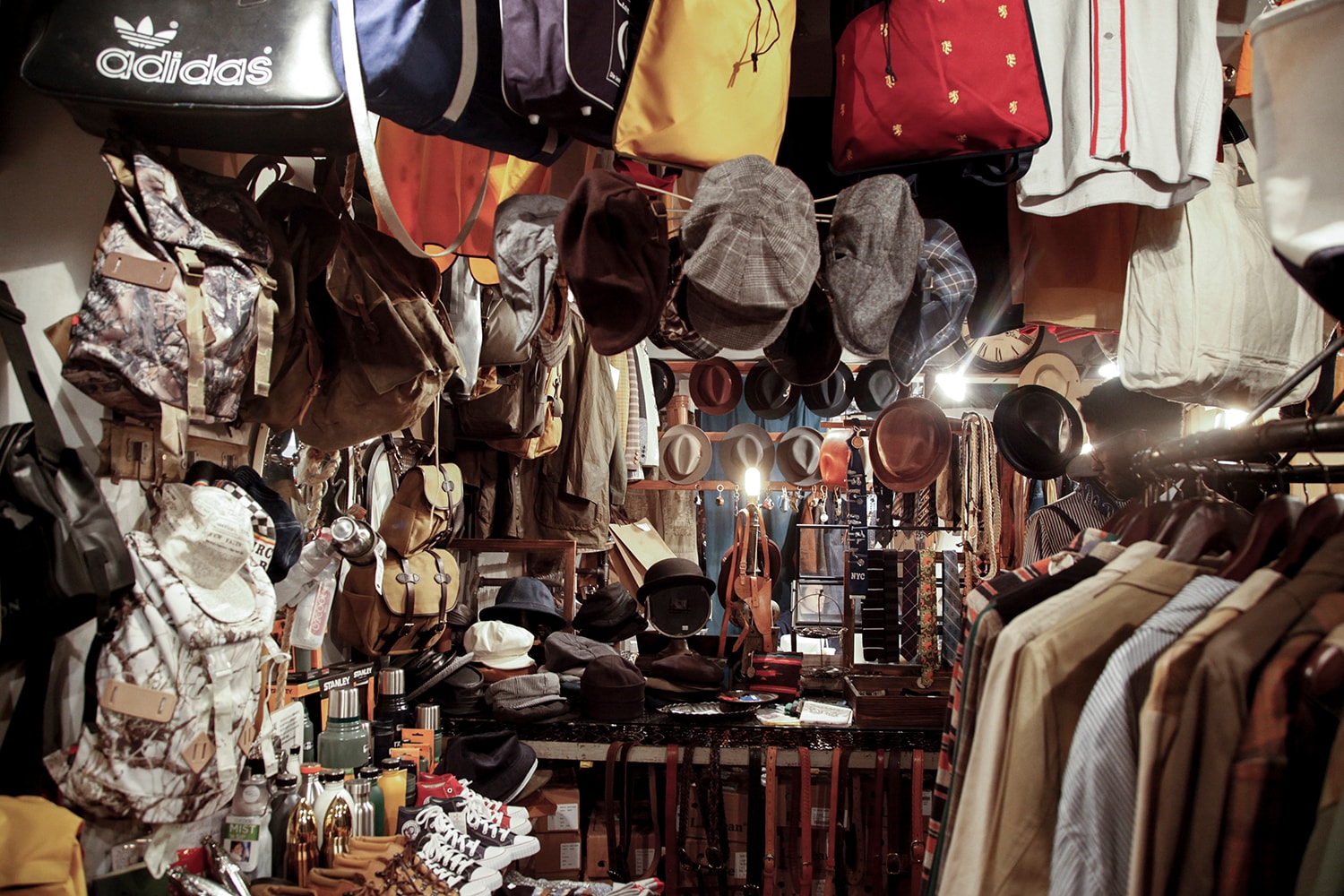 4 of 6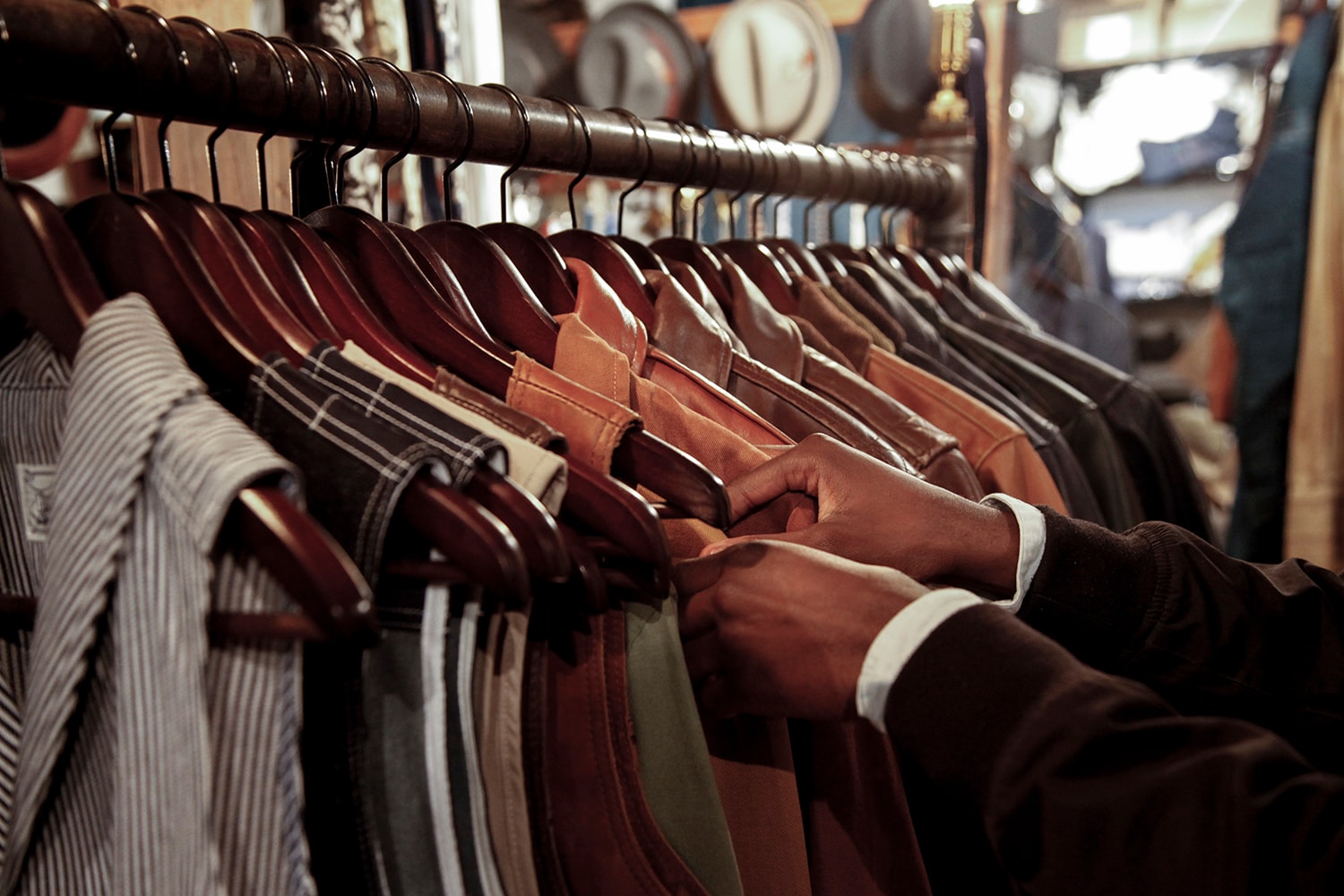 5 of 6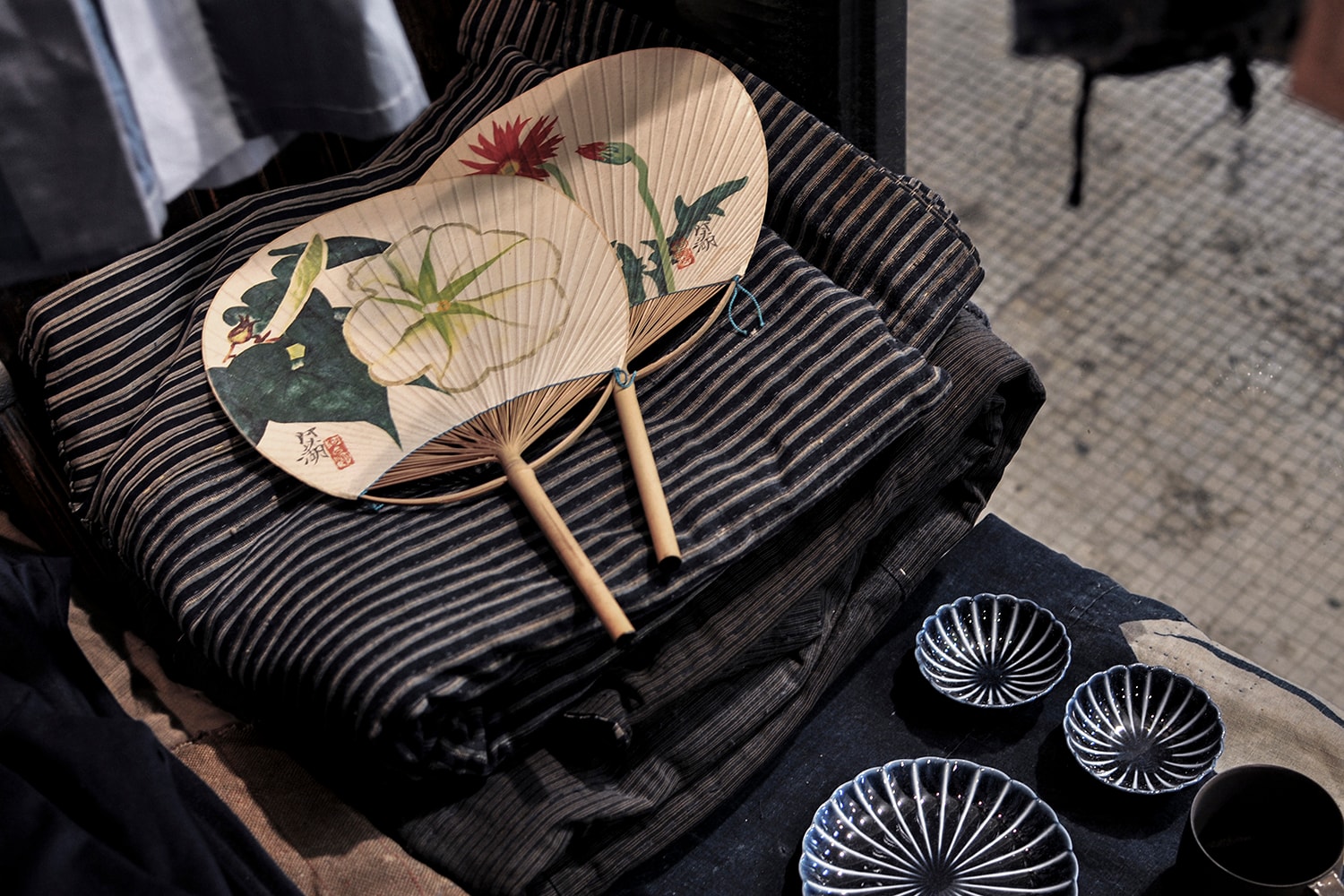 6 of 6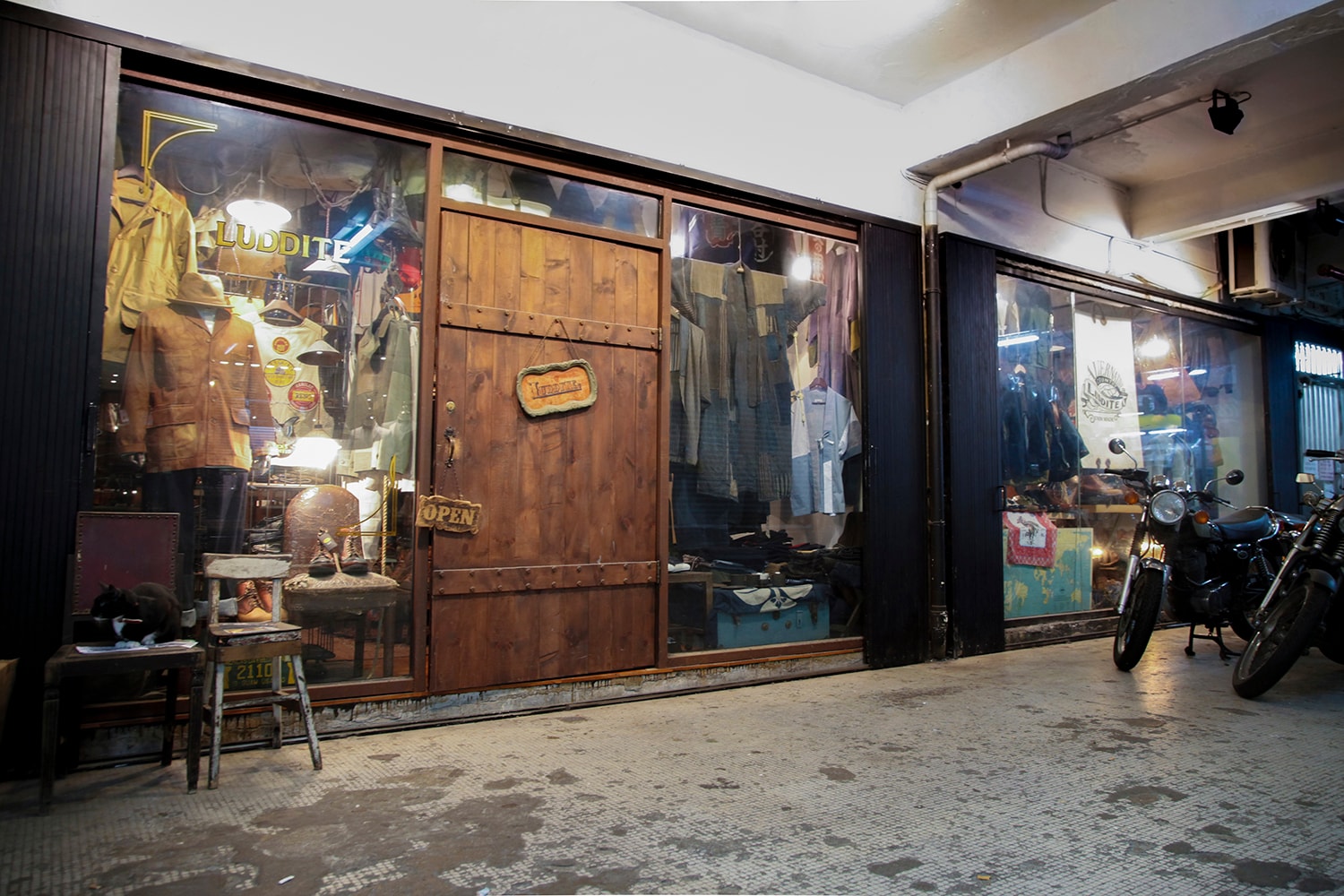 Sandwiched between car repair shops on one side and the modish boutiques of Haven Street on the other, Luddite's exceedingly tucked-away perch in a dimly-lit covered alley weeds out all but the most ardent menswear enthusiasts. Those who arrive at its door are amply rewarded by a treasure trove of vintage workwear imported from Europe, handcrafted leather shoes and accessories, and beautifully aged denim and Japanese boro patchwork kimonos. Founded in 2011 by Bunka Fashion College alum Rex Ko, the delightfully crammed interior of Luddite encourages methodical rifling through racks upon racks of own-brand wares alongside Filson bags, L.L. Bean duck boots, and an enviable collection of paperboy caps. To complete your period-appropriate experience, exit towards the Handsome Factory barber shop to touch up your fade.
Address: 15A Haven Street, Causeway Bay
Hide & Seek Store
1 of 6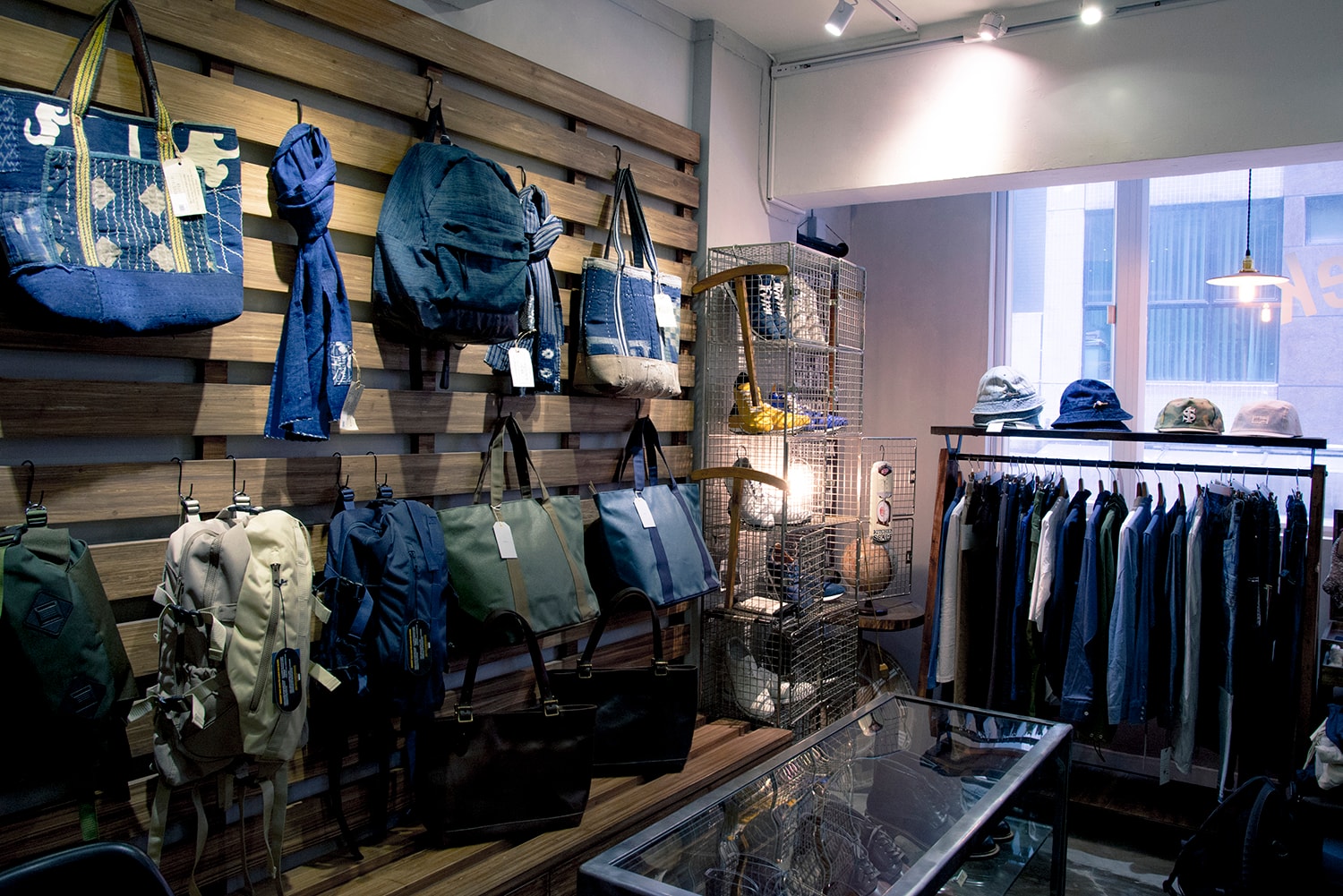 2 of 6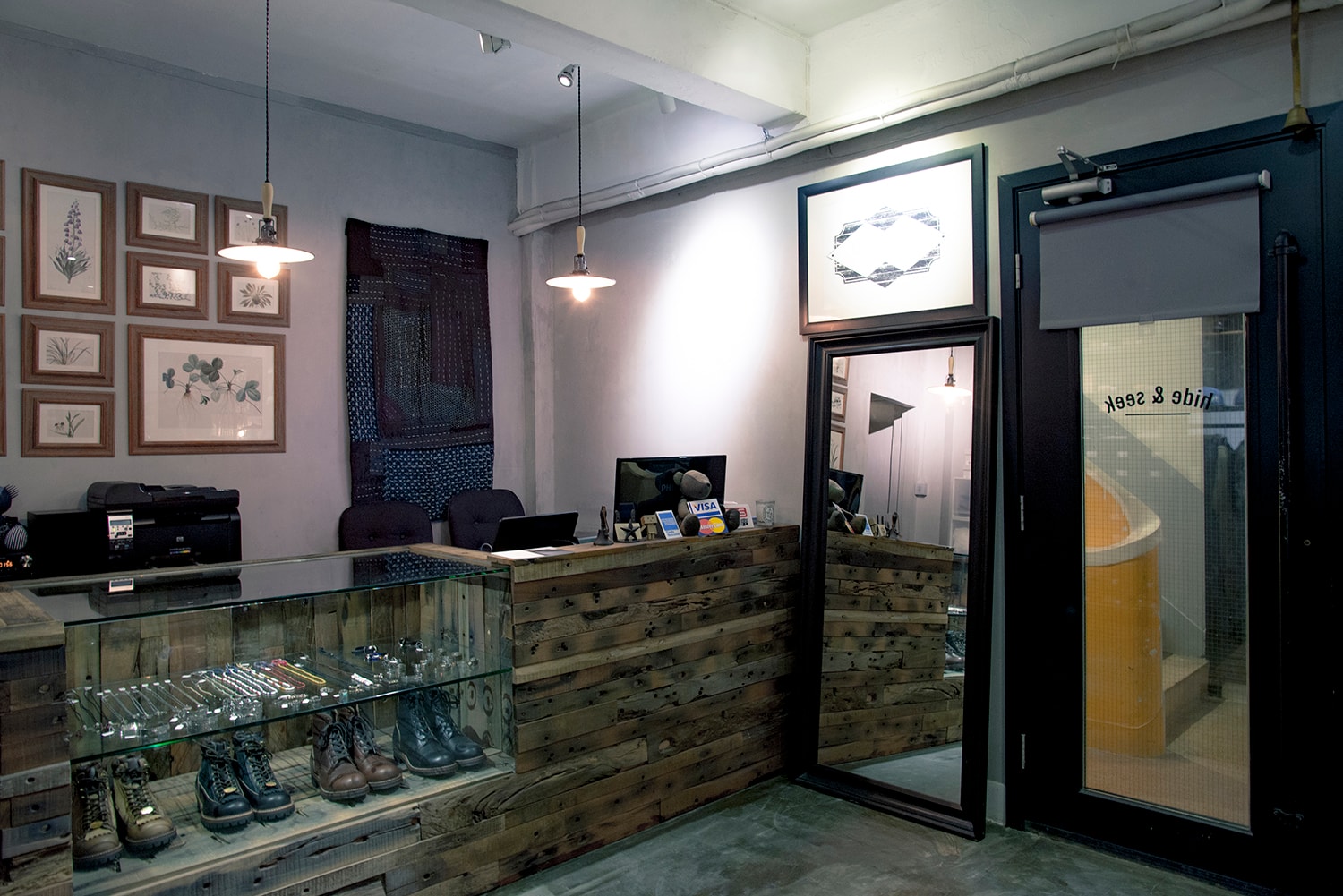 3 of 6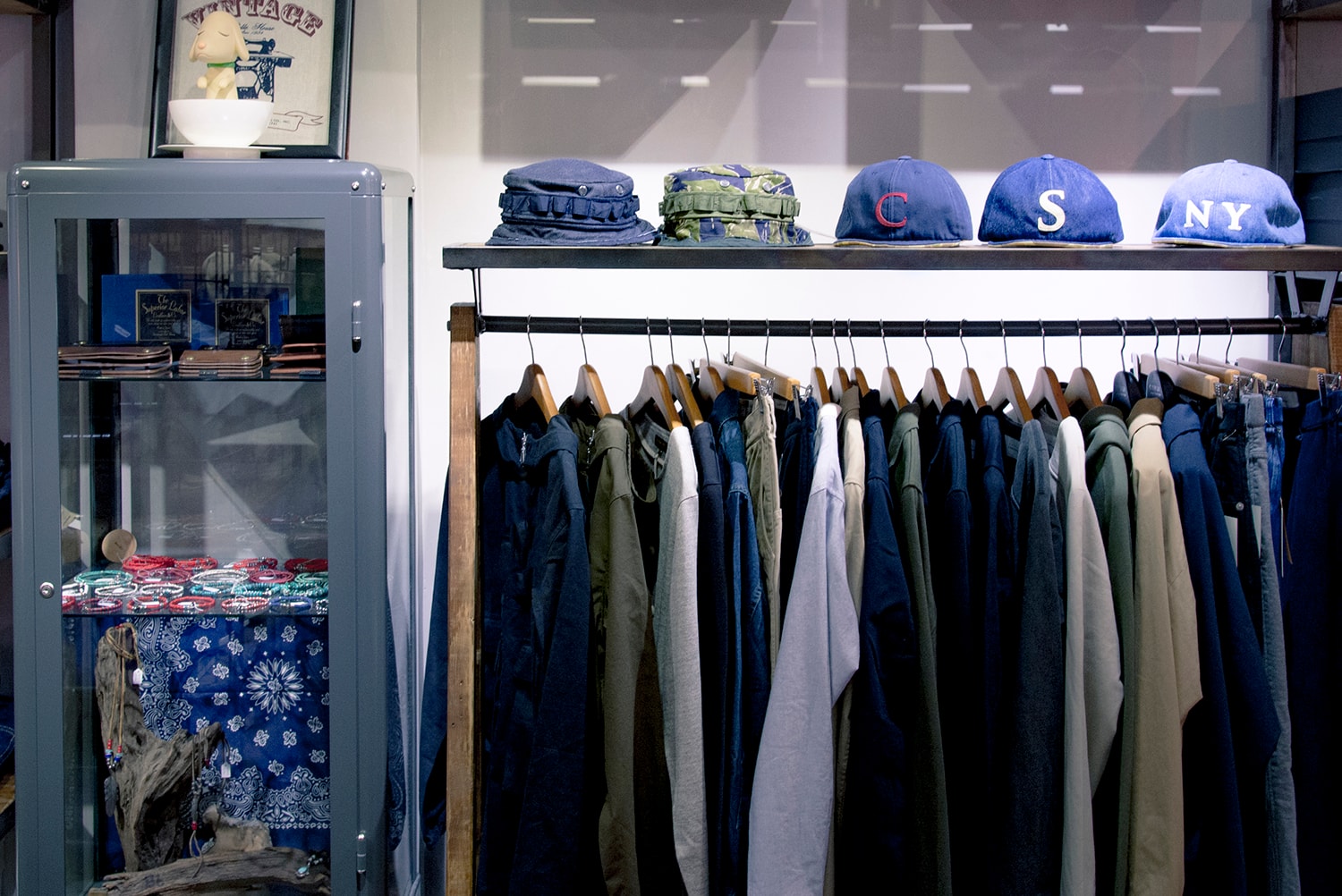 4 of 6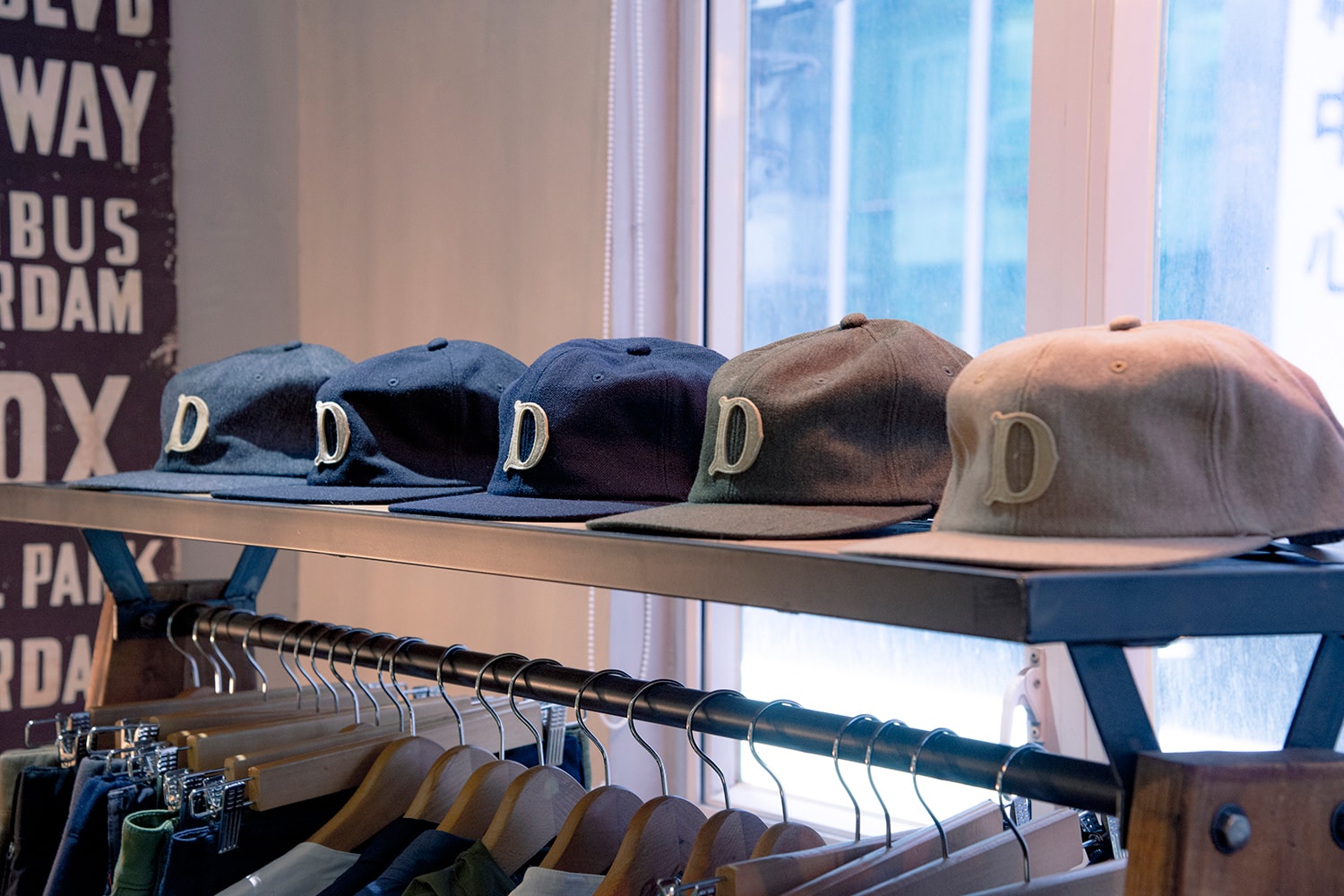 5 of 6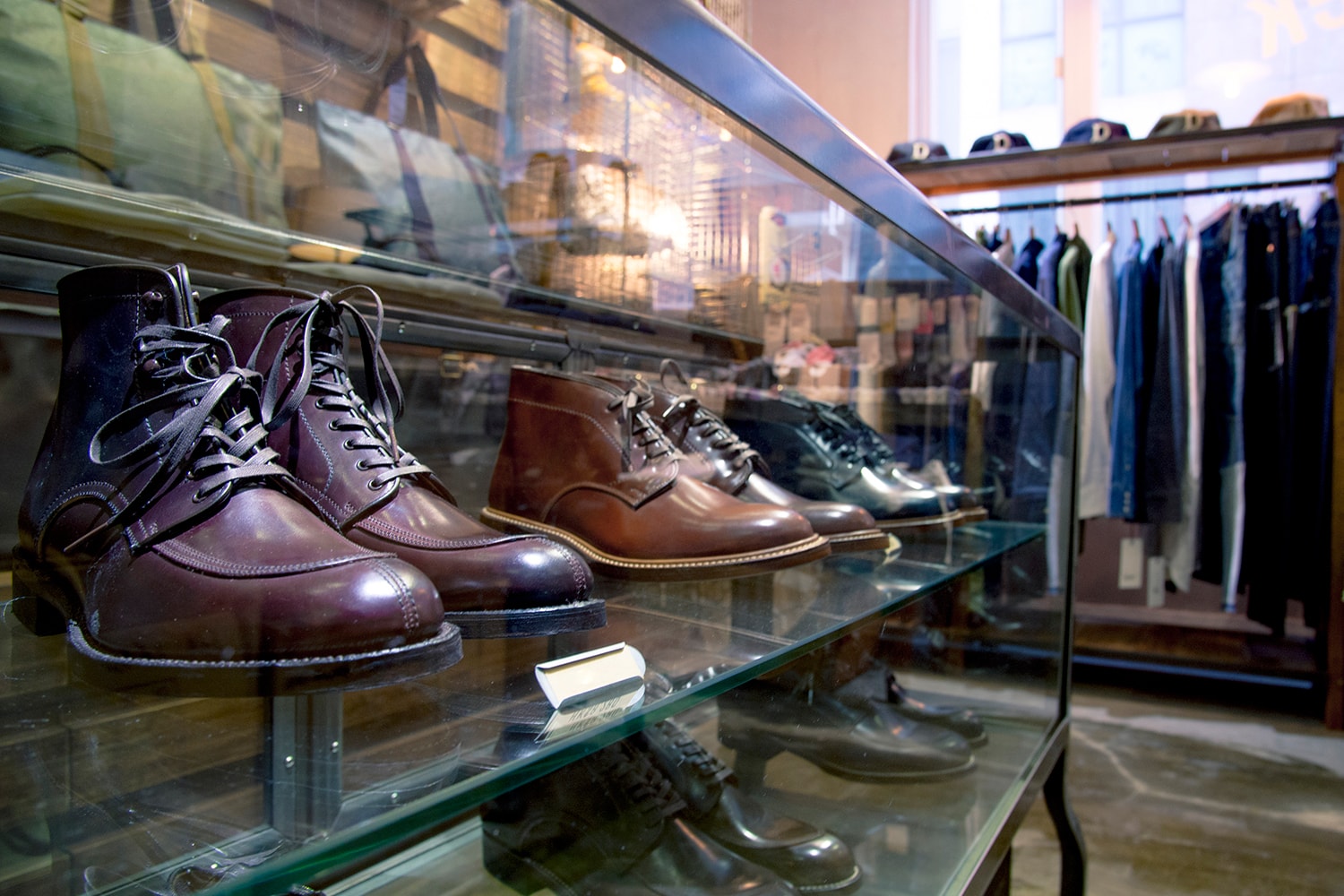 6 of 6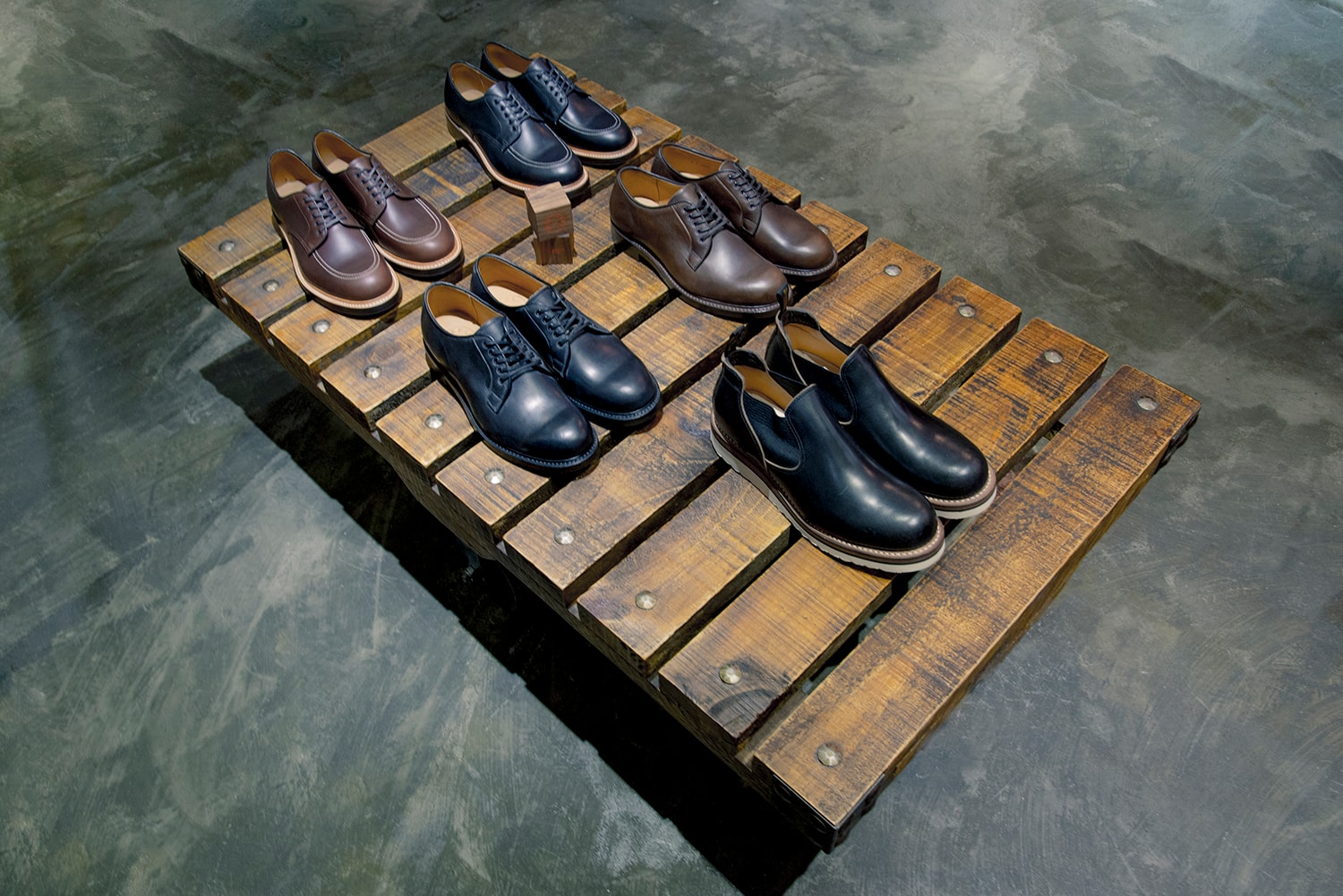 Keep your eyes peeled for a small overhanging signboard on Causeway Bay's Yiu Wa Street — the only indicator of Hide & Seek, a small but formidable boutique that stocks little-known, small-scale Japanese brands. The boutique's selection combines owner Tiff Lam's appreciation for Japanese Americana with an affinity for clean, modernized silhouettes. The store stocks pieces from meanswhile, Kaptain Sunshine and ANACHRONORM within a tight edit that sheds light on a sector of Japanese fashion that is near impossible to find outside of Japan. Head on over to neighboring Oldies Co. afterwards for a look at various leather jacket styles.
Address: 1/F, 20 Yiu Wah St, Causeway Bay
OVERLAB
1 of 6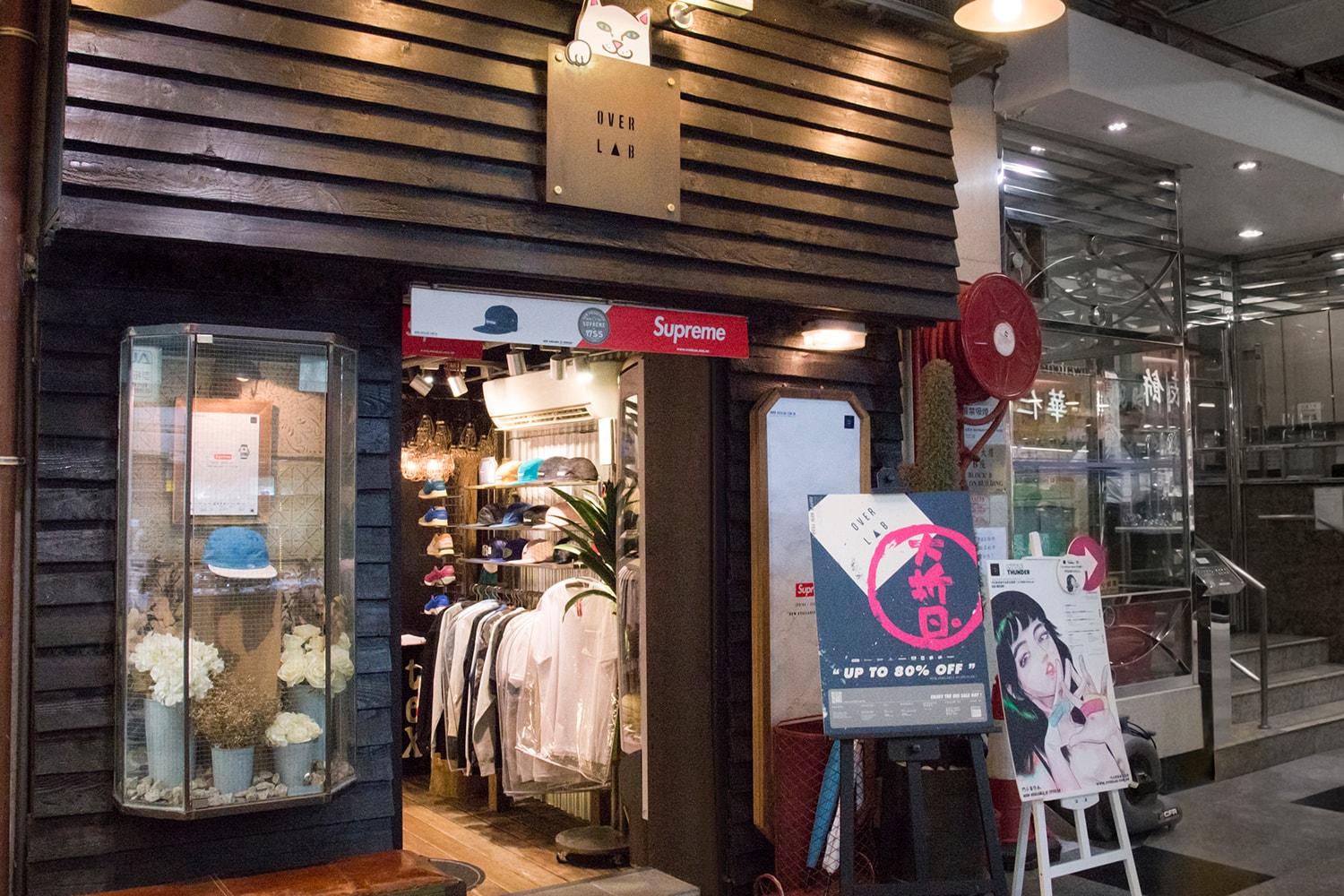 2 of 6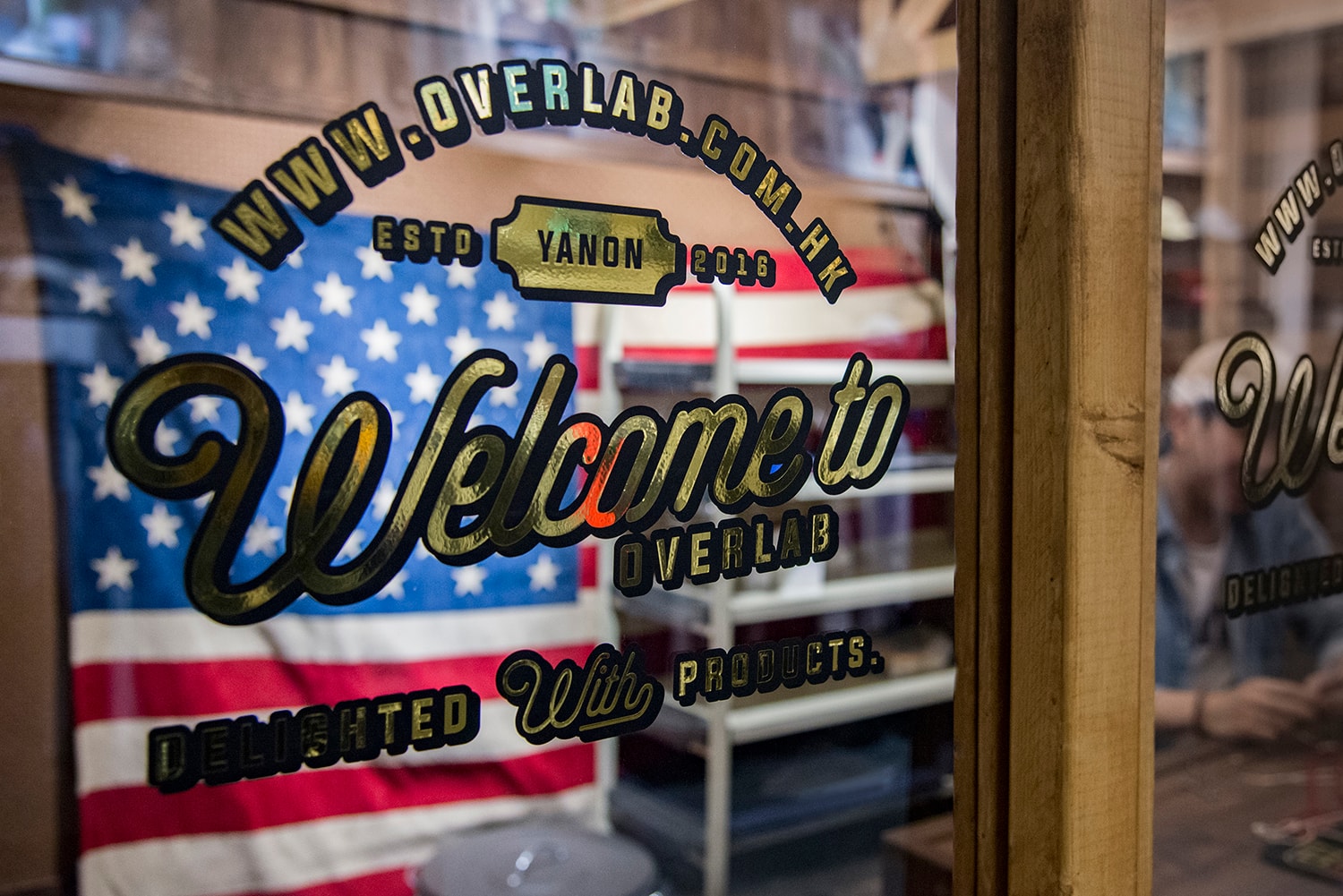 3 of 6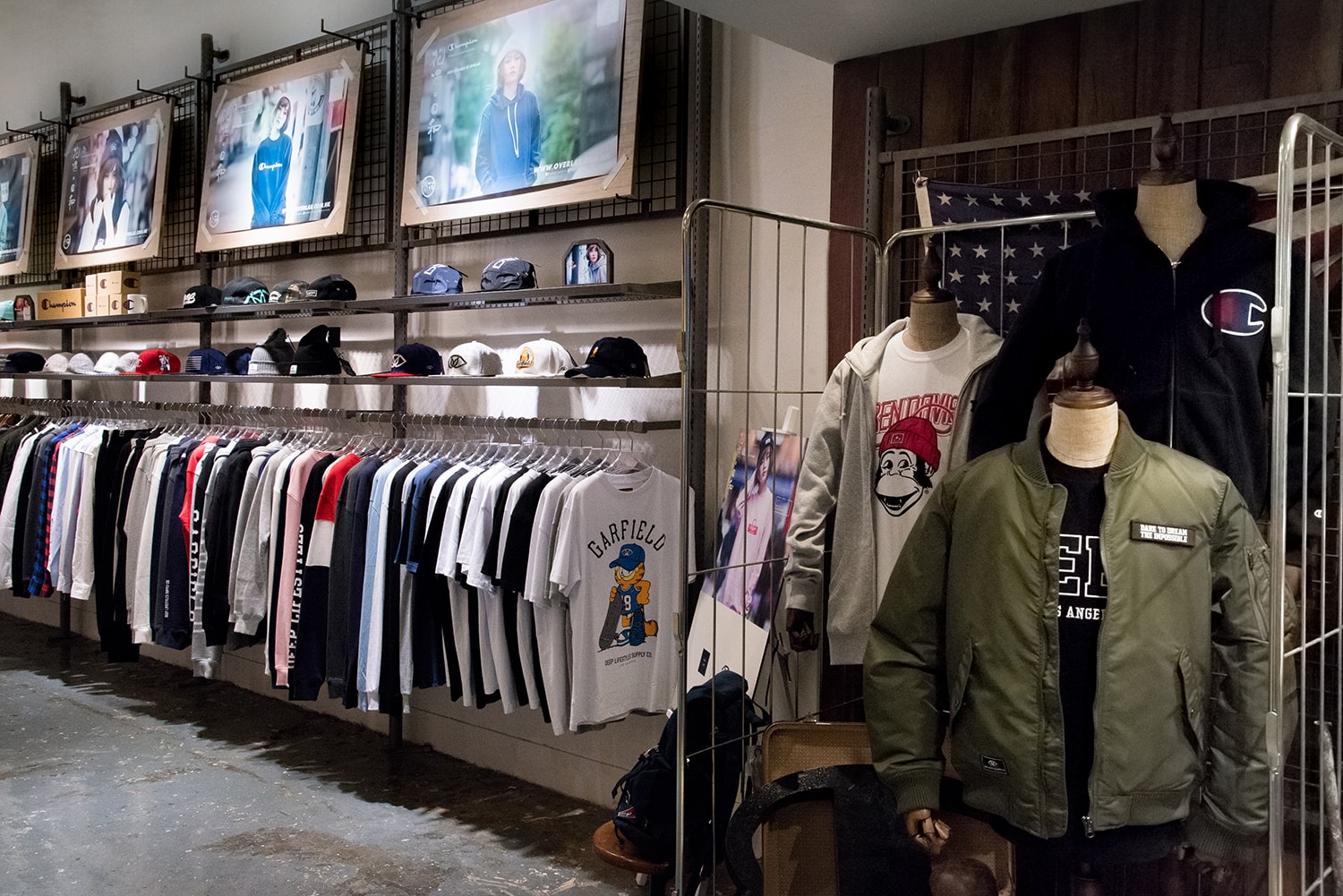 4 of 6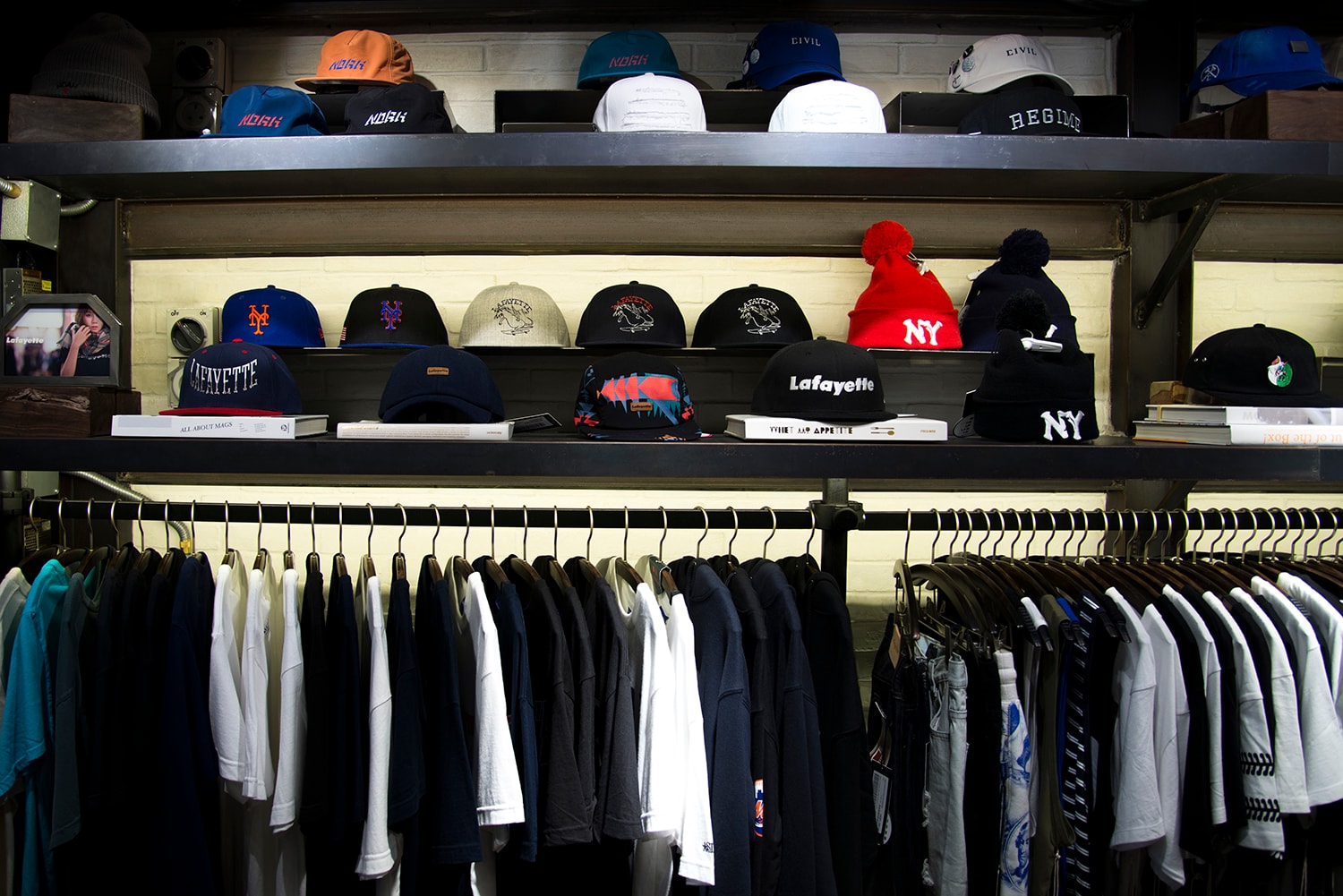 5 of 6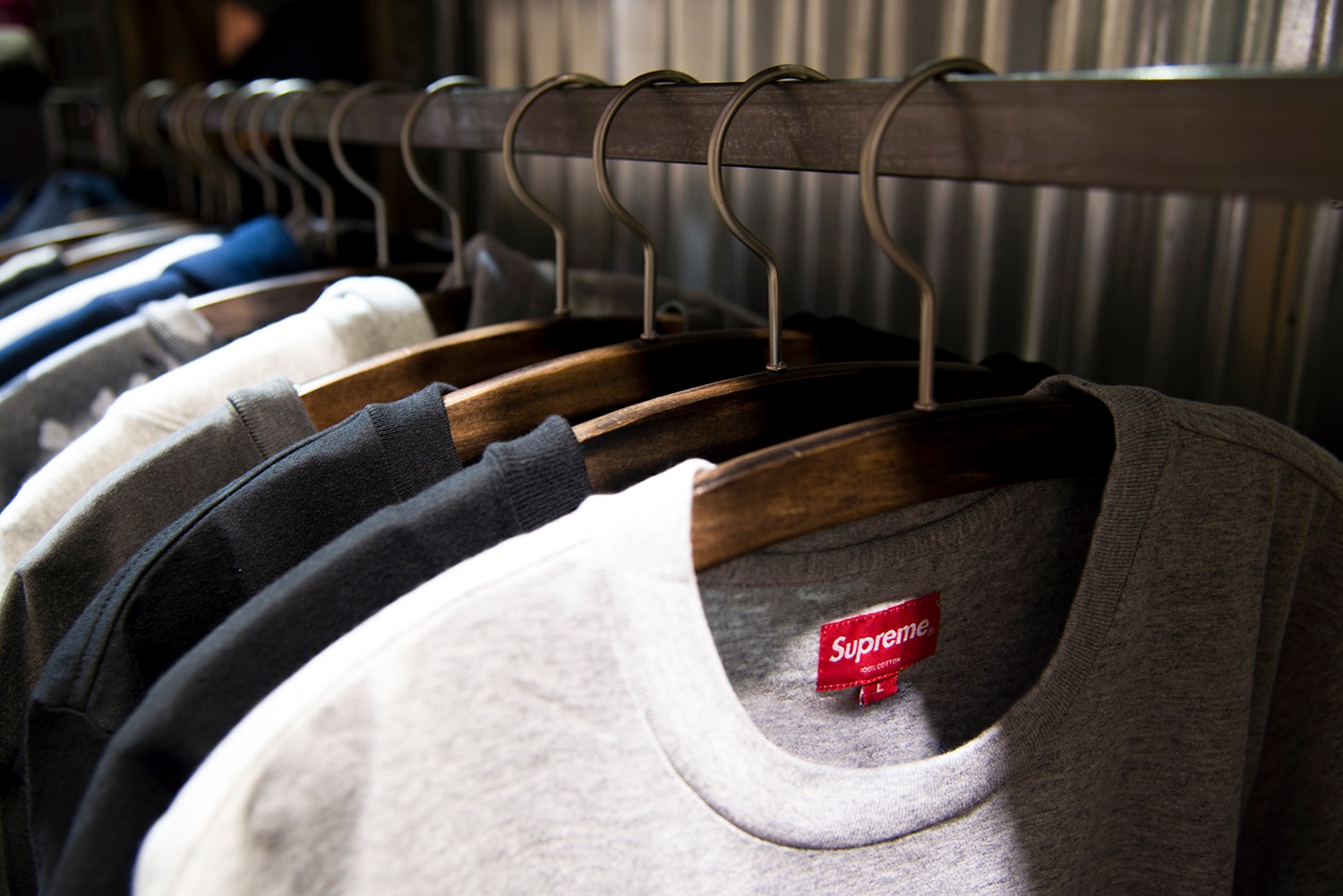 6 of 6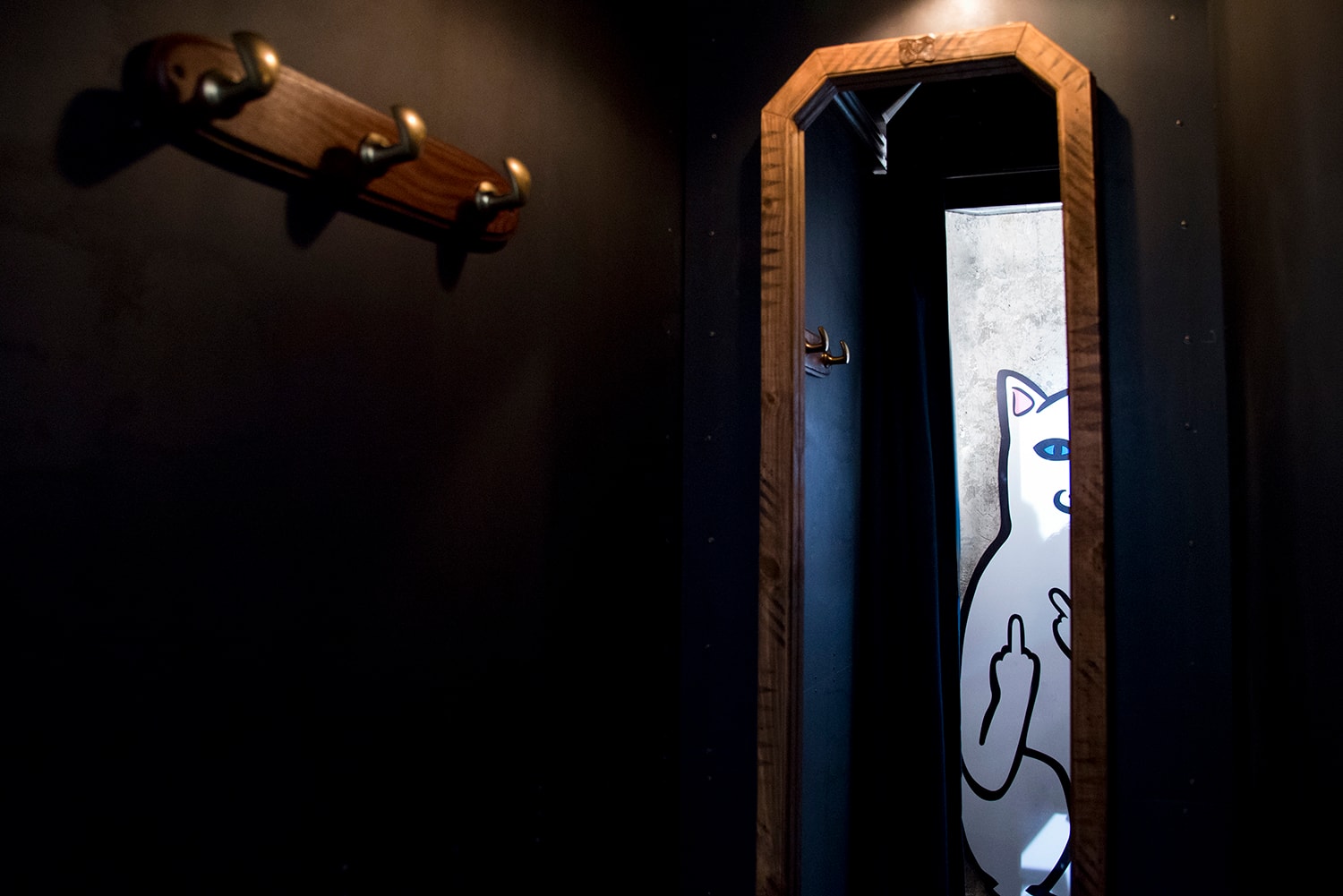 Hidden within a complex of airsoft gun dealers and hobby stores, OVERLAB is the first stop for the city's growing legions of Supreme fans and regularly stocks the latest drops from the New York skate brand. Apart from the designs of James Jebbia & Co., the boutique also sells wares from RIPNDIP and Champion, both of which are steadily growing their clout amongst the city's fashion-forward. Opened only at the beginning of this year, this space also acts as a showcase for local creatives – woodworking collective Start From Zero built custom furniture for the interior, while the works of manga artist Little Thunder were the focus of OVERLAB's inaugural in-store exhibition.
Address: Shop 7, B/F, Yan On Building, 1 Kwong Wah St, Mong Kok
Good Vibes Only Store
1 of 7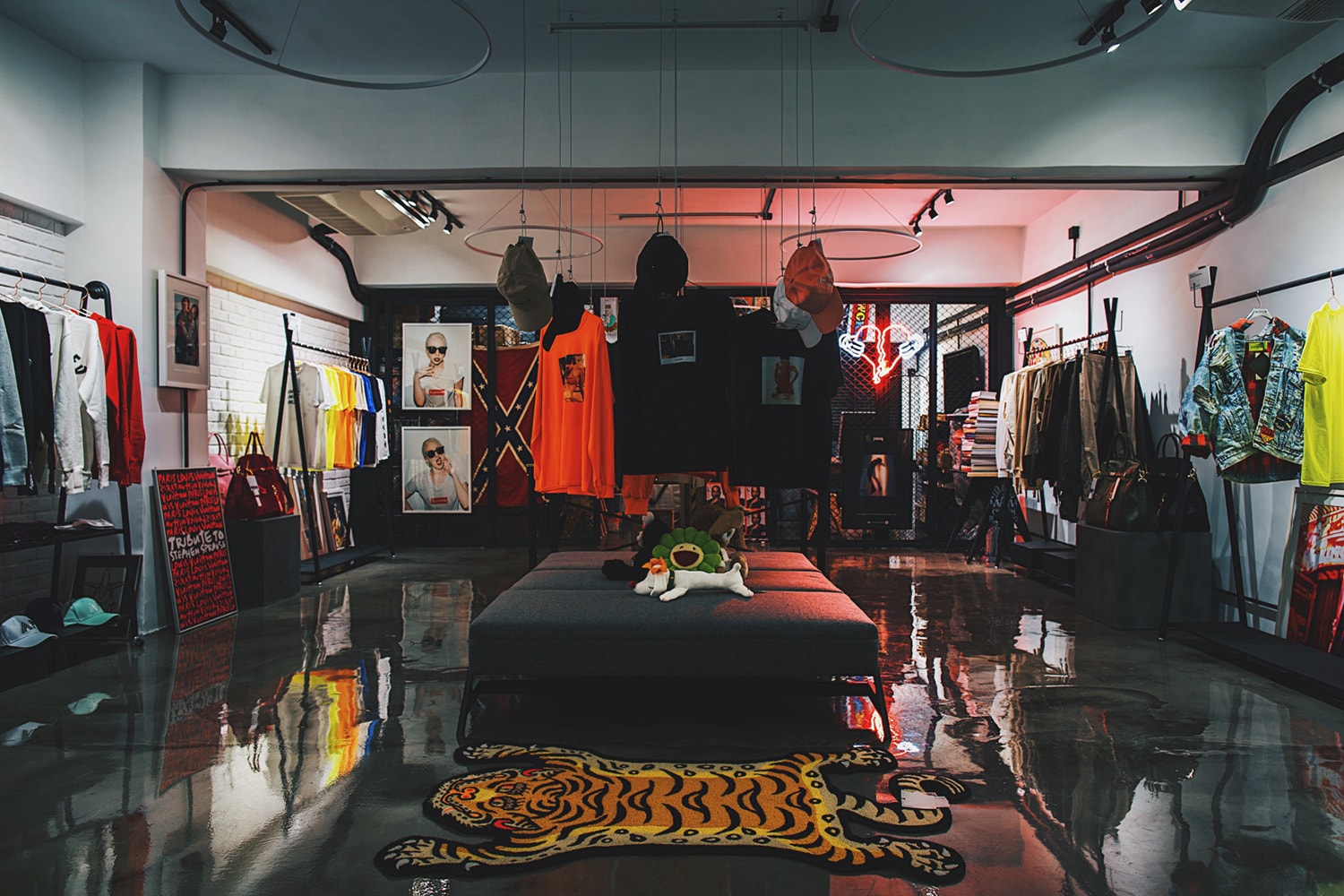 2 of 7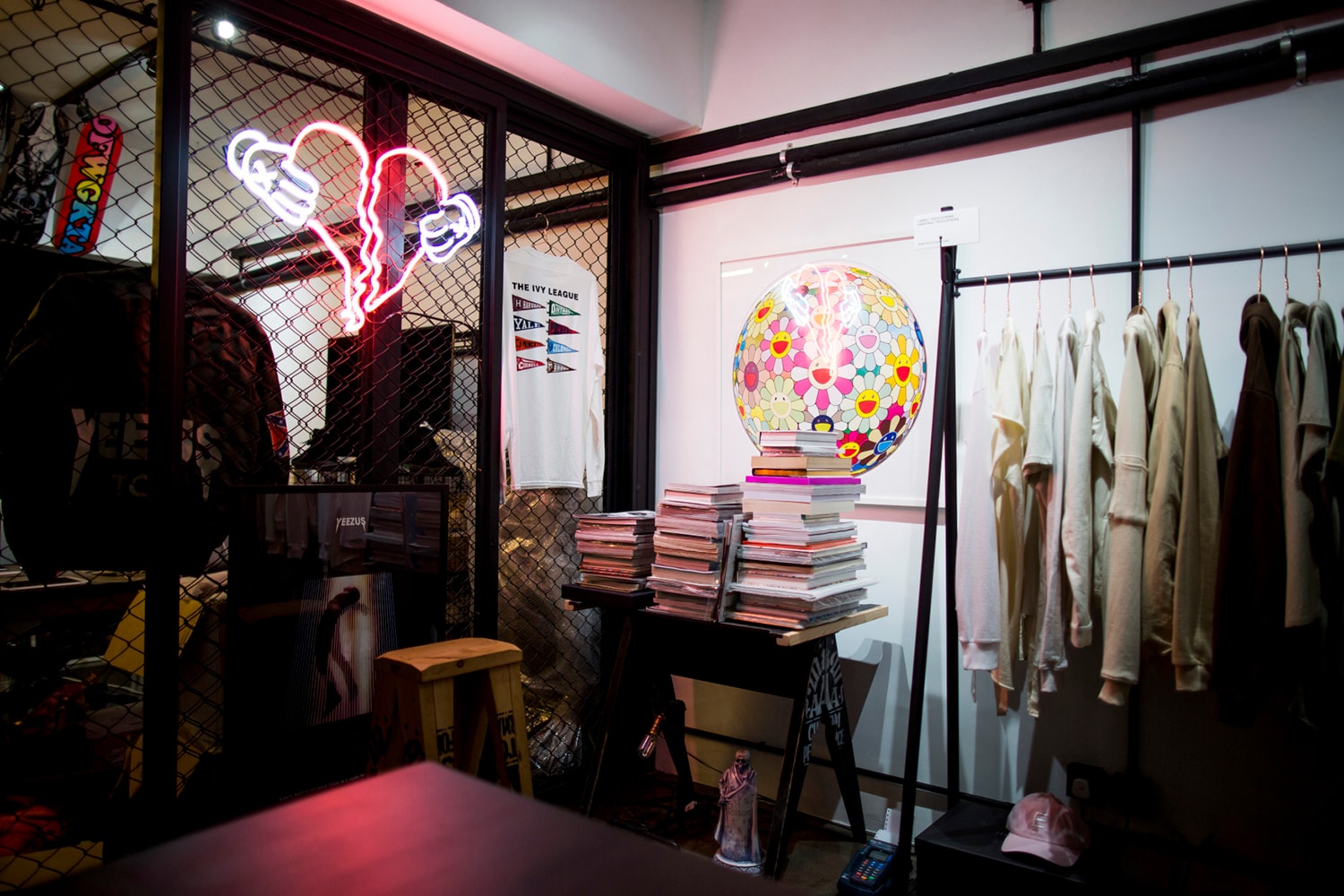 3 of 7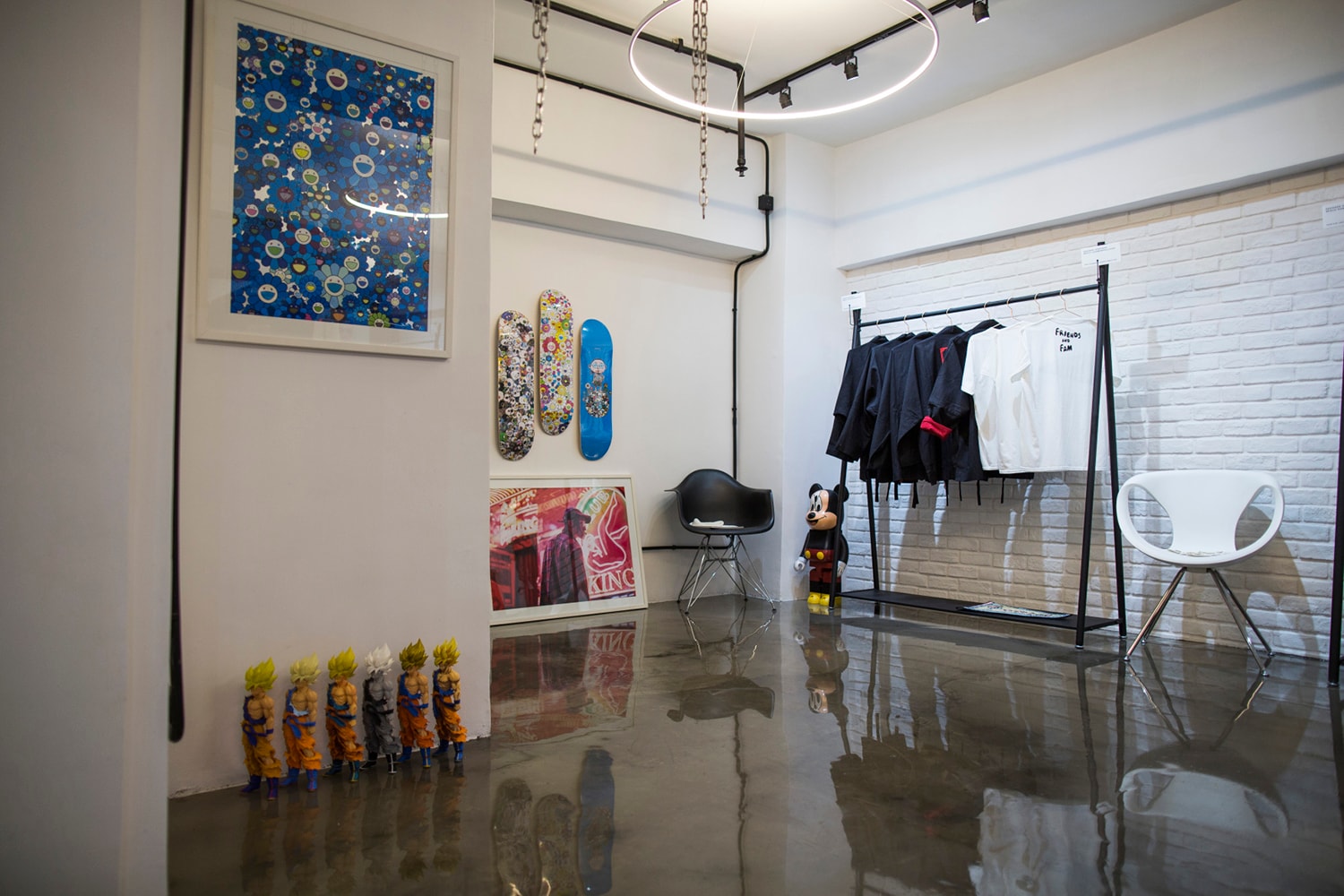 4 of 7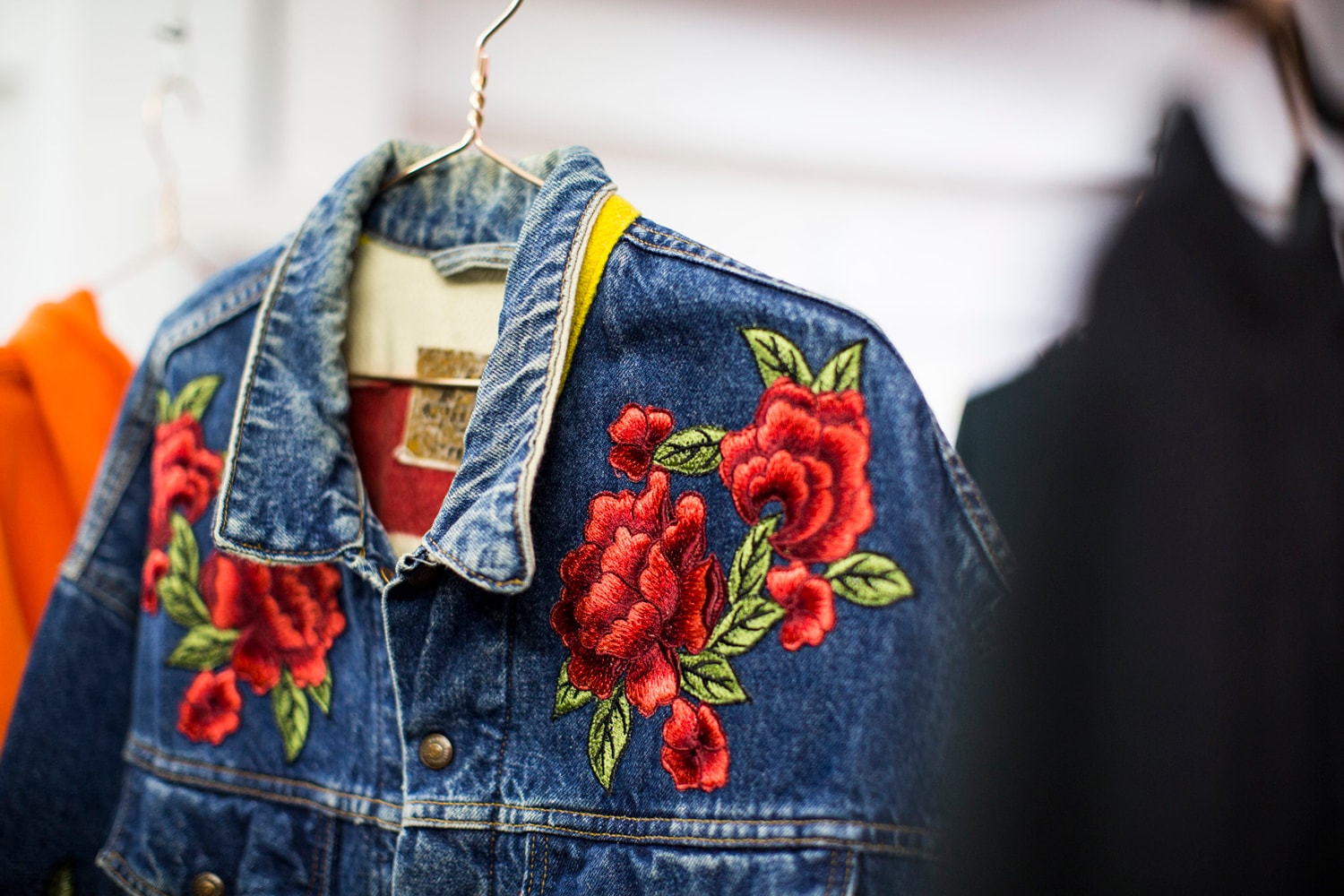 5 of 7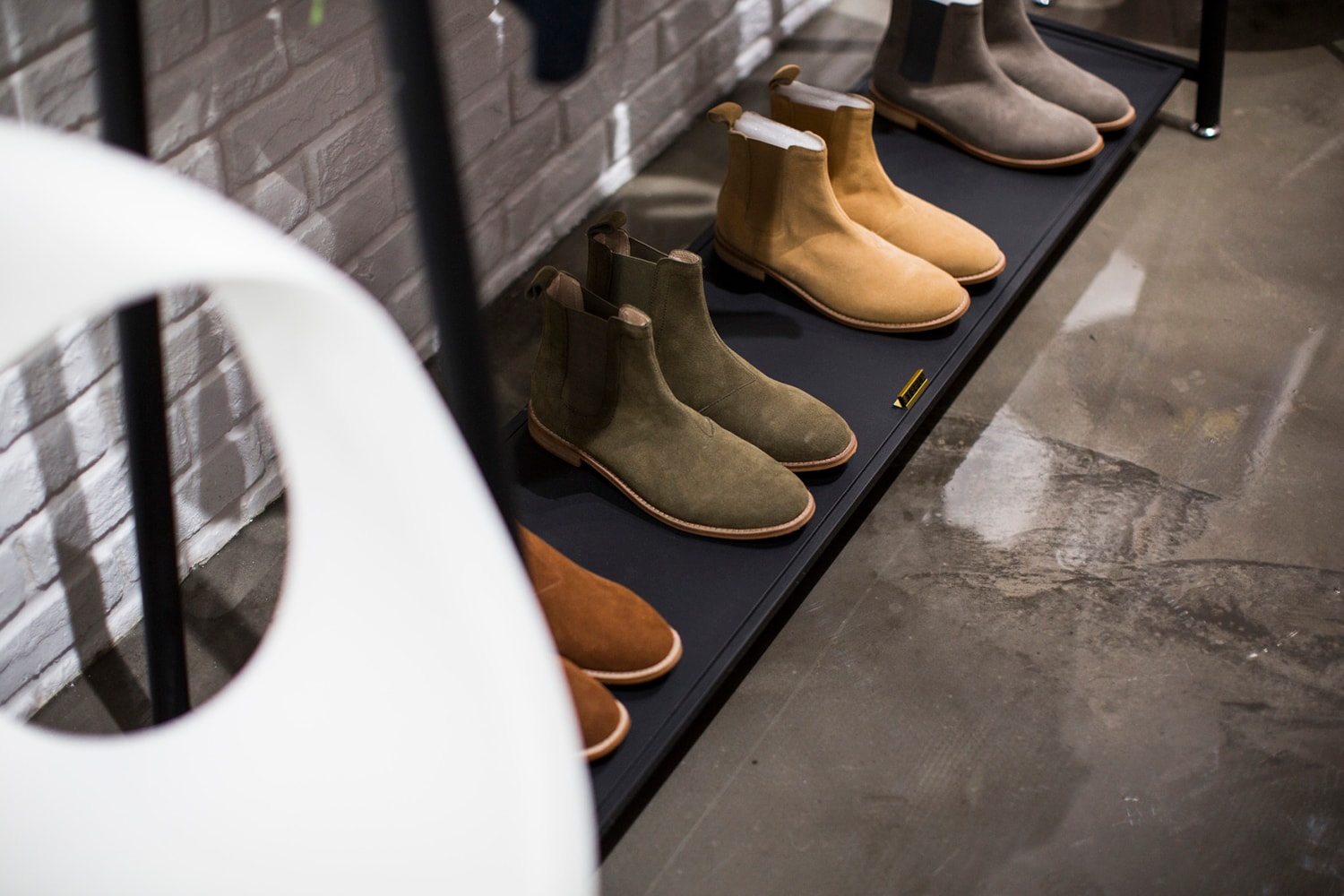 6 of 7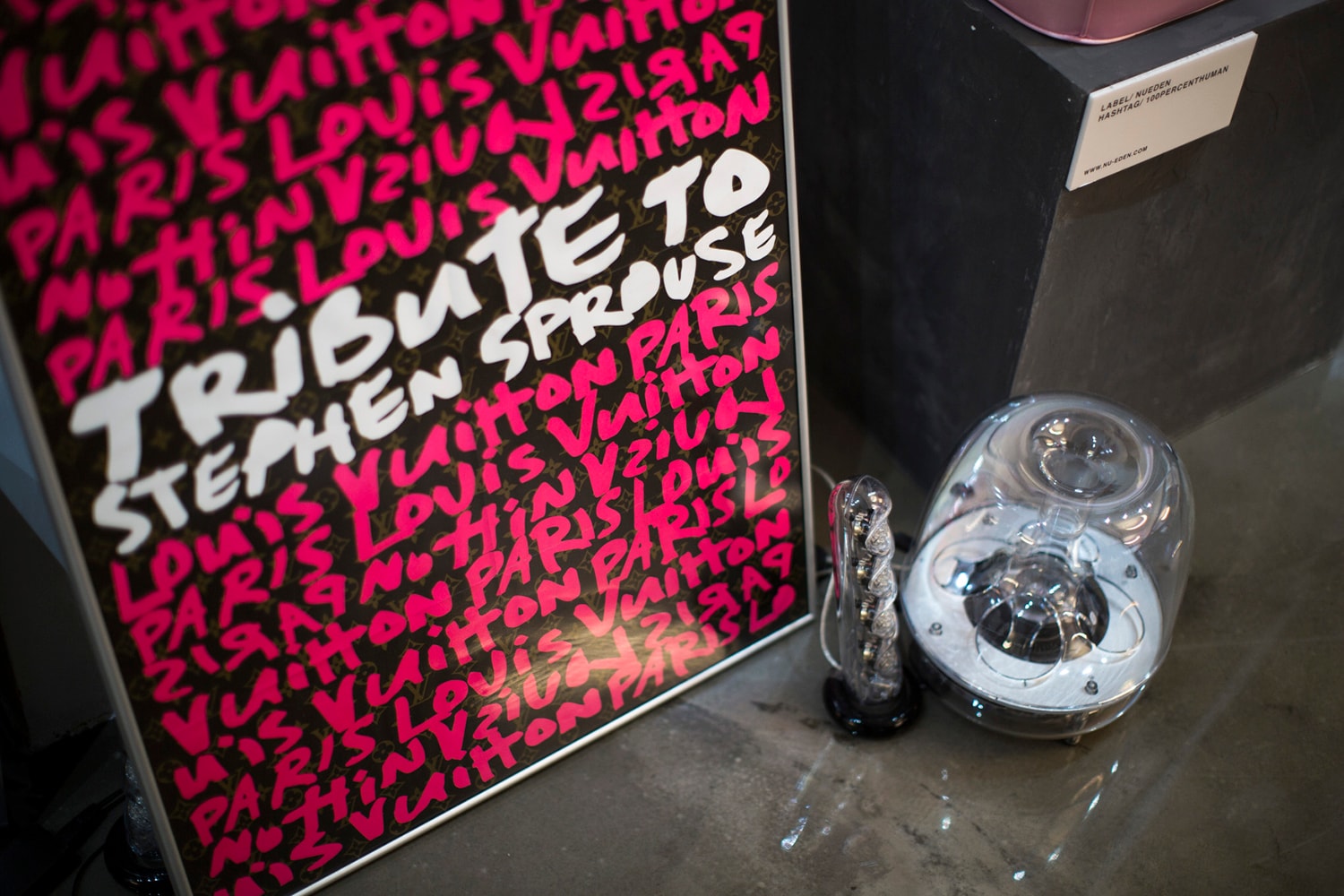 7 of 7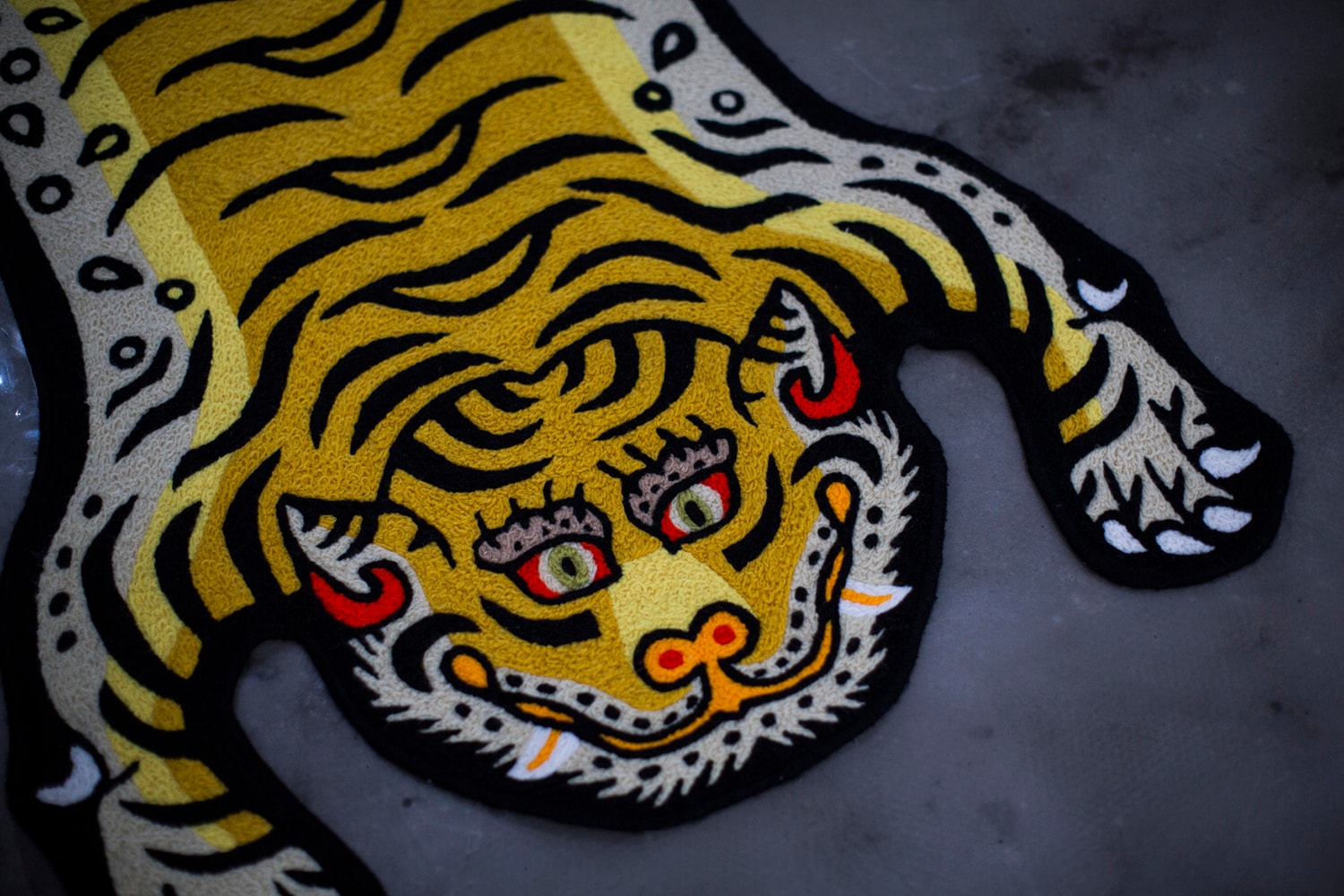 Housed in a repurposed warehouse space in the old industrial district of Kwun Tong, the Good Vibes Only Store stocks a selection of underground brands native only to Hong Kong and China, such as Cashmerepullover, Nueden, Approved and ACU. The spacious interior also functions as a showroom for Raw Emotions, which store owner Kit launched at the beginning of 2017. Upon entering the space, visitors will find various street culture memorabilia scattered throughout, collected throughout the years by Kit and proudly displayed as testament to his devotion to the lifestyle. Once you're done at Good Vibes Only, make a visit to neighboring streetwear store Noisy Folks to check out their selection as well.
Address: Unit G, 10/F Wang Kwong Industrial Building, 45 Hung To Rd, Kwun Tong
Gold Yard
1 of 6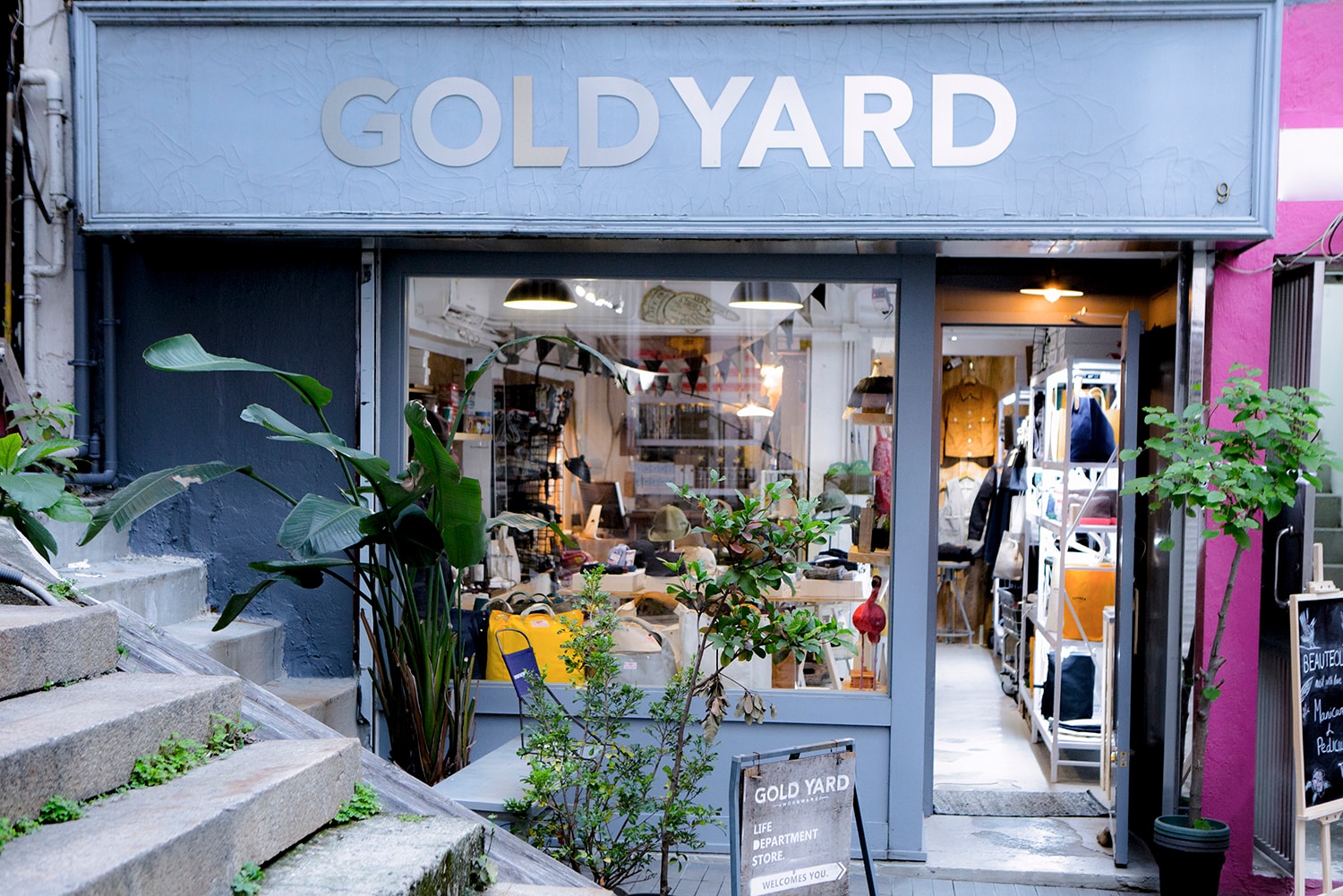 2 of 6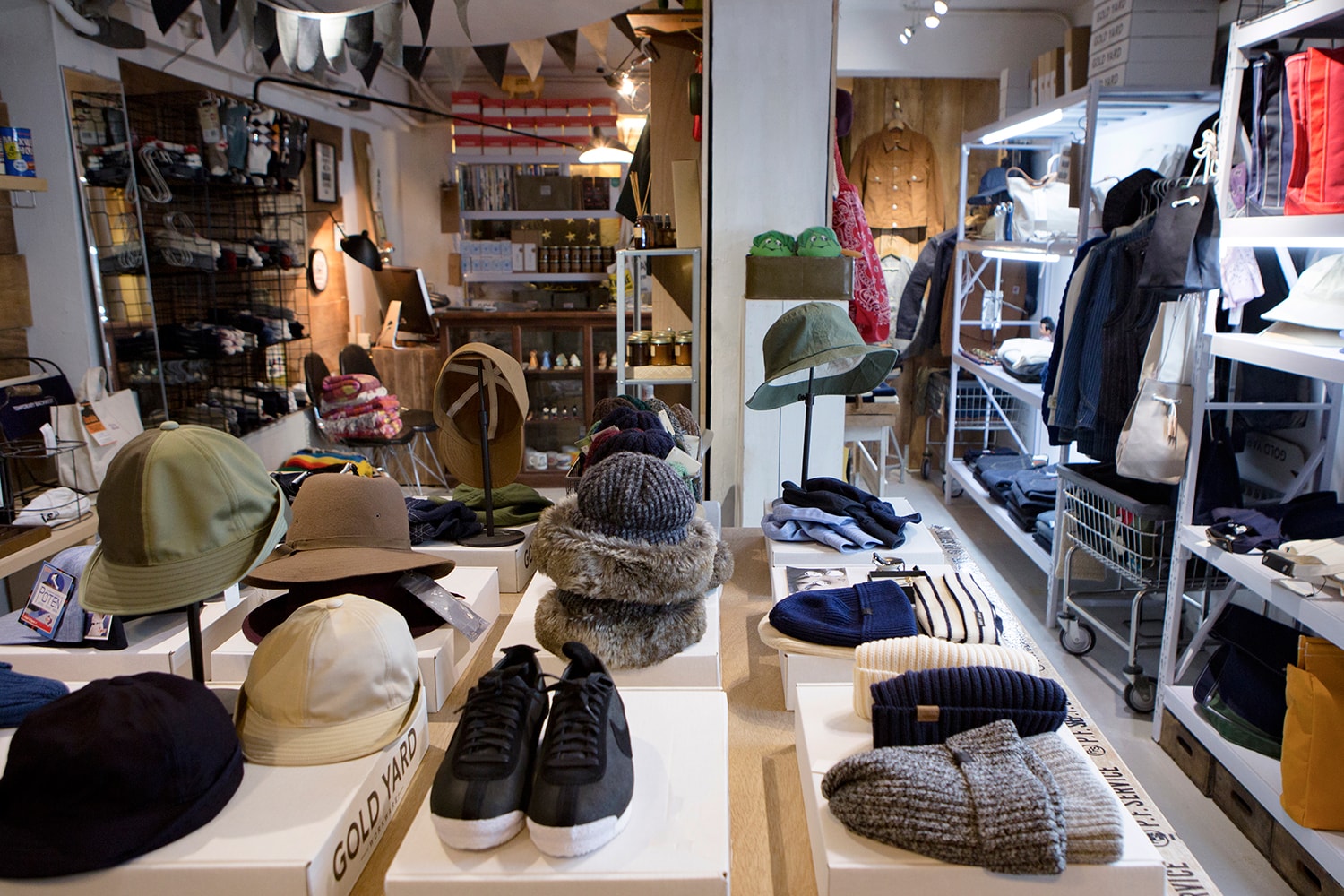 3 of 6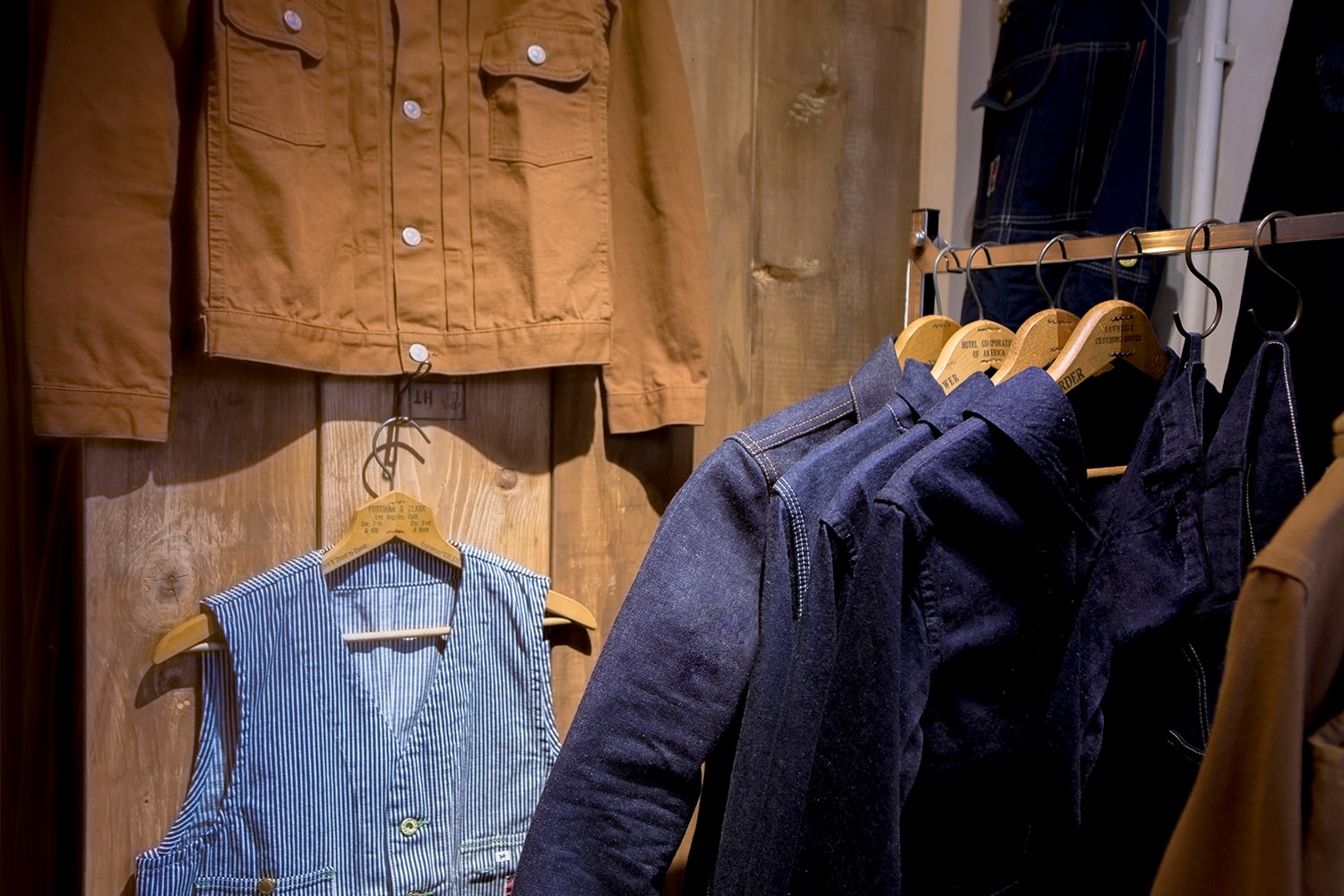 4 of 6
5 of 6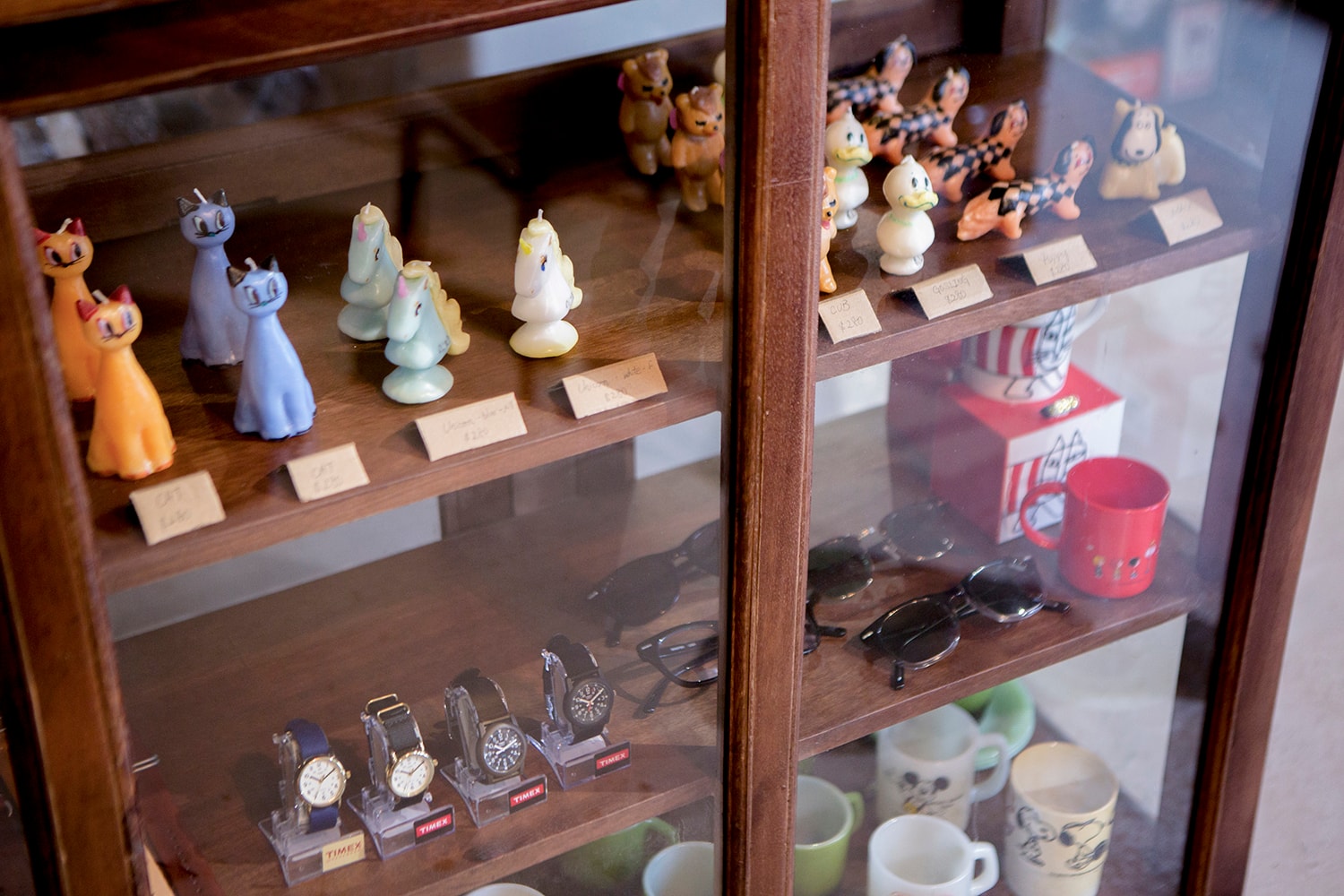 6 of 6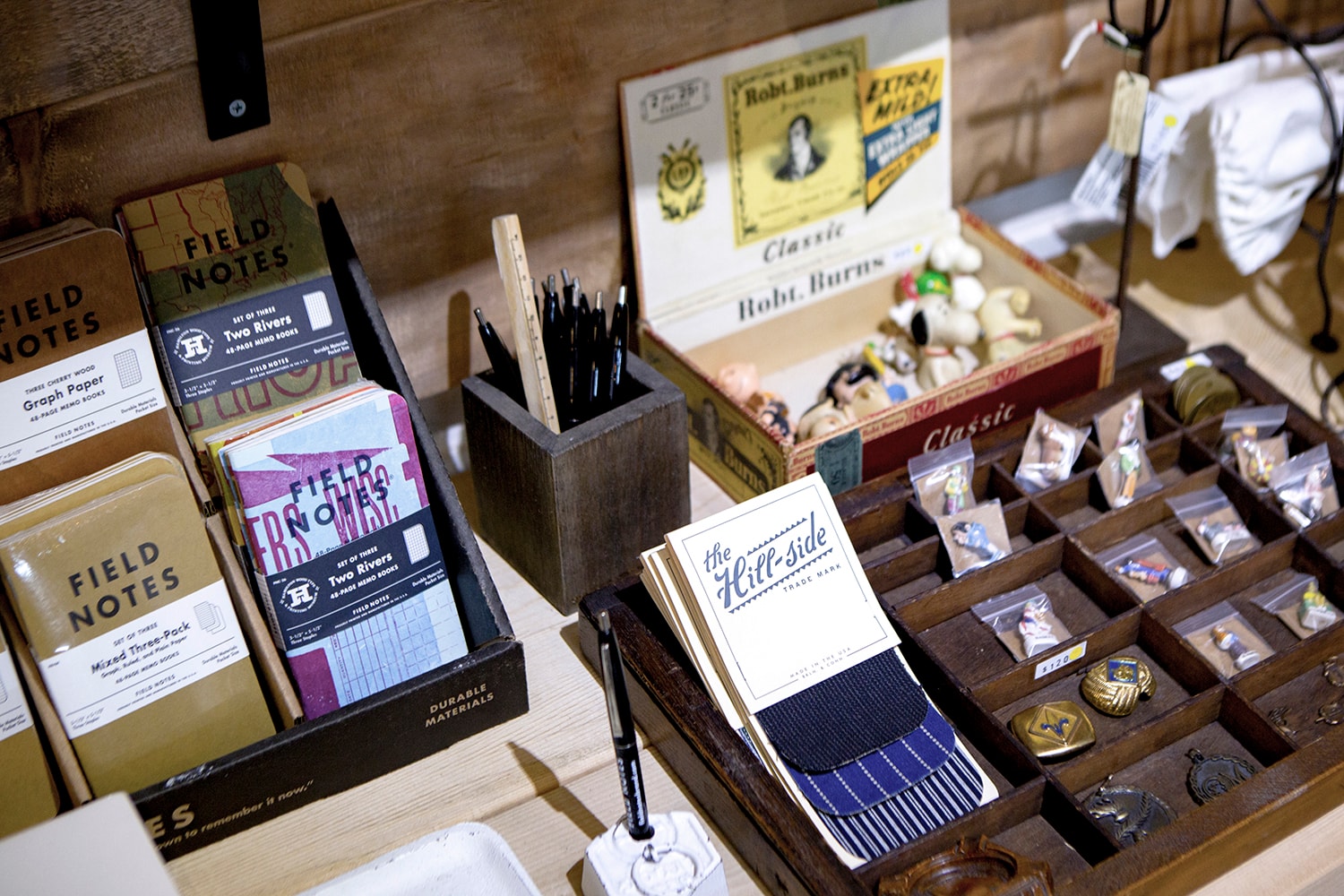 Located just a stone's throw from WOAW in one of the most boutique-dense neighborhoods of the city, Gold Yard stocks an enviable collection of fashion accessories and sundries, including woolen garments by Denmark's Andersen-Andersen, sturdy Tembea tote bags, and ties from The Hill-Side, among a plethora of pins, socks, candles and ceramics. Gold Yard is the lifestyle arm of vintage Americana purveyor WORKWARE, which was first founded in 2010 by three friends who had over 10 years of experience in collecting denim and military surplus clothing. To this end, the two WORKWARE boutiques specialize in these two areas respectively – don't miss out on them either.
Address: 9 Mee Lun St, Central