Lamborghini Unveils Its Latest Version of the Huracán
Introducing the Huracán Performante.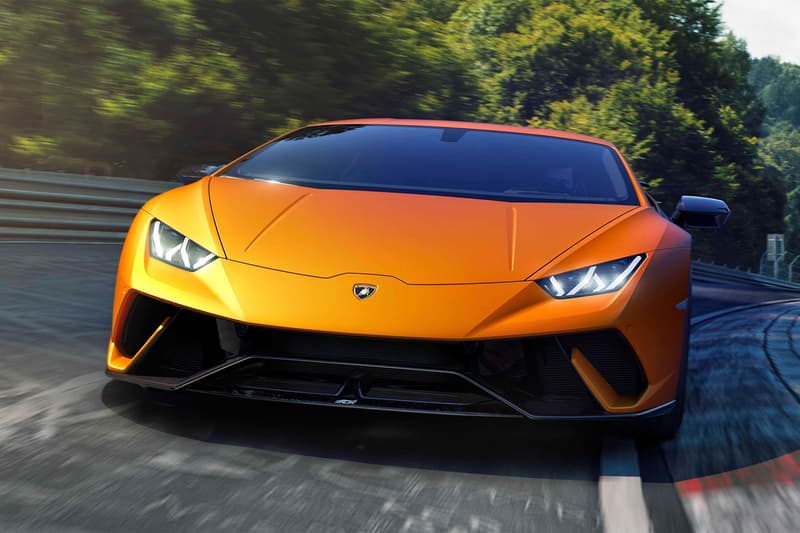 1 of 5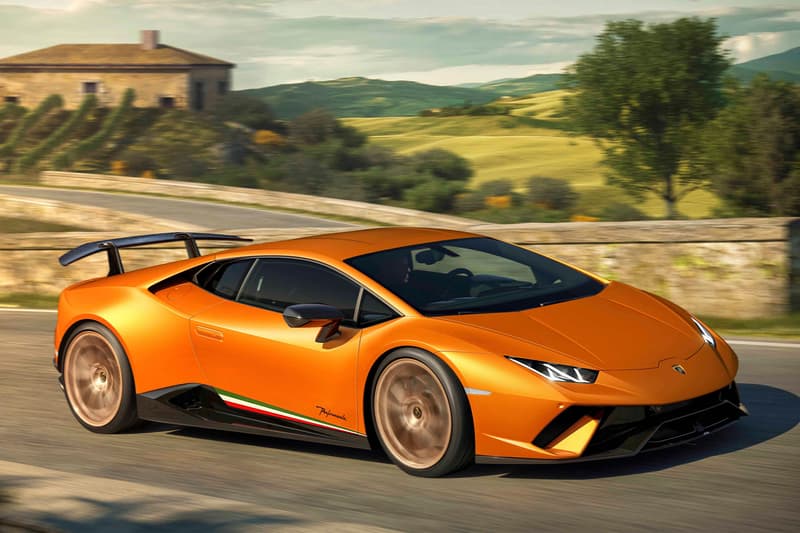 2 of 5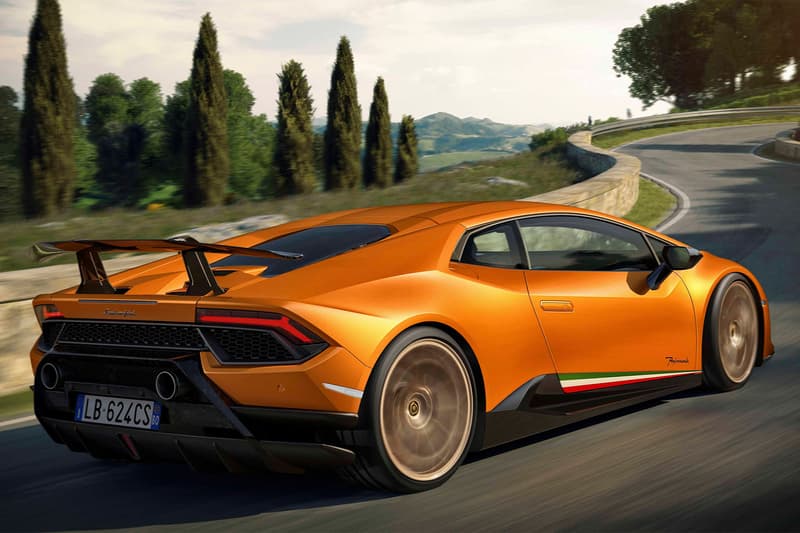 3 of 5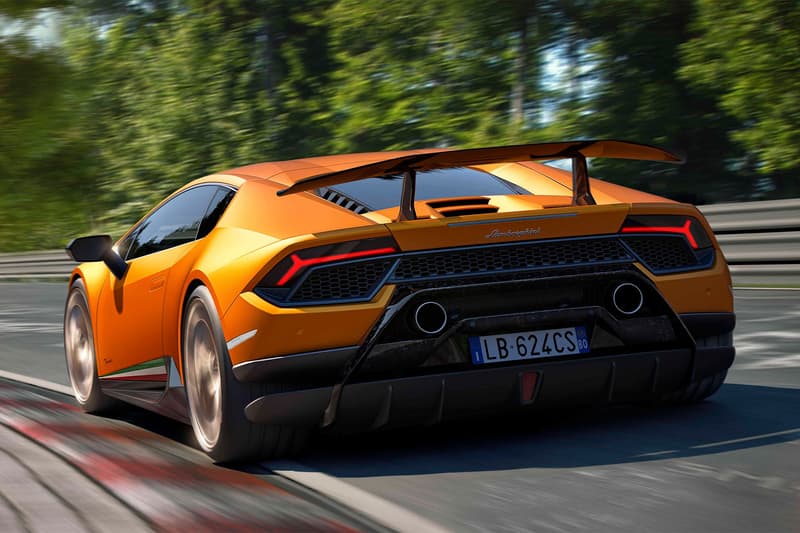 4 of 5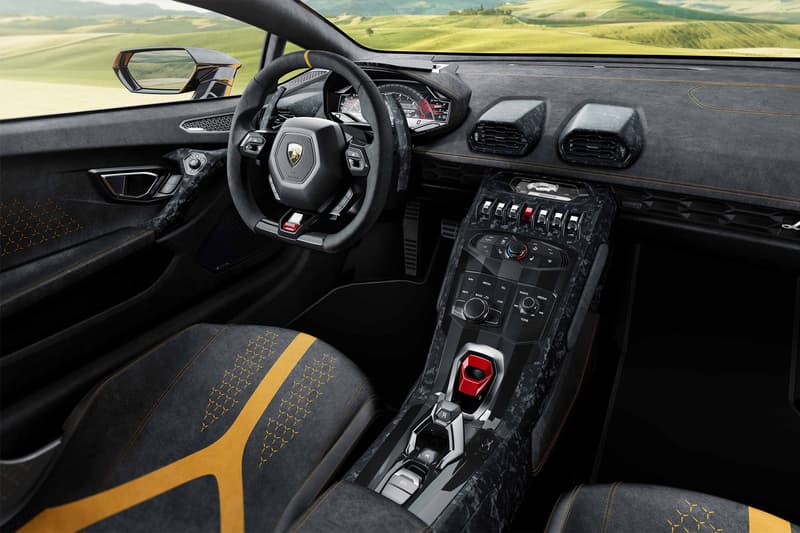 5 of 5
Just last week, Lamborghini teased its latest Huracán with a video (below) of it lapping the Nürburgring in under seven minutes (6:52 to be exact), thus breaking the Porsche 918 Spyder's mark of six minutes and 57 seconds for a production vehicle. Now, just a few short days later, Lambo has taken the wraps off of the vehicle. Dubbed the Huracán Performante, the new design makes use of a bevy of upgrades, all of which undoubtedly contributed to that incredible lap time. Molded carbon fiber now takes care of everything from the hood and spoilers to the rear bumper and diffuser, thus shedding nearly 90 lbs of weight. Active aerodynamics are incorporated now as well as both spoilers now boast electrically-actuated flaps while air channels at the back spoiler can be opened or closed "to change airflow qt the rear wing, optimize downforce, or reduce drag." The left and right rear flaps can even be opened or closed individually to counteract load transfer when cornering by increasing downforce to keep the car flat through the turn. Under the hood, the V10 now creates 640 horsepower and 443 lb-ft of torque while other improvements include stiffer springs, anti-roll bars, forged alloy wheels, and Pirelli P Zero Corsas or Trofeo Rs tires, all of which combine to push the Performante from 0 to 62 mph in 2.9 seconds before the vehicle tops out at 202 mph.
Performante deliveries are set to commence later this summer at a price tag of $274,390 USD.