visvim's Hiroki Nakamura Talks FBTs and How a Trip to Alaska Changed Everything
He also explains the technique of dyeing fabrics in mud.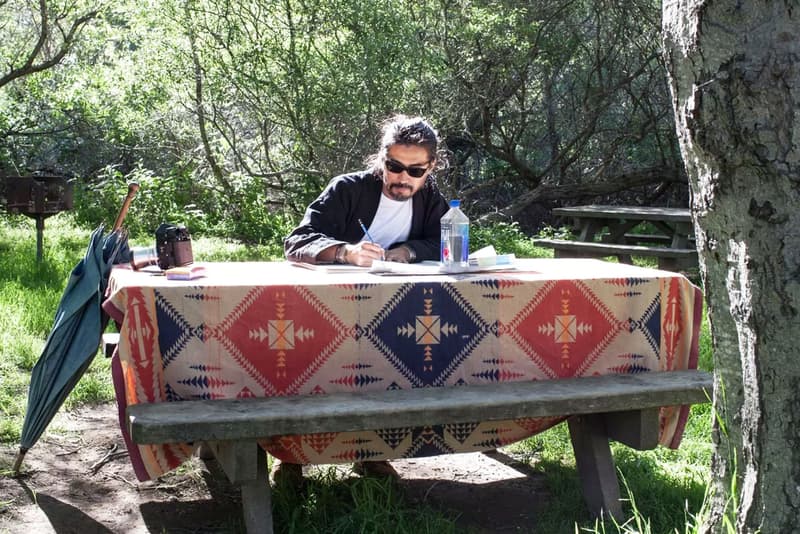 1 of 4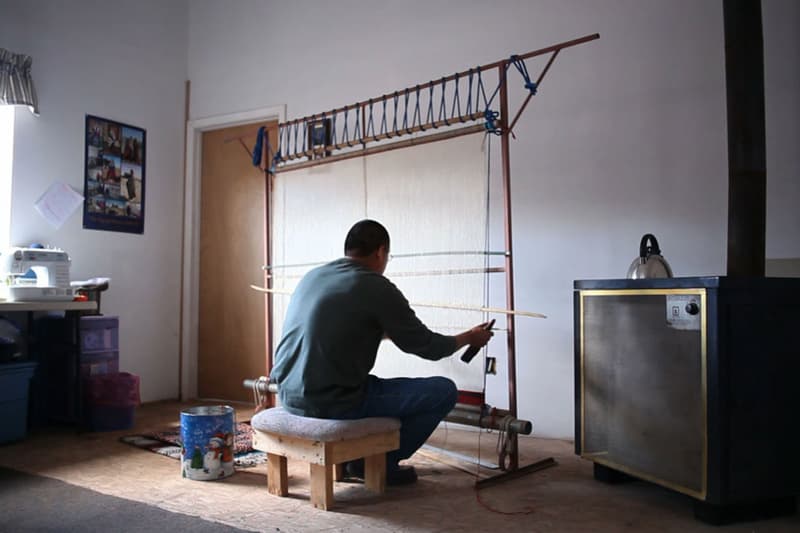 2 of 4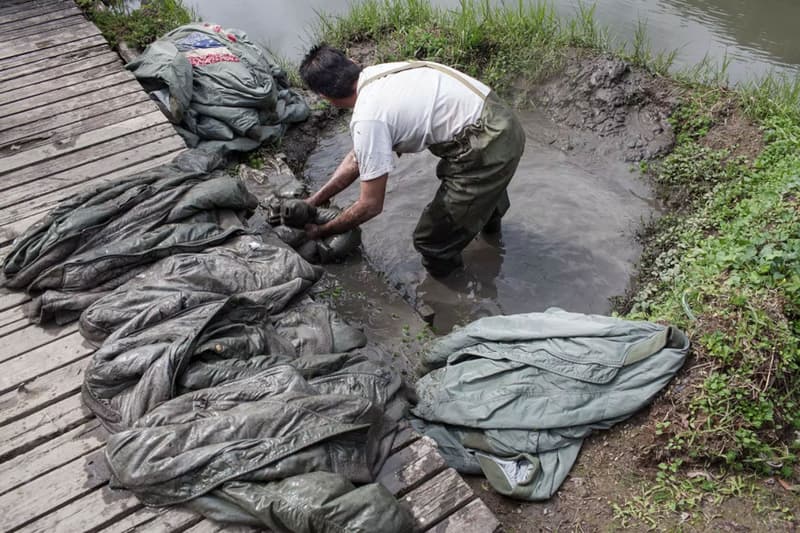 3 of 4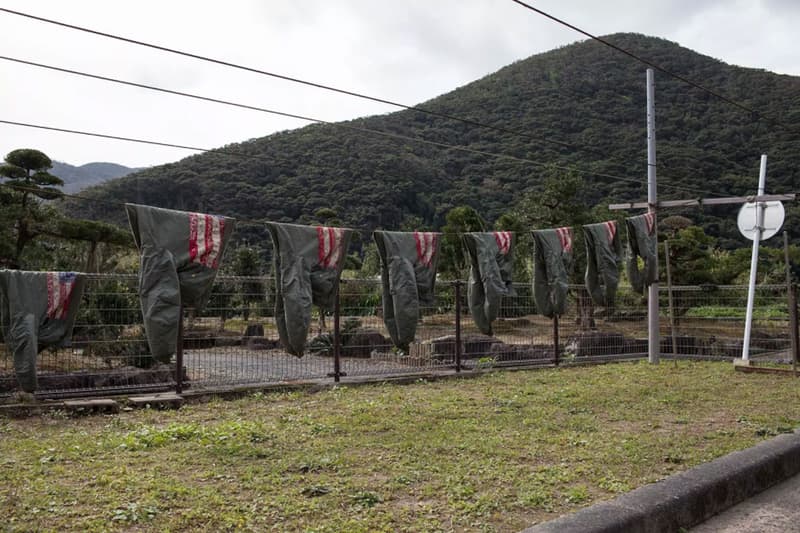 4 of 4
The mostly-elusive Hiroki Nakamura of coveted label visvim recently did an interview with SSENSE explaining some of his design beginnings and love for Native American motifs. He also touches upon how the popular FBT mocassins came to be and how a trip to Alaska as a teen changed his perspective on clothes and design. Lastly, through his love of natural textiles, Nakamura expands on the art of dyeing fabrics with mud, a special technique found on the Amami island South of Japan.
Read some excerpts of the interview below and check out the full article here.
On his trip to Alaska as a teenager:
I was staying in a dormitory and then one day we decided to go to Hatcher Pass, a little pass where you hike up and snowboard down. I made sure I had my cool outfits where all the colors matched. Even though there was no one else there other than my friends, it was important for me [Laughs]. But because it was so cold, you had to have the right gear, so we went to a shop. My friends didn't even care how these clothes looked; their mentality was that the clothes should function and keep out the snow and the cold. For me, I needed them to look and fit right. And then I thought that instead of being a professional outdoorsman—a guide, perhaps—that maybe I'm more interested in developing or designing the gear itself. It was a key moment.
A first-hand account of the FBT's genesis:
My supplier introduced me to reindeer suede, and I felt like, "Wow, this is great stuff," but I wanted to know how they were really used. So me and my team went to Lapland, to Finland to see the Sami, how they use the skins and how they make moccasins out of it. When I was there, my feet were so cold, and so an old lady came and quickly made me a pair of moccasins which we stuffed with hay for insulation. I was really shocked—those shoes the lady gave me were really, really warm. I couldn't believe it, I was like "Wow, these natural, old, things really work!" They didn't have any outsole or anything.
Explaining his love for Native American motifs:
No, that was something that happened in around 2008 when I was collecting moccasins and I went to New Mexico thinking I could buy loads of them there. Through a friend-of-a-friend I met a guy who sells Navajo blankets. He's a master of old blankets, and owns a trading post in the reservation selling between Native Americans and Americans, as his family has been doing for generations before. I once did a project with a Navajo family where I dyed indigo blankets in Japan and brought those yarns to the family and watched them make me a blanket in their traditional way, using a vertical loom. I learned so much from that type of textile and about how to use cochineal and indigo dyes. It was really inspiring—more like a conceptual project—and eventually, these inspirations and experiments find themselves in the collections.
A quick lesson in mud-dyeing:
Mud dye has traditionally been used to dye kimonos. On Amami island, off Kyushu, there they dye by literally dipping fabrics into the rice fields. The color isn't of mud, it comes from the metals found in the mud. A special mud that comes from a volcano, and that mud is high in minerals like iron, which is mixed with ash from a plum tree to give a beautiful dark brown color. It's a chemical reaction that causes the color. We've used a lot of that technique—if you go there, you'll see a hundred of our bomber jackets being dipped into the rice farms!
On shooting the 2017 spring/summer lookbook:
It is a Frank Lloyd Wright building, but it's the Imperial Hotel in Japan. It was an old hotel in Tokyo which they moved to a park in Aichi prefecture. They moved the furniture and everything so it's perfectly preserved. It's not only a one-off hotel, it's more like a village, with 30 buildings by Frank Lloyd Wright.