Here's How the Supreme x Aquascutum Collaboration Nearly Didn't Happen
The partnership was salvaged with a simple Google image search.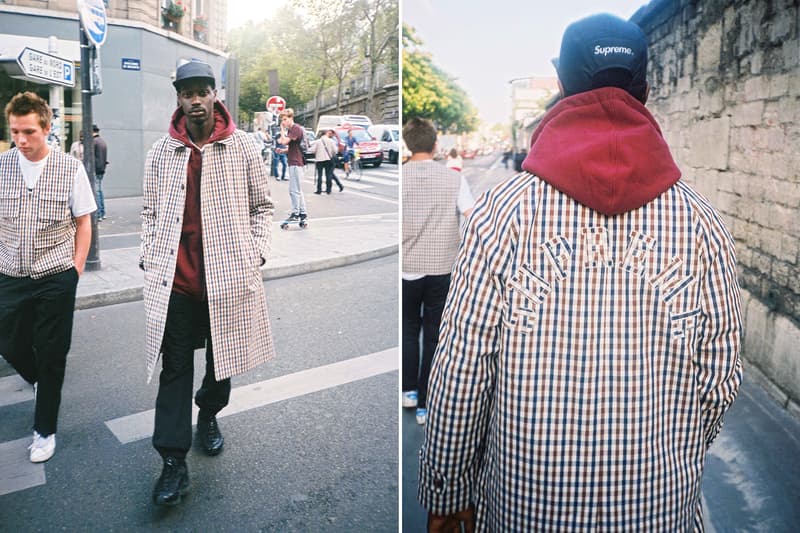 Everybody knows what a Supreme collaboration can do for a company. We live in a world where the collaboration is so desired that they can collaborate with a luxury fashion house that was founded in 1854 and the main reaction would be one of a sneaking sense of inevitability about it rather than the shock and awe that would've accompanied such an announcement 10 years ago.
Supreme's collabs often range from the 'makes perfect sense' to 'didn't see that coming'. But sometimes they do things that are completely unexpected, such as the brand's October 2016 collaboration with Aquascutum, a British brand with such a long history it argues with Burberry over who first created the waterproof trench coat — a look on both companies websites reveals that the two still claim to have been the first company to have made one. Aquascutum's name may not have as much cultural cachet worldwide but it's renowned in Britain for being one of the brands revered by the casual scene – which was mostly made of football hooligans – and gained popularity during the 1970s. But its star has shrunk considerably since that heyday as the company sought to dissociate itself from its casual connection. The brand's notable history and poor current standing is why a Supreme collaboration was both totally unexpected and exactly the kind of thing you would expect. But, in a conversation we had with Aquascutum's former retail director John Robertshaw, we discovered that the collaboration nearly didn't happen at all.
According to Robertshaw, James Jebbia approached the owner of Aquascutum at the time, which was YGM Trading. "He approached him and said he wanted to explore a collaboration," Robertshaw says. And what was Aquascutum's initial reaction to Supreme's offer? "They didn't know what Supreme really was. They'd obviously heard of it but they didn't really know the importance of the brand."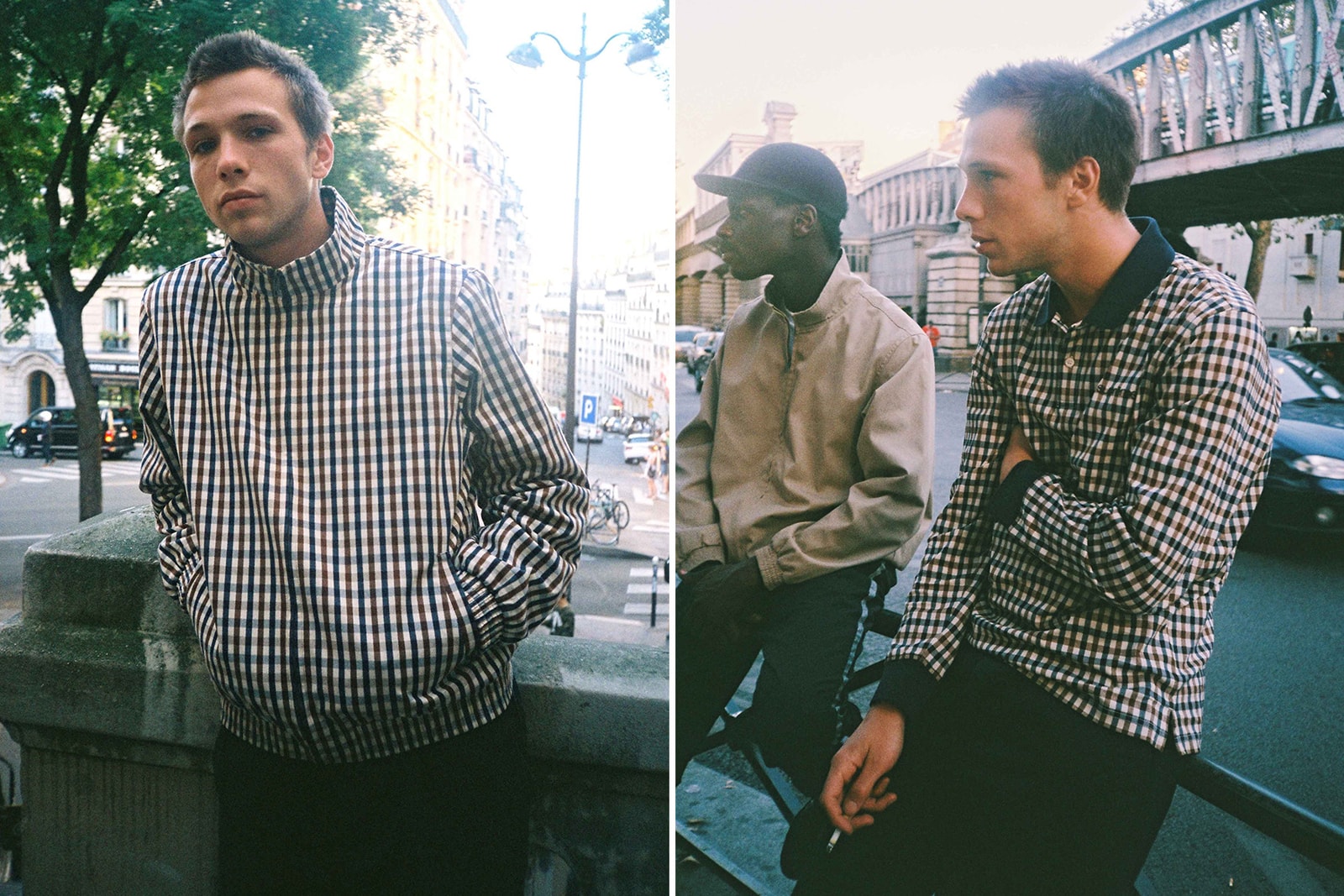 And did Aquascutum research Supreme to discover more about it? "No," says Robertshaw. "The COO, a really great guy called Mark Taylor, told me about the offer because he knew I shopped there all the time." The former retail director used to work at Hip Store, which was one of the few stores in the UK, alongside the now defunct The Hideout, that was allowed to stock Supreme. "I said 'you've got to do it.' I'm not going to say for one minute that I was the deciding factor but I told them you've gotta take this opportunity to get involved."
Apparently the chief operating officer still needed some convincing so Robertshaw decided to show them what they could be missing out on. "They were open to the idea, but I literally had to go into Mark's office and Google 'Supreme Queue Soho' and went 'look at that,' and when they saw that they were like 'shit!' and I said 'yeah, it's a big fucking deal, you need to make more of this' and that was really how it started."
So, after this took place, the process was fairly smooth. "In terms of what I know, Supreme took complete control," Robertshaw says. "I think James had a clear idea of what he wanted to do, the classic bomber jackets created in Harrington style, raincoats, scarves, polo shirts. Aquascutum have an amazing archive and a history [and Supreme made use of that]."
While the collaboration did well enough in the UK, it didn't translate as well in Hong Kong, where it was seen in the sale racks of I.T store for 30% off. Paris, as well, saw the apparel available to the casual Supreme buyer weeks after launch, not to mention the items being available on the Aquascutum website with abundant stock. This aside, one of the benefits of a Supreme collaboration is a whole host of new eyes on your brand, which could be converted to new consumers if you utilise your moment properly. Did Aquascutum, a brand that's now been sold twice in six years, do this? "I don't think so," he says. "There's been quite a lot of change at Aquascutum in terms of their direction. Last year Thomas Harvey, their head of menswear and a guy who knows what he's doing, left because he was a bit disillusioned with where it was going and the company's next steps. All in all I don't think they've done anything to take advantage of the opportunity."