How Strong Are the Performances in M. Night Shyamalan's Horror/Drama Movies?
We rank the director's works based on the cast of characters — the best might surprise you.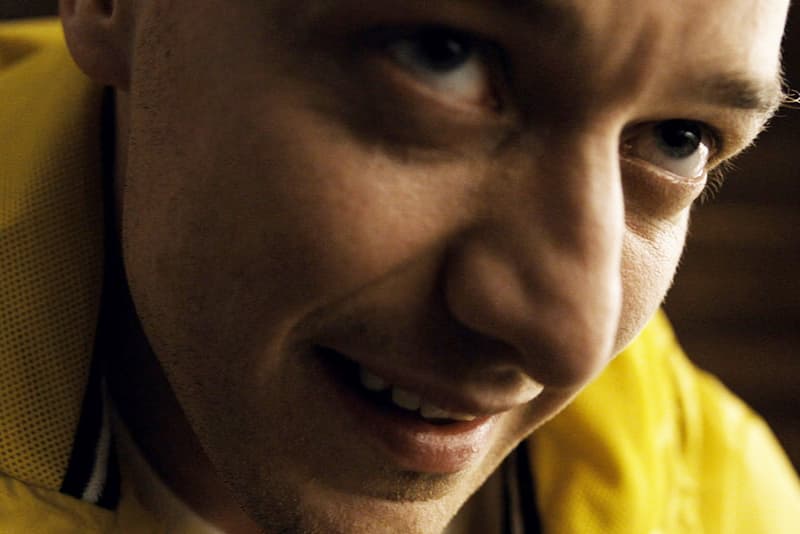 Oscar season is upon us and while Best Picture and Best Director awards are always the highlight decisions, the best actors — both lead and supporting — are one of the most important. Experienced writer/producer/director M. Night Shyamalan's has given us his consistent twists and turns with Hitchcockian tones, but the characters and performances by his roster of A-list actors unfortunately is not as consistent. His latest masterpiece, Split, placed 23 different characters into the body of James McAvoy with thankfully great results and performed well within a compelling storyline, and with the reboot of the classic Tales From the Crypt to look forward to, we at HYPEBEAST felt it a good opportunity to go back and examine what went well and wrong with the previous films by the Philadelphian filmmaker.
Judging entirely on the strength of the performances and characters revolving around their storylines, these are the M. Night Shyamalan horror and drama movies ranked worst to best. Do you agree? Sound off in the comments below.
The Last Airbender (2010)
Based off of a Nickelodeon adventure Avatar: The Last Airbender, M. Night's attempt at a fantasy/adventure/action film bombed as badly as humanly possible, due to a very generous budget seemingly spent entirely on visual and sound performances. The players in this 2010 film were completely riddled with negative comments, placed solely on their poor acting and forceful dialogue off a contrived script that added nothing but a sour taste in critics' mouths. Now-heralded Dev Patel, up for Best Actor In a Supporting Role for Lion, even commented to The Hollywood Reporter on the regret of his time as Prince Zuko, and thus stated "I saw a stranger on the screen that I couldn't relate to."
The Happening (2008)
What was a promising premise of Armageddon ended up with a grossly and ridiculous ending, backed by people no one cared about. Mark Walhberg's character, as flat and one-dimensional as we'd come to expect, played a convenient-yet-unbelievably miscast science teacher who ultimately takes on the role of the hero during this Earth crisis of mass apparent suicides. Supported by a dull Zooey Deschanel and her confusingly deadpan string of dialogue, audiences were not only disappointed with the highly unrealistic realization but also with the characters that made you root for their ultimate death rather than any resolution — which also was disappointing once you found out how the movie would finish.
After Earth (2013)
Will Smith presumably would've taken After Earth into the substratosphere of quality acting performances, but the film unfortunately didn't harness what we love about Smith's characterization: passion. The story of General Cypher Raige and his son Kitai (played by actual son Jaden Smith) had the backbone of what could've been a glorious plot of a father/son relationship during perilous times and circumstances, but disappointed audiences with Smith's direction to be as cold and sterile as humanly possible. This thus fell flat as viewers would expect to shed tears of anguish as they see Smith tug at heartstrings like he did in films such as Seven Pounds, The Pursuit of Happiness or most recently Concussion. Further, Jaden's performances, unlike the adorable character he played in the aforementioned Pursuit was perhaps miscast due to his inability to convince us of courage and dedication, which came off as more like desperation and hesitance.
Lady in the Water (2006)
A "fairy tale" for M. Night Shyamalan's children and the kids of the world, Lady in the Water pulled in its core audience with the potential for great characters and an interesting premise, but in the end came off as more pretentious than anything. Paul Giamatti's ability to portray neuroticism and anxiety was present but didn't hit the level of what would satisfy such a grand plot of fantasy and mystery. What failed most in this movie was Night's ability to bend expectation of each character's "ability," which resulted in confusion, lack of imagination, and deception towards the audience more than anything compelling or shocking. The only performance worth noting was perhaps that of Noah Gray-Cabey — the young child actor's strength in playing the mysterious Joey never gave enough to spoil his true ability but had the audience guessing how grand it'll be entirely along the way, to which its final reveal didn't disappoint.
The Visit (2015)
The Visit brought a very simple story and extremely linear storytelling to the screen during the winter of 2015. While the formula of "something's not right" is often a successful one, the film's failing was, like in The Happening, characters that had no personality and charm. The children, played by Olivia DeJonge and Ed Oxenbould, gave unconvincingly boring performances, so much that they could have very well been cast as infants being kidnapped and held hostage by deranged lunatics rather than adolescents in the presence of their seemingly possessed grandparents. Nothing was ever truly shocking in this modern "Hansel and Gretel," including the ending which could've been predicted the moment the kids stepped off the train once arrived at grandma's house. However, the horror of the grandparents was translated pretty well onto the screen, which gladly saved this film from the box office bomb list.
The Village (2004)
In comes M. Night's most "outlandish" horror movie to date which actually saw quite a bit of success at the box office. The plot in this seemingly-dated timepiece revolved the "Amish"-esque players against "Those That We Do Not Speak of," an unnatural clan of forest monsters that only request one thing: division from themselves and the villagers. The best elements of this movie involved great characters (sheepish elders Jeff Bridges and Sigourney Weaver, the courageous Bryce Dallas Howard, the mysterious Joaquin Phoenix, and the sympathetic Adrien Brody) and their stories revealed at the end, which tied everything together quite well to justify the village's dark secret that made viewers more elated than shocked, but intrigued nevertheless.
Signs (2002)
Mel Gibson's history of playing courageous leaders was actually flipped, so that for once it didn't grant him the esteemed role of hero in this movie's awesome premise of an alien invasion. While both Rory Culkin's adolescent anti-authority character and Abigail Breslin's deadpan stoic sister roles were fairly forgettable, it was perhaps Joaquin Phoenix's emerging heroism that really shone through to aid in the faithless Mel Gibson. Phoenix proved in this film that you didn't need a strong backstory in order to win over the hearts of the audience — all you needed was a passion for glory, a bit of sarcasm, and a wicked swing to conclude arguably one of Night's best character-driven films.
The Sixth Sense (1999)
Night's greatest movie to date and perhaps one of the scariest movies ever made, The Sixth Sense's success was 100% completely tied to its ability to tell individual stories at their own pace. By slowly unfolding Bruce Willis's character's past, we were able to pinpoint key events in the sad social worker's life that ultimately defined who he was — short tempered enough to break windows and curse his wife's suitors, but patient and compassionate enough to listen, serve and dedicate his life to his patients. The honor of course goes to Haley Joel Osment's character who was able to portray all the qualities of the secluded, shy and loner kid who, like his King Arthur role in the play within the film, gains the courage he needs to overcome his terrible secret of which the whole world seemingly didn't see coming. The performance of course awarded him the prestigious nomination for Best Actor in a Supporting Role for the 2000 Academy Awards.
Unbreakable (2000)
While TSS is the far superior film, Unbreakable is arguable Night's greatest achievement when it comes to character development. The parallels to Bruce Willis's superhero-ism is hinted at throughout the entire film in perfect servings for the audience to digest — his high school quarterback days, the "life-altering" train accident that granted him superpowers (or in this case proved it), his career as a security guard, etc. Night was smart enough to also tie in the elements of denial and regret that all superheroes must face, like protection of those they love by hiding the truth, reluctance of abusing his abilities, and the loss of any form of a personal life. Further, Samuel L. Jackson's darker character was also defined perfectly, with a heartbreaking prologue and backstory that is both realistic and relatable to what bullying and a debilitating disease can do to a person. The movie was so dedicated to its character development that Night found it necessary to even use hard numbers (the sports writer's statistics) and forensics (Samuel's dissection of the comic book artwork he sold) to prove how important the characters you were about to meet needed to be understood, and this resulted in one of Night's most unforgettable works.