The City Guide to São Paulo
A definitive list of places for discerning travelers.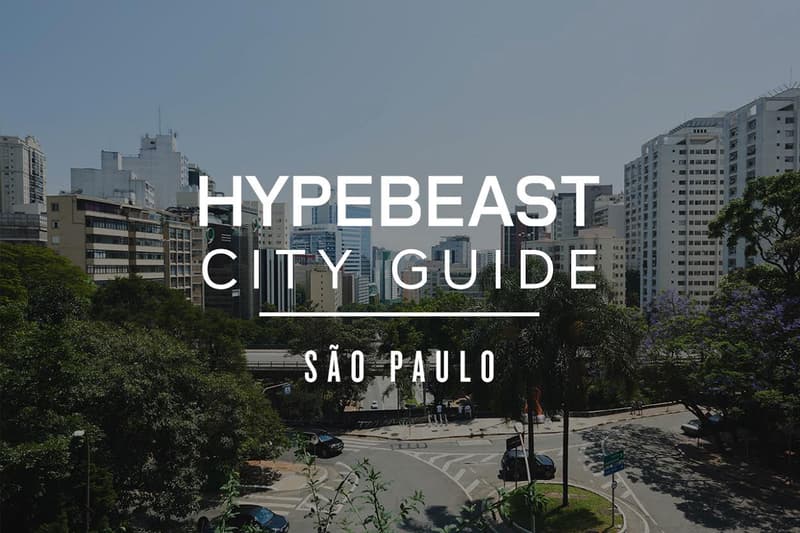 1 of 4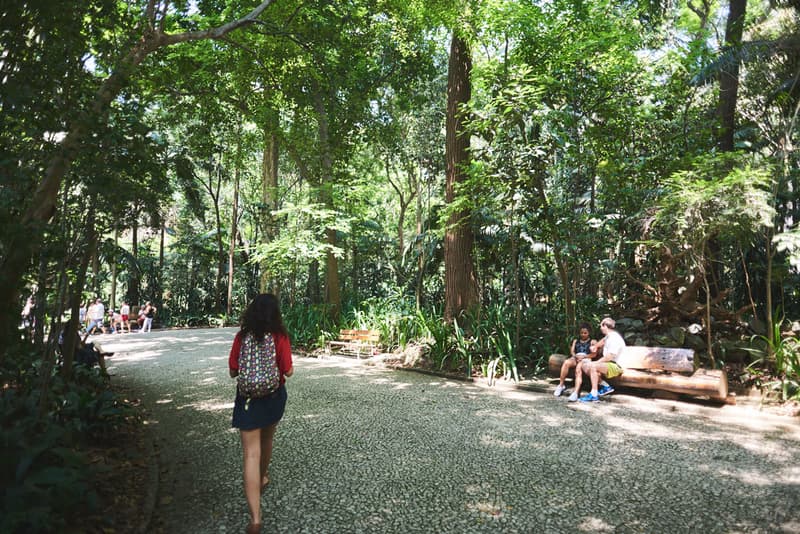 2 of 4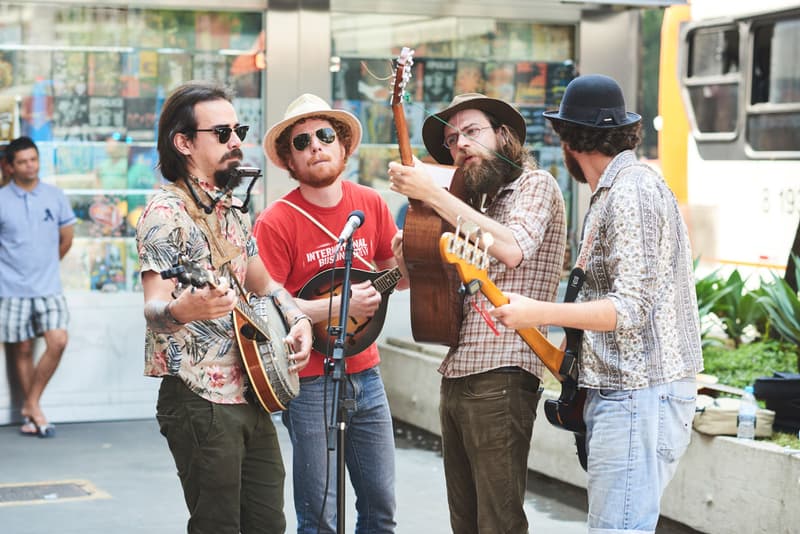 3 of 4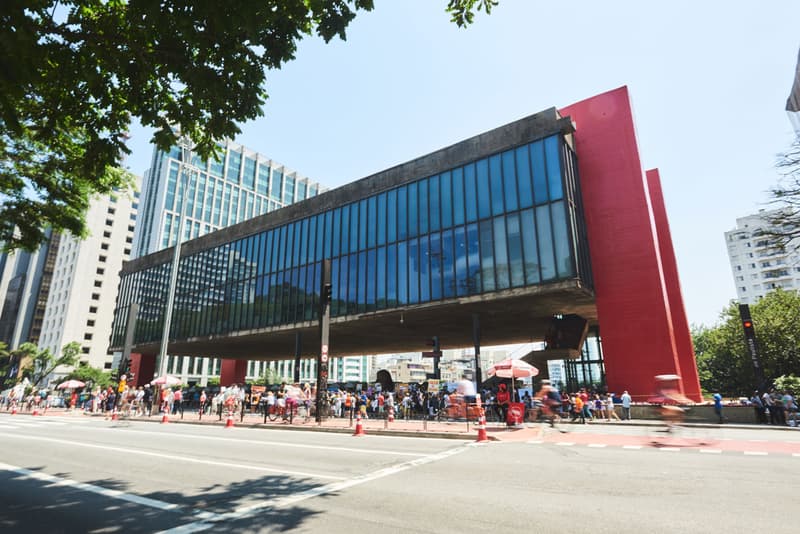 4 of 4
It's often said that the only way to experience the best things any city has to offer is through befriending enthusiastic locals eager to show you around. HYPEBEAST recently took a trip to São Paulo, Brazil and with the help of some influential creatives, we were able to build one of our most definitive city guides to date, perfectly tailored for the savviest of jet-setters.
With our friends Ricardo Nunes and Jaime Ha of SneakersBR playing tour guide, as well as Hick Duarte, Wesley Allen, Vtao Takayama and Yuri Mira behind the lens, we had the opportunity to explore and capture São Paulo's best spots to eat, shop, skate, see art, people watch and more. The city itself is a bustling hub rich with urban culture and creative cool — it's a completely different vibe compared to the country's other popular tourist destination, Rio de Janeiro.
With that said, those inclined to experiencing a more diverse range of activities will love São Paulo. While it may not have sandy beaches like its seaside city counterpart, this culturally-driven metropolis makes up for it with a whole lot of imagination, style, sophistication and colorful flair.
Where to Eat:
Pirajá
1 of 5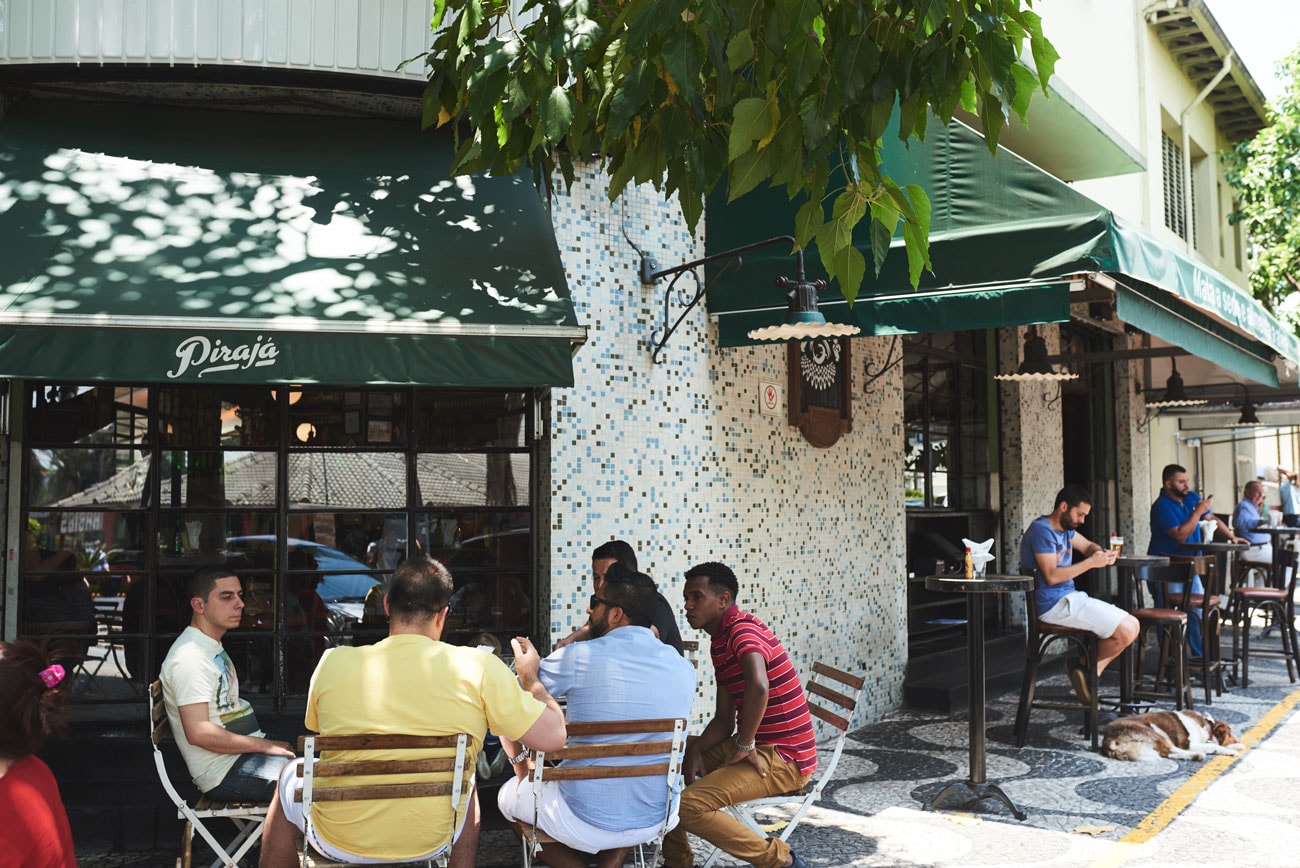 2 of 5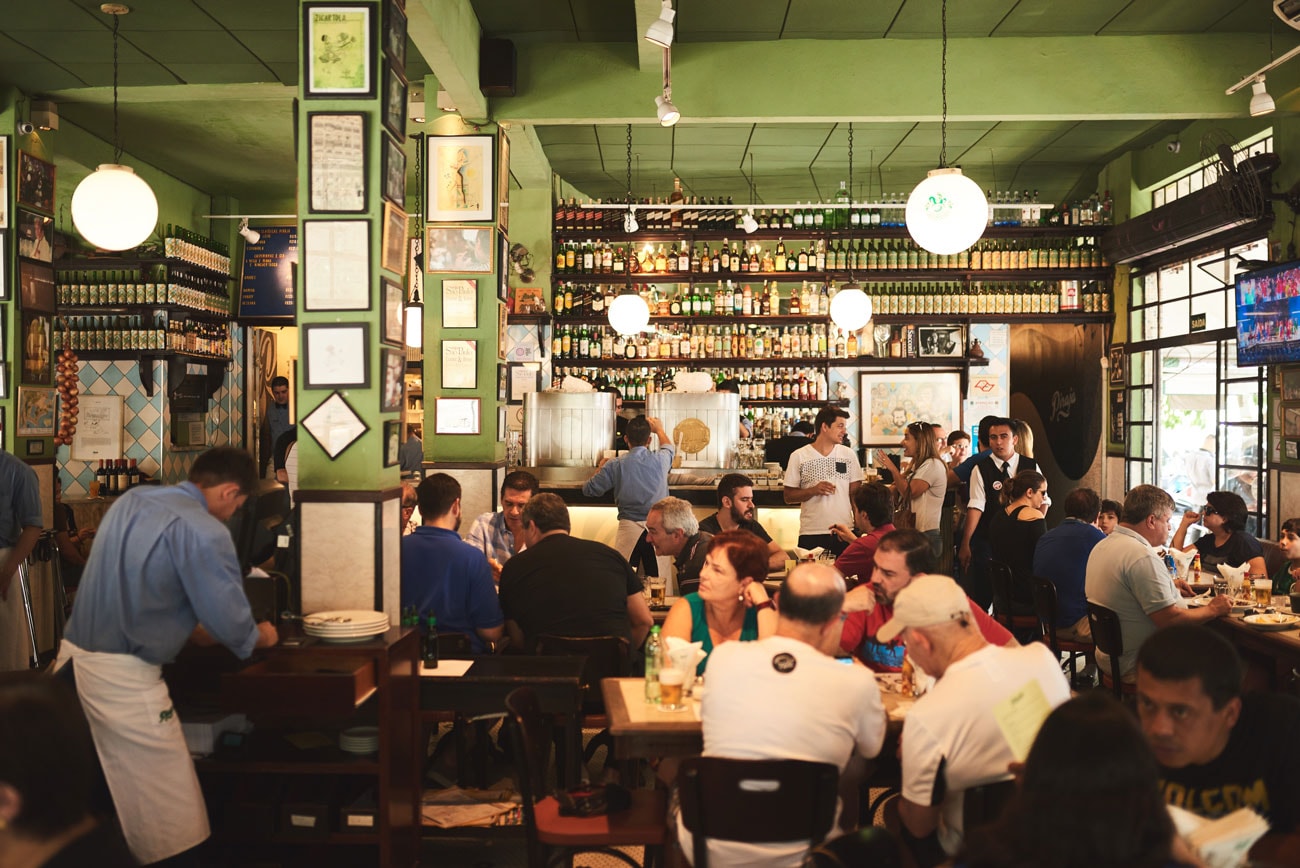 3 of 5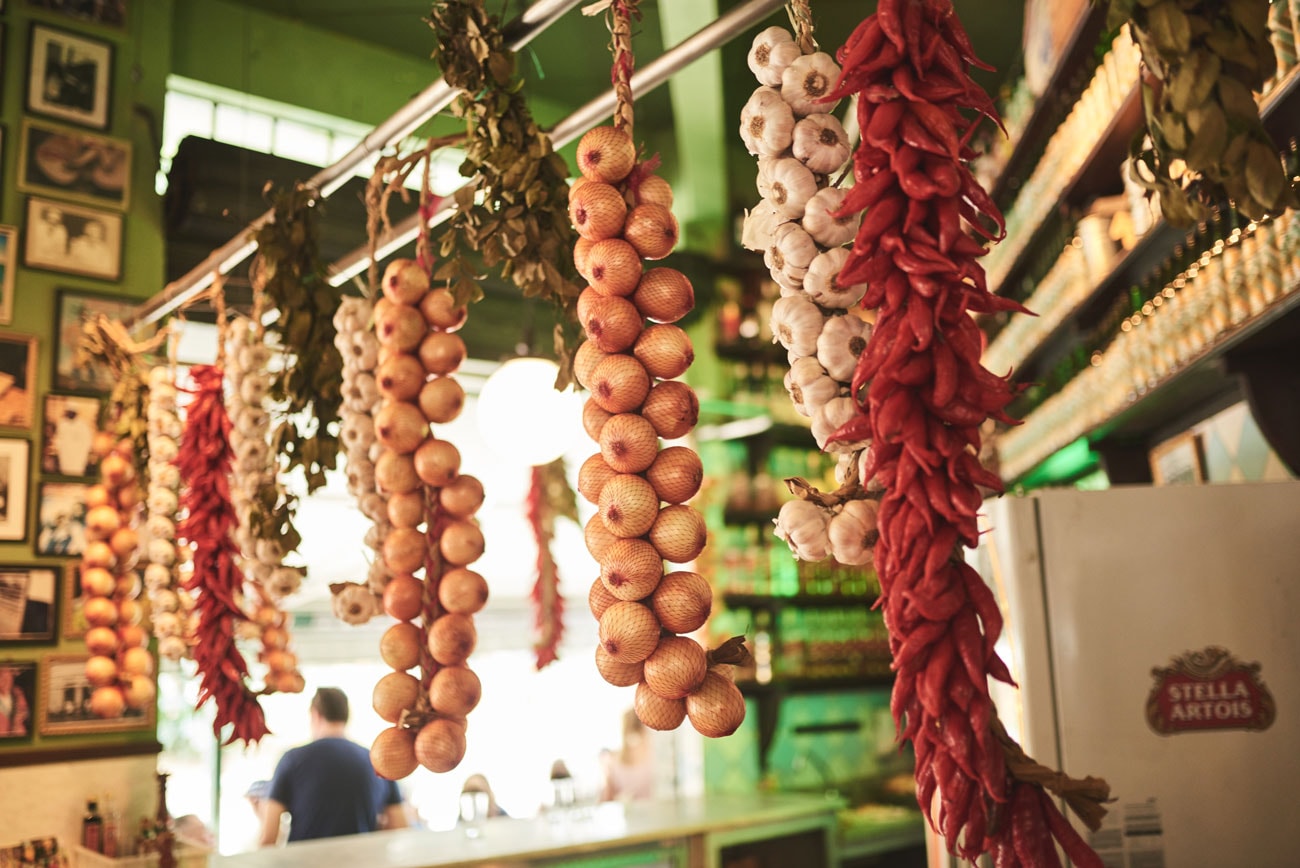 4 of 5
5 of 5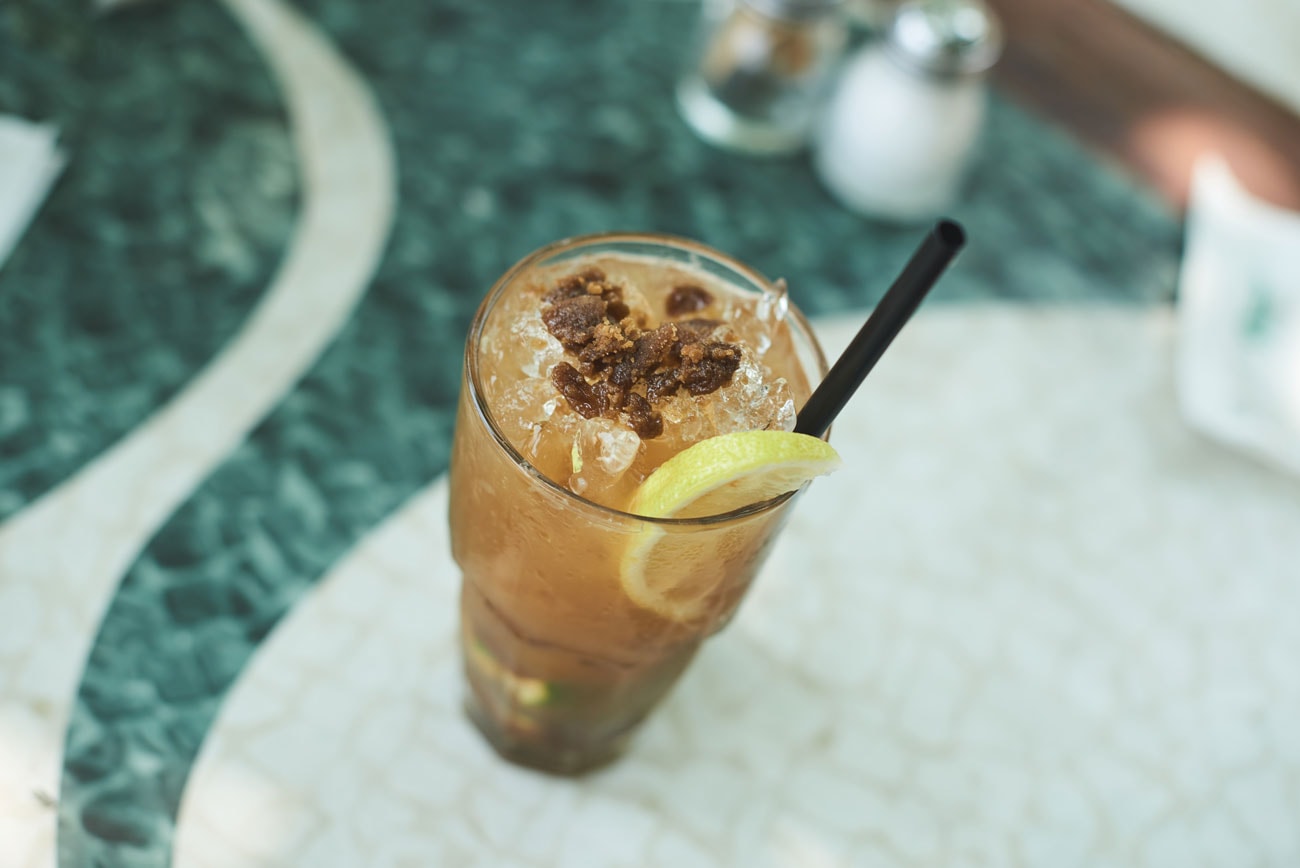 Pirajá is a popular lunch spot, so much so that seats both inside and the outside areas of the restaurant tend to fill up quickly, especially on weekends. The place also gets praise from the locals for its happy hour offerings. However, lunch is the best time to go and the eatery does a fantastic feijoada — a national dish consisting of beans, rice, and a plate of beef and pork. Having the "A Nega é Minha e Ninguém Tasca" caipirinha is also highly recommended.
Address: Av. Brg. Faria Lima, 64 – Pinheiros, São Paulo – SP, 05426-200, Brazil
Z Deli
1 of 5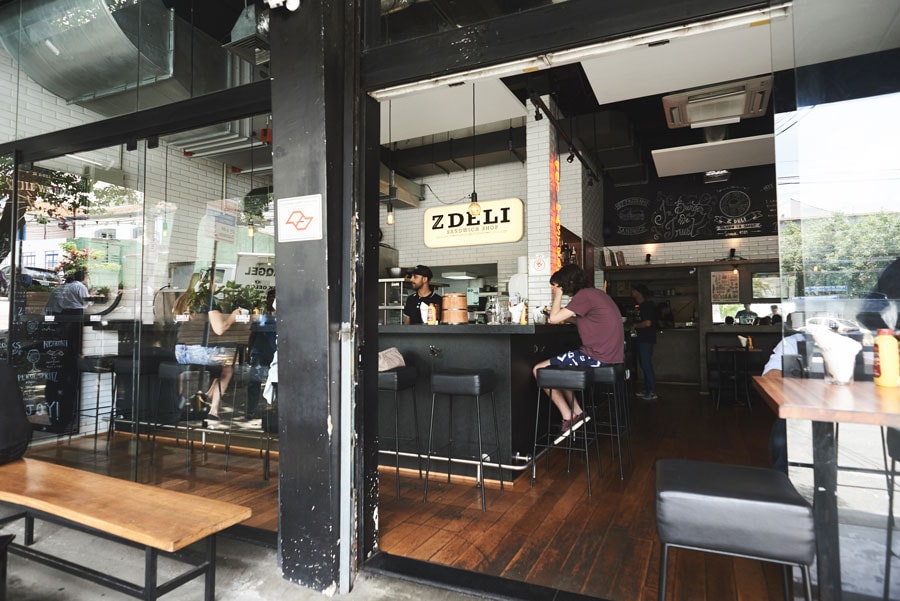 2 of 5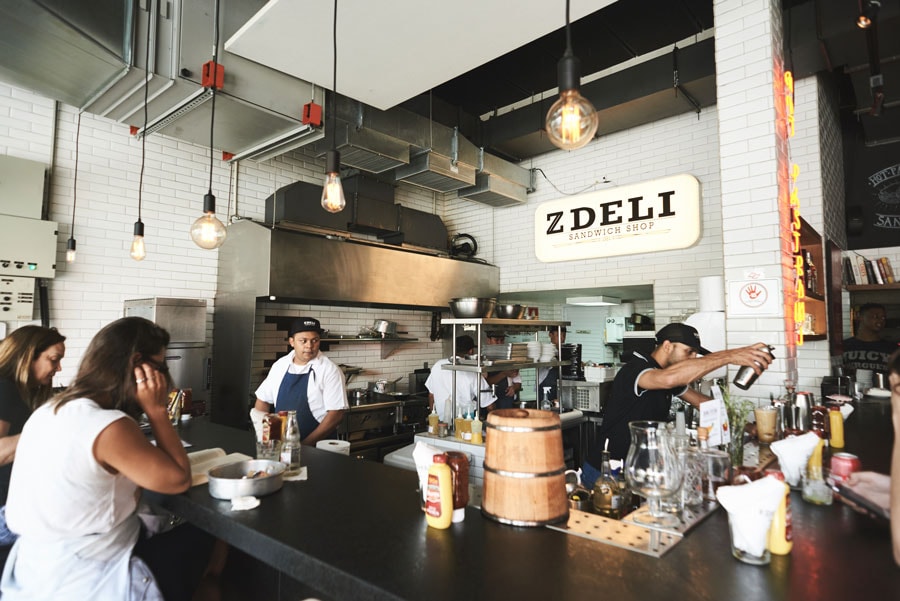 3 of 5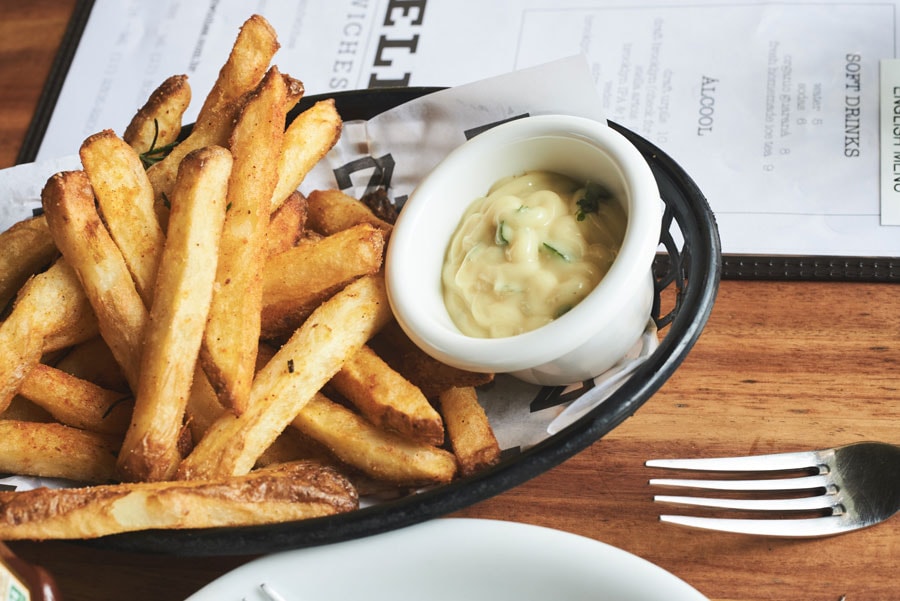 4 of 5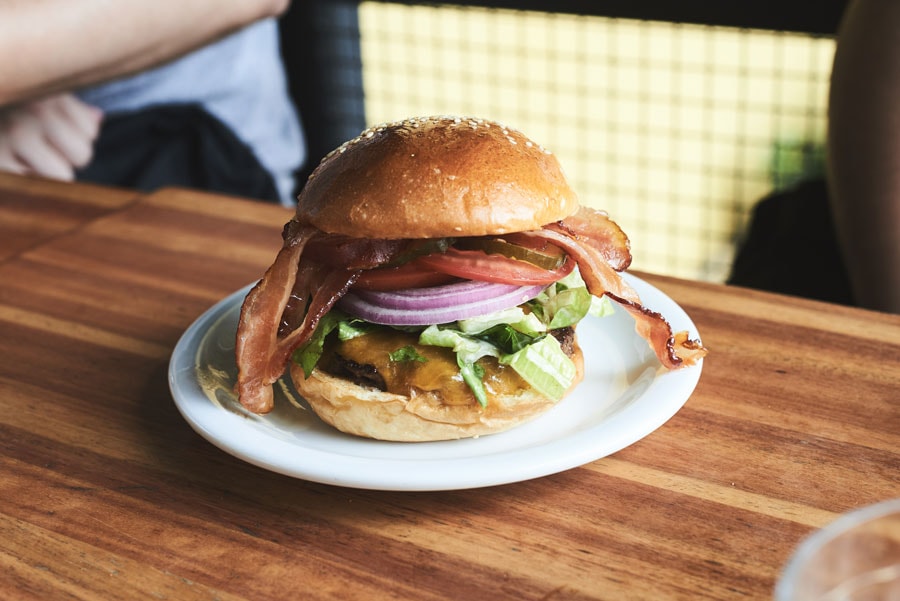 5 of 5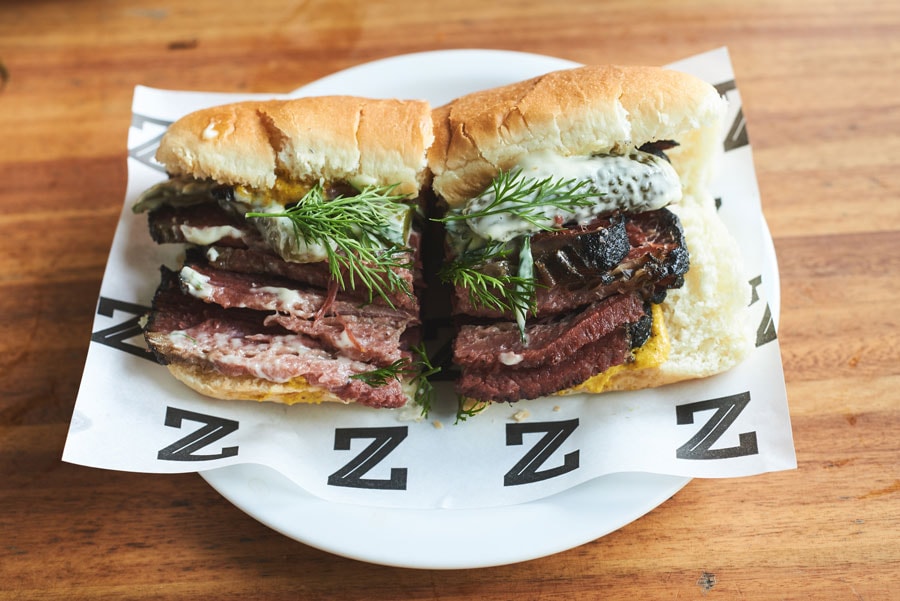 Cravings for burgers always seem to hit anyone, especially when abroad. And if you think the Brazilians can't get this classic sandwich right, then you're sorely mistaken. At Z Deli, you'll be in for a treat with a menu that won't disappoint — they have a beautiful BBQ burger that's served with a generous amount of bacon. If that's not your thing, the pastrami sandwich is all the rage amongst repeat visitors. Other items also worth filling up on are the fries with the shreds of pastrami, the "Deli" dogs, or the beef tartar. Choose wisely.
Address: R. Francisco Leitão, 26 São Paulo – SP 05414-020, Brazil
Riviera Bar
1 of 5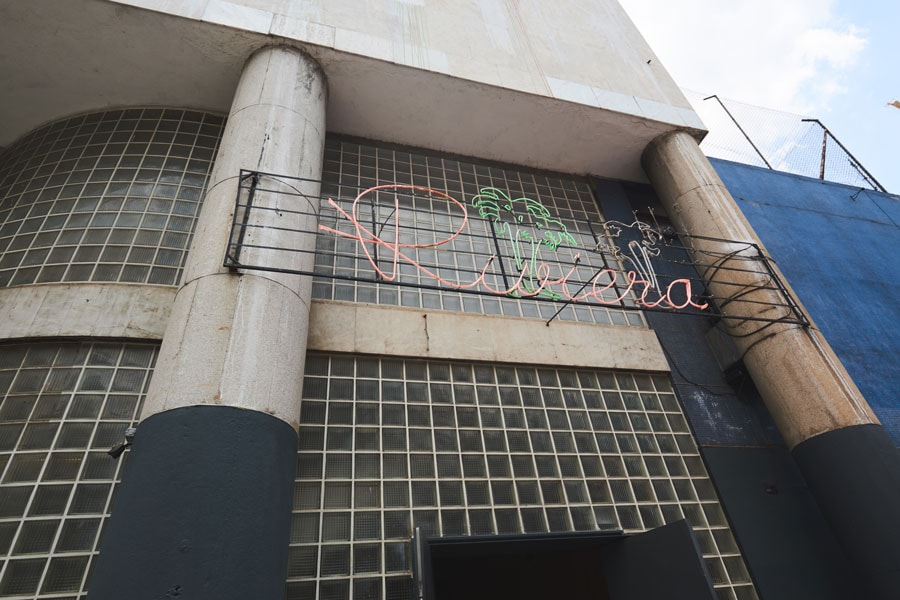 2 of 5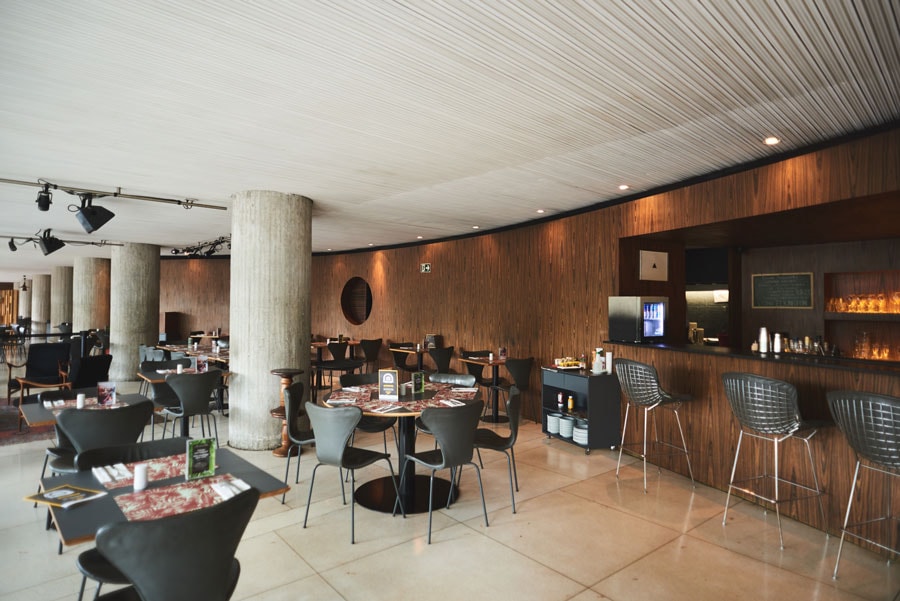 3 of 5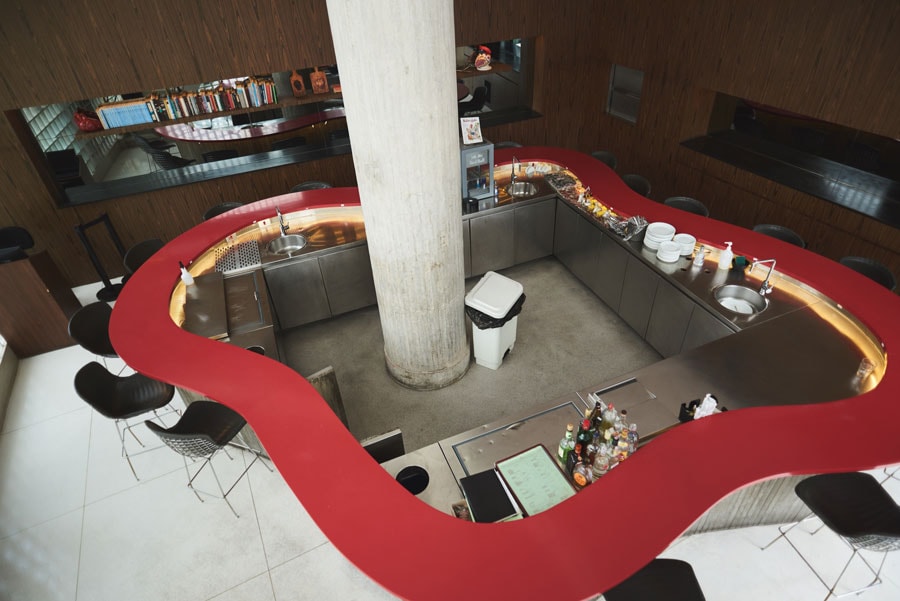 4 of 5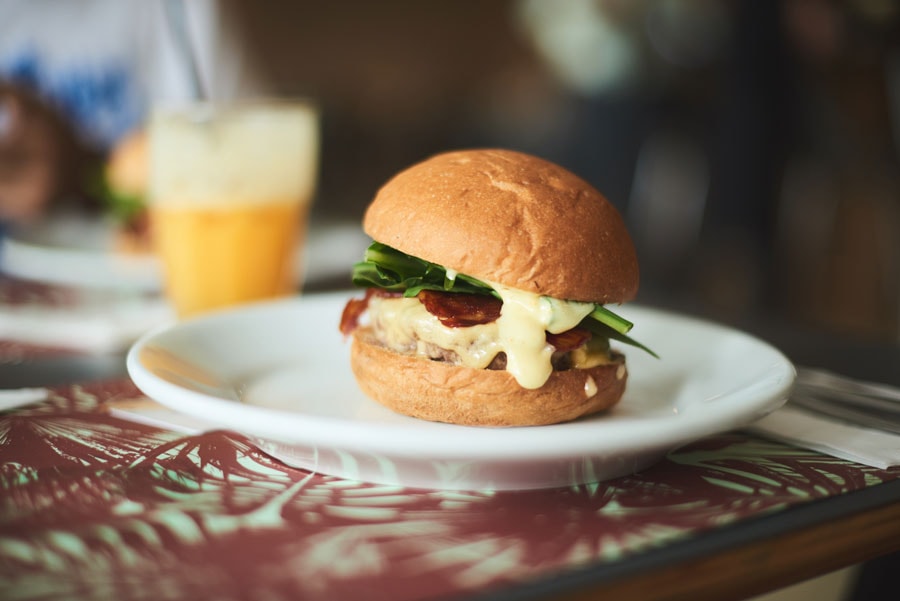 5 of 5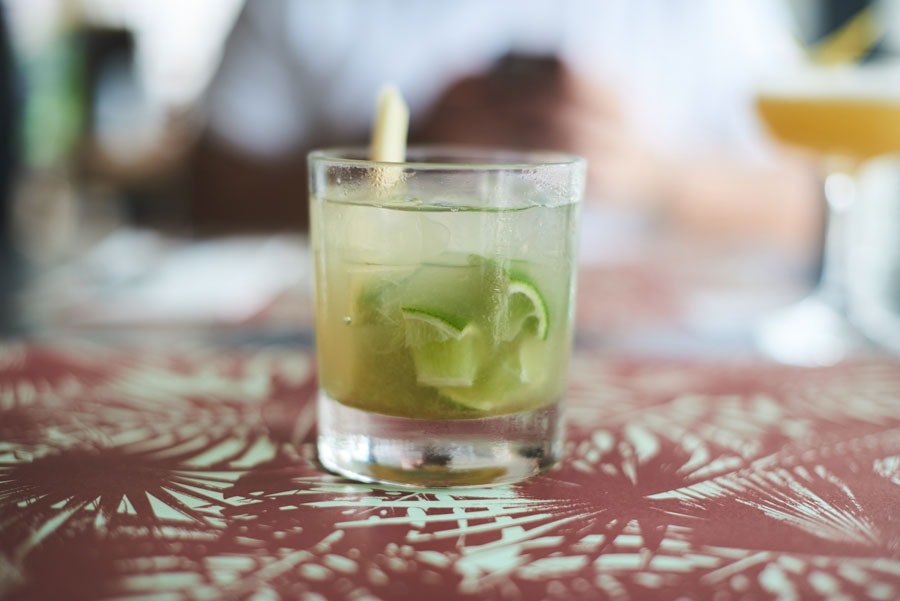 Riviera Bar gives off a trendy vibe that's sure to add fun to your time spent there. The setting is a tad retro as seen in the art deco interior — it's reminiscent of the old tropical bars dating back to the '70s so the place is quite the site. As for food and drinks, any of the sandwiches should satisfy the heartiest of eaters, but the signature cocktails are the star here with choices like the "Rooster Tail" (Cachaça white quality, Cynar, classic Carpano vermouth and Angostura), "Maria Mole" (Brandy Founder, white Vermouth Carpano classic and Angostura), and the "Famous Avenue" (Rum Havana Club 7 years, bourbon whiskey, lemon and maple syrup). Bring along friends for an unforgettable occasion.
Address: Av. Paulista, 2584 São Paulo – SP 01310-300, Brazil
Where to Shop for Sneakers and Clothes:
Cartel 011
1 of 5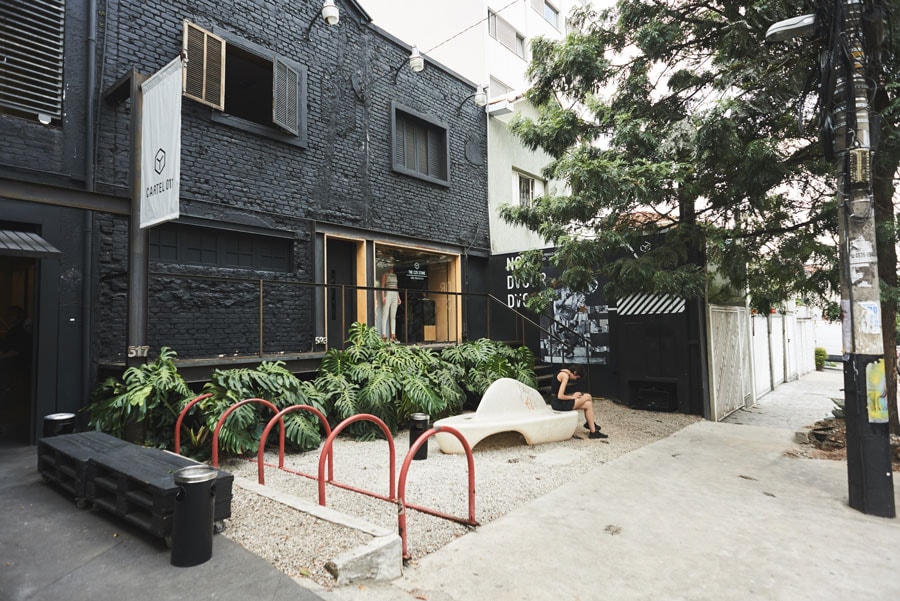 2 of 5
3 of 5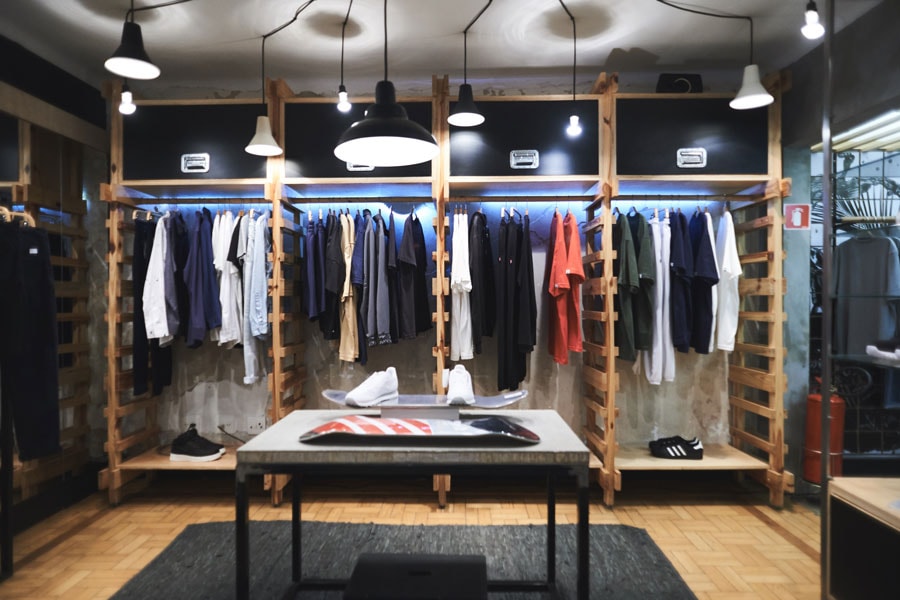 4 of 5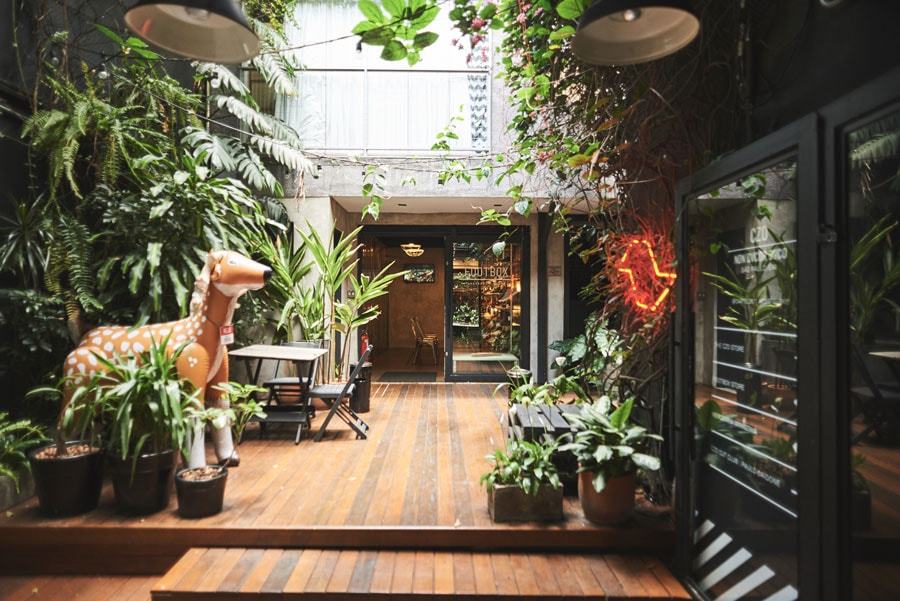 5 of 5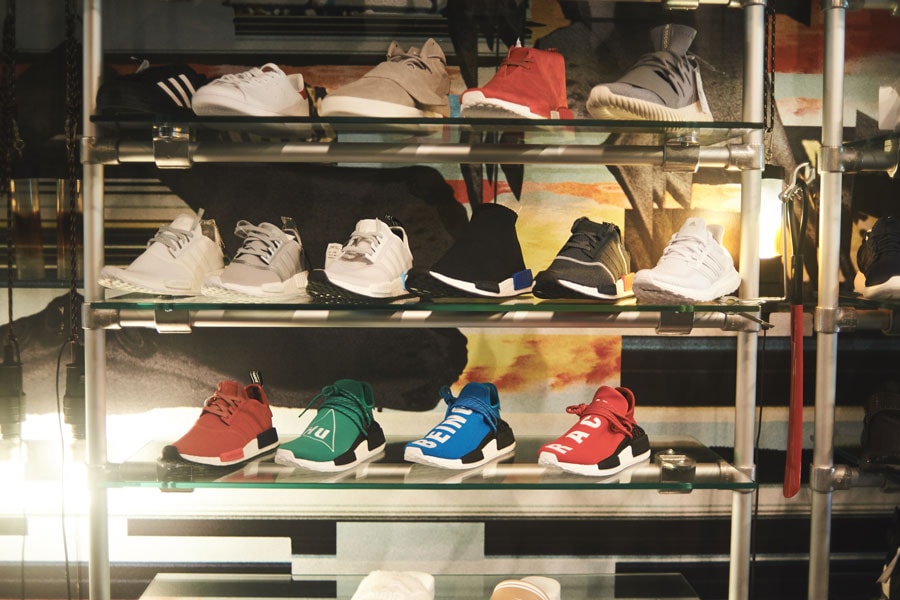 Cartel 011 is ahead of the game as far as retail spaces are concerned, and we're not just talking in Brazil. The place has multiple components with different purposes — a few sections are dedicated to clothes, footwear and accessories, while another is set up as a restaurant. It's also an art gallery, has a shared workspace, and will soon have an area dedicated to holistic living. As far as shopping is concerned, they stock some of the best products from Brazilian designers. And for true Hypebeasts, they're the only game in town with a NikeLab account. Don't sleep on their house brand too, CZO.
Address: R. Artur de Azevedo 517 São Paulo – SP 05404-011, Brazil
Guadalupe
1 of 5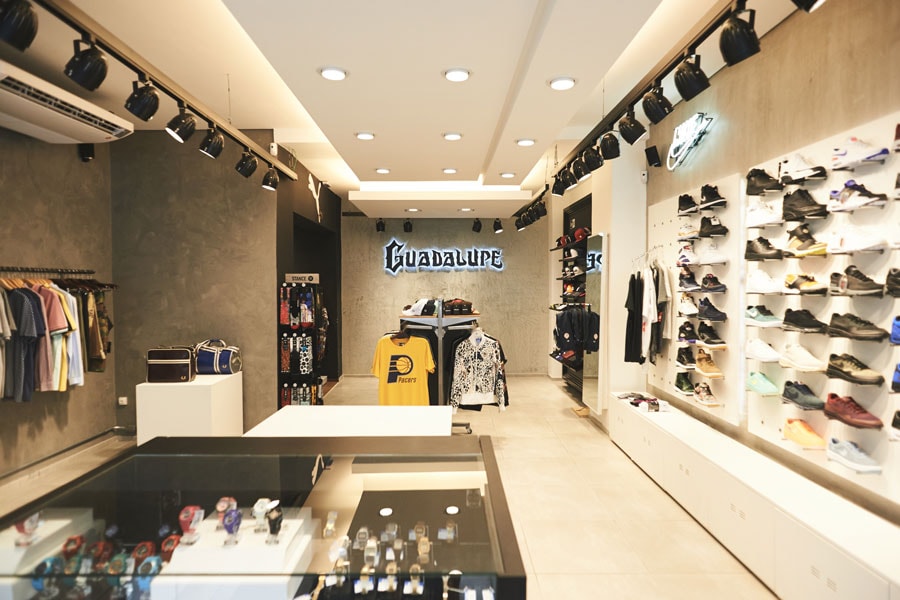 2 of 5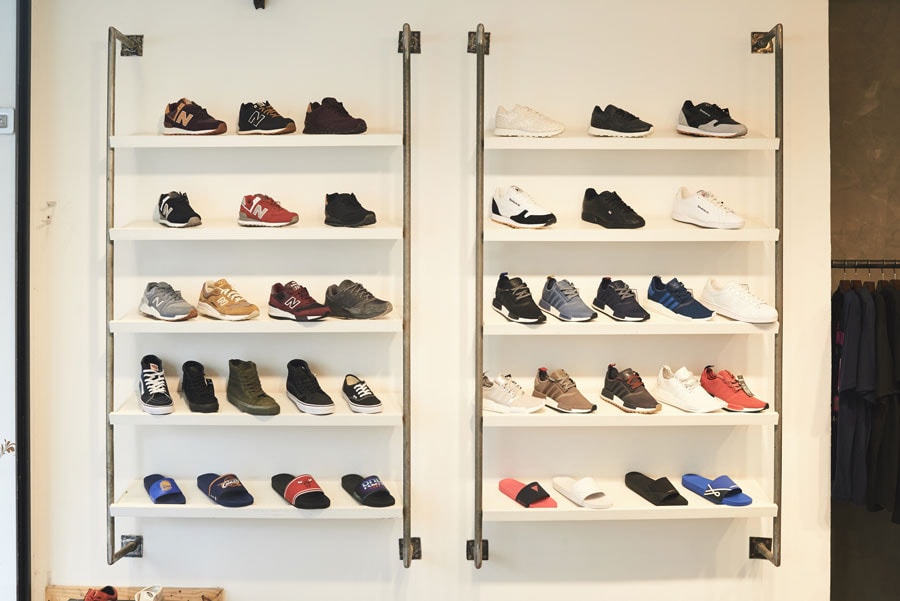 3 of 5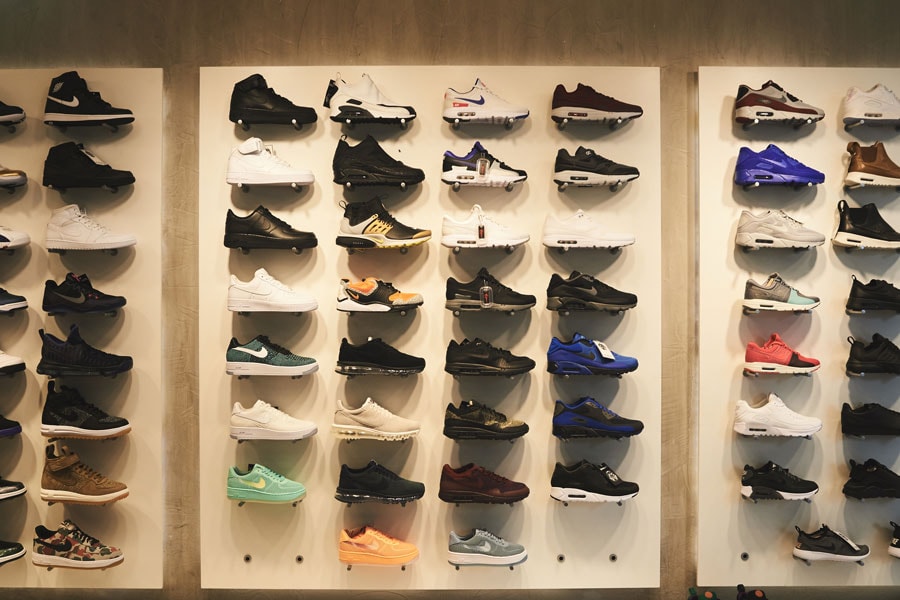 4 of 5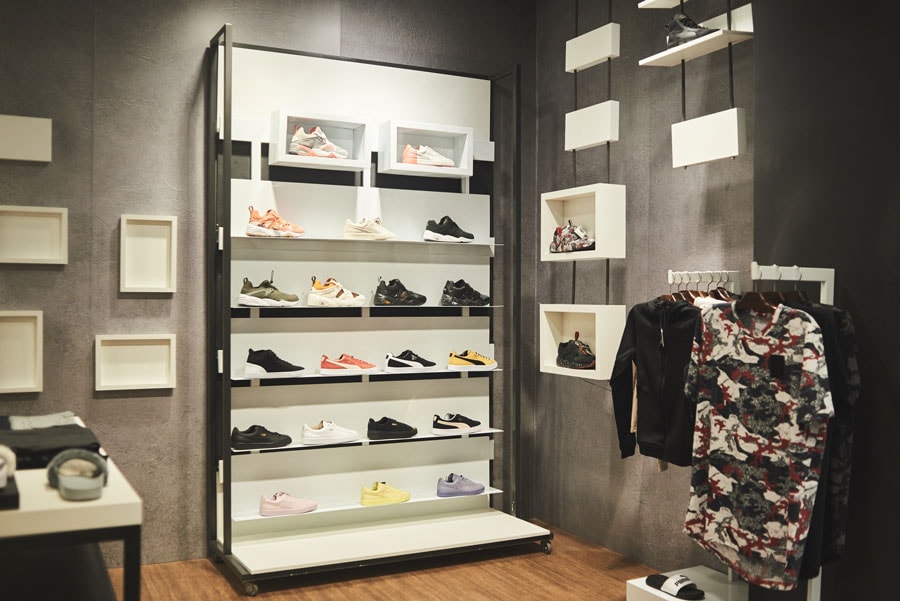 5 of 5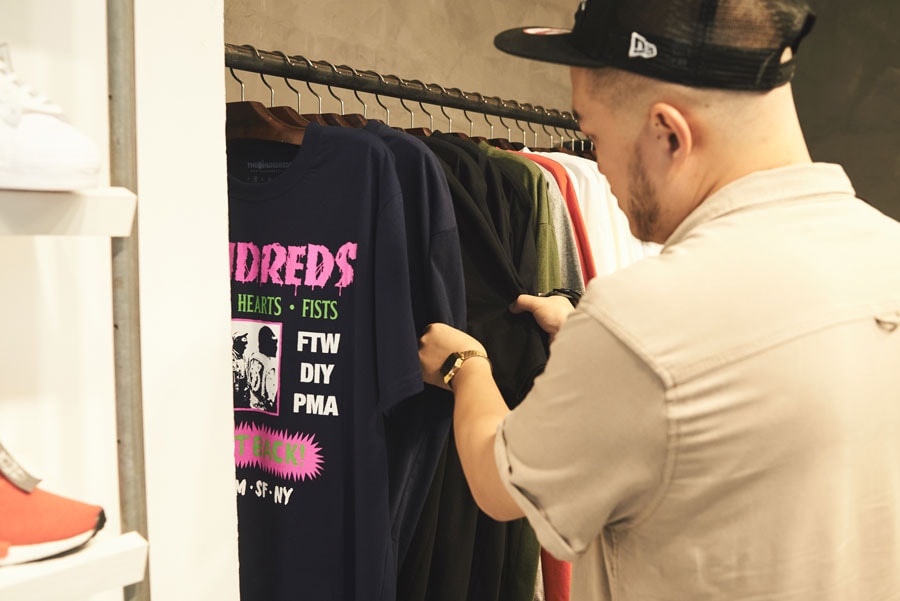 Guadalupe Store should be at the top of any sneakerhead's Sao Paulo itinerary. Located in the Bom Retiro district of the city, this cool space proudly stocks some of the most sought-after releases from brands such as adidas, Nike and Jordan, so expect lines and camp-outs for Yeezys and Js to happen here. However, they also carry some of streetwear's finest brands like Vans, PUMA, Starter, Alife. The shop just expanded too, so look forward to more events like art showcases and workshops to happen here.
Address: Rua três Rios, 126 – Bom Retiro São Paulo – SP 01123-001, Brazil
Cotton Project
1 of 5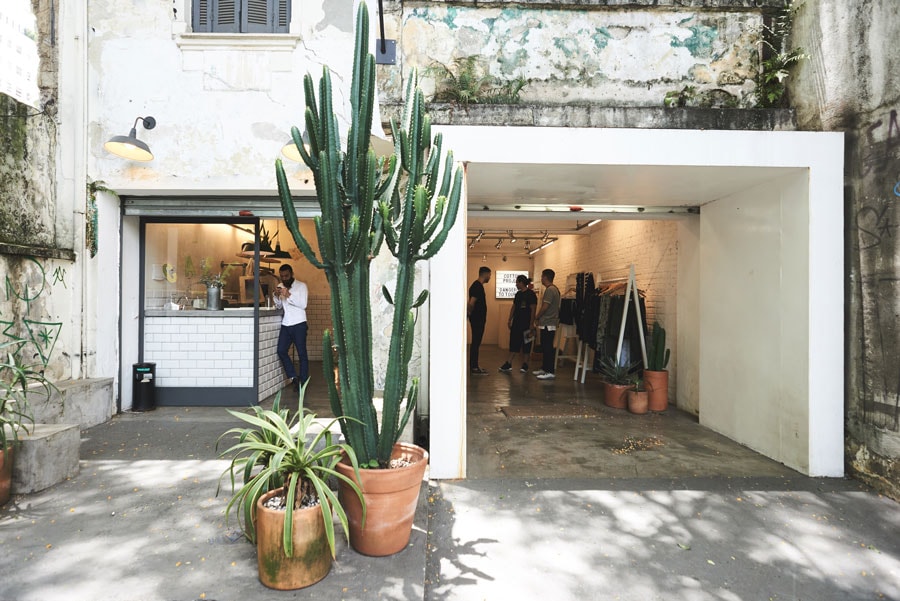 2 of 5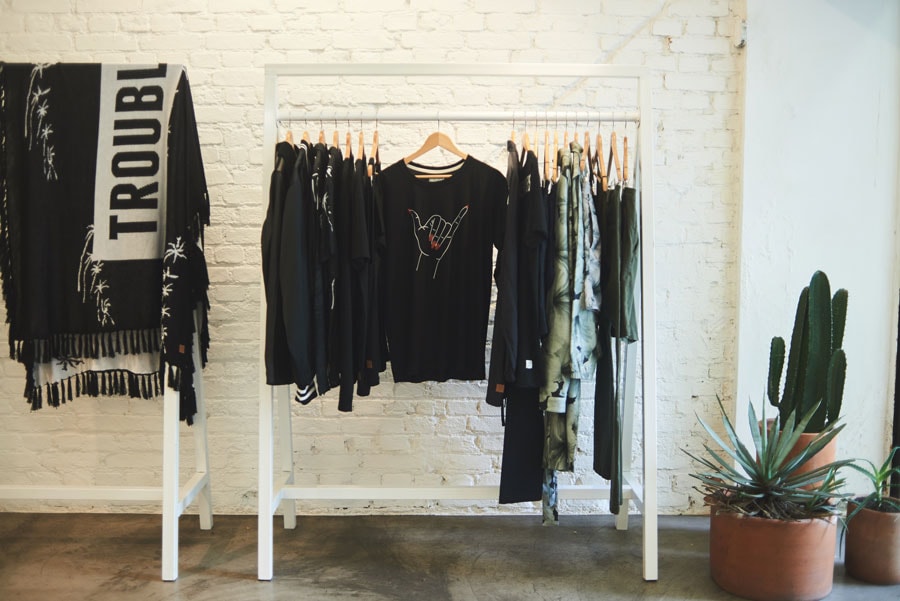 3 of 5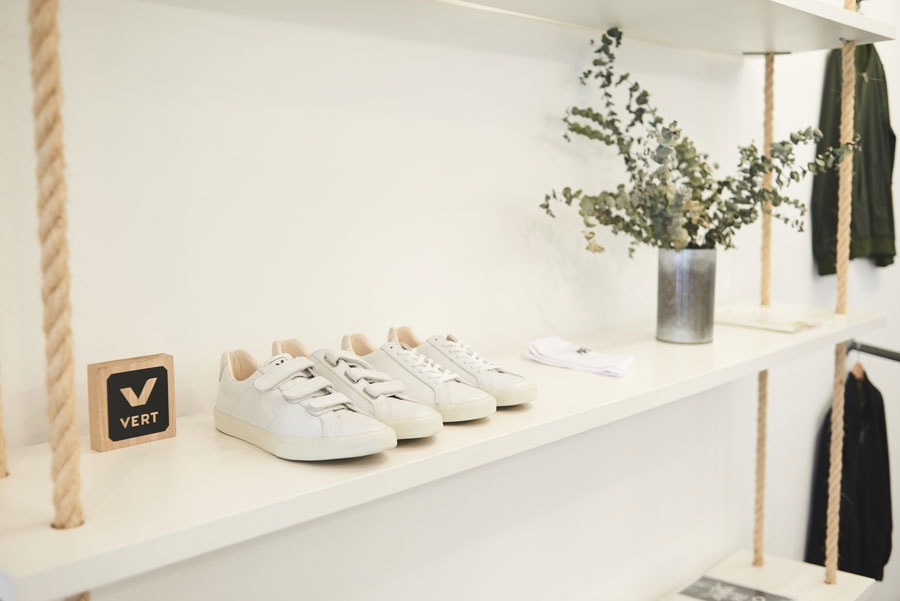 4 of 5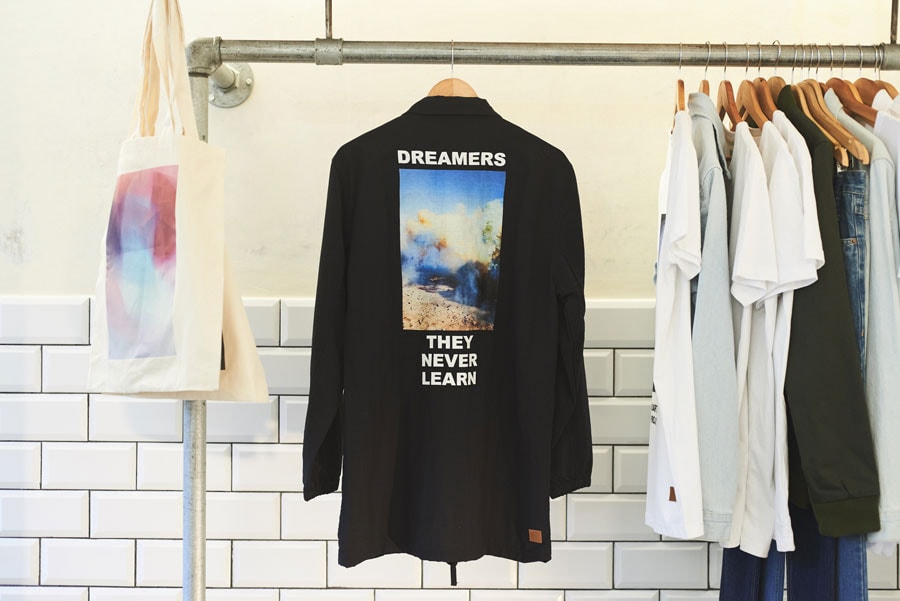 5 of 5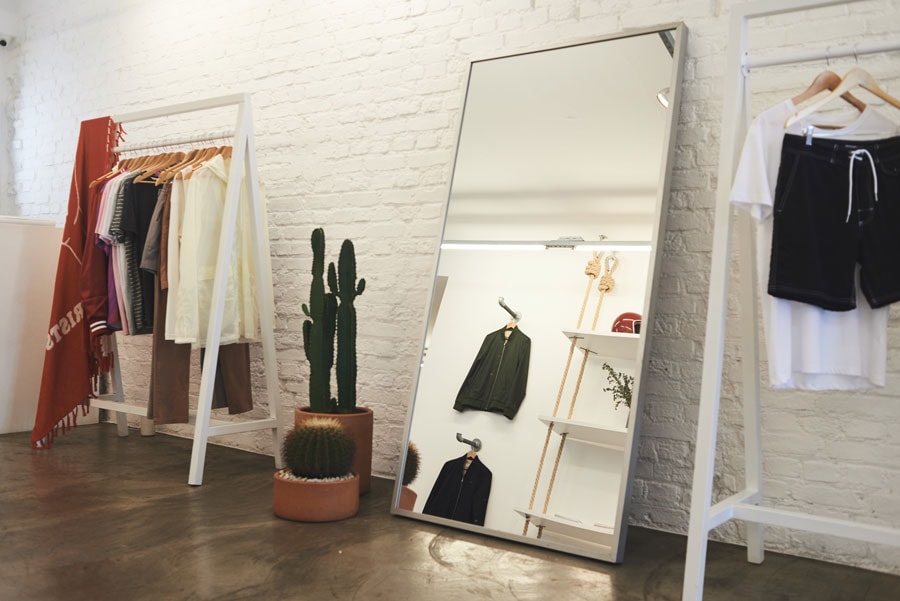 When talking about the best of contemporary fashion in Brazil, Cotton Project is a name that rings out. The small retailer is more than meets the eye as it carries a carefully curated selection of brands that define what's hip right now in the global scheme of things. Recently, the brand collaborated with FFW magazine for a selection of products featuring some of today's budding artistic talents.
Address:R. da Consolação, 3453 São Paulo – SP 01416-001, Brazil
adidas Originals
1 of 3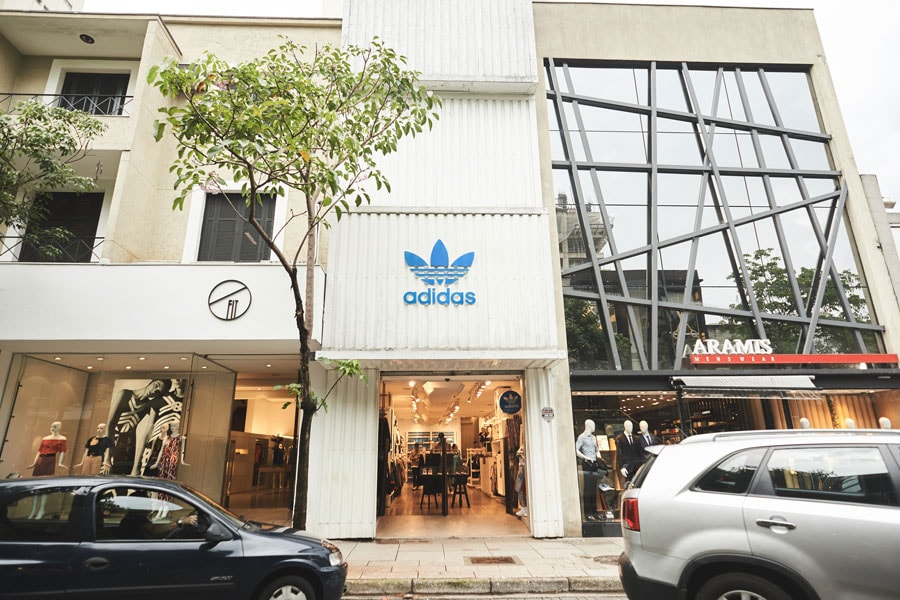 2 of 3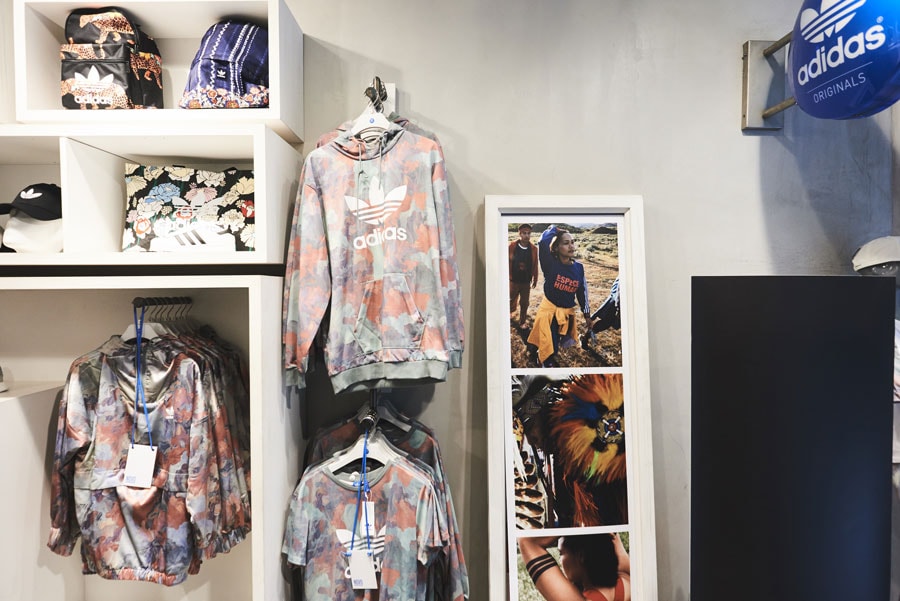 3 of 3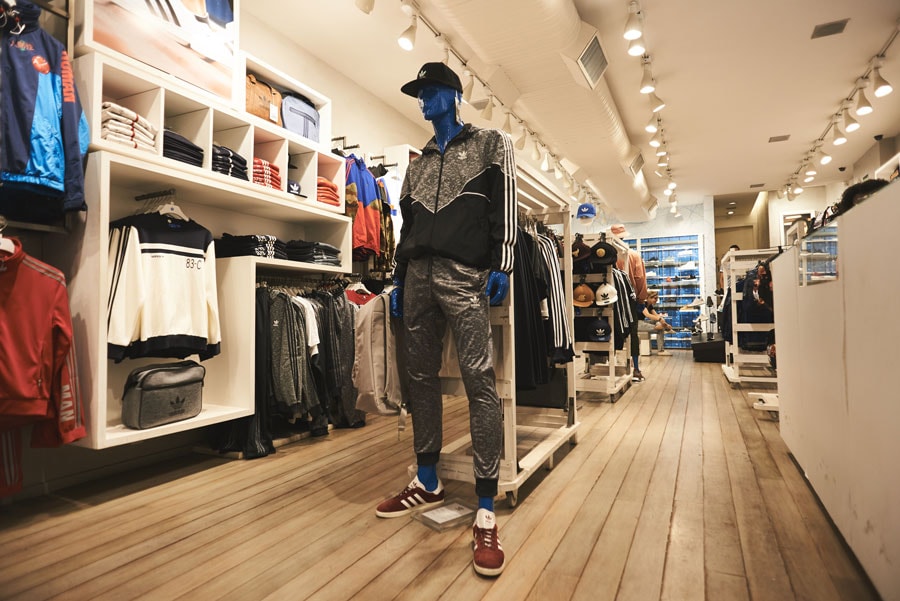 Brazil has a strong appreciation for the adidas brand, making the footwear giant's "Originals" store a worthy option for your casual needs. If you're looking to get lucky with a pair of Pharrell NMDs or just on the hunt for some classic Stan Smiths, then this is your place. Yeezy camp-outs are popular here too, so if you want in on the wait, this is a place to mark.
Address: Rua Oscar Freire, 678 – Cerqueira César, São Paulo – SP, 01436-000, Brazil
Maze
1 of 4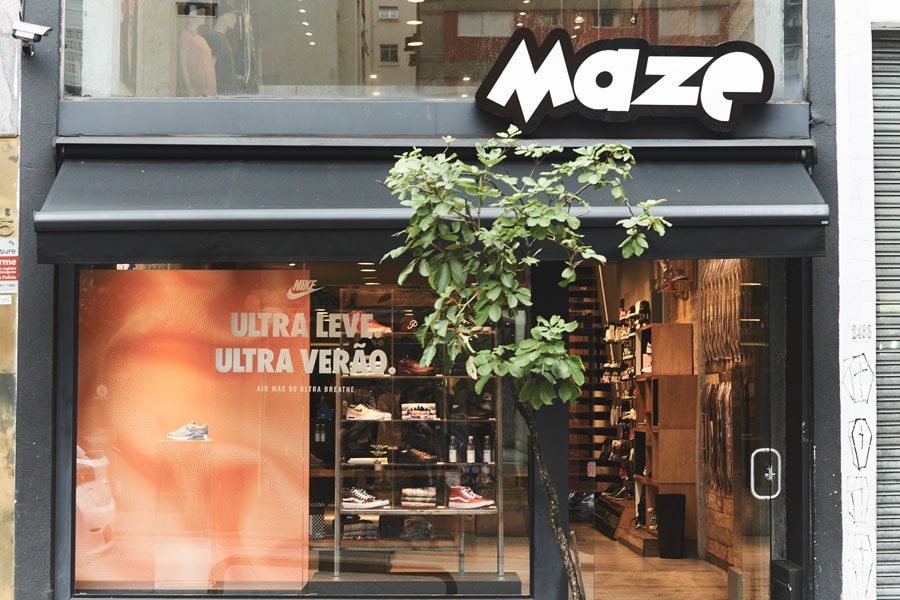 2 of 4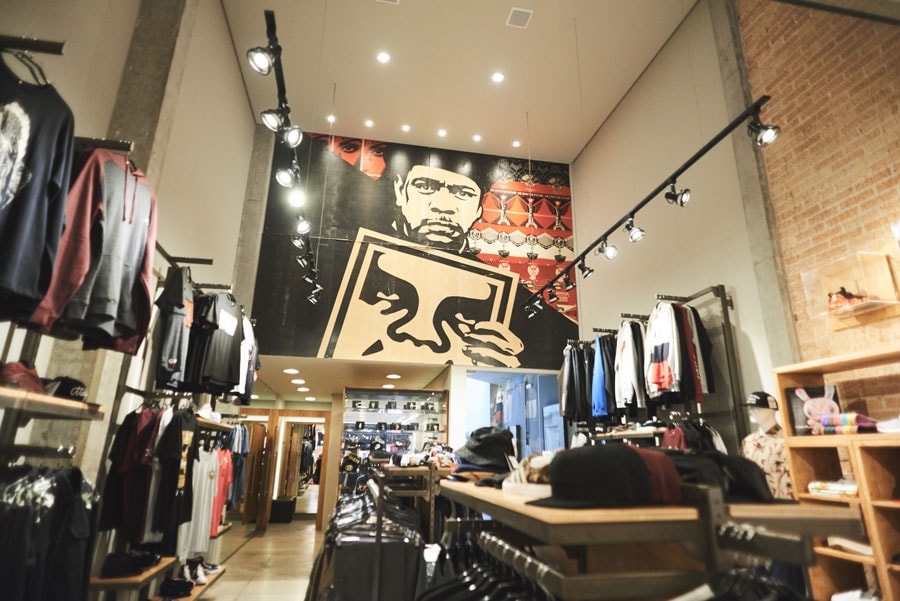 3 of 4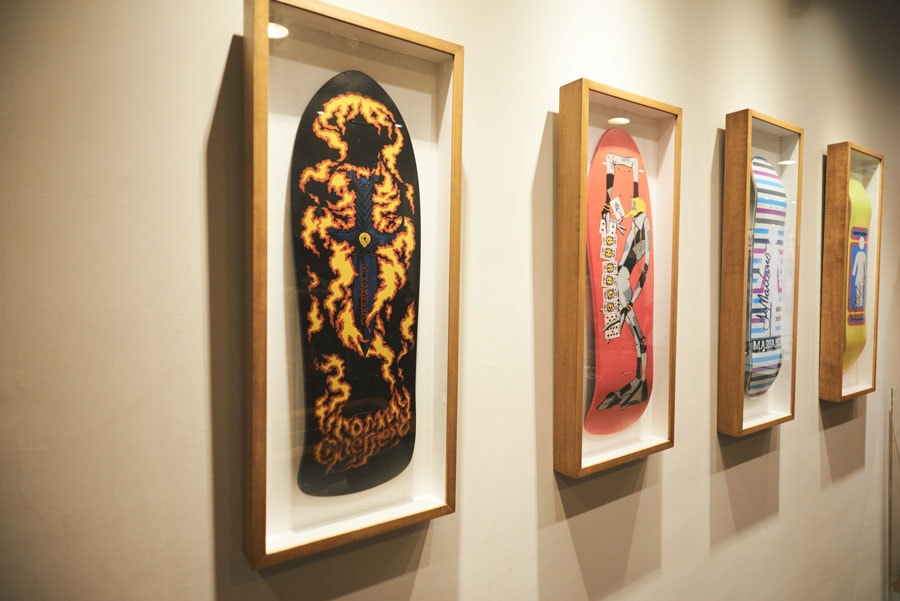 4 of 4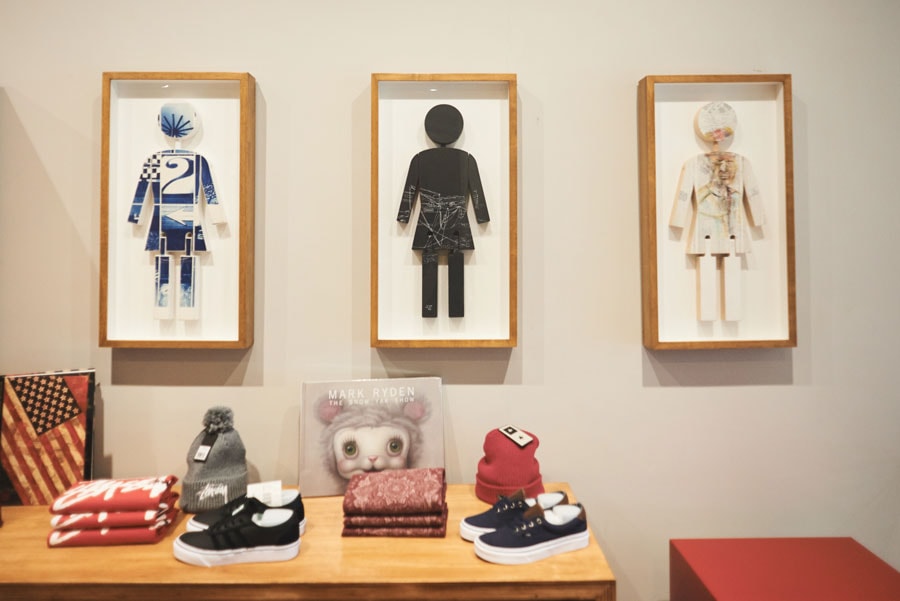 Maze is dedicated to skate and street art so you'll be amazed to find Shepard Fairey art on the wall and KAWS figures on display. Additionally, the retailer carries Nike SB, Jordan and Quickstrike releases, so this place is practically a one-stop shop for all your footwear needs.
Address: R. Augusta 2500 São Paulo – SP 01412-100, Brazil
Storvo
1 of 4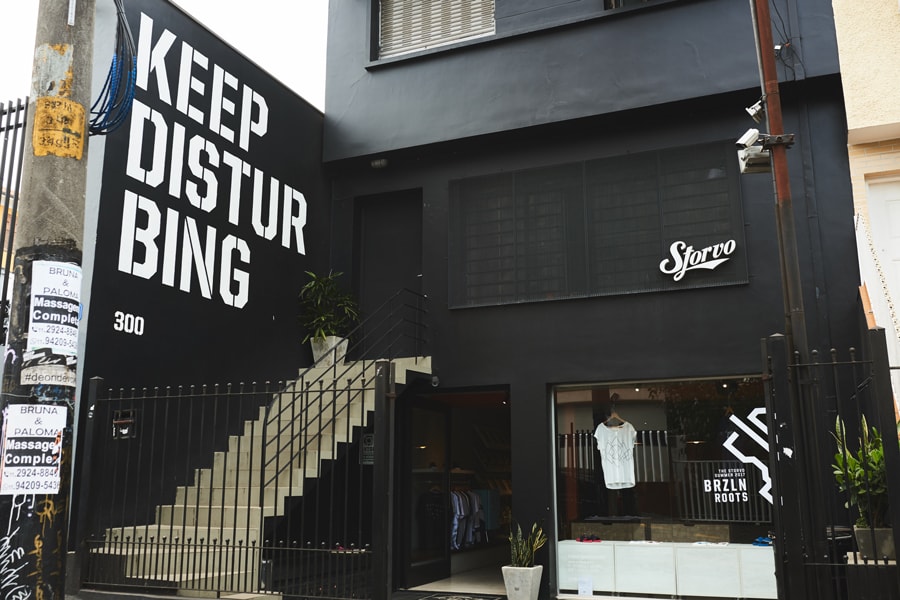 2 of 4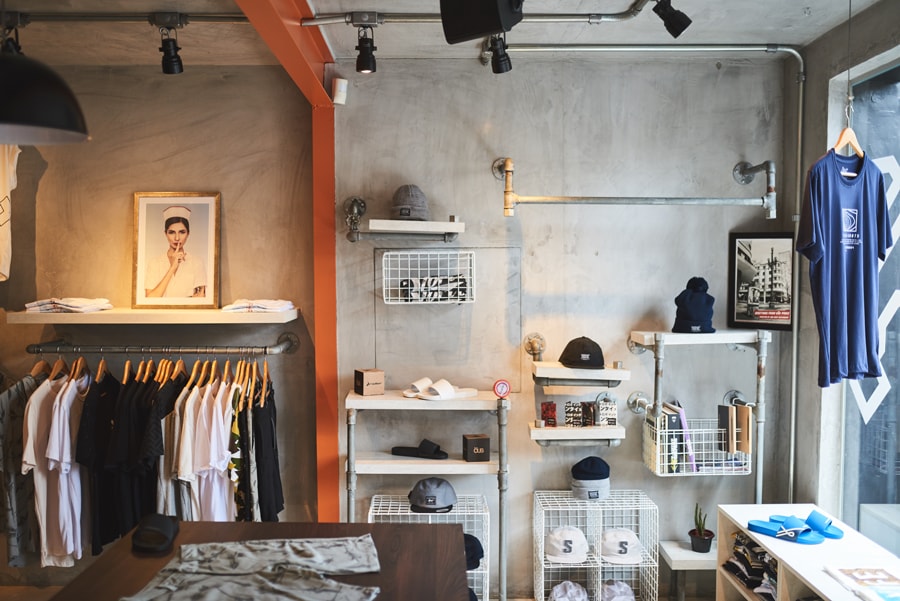 3 of 4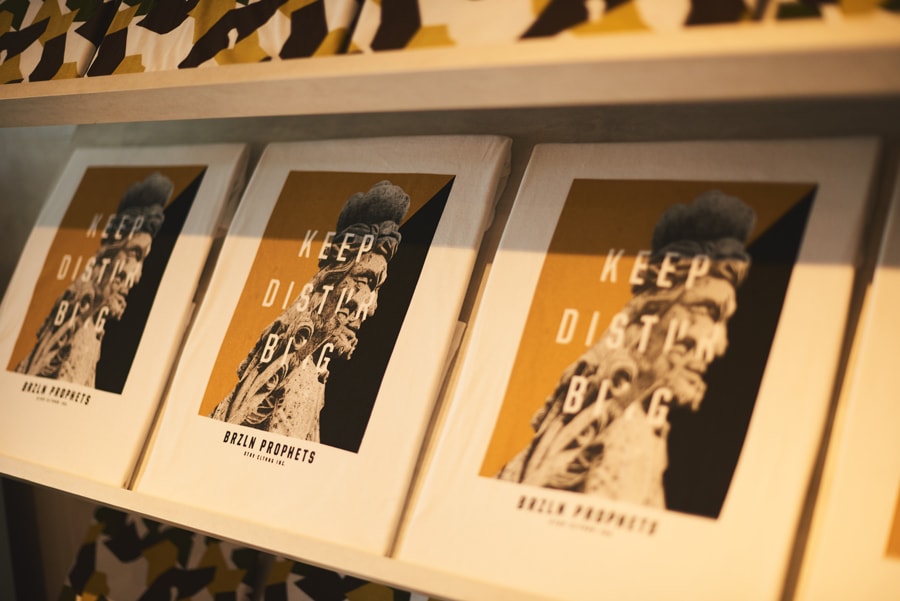 4 of 4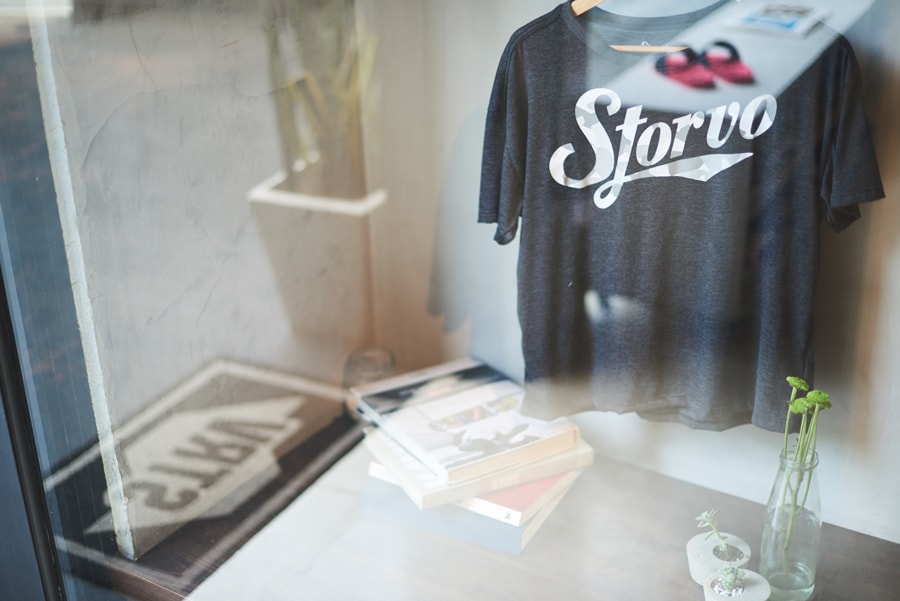 Storvo prides itself in being a true Brazilian streetwear brand — it features graphics and messages dedicated to the roots of the country. Furthermore, the shop has been around for more than 10 years now and continues to be popular amongst the truest streetwear fans of the country. Look for it to expand its reign in São Paulo for many more years to come.
Address:R. Aspicuelta, 300 São Paulo – SP 05433-010, Brazil
FARM Store
1 of 5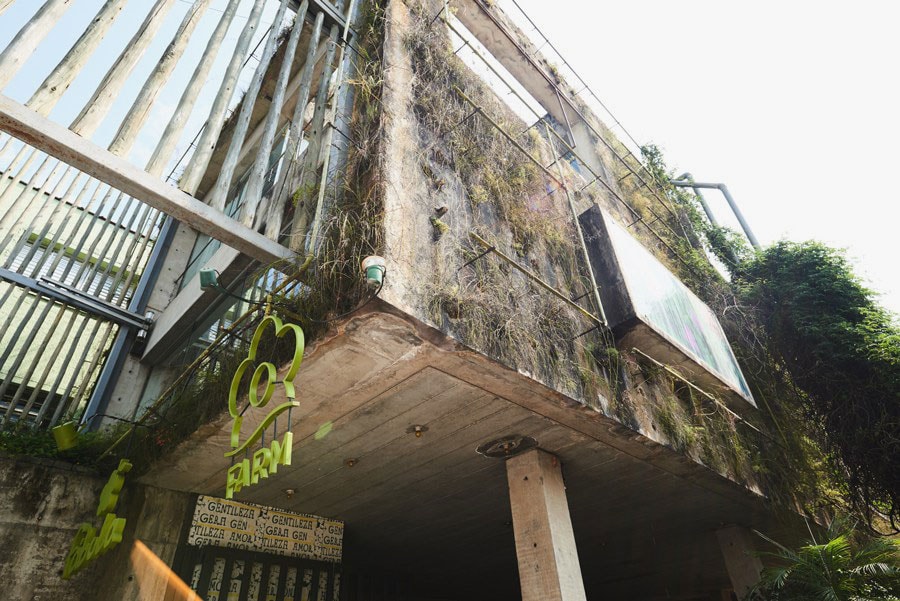 2 of 5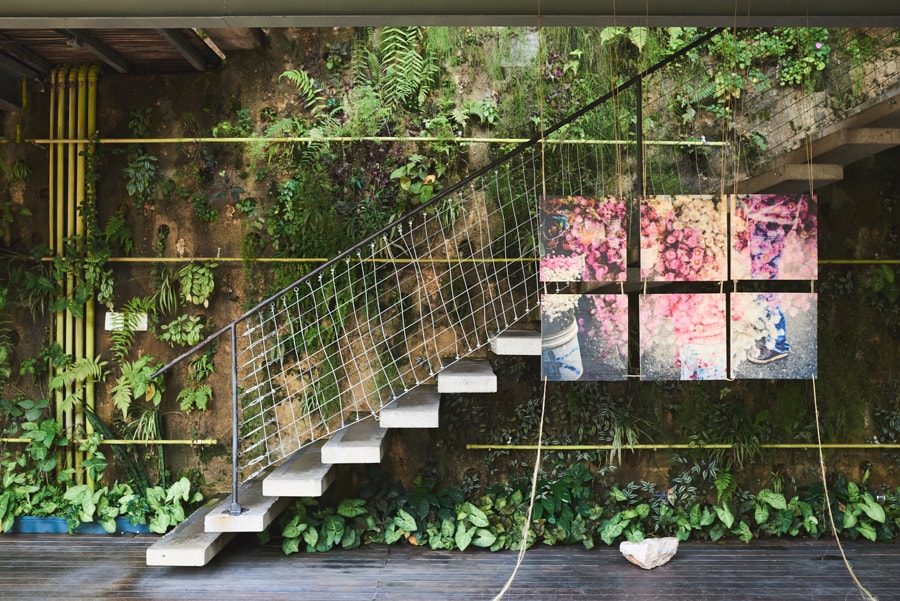 3 of 5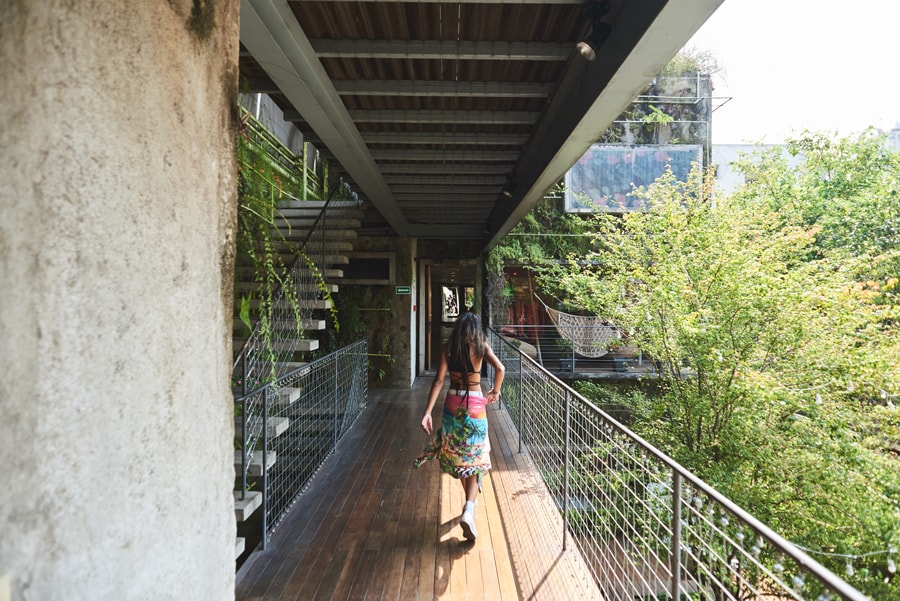 4 of 5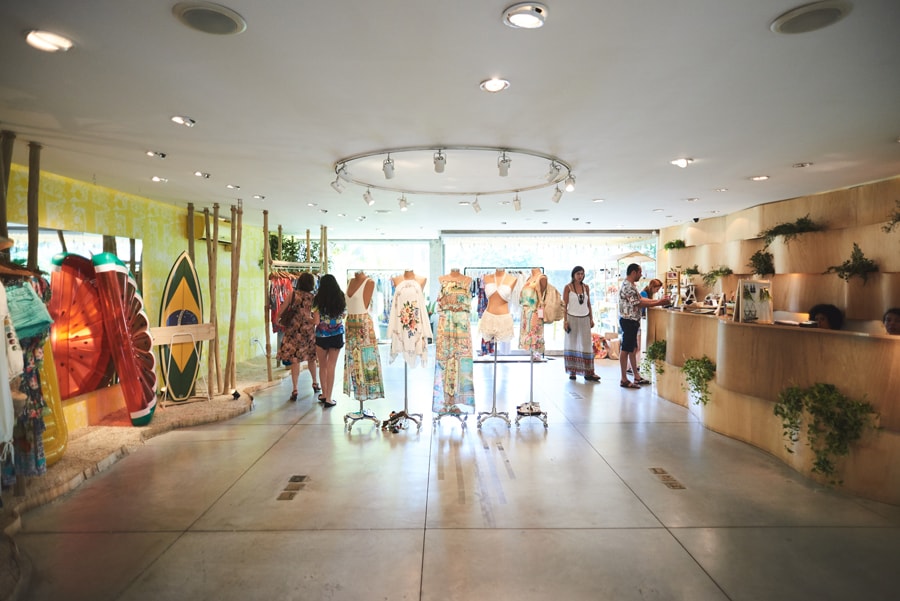 5 of 5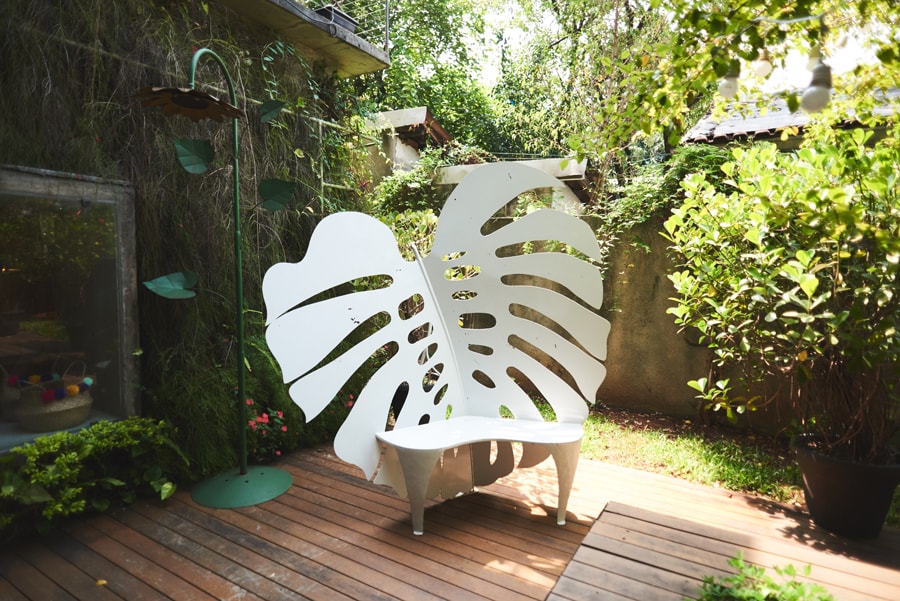 "Pretty" is one word to best describe the women's store, FARM. From the lush design of the multi-floor space, to the neat sculptures on the grounds, and amazing woodwork of the interior, this retailer is the way shopping should be — great products housed in a serene environment. You'll find everything here including swimwear, furniture and sportswear. It also stocks the latest in adidas sneakers and clothes, so there's something for everyone.
Address: Rua Harmonia, 57 – Vila Madalena, São Paulo – SP, 05435-000, Brazil
CHOIX
1 of 5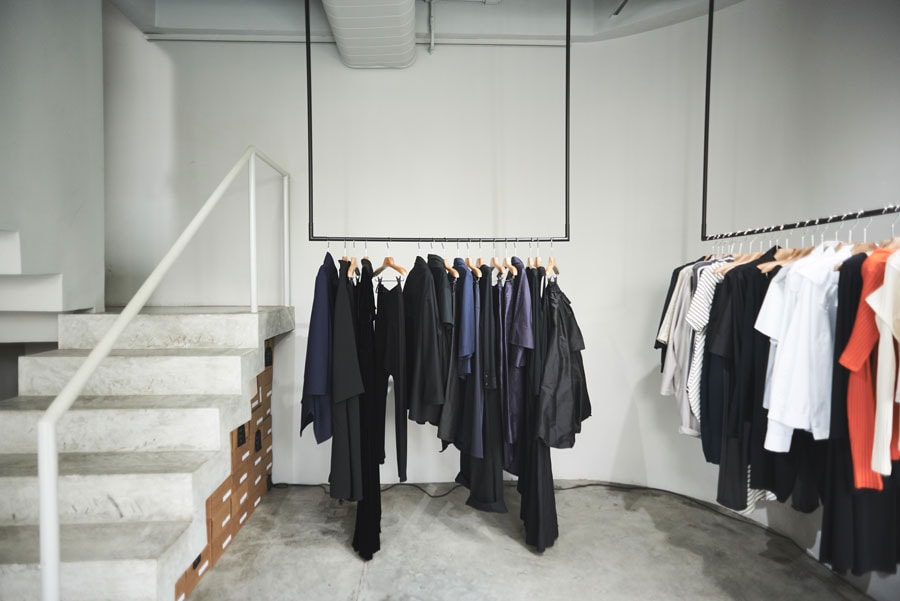 2 of 5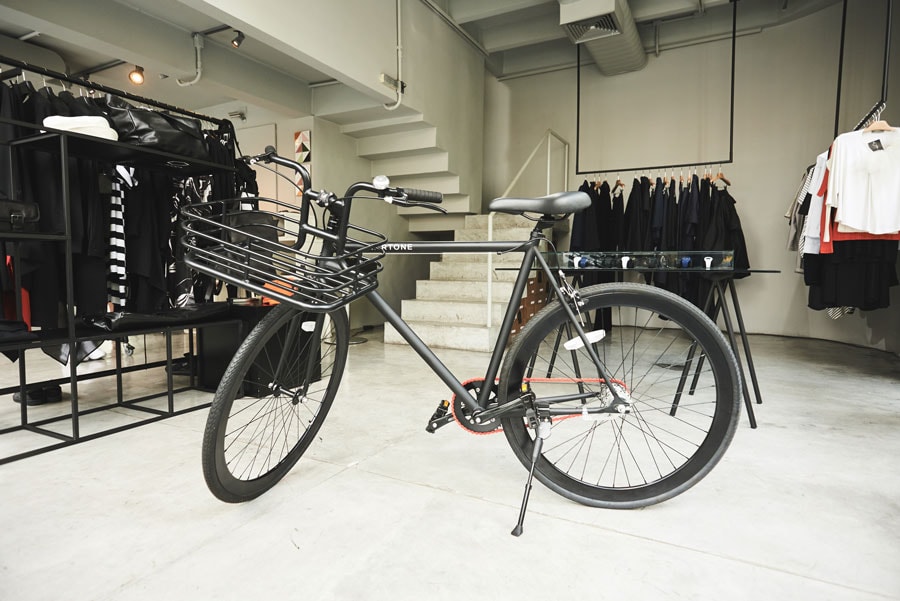 3 of 5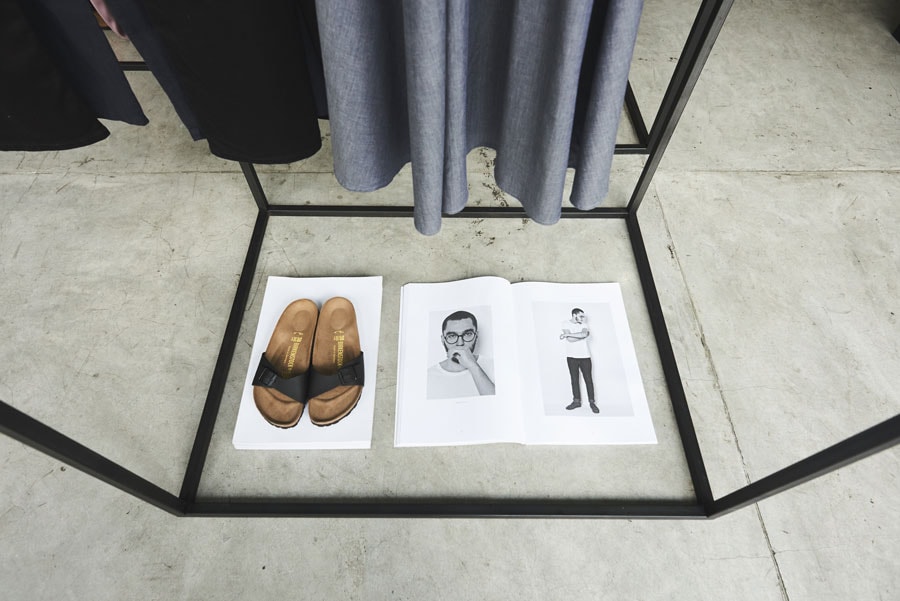 4 of 5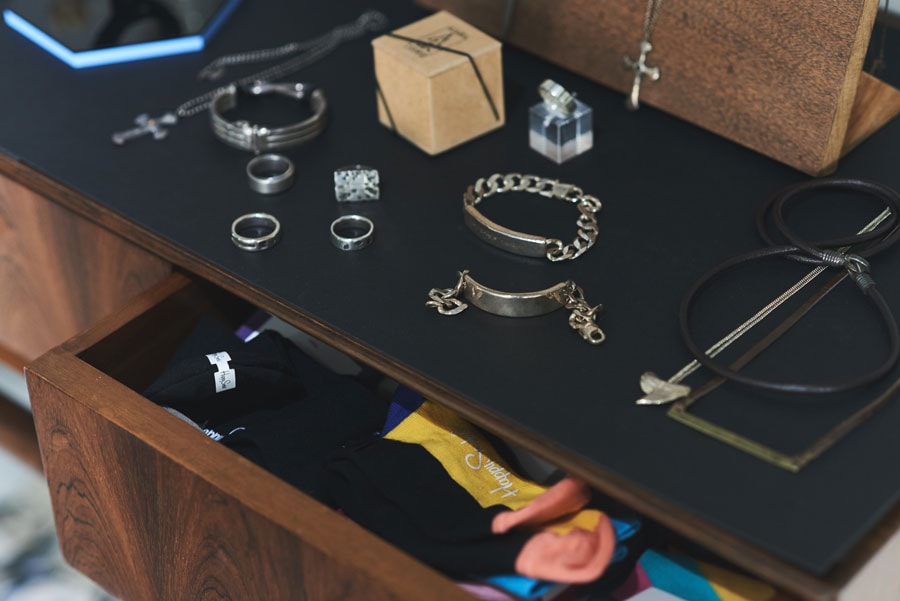 5 of 5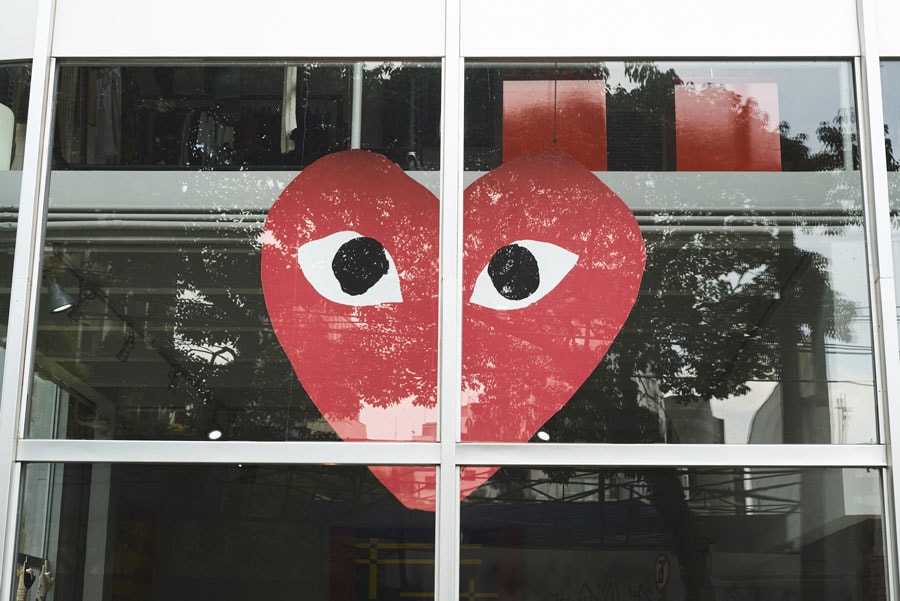 CHOIX is where luxe and contemporary meet — think of it as São Paulo's version of colette. Here you'll find brands such as Y-3, PUMA's Fenty line by Rihanna, Aesop and more. They also stock the best Brazilian brands in terms of clothing, home goods, art and accessories.
Address: Rua Professor Arthur Ramos, 181 São Paulo – SP 01454-011, Brazil
Your ID
1 of 3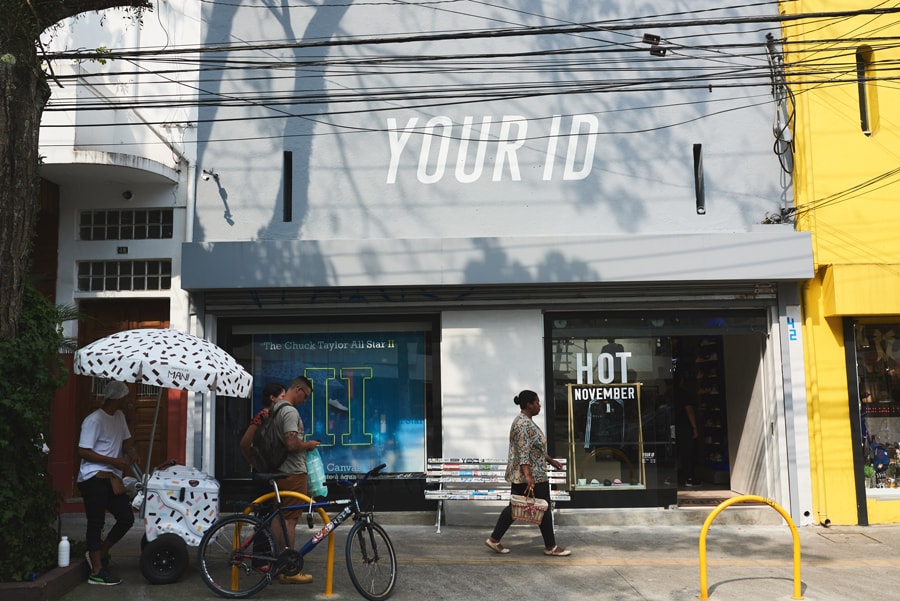 2 of 3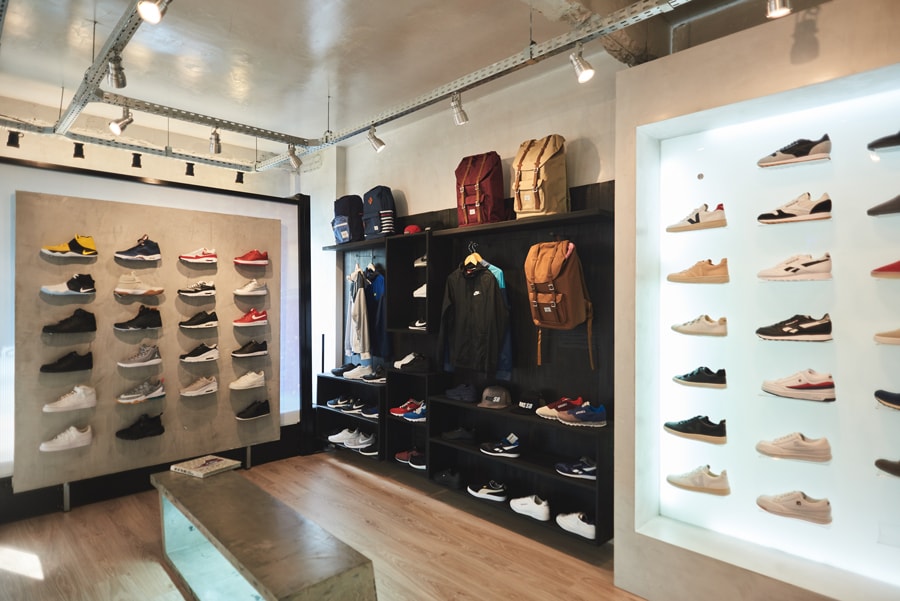 3 of 3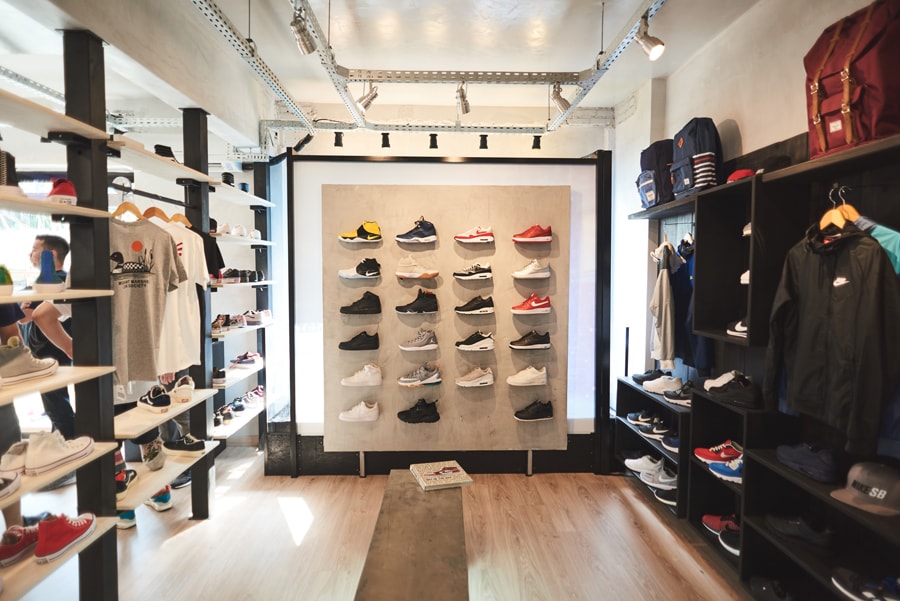 Your ID store caters to the sneakerhead who's also keen on buying other items to complement their footwear selection — they carry clothing and accessories from brands like Vans, adidas, Brazilian label High, Alife and more. It's located right near one of the city's busiest flea markets so it gets a lot of foot traffic. Definitely a must-visit in your list of sneaker store stops.
Address: Praça Benedito Calixto, 42 São Paulo – SP 05406-040, Brazil
Where to Get Coffee and Pastries:
Bellapan Bakery
1 of 4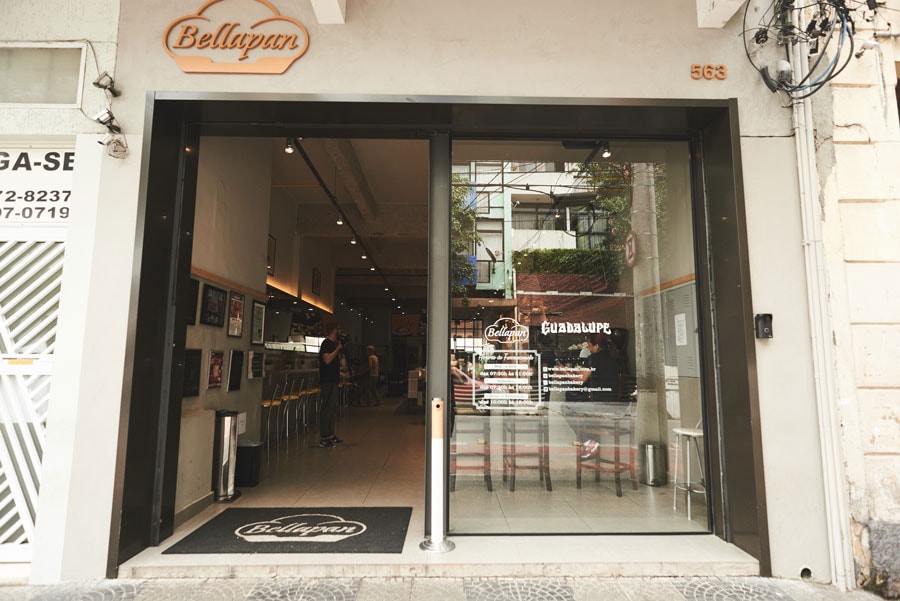 2 of 4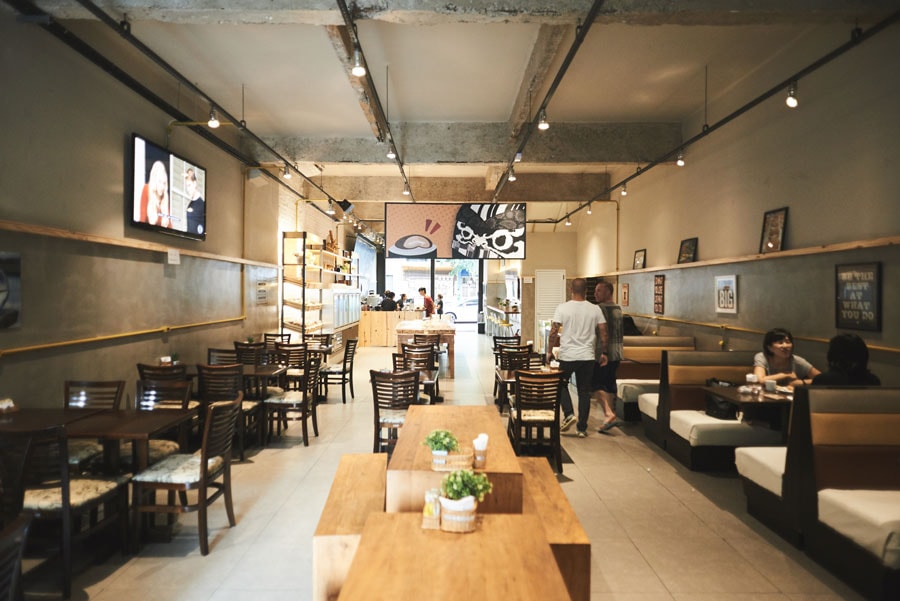 3 of 4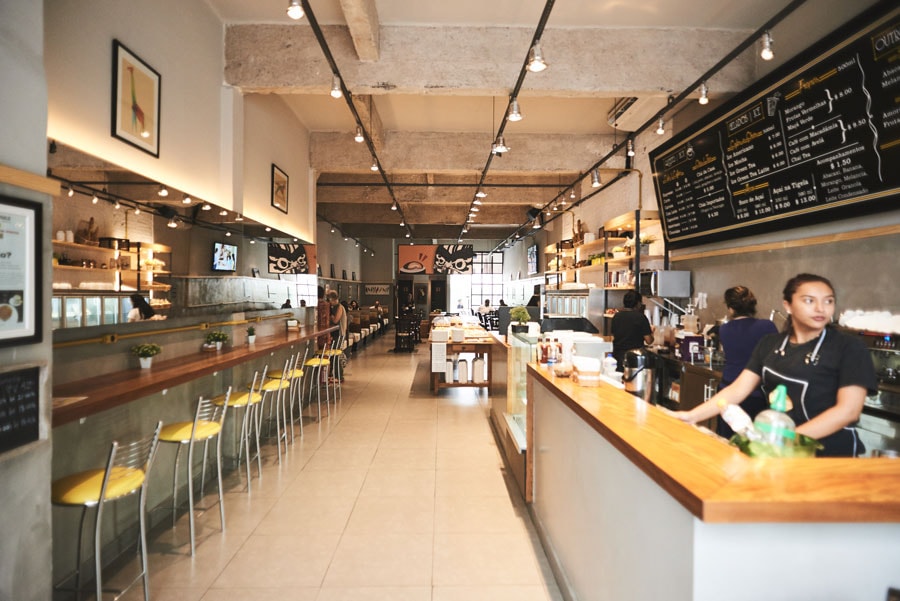 4 of 4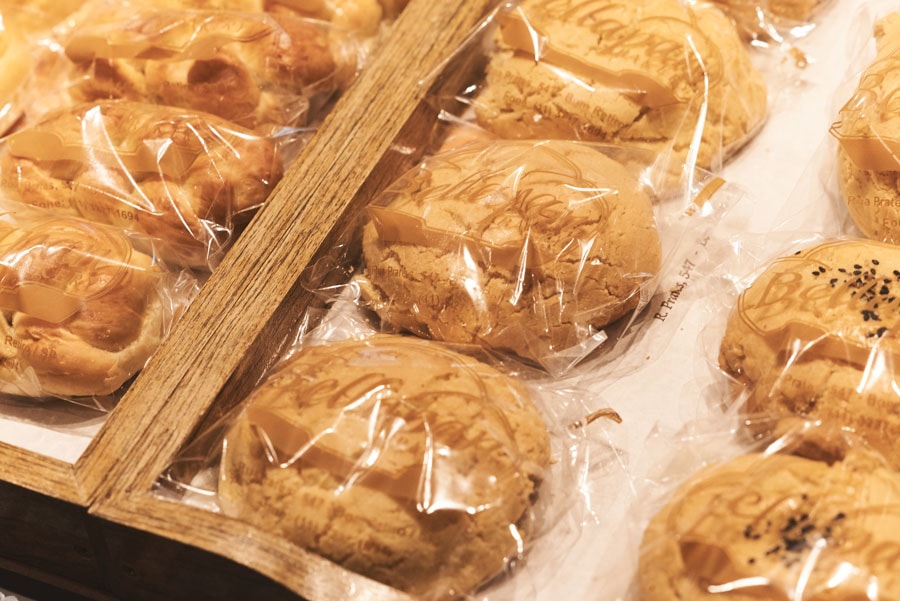 Bellapan is one of the best Korean bakeries in the city. They have a wide coffee selection, as well as many daily fresh-baked pastry options. Everything from croissants to croquettes should warrant a try on your first visit.
Address: R. Prates, 547 São Paulo – SP 01121-000, Brazil
Chez Astro Café
1 of 5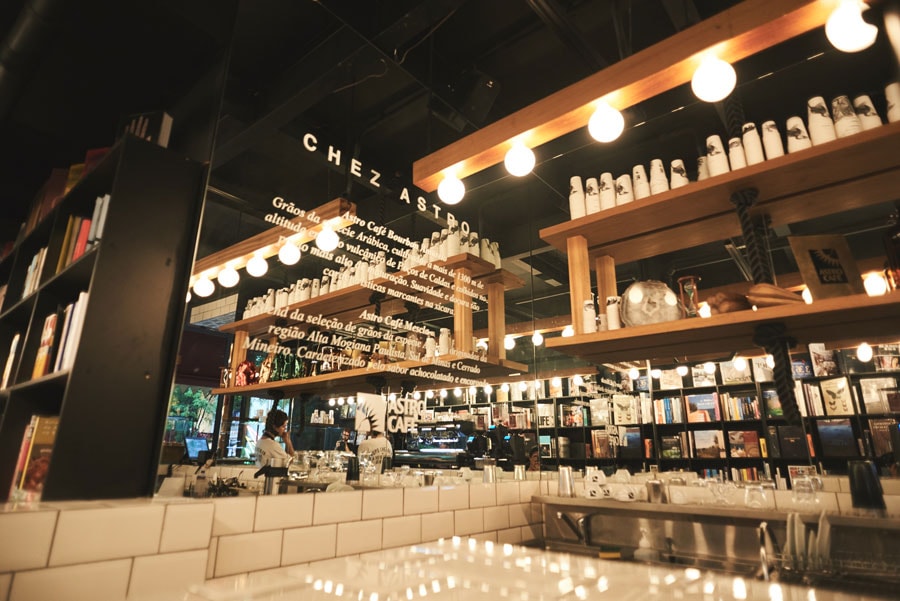 2 of 5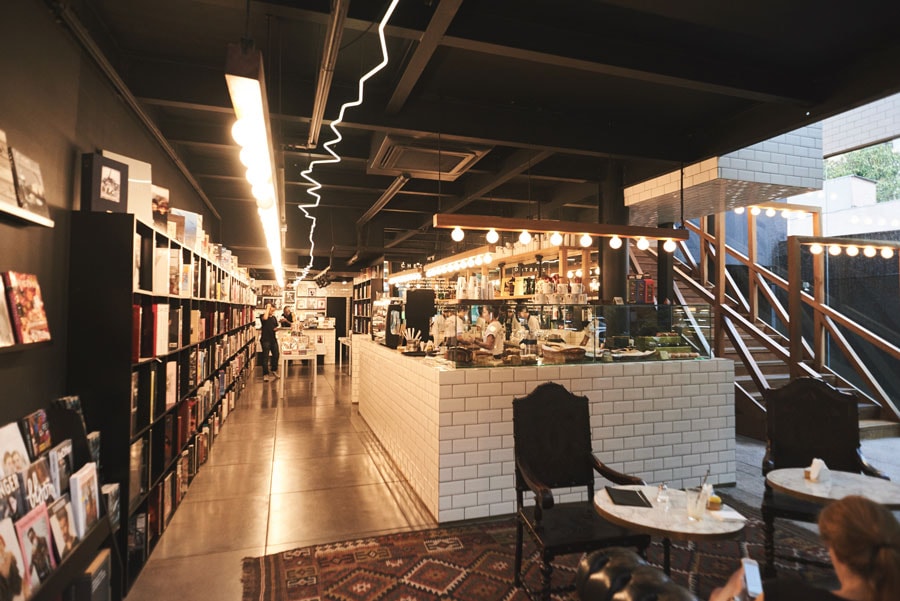 3 of 5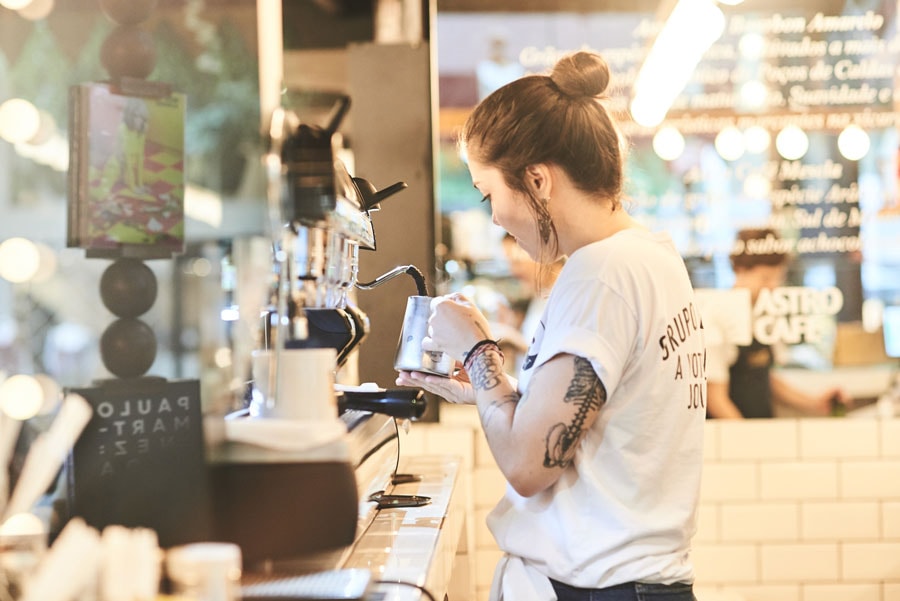 4 of 5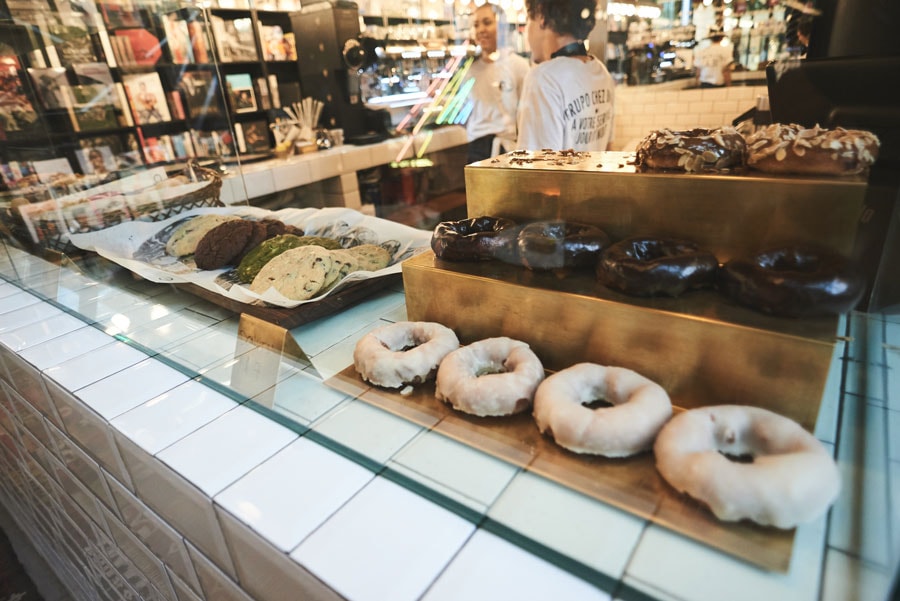 5 of 5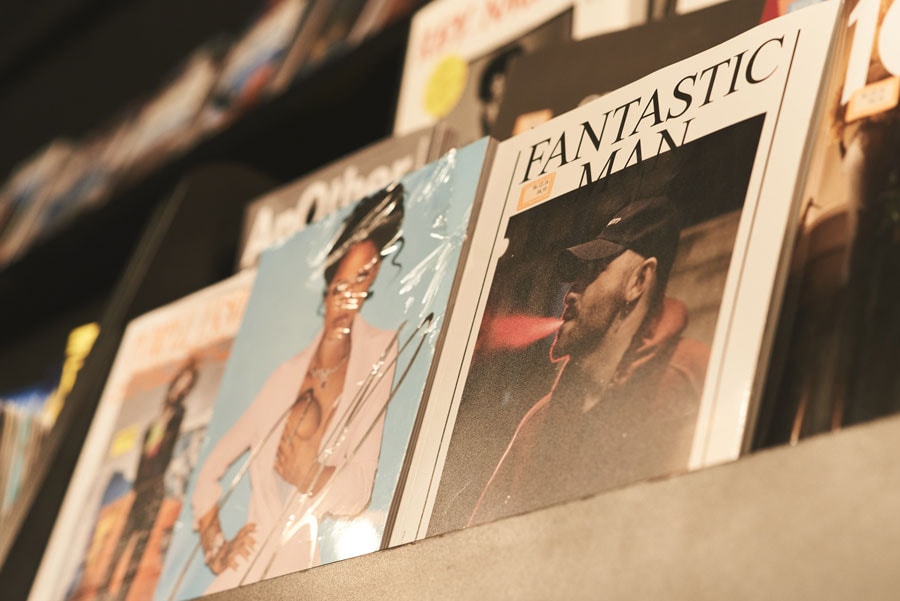 Chez Astro has everything you'd want in a contemporary café — great coffee, great pastries, and most importantly a wide selection of books and magazines you can read while you sip. They stock a variety of publications dedicated to art, design, architecture and fashion. This is a smart stop if you'd like a break from shopping in this commercial neighborhood. The delicious bagels and picture-worthy lattes are highly recommended.
Address: Rua Oscar Freire, 1128 – Cerqueira César, São Paulo – SP, 01415-001, Brazil
Beluga Café
1 of 5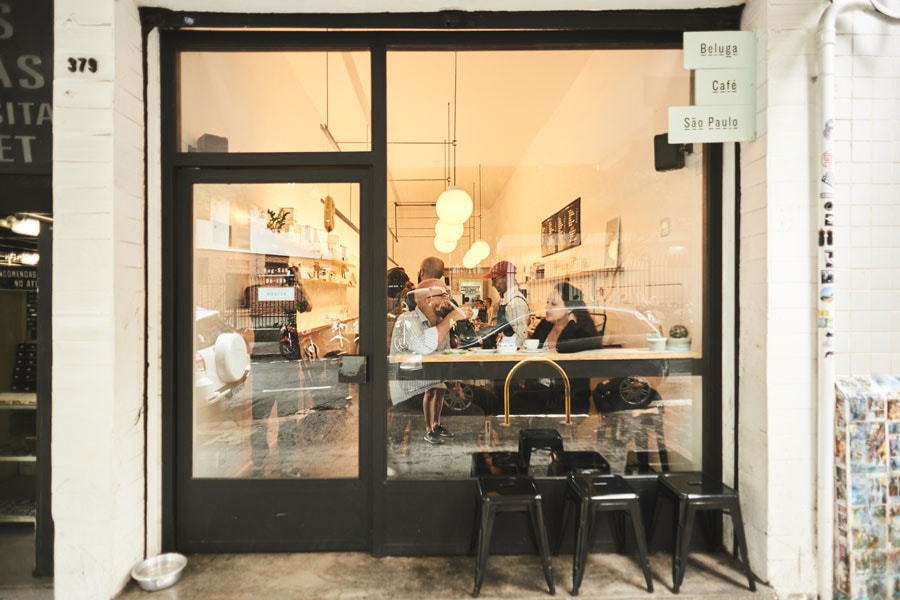 2 of 5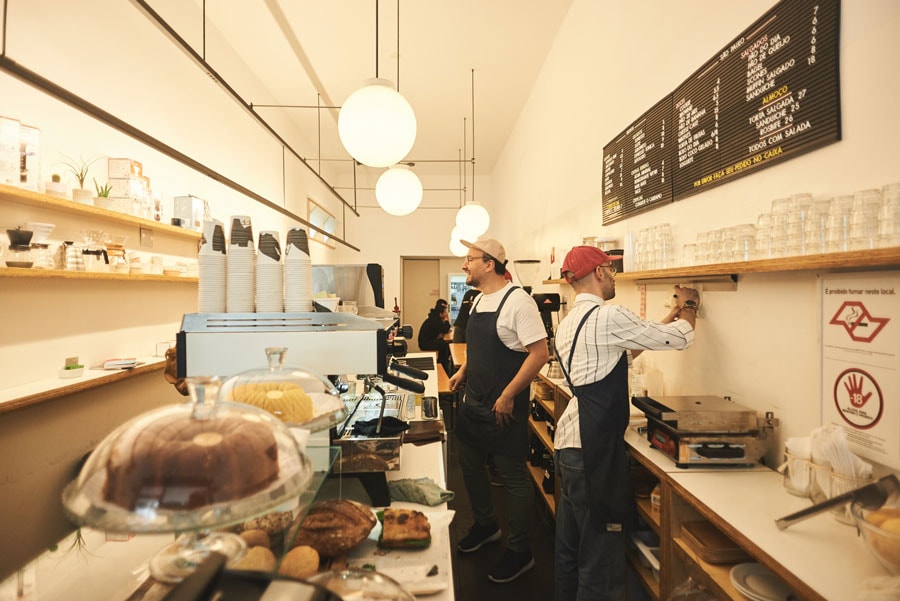 3 of 5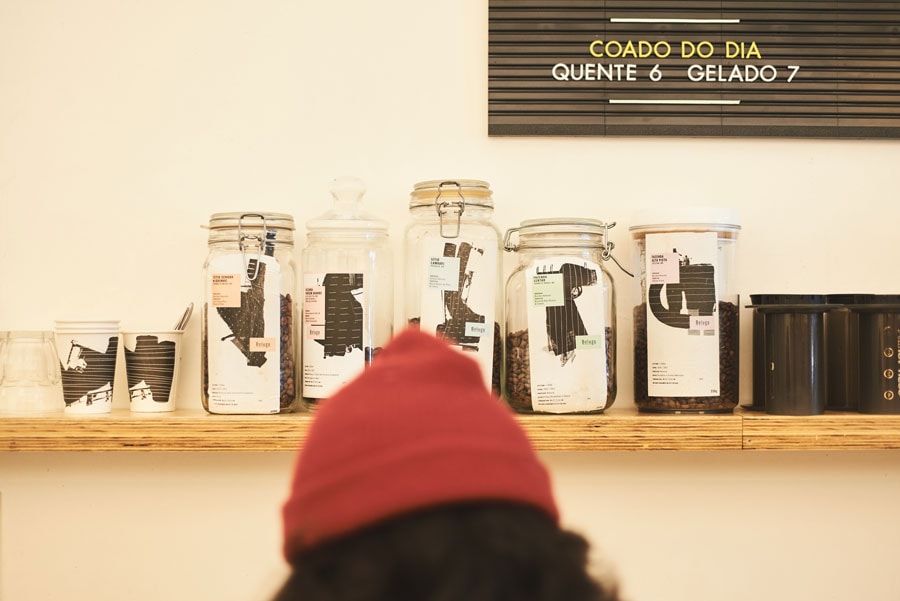 4 of 5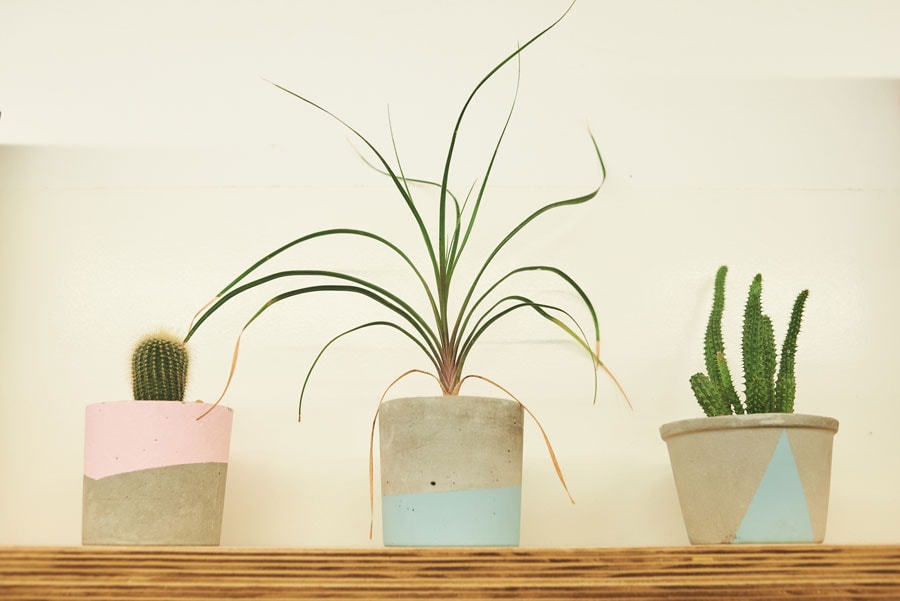 5 of 5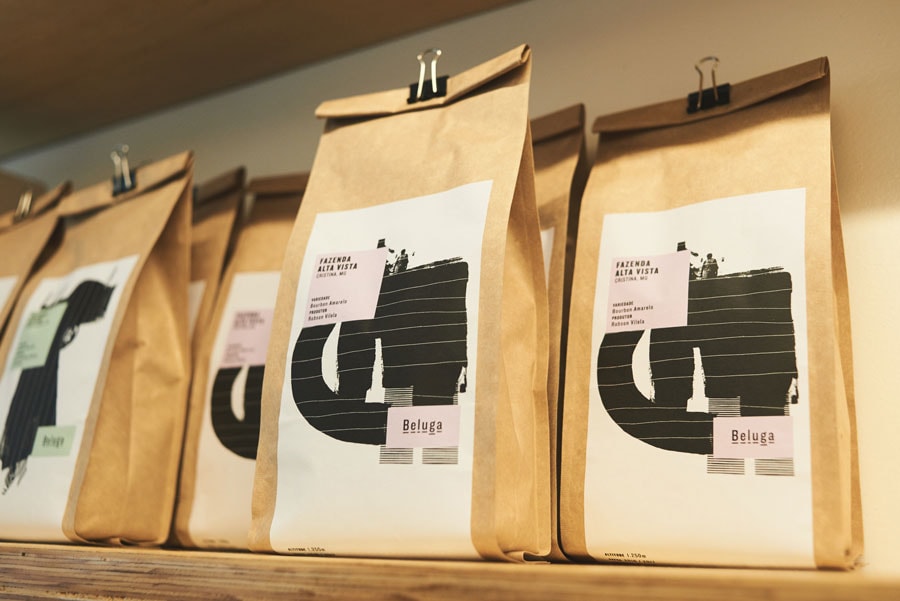 When it comes to authentic coffee, this place is as real as it gets. There's no fuss when it comes to brewing a prime cup of Joe — Beluga uses the finest beans from local sources. As for the space, this downtown destination boasts a clean and streamlined interior. It's a great spot to meet friends and engage in worthwhile conversations.
Address: Rua Doutor Cesário Mota Júnior, 379 – Vila Buarque, São Paulo – SP, 01221-020, Brazil
Where to Check out Art:
Beco do Batman
1 of 5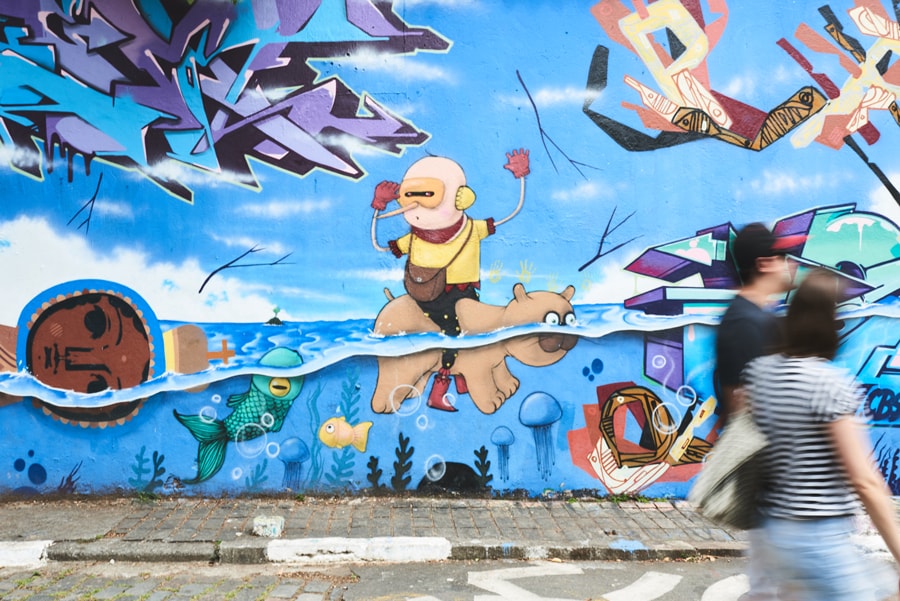 2 of 5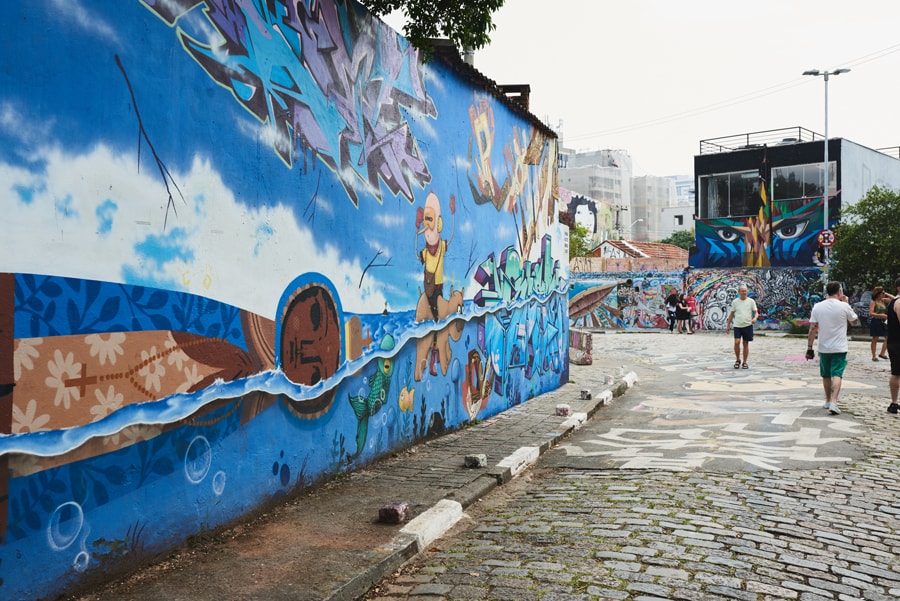 3 of 5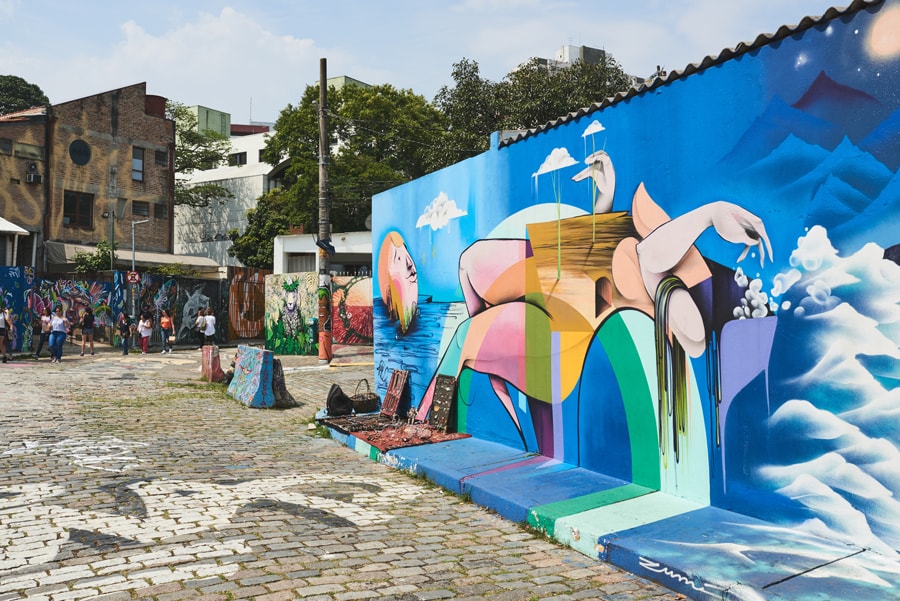 4 of 5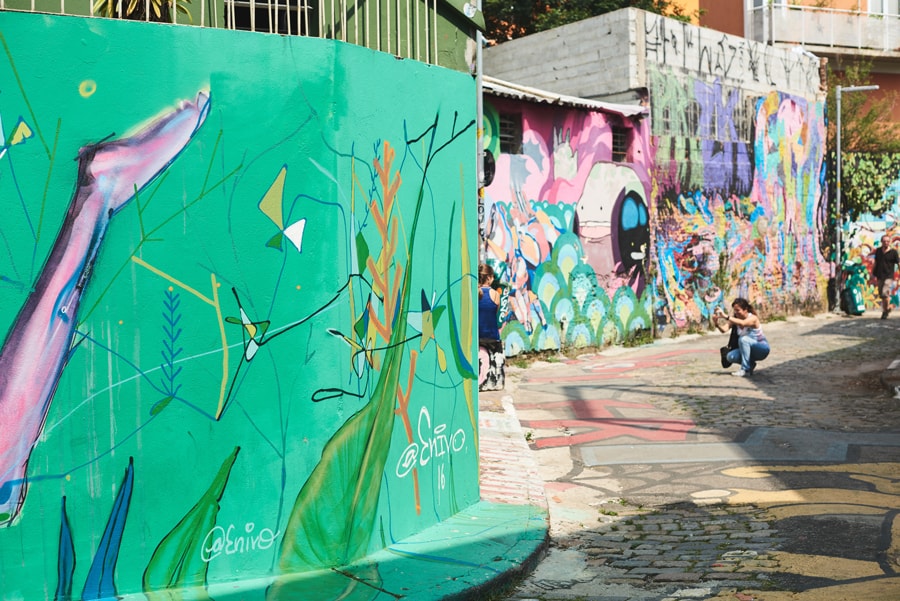 5 of 5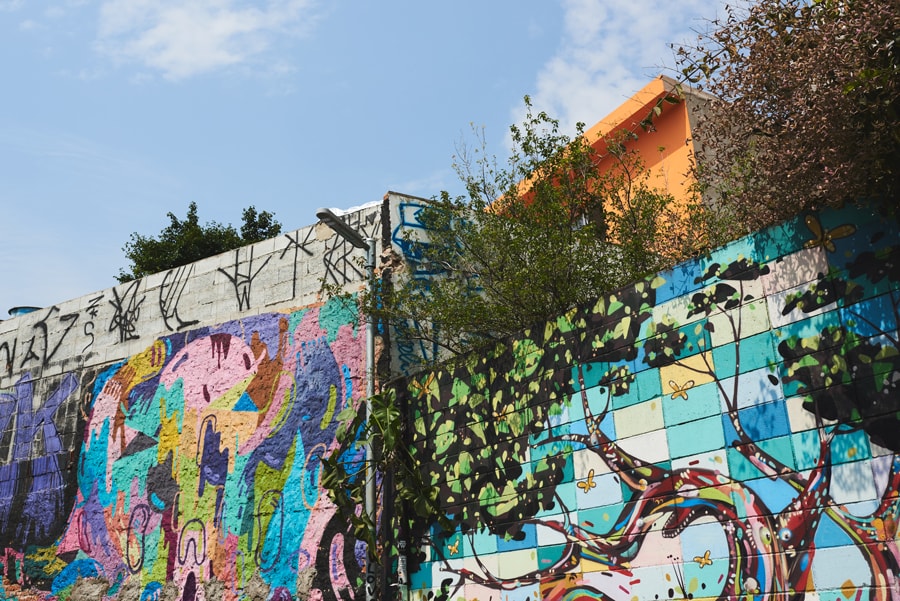 This spot is practically a no-brainer for anyone interested in street art. Beco do Batman is frequented by tourists and art lovers alike. Expansive street walls are colorfully covered with impressively detailed works, making almost any section a worthy place for photo opportunities.
Address: R. Gonçalo Afonso – Vila Madalena, São Paulo – SP, 03178-200, Brazil
A7MA Gallery
1 of 5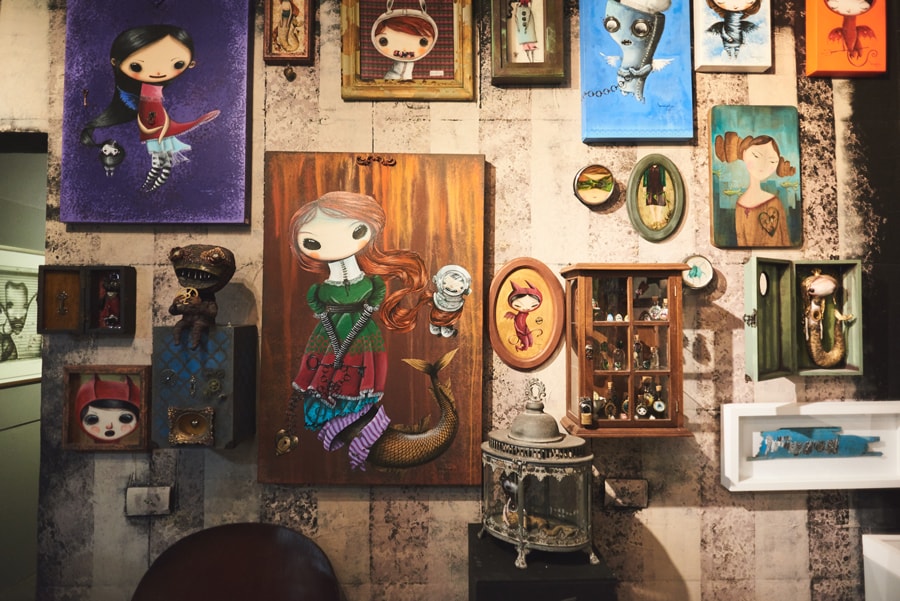 2 of 5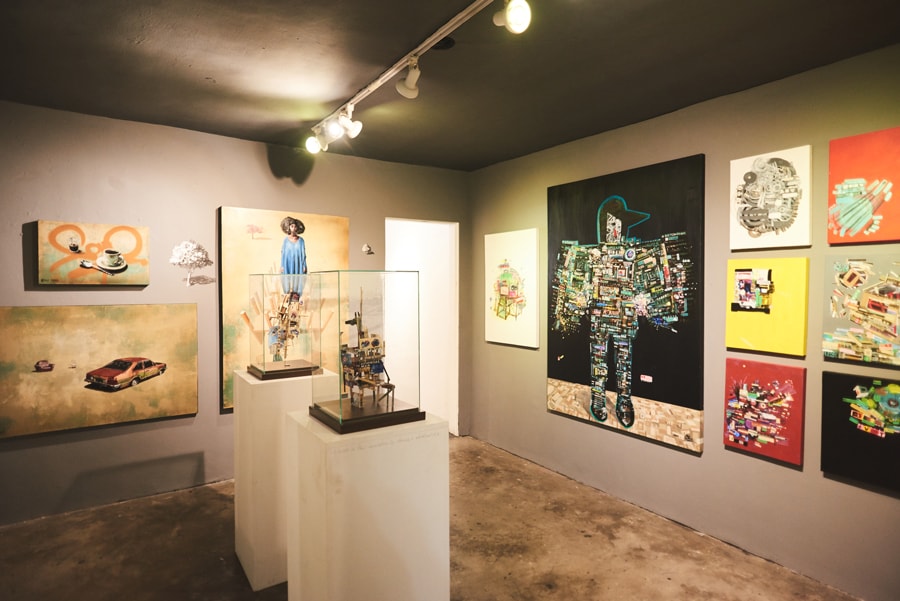 3 of 5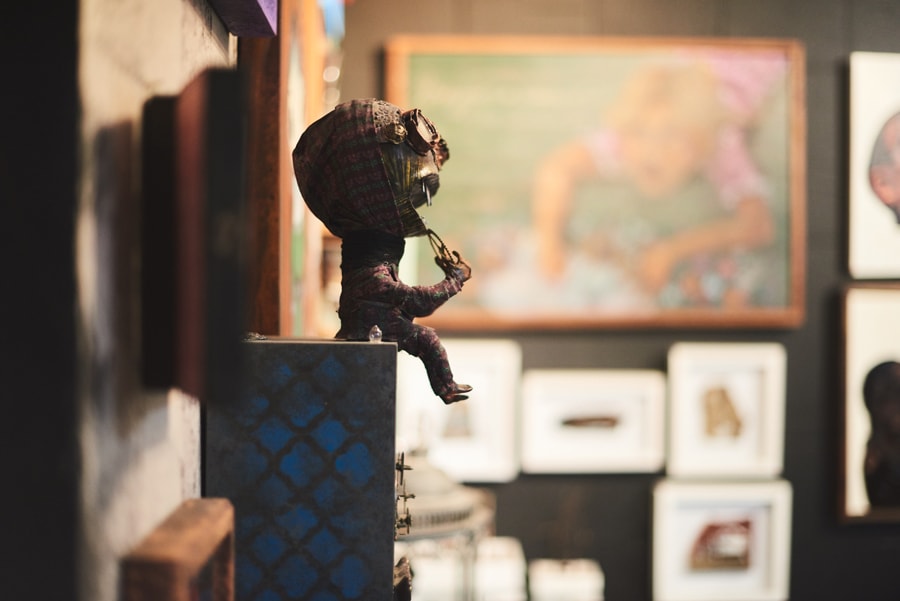 4 of 5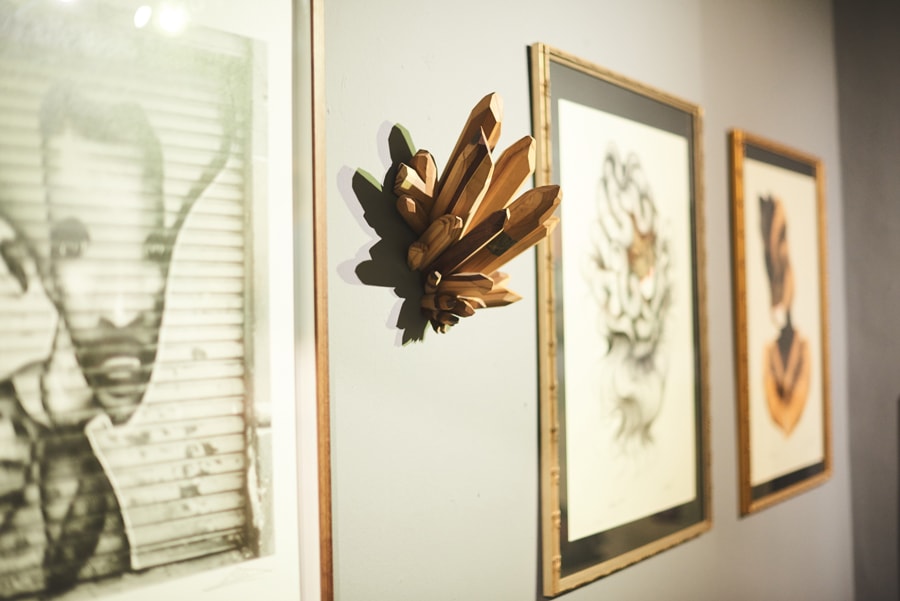 5 of 5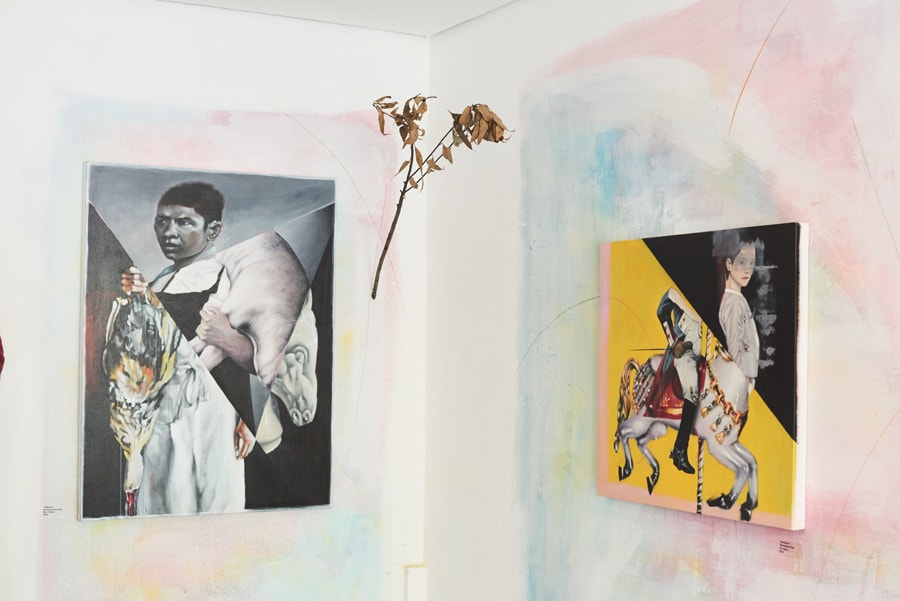 Contemporary art is not hard to find in São Paulo, but you have to be a bit choosy when it comes to seeing works you can truly appreciate. A7MA Gallery has a sharp eye for established and emerging talent. Their walls and spaces are fully covered with pieces from local creatives. A multitude of styles are represented here — street art, graffiti, sculptures, calligraphy and new media are just some of the fun things you'll encounter.
Address: Rua Harmonia, 95B – Vila Madalena, São Paulo – SP, 05435-000, Brazil
Where to Shop for Vintage Wares:
À La Garçonne
1 of 5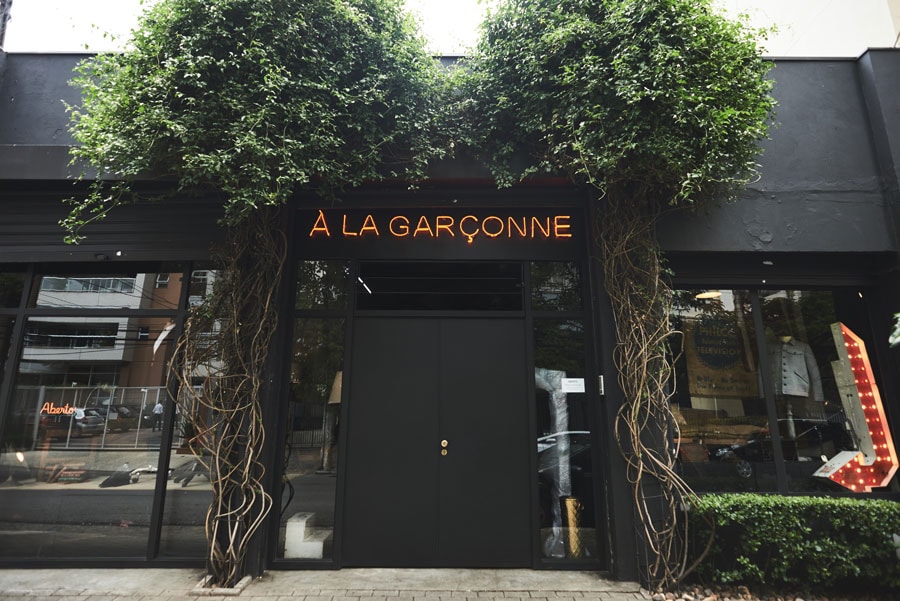 2 of 5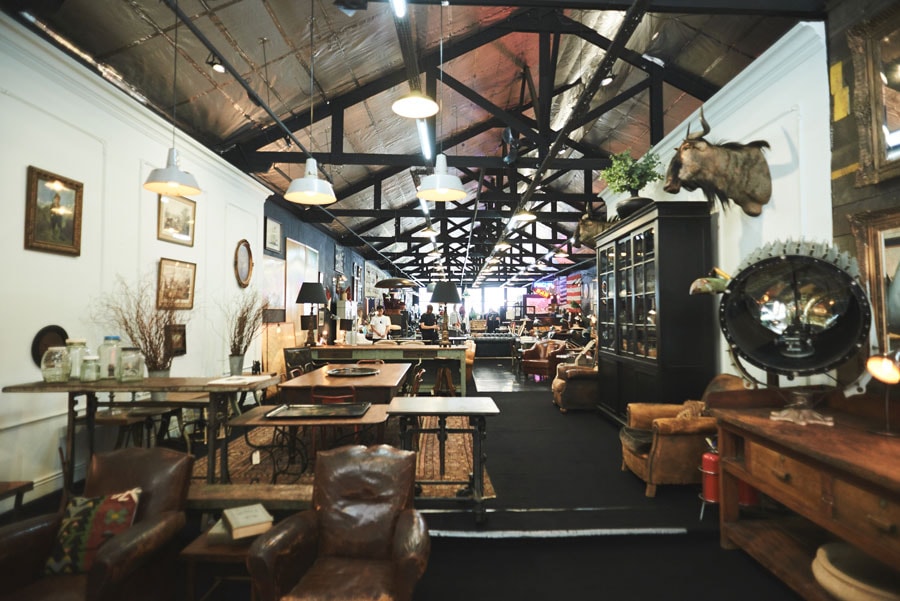 3 of 5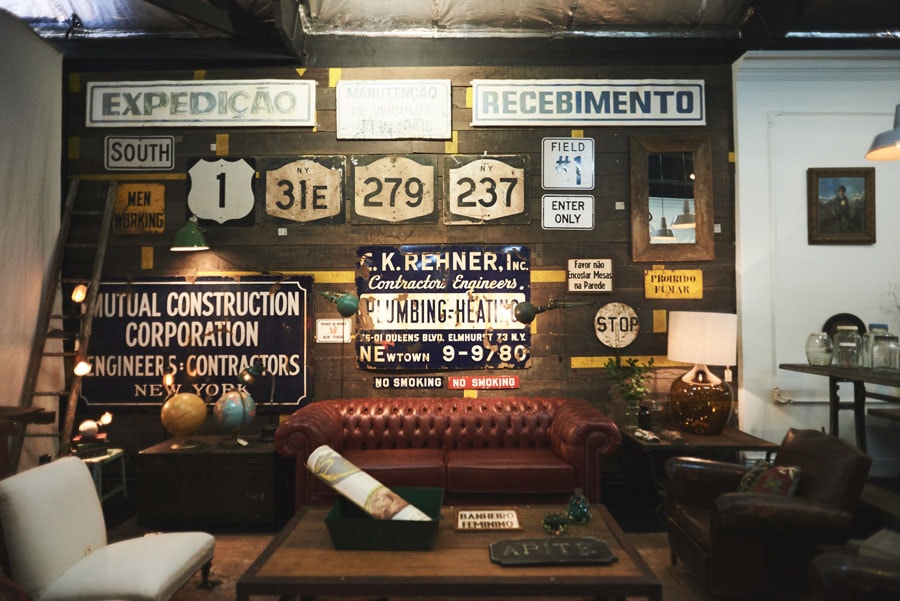 4 of 5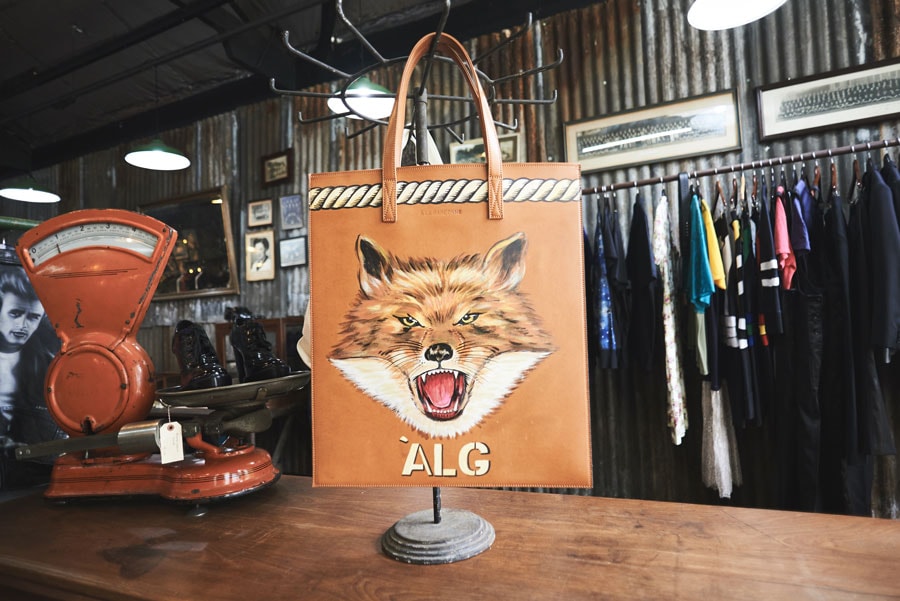 5 of 5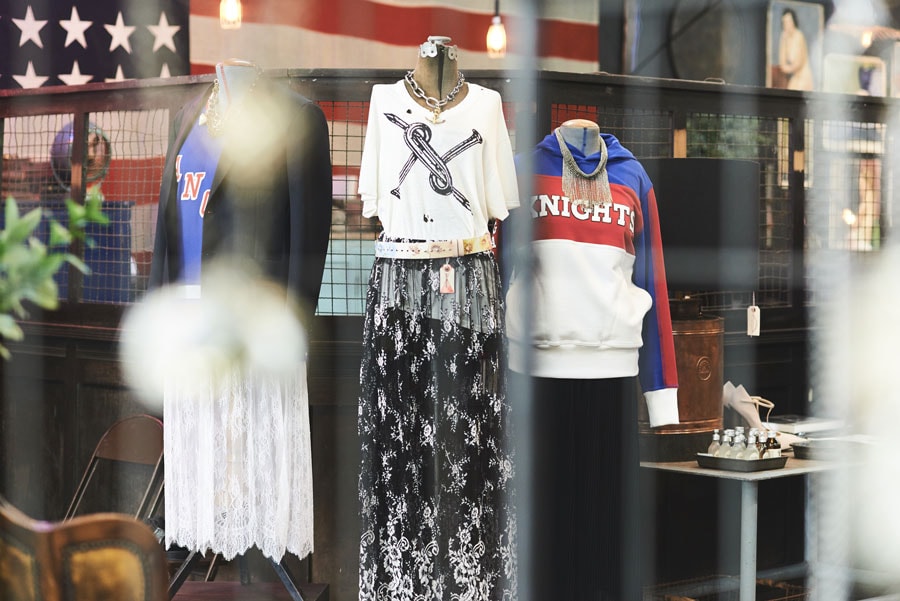 À La Garçonne is part vintage shop, part retail space for the clothing arm of the brand which is helmed by designer Alexandre Herchcovitch. This is the pinnacle of vintage shopping in São Paulo — all the wares, although vintage, are high-end. They're sourced from all over the world and are frequently rented for lavish fashion editorial shoots. They can also be purchased of course, and if that's not enough, you might want to peruse the À La Garçonne men's and women's clothing collection.
Address: R. Francisco Leitão, 134 – Pinheiros, São Paulo – SP, 05414-020, Brazil
Retro63
1 of 2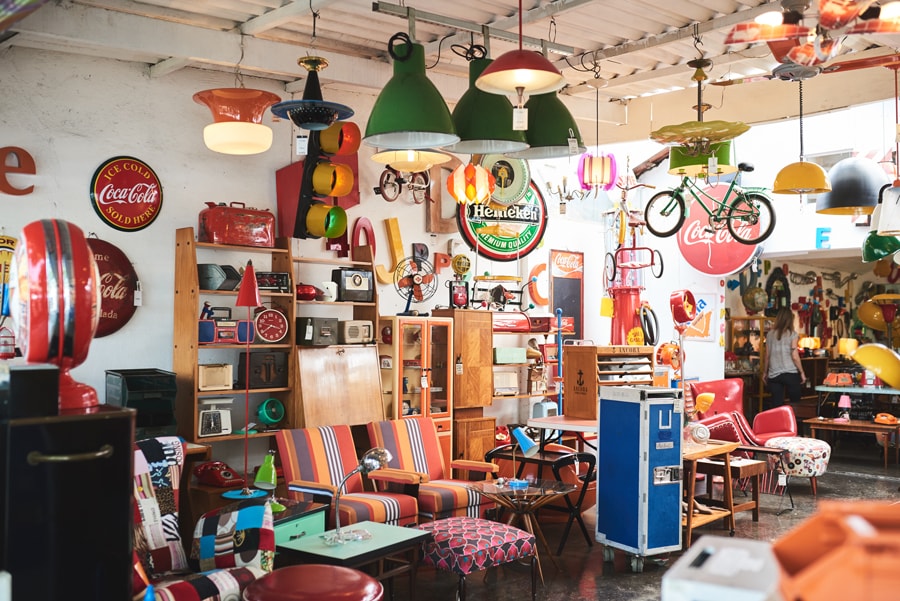 2 of 2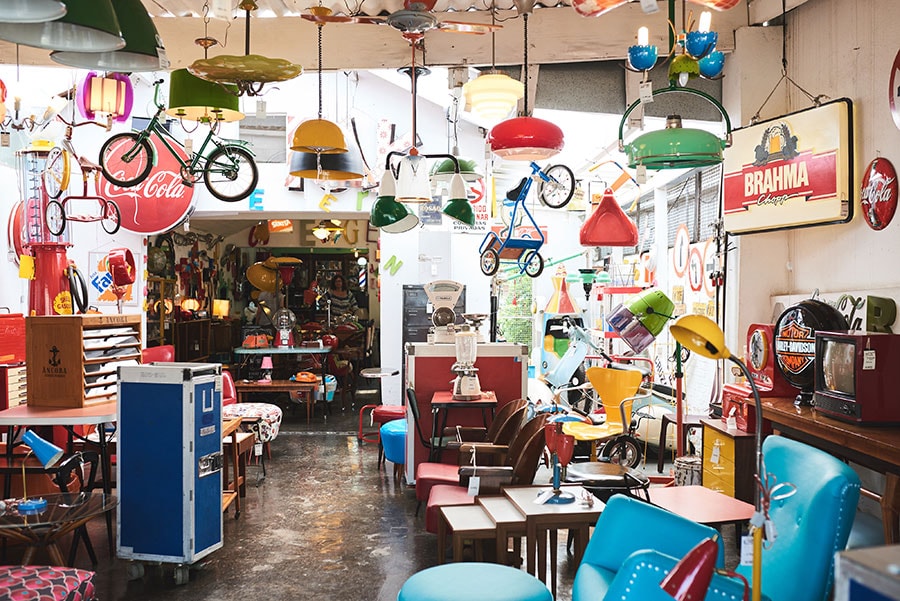 Coming here is like taking a time machine to all things retro. Retro63 has everything from old Coca-Cola signs, electric fans, to wall art, and even gas pumps. Nostalgia is on full blast and you'll definitely be impressed with the age of the products and their colors. Stop here for that conversation piece you've always wanted for your home.
Address: Rua Harmonia, 63 – Vila Madalena, São Paulo – SP, 04535-000, Brazil
Where to Get Active:
Praça Roosevelt
1 of 5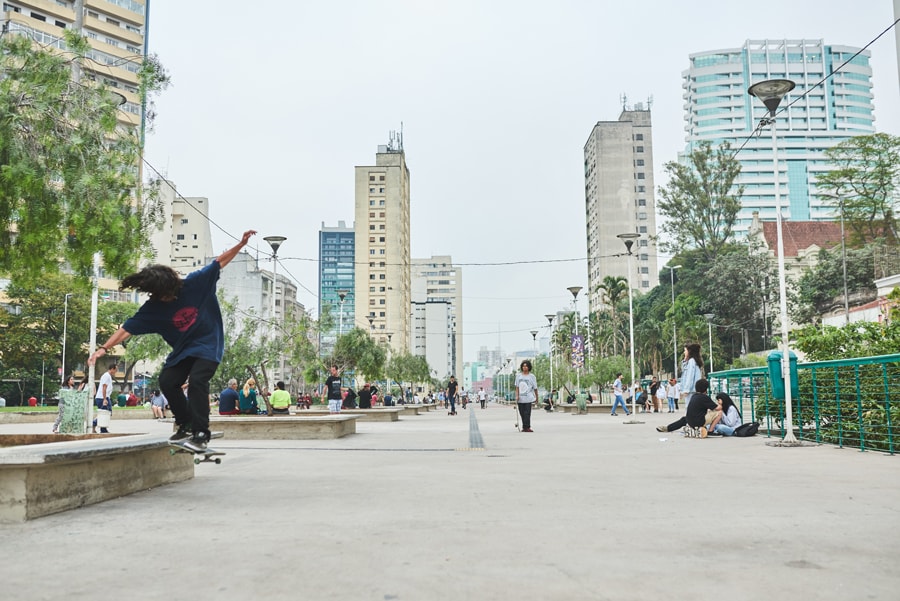 2 of 5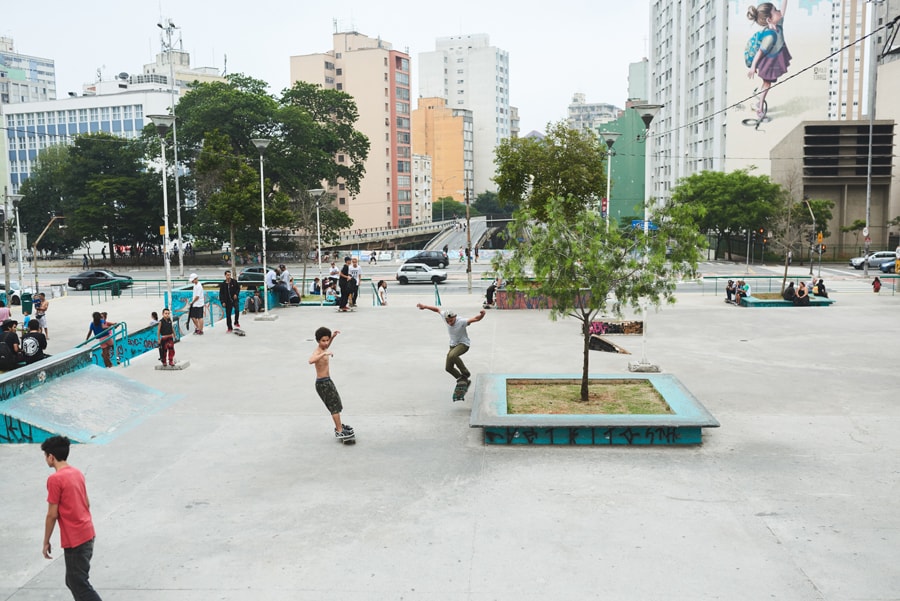 3 of 5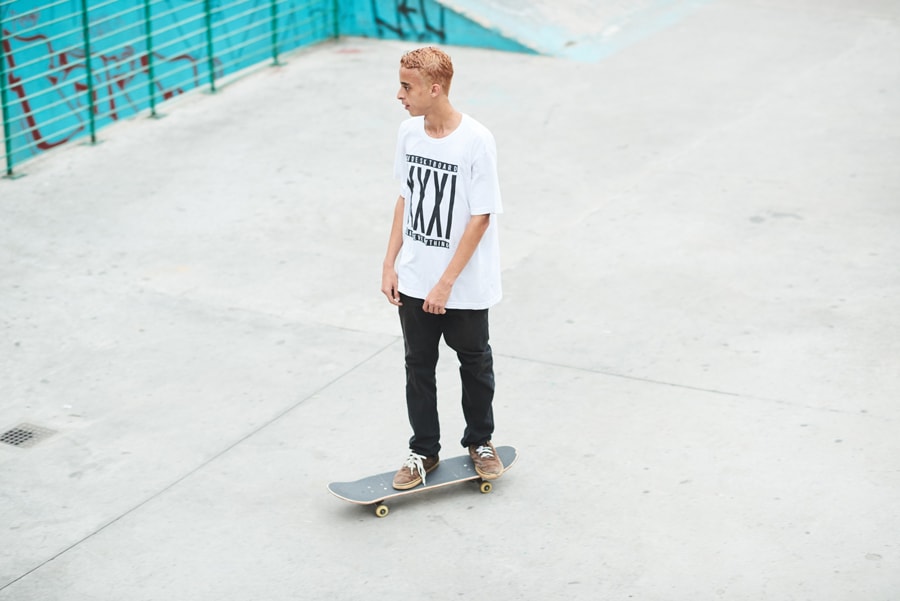 4 of 5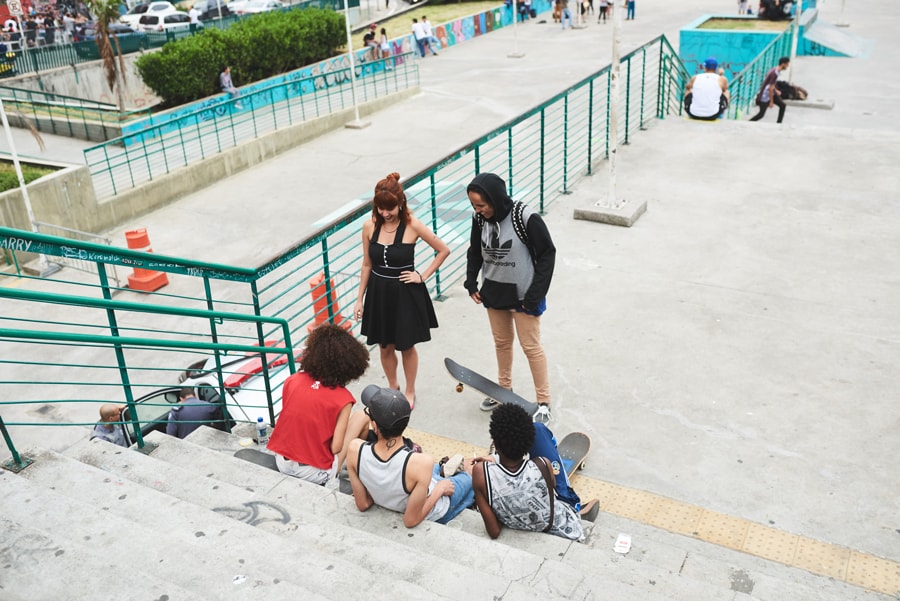 5 of 5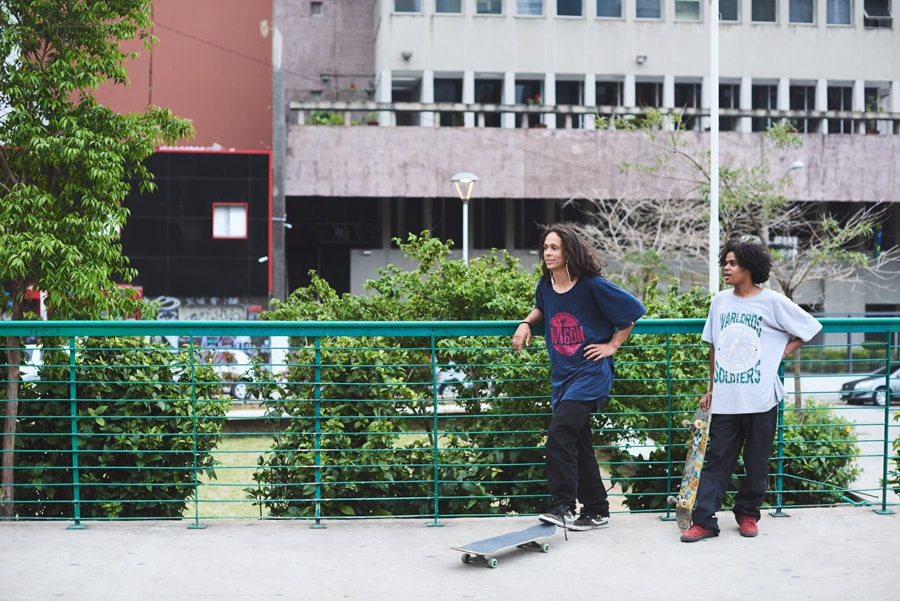 Brought your skateboard for a much-needed session? Roosevelt Park is where most of the city's skaters come to enjoy a day of riding. There are different sections of the park dedicated to various skill levels. This also where a lot of the city's teenagers go so it's a certified cool spot to just hang out and see kids pull off tricks they've been practicing on.
Address: Praça Franklin Roosevelt São Paulo – SP 01303-040, Brazil
adidas Runbase
1 of 5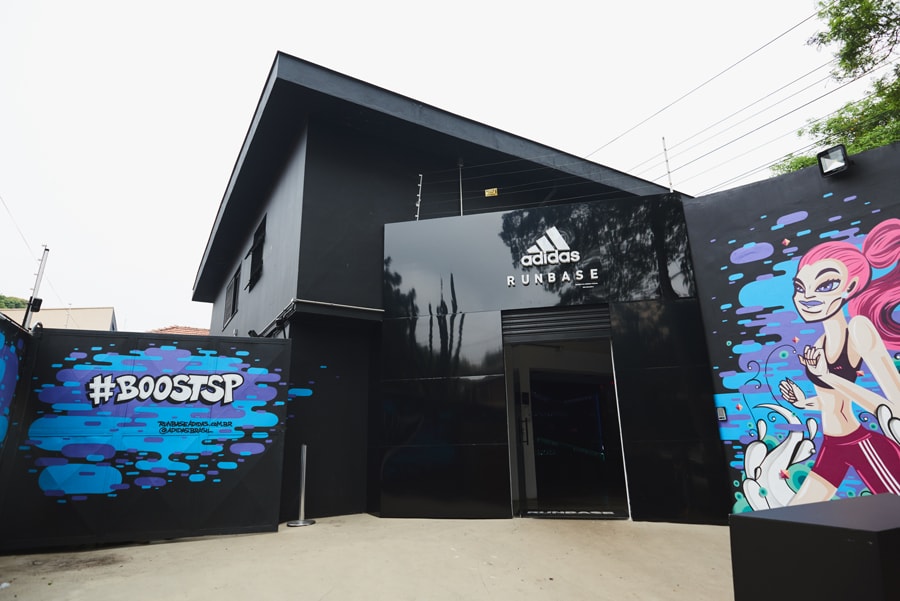 2 of 5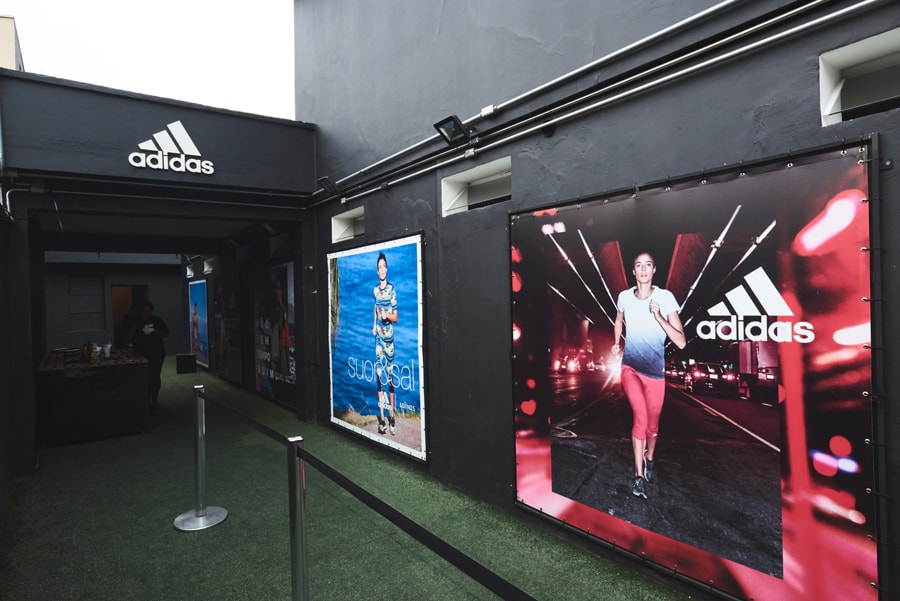 3 of 5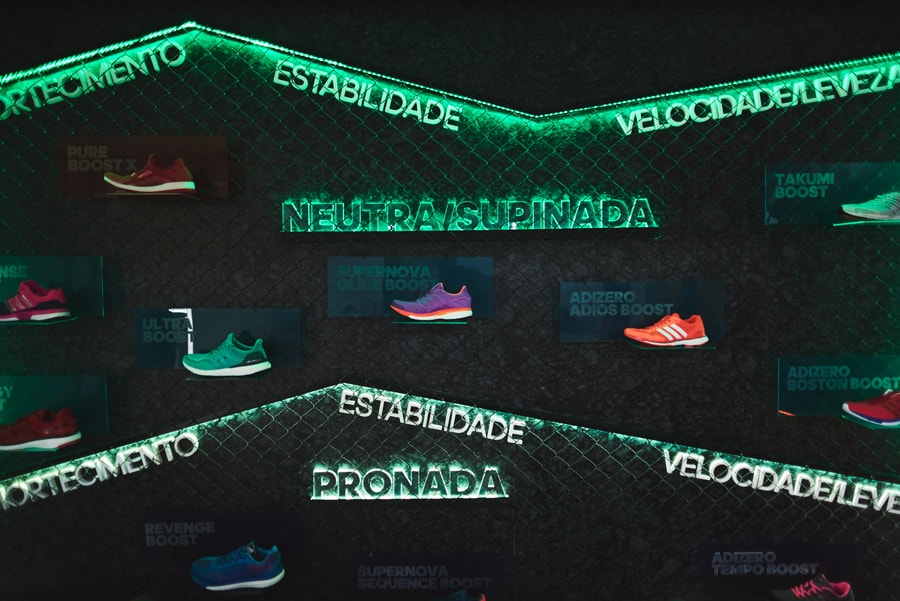 4 of 5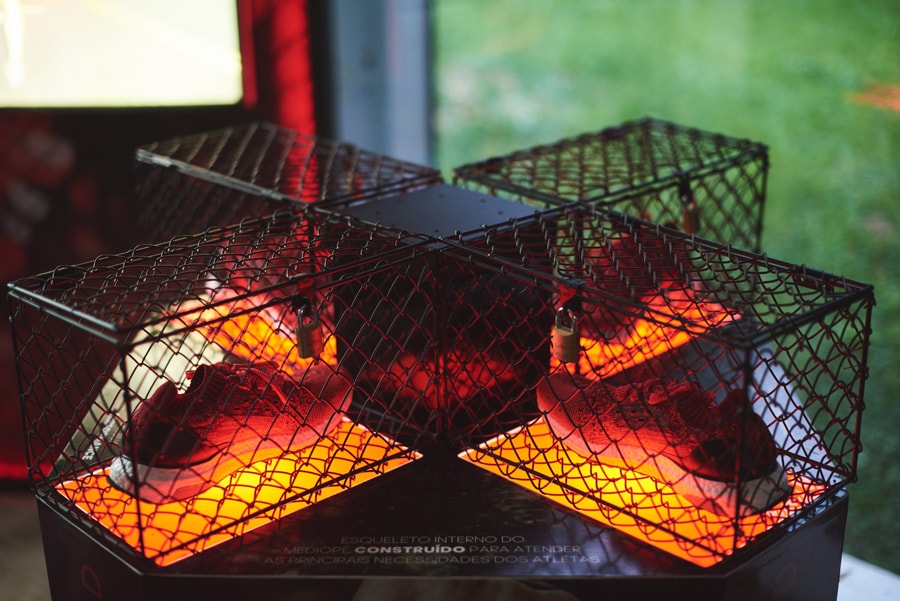 5 of 5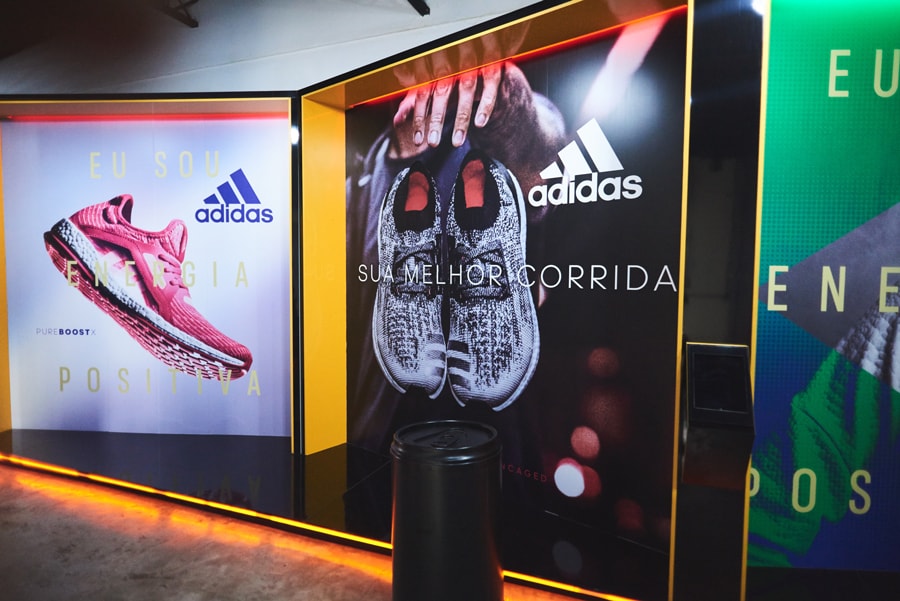 The community of running spans globally and adidas made sure that for enthusiasts visiting São Paulo, they can try on the brand's latest running shoes and give them a spin on the park next to adidas Runbase. All runners are welcome here and the facility has locker rooms so you can quickly change in and out of your gear. Most importantly, the location is a lot like a club house of sorts so expect a lot of events like parties, community outreach events, speaking engagements and more.
Address: R. Eng. Teixeira Soares, 715 – Butantã São Paulo, SP 05505030, Brazil
adidas Chutelaria
1 of 5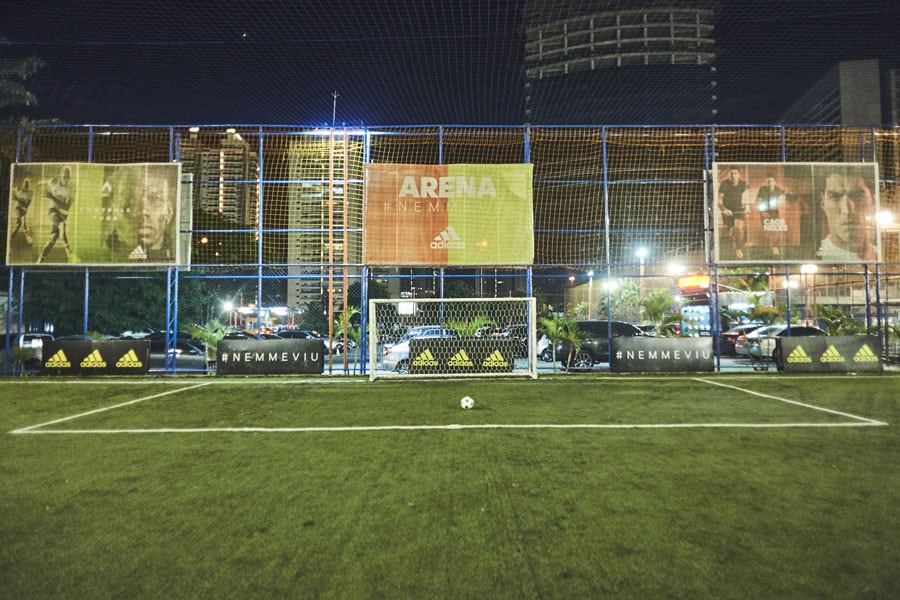 2 of 5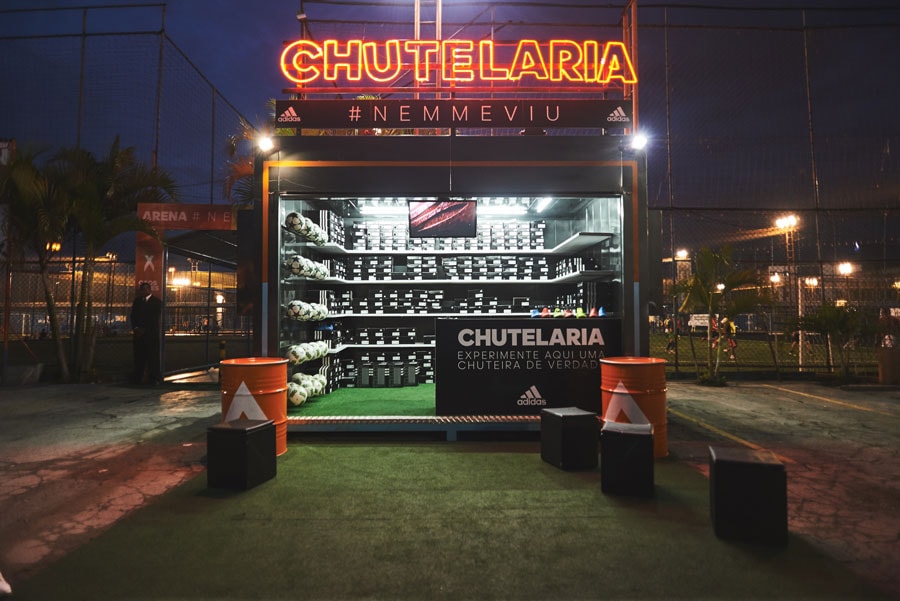 3 of 5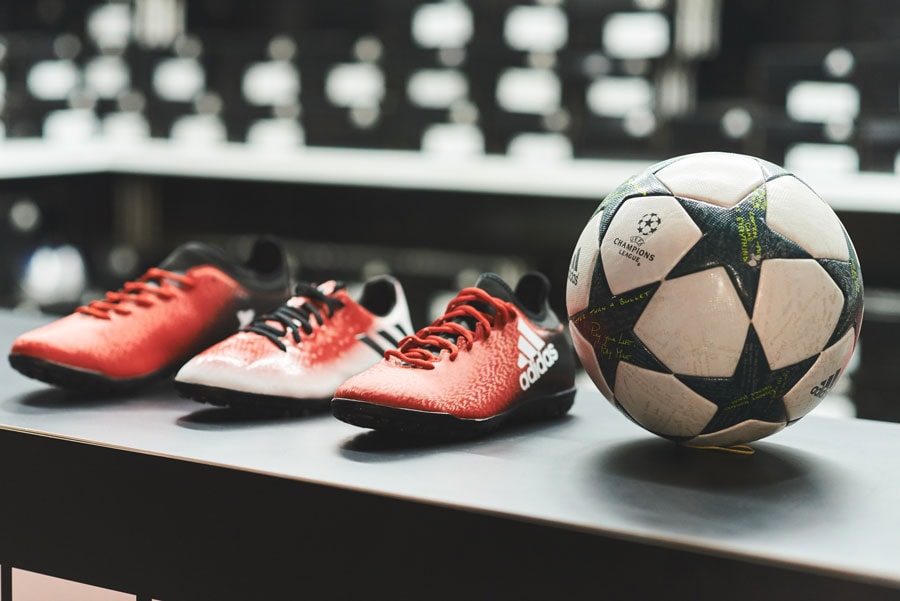 4 of 5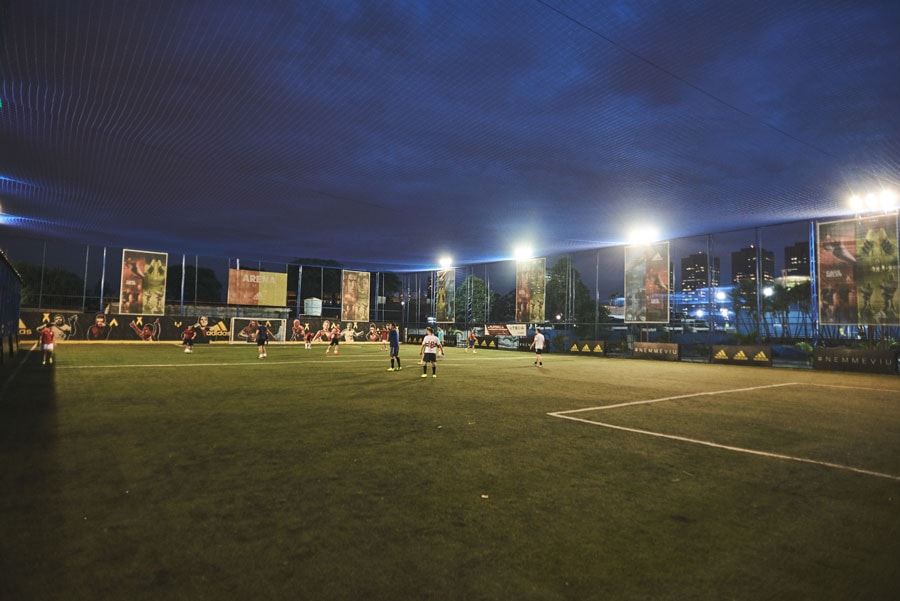 5 of 5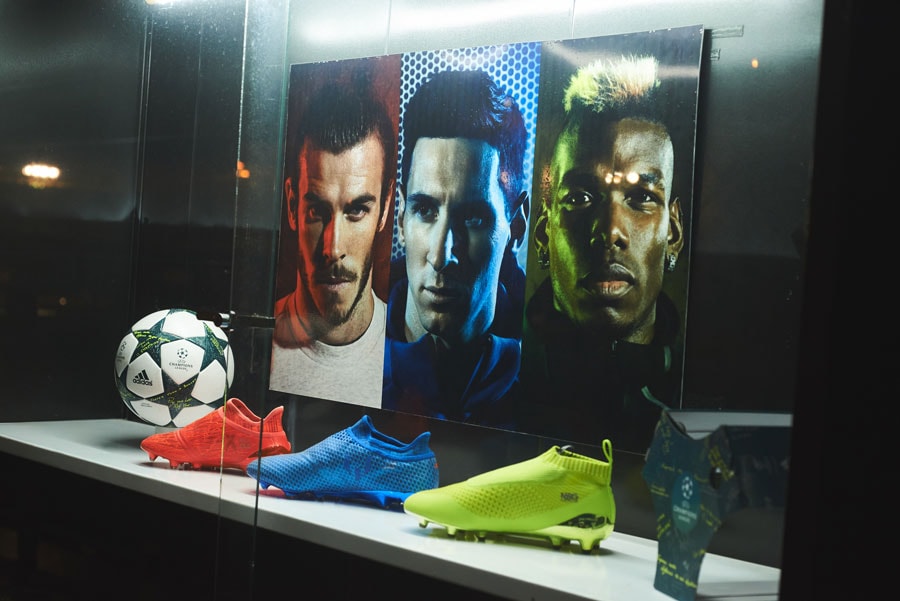 Futbol is life in Brazil and casual players love to compete when given the chance. At Playball, friends can reserve fields for an allotted time to get some matches in. It's a perfect place to spend nights after work or mornings on weekends just playing the sport. Additionally, there's an adidas space there when you can play in the latest soccer cleats free of charge. You can even borrow a ball from this Three Stripes hub if you forgot to bring one.