Robert Geller Partners With Grailed to Release 10th Anniversary Hoodies
Previously only available to staff, friends and family of the brand.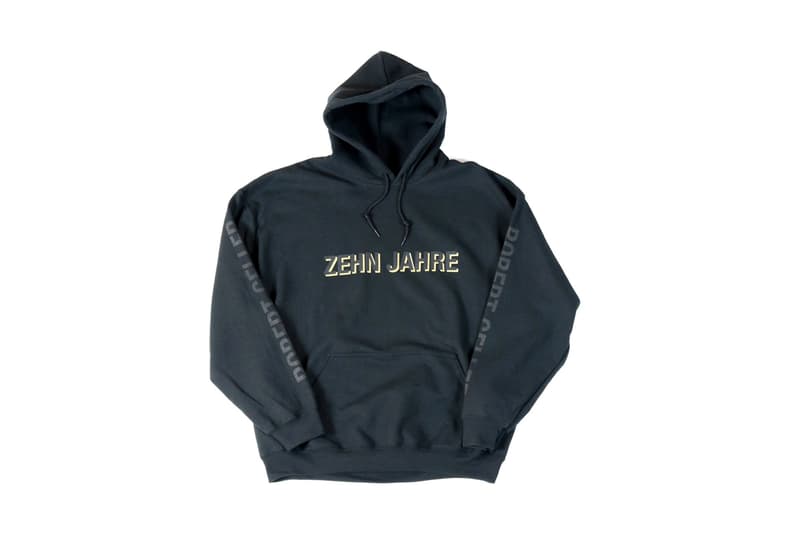 1 of 4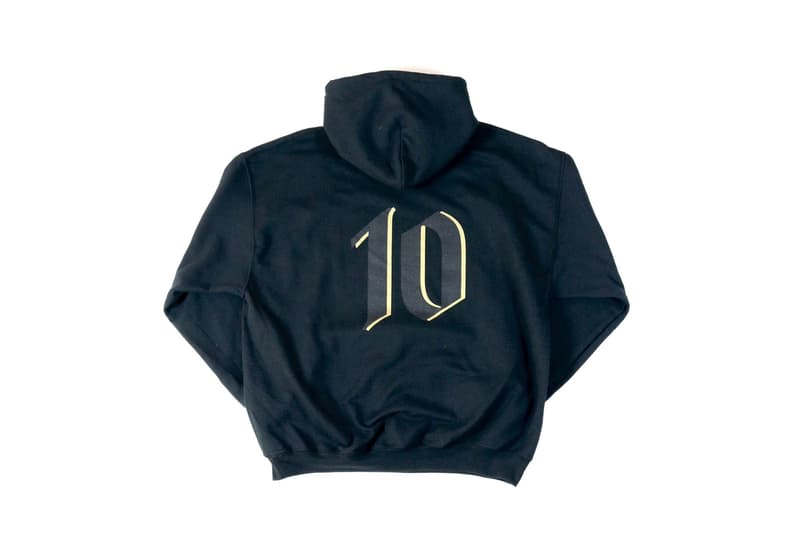 2 of 4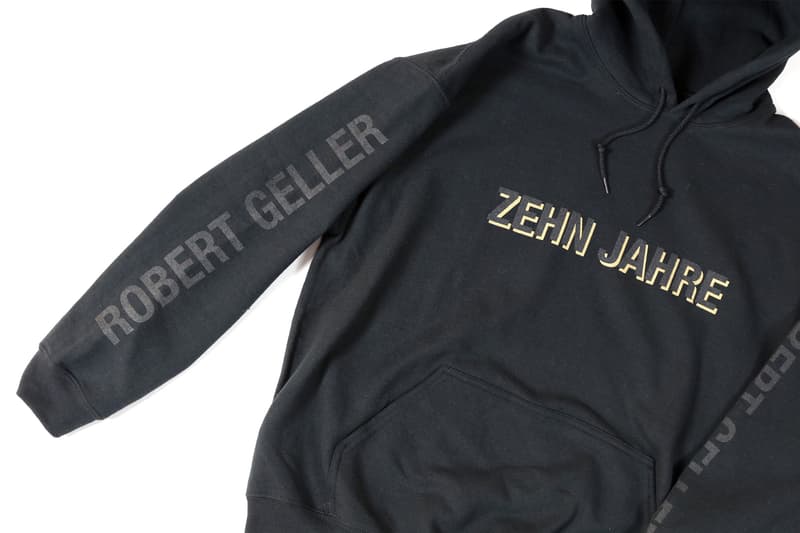 3 of 4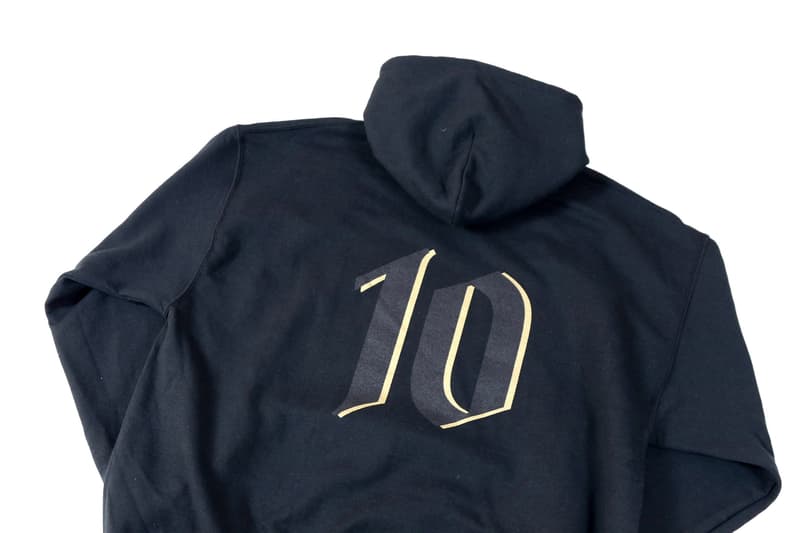 4 of 4
Robert Geller's namesake brand recently marked its tenth year and the German-born designer has partnered up with Grailed to release a limited run of hoodies commemorating the milestone anniversary. The collaboration was born out of Geller being "both a Grailed favorite and arguably the greatest New York-based designer working today" and the admiration seems to be mutual: Geller gave the digital menswear marketplace a size-run of twenty hoodies, previously only available to the label's staff, friends and family. The hoodies bear Geller's name on the sleeves, the phrase "Zehn Jahre" ("Ten Years" in German) on the front, and a stylized 10 on the back.
There are still some sizes available on Grailed. Snap one up before they vanish forever.
Read on below for some choice quotes from Grailed's sitdown with the designer.
 The hoodies that you're releasing through Grailed celebrate 10 years of your eponymous fashion line that just culminated with your F/W 17 show. What kind of emotions are you feeling looking back on the past 10 years?

I am really proud to reach the 10 year mark. This is a wonderful, crazy, stressful and very inspiring business. There are so many ups and downs and near collapses to great victories that it really feels like a rollercoaster some times. It is not easy to last in this business where the new and the hype usually wins.

Can you talk a little bit about the inspiration behind your F/W 17 collection, entitled "Love and War"?

I began designing this collection in July 2016. I had just come back to New York after some time with my family in Germany. We had several terrorist attacks in Europe during the days that I was there. Donald Trump had just been named the Republicans presidential candidate with his divisive and hate-mongering campaign. I thought that it was a time to decide, for all of us, are we headed towards love or war. I wanted to create a collection that embodies all of the emotions: aggression, protection, strength, romance and vulnerability. Also hope. I think that I am most hopeful when I believe that the ones who want to move forward with open, inclusive spirits can come together and be a force of good in these difficult times.

You took your F/W 17 show bow wearing a T-shirt with the word Immigrant painted across the front that caused quite a stir. Can you tell us a little bit about that particular tee and how you feel about the current political climate in the United States as someone who came to this country and now calls it home?

I was completely shocked by the results of the election. I was not a huge Hillary supporter. I cannot vote. I was scared to death of a Trump victory. To see that somebody that ran such a negative, hateful campaign could become the President of the United States left me, and many of my friends, completely speechless. The idea for the Immigrant T-shirt came to me the night before the show. I thought it was a small way for me to show solidarity with all immigrants here in the United States that will surely be facing some tough times in the coming years. My wife painted "IMMIGRANT" onto one of my favorite T-Shirts the morning of the show and I decided to put it on right before taking my bow.

The United States has been my home for over 20 years, New York in particular. I have a great love for this country, but I also see the problems. I have always felt that one of the biggest disadvantages of the United States is its vastness. People are afraid of what they don't know. I see it in Germany in the smaller towns. They are not going to eat foreign foods and they believe that all foreigners are trouble. There are just way more small towns in the United States then there are almost in almost any other country. What I mean is that if you grow up in a small town surrounded by people that look like you, eat the same food as you and pray to the same god as you, and then you hear that the Muslims attacked America on 9/11, it is easy to convince them that Muslims should not be allowed into the country. I can't blame these people. I can blame a guy that uses this type of ignorance to stir up xenophobia to win the office of the President of the United States. I feel like all morality has been left behind and it scares me that hardly anyone with power is showing any outrage. This topic is obviously much more complex, but I think the aim should be to resist the hate, stay positive and do what you can to help.