This Is the Inspiration Behind Supreme's 2017 Spring/Summer Barack Obama-Printed Pieces
The eye-catching graphic has cultural ties.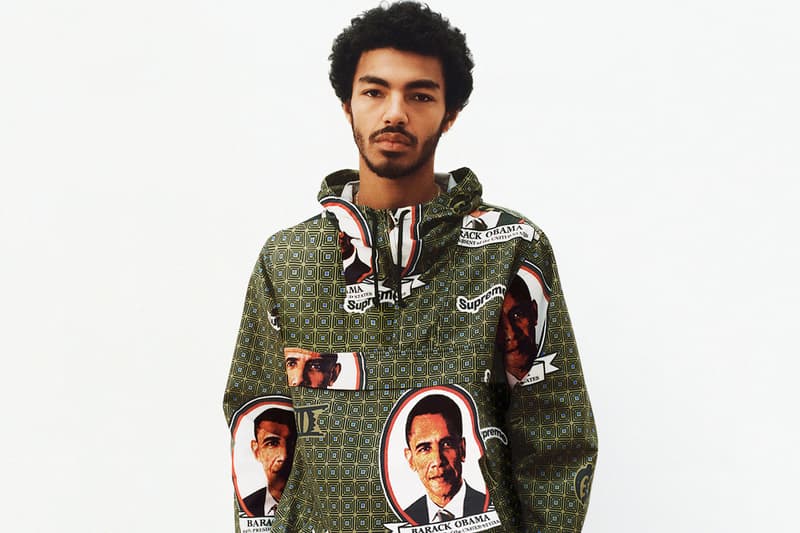 1 of 3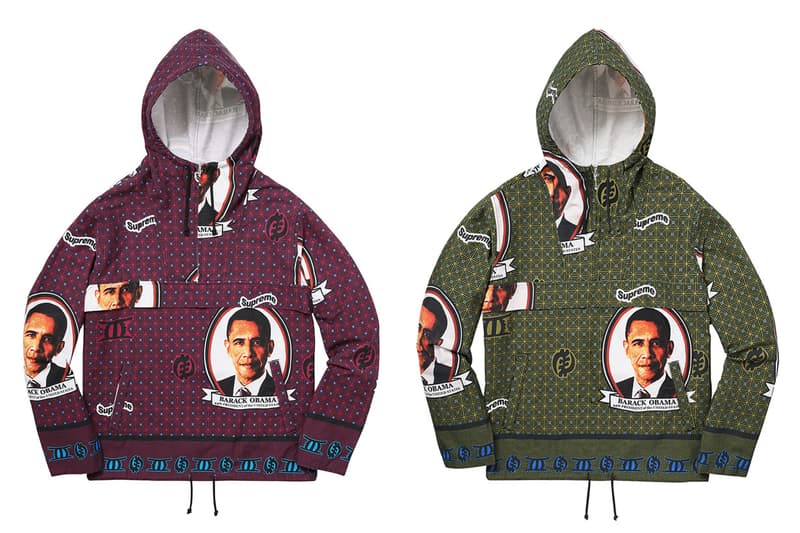 2 of 3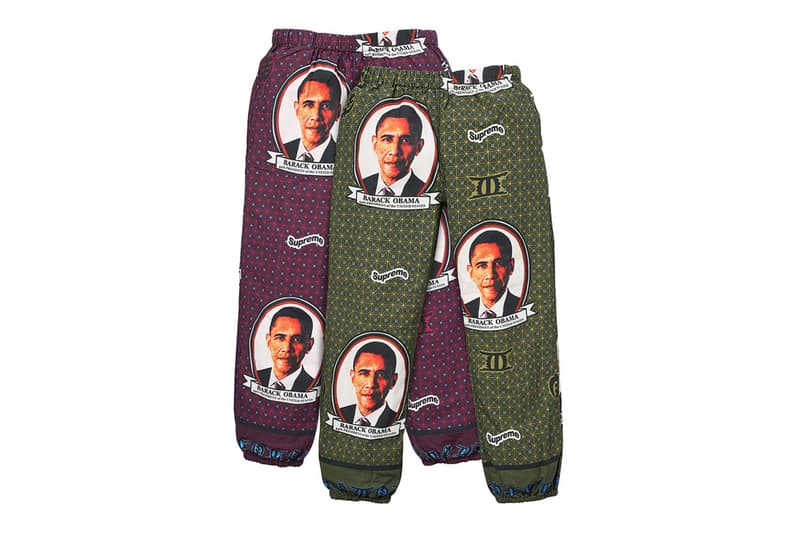 3 of 3
When perusing through Supreme's recently-released 2017 spring/summer lookbook, some of the garments that stand out right away are the ones heavily printed with Barack Obama's face. There's actually more to the story behind the artwork and you'll have to go back to 2009 when the former POTUS first visited Ghana in Africa.
Instagram user supreme_copies is renowned for educating Supreme lovers on all things Supreme, especially when it comes to where the brand references its designs. According to the account:
To commemorate the visit, locals produced many 'Kangas,' a traditionally large piece of textile, riddled with vibrant patterns and political graphics, made to be worn (exemplified bottom right.) What has since been replaced with 'Supreme,' once said 'Akwaaba,' – meaning 'Welcome.' At the time, dresses and button-downs alike were made of the print, making their way into the US and specifically Harlem (exemplified bottom left). Actress Victoria Rowells memorably wore a dress of the textile the same year to the Emmy Awards. Interesting to see Supreme with a more recent reference, as well as take their own hand at the pattern with one of their more recently popular articles, the Anorak.
As all 'preme fans know, the brand always switches things up when it comes to design inspirations. The Kanga alone traditionally comes in different sizes, fabrics and artworks, so you can definitely see them in various styles depending on the region or country. Below are other examples of African Kangas inspired by Obama:
1 of 5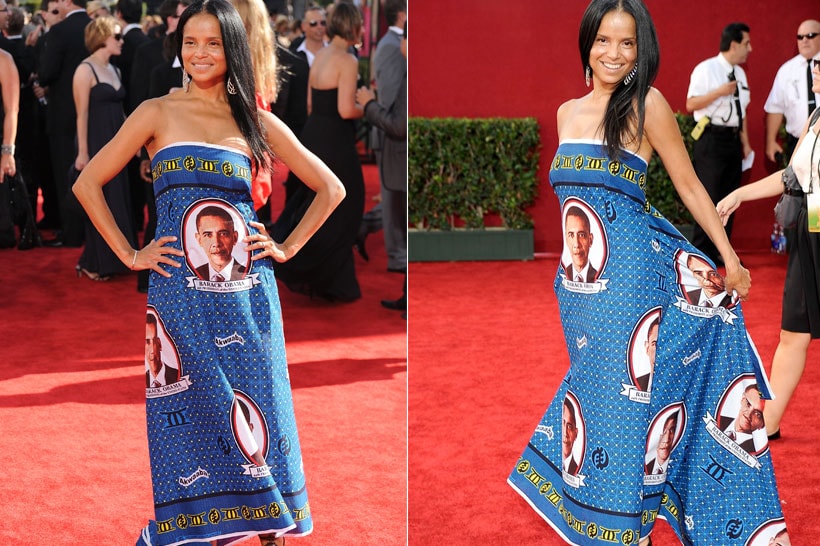 2 of 5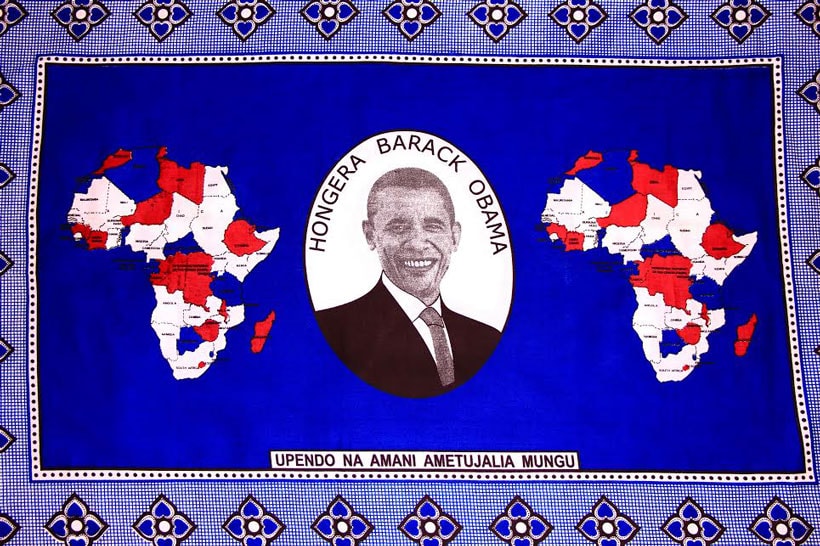 3 of 5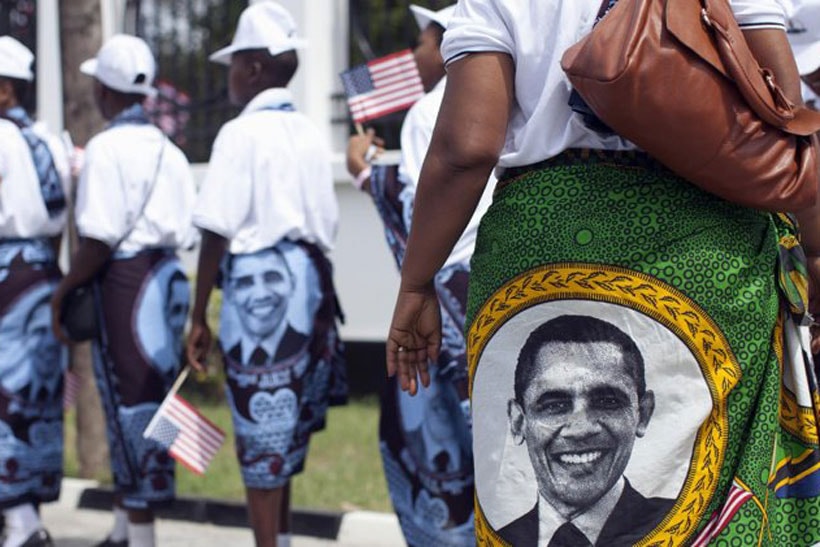 4 of 5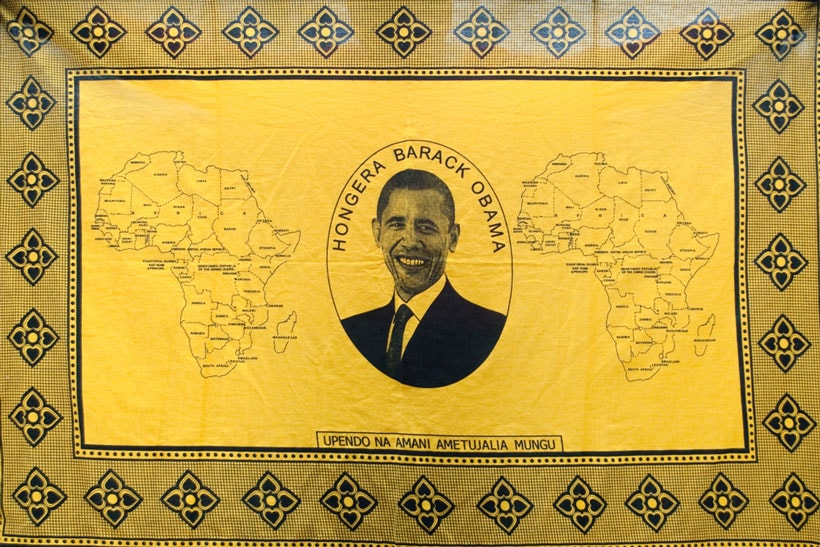 5 of 5