A$AP Bari Presents Harlem to the World via VLONE x Nike Pop-Up
"Harlem means style."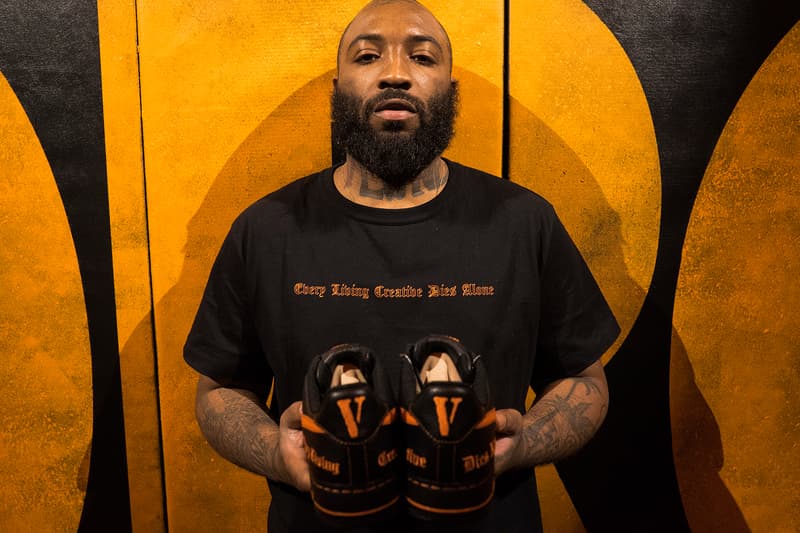 1 of 7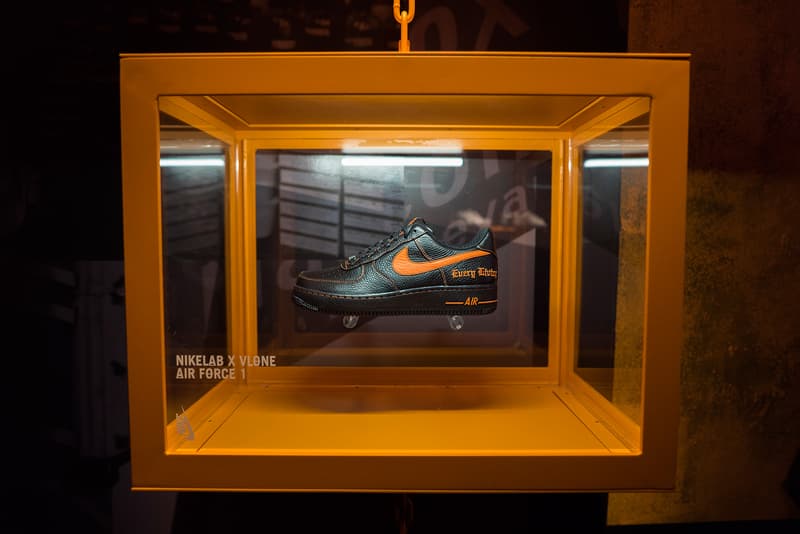 2 of 7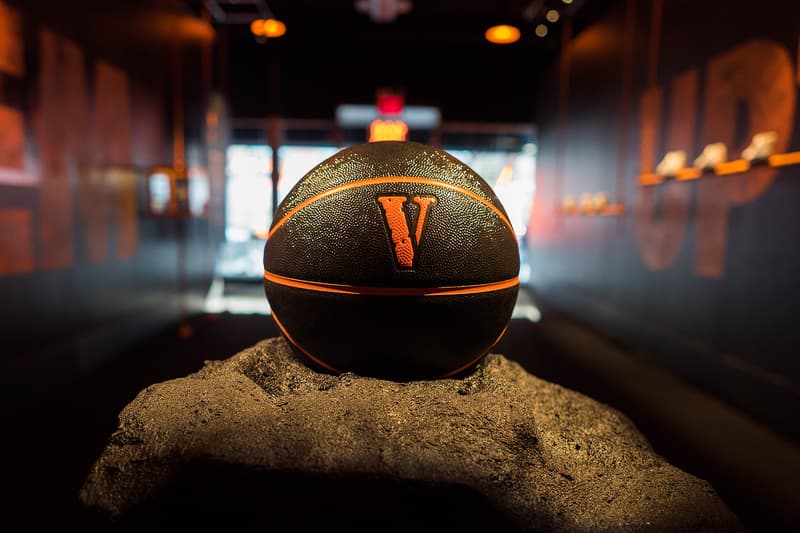 3 of 7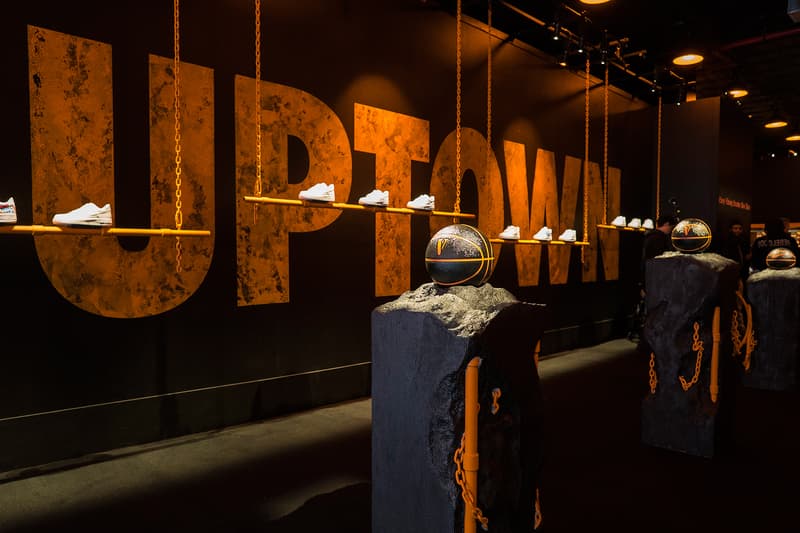 4 of 7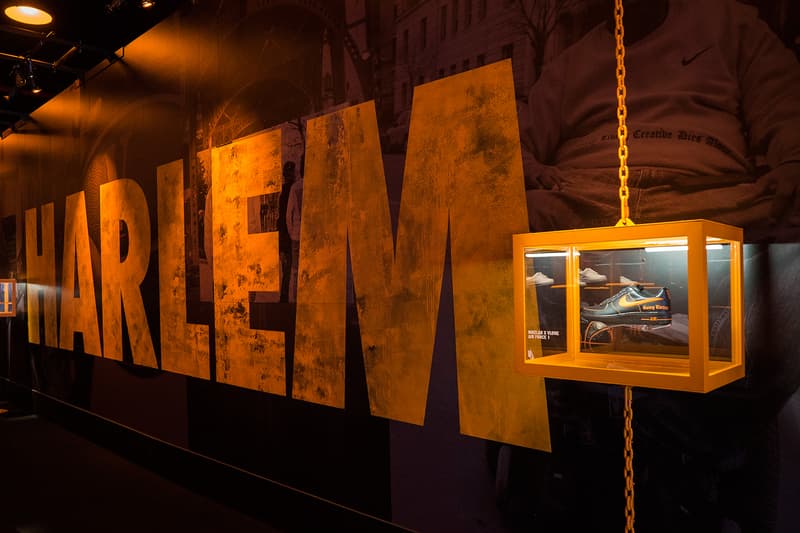 5 of 7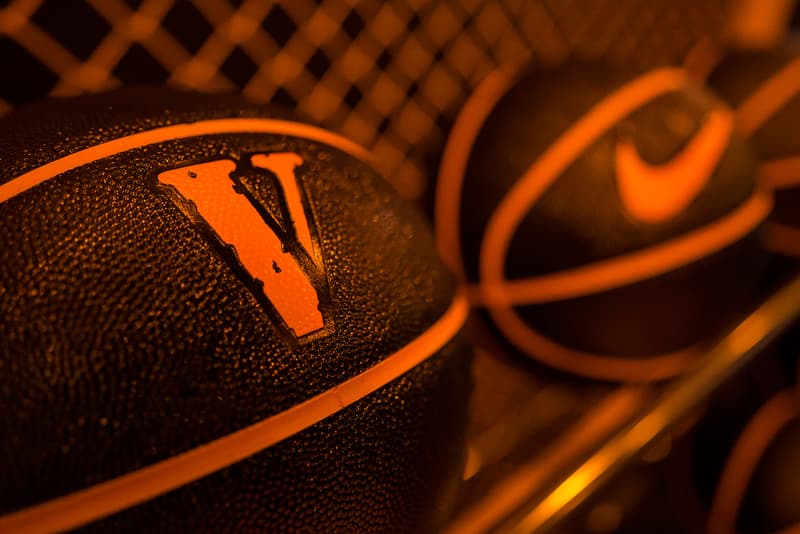 6 of 7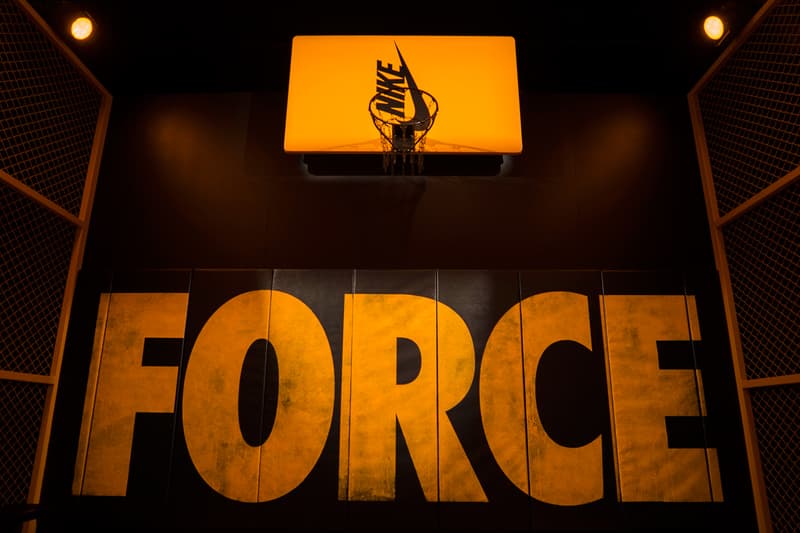 7 of 7
Known by many to fall under the moniker of Harlem World, the nickname of an area filled with endless culture, inspiration and influence is a perfect fit due to it effortlessly being its own entity in comparison to notable boroughs within New York City. Aiming to continue a legacy carried on by names such as Pee Wee Kirkland, Ma$e, Cam'ron and an endless list of others, Harlem's own A$AP Bari has managed to provide a creative vision for those who can relate to Harlem culture and its lifestyle via VLONE. Over time, VLONE's popularity has skyrocketed thanks to a selection of limited releases of apparel and accessories in addition to spontaneous pop-ups, art exhibitions and spontaneous teasers. Now add to that the very limited release of the collaborative VLONE x Nike Air Force 1 Low. The silhouette was finally made avaible to the public via a special VLONE Pop-Up shop in Harlem, fittingly right next to Amy Ruth's, as part of New York's Fashion Week.
As you step foot into the VLONE x Nike pop-up, you're engulfed into the essence of Harlem during New York City's summer scene, despite remnants of a previous snowstorm gracing the edge of sidewalks and street corners. Collaborative VLONE x Nike Basketballs grace concrete-like displays while photos of notable Harlem locations, the A$AP Mob and much more grace the walls complemented by orange detailing. You'll find the aforementioned summer aesthetic via the pop-up's special basketball court which dons VLONE's traditional colorblocking of black and orange — complemented by an orange chain-link fence as its surrounding and topped off with a black chain-link net to give off an unexplainable New York City sound each time a shot is taken and made.
While visiting the VLONE x Nike pop-up, we chatted with A$AP Mob member and VLONE co-founder A$AP Bari on Harlem's impact to culture as a whole, favorite memories surrounding the Air Force 1 model, the future of VLONE and much more.
What does Harlem mean to you?
Harlem means style, hustle. It's plenty more other things, I'd be here for f**king days just explaining it all. It's just the jiggy ni**a it's the hustle ni**a you know. We all grew up underneath a culture that was passed on to us. If you from Harlem you know what I'm talking about.
How do you see Harlem culture embodied within the Air Force 1 silhouette?
Coming from Harlem, an Air Force 1 was our dress code. It was that summertime fresh shoe, fresh Easter outfit. It was like if you ain't got no dress shoes to go to church, you're wearing your fresh Air Force 1s. It's a Harlem dress code, it's a Harlem lifestyle.
From start to finish, realizing how hard you worked, what was your reaction to seeing the final product in the VLONE x Nike Air Force 1?
I haven't worked hard enough. Right now this is just giving back. Just giving something exciting to Harlem, something that the kids can be inspired by, something so simple as me walking down the block after this. At the end of the day I'm that regular kid from Harlem and I ain't never changed. I'm just fortunate enough to do collaborations with people like Nike, etc. — them giving me the opportunity, a kid from the hood, to share his dream by doing a collab with AF1.
"If someone would've told me [when I was younger that in my future I'd have a collaboration with Nike], I probably would've cried."
How would you have responded if someone had told you in your youth that you'd eventually work with Nike? Would you have believed them?
Nah, back in the days we just started with gluing Louis Vuitton on our sneakers and rocking bandannas like its Cam'ron season you know. That's where my whole inspiration with the Air Force 1 started. That was my first Air Force 1, just gluing and pasting s**t on my sneakers. If somebody would've told me that when I was younger I probably would've cried.
What are some of your favorite memories regarding the Air Force 1?
My first and only camp-out for an Air Force 1 were for the "Questloves," the only ones. I was like 'Oh s**t I can't get these anywhere, I gotta stand on line now.' I was working in summer youth. My first job I was working at the time was a tennis coach and I used to get paid $1,000 USD a week and I told myself, 'I'm spending my money on these.'
How did the decision come about to hold the pop-up in Harlem, more specifically right next to Amy Ruths?
Back in the days this used to be a Nike store. It was like a pop-up Nike store just for Harlem. We had different crews when we was younger. I was down with team NERD with Teyana Taylor. It was a lot of crews and each group in Harlem came here to do a collaboration with Nike and I remember that when I was younger and it also stuck with me and I told myself 'let me bring it back here.' I could've did this shit up the block or anywhere else, but Nike did this up in here before so I'm gonna bring that essence back so people could react like 'Oh shit, I remember back in the days when we came here for a Nike party!'
1 of 4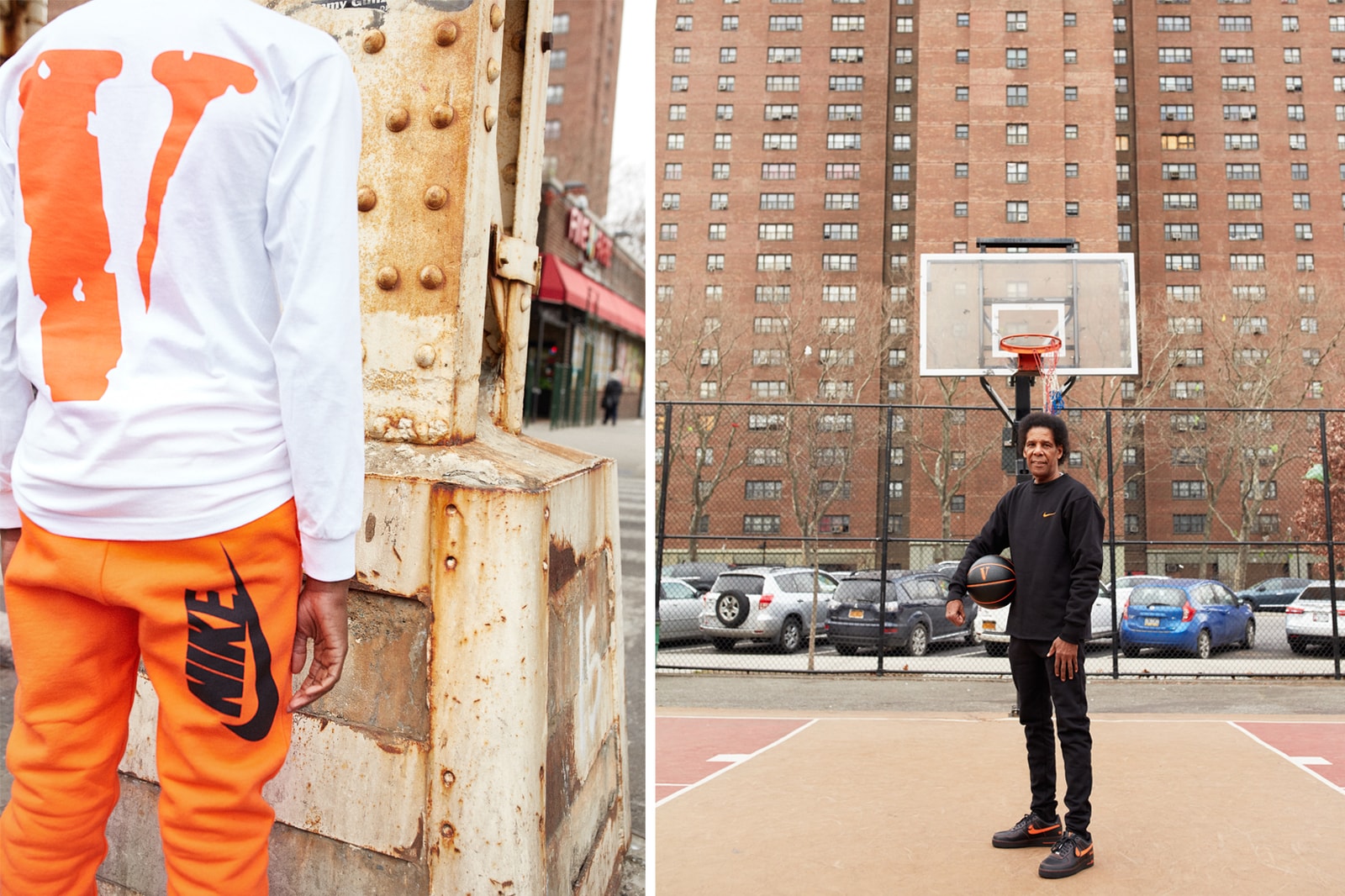 2 of 4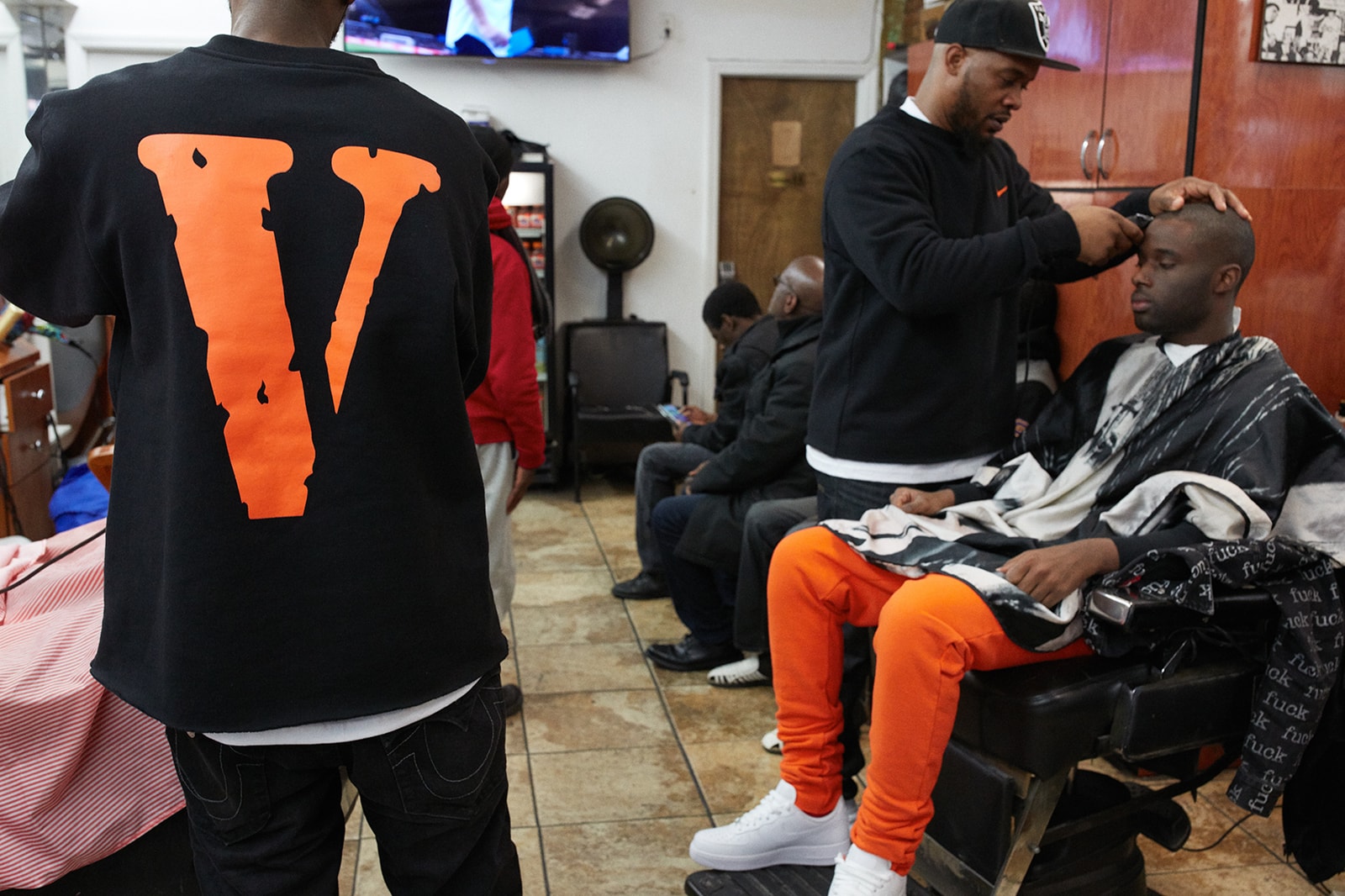 3 of 4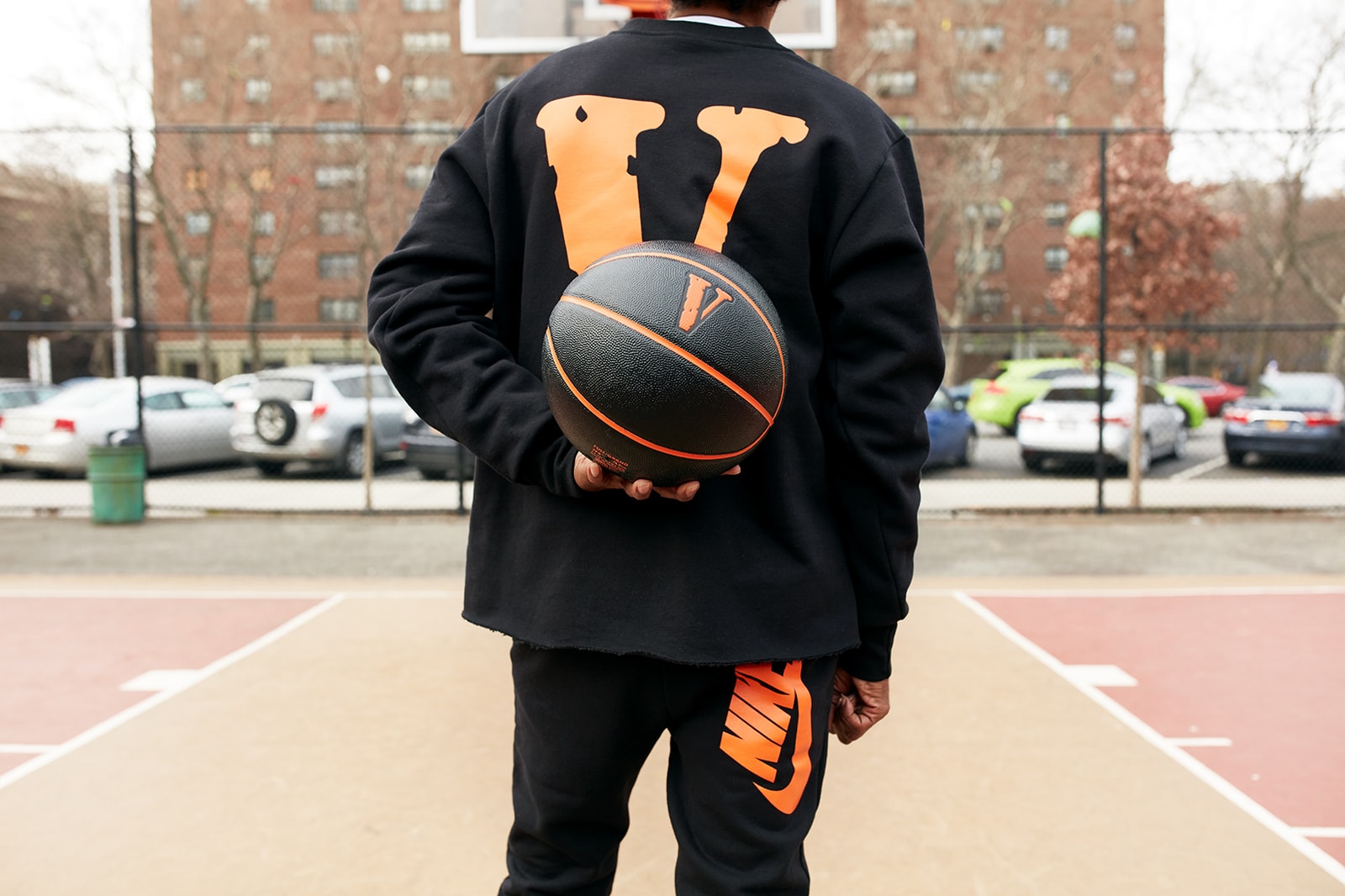 4 of 4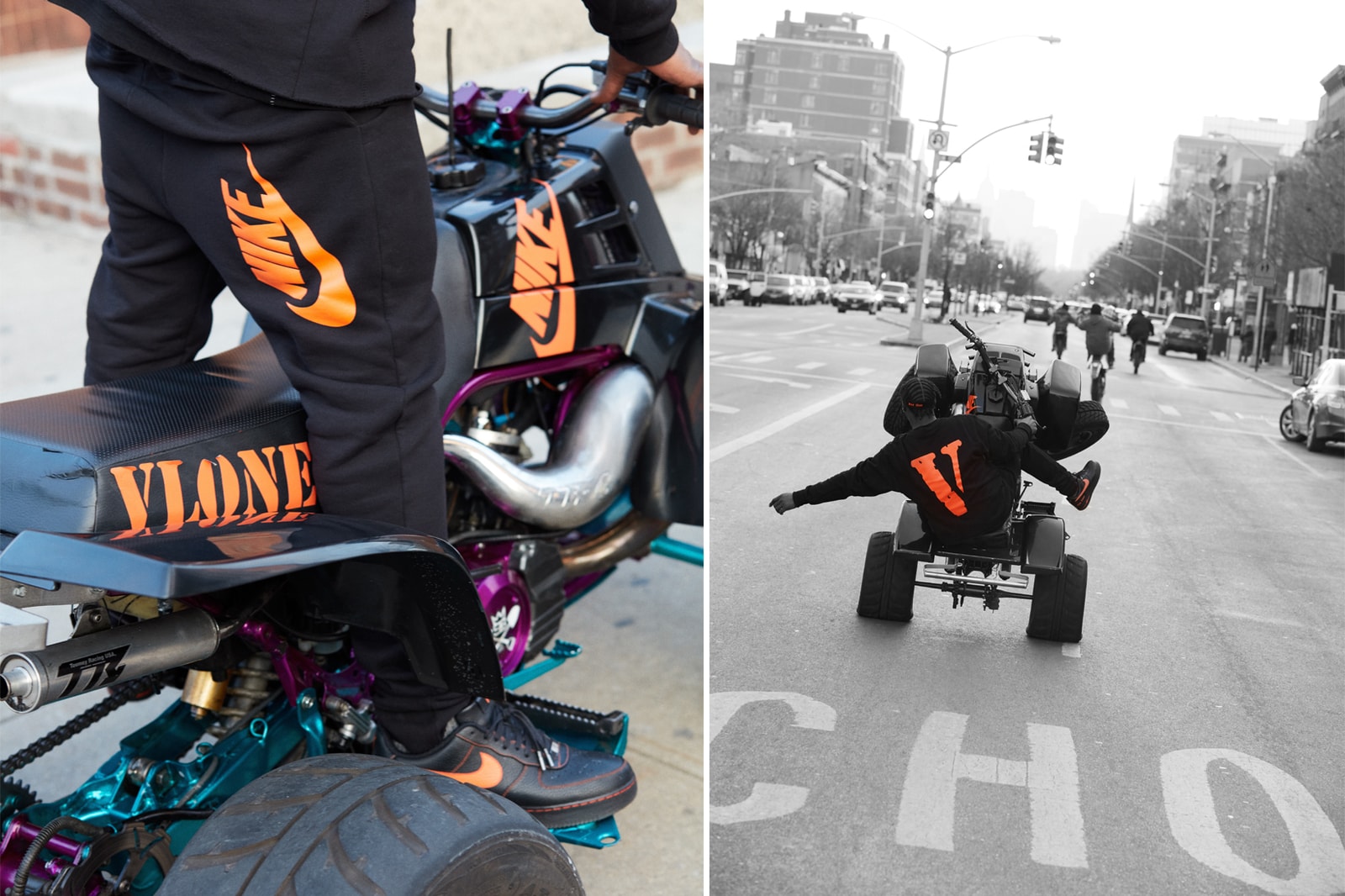 For someone who has never heard of VLONE, how would you describe it to them?
Lifestyle. It isn't something that you could describe, it's something that you feel. The kids would've never been f**kin' with me if they ain't feel it.

What are your future plans for VLONE?
To take over.