Mr. Holmes Bakehouse Creates a Sushi Croissant
The "California croissant" is here.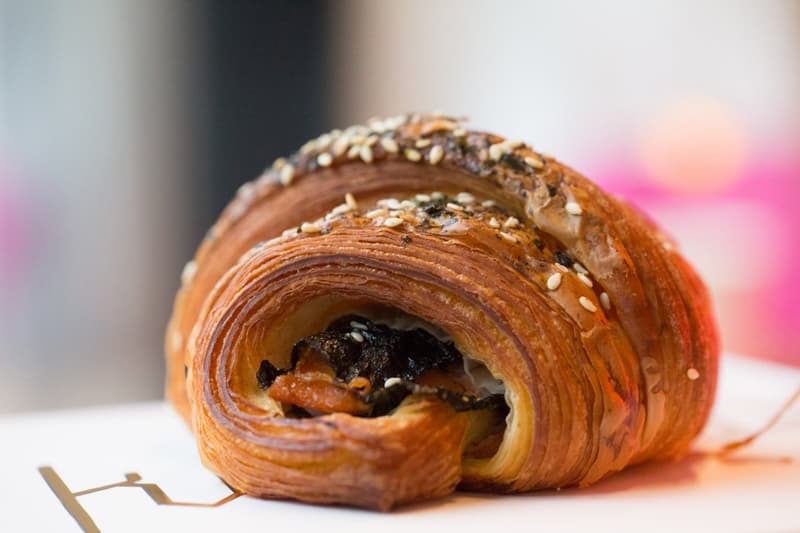 1 of 3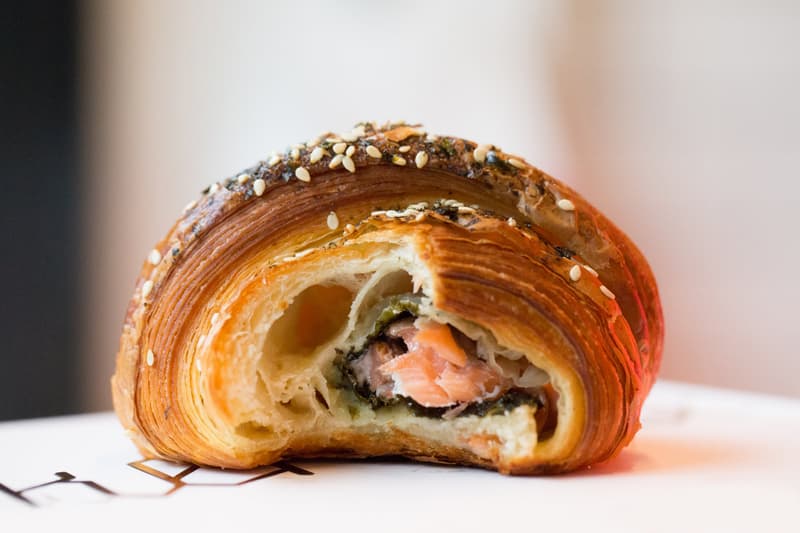 2 of 3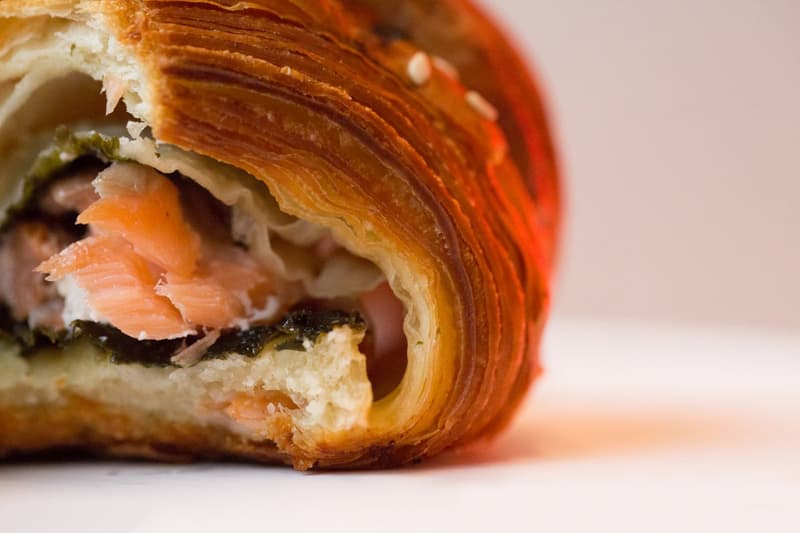 3 of 3
Kit Kat sushi is now a thing of the past. But sushi-inspired food mashups have been taken to another level. In San Francisco, the culinary minds at Mr. Holmes Bakehouse have created a sushi croissant. Comprised of smoked salmon, seaweed, ginger and wasabi, the flaky and savory creation is called the "California croissant," an ode to its sister the California roll.
The construction of the pastry starts after cutting out triangle slabs of dough — a strip of wasabi is piped onto the edge of the dough, a layer of seaweed is added on top of the paste, finally pickled ginger and Norwegian smoked salmon are placed. The croissant is then rolled up and garnished with salt, sesame seeds and crumbled seaweed before being baked off.
An interesting blend of comfort foods, let us know if you'll be trying the sushi croissant. You can also check out the store's IG here.