The Supreme Team - 10 Brands Started by Supreme Affiliates
From OAMC, NOAH to Bianca Chandon, a bunch of labels are founded by Supreme-affiliated visionaries.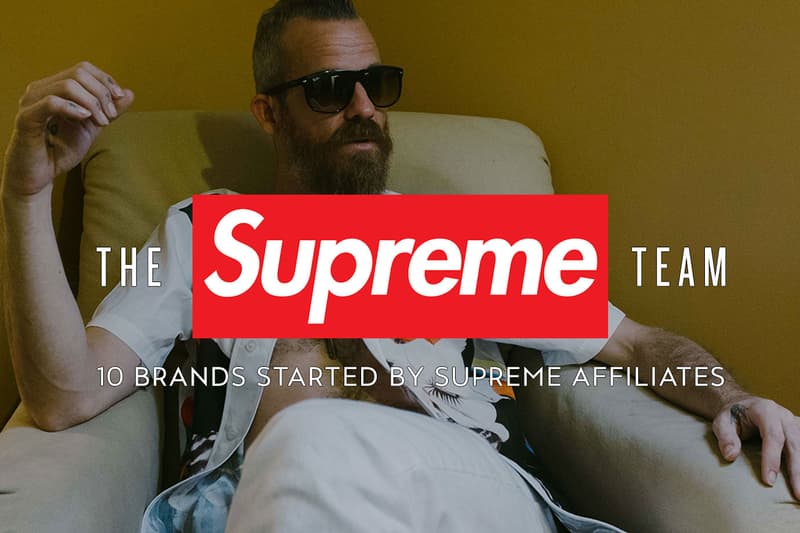 Supreme is in the highest echelons of street/skatewear brands, considered holy grail by its legions of followers. With lines that stream around the block for its highly-limited but coveted products that holds a strong emphasis on quality, Supreme has notoriously created an unparalleled hype through a calculated equation of low supply = high demand. Sticking by its grass root aesthetics, the brand is adverse to selling out. Founded back in 1994 by James Jebbia, the brand is entering its second decade of existence, and continues to reinvent its staple designs with ingenuity, its most recent being the brand's fall/winter lookbook. But as exclusive as its products are, entry into the church of Supreme is even more sought after. From employees to members of its skate team, Supreme's roster had to fit the right bill. Apart from the attraction of working for such a revered brand, the lessons learnt during one's time at Supreme would only inspire Supreme alumnus and current employees to pave their own way in design and fashion. However, the Supreme family extends far beyond its immediate skate and design team, with Gonz's Krooked Skateboards, Eddie Cruz's Undefeated and Dave Ortiz's DQM often mentioned in the same breath within skateparks or LES dive bars. Rubbing elbows with these names are 10 more people affiliated with Supreme (either on its skate team or as an employee) who have proven themselves to be creative forces to be reckoned with. Whether or not they got their start at the legendary skatewear brand or not, these 10 and their own imprints should also be on your radar if they weren't already.
OAMC by Luke Meier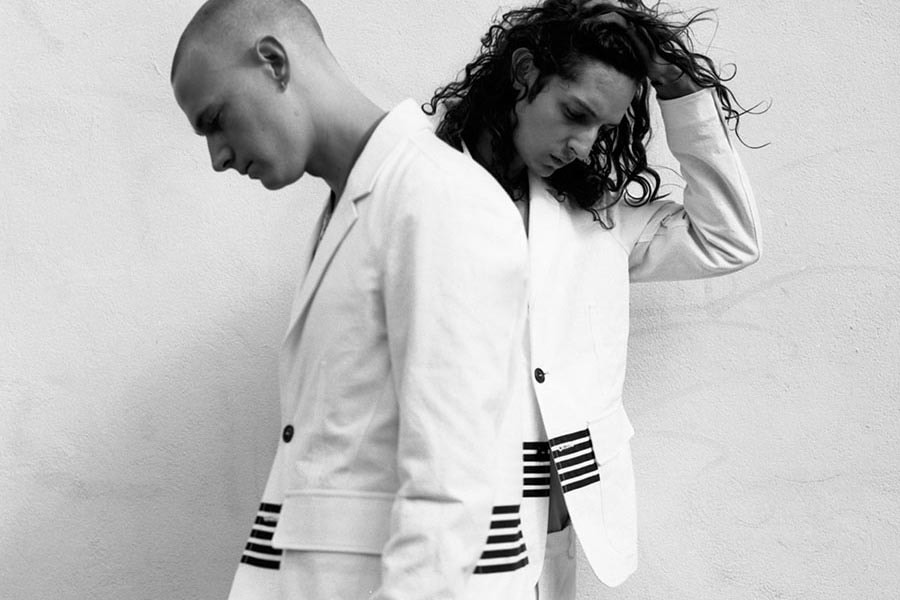 Luke Meier is best known for co-founding OAMC with Arnaud Faeh, a fashion label known for its take on "tough high fashion." However, Meier actually got his start at Supreme, working there from 1999 as its head designer for eight years, before leaving and continuing freelance design work for the brand for three more years. According to Meier, he shares a similar aesthetic to James Jebbia, resulting in a smooth relationship. In an interview with i-D, Meier states that he learned some of the most important design lessons from Jebbia, saying; "At Supreme, I learned to be detail-oriented. James Jebbia, the director and owner, is insistent that each aspect of every product is carefully considered; nothing on any garment is without careful thought and analysis. I also learned not to care what people outside of our immediate crew thought about what we're doing … If something was good to us, that's all that mattered. I hope that the biggest thing I brought to the brand was the execution of the high level of design that was expected." And exemplary execution was definitely brought, and Meier played a huge role in Supreme's lasting influence. Now, as OAMC is in its second year of operation, check out its 2016 spring/summer collection here.
NOAH by Brendon Babenzien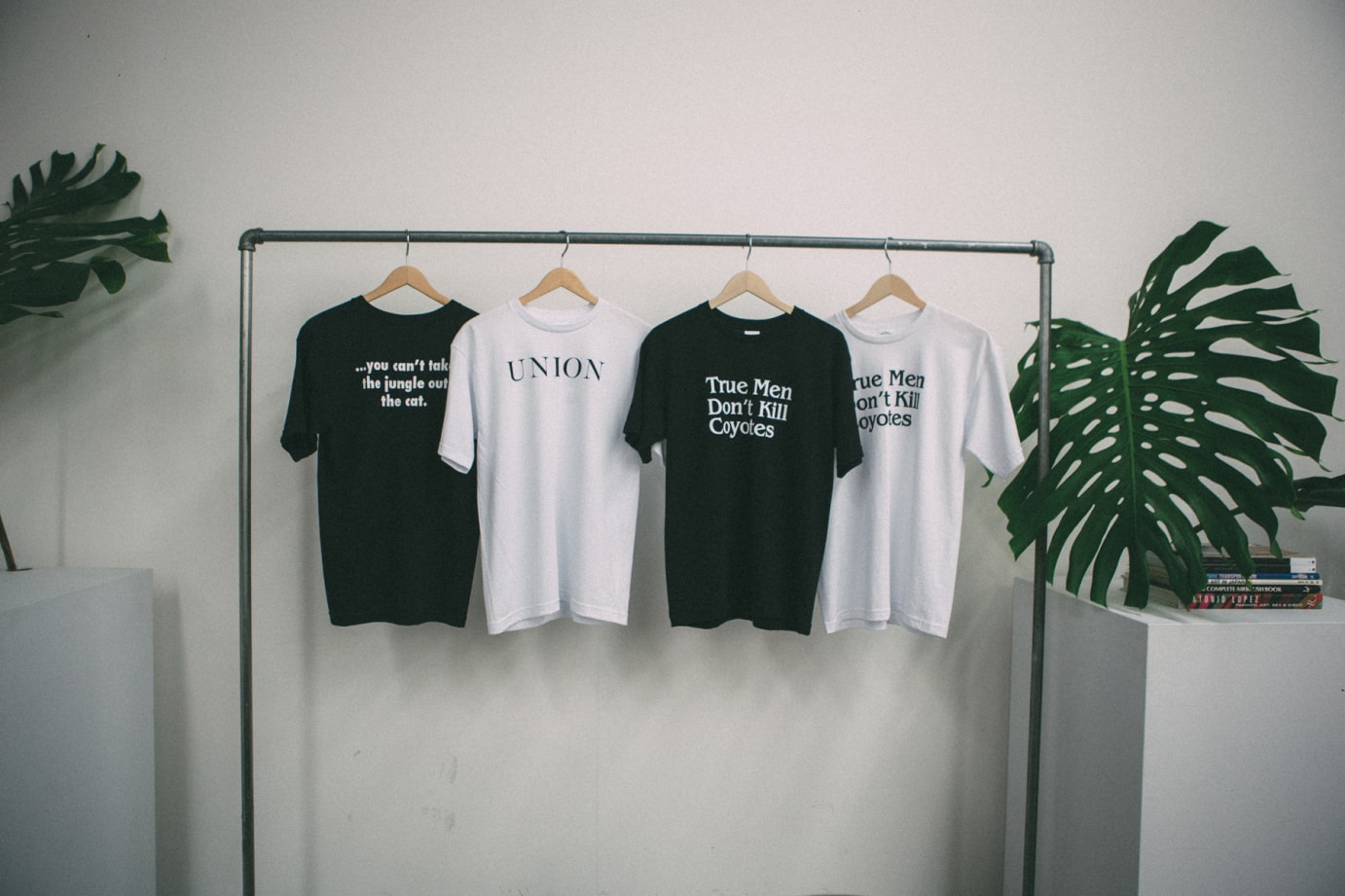 Brendon Babenzien worked at Supreme as its design director, but recently left the brand to re-launch his own label — NOAH. It was first launched in 2000, conceptualized as an ode to Babenzien's childhood and upbringing as a New Yorker and skateboarder. It eventually shuttered in 2007, the same time Babenzien re-joined Supreme as its creative director. Fast forward again to this year, and Babenzien parts ways with Supreme, back with a fresh take on NOAH which still retains its skateboarder-focus but with a more mature aesthetic. Read more about the brand here.
Fucking Awesome! by Jason Dill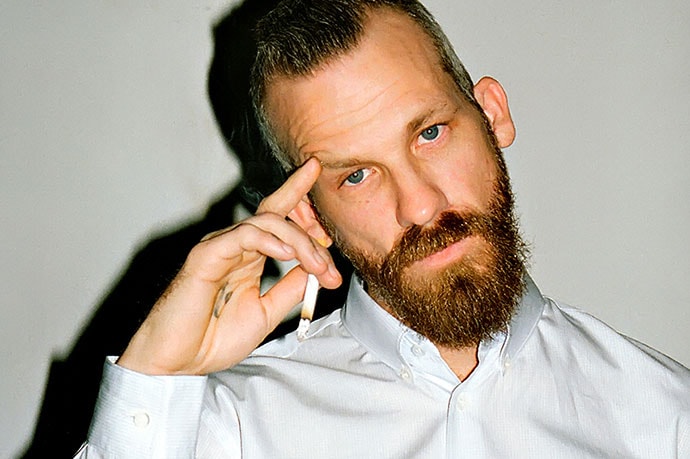 Jason Dill may be better known for his skateboarding, with a place as one of New York's most enigmatic fixtures. He's also a prominent member of Supreme's family, and often appears in editorials and lookbooks rocking the brand's gear. He appeared in Supreme's first skate video in 20 years since 1995's "A Love Supreme," called "cherry," which also features young guns Tyshawn Jones, Nakel Smith as well as OGs such as Mark Gonzales, Eric Koston and Alex Olson. Currently, Dill is a part of Vans' skate team. Additionally, Dill is the mastermind behind Fucking Awesome! which he founded 14 years ago. Both a label and a storied radio show with Fucking Awesome Radio, Dill has managed to carve a very successful career with strong ties to Supreme.
Awake by Angelo Baque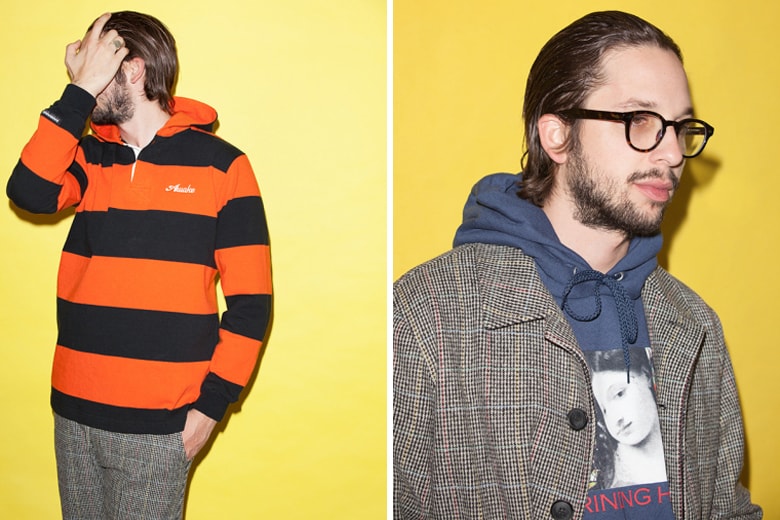 Angelo Baque is Supreme's brand director, having previously held the marketing manager post as well. He started his own label called Awake, which is produced in association with Gitman Bros. Aesthetically, the brand takes its cues from streetwear and traditional sportswear in an array of colors. However, getting your hands on a piece from Awake might prove to be tougher than getting anything from Supreme, as the brand is sporadically stocked and is only sold through SHIPS JET BLUE Japan.
aNYthing by Aaron Bondaroff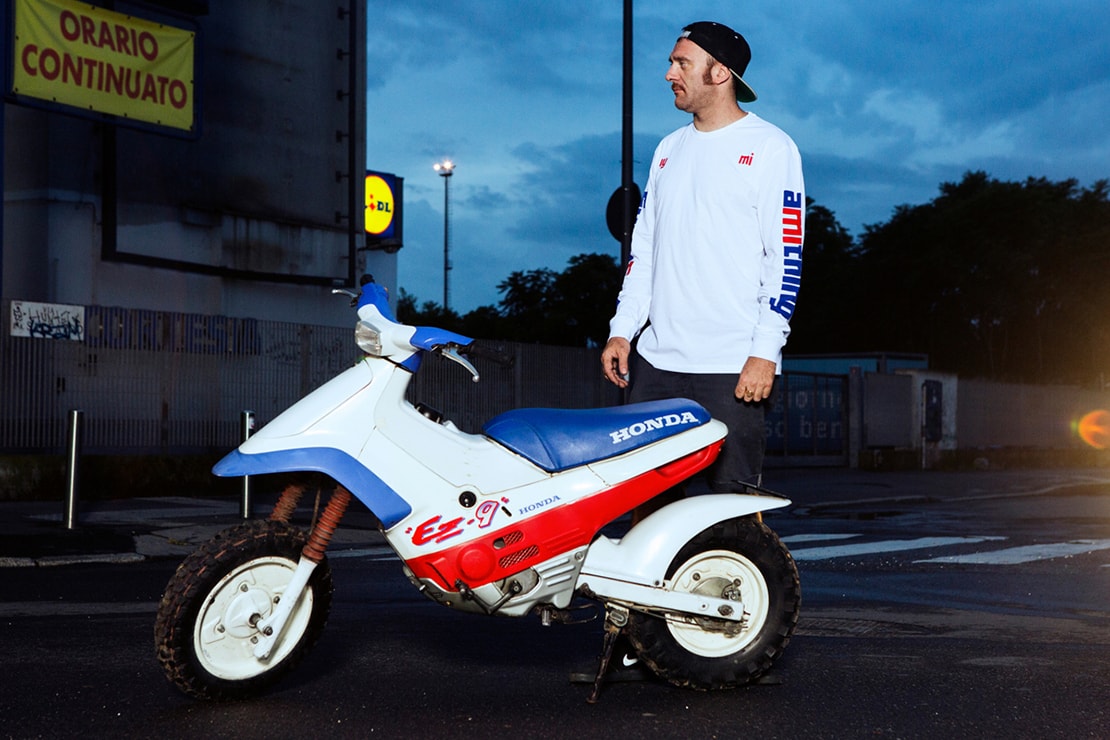 Bondaroff is best known for aNYthing and OHWOW gallery among other things, living by the slogan "Never Not Working." In fact, Bondaroff embodies that mantra, with his publishing company and frequent dabbles in art. However, many may not know that Bondaroff got his start at Supreme. Story has it that the man got caught shoplifting at Union, which then led him to start working at Supreme in 1994 after dropping out of high school in 1992. In 2001, he founded aNYthing, which has been immensely influential as well. A shortened form of "A New York Thing," the brand has successfully harnessed and communicated New York's plenitude of culture, and its crucible of different people. Then, in 2008 he launched OHWOW Gallery in Los Angeles, which has become a fixture in the LA art scene in its own right.
Proper Gang by Max Vanderwoude Gross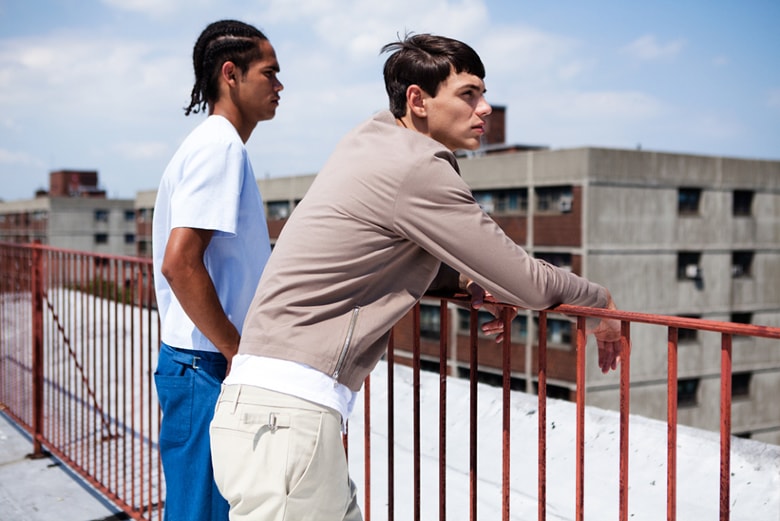 Max Vanderwoude Gross is not a household name, but he did generate some buzz when plenty of people speculated that he would take over Brendon Babenzien's role as design director of Supreme. However, whether or not that is true, Vanderwoude Gross has still paid his dues at the iconic skate brand as a designer. Apart from his influential role at Supreme, the Washington DC-based designer is also the mastermind behind his own label, Proper Gang. Founded in 2012, Proper Gang was named such because Vanderwoude Gross was actually in a gang when he was younger. So maybe his own brand started up prior to his role at Supreme, but he still deserves a mention on this list.
Bianca Chandon and Call Me 917 by Alex Olson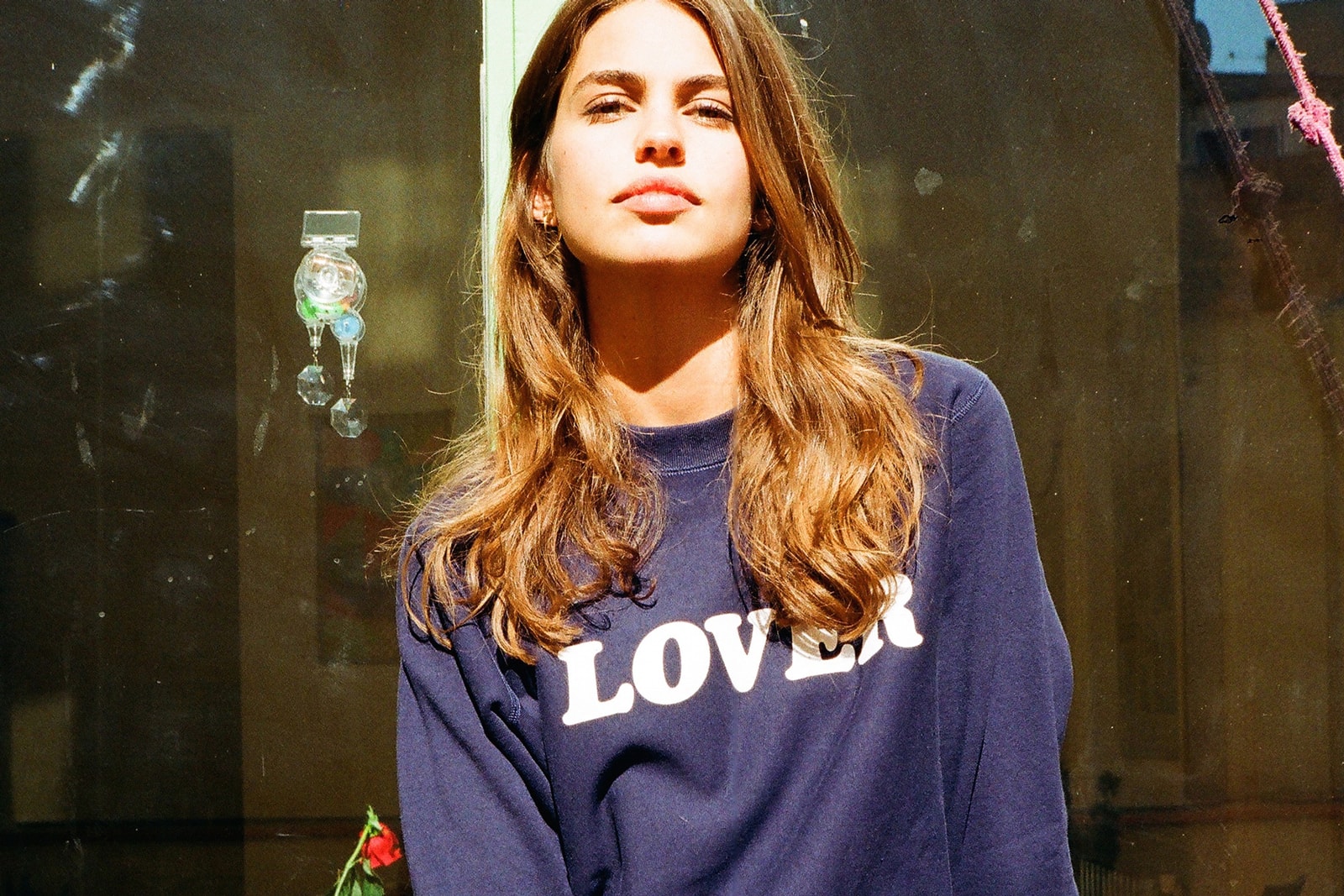 Although Alex Olson is a huge name in skateboarding, he started Bianca Chandon as another creative outlet, in addition to Call Me 917, a skate-focused brand. Olson is best known for being a part of the Supreme skate team, having also appeared in "cherry". The son of another legendary skateboarder — Steve Olson, Alex also counts artist in his list of skills. Having launched Bianca Chandon in 2014, the skater named it after an iconic image of Bianca Jagger riding into her studio on a white horse, and Olivier Chandon, the race car driver. Olson said to Style.com, "I've always just wanted to design something, and clothing was something I always paid attention to. But I want to make real stuff, not just shirts…for both men and women." With everything meticulously thought out, Bianca Chandon is Olson's brainchild, with him overseeing everything from styling to direction. Check out its spring/summer collection here.
ANX Originals by Gio Estevez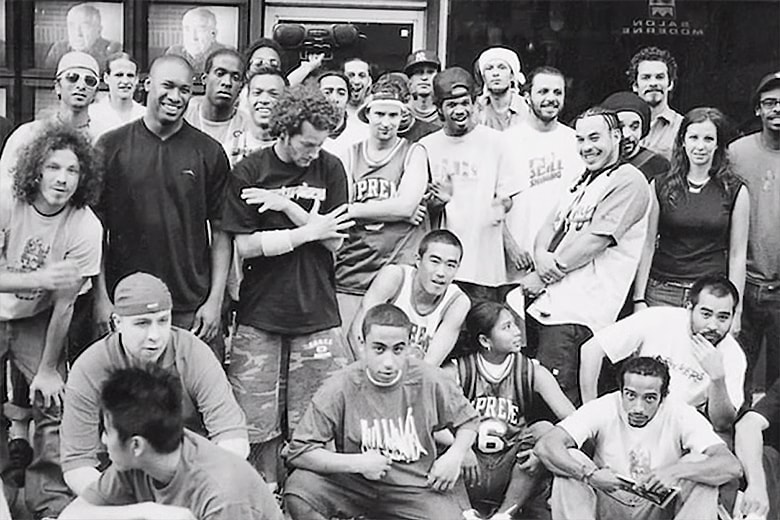 Gio Estevez is one of the OGs of Supreme and was James Jebbia's first hire in 1994. Since his time at Supreme, Estevez remains close but has delved into the worlds of art and design, and is probably now best known for his body of artwork as well as a book. He's also collaborated with brands such as Burton, Casio and Converse. A little less known though, his Estevez's own line — ANX Originals. Founded in 1999, the brand has remained largely low-key and little can be found about it. According to Estevez's bio though, it largely stays below the radar and distributes to only several accounts in the U.S., Europe and Japan.
After Midnight by Akira Mowatt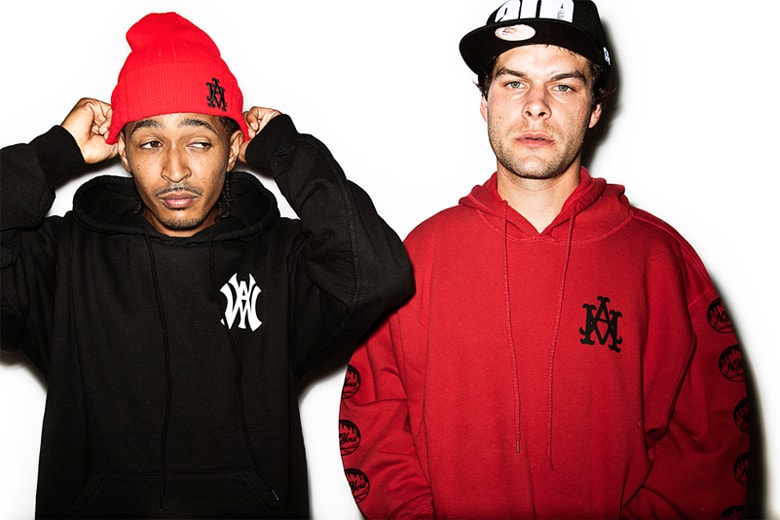 Akira Mowatt is part Jamaican and part Japanese, and grew up in Okinawa until he was 12. Mowatt was a skater in Supreme's original lineup in the '90s, he went on to rep Zoo York, UXA and Vehicle Skateboards too. By 2009, Mowatt was so immersed in the New York street and skate culture that he started his own label — AM (After Midnight). It began with a small run of 100 T-shirts, and has now grown into a streetwear and lifestyle brand encompassing T-shirts, hoodies, snapbacks and more. The brand has also collaborated with streetwear icons such as Diamond Supply Co.
PARADISE by Sean Pablo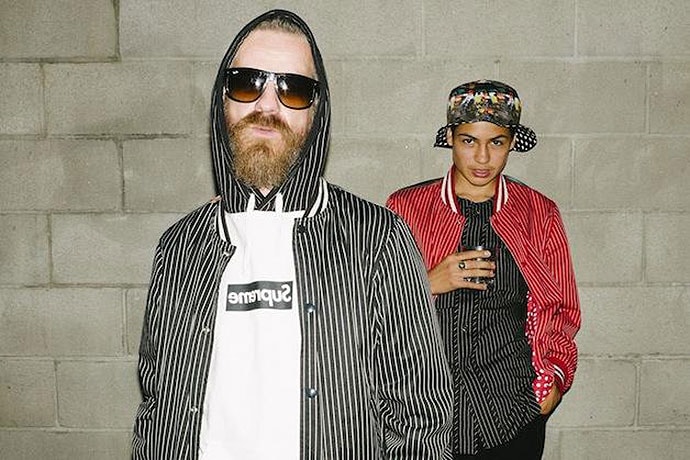 Sean Pablo is an affiliated member of Supreme's skate team and was among the star-studded cast of "cherry", Supreme's latest skate video. Rubbing elbows with the likes of Alex Olson, Nak-el Smith and Mark Gonzales, Pablo is only 19 and currently belongs to Converse's CONS skate team, but renowned in his own right and has flexed his creative juices when he debuted PARADISE (previously known as Palisades Paradise), a graphic-based clothing label. Mixing a range of religious iconography and undeniable skate flair, the brand hasn't blown up just yet but has generated a buzz due to Pablo's clout in skateboarding. Just another example which goes to show the tendency for Supreme-affiliation to inspire.