Netflix Reveals 2017's Most-Binged Shows and More
Where does your favorite show rank?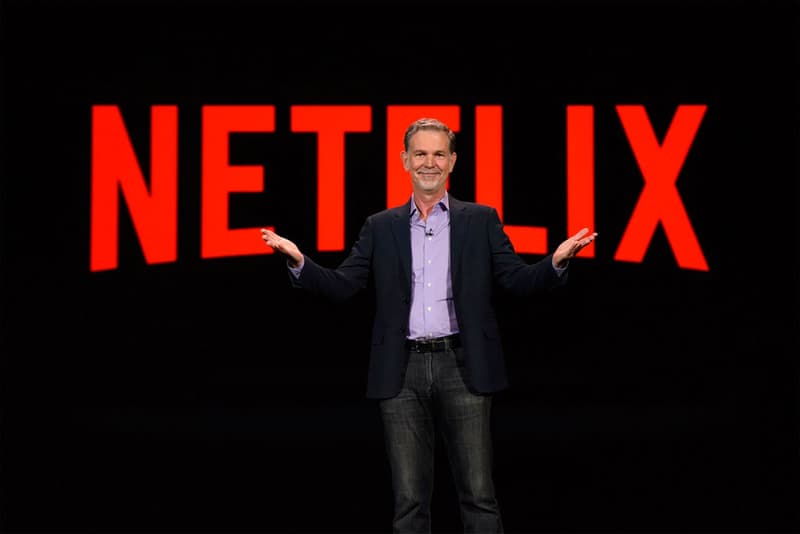 1 of 3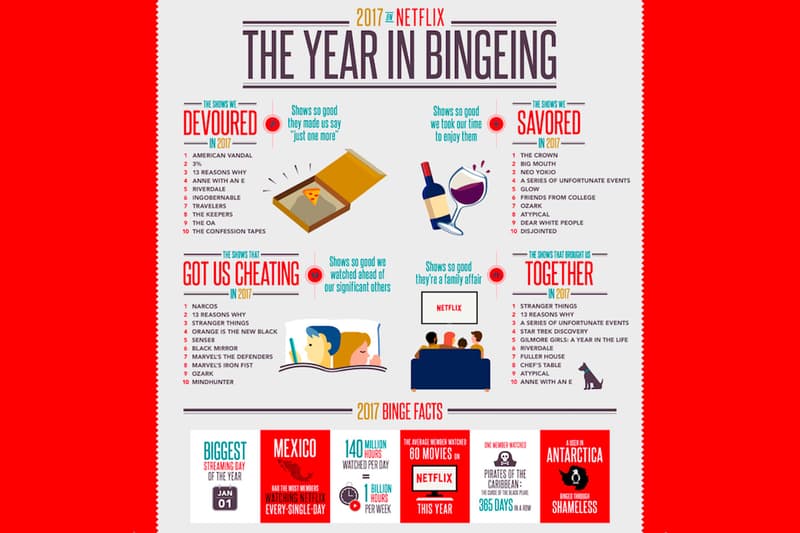 2 of 3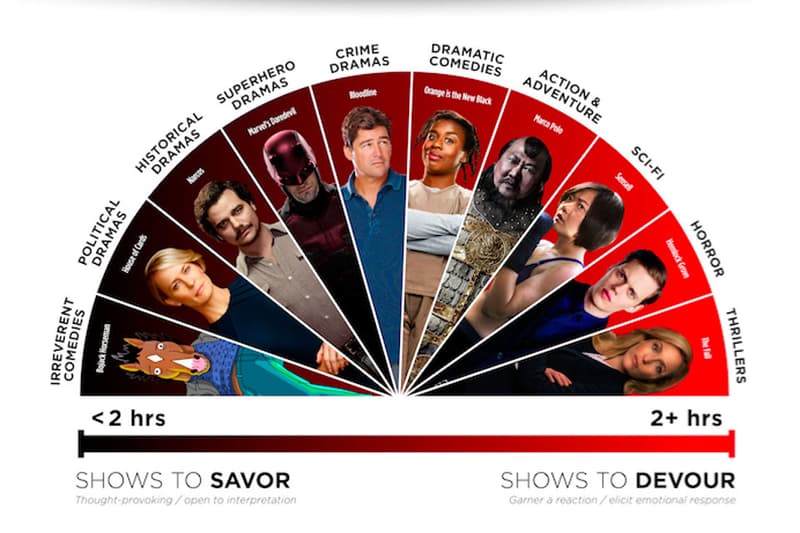 3 of 3
As 2017 draws to a close, entertainment giant Netflix has taken a dive into its vast pool of data to reveal the top-binged shows of the year. This calendar year has seen over 109 million Netflix users, located across 190 countries, purged over 140 million hours of shows and movies — that adds up to more than a whopping 1 billion viewing hours per week. The streaming giant also noted that January 1 was the most popular day to binge and that the average user watched around 60 movies a year.
The following results, that also analyze how — not just what — people were watching in 2017, are amassed from over 60,000 surveys from users in 32 countries.
The Shows We Devoured in 2017 (Watched more than two hours per day):

1. American Vandal
2. Suburra: Blood on Rome
3. Gilmore Girls: A Year in the Life
4. 3%
5. 13 Reasons Why
6. Marvel's Iron Fist
7. Anne with an E
8. Ingobernable
9. Travelers
10. The Keepers

The Shows We Savored in 2017 (Watched less than two hours per day):

1. The Crown
2. Neo Yokio
3. A Series of Unfortunate Events
4. GLOW
5. Friends from College
6. Ozark
7. Big Mouth
8. Ultimate Beastmaster
9. Dear White People
10. Disjointed

The Shows That Got Us Cheating in 2017 (Members admitted to binge-watching ahead of their partners):

1. Orange is the New Black
2. Stranger Things
3. Narcos
4. 13 Reasons Why
5. Ozark
6. Marvel's The Defenders
7. MINDHUNTER
8. Marvel's Iron Fist
9. Black Mirror
10. Grace & Frankie

The Shows That Brought Us Together in 2017 (Most watched together as a family):

1. Stranger Things
2. A Series of Unfortunate Events
3. 13 Reasons Why
4. Fuller House
5. Gilmore Girls: A Year in the Life
6. Trollhunters
7. Chef's Table
8. Voltron
9. Anne with an E
10. One Day at a Time
Given the impressive rise of the Netflix over recent years we can only imagine that 2018 will see these mindblowing viewing figures continue to rise. In other entertainment news, Ataribox pre-orders begin this week.