Kahn Design Previews Flying Huntsman 6x6 Soft Top Truck
An absolute beast.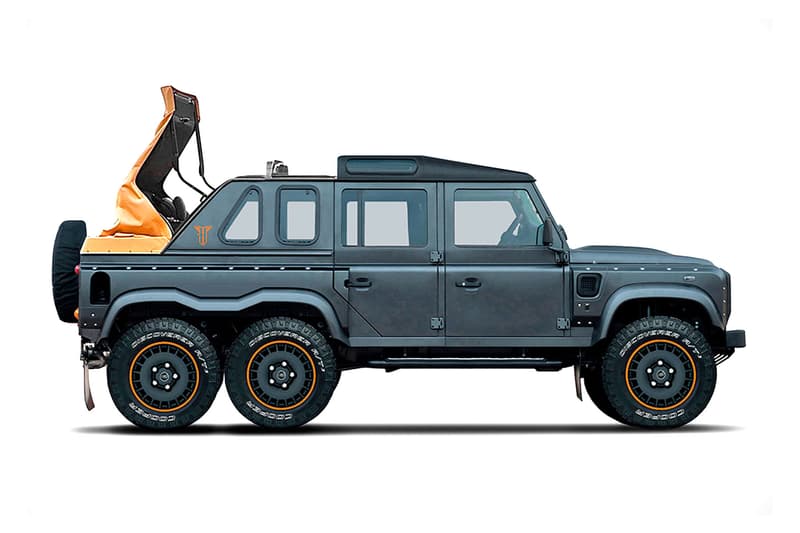 Having received wide acclaim for creating a slew of bespoke models such as its Land Rover Defender, Jeep Wrangler, Mercedes G Wagon, and numerous Range Rovers, Kahn Design has returned with a revamped iteration of its Land Rover Defender-based 6×6 Flying Hunstman.
While details of the project are still being released to the public, Kahn is hoping to deliver its latest 6×6 truck creation, that boasts a retractable soft-top, to Defender enthusiasts very soon. The teaser image depicts everything we've come to expect from one of the UK's most avant-garde designers with the uncompromising 6×6 chassis dipped in tonal dark grey boasting contrasting orange accents on the rims, logo and soft-top. Stay tuned for further details that are due to surface in the coming weeks.
Keeping with the automotive world, Chris Kippenberger showcases his Porsche 911 for AUTOBAHN.