Preview a New Travis Scott & Quavo Collaboration
Is their joint album finally finished?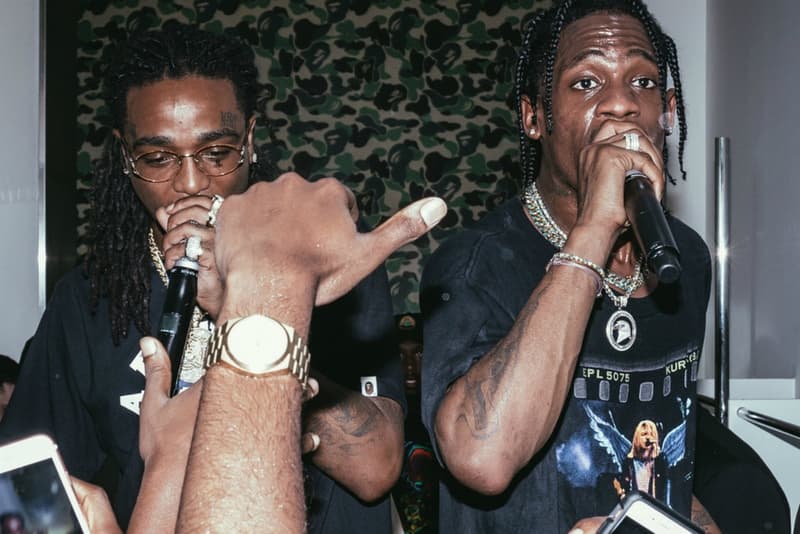 Even though Travis Scott is currently trying to wrap up the process for his Astroworld album, the platinum-selling rapper is also working on another major project: a full-length collaboration with Migos star Quavo. The pairing already have more than enough songs recorded and have been previewing the project clip by clip; now, yet another snippet of Travis Scott and Quavo's new effort has emerged.
Taking to social media to debut the record, Quavo and Travis Scott have premiered some studio footage that features a preview of a new collaboration from the pair. While details concerning the song's specifics are scarce, it's safe to say that this could potentially end up on the duo's anticipated joint album.
You can preview Travis Scott and Quavo's new song below. Previously, Quavo hopped on a remix of the massively-successful Travis Scott single "Butterfly Effect." Late last month, Quavo and his Migos cohorts dominated headlines with the release of the "Motor Sport" single with Nicki Minaj and Cardi B.