'Black Panther's Chadwick Boseman Explains Why "It's Hard for a Good Man to Be King"
Discussing the movie's role models, relationship to colonialism and women in technology.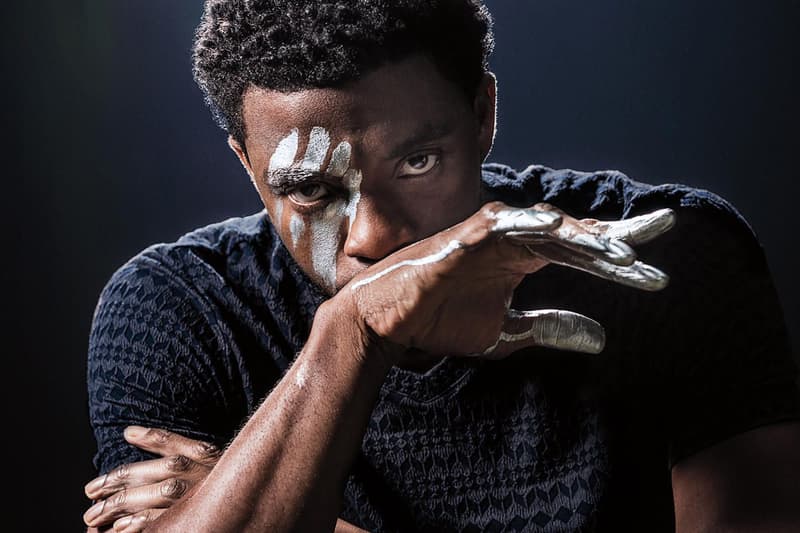 Thor: Ragnarok dropped just last week, which means it's already time to start prepping for the next Marvel movie, February's Black Panther, starring Chadwick Boseman. Boseman sat down with CNET to discuss the role and related topics.
On Black Panther as an antihero:
He has the attributes of a hero, but has difficult decisions, difficult choices. Sometimes there's no right answer. Everybody has heard the line, "It's hard for a good man to be king." I think there's a sense of all the complications of being a good leader. At times it feels like The Godfather.
On what's to like about the character:
I love that he thinks about other people. He's not afraid to hear wise counsel. I think there is some fear of being wrong. I identify with that, with his plight, his personality. And I love him because the fantasy of playing a ruler — you never get to do that. You never get to explore what that is. It's fun having power and having a say in what happens to the people around you.
On the character being a role model:
You don't know what you're missing if you haven't experienced it. People of African descent, most of us grew up accepting and loving Spider-Man. I still love Spider-Man. I still love the Incredible Hulk. I still have those characters that were white role models, superheroes, heroes — whatever you want to call it. You basically had no choice but to accept those. You might have created other superheroes in sports or in politics, but there was never that renowned, widely accepted superhero in the same way.But you don't know if you've never experienced it. In the same way, kids now [won't] say, "There will never be a black president." There are kids that that's all they know.
On his character's speech:
People think about how race has affected the world. It's not just in the States. Colonialism is the cousin of slavery. Colonialism in Africa would have it that, in order to be a ruler, his education comes from Europe. I wanted to be completely sure that we didn't convey that idea because that would be counter to everything that Wakanda is about. It's supposed to be the most technologically advanced nation on the planet. If it's supposed to not have been conquered — which means that advancement has happened without colonialism tainting it, poisoning the well of it, without stopping it or disrupting it — then there's no way he would speak with a European accent. If I did that, I would be conveying a white supremacist idea of what being educated is and what being royal or presidential is. Because it's not just about him running around fighting. He's the ruler of a nation. And if he's the ruler of a nation, he has to speak to his people. He has to galvanize his people. And there's no way I could speak to my people, who have never been conquered by Europeans, with a European voice.
On women in tech:
Do they really think that women are not smart enough? [laughs] Women are so much smarter than men most of the time. [laughs] It's crazy to think that you go to work and all of a sudden you get smarter. When you go home, your wife is obviously smarter than you. [laughs] She gives better directions. She can multitask better. You know you can't beat her, whatever it is. It's like, "I'm not going to argue with any of that." Your woman is always smarter. She can catch you in your lies. [laughs] … If anyone doesn't think there's a place for women in tech, it's completely demolished in this movie.
Check out the complete interview on CNET, and if you haven't seen the trailer yet, catch Michael B. Jordan as the film's villain.