These Are the Best Films and TV Shows Dropping in November
Includes A-list dramas, foreign thrillers and Oscar contenders.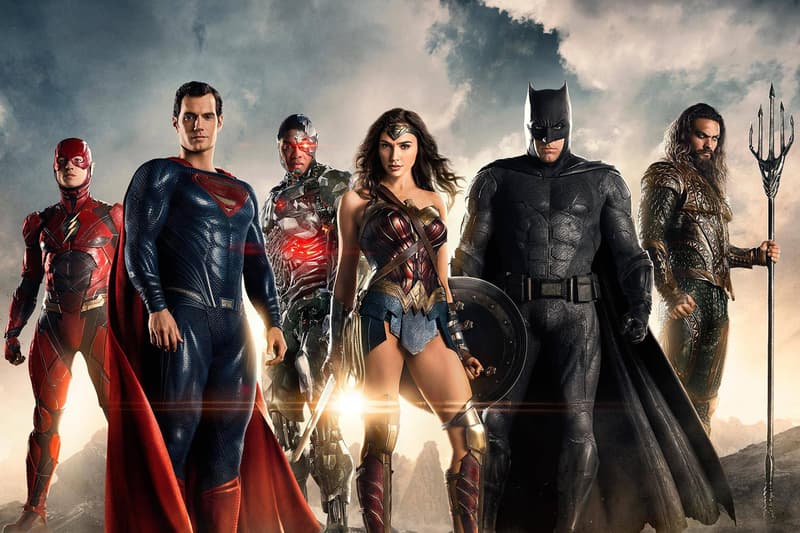 With the year close to being over, November brings us a slew of must-see films. With A-list dramas, foreign thrillers, comic-book blockbusters and lavish Oscar contenders, film lovers can prepare for a month of quality moviegoing. November starts out with Marvel's Thor: Ragnarok with DC's Justice League coming in midway through the month. By the end of the 30 days, the biggest Oscar contenders in the form of Mudbound, Coco, Darkest Hour and Call Me By Your Name are sure to please cinephiles.
On the TV end, Marvel takes over with two new shows: The Punisher airing on Netflix and Runaways airing on Hulu. Check out the list below for some of the must-see releases to the more under the radar films and TV shows to look forward to in November.
Film
Blade of the Immortal – November 3
Blade of the Immortal marks Japanese genre legend Takeshi Miike's 100th directorial effort. Produced by Magnolia Pictures and Magnet Releasing, the forthcoming film will take viewers to feudal Japan, focusing on the life and struggles of Samurai Manji. Manji soon agrees to become a young woman's bodyguard, helping her to seek revenge against the swordsmen who murdered her family.
My Friend Dahmer – November 3
The infamous Jeffrey Dahmer terrorized the Midwest between 1978 and 1991 with the murder of 17 men and boys before being caught and incarcerated. The upcoming film My Friend Dahmer looks to Dahmer's high school days and his foreshadowed future that was bound to take a wrong turn. Clues to his fate can be seen within his high school days from his infatuation with bones and collecting roadkill in his spare time. Catch the creepy based-on-a-true story My Friend Dahmer when it hits the big screens on November 3.
Thor: Ragnarok – November 3
Marvel's upcoming blockbuster Thor: Ragnarok sees Chris Hemsworth's Thor and Mark Ruffalo's Hulk square off against each other in an intergalactic gladiatorial arena. Set in a time frame after Avengers: Age of Ultron, the superhero team must then united to battle Cate Blanchett's goddess of death Hela. Jeff Goldblum (Grandmaster), Jaimie Alexander (Sif) and Tessa Thompson (Valkyrie), Tom Hiddleston (Loki) and Idris Elba (Heimdall) also star in this third stand-alone adventure for the Avengers hero.
Pokémon the Movie: I Choose You! – November 6
Marking the 20th anniversary since the beloved anime first debuted back in 1997, Pokémon the Movie: I Choose You! will see Ash and Pikachu teaming up once more. With the latest film, the franchise decided to go back to where the journey started. The series is currently in its seventh generation with the recent anime of Pokemon Sun and Moon. The film makes a limited release on November 5 and 6.
Murder on the Orient Express – November 10
Kenneth Branagh directs the latest film adaptation of Agatha Christie's classic Murder on the Orient Express. The plot follows renowned Belgian detective Hercule Poirot as he investigates the murder of a wealthy American traveling on the Orient Express, the most famous train in the world. The screenplay is penned by Michael Green and the all-star cast includes Johnny Depp, Michelle Pfeiffer, Josh Gad, Penelope Cruz, Michael Pena and Dame Judi Dench.
Thelma – November 10
Norwegian director Joachim Trier films Reprise and Oslo have appeared on numerous critics' end-of-year top 10 lists, and it will be no surprise should his latest project Thelma manage that same feat. Thelma centeres around a young woman in collage, who finds her life turned upside down due to her burgeoning — and only semi-controllable — supernatural power.
Justice League – November 17
Marvel has done a great job in laying out the template for a successful shared universe, and now Warner Bros. is following in its rival's footsteps with DC Comics. Though with less than favorable reviews on Batman v Superman: Dawn of Justice, Warner Bros. is hoping to turn things around by putting the spotlight on its all-star superhero team with Justice League. Director Zack Snyder returns along with Henry Cavill, Gal Gadot and Ben Affleck. Though the exact danger has yet to be determined, Batman calls upon Aquaman (Jason Momoa) and Cyborg (Ray Fisher) to join the team. Hopefully it will be a hit since a Justice League sequel is already slated for 2019.
Mudbound – November 17
Already making its premier at the Toronto Film Festival, Netflix's Mudbound may just be the network's first Oscar worthy original film. Co-written and directed by Dee Rees, this story revolves around a black and white family who share residence on a single farm. Set during World War II, the black family works for the white family and their coexistence together weave a joint story revolving around racism and economical stability during that time. Mudbound hits Netflix on November 17 and stars, Mary J. Blige, Garrett Hedlund, Jason Mitchell and Carey Mulligan.
Sweet Virginia – November 17
Already making its debut during this year's Tribeca Film Festival, Sweet Virginia is part neo-noir, part latter-day Western indie thriller that delivers well-acted characters in a shadowy, Alaskan small-town. Sweet Virginia stories a former rodeo worker who develops a relationship with a stranger who may be responsible for some recent violent acts. The film stars Jon Bernthal, Christopher Abbott, Imogen Poots, Rosemarie DeWitt, Odessa Young and Jared Abrahamson.
Coco – November 22
Coco is the latest project from Pixar and Disney, and looking back at their successful past hits, the film is sure to be a hit. The film centers around a young Mexican boy with a love of music as he navigates his way through Mexico's Dia de los Muertos (Day of the Dead) in search of his idol, legendary guitar player Ernesto de la Cruz. Coco should surely be a feast for the eyes.
Darkest Hour – November 22
Though the film hasn't hit theaters yet, star Gary Oldman is already an Oscar frontrunner for his portrayal of Winston Churchill. Darkest Hour is set during WWII and follows the early days of Churchill as Prime Minister as Hitler closes in on the Britain. Directed by Joe Wright, the film also co-stars Ben Mendelsohn and Kristin Scott Thomas.
Molly's Game – November 22
Acclaimed screenwriter Aaron Sorkin makes his directorial debut with Molly's Game, a real-life story of Molly Bloom — a former world-class skier who became an illegal gambling tycoon played by Jessica Chastain. Bloom's then became the mastermind of an underground high-stakes poker location — dubbed The Cobra Lounge in Los Angeles — that attracted a slew of A-list celebrities. Michael Cera, Brian d'Arcy James, Chris O'Dowd, Bill Camp, Graham Greene, Claire Rankin and Kevin Costner also star in the film.
Call Me By Your Name – November 24
Adapted from André Aciman's 2007 novel, Call Me By Your Name is among the most acclaimed films of the year. Up-and-coming 21-year-old actor Timothée Chalamet plays a young man who unexpectedly falls into a romantic relationship with an older academic played by Armie Hammer. With its lush Italian setting, Sufjan Stevens' enveloping score and well written script, Call Me By Your Name seems destined to be in the thick of the Best Picture race. Having already made its debut at the Sundance Film Festival back in January, Call Me By Your Name will release see its worldwide release November 24.
TV
Future Man – November 14
Hulu's new time-travel comedy Future Man — produced by Seth Rogen and Evan Goldberg — stars Josh Hutcherson as a video-game obsessed janitor who still lives with his parents. Soon after Hutcherson's character gets roped into a time-travling mission. Future Man drops on Hulu on November 14.
The Punisher – November 17
Netflix continues with its Marvel original programming after bringing together Daredevil, Iron Fist, Luke Cage and Jessica Jones in The Defenders. Acting as a Daredevil spinoff, The Punisher focusses on the violent, vengeful vigilante Frank Castle played by Jon Bernthal. Expect all episodes to land on Netflix November 17.
Big Hero 6: Baymax Returns – November 20
Disney's hit Pixar film Big Hero 6 makes it to the small screen for a TV-based series. Baymax and friends all return for the show, which takes place right after the narrative of the movie. All the dots will be connected between the film and the TV series. You can expect Big Hero 6: Baymax Returns to air on Disney XD and Disney Channel on November 20.
Runaways – November 21
Marvel's world of superheroes expands into Hulu with the adaptation of cult favorite comic book Runaways. The story follows six teenagers with powers as they band together to fight against their evil parents. In addition to this, the series follows each hero's personal struggle to find their own personal identity and how to harness their powers correctly. The Hulu exclusive is set to hit the streaming service on November 21.
Godless – November 22
Heading to Netflix at the end of the month, western action/drama Godless is the latest product from critically-beloved director Steven Soderbergh. The original mini-series stars Jeff Daniels as a bitter outlaw who tracks his traitorous ex-partner (Jack O'Connell) to a strange New Mexico mining town, which has been functioning as a matriarchy since a disaster killed nearly all of the men. Watch the struggles in this lawless land when the full Godless series lands on Netflix November 22.
She's Gotta Have It – November 23
Spike Lee takes a page from his very own 1986 hit film She's Gotta Have It and adapts it to the small screen. The show will center around Nola Darling as she navigates through her multiple love interests and their eclectic personalities. All episodes hit Netflix on November 23.
The Victoria's Secret Fashion Show – November 28
The annual Victoria's Secret Fashion Show returns this month to showcase all the top models and one of the world's biggest lingerie empires. This year the angels and their wings will take the runway at Mercedes Benz Arena in Shanghai, China. Tune on to CBS on November 28 for the full show.