Sony's New Aibo Robot Pet Can Be Yours Now for $1,700 USD
The AI pup is "capable of forming an emotional bond."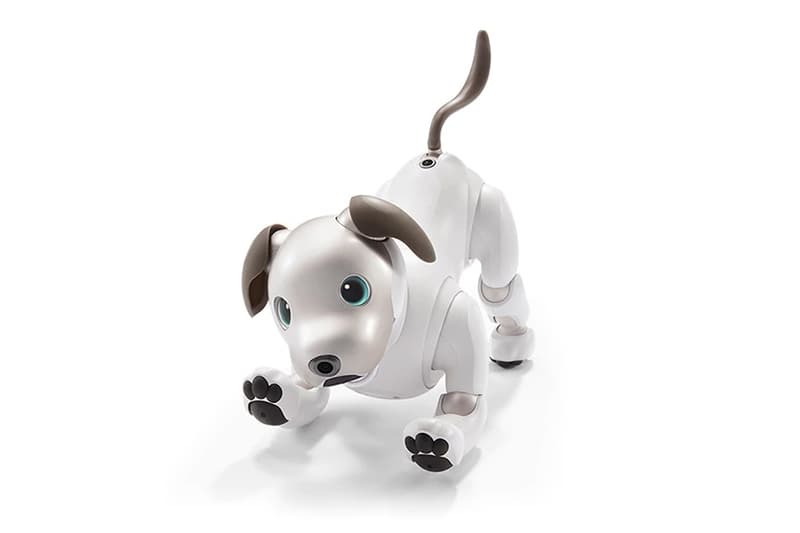 Sony's first commercial robot pet Aibo released back in 1999, and now, almost two decades down the line, the Japanese electronics giant introduces a new and improved Aibo. The latest Aibo is equipped with cutting-edge AI technology that is "capable of forming an emotional bond with members of the household" and makes "nuanced" facial expressions.
The upgraded robo-pup features a rounded form that allows its body to move smoothly along 22 axes, while physical features that show body-temperature changes offer an even more life-like effect. Its OLED eyes can glimmer and blink and is fitted with fisheye cameras that can recognize individual faces.
Aibo's personality, behavior and knowledge adjust to how its owner raises the robot pet. Each Aibo has a Basic Plan subscription connected to the cloud, which backs up each robot's identity and personality. Users can manage settings, access photos and even play with a virtual version of Aibo via a My Aibo app (iOS, Android and online).
You can pre-order Sony's new Aibo for ¥179,000 JPY (approximately $1,739 USD) at Sony Japan's online store with expected delivery beginning on January 11.