Why Seoul, South Korea Is the Hottest Fashion City in Asia
"It began with K-pop, moved into K-beauty and now K-fashion is the next logical move."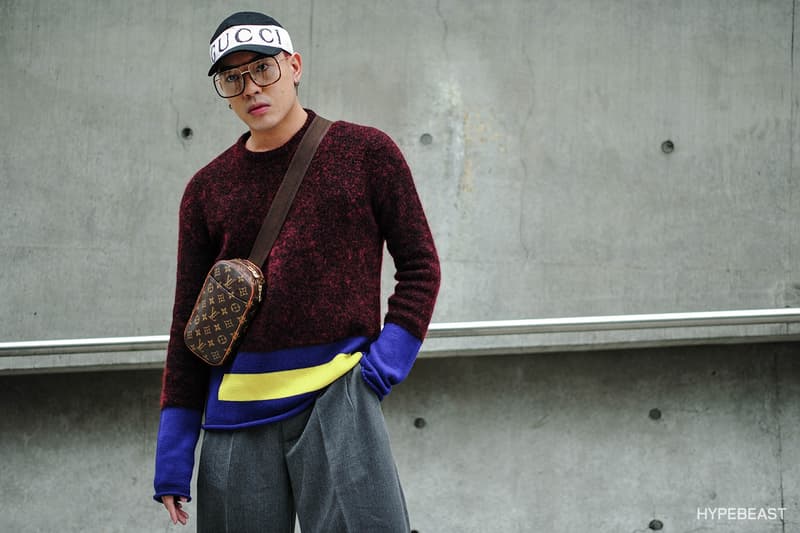 For those who spectate it from the outside, fashion week may seem like one big dress-up party where celebrities and tastemakers cavort about and soak up each other's lionized awesomeness for days on end. Sure, this may be how some people (albeit a distinct minority) experience it, but recent years have amalgamated a uniform consensus among industry veterans that fashion week and all of its antics have become tiresome and uninspiring — at least within major fashion capitals such as Paris, New York, London and Milan. But as Westerners become increasingly jaded to the whole affair, those in the East are jovially celebrating the newfound prosperity of their local fashion scenes.
Of all the fledgling fashion weeks out there, Seoul's has attracted the most international praise. Since its inception in 2015, the South Korean capital's bi-annual sartorial spectacle has garnered a sizable roster of attendees spanning editors, buyers, photographers and influencers from all over the globe. Marked by promising design talent, glittering street style and a genuine interest in all things style-related, Seoul's reputation as South Asia's leading fashion capital doesn't seem to waning anytime soon.
To uncover why Seoul Fashion Week has become such a global phenomenon in recent seasons, we asked four key industry insiders — including Seoul Fashion Week founder Jung Kuho, Vogue.com fashion news editor Monica Kim, Selfridges buyer Sev Halit and Korean designer Hwansung Park — to weigh in.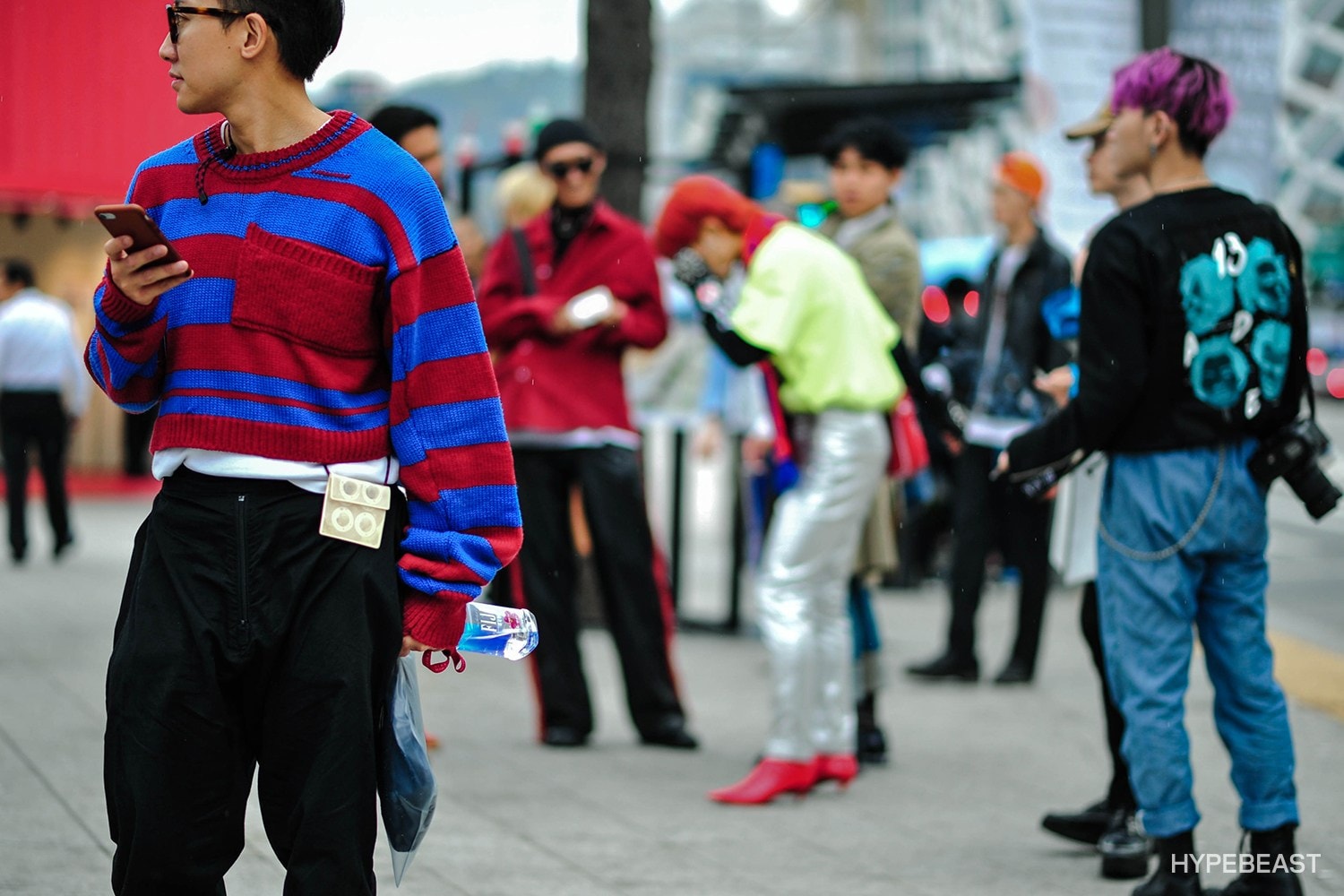 What's your involvement in Seoul's fashion industry?
Jung Kuho, Executive Director of Seoul Fashion Week I organize the whole fashion week and choose which designers get to enter; I'm also responsible for sorting out everything for Generation Next.
Monica Kim, Fashion News Editor at Vogue.com I have been coming to Seoul to cover its fashion week for exactly two years now. While there, I do show reviews, style news, profiles, photoshoots and features for Vogue.com and Vogue Runway. I do offer a lot of feedback to local designers, editors, model agents and stylists that I've become friends with. It goes both ways — it's nice for me to hear how Koreans perceive their own fashion scene, and they like to know how we see it from the outside.
Sev Halit, Buyer at Selfridges It's the fourth time I have been lucky enough to attend SFW and it's definitely one of my favorite places to pick up new brands for Selfridges. We recently launched a project called "Seoul 10" highlighting the ten hottest brands in Seoul — right now that includes D-ANTIDOTE, Blindness and Push Button, just to name a few!
Hwansung Park, Designer at D-ANTIDOTE I'm a fashion designer and creative director of a Korean brand called D-ANTIDOTE.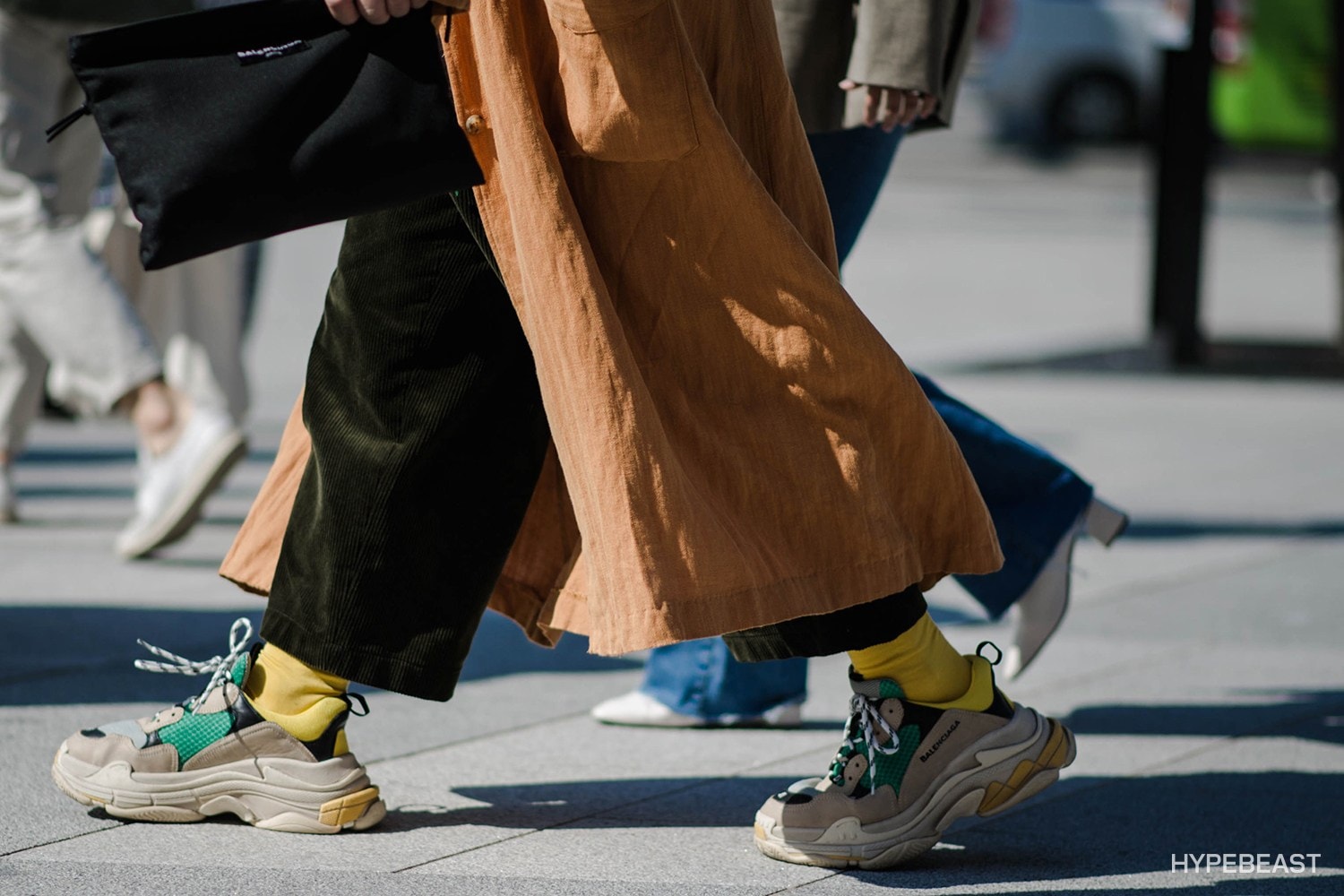 What defines Seoul's fashion scene?
Jung Kuho, Seoul Fashion Week Seoul's fashion scene is very much involved with street culture; the city is not really into high-end fashion but more so into affordable streetwear that is influenced by K-pop stars and K-entertainment.
Monica Kim, Vogue.com The fashion in Seoul moves fast and is incredibly trend-driven. It's true that designers are good at picking up on trends, which can be both good and bad. They get criticized for following trends too much, both at home and overseas.
The other thing you hear is that the domestic market is quite young (once you have money, you tend to shop international brands), and so the clothes are generally young and more commercial. It's why you see a lot of logo hoodies, statement tees, fun denim…things like that. It's also why designers usually have secondary diffusion lines that are purely commercial — those turn the profit, allowing them to be a little more fashion-forward with their main label.
Right now, you'll see more young designers, many of whom studied overseas and have a lot of promise. With more support from organizations like Seoul Fashion Week, a few of them are growing beautifully. That said, it's also very tough to succeed here without money or celebrity interest (which is why celebrities are such a focus at shows). Often, it's better for young designers to grab attention overseas and that gives them traction back home.
Sev Halit, Selfridges The fashion scene in Seoul is forever evolving and feels developed and exciting with every season that passes. What is most exciting is the eclectic mix of streetwear, vintage and finely tailored garments all styled together in fresh new ways.
Hwansung Park, D-ANTIDOTE Seoul is a really emerging fashion city, not just in Asia but internationally. Especially when compared to other major Asian cities such as Tokyo, Hong Kong and Shanghai, Seoul is really the "bling bling" spot in Asia. Seoul is also quite modern and contemporary but it also has some historical aspects.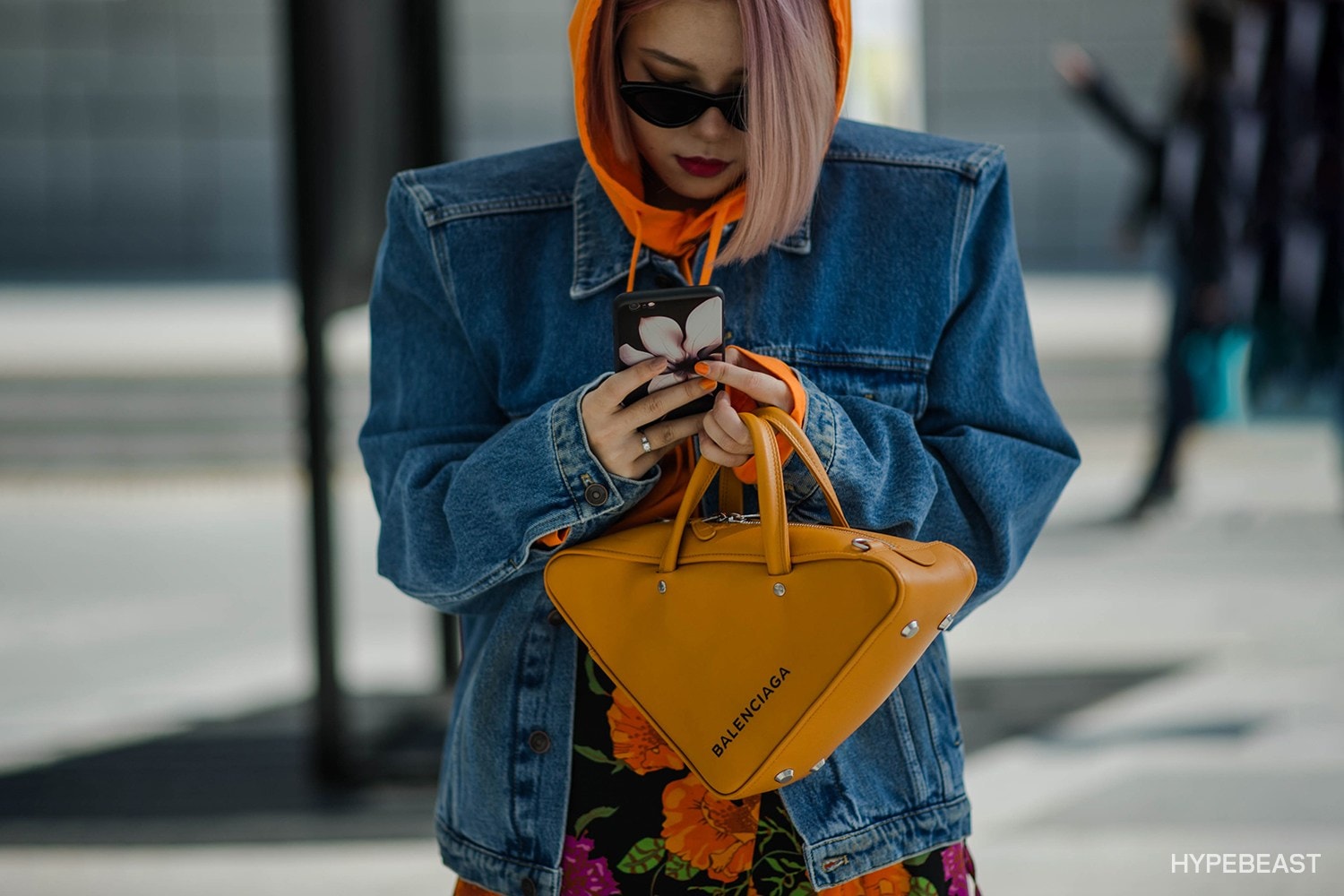 What are the city's "it" items this season?
Jung Kuho, Seoul Fashion Week Sportswear is very big right now.
Monica Kim, Vogue.com It's many of the same things we've seen in New York, London, Milan and Paris. On the runway, the boxy oversized blazer, suit separates, a lot of elevated rain gear.
As far as street style goes, anything Balenciaga, Vetements and OFF-WHITE remains popular. I think a piece from the Louis Vuitton x Supreme collection was the ultimate "it" item, as the Seoul pop-up was wildly popular this summer (and Koreans are crazy for Supreme).
Sev Halit, Selfridges No surprise, but tracksuits were HUGE this season—they were all over the catwalk but also seen in the streets. Interesting to see track jackets and sporty tops often styled back to front – it's all the rage in Seoul! Deconstructed blazers are also one of the cities signature pieces season after season, but this season it was nice to see an updated approach with extreme shoulder details and oversized boxy fits. The Balenciaga Triple S also has to be mentioned—it was literally THE "it" trainer of the season.
Hwansung Park, D-ANTIDOTE Streetwear and sportswear are really popular right now.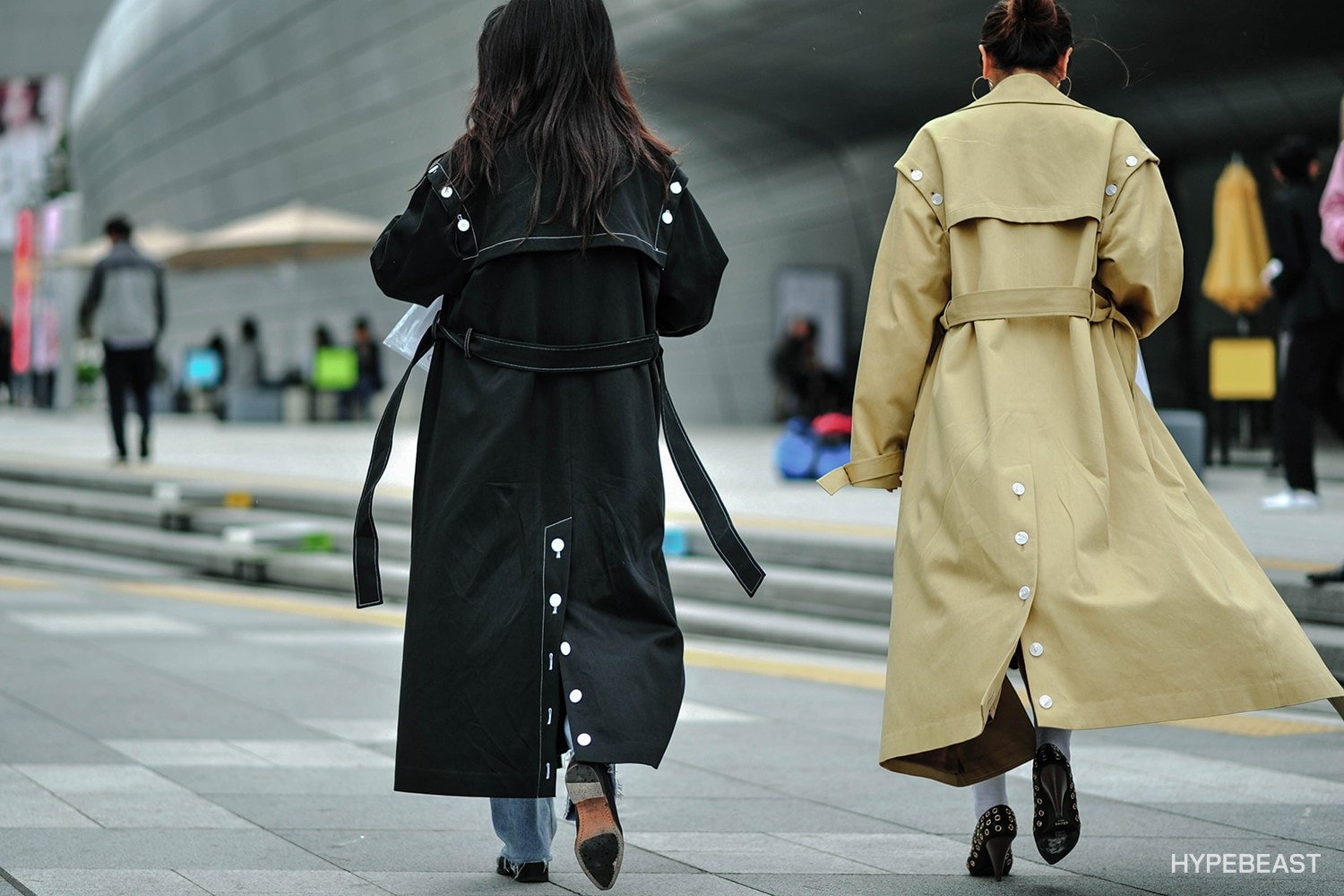 Seoul has been attracting a lot of global fashion industry people lately. What has sparked this recent interest?
Jung Kuho, Seoul Fashion Week Most fashion crowds these days are very young and are looking for the "street scene" and almost all Korean designers are working in street-focused fashion. Rock and roll music, hip-hop, entertainment and streetwear are all very big reference points in Korea right now.
Monica Kim, Vogue.com Honestly, it's the fact that Seoul Fashion Week invites quite a lot of media out to cover it. That generates international buzz. There's also the general interest in Korean culture, which has been growing since around 2010.
It began with K-pop, moved into K-beauty and now K-fashion is the next logical move. It just has that cool factor right now, a bit like Japan in the '80s and '90s. Then you have a lot of smaller labels like Ader Error that were able to gain huge followings on Instagram alone. That helps enormously.
The best Seoul brands do what they do well at a reasonable price point, and I think that's a large part of the appeal—you can get something cool, easy and on-trend without dropping hundreds or thousands of dollars.
Sev Halit, Selfridges For us at Selfridges, it's all about the excitement and buzz these young designers are bringing to the table. The design, creativity and vibrancy of the city can be quite addictive.
Hwansung Park, D-ANTIDOTE I think Seoul, as I mentioned before, is really coming up as a fashion city, especially in Asia. People can come here and discover something very different.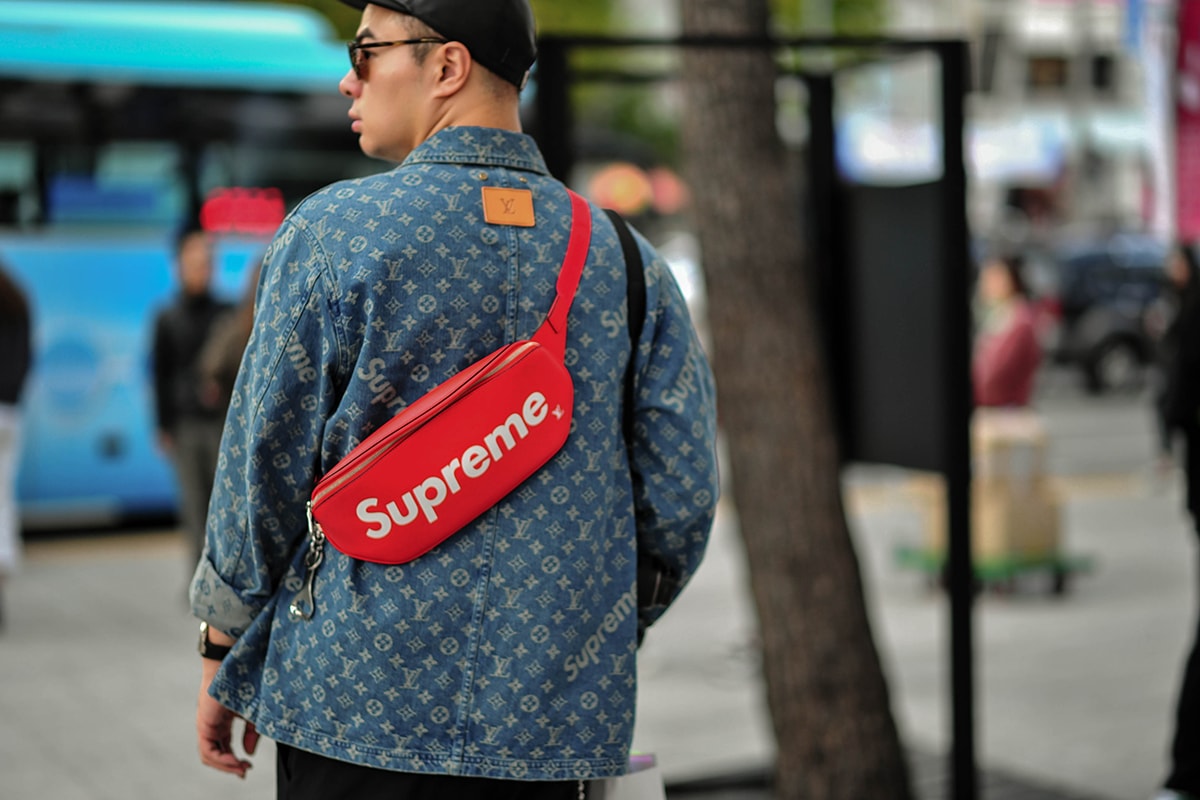 How does Seoul differ from other major fashion cities?
Jung Kuho, Seoul Fashion Week Korea's fashion scene is much younger than other cities, giving it a more youthful perspective.
Monica Kim, Vogue.com As I said earlier, it's both fast and trend-driven. Most cities are, but it feels more noticeable here, perhaps because the trends are picked up so quickly; the season Vetements blew up, there was a hoodie on every runway. And again, what you find on the runway is generally more commercial and aimed at a younger market.
Seoul designers get a bad rap for copying, and though it certainly is an issue, I don't actually find it all that different from other major fashion cities (and it's important to note that not everyone does it). That sort of lifting is rampant, even with major Western brands.
Sev Halit, Selfridges Seoul really supports new and emerging designers;  they are the ones really driving the trends forward and representing the city. It's hugely competitive with SO many talented designers out there, so naturally the speed and reactivity is outstanding. These designers are not pushing boundaries but breaking through them.
Hwansung Park, D-ANTIDOTE People here are very trendy and give off a very youthful vibe, mostly because the designers themselves are very young. Designers Paris, Milan, London and New York seem to be a bit older.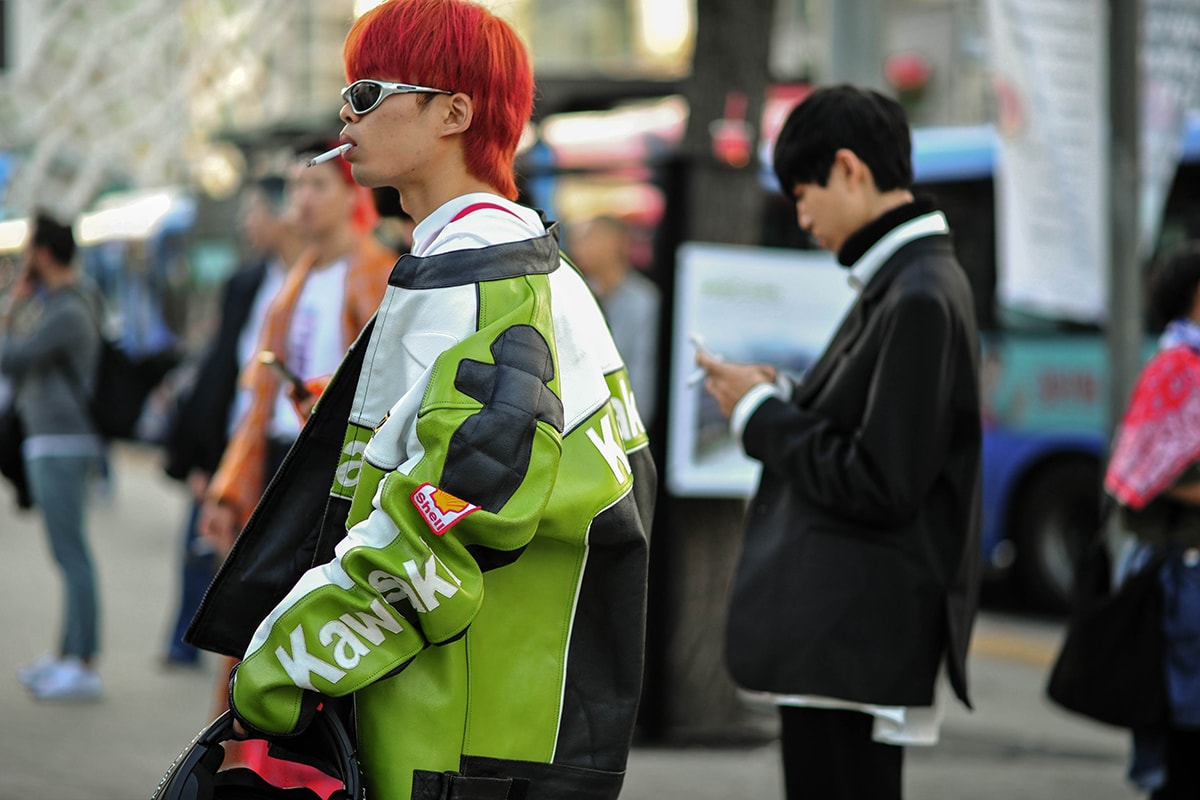 In terms of personal style, what do Koreans really excel at?
Jung Kuho, Seoul Fashion Week Involvement with their local audience. Other fashion cities and collections are only involved with specialists and industry higher-ups whereas we are involved with everyone.
Monica Kim, Vogue.com I think taste, in general, is quite good. They are good at keeping track of what brands and items are "hot" at the moment. The average Korean cares a lot about fashion and their personal appearance—more than the average American, I'd say—so they look more put together. It comes through in details—shoes and glasses, finding the right fit. Things like that.
Sev Halit, Selfridges Mentioned above.
Hwansung Park, D-ANTIDOTE I think that the fashion here reflects the environment. For example, when I was in London, if I wore something vivid or colorful, it sometimes wouldn't fit with the aesthetic of the city. Whereas in Seoul, all of the buildings, shops and roads are very modern and new. So it means that people can digest these kinds of flashy colors easier than in other cities.
Be sure to check out all of our coverage from Seoul Fashion Week Spring/Summer 2018.