Kyrie Irving Goes Back to Thinking the Earth Is Flat, Says "No Real Picture of Earth"
"And we haven't been back to the moon since 1961 or 1969."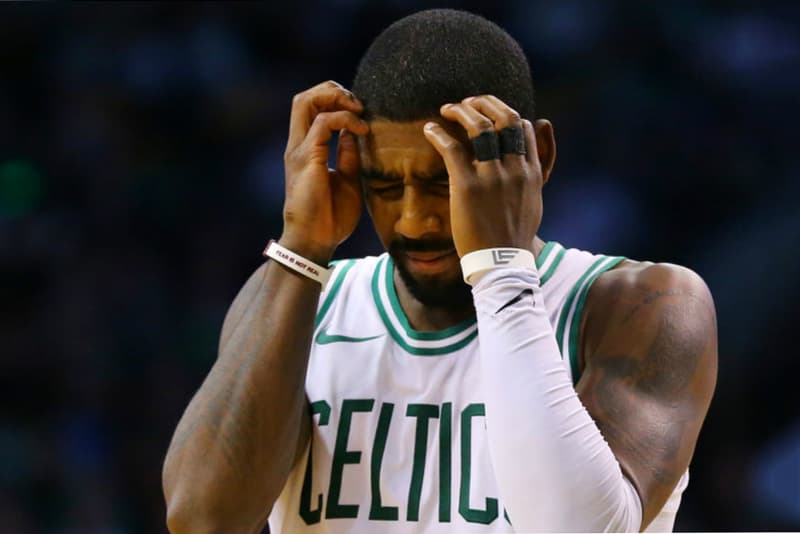 Boston Celtics guard Kyrie Irving has opened up the flat Earth theory conversation once again. As many basketball fans can remember, Irving made a ridiculous comment insisting that "the Earth is flat." Though he recently came forward to admit he was trolling us back in September, Irving has gone back on his statement during an interview with UConn women's basketball coach Geno Auriemma just last week.
Irving said the following on the subject:
"The whole intent behind it, Coach, it wasn't to bash science. It wasn't to like have the intent of starting a rage and be seen as this insane individual. When I started seeing comments and things about universal truths that I had known, like I had questions.

When I started actually doing research on my own and figuring out that there is no real picture of Earth, not one real picture of Earth — and we haven't been back to the moon since 1961 or 1969 — it becomes like conspiracy, too."
Leave your thoughts below and be sure to read our exclusive interview with Kyrie Irving while he was in Japan. Also check out our recent interview with LeBron James during his stop in Hong Kong and our HYPEBEAST Magazine feature, LeBron James: The New-Age Leader.