Elon Musk Teases That the Tesla Roadster May Be Able to Fly
"Rocket tech applied to a car opens up revolutionary possibilities."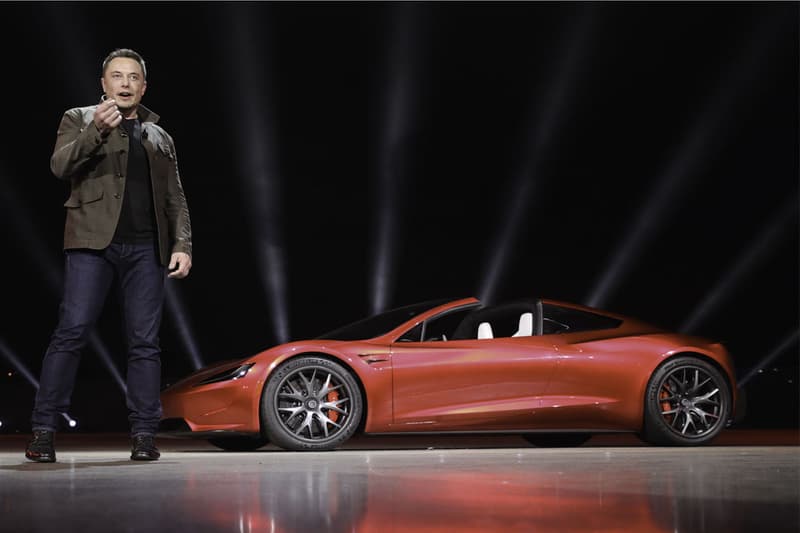 Tesla and CEO Elon Musk are no strangers to making revolutionary steps in the world of technology, and it seems the new Roadster may have an unprecedented trick up its sleeve — it may be able to fly. Musk unveiled the next-gen Roadster at a press release last week — boasting an already impressive package, which includes a 0-60 mph time of just 1.9 seconds, a top speed of 250 mph, and a battery pack that provides a 620-mile range. Yet, following another statement made by the acclaimed entrepreneur, it seems that an upgrade to the car may be able to take it to the "next level."
Musk teased this statement via Twitter disclosing, "Not saying the next-gen Roadster special upgrade package *will* definitely enable it to fly short hops, but maybe…Certainly possible. Just a question of safety. Rocket tech applied to a car opens up revolutionary possibilities." While it sounds like something out of a Blade Runner movie, it isn't out of the realm of possibility — especially given that Musk is also the CEO of SpaceX and therefore already has the required rocket tech at his disposal. A cross-collaboration between both of Musk's companies was in fact touted earlier this year by a Tesla spokesperson via Bloomberg who said, "Given that Tesla and SpaceX are totally non-competitive and have a similar first-principles approach to problem-solving, employees at one company are occasionally able to share ideas that help the other."
You can check out Musk's tweets below.
Not saying the next gen Roadster special upgrade package *will* definitely enable it to fly short hops, but maybe …

Certainly possible. Just a question of safety. Rocket tech applied to a car opens up revolutionary possibilities.

— Elon Musk (@elonmusk) November 19, 2017
In other automotive news, Uber inks a $1 billion USD deal with Volvo for 24,000 autonomous vehicles.