Apple Park Is Stocked With Luxury Hiroshima Chairs
And you can purchase your own.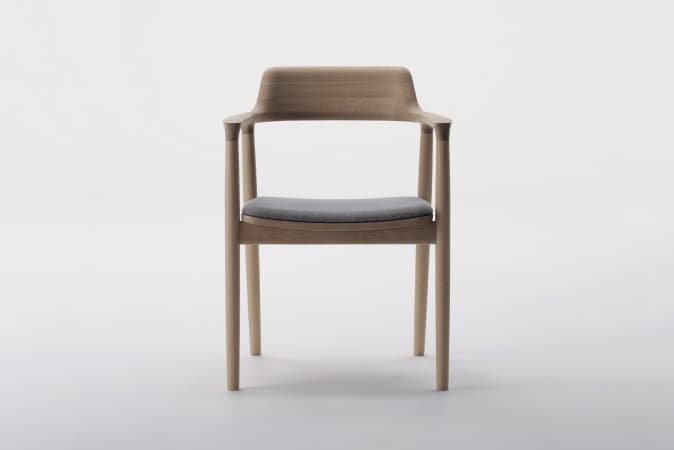 When it comes to almost anything with an official Apple branding, consumers can always expect sleek design. For a good example, look no further than the furnishings of Apple Park. Besides all the striking architectural marvels located within the newly-built Apple Park, the special arm chairs that reside in the cafe area are indicative of the tech company's focus on pleasantly streamlined design.
For its expansive, detailed exploration of the design and creation of Apple Park, Wallpaper* magazine dug deep to discover the specific reasons behind the Hiroshima chair that calls Apple's new structure home. Produced by Japanese company Maruni, the Hiroshima chair comes from the mind of designer Naoto Fukasawa and is billed as an artistic take on the synthesis of minimalist beauty and high-quality materials. Along with all the other incredible details, these specific Hiroshima chairs were customized for Apple Park's needs and were built to pair perfectly with the overall aesthetic of Apple Park.
For those with the cash to spare, you can seek out your own from Maruni. In the meantime, receive a full breakdown of Apple Park by reading Wallpaper*'s new feature.
Even though Apple might have three new iPhones in the works, the company still has more than enough work on its plate thanks to the new iPhone X.