Here's What the U.K. Is Wearing for Fall/Winter 2017
From Selfridges to MACHINE-A, we asked buyers from the UK's most influential stores.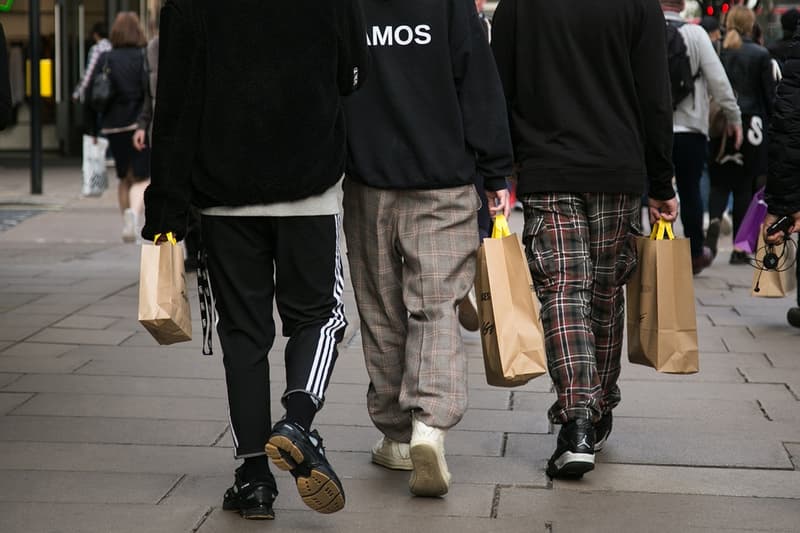 It may only be October, but the heady days of spring and summer already seem like a lifetime ago, with the Fall/Winter 2017 season and its steady stream of drops and lookbooks now in full swing. Along with the shifting light and temperatures, this has also brought on big changes in the kind of sartorial trends taking hold — both within the fashion industry and on the ground at grassroots level.
To find out what people in the U.K. are wearing this season, we caught up with buyers from four of the country's most influential stores. They told us which brands are selling well, which pieces are popular and what overall trends we'll be seeing more of over the coming months.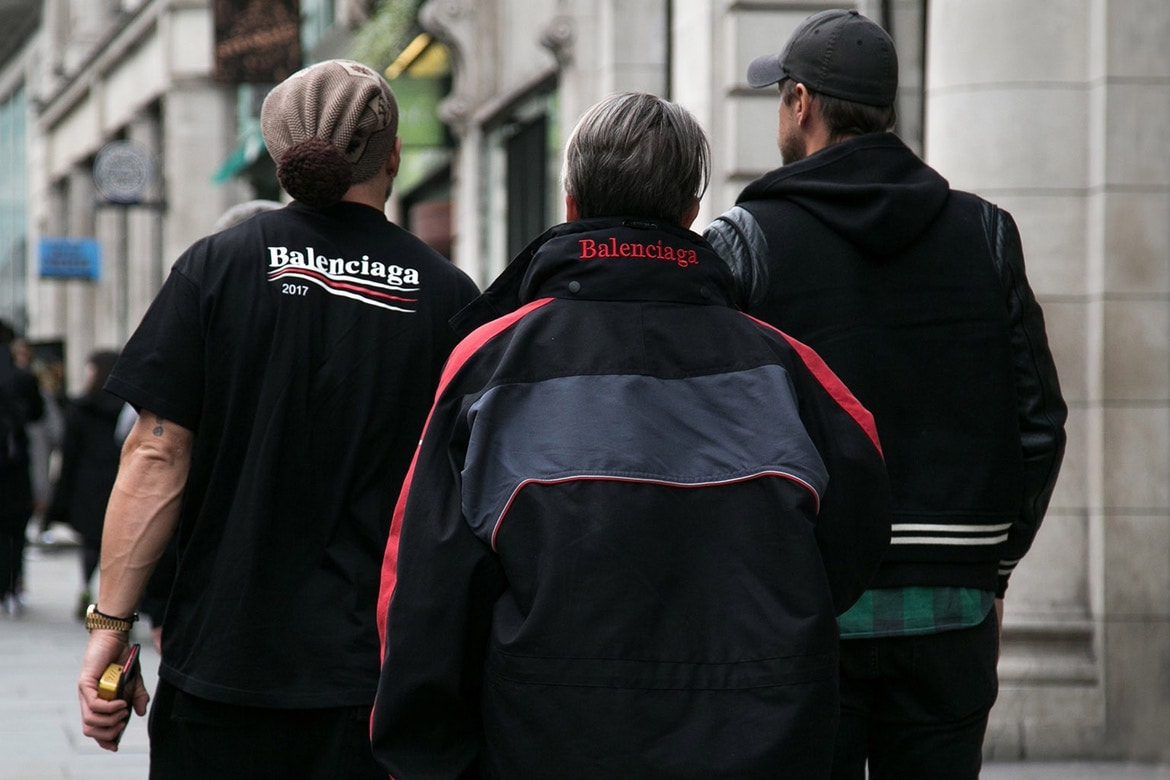 Are there any pieces that you've seen selling particularly well this season? If so, why do you think that is?
Joshua Brinksman, Buyer at MATCHESFASHION.COM: Jersey product and tracksuits in particular are still performing well for us – driven by the continued focus on sportswear that we've seen on the runways. This trend is supported across luxury, contemporary and streetwear as brands such as Gucci, Martine Rose and Stone Island showcased their versions of tracksuits, belt bags and technical outerwear for Fall/Winter '17.
Lee Goldup, Menswear Buyer at Browns: The sportswear aesthetic is continuing strongly this season and there's no sign of this trend slowing down. Hoodies and sweatshirts are selling exceptionally well for us, and we've also seen a real uplift in knitwear. Statement pants are also having another great season for us. Our customers are often looking to stand out from the crowd and they come to Browns for that very reason.  
Fashion-show statement pieces also continue to perform incredibly well, as we've always had a customer who seeks out the hottest items from the runway. We've already sold out of Raf Simons' 'I love NY' sweater and the Balenciaga trench coats sold out within two days.
Harry Fisher, Buyer at MACHINE-A: Technical outerwear has been a big thing for Fall/Winter '17. It's been flying out, especially now that the weather is beginning to turn. The development of suiting has also been key.
Jack Cassidy, Designer and Contemporary Menswear Buyer at Selfridges: Bright colors have dominated this season, with eye-popping hoodies and sweaters continuing to work really well. In recent seasons we have noticed that customers are increasingly willing to take more risks with color and pattern when the shape silhouette is more sporty – orange, yellow, pink and purple have been the standout shades this season.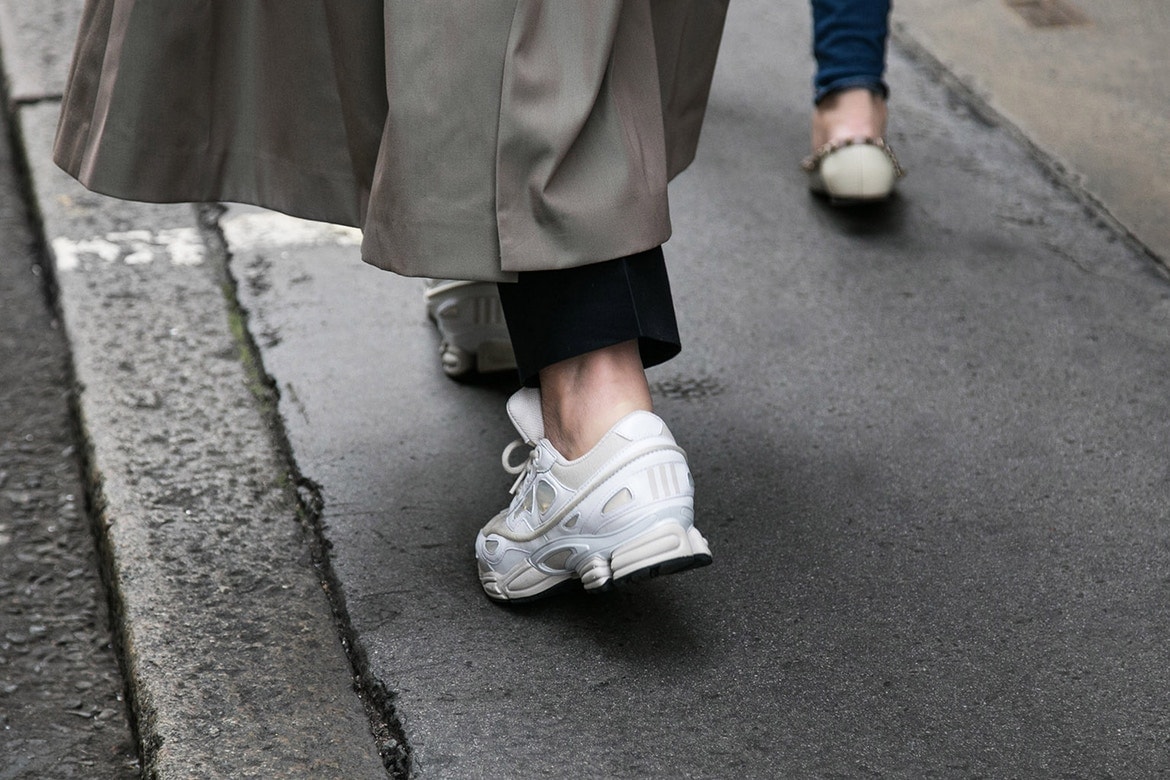 Which brands have people been going for this season? Why do you think that is?
Joshua Brinksman: Balenciaga, Raf Simons and Calvin Klein 205W39NYC are hugely popular brands with a loyal following. A key to their success with us is that they all have a unique, distinctive aesthetic that permeates from their statement pieces through to elevated staples across many different categories.
Lee Goldup: The usual suspects Balenciaga, Gucci, and Off-White™ are performing incredibly well for us and continue to be some of our best sellers. Raf Simons, Haider Ackermann and one of our UK exclusives, Edward Crutchley are also performing exceptionally well and we've already placed several special orders for our customers.
Harry Fisher: In terms of menswear: Liam Hodges, Cottweiler, Alex Mullins, Raf Simons, Gosha Rubchinskiy, Napapijri, Kang, Expert Horror. For womenswear: Alyx, Delada, Hyein Seo, Rue-L, Paula Know, Marta Jakubowski. All these brands are doing particularly exciting work at the moment. They're keeping it young, fresh and exciting.
Jack Cassidy: This season we've seen our customers move more into music and artist-led product as opposed to typical 'fashion' brands. As part of Music Matters at Selfridges we've had exclusive best-selling ranges from Justin Bieber, The Weeknd, Mains by Skepta, Craig David and most recently the AWGE Bodega where we've been selling Midnight Rave (Shane Gonzales), LYBB (A$AP Twelvyy), Marino Infantry (A$AP Ant) and Cozy Boys (A$AP Snacks and A$AP Lou).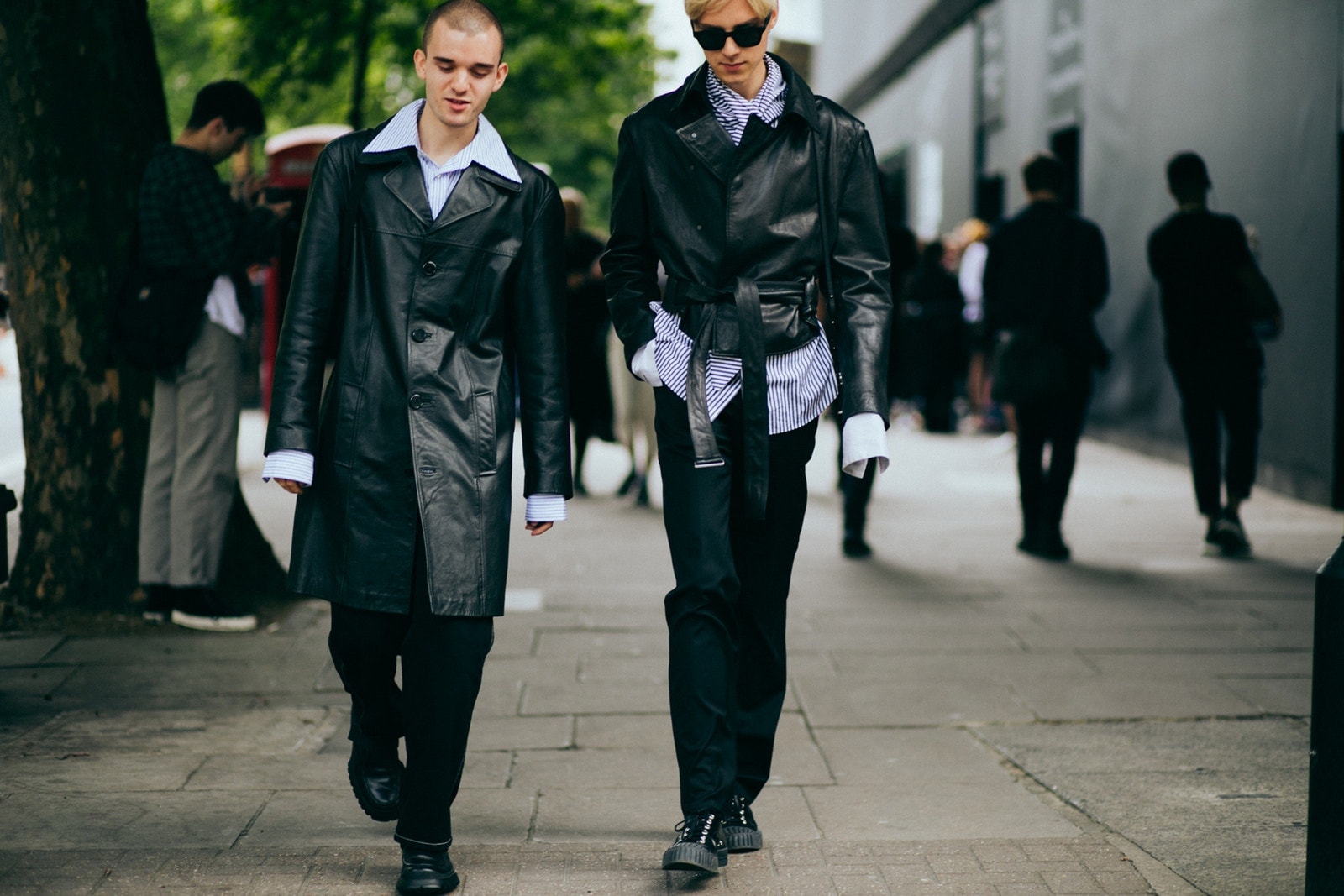 Are there any brands which are new to your store? If so, why did you start stocking them for this season?
Joshua Brinksman: Emerging contemporary brands such as London-based Cottweiler and LA streetwear label Fear of God are two key designers we have introduced this season – our customer is increasingly conscious of new contemporary menswear and the timing felt right for both brands. We also think it's important to update our offering from existing brands by introducing more exclusive collections such as our recent collaborations with Lanvin and AMI. 
Lee Goldup: We've introduced over 20 brands to Browns this season including Greg Lauren, Mackintosh 0001, sacai, Calvin Klein and most recently Prada. Browns was the first boutique to introduce Prada to the UK many years ago, so we're very excited to bring it back for A/W '17. All of these brands will bring something very different and exciting to our brand mix, and we've already had a great response from our customers.
We've also been looking at how the high-performance world crosses over into the world of luxury fashion. We've introduced several high-performance brands from Hoka One One, to Roa and Salomon S lab. You can wear all these brands for your weekly trail run, and you can also wear them with a pair of Rick Owens trousers to work. It's a trend that we've really noticed on our last few trips to Japan, and it's this unexpected styling that is really interesting our customer right now.
Harry Fisher: We have just started working with a really interesting brand 'Rue-L.' It's a women's streetwear brand based here in London. It's really different from everything else at the moment, and is all about the figure and silhouette of the women. The brand can be seen worn by Susie Bubble, and is going extremely well for season 1 with us.
Jack Cassidy: Heron Preston was new this season and has performed amazingly well. We launched the brand with a very strong pop-up and event as part of his World Tour. The exclusive World Tee sold out instantly, customers consistently want to purchase a piece that is exclusive and linked to an event. Personally, I really appreciate Heron's point of view and approach to design.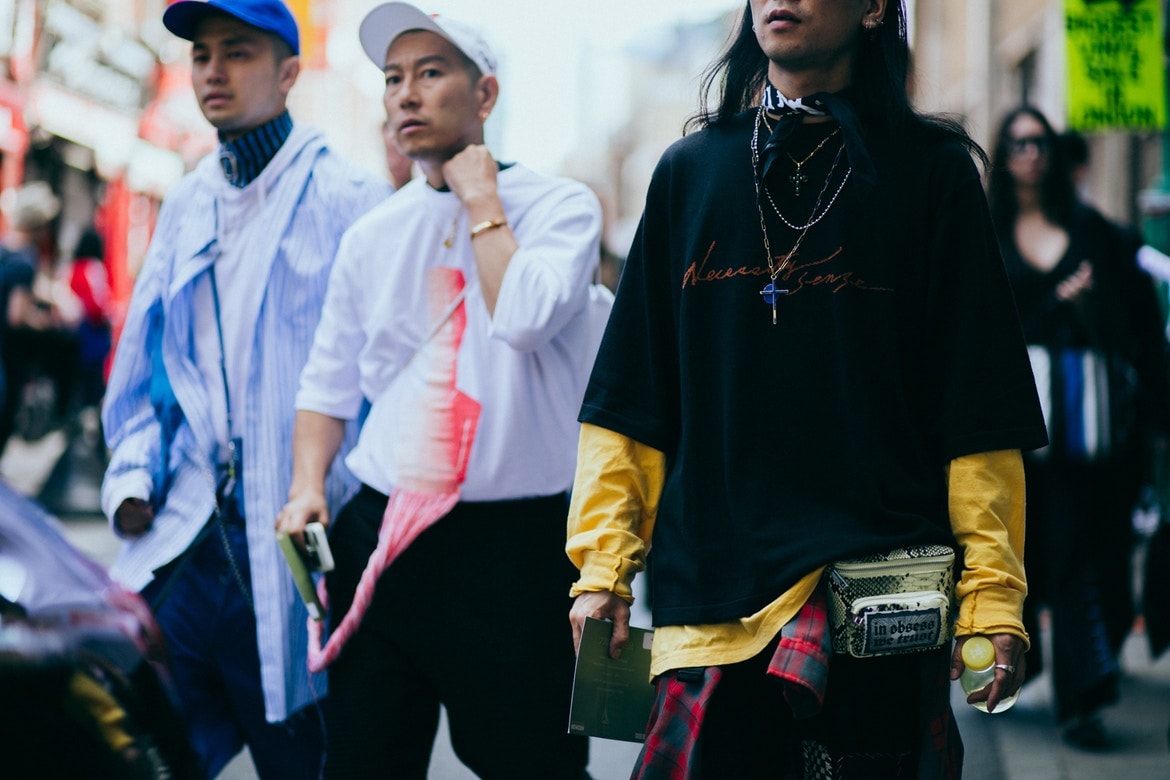 What is the trend that you have seen dying out this season?
Joshua Brinksman: This season we noticed a slight shift from the cropped trouser length across denim and tailoring to wide leg, looser fits that sit gathered on the ankle. It feels inevitable given the more relaxed sportswear seen on the runway, and this style of trouser works with chunkier sneakers – another trend that continues through Spring/Summer 2018.
Lee Goldup: FW17 was all about the SLOGO and we've hardly seen any minimalistic items this season because of this rising trend. We've noticed that our customers are less into the 'rock 'n' roll' vibe at the moment and most recently are taking a more casual approach as they tend to opt in for sneakers with a comfortable pair of trousers.
Harry Fisher: Although I still buy into a lot of sport wears, the trends have really progressed into a far more tailored look.
Jack Cassidy: For previous seasons we have seen distressed jumpers, shirts and denim perform extremely well. However this season we've noticed customers moving away from this in favor of a cleaner aesthetic.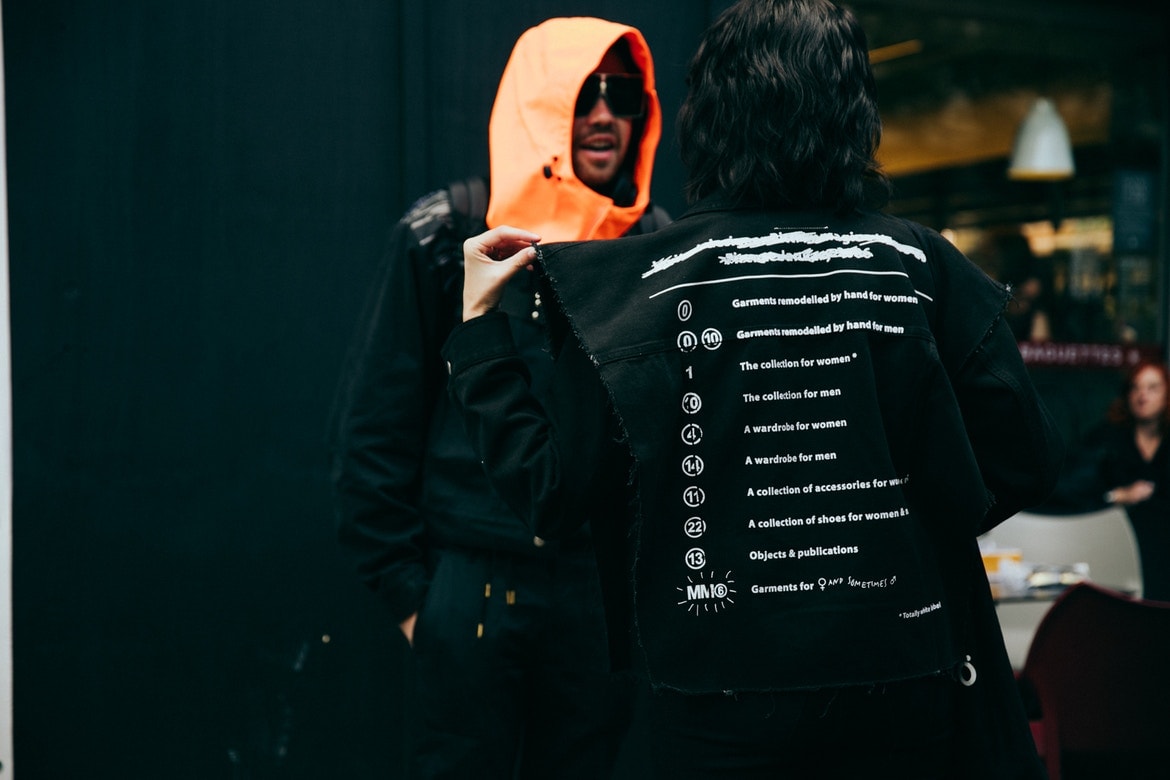 What trends do you see picking up this season?
Joshua Brinksman: Tailoring, with the suit in particular is performing well for us. Balenciaga and Martine Rose both styled their tailoring looks in a more casual way, pairing suits and shirting with chunky sneakers and down gillets. Formalwear worn in a casual way has inspired our younger customer to try these pieces and adopt this trend.
Harry Fisher: As above, tailoring has been progressing season after season. Now we can see more and more references of past cultures and history being shown throughout collections.
For more U.K.-related fashion news, check out our recent trip to A$AP Rocky's AWGE Bodega at Selfridges.