Tim Hortons Debuts Buffalo Wings-Flavored Latte
For those who crave wings and coffee, simultaneously.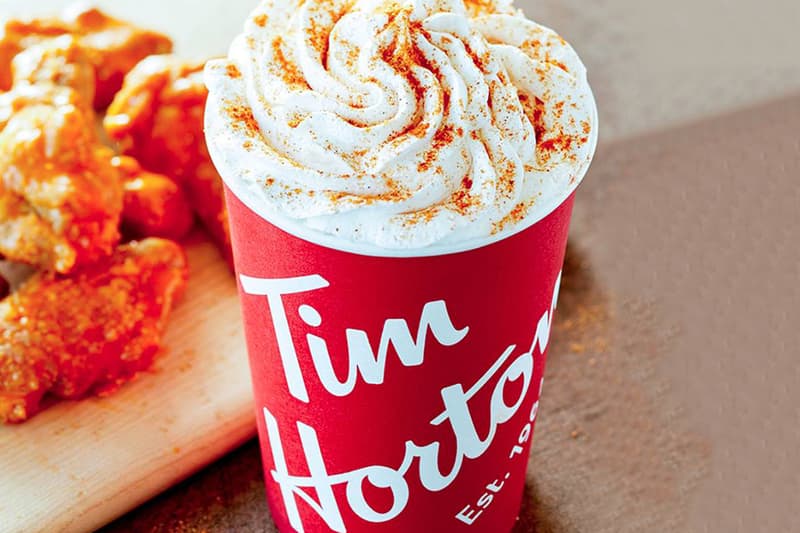 Look out Pumpkin Spice Latte, Canadian restaurateurs Tim Hortons have unveiled a new fall beverage flavor. The Buffalo Latte fuses the caffeine of coffee and the flavor of buffalo wings into one daring drink.
The Tim Hortons Buffalo Latte is part of the brand's new espresso line offered at select restaurants. Typical coffee ingredients like espresso, steamed milk, and mocha are blended with buffalo sauce flavoring, then completed with a whipped topping and just a hint of buffalo seasoning.
Courageous coffee drinkers can experience the concoction starting today at select locations. In other food news, Jaden Smith recently partnered with Umami Burger on a selection of sandwiches to support hurricane relief.