Noah Reveals Its First-Ever Skate Deck for Fall/Winter 2017
A cyan blue cruiser.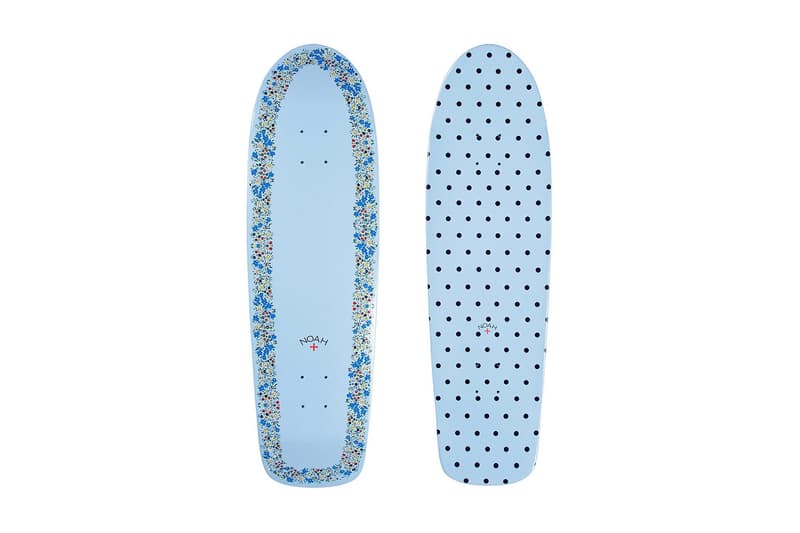 Noah has unveiled its first-ever skate deck that is set to arrive this Fall/Winter 2017 season. The New York-based streetwear label has roots in the skateboard industry especially with founder Brendon Babenzien being a leading figure in the skate-surf domain even before he was Supreme's creative director. The inaugural variant takes on a cruiser silhouette that is beautifully wrapped in cyan blue alongside polka-dot and floral motifs. More precisely, it boasts a 6.5-inch long rounded nose inserted into a 15-inch wheelbase.
If you're planning to shred, you'll want to add risers with cruiser wheels for improved handling and to help reduce wheel bites. Check out the gorgeous board above and pick one up at Noah's official website.