A$AP Rocky Brings NYC to London With AWGE x Selfridges Bodega
Spreading the bodega love.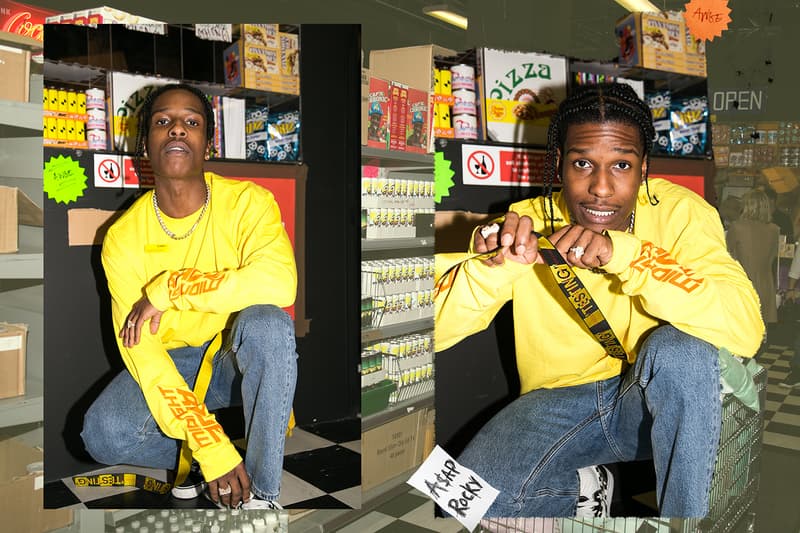 1 of 3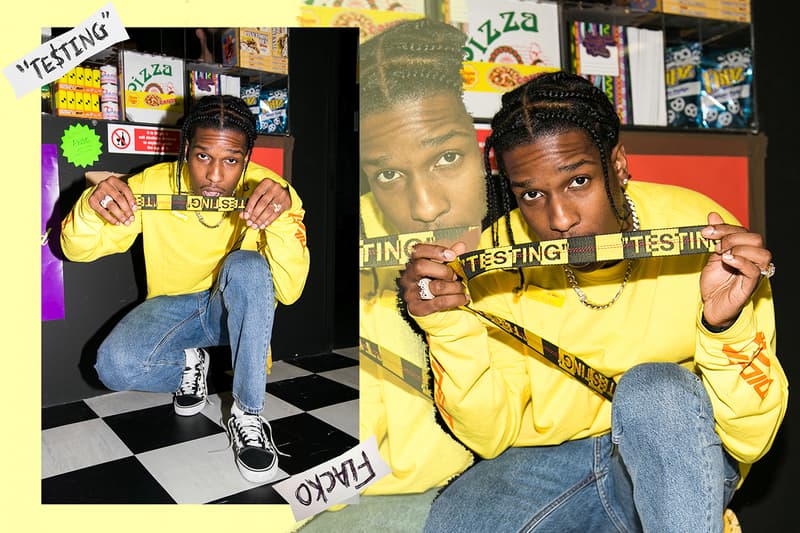 2 of 3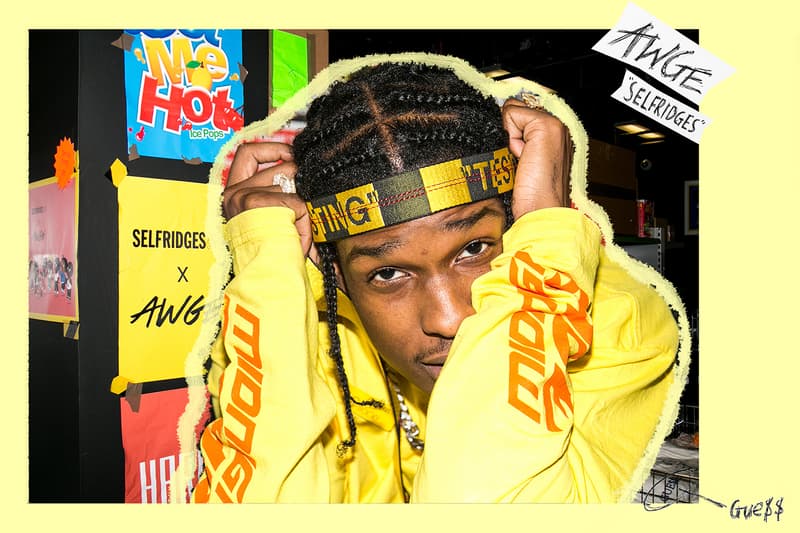 3 of 3
Between the release of A$AP Mob's Cozy Tapes Vol. 2: Too Cozy back in August and details emerging of his upcoming third solo studio album just this week, it's fair to say A$AP Rocky keeps busy when it comes to his music. Dropping chart-topping tracks, however, barely scratches the surface of Rocky's repertoire. A recently-announced multi-platform partnership with Under Armour, his well-documented admiration for and subsequent association with Raf Simons, collaborations with GUESS and the success of his burgeoning AWGE brand, though, help paint a bigger picture of the 29-year-old polymath from Harlem.
And Harlem, or a small slice of it at least, is where we meet with Rocky. A transformed Ultra Lounge at Selfridges in London plays host to his new pop-up store — bringing a New York City institution across the Atlantic with a minutely designed and meticulously realized Bodega concept. The pop-up houses over 150 exclusive products, including everything from Midnight Studios apparel to branded donuts and his own collaboration with GUESS. It's an interesting set-up, too, not least of all because the bodega itself isn't necessarily something which a UK audience will be familiar with. Yes, we have supermarkets and corner shops, but — as a nation of consumers — the UK as a whole is used to a far less focused way of shopping. Not so in New York.
"You know, culturally, we don't have grocery stores," A$AP begins, when asked what it is that makes these spots such an integral part of NYC life. "We have delis and bodegas, you know? I wanted to bring that experience overseas and make it an international thing, because that experience only exists in New York City."
"I didn't know exactly what this would be, I just knew I wanted it to feel like a Harlem bodega, you know?"
It's something Rocky himself is clearly passionate about, too. Beyond the obvious end goals of selling products and promoting his brand, there's a genuine spirit of generosity in what he has created here — in his desire to share an experience which has impacted his own life. "If you go to California or any other state," he continues, "yeah, they have delis. And maybe something in a deli that shares some resemblance or some nuance will remind you of a bodega; maybe the music, the smell or some kind of product, you know? But," he begins — pausing for a few seconds to look around at the tiled floors, the detail of the counter display and the stacked shelves of cereals, candy, soft drinks and clothing that make up the space — "There's nothing like a traditional, up-town bodega, you know?"
There's also more to bodegas than the products they carry and the storefronts they sell from; these spaces are cornerstones of countless communities — something Rocky knows better than most. "For sure," he nods, "It seemed like it had died. There's a lot of gentrification, which isn't always a bad thing — but I think when you want to start something, to change something, it's better to take something that already exists — to emulate something that already has meaning as a part of something —  and not just go straight in with something cold and commercial. So I was like, 'damn,' let's start at the bottom. Let's go in with the bodega. I didn't know exactly what this would be, I just knew I wanted it to feel like a Harlem bodega, you know?"
1 of 4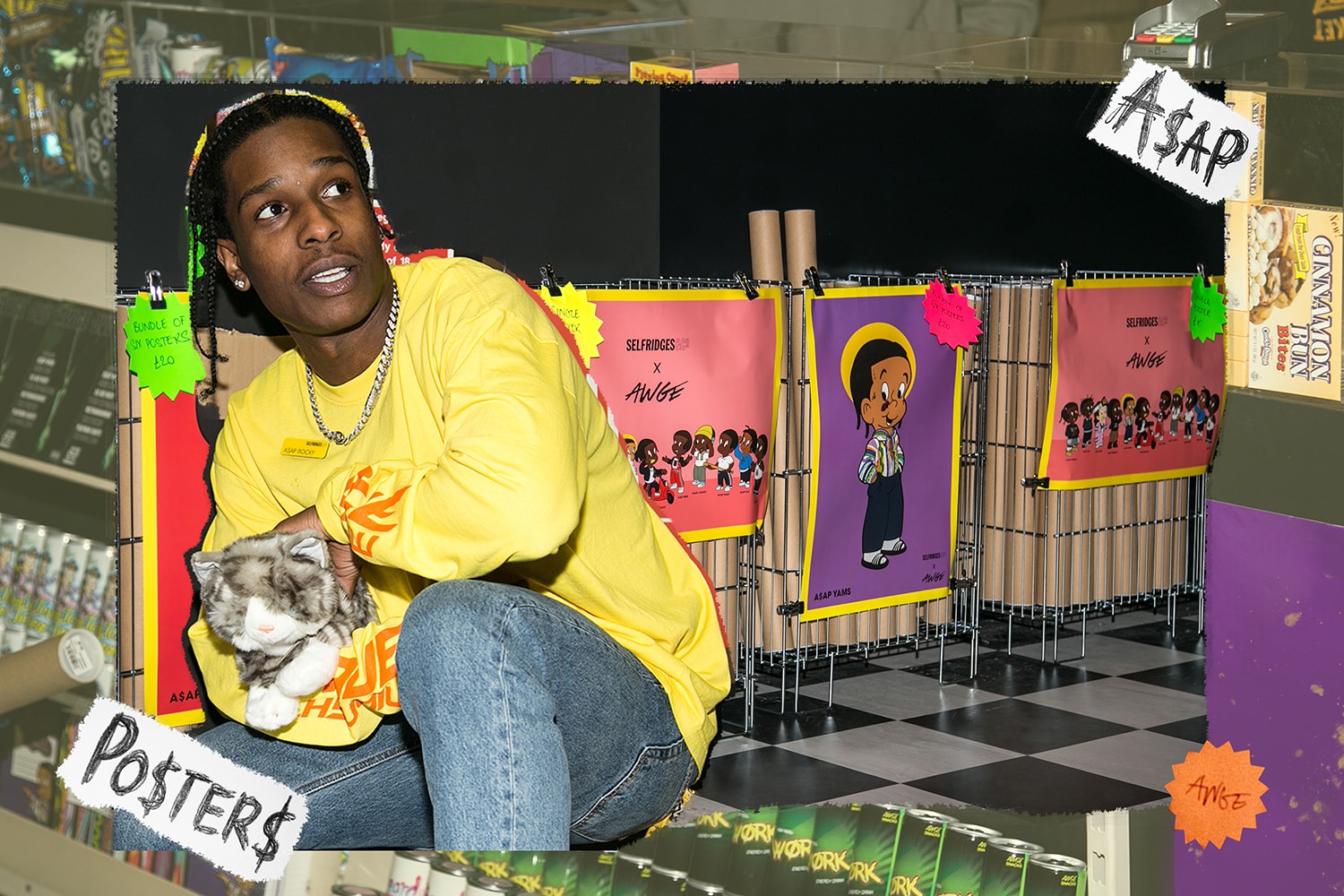 2 of 4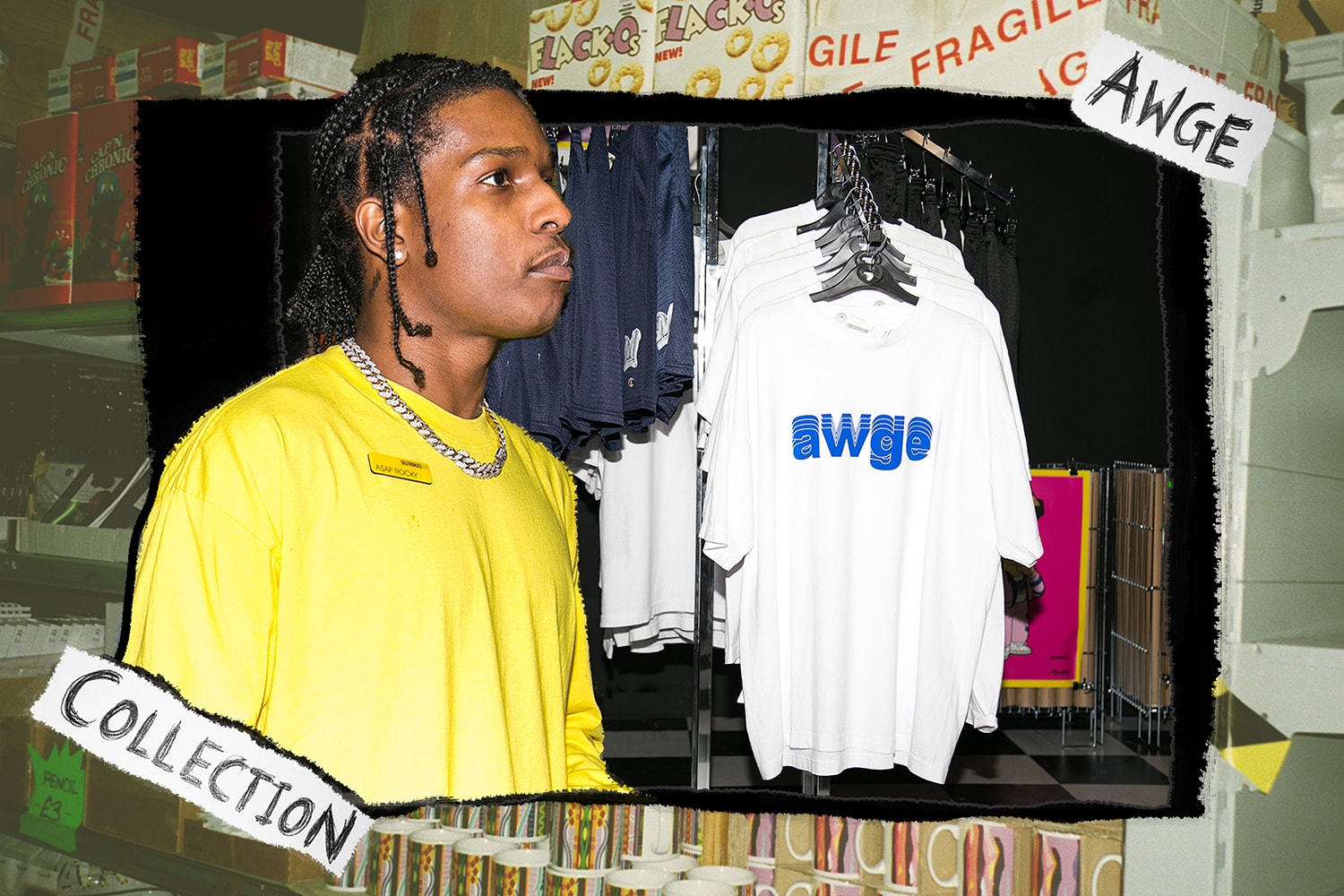 3 of 4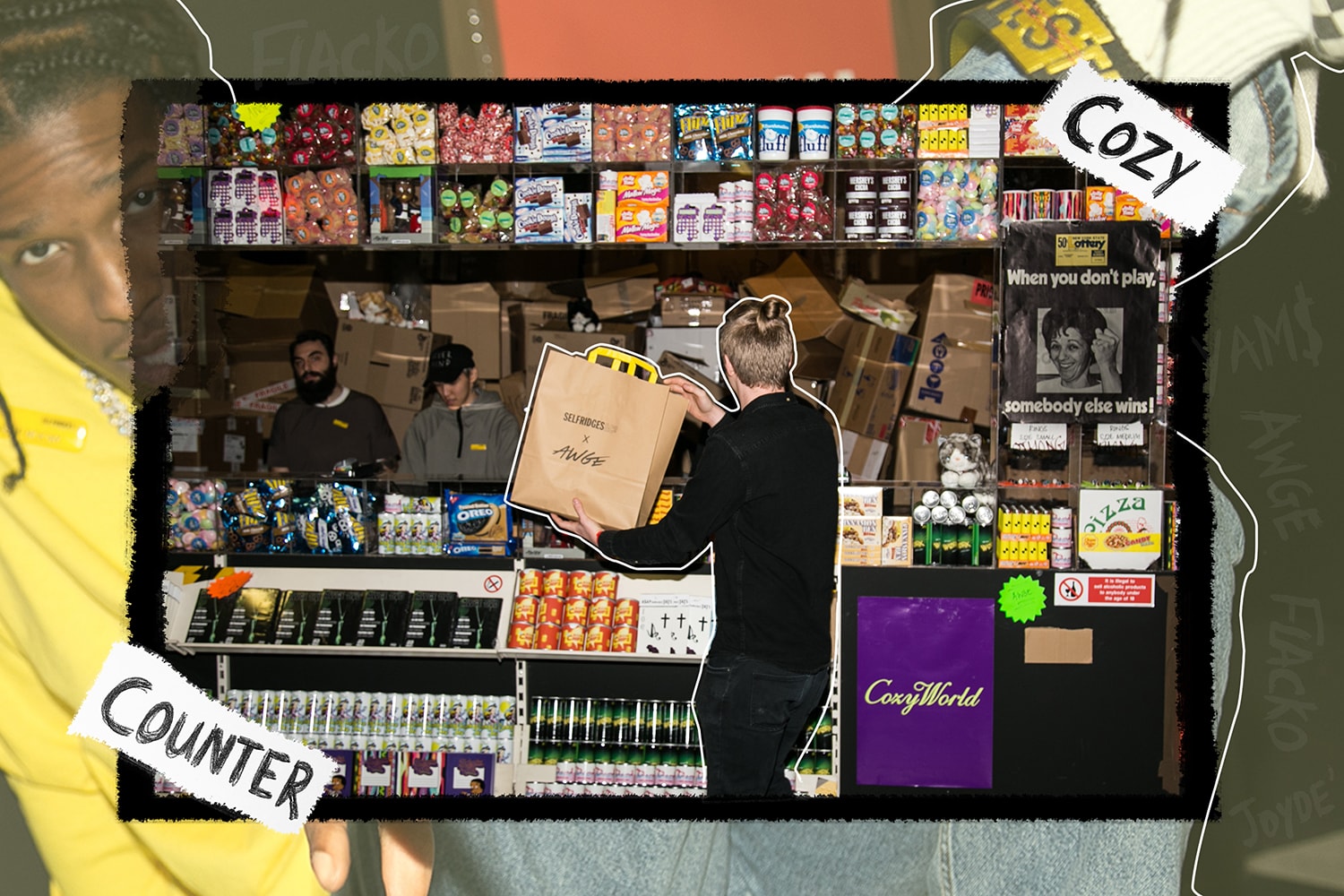 4 of 4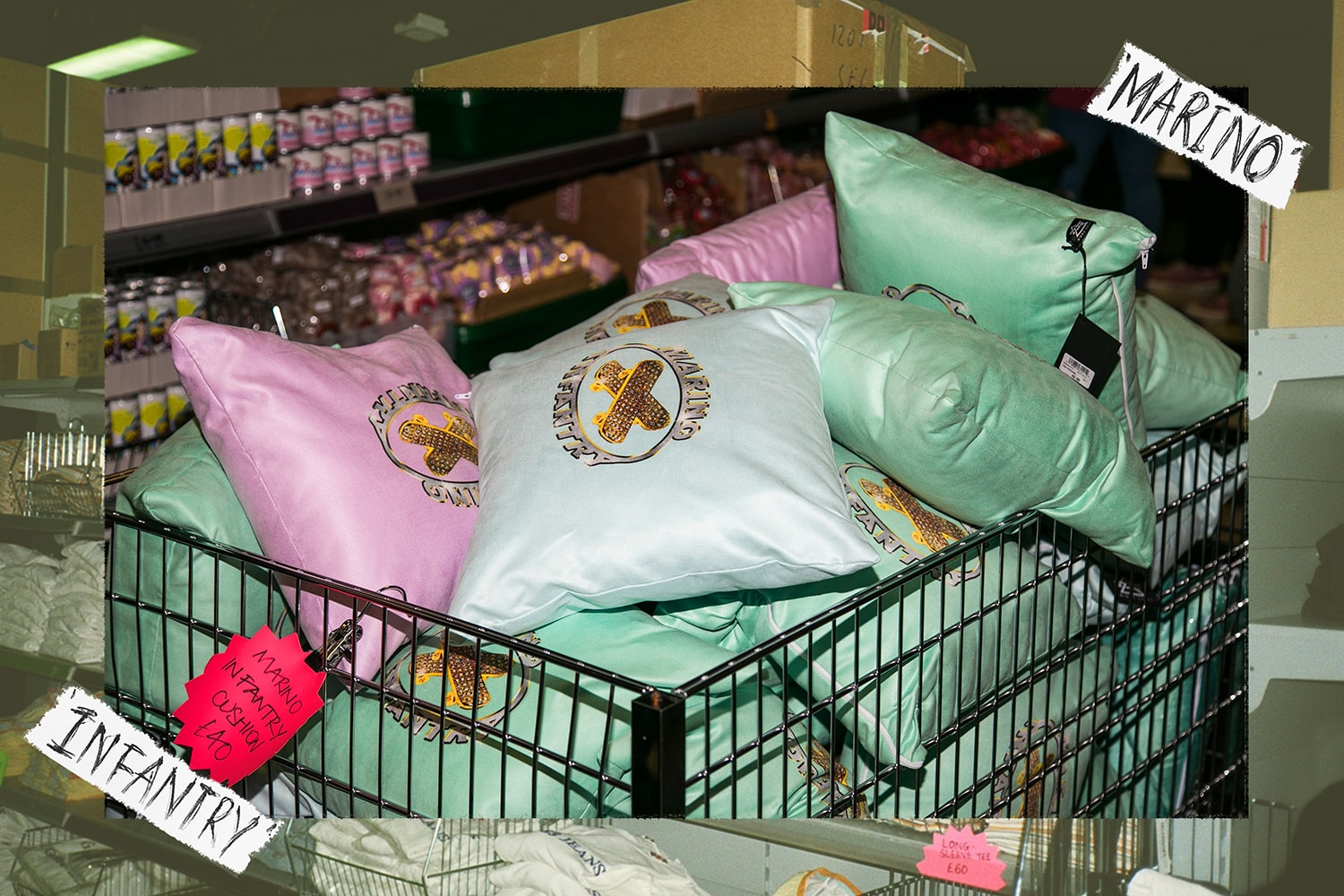 As far as A$AP Rocky is concerned, the spirit of the bodegas he grew up visiting is an essential part of the experience he's bringing with him to Selfridges. Reminded of the recent news that two former Google employees were not only taking the bodega name in vain but also looking to replace them with automated vending machines, he was less than impressed with the idea but effusive about his own love for the real thing. "Nah, listen," he shrugs, "That ain't the old bodega. I'm actually from New York City and I actually grown up in bodegas. I don't know if they experience is gonna be like that — if they saw it in their mind the way that I saw it — because I was like 'wow.'"
When we speak about where the line between art and commerce is drawn and how concepts like this blur the boundaries a little, there's little room for cynicism in Rocky's response. "We wanted to still make art, but at the same time it's not just about making money, you know, a lot of this stuff isn't so expensive — a lot of this stuff is affordable," he explains. "For the most part, anyone can afford this stuff and that's important. I wanted everyone, no matter their financial status, to enjoy the same kinda experience — you know?" It's the kind of philosophy that Rocky seems to stand for in everything he does, adamant that — whatever success has come or is yet to come his way — he hasn't lost touch with his roots. AWGE, he says, is just a "bunch of ghetto kids coming up — riding the new wave of art and technology, fashion and technology."
"We wanted to still make art, but at the same time it's not just about making money, you know, a lot of this stuff isn't so expensive."
With that in mind, asked what he'd like anyone visiting his AWGE x Selfridges bodega to take away from the experience, he cracks a smile and joke — "I want people to take away shirts and snacks!" — followed by the kind of warm and infections laugh that makes him such a likeable personality. Then he settles in and gets serious: "Nah, you know, it's an experience. It's one of those things — you just gotta be here to feel it, you know? — a lot of this concept, a lot of these products, they won't be available after today. A lot of this stuff is exclusive to this store, to Selfridges, and that's what's cool about it — I think they about to start letting people in and that's exciting to me, you know?
"HYPEBEAST kids been following what we do for years now, so you know how we do things," he says, pointing outside to the curb where the first of his customers are waiting to meet him at the register, "this is just another component to that. I just hope a lot of those kids get to experience it out here in London."
You can book an appointment to visit the AWGE Bodega or get hold of some of the products sitting on its shelves over on the Selfridges website.