Nintendo SNES-Themed 3DS XL Is Coming to North America
Currently available for pre-order.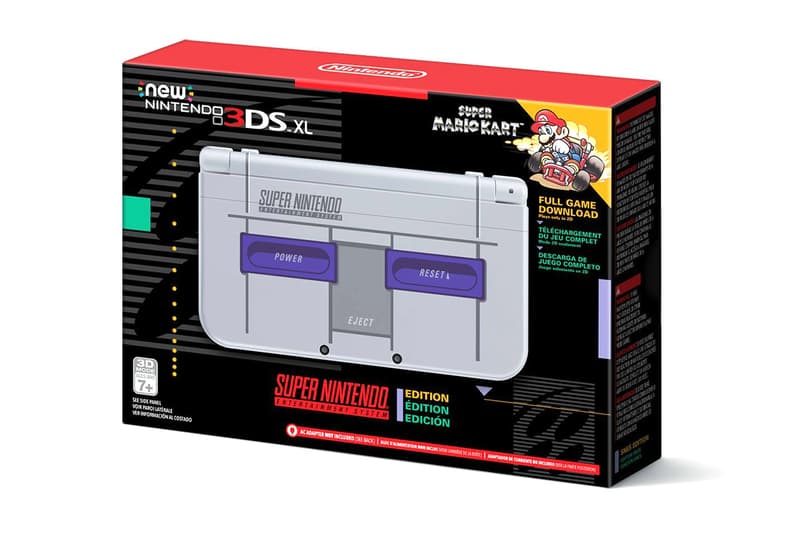 Nintendo has recently released the SNES Classic, but before that, its announcement spawned a SNES-themed 3DS XXL exclusive to Europe. However, Twitter user Wario64 has announced the 3DS will be making its way to North America as well.
The handheld is currently available for pre-order in the US for $199.99 USD. It will ship a whole two weeks after the Europe release on November 27, just in time for the anticipated release of Pokémon Ultra Sun/Ultra Moon on November 17. A Super Famicom counterpart hit stores last year in Japan, with this recent announcement completing the trifecta of these region-specific 3DS special editions.