A Look at Europe's First Underwater Restaurant in Norway
A concrete monolith submerged into water.
1 of 4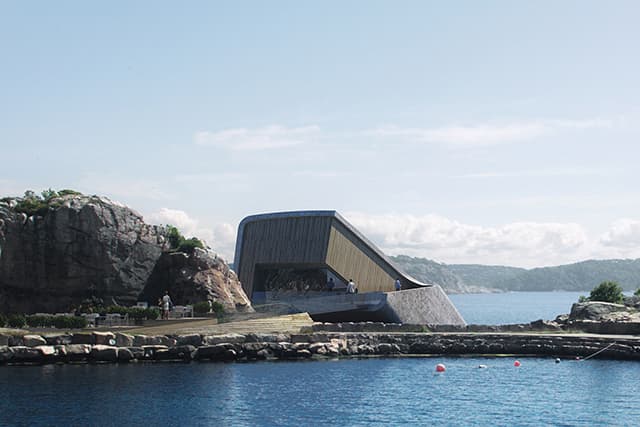 2 of 4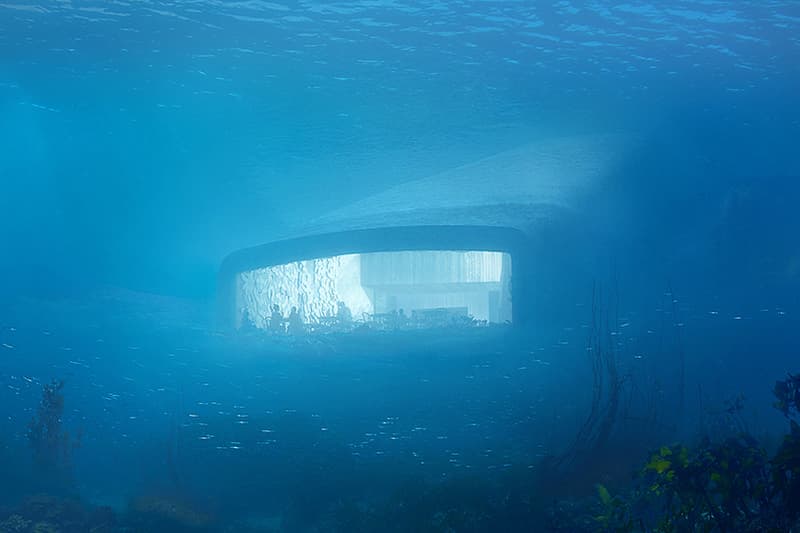 3 of 4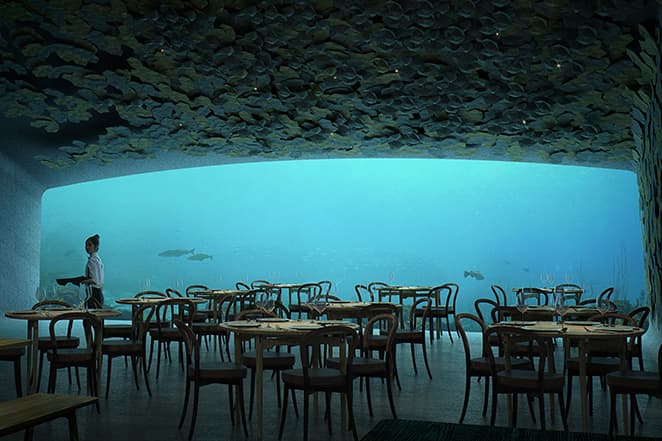 4 of 4
Renowned architecture firm and design studio, Snøhetta, has unveiled conceptual photos of its planned underwater restaurant aptly called Under in Norway. Located at the southernmost tip of the Norwegian coastline, the restaurant is designed as a concrete monolith that will be partially submerged into the sea near the village of Båly.
The dining establishment will provide guests with a unique immersive experience that heightens all five senses. A scrumptious selection of locally-caught lobsters, cod, mussels, and more seafood are offered in the main dining area at the restaurant's lowest level. Moreover, a champagne bar located between the coastline and ocean will allow guests to view the sprawling seabed where the dining area is contained.
When it comes to decor, Snøhetta has wrapped the interiors with dark blues and greens that reflect the natural surroundings. Not to mention, a marine biology research center is also located inside the concrete structure that is dedicated to analyzing a wide range of organisms in the Norwegian sea.
Take a look at the photos above and learn more about Under by visiting Snøhetta's official website.