This Rare Modified AJ 1 Worn by Michael Jordan After a Foot Injury Is Now up for Auction
One of only two pairs in existence.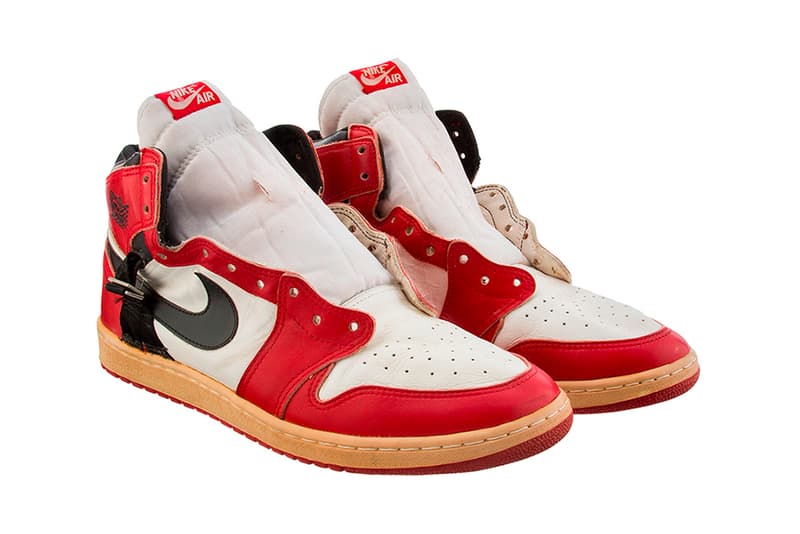 Collectibles auctioneer Heritage Auctions recently put a pair of rare modified Air Jordan 1s worn by Michael Jordan. The customized sneakers were worn by an injured MJ during the playoffs of the 1985-86 NBA season for exactly one game. Nike modified the pair of Chicago AJ 1s by adding an ankle support system constructed of leather and velcro to protect Jordan's injured foot. With an opening bid of $5,000 USD, the rare modified Air Jordan 1 will be up for auction for the next 30 days.
Also, make sure to check out the how Jordan Brand celebrated its first official #MJDay.