McDonald's Promises More 'Rick and Morty' Szechuan Sauce Is Coming
Over 100 fans chanted "we want sauce" outside McDonald's when they ran out.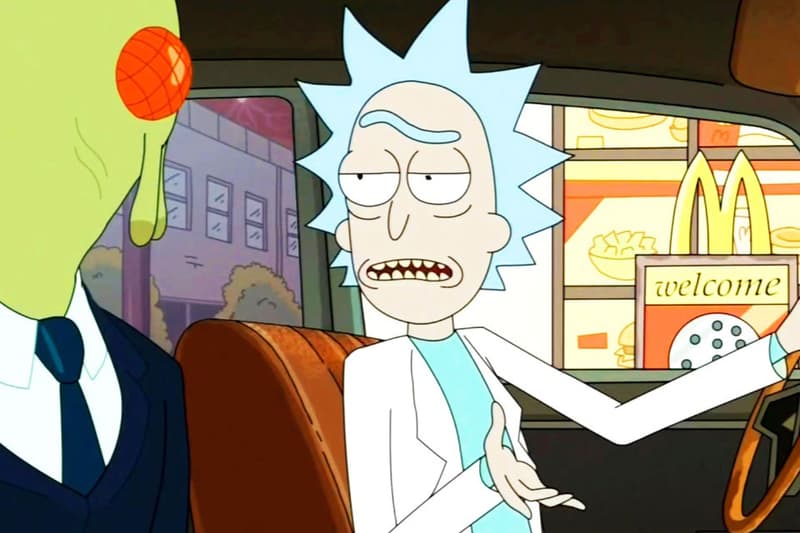 McDonald's made Szechuan sauce available for one day over the weekend, but one day wasn't enough for passionate Rick and Morty fans, who took to voicing their complaints on the restaurant's shortages in person and online. McDonald's has issued an apology via a statement on Twitter, where they also announced more sauce will return this winter.
While McDonald's had always said that the '98 promotional sauce — available on October 7 — would be a very limited release, people seemed to get pretty heated about not getting the sauce. In the video below, a crowd chanted "we want sauce," until the police apparently showed up. Creator of Rick and Morty Dan Harmon also took to Twitter to express his displeasure of how the event was treated. Fans even camped out by the 100s for the sauce, only to begin chanting "we want sauce" when they ran out.
Angry crowd chants "We want sauce" as police force them back. 1000+ people camped out to get #szechuansauce but McDonalds had 70 sauces… pic.twitter.com/wEaqC64Hln

— Ian ??? Sikes (@ianjsikes) October 7, 2017
FYI: We had nothing to do with this McDonald's stuff. Not happy w/how this was handled. Please be cool to the employees it's not their fault

— Justin Roiland (@JustinRoiland) October 8, 2017
You spoke. We've listened. Lots more #SzechuanSauce and locations. Details soon. And that's the wayyy the news goes! pic.twitter.com/ooIrbZBsOw

— McDonald's (@McDonalds) October 8, 2017